Unique landlocked islands called TEPUIS began to form 1.7 billion years ago when sands thousands of feet thick on the surface of the earth's crust were cemented into solid sedimentary rocks.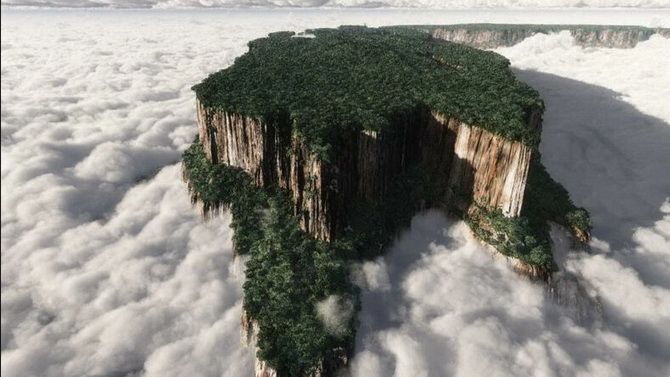 160 – 70 million years ago
When the continental plates separated, a portion of the ancient seafloor covering about 600,000 square miles was uplifted in South America. This formation, an ancient plateau known as the Guiana Shield, was split and carved into deep canyons.
70 – 40 million years ago
Rains over millions of years have weathered and washed away sand particles from the original stone, carving sheer rock walls.
40 million years ago to the present
Approximately one hundred individual peaks dot the landscape of northern South America. Mount Roraima is located at the crossroads of Venezuela, Brazil and Guyana.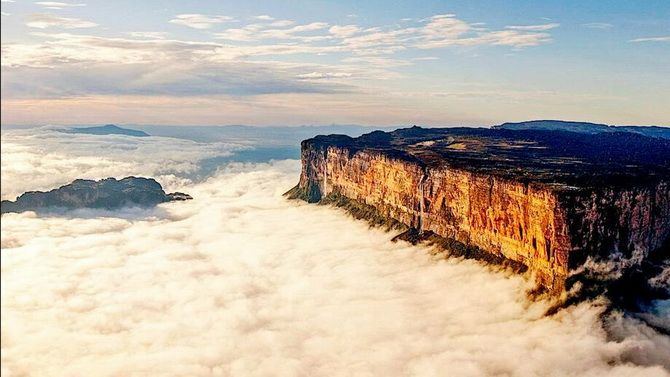 The current tepui are the remaining fragments of the plateau. They have retained much of their present form over the past 40 million years. Tepui tower thousands of feet above the savannas and rainforests below. They are unique because of their flat tops, almost vertical cliffs and scree slopes.
Ancient marine deposits are visible today as layers of sandstone with varying patterns and grain sizes. Chimneys of igneous rock can be found within the layers.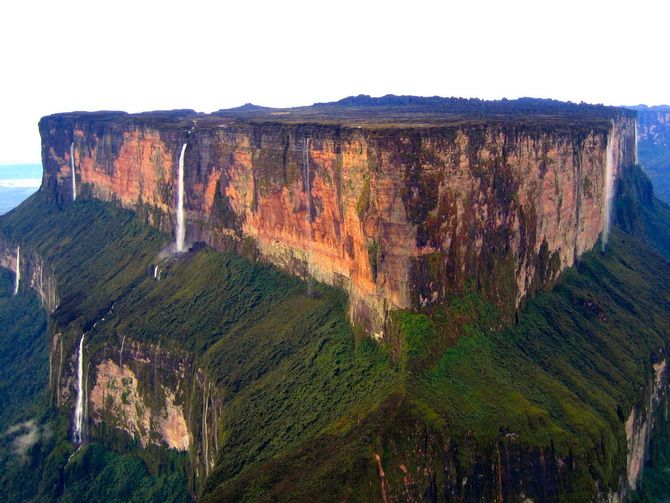 Similar articles / You may like this