Actress Demi Moore gets to know herself as a grandmother. In April, her daughter from Bruce Willis Rumer became a mother. She gave birth to a girl, Luetta Isley. And the star grandmother enjoys spending time with her granddaughter.
Recently, the paparazzi photographed Demi Moore with her daughter and granddaughter on a walk in Los Angeles. The actress was carrying a stroller and holding her beloved dog in her arms. Rumer walked beside her with bags in her hands. The girl was covered with a blanket from prying eyes.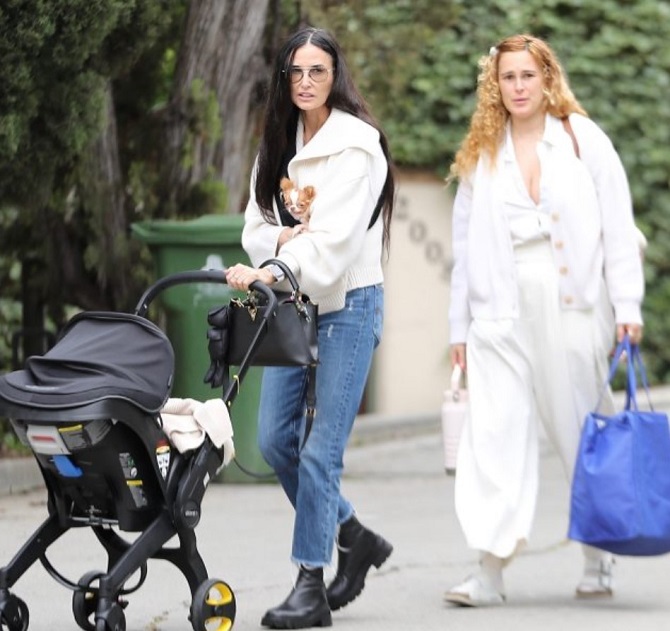 Recall, 34-year-old Rumer is a model. In particular, she starred for the Naked Cashmere brand.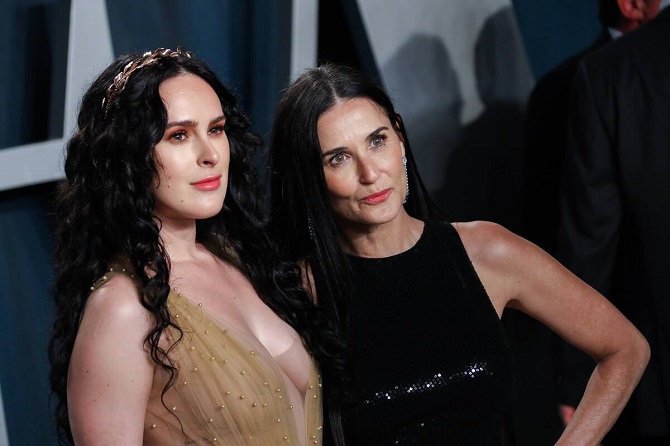 To be continued…
Similar articles / You may like this