The young American actor is best known for his role as Dustin Henderson in the sci-fi series Stranger Things. His character is a smart, diligent admirer of science and experiments, a passionate radio amateur. He quickly became the favorite of a large part of the fans of the series.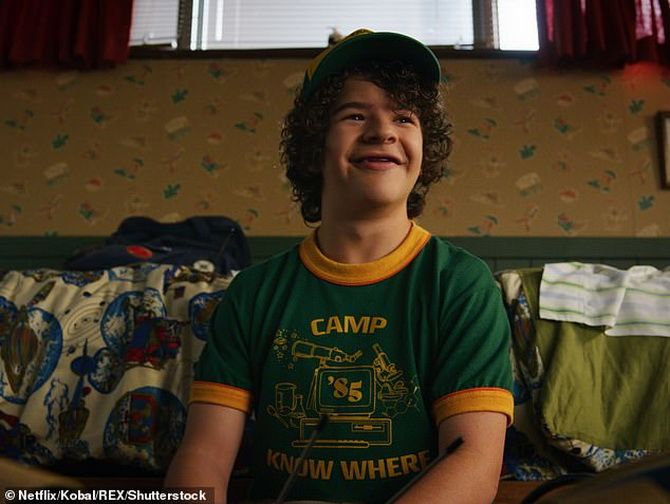 Gaten was approved for shooting first among the children-applicants. The creators of the series, the Duffer brothers, had to listen to 307 girls and 906 boys. Young Matarazzo was taken on the role immediately after the casting. As one of the creators said: "When you see someone like Gaten, you immediately understand – this is the one you need."
What disease does Gaten Matarazzo have?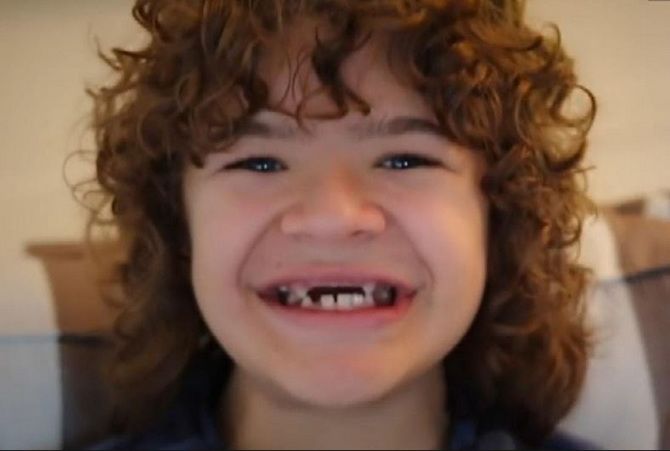 Fans of the series have noticed that Dustin Henderson's character is missing his front teeth. There is a scene in the first episode where the bullies make fun of Dustin for this flaw, but he states that "he's still teething". In real life, Gaten suffers from a genetic disease, clavicular-cranial dysplasia, or as it is also called Scheithauer-Marie-Sainton syndrome. This is a very rare pathology that affects only one person in a million and affects the development of bones, mainly the skull and clavicles of the teeth. The most common signs of pathology include:
missing or underdeveloped collarbones;
dental problems;
ungrown fontanel;
short stature, etc.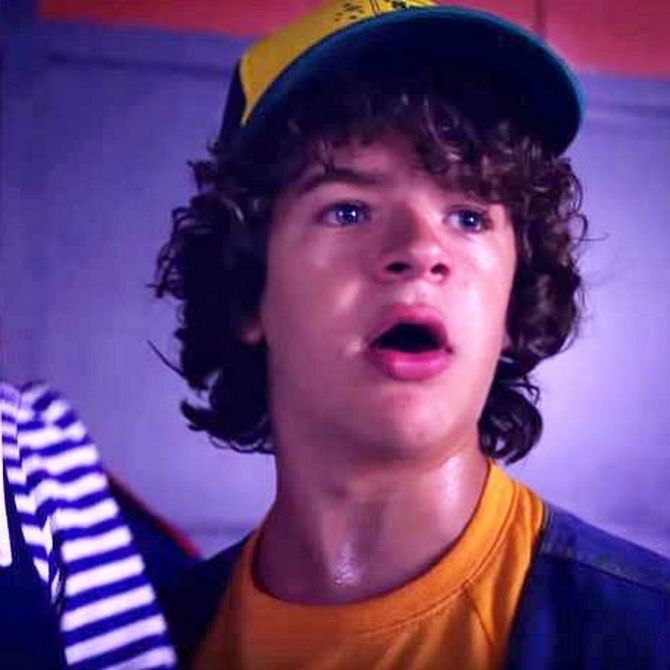 Due to illness, Gaten did not receive film roles for two years. But the creators of the series Stranger Things made it a "trick" of Dustin Henderson's character. According to the plot, the hero is also sick with clavicular-cranial dysplasia.
Where are the actor's teeth?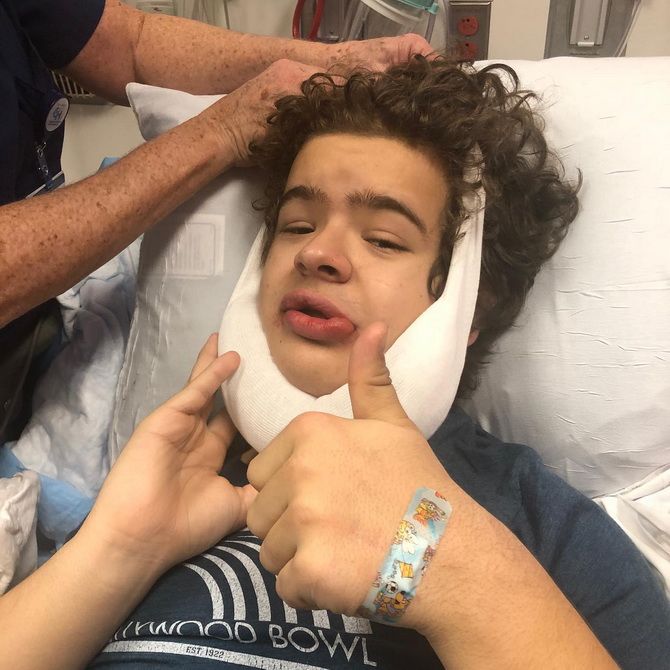 Due to a genetic disorder, Gaten Matarazzo is missing most of his teeth and collarbone. In an ordinary person, milk teeth fall out, in place of which permanent ones appear, but this does not happen in patients with clavicular-cranial dysplasia. The Stranger Things star has had 4 gum surgeries. In total, 14 supernumerary teeth were removed from his gums and 6 impacted teeth were exposed. Gaten now wears a complex orthodontic system that pulls the teeth out of the gums.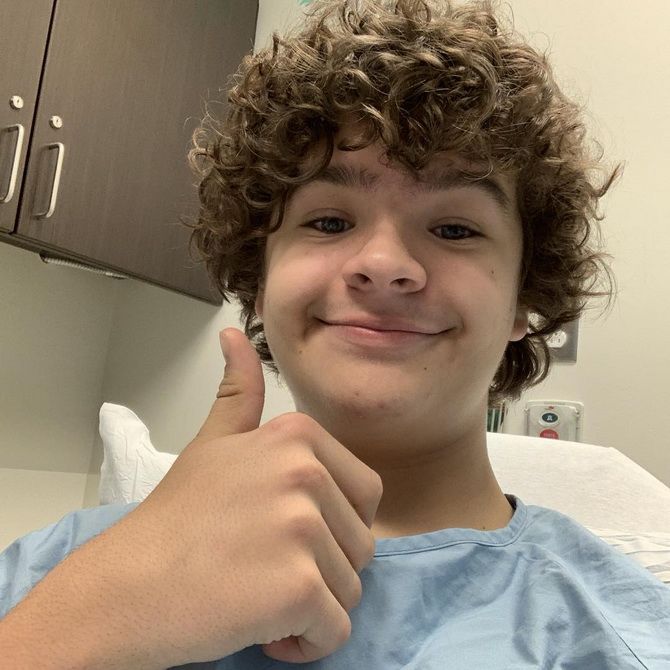 Gaten Matarazzo speaks openly about his illness, using any platform to spread information. He serves as an ambassador for CCD Smiles, an organization dedicated to raising awareness and raising funds for people with Clavicular Cranial Dysplasia.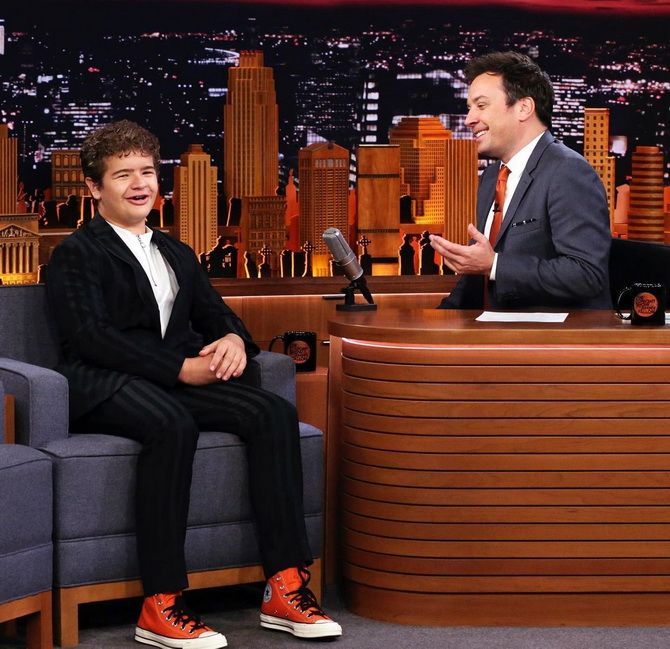 How old is Gaten Matarazzo?
Now Gaten Matarazzo is 19 years old. At the age of 13, he first came to the set of the TV series Stranger Things.
Gaten Matarazzo now and then: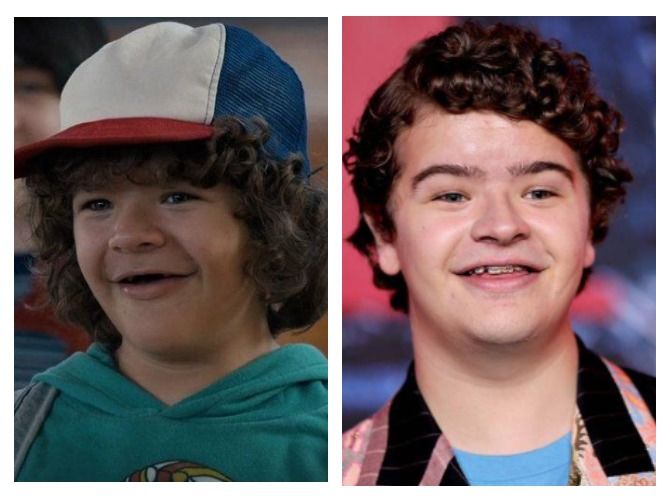 Where else was the actor filmed?
Gaten Matarazzo began his acting career at the age of 9, in Broadway theater productions. He played in Cinderella, Priscilla, Queen of the Desert and Les Misérables. He starred in the crime series The Black List as Finn. Among the upcoming projects is the main role in the film Honor Society, which will be released on July 29, 2022. In September 2022, he will join the cast of the musical Dear Evan Hansen as Jared Kleinman.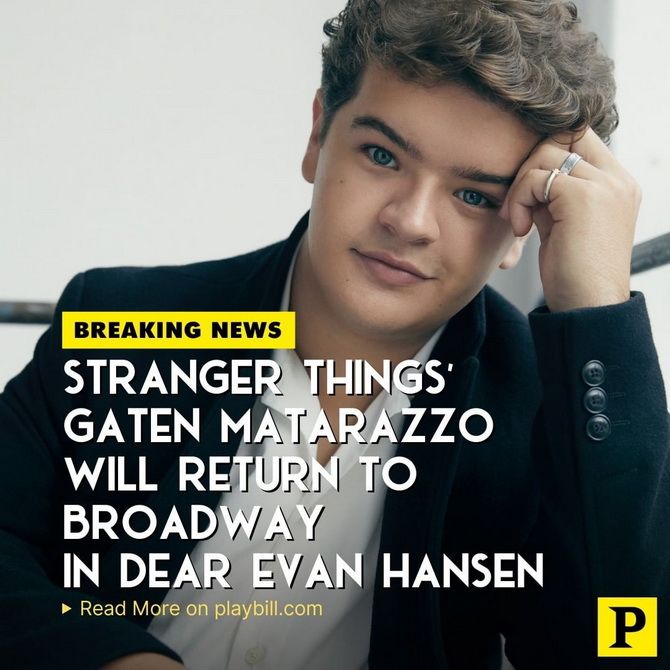 Gaten is also the host and executive producer of a reality show called Prank Encounters on Netflix. Matarazzo is not only an incredible actor, but also a good singer. He is the lead singer in an indie rock band called "Work In Progress". All members of the band hail from his hometown, including both of his sisters.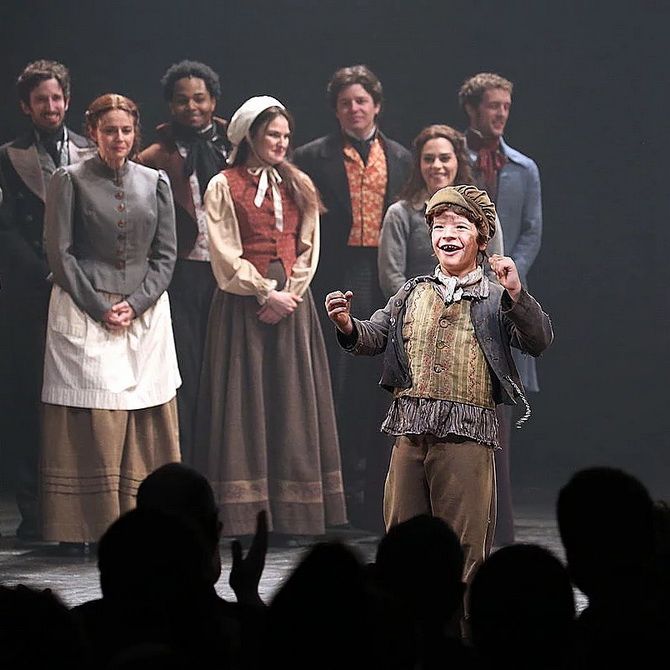 Gaten Matarazzo – height
One of the consequences of clavicular-cranial dysplasia is short stature. But Gaten Matarazzo was lucky, his height is now 165 cm.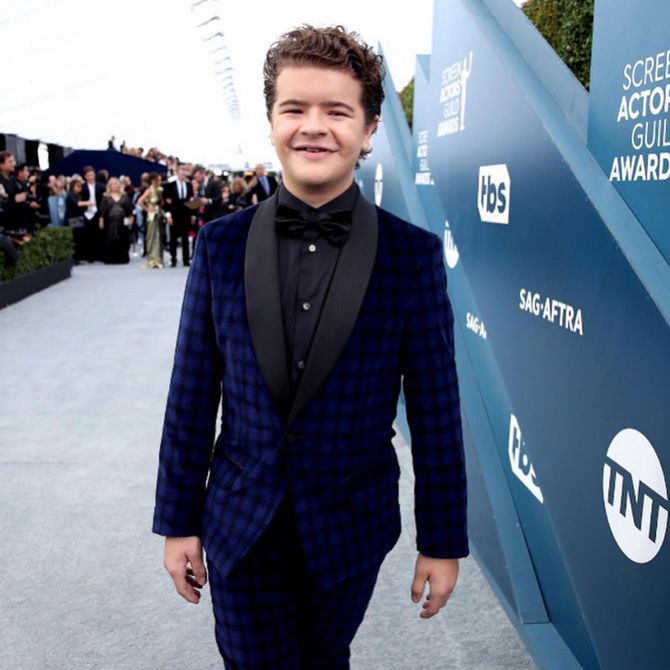 Gaten Matarazzo – instagram
Like many young people, Gaten Matarazzo is an active Instagrammer with over 15 million followers on his gatenm123 page. He shares photos of his treatment, including surgeries he's had, footage from film sets, photos of his family and girlfriend. In addition to Instagram, the actor has a Twitter.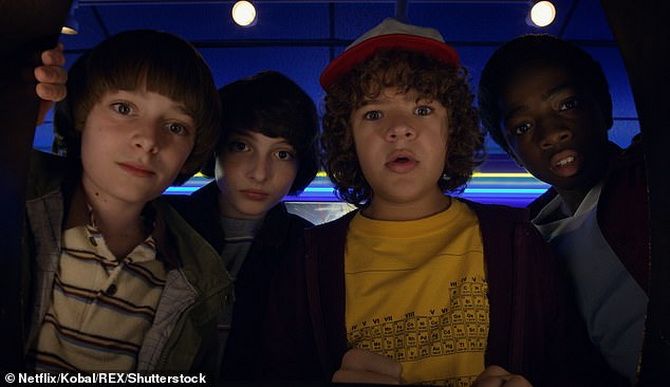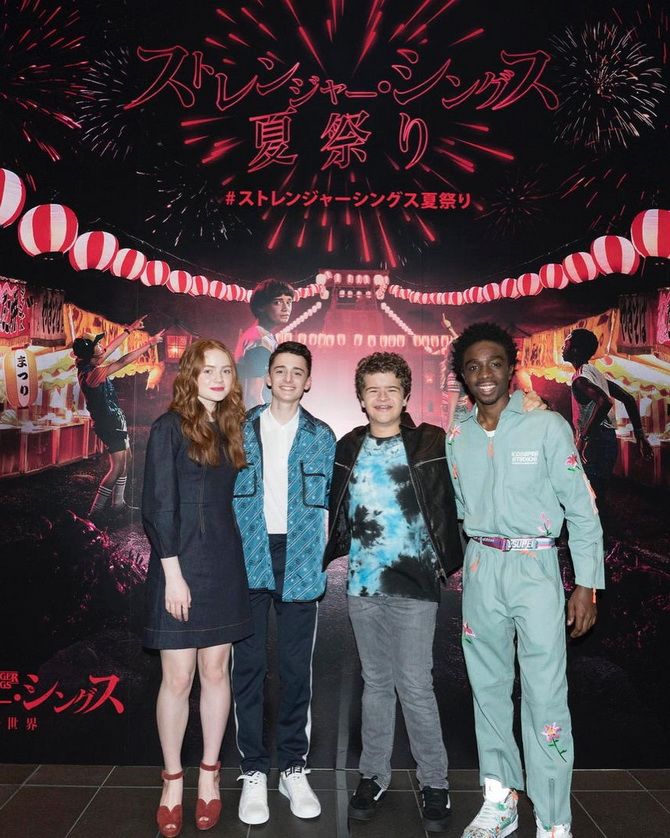 Gaten Matarazzo and his girlfriend
At the moment, Gaten's heart is not free. Since 2018, he has been dating Lizzy Yu, an aspiring actress. In a recent interview with Esquire magazine, Gaten revealed that he and Lizzie live together in an apartment in New Jersey along with three cats.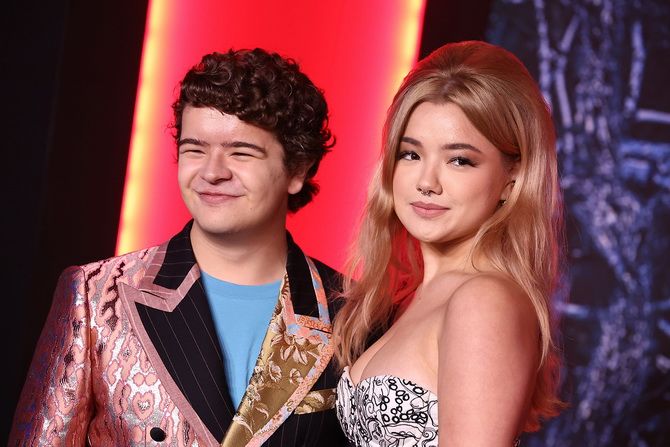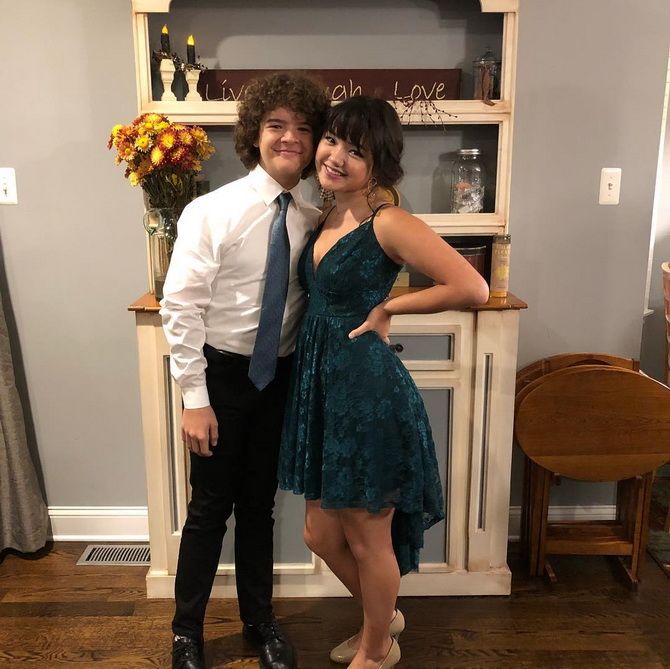 What is the zodiac sign of Gaten Matarazzo?
Gaten Matarazzo was born on September 8, 2002, under the zodiac sign Virgo.
Gaten Matarazzo in Katy Perry's music video
In addition to film and theater roles, Gaten has worked with pop icons. He starred in the video for the song "Swish Swish", which was performed by singers Perry and Nicki Minaj. Charming guy starred as a basketball player.
Joe Keery and Gaten Matarazzo
One of the main messages of Stranger Things is friendship. In the second season, Matarazzo's character became friends with Steve Harrington (Joe Keery), who is several years older than Dustin. Together they searched for a dangerous demogorgon. Screen friends, despite the difference in age, have a common thread – feelings for Nancy, sister of Michael Wheeler. Their friendship lasted into the third season, where both guys with Erica and Robin end up in an underground Russian laboratory.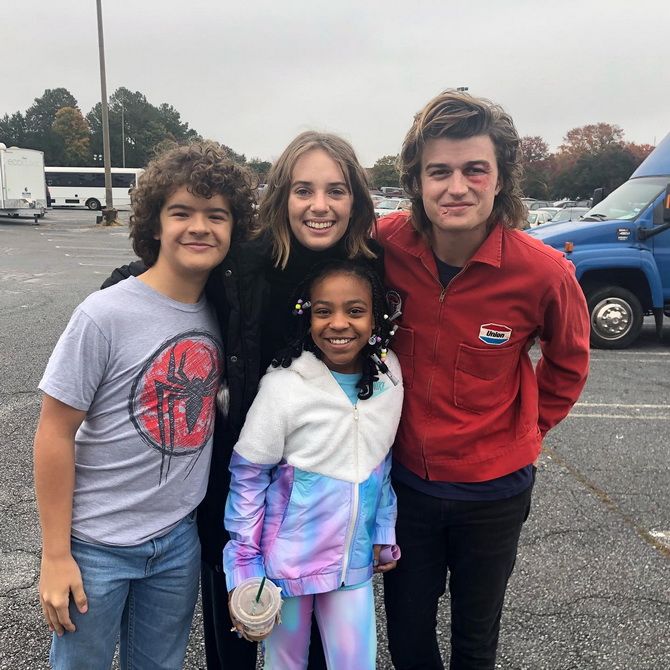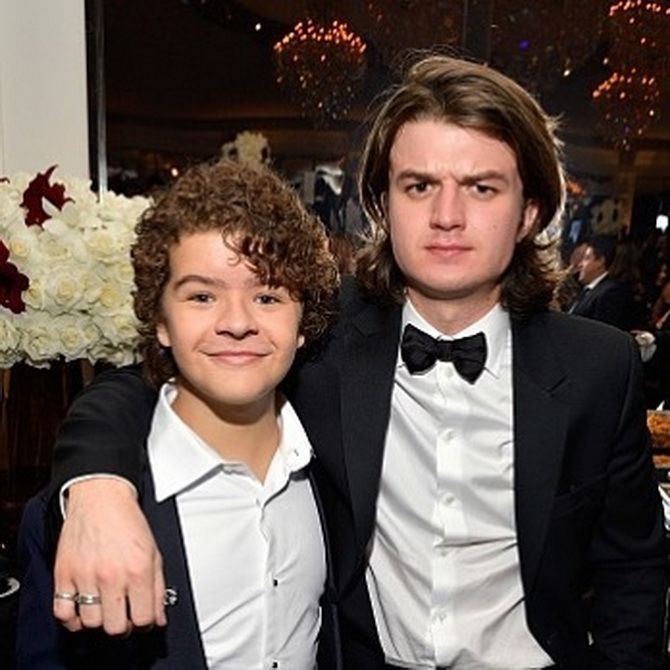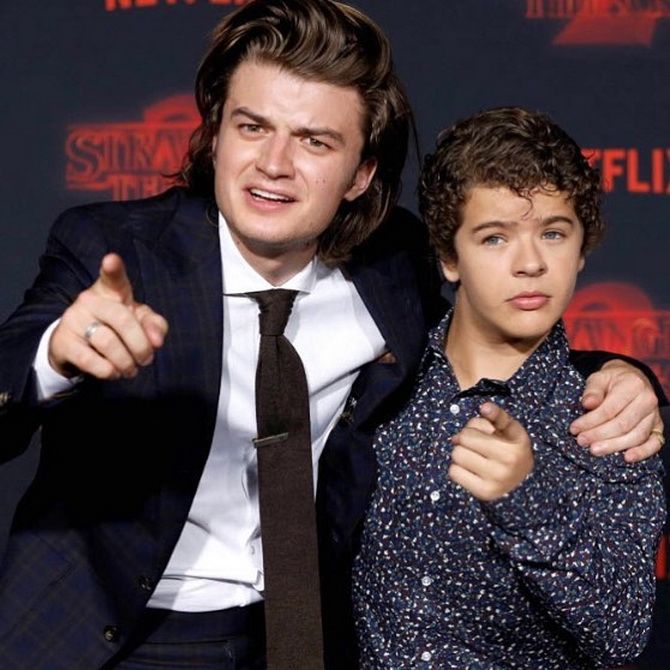 Similar articles / You may like this