Tender grilled chicken, cooked whole in the oven on a spit, will be the main dish of the festive evening. Usually we buy it in the store, but cooked at home is much tastier and juicier. For the recipe, take a chilled, not frozen, carcass. If you want to cook poultry, it must be young, no more than a year old.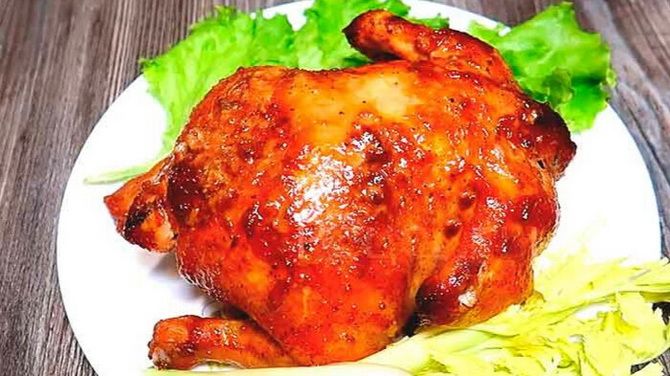 Ingredients:
Chicken carcass – 2- 2.5 kg
Black pepper – 0.5 tsp
Garlic -3 cloves
Mayonnaise – 2 tbsp. l.
Salt – 2 tsp
1. We prepare the chicken, wash it under water, cut off excess fat, get rid of offal if there is excess.
2. We rub the bird thoroughly with salt on all sides, then we also wipe it with pepper. We press the garlic on the carcass, put half of it inside and smear it on the walls. You can also add your favorite herbs and spices.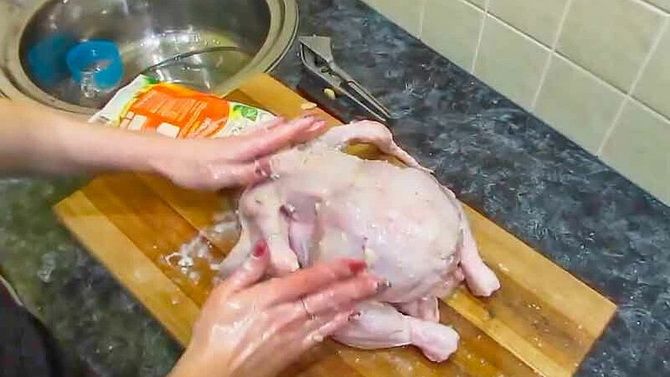 3. Spread mayonnaise all over the chicken (you can immediately mix mayonnaise with garlic in a plate), inside too, leave for 20-30 minutes. for impregnation.
4. Do not forget to tie the legs and press the wings.
5. We insert an iron rod into the meat, press it with spikes from the other end and tighten the bolt.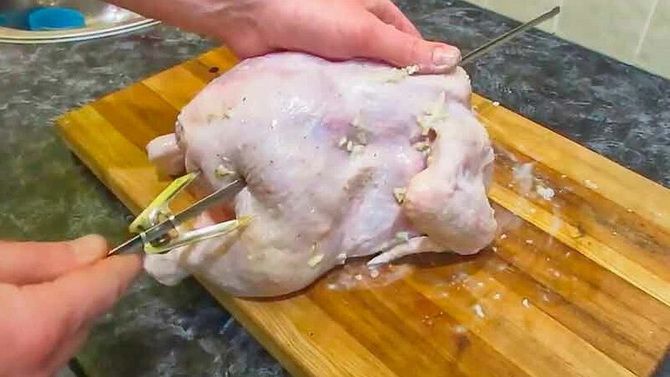 6. We heat the oven to 200 degrees, insert a baking sheet down into which excess fat will drain.
7. We hang the spit on a special holder in the middle, turn on the grill, the baking time is 1.5-2 hours.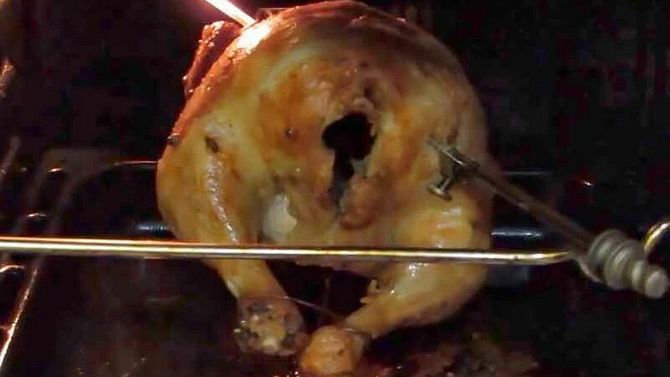 A little more than an hour and a half passed, the chicken is ripe, it's time to take it out. The duration of roasting may vary, depending on the size and age of the meat, pierce it with a toothpick, but it is better to make the chips longer.
Delicious and juicy grilled chicken on a spit in the oven is ready.
Similar articles / You may like this