The traditional shish kebab is made from lamb. To enjoy this delicious dish, you need to take the meat of a young lamb and marinate it properly. Treat your loved ones to an amazing and juicy dish, read on joy-pup.com how to marinate lamb for barbecue.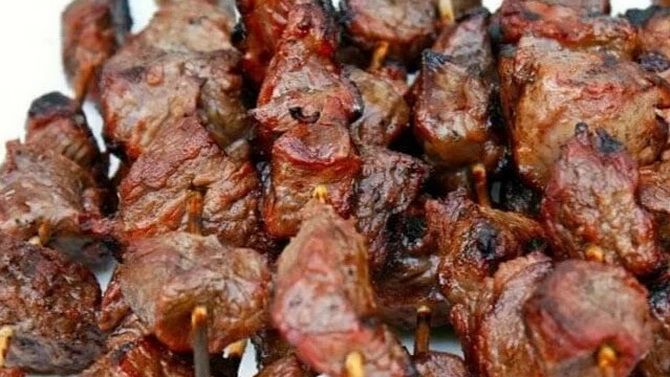 Ingredients:
Salt
Wine vinegar
Garlic
chili pepper
Ground black pepper
peppercorns
dry herbs
Leg of lamb
Carnation
Onion 3pcs
First we cut the meat into pieces. It is necessary that they are not very large in order to quickly fry from the coals and the barbecue remains juicy.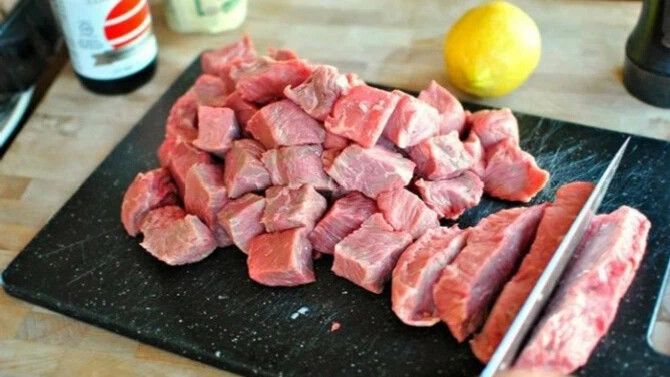 And before the meat meets the onion, it must be well salted and peppered. If someone tells you that you need to salt the meat right before frying – do not believe it. These people simply did not try a good juicy salted kebab.
Freshly ground pepper. If desired, you can add a little dry herbs, but this is up to your taste. A little bit. And of course, no one dares to argue against the fact that the best marinade for lamb is onions, or rather its juice. Cut the onion into small pieces and grind it in a blender to a state of porridge.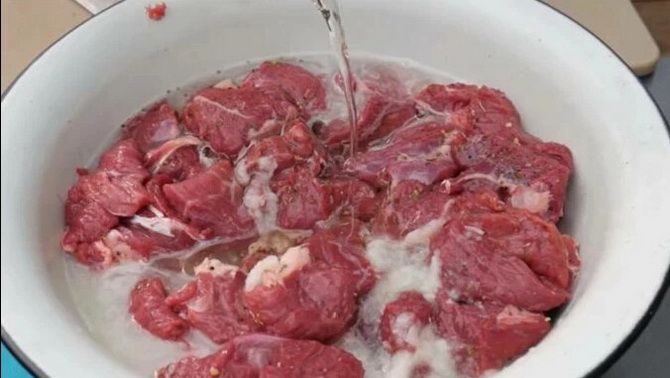 For 100 grams of meat, you need about 2-3 onions. There will be a lot of juice. Take an ordinary gauze bandage, fold it several times and squeeze the juice from the onion into the lamb. Now the whole thing needs to be mixed well. You can add a little vegetable oil to seal the meat during frying and give it a nice brown crust faster. In this state, lamb is enough to lie down for two hours. You can kindle coals and start frying.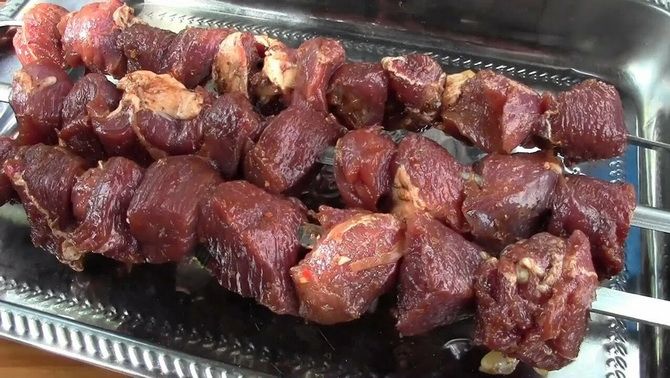 Enjoy your meal!
Similar articles / You may like this