Thinking about the menu of what New Year's snacks for the festive table 2022? Watch a delicious selection of ideas, explore photo and video recipes and get ready for the New Year with Joy-pup.
We will show you how to beautifully serve sandwiches and canapes, how to arrange New Year's snacks in the form of a Christmas tree, a toy or a Christmas wreath. We will also reveal the secrets of how to feed children with tasty and healthy products. Let's get ready for the New Year 2022 together!
Green rolls appetizer
New Year's starters 2022 can surprise not only with their taste, but also with their original presentation. If you want a bright edible Christmas tree on your festive table, use this simple recipe.
Ingredients
Sweet pepper (red and yellow) – 2 pcs.
Cream cheese – 200 g.
Ham – 250 g.
Eggs – 2 pieces.
Milk – 0.5 l.
Flour – 1.5 cups.
A bunch of spinach.
Vegetable oil.
Salt.
Step by step recipe
To make such rolls, you need to cook green pancakes by kneading the dough and adding chopped spinach to it.
Next, fry the pancakes in a pan and prepare the filling. Cut the ham and pepper into strips.
Grease the pancakes with cream cheese, add the filling, roll up and cut in rolls.
Put the rolls for 25 minutes in the freezer and fold the Christmas tree out of them.
Mozzarella and olive penguins
And such cute appetizer penguins will certainly appeal to both adults and children.
Ingredients
1 can of pitted olives.
200 g mini mozzarella.
1 boiled carrot.
Cream cheese and paprika for trim.
Step by step recipe
Make the legs and beaks of the penguins by cutting pieces of carrots. Cut some of the olives in half.
Place a mozzarella ball on a skewer and a whole olive on top of it. Attach the halves of the olives in the form of wings.
Fix the penguins on a carrot stand, add beaks to them. Make the hats from paprika and cream cheese.
Pita Christmas tree snack
A photo of this 2022 New Year's starter recipe evokes appetite at first glance. And it's made in like 5 minutes. Take a round pita bread, lavash or flatbread and cut it into triangles. Combine cream cheese with chopped spinach and cover each triangle. Decorate with slices of tomato or bell pepper and use a salted bread stick as an imitation of the trunk.
And for this simple snack, you will need a minimum of ingredients – hard-boiled eggs, boiled carrots and black peppercorn. See the step-by-step photo recipe and create a quick new snack.
Christmas balls: popular snack 2022
If you want to surprise your guests, serve original snacks in the form of Christmas balls on the New Year festive table. Even your favorite salad can be turned into a spectacular holiday treat that will delight both children and adults.
As a basis for such New Year snack balls, you can use cheese or crab salad, a mixture of slightly salted salmon, potatoes, eggs and mayonnaise. Consider the meat version of the appetizer made of chicken fillet, mushrooms, mayonnaise and fresh cucumber. As decoration you can use chopped dill, sesame seeds, yolk, ground paprika and herbs.
New Year's Eve starters 2022: how to decorate a festive table
We have already told you what new salads can be prepared for the New Year 2022. Along with delicious and hearty salads, unusual cold starters are also served for the New Year's celebration. Bright, colorful and fresh, they will become a noticeable decoration of your holiday table.
See options for serving themed snacks for New Year 2022. These mouth-watering photos will inspire you to prepare simple and beautiful dishes.
A popular style of decorating snacks for New Year 2022 is making a Christmas tree, a Christmas wreath or a pine cone. You will surely enjoy the fresh take on serving food from familiar ingredients.
Festive snacks can be decorated in different ways: as separate dishes, and also beautifully laid out on a platter or plate. Show a little imagination and your guests will be delighted with their taste and appearance.
Ham rolls or gourmet portions – choose whichever New Year's Eve 2022 snacks you like best.
New Year's canapes: a selection of photo ideas of 2022
New Year's canapes are a very convenient and beautiful form of serving your favorite foods on the festive table. Meat, fish, cheese and vegetable mini-sandwiches on skewers will surely win your guests. See gorgeous photo ideas, cook simple and delicious New Year's snacks 2022.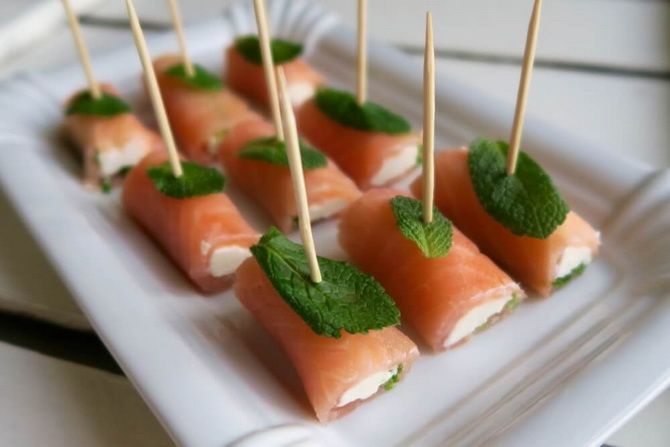 Tartlets and sandwiches: original serving for New Year 2022
For a festive New Year's table, even an ordinary sandwich can be turned into a luxurious and original treat.
As a snack or compliment, you can serve white or black bread, toasts, croutons, bruschetta and crackers with various toppings. Choose your favorite products and create chic snacks for New Year 2022 with them!
Another idea for serving food in portions is salt dough tartlets, which can be decorated in an original way and filled with any food.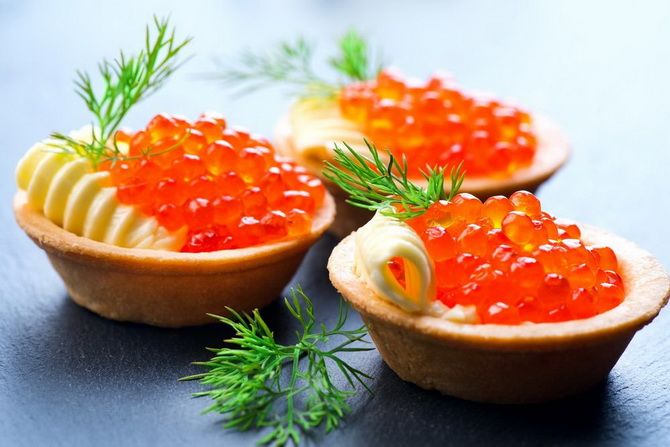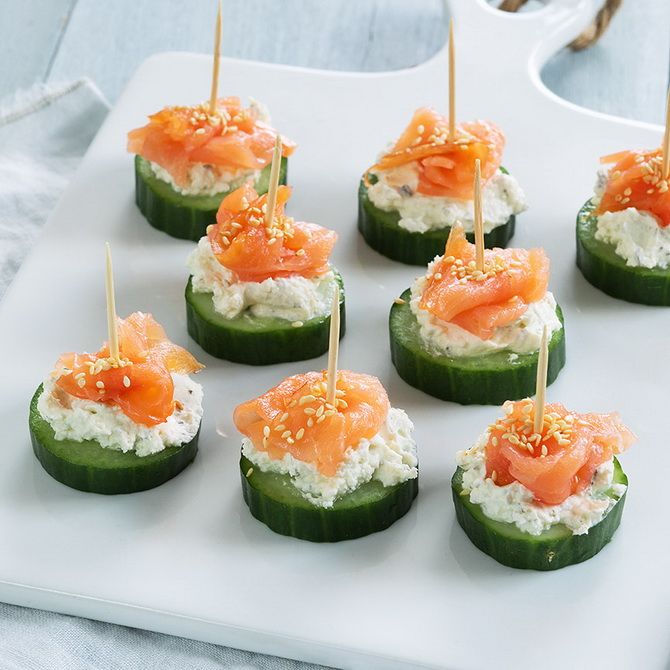 Shrimp tartlets will decorate the New Year's table. They look aesthetically pleasing, and even gourmets will like the taste.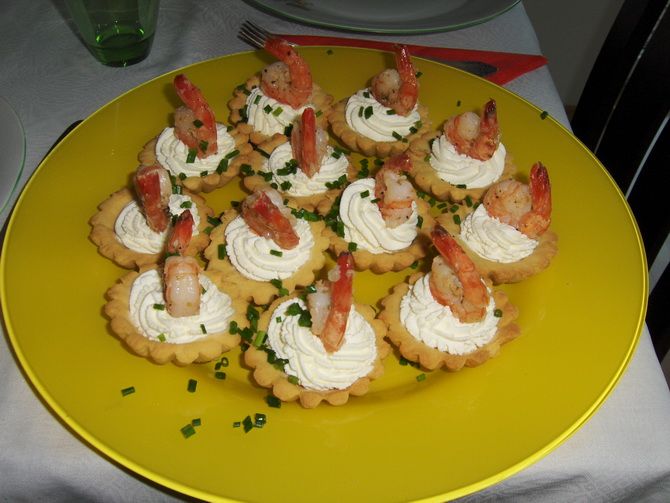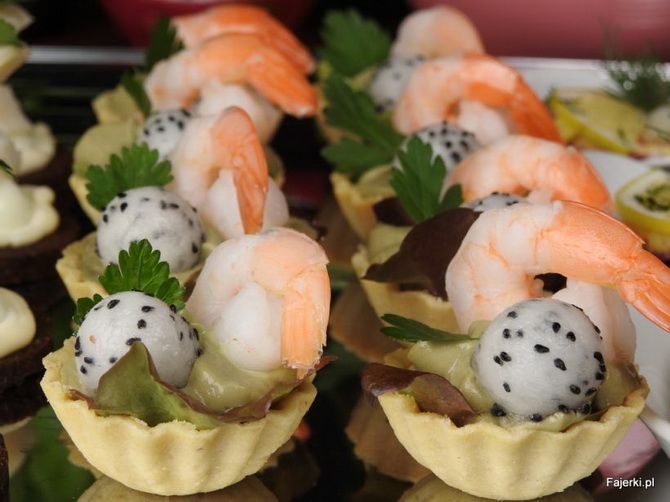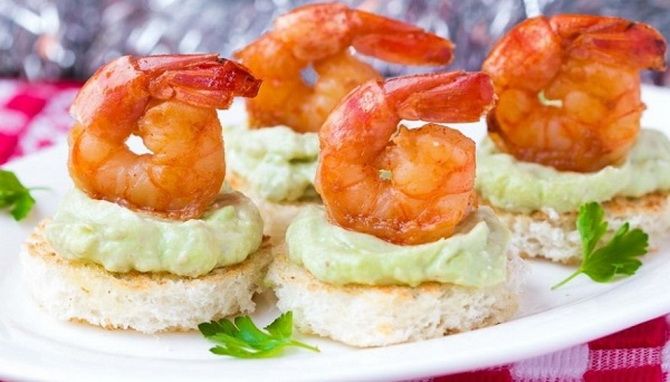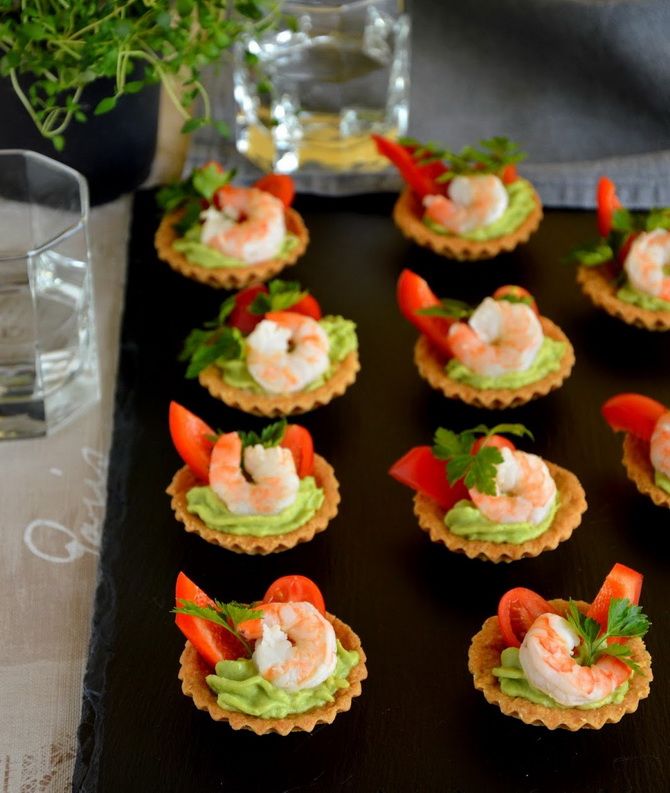 Delicious New Year 2022: Decorating starters for kids
Feeding children with something other than dessert is not an easy task. But if you approach the design of the dishes in an original way, the kids will eat every last bite.
Look at the photos showing how you can serve cheese and meat cold cuts, vegetables, sandwiches, rice and even greens so that they look very tempting. Such new and light snacks for the New Year 2022 will surely interest children. Besides, making them for the festive table is quite simple! You can also introduce your child to this creative and delicious activity.
Dessert snacks for kids and adults: ideas for 2022
Creating beautiful desserts for the New Year's table is a whole art that can unite everyone in the family. Funny snowmen and reindeer made of marshmallows, chocolate cake pops, yummy cakes, muffins and fruit canapes – all of these 2022 New Year's dessert snacks are quick and easy to make at home. See sweet photo ideas and create your own masterpieces for New Year 2022!
Similar articles / You may like this