Avocado is a unique product that is not only very tasty, but also healthy. Many experts advise eating it daily in small amounts, which will positively affect the body, strengthen it and even improve skin condition. So feel free to add it to your diet. We at joy-pup will tell you what you can cook with avocados.
Salad with avocado and shrimps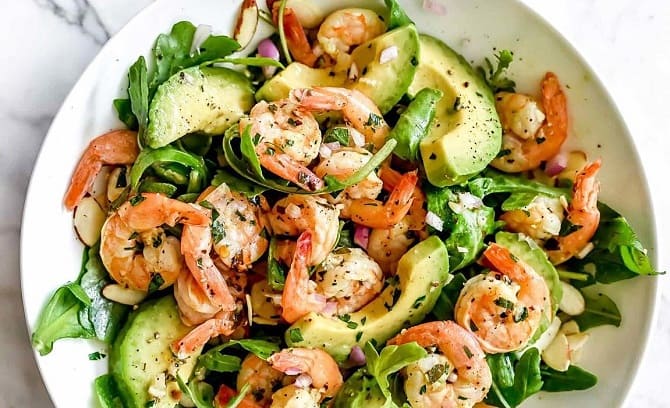 Avocado has a mild flavor, so it's easy to pair with other ingredients like shrimp or chicken breast (or even fish). You can also add tomatoes for extra crunch!
Ingredients:
1 avocado
0.5 kg shrimp
1 cup mixed greens (mixed greens, spinach and arugula)
1 cup cherry tomatoes, halved (optional)
Step by step preparation:
Cut the avocado in half, remove the pit and skin.
Slice the avocado.
Cook the shrimp in boiling water for about 5 minutes or until tender (the shrimp will turn pink). Peel them when they are cool enough.
Mix all ingredients in a large bowl, add dressing and stir again before serving.
This salad goes great with grilled chicken or salmon. You can also add some cooked quinoa or couscous to make it more filling.
Avocado cream soup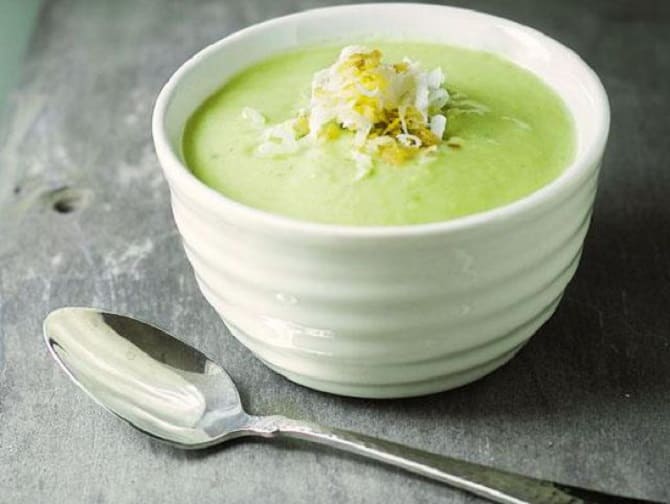 Even kids will love this healthy dish. It is satisfying, while well suited to the diet table. Learn a simple step by step recipe.
Ingredients:
1 avocado
2 cups of milk
2 tablespoons sour cream
1 tablespoon mayonnaise
1/4 cup grated Parmesan cheese
salt and pepper to taste
Cooking:
Peel the avocado and grind it in a food processor until smooth.
Add milk, sour cream, mayonnaise, parmesan and mix until smooth. Season with salt and pepper to taste.
Avocado sandwiches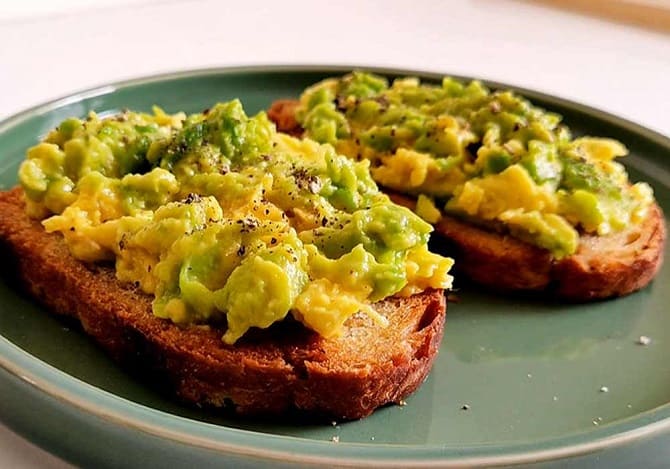 Want to pamper your loved ones? Make simple avocado sandwiches. This recipe will take no more than five minutes.
Ingredients:
2 slices of bread
1 avocado, sliced
salt, pepper, and any other seasonings you like (such as lemon juice)
Cooking:
Toast the bread.
Place an avocado on one slice of toast.
Season with salt and pepper as desired, then add any other seasonings you like.
Place the second piece of toast on top and enjoy!
Pasta with avocado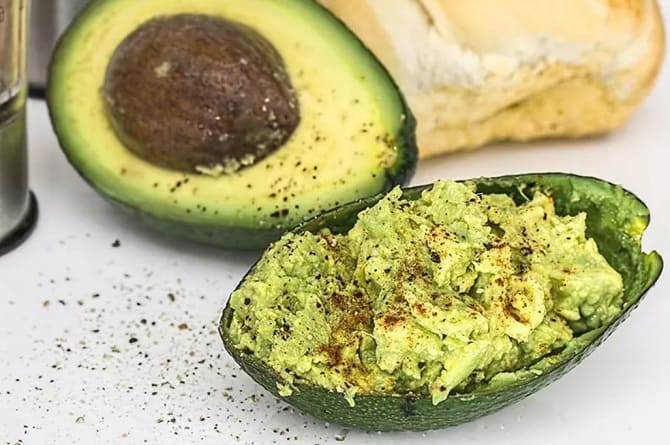 It can be used to make sandwiches, and it will also be an excellent addition to meat or any side dish.
Ingredients:
1 avocado
1 cup cashews, soaked in water for a few hours
3 tablespoons lemon juice
2 garlic cloves
1 teaspoon sea salt
1 teaspoon black pepper
Cooking method:
Blend all ingredients in a food processor until smooth. Add more lemon juice if needed to thin the consistency. Pour into a saucepan and heat over medium heat until warm, stirring occasionally to prevent burning.
Eat the pasta after it has cooled.
Similar articles / You may like this