The days leading up to Easter Sunday are a time dedicated to family and needlework, which we do together with our children, thus preserving traditions. In addition to painting Easter eggs, make crafts with simple materials with your younger family members. We at Joy-pup have put together a selection of simple but attractive crafts that are easy to make with the kids.
Bonus Video 10 Amazing Easter Craft Ideas
Easter egg basket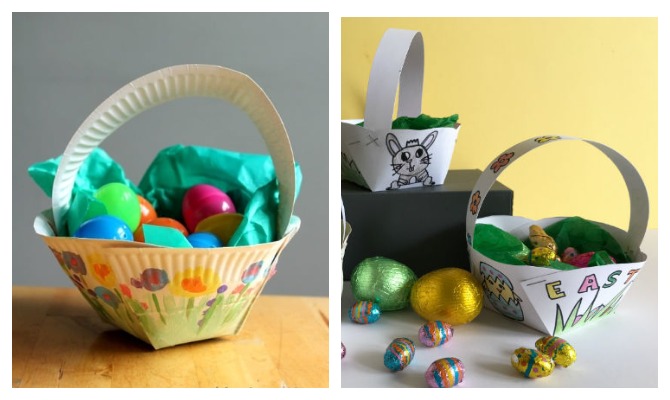 The basket is one of the attributes of this bright holiday. We offer an easy version of crafts, for which you will need cardboard plates, a ruler, scissors and colored paints. Take a cardboard plate, turn it over and paint the back side with different colors to your liking. Using a ruler, draw a cross right in the center of the plate, dividing it into four squares. Cut along four lines, but do not reach the end. Fold each quarter over the next to give it a basket shape. Secure it with staples or glue. Take another plate and cut it to a diameter to stick it on the side of the basket as a handle.
Egg holder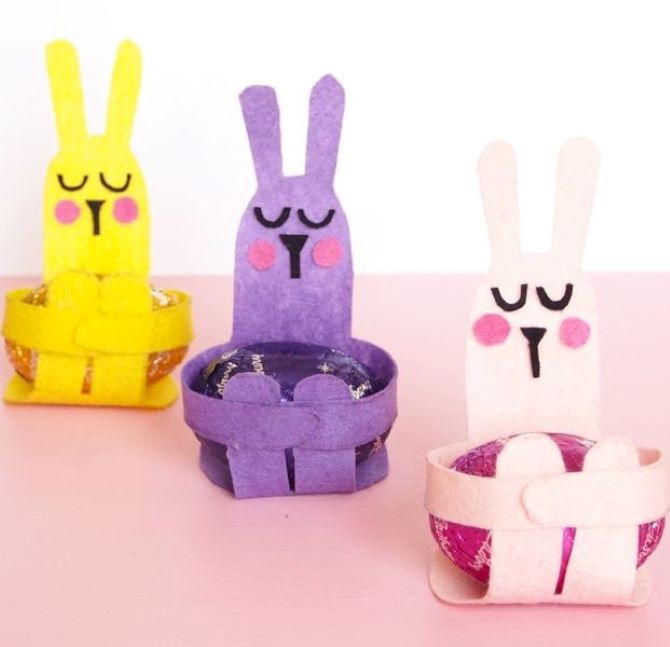 Easter egg stand in the form of rabbits is an original and exciting craft for children. You will need felt of different colors, scissors, glue and a template. Download the template here and cut out the silhouette of a rabbit from felt. Cut out the eyes, nose and mouth of the felt in other colors and glue it on the layout. Glue the paws and legs of the rabbit together, as in the photo, so that between its paws there is a place for a chocolate egg.
Pompom chickens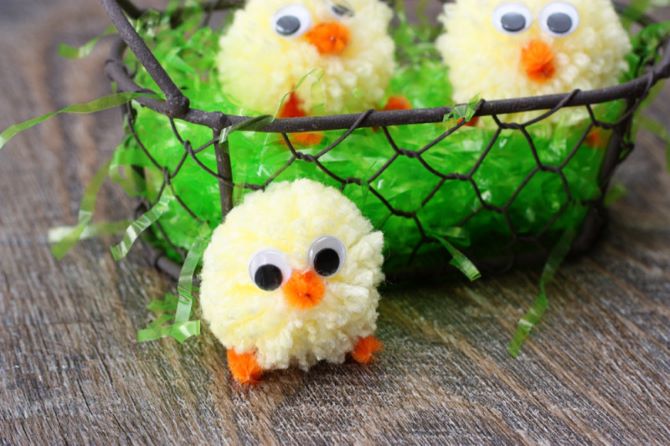 To make these little chicks, you will need yellow wool, glue, orange sponges for washing dishes and self-adhesive movable eyes for crafts. The first thing to do is to prepare the pom pom shaped body of the chicken. To do this, we recommend watching a video on how to make a small pom-pom.
After the pom-pom is ready, cut out three small triangles from the sponge. Glue two of these parts in place of the legs in the lower part, and the rest in place of the beak. At the end, glue the eyes and your Easter craft is ready.
Easter wreath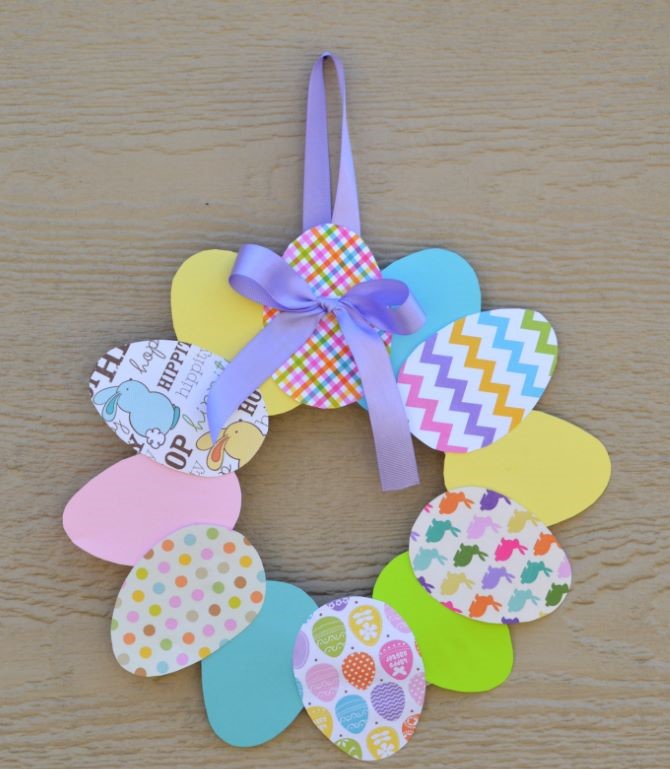 This colorful Easter wreath is perfect for decorating your home for Easter. Prepare several sheets of cardboard or paper in different colors and prints, a large cardboard plate, satin ribbon and glue. Using a cookie cutter or an egg-shaped template, cut out small eggs from different colored cardboard paper. Trim the inside of the cardboard plate, leaving only the outer circumference (i.e. the edge). Glue the eggs around the circumference of the plate. Attach a satin ribbon to the wreath so you can hang it.
To be continued…
Similar articles / You may like this