On Easter, we are happy to decorate our house, and also lay a rich table. And a great element of decor will be a composition using Easter eggs. You can make a stand for them with your own hands. We at joy-pup will tell you how.
Watch the video on how to make a stand for Easter eggs with your own hands:
Do-it-yourself cardboard stand for Easter eggs
For such a composition you will need:
Cardboard or thick paper
Scissors
Ruler
Glue or double sided tape
Jewelry (e.g. ribbons, beads, rhinestones)
How to make a stand:
Draw a circle with a diameter of about 10-12 cm on cardboard or paper.
Cut out a circle, cut it in diameter to the middle.
Make two cuts at both ends of the diameter to make a wave.
Connect the ends of the wave together and secure with glue or double-sided tape.
Add decorations of your choice.
You can make several coasters in different sizes and decorate them in different ways. They will be a great addition to your holiday table and will help decorate your Easter eggs.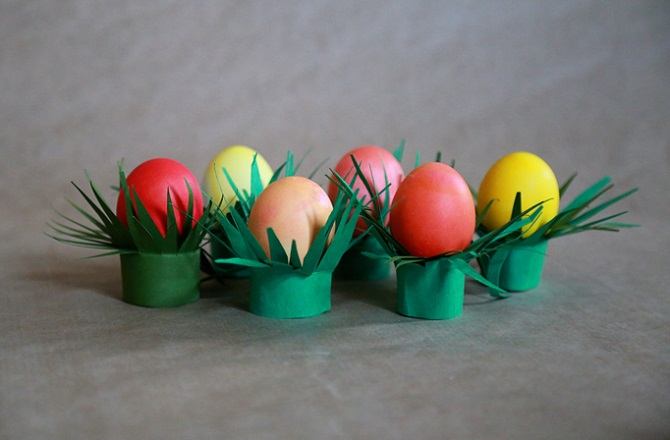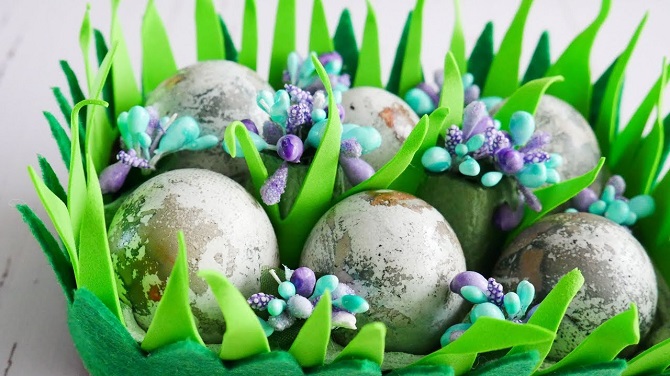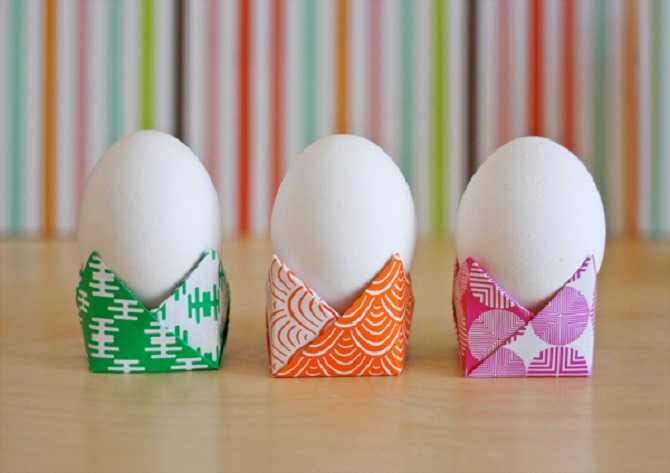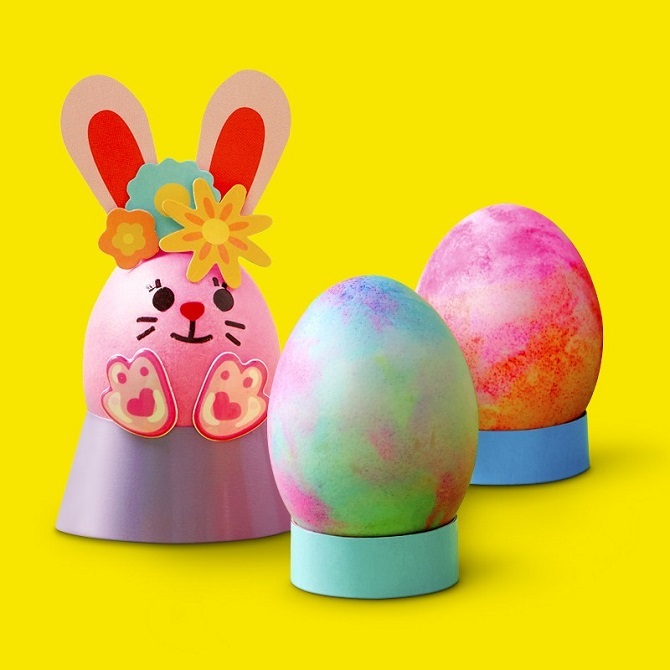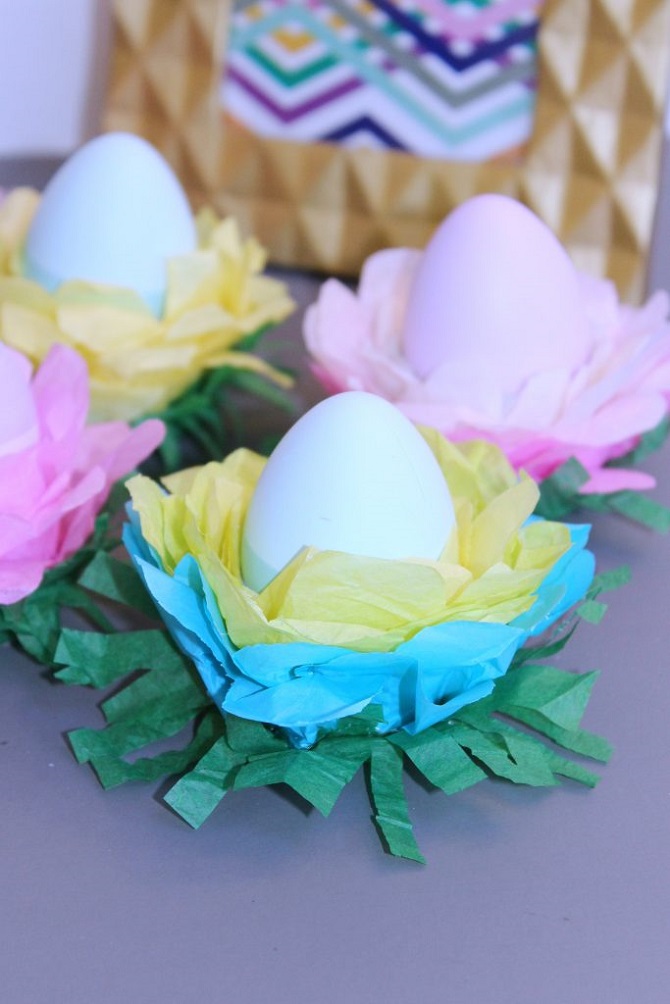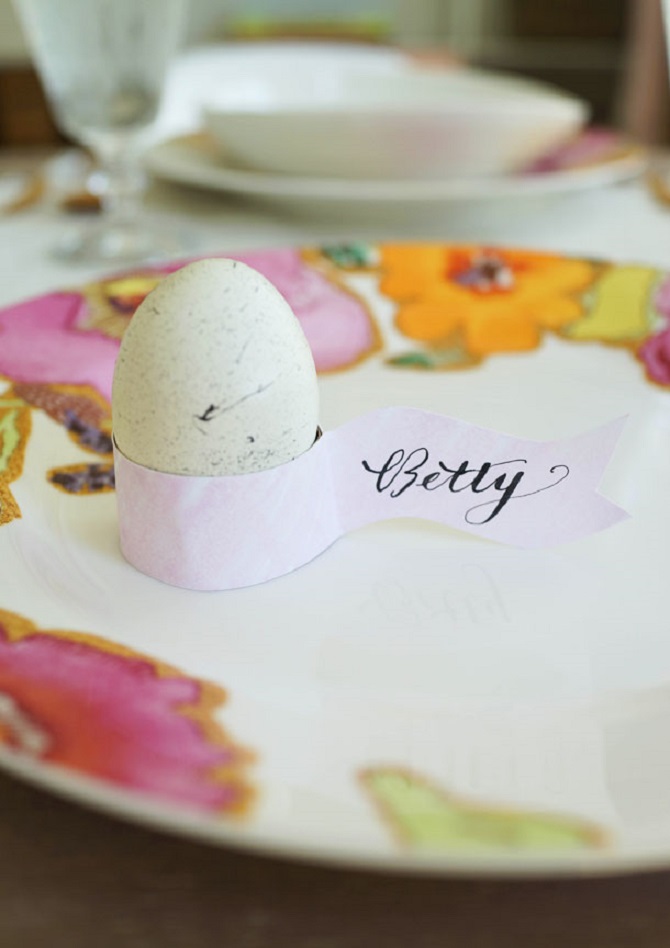 DIY Easter egg stand made of wood
You can make simple and beautiful DIY Easter egg holders with the help of the following materials:
Wooden pieces (for example, from board games) or pieces of wood
Acrylic paints or markers
wood glue
How to do?
If you have wood chips, clean them of old paint. If you use pieces of wood, then they must be processed with sanding paper.
Paint chips or pieces of wood by applying paint in several layers.
If you want, you can add additional elements, such as lettering, drawings, or patterns using markers.
When the paint is dry, you can glue the chips or pieces of wood together using wood glue. If you are using counters, simply stack them on top of each other to create a base.
Put the egg on the stand and enjoy your new Easter decorations.
You can make several coasters in different sizes and paint them in different colors or decorate them with patterns to make them even more attractive.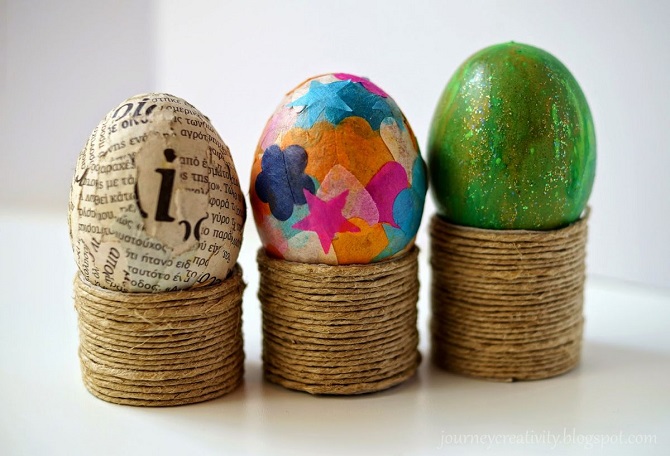 Simple do-it-yourself Easter egg holders
You can use the packaging that the eggs were sold in. Paint it green and decorate. Enjoy beautiful results.
See interesting photo ideas for Easter egg stands: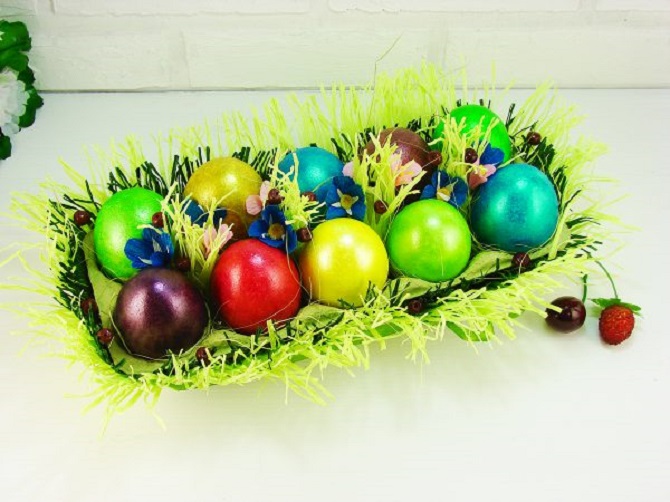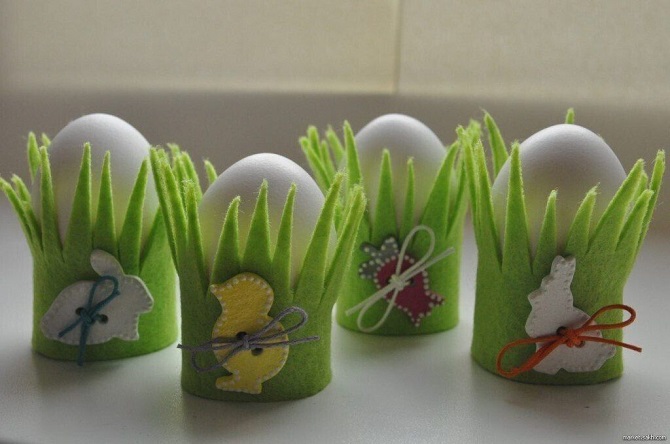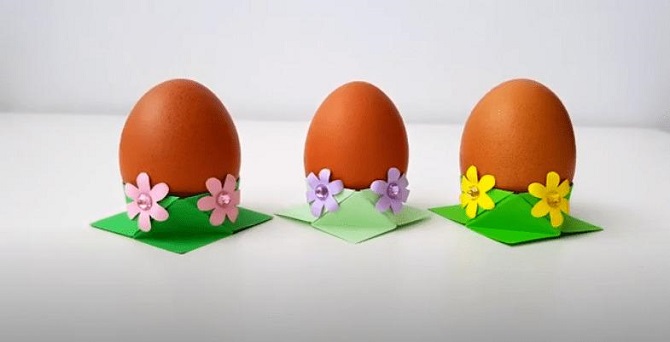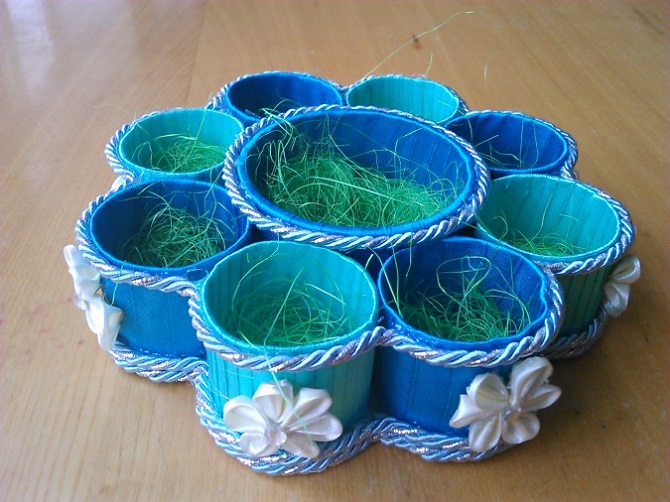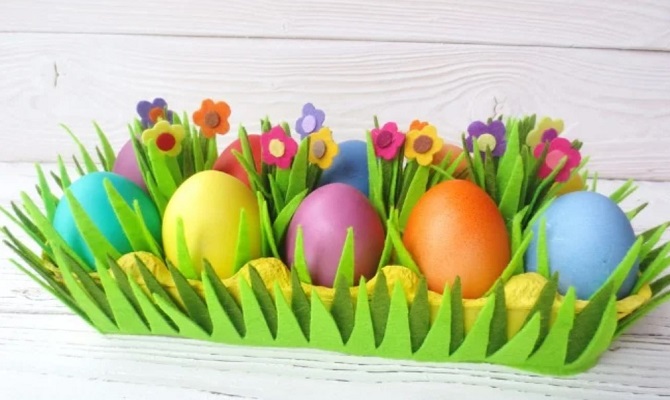 To be continued…
Similar articles / You may like this