Updating your furniture yourself is a great way to add personality and coziness to your home. If you have an old nightstand that looks boring, don't rush to get rid of it. We at joy-pup will offer you some creative ideas on how to transform your bedside table into a stylish piece of furniture.
Paints and patterns
One way to give your nightstand a new look is to use sandblasted decor. You can create a unique design or pattern on the surface of the furniture. This method is great for giving your nightstand a vintage or antique look.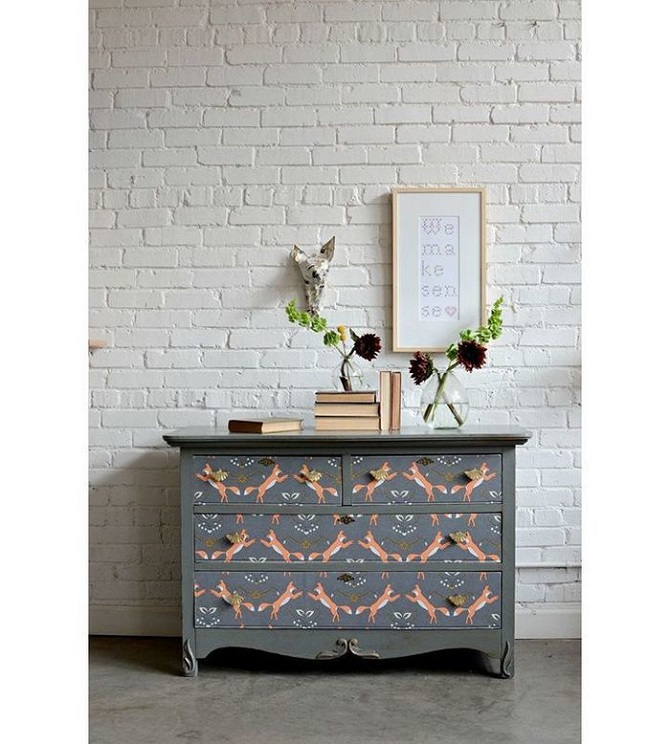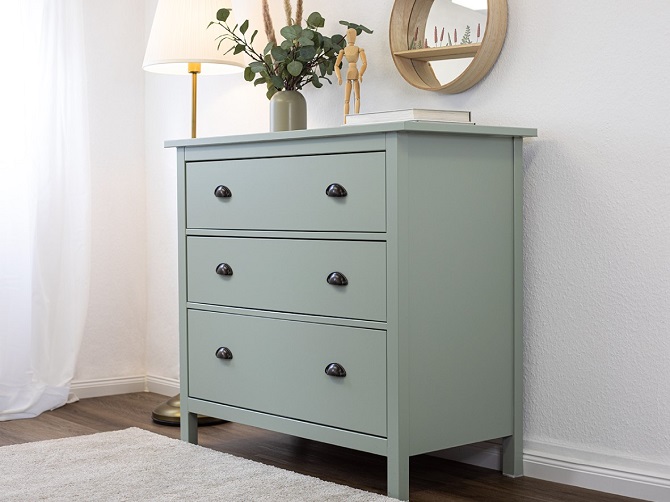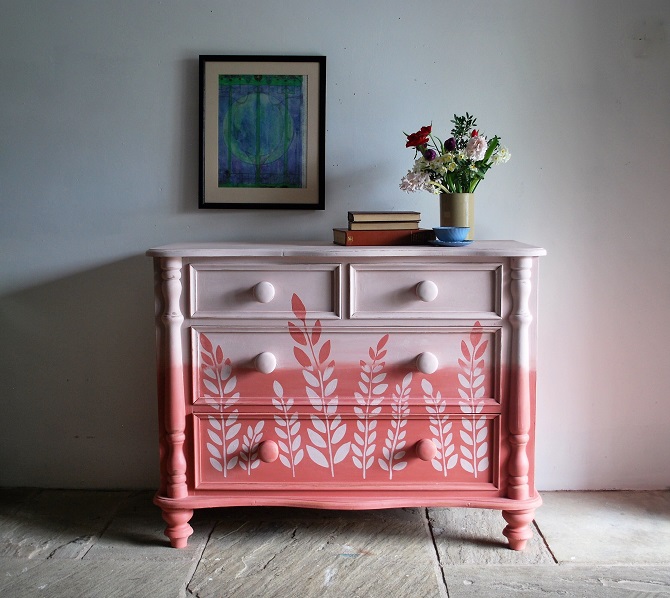 Veneering
If you have woodworking skills, try veneering. This is the process of gluing thin layers of natural wood onto the surface of furniture. You can choose different types of wood and create interesting combinations of colors and textures.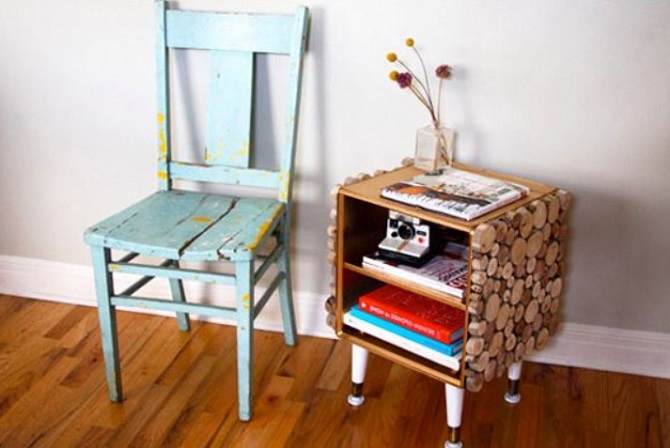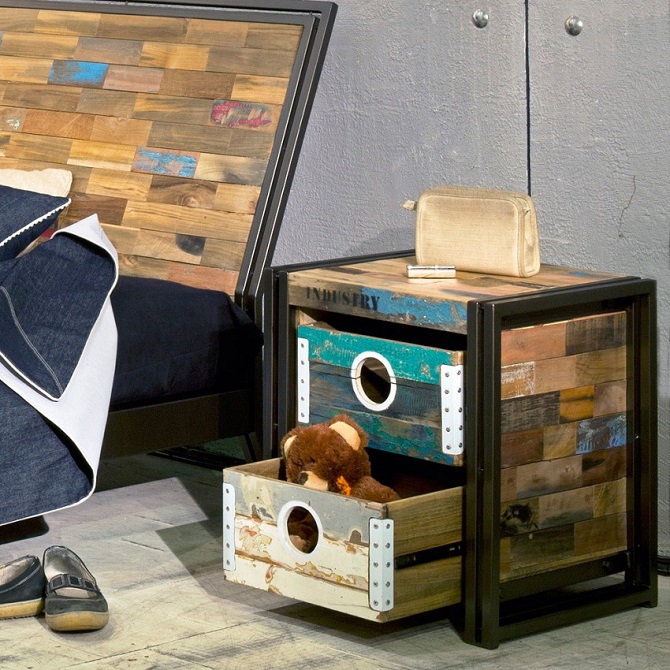 Painting and decoupage
Painting is the easiest way to update your nightstand. Choose a color that matches your decor and paint the furniture. After this, you can add decoupage elements – stickers with interesting drawings or images. This will give the bedside table an original look.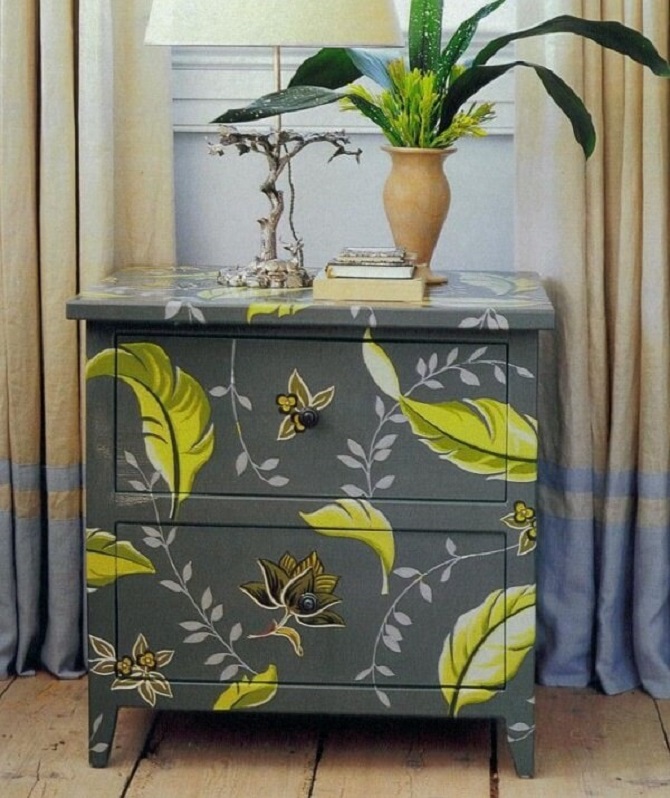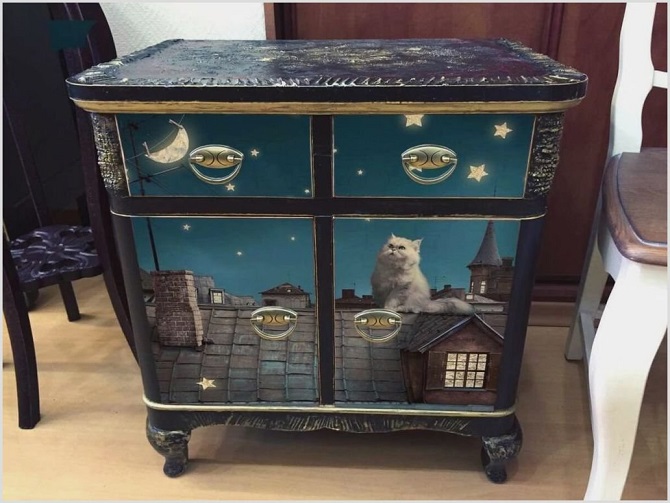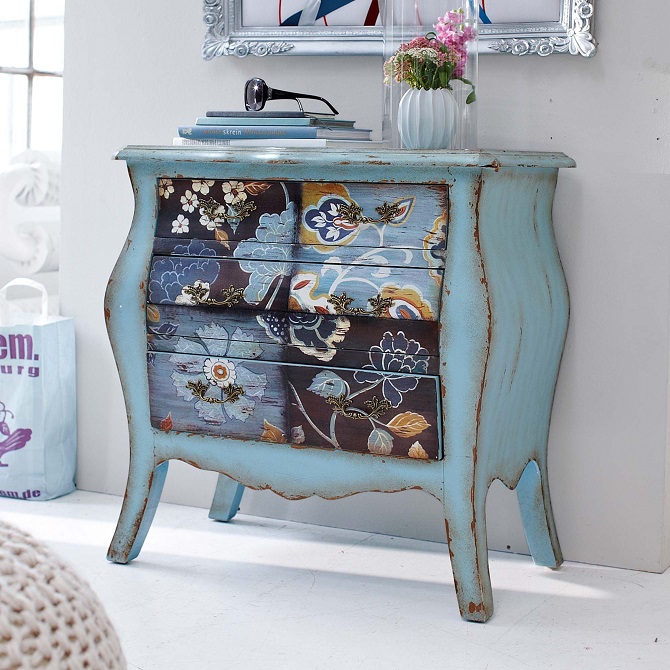 Ancient patina technique
To create an antique effect, you can use the ancient patina technique. This method involves applying special compounds and paints to give the furniture an old, worn look. The furniture can then be sanded down to highlight the wood textures.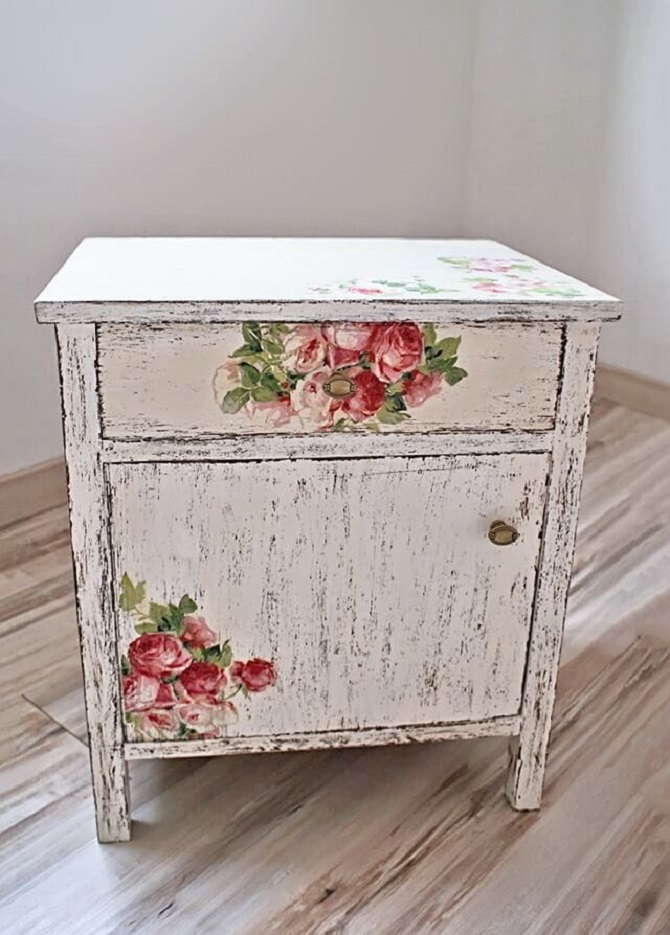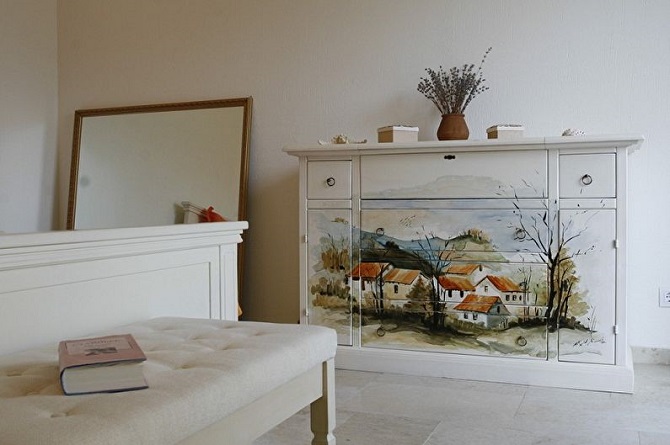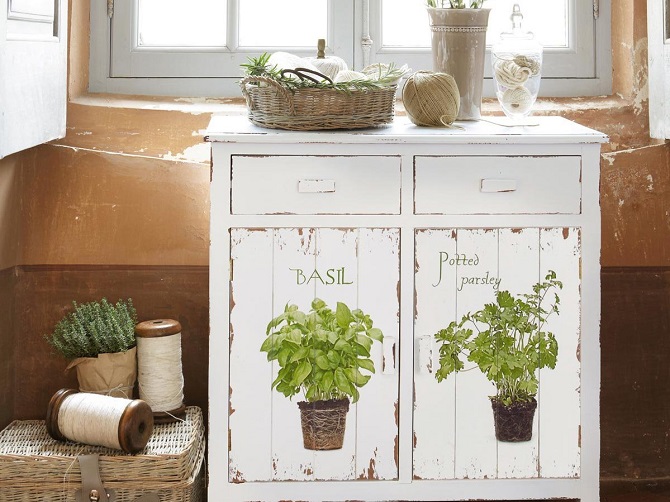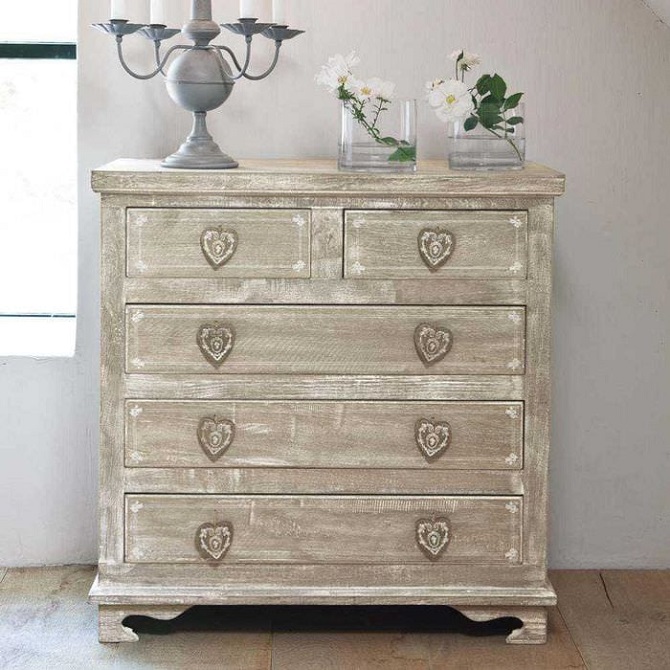 To be continued…
Similar articles / You may like this