Fir or pine cones are an excellent natural material for creating cozy and festive decor in your home. They must be pre-treated and dried to avoid the presence of dust, bacteria or insects and apply paint or glitter. Check out Joy-pup for some ideas on pine cone decor.
Wreath on the door
Use the pine cones to create beautiful wreaths to decorate your front door or wall. Attach them to a round base of wire or a flexible branch, add additional elements such as pine cones, berries, ribbons and pieces of pine needles, and hang the wreath on a door or wall.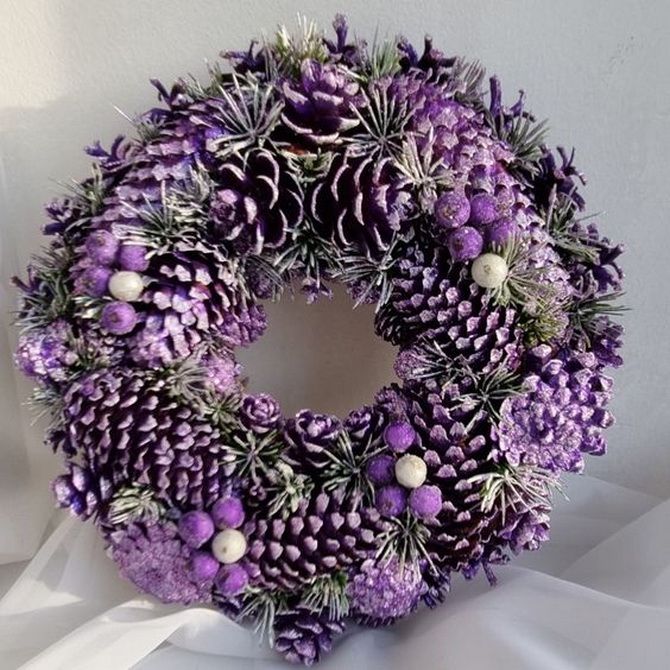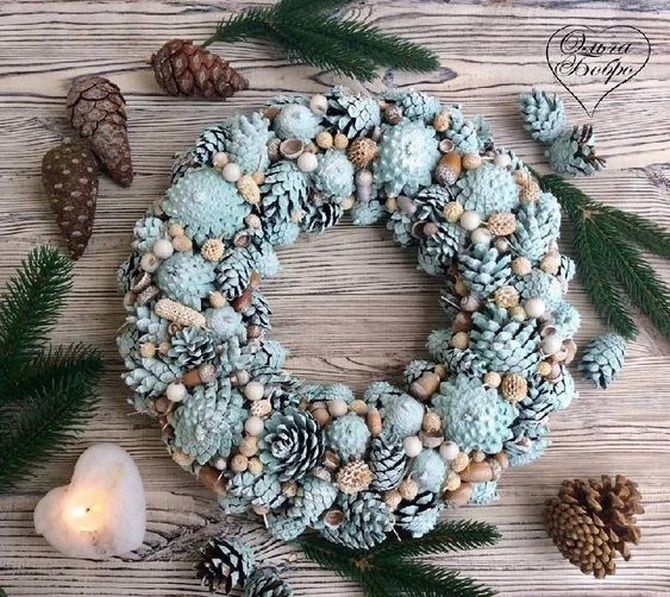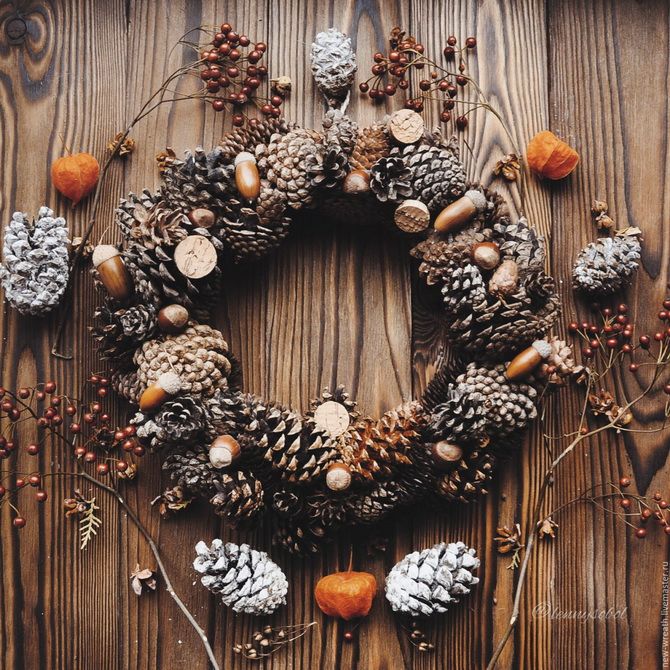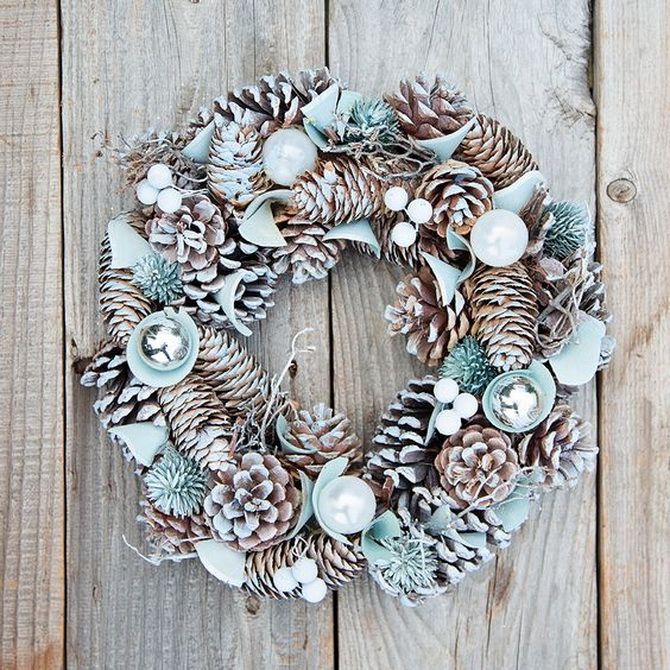 Candles in glasses with cones
Pine Cone Candles are a decorative arrangement that uses natural or artificial cones to create a unique design. They give an atmosphere of warmth and comfort, great for autumn and winter interiors, as well as for holiday decorations.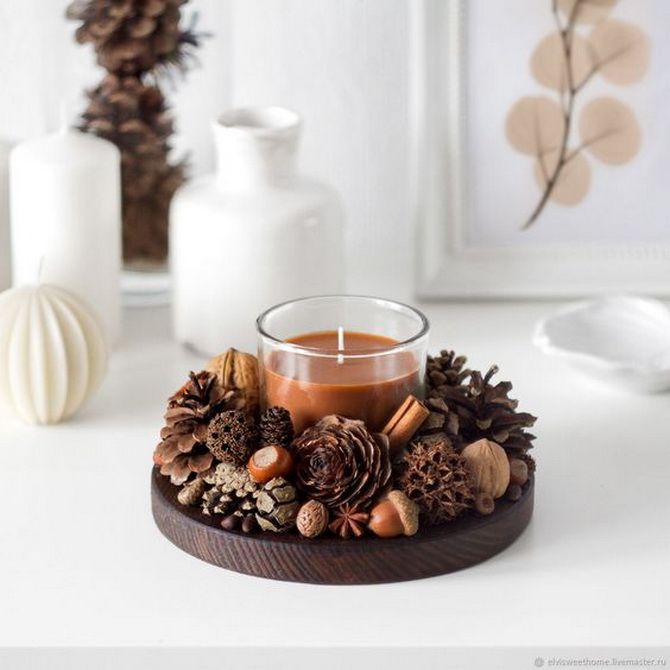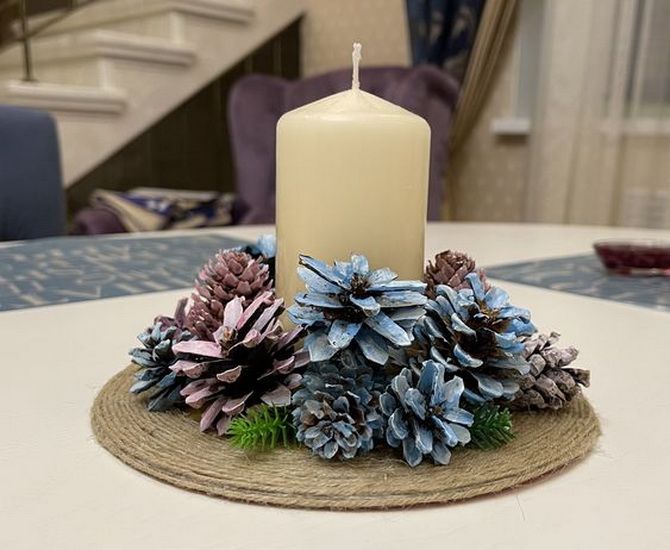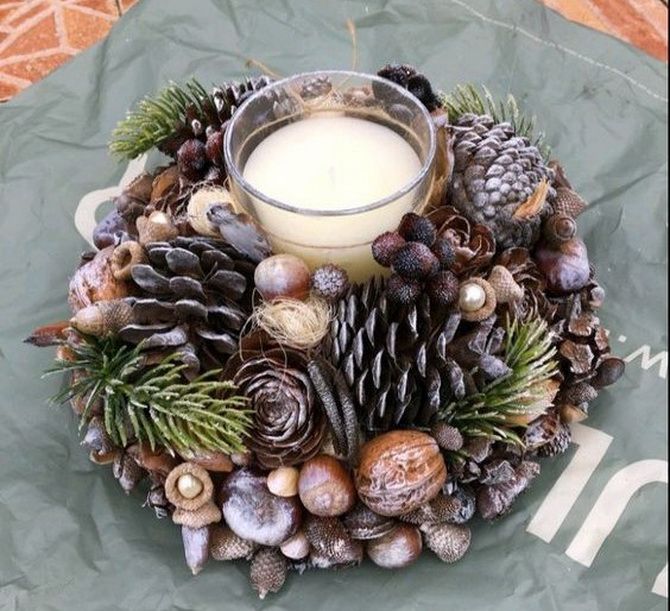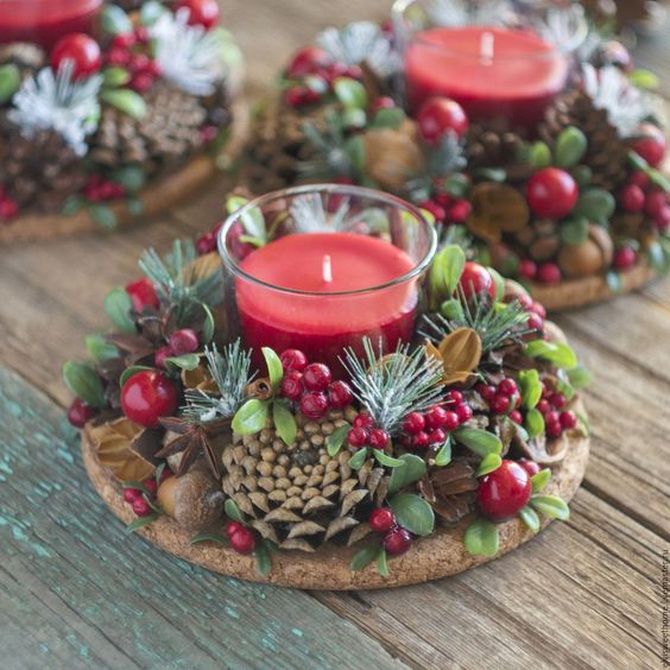 New Year's decor
Decorate your Christmas tree with decorative pine cones. You can paint them different colors, sprinkle them with glitter, attach small toys or create mini compositions from pine cones.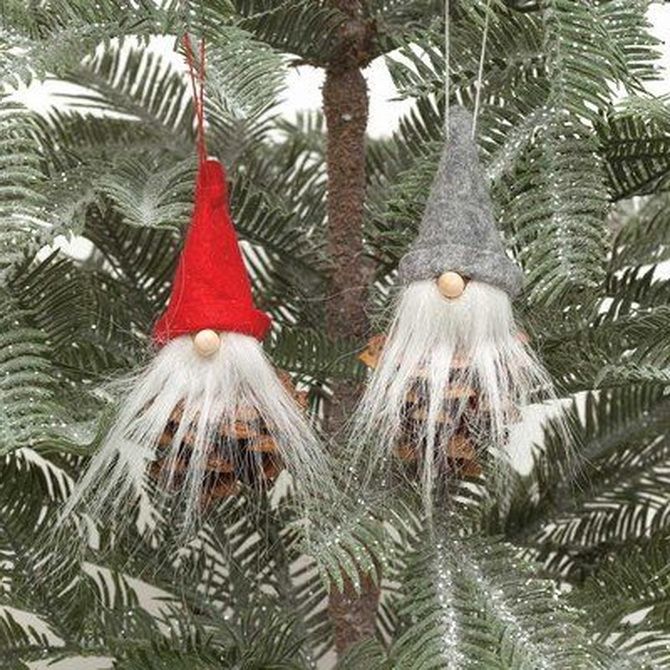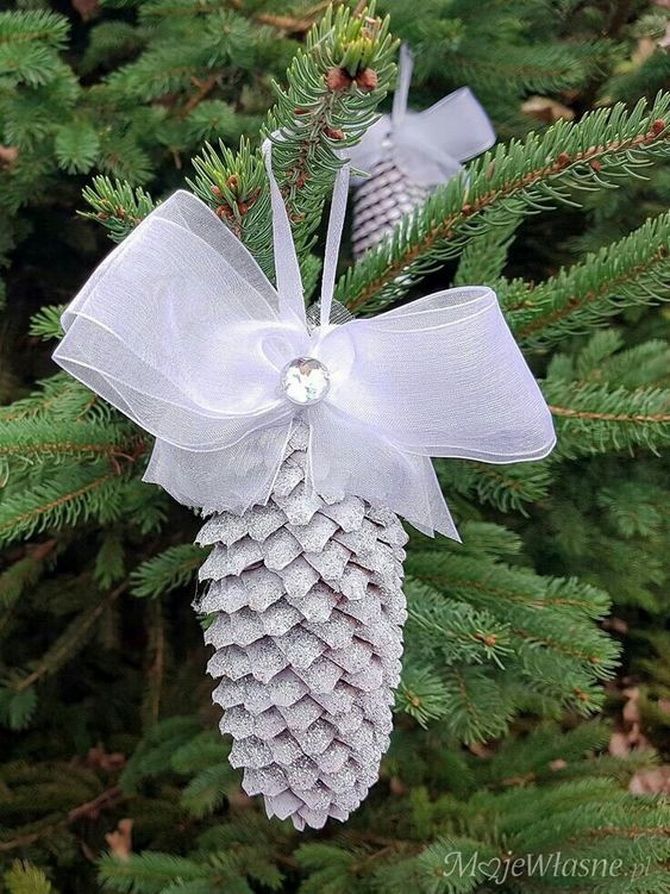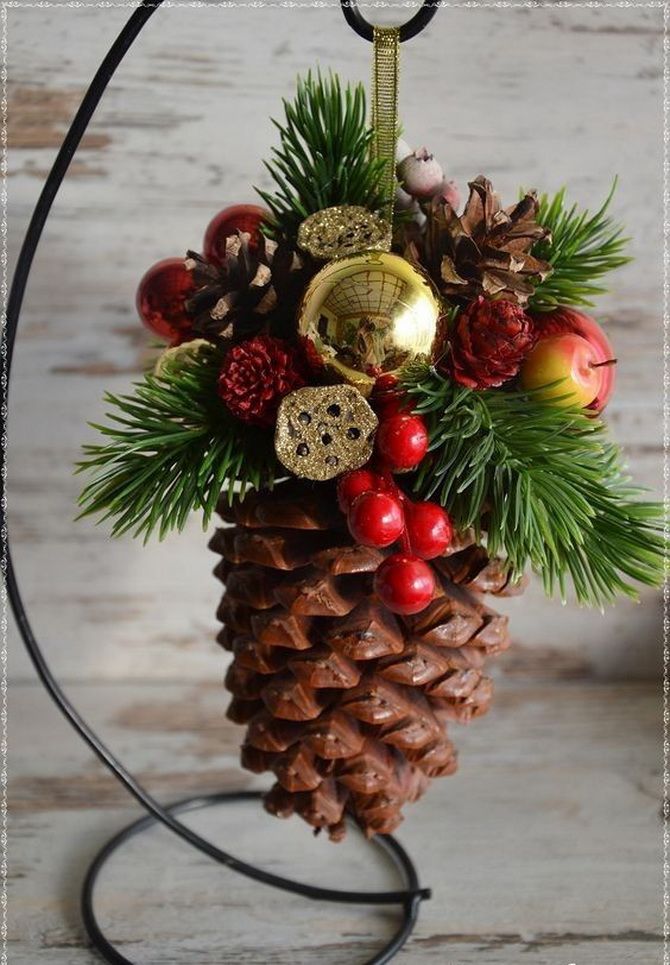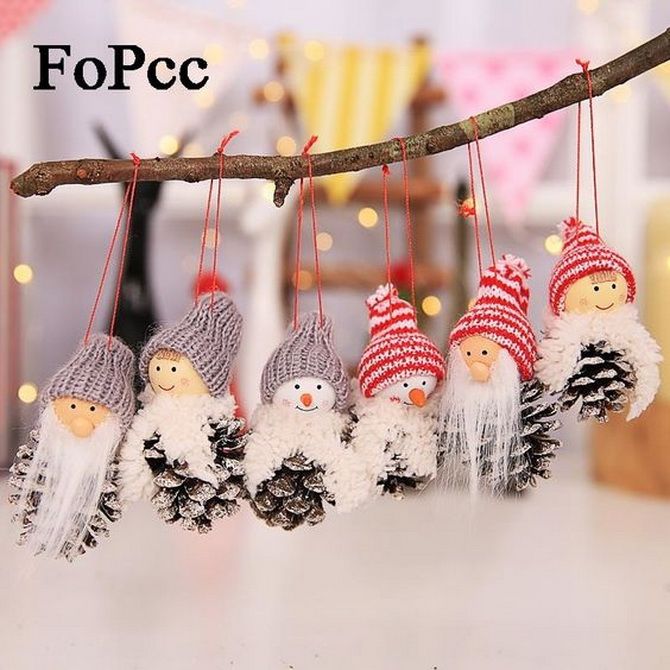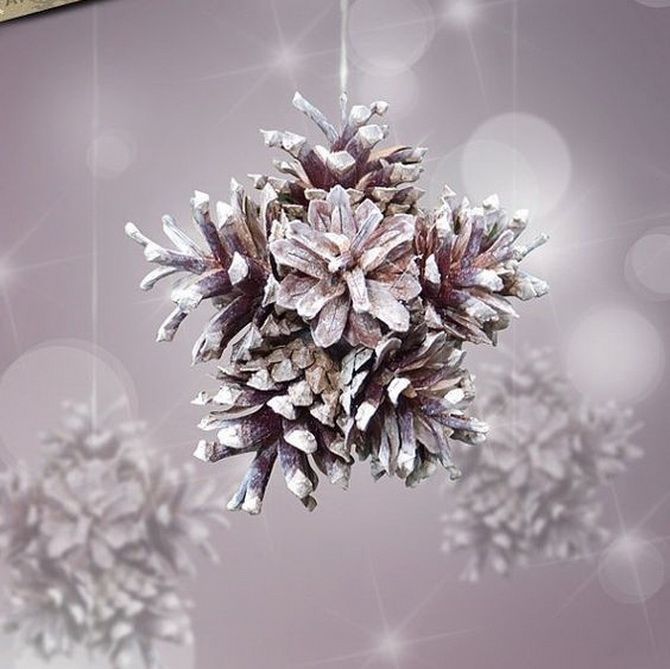 Centerpiece on the table
Arrange the fir cones on the center table in a jar or vase. Add candles, garlands or decorative rocks for added visual interest. They add a natural and warm accent to the decor and can be painted or glittered to match the theme of the event.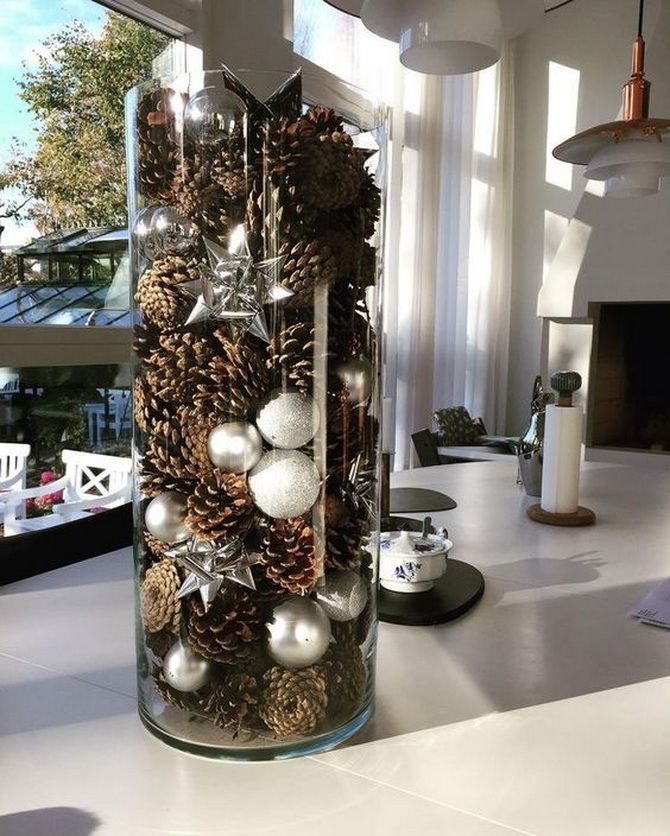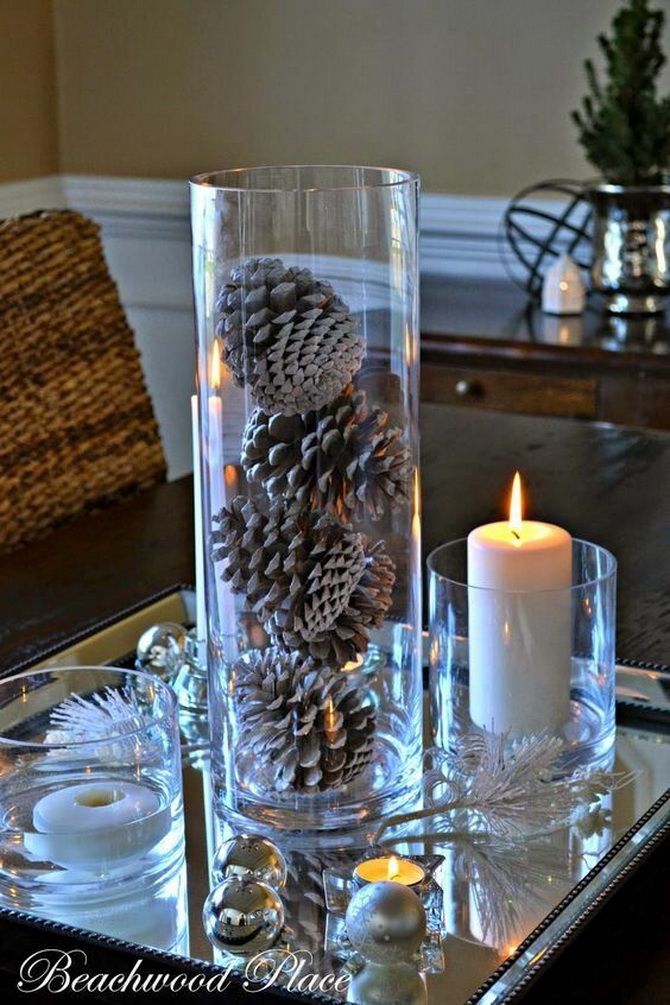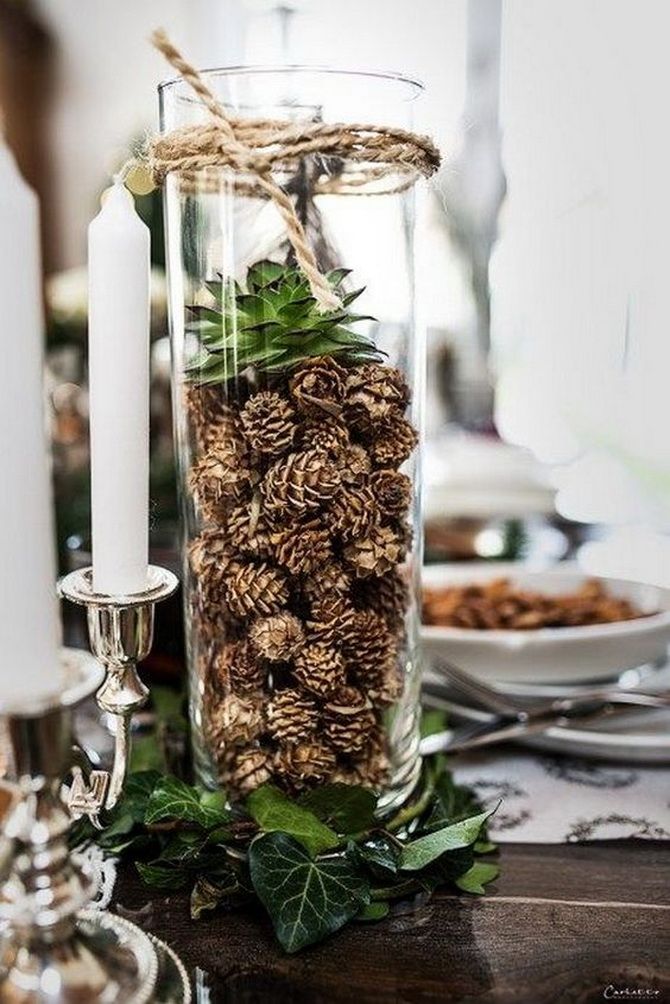 Decor for a wedding or holiday
If you are having a wedding or other special event, fir or pine cones can be used to create beautiful tablescapes or ceremony decorations. This is a creative and environmentally friendly solution to add special charm to the event. Cones can be used to create arches, centerpieces, bouquets and coasters.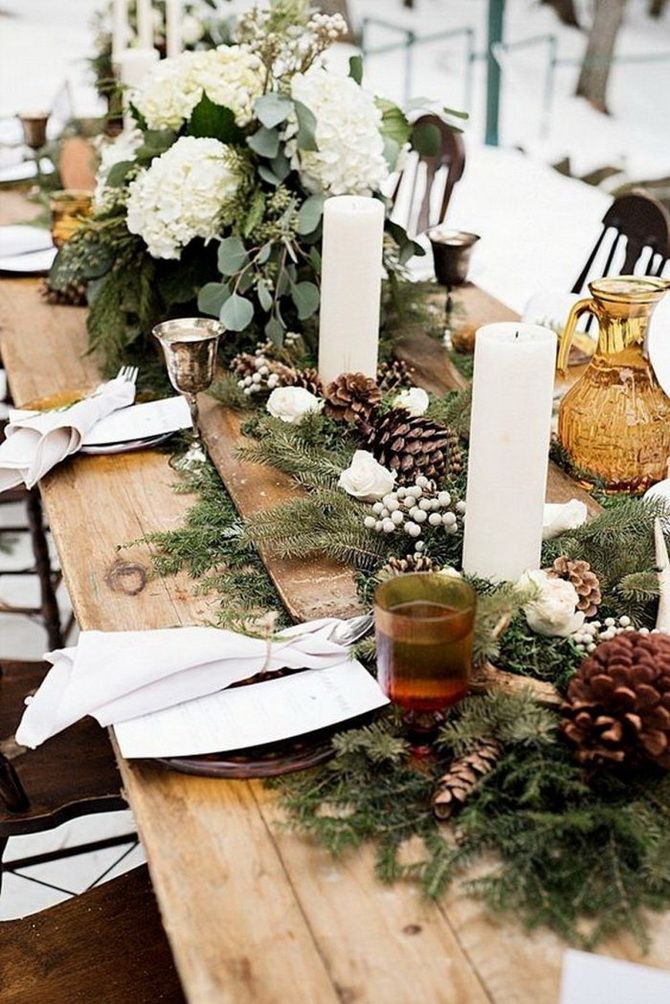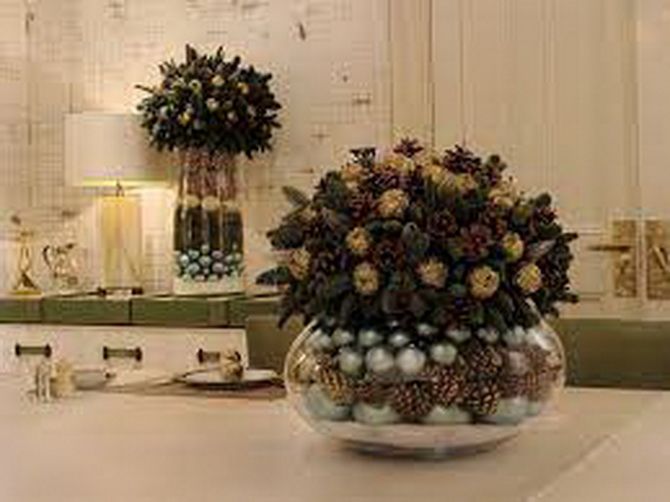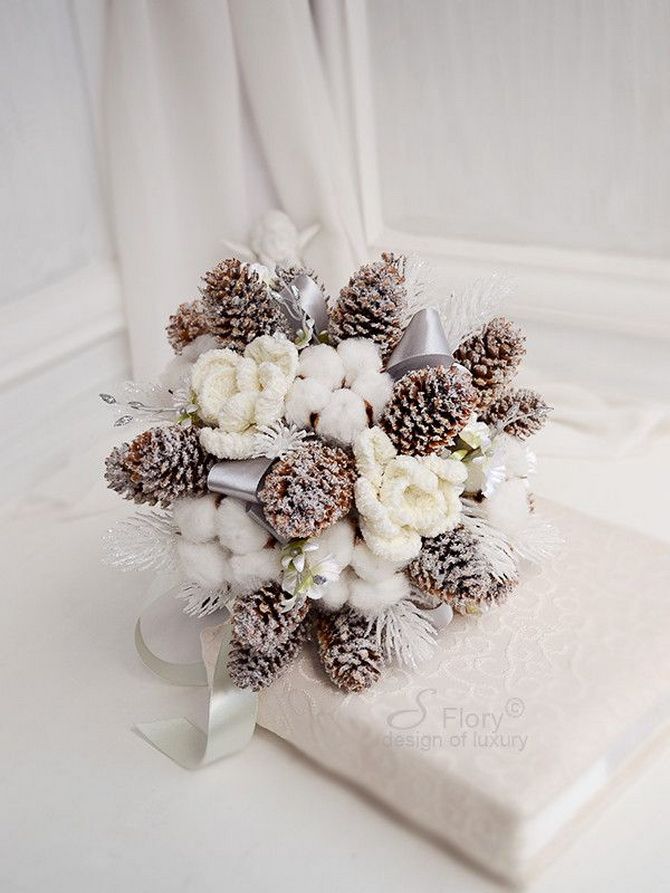 Photo frame
Photo frames made from pine cones are an original way to frame photos at a holiday or event. The pine cones can be painted, decorated with ribbons or flowers to create a beautiful and natural looking frame. This gives photos a cozy and warm atmosphere, an interesting textural effect, ideal for autumn and winter celebrations.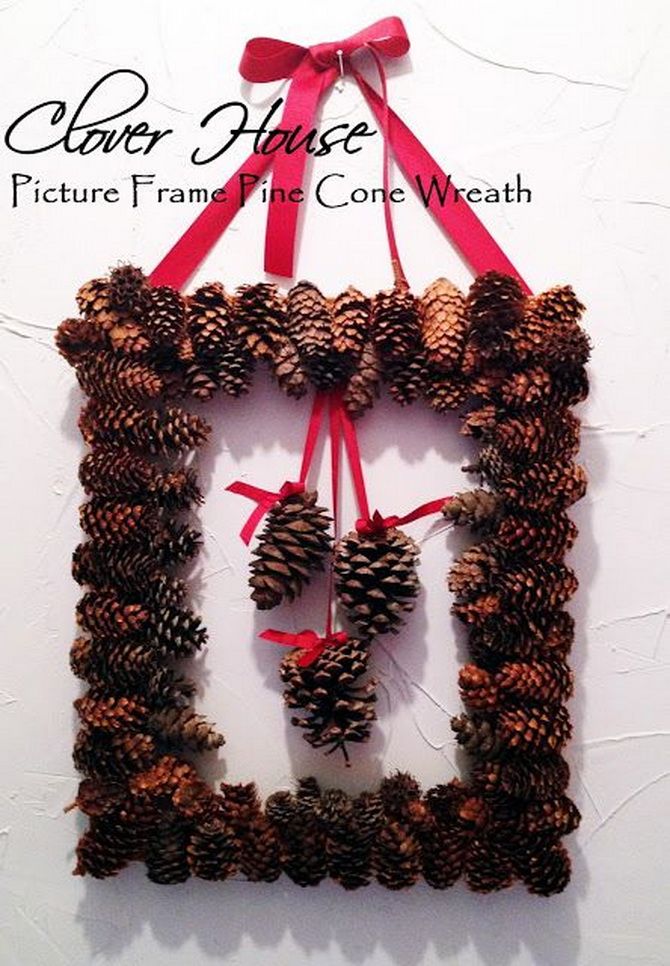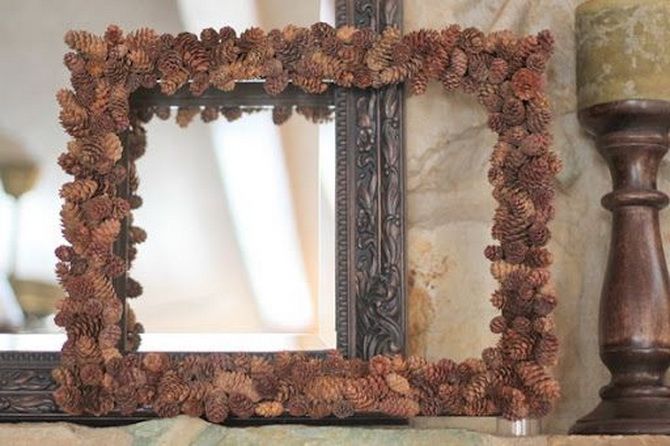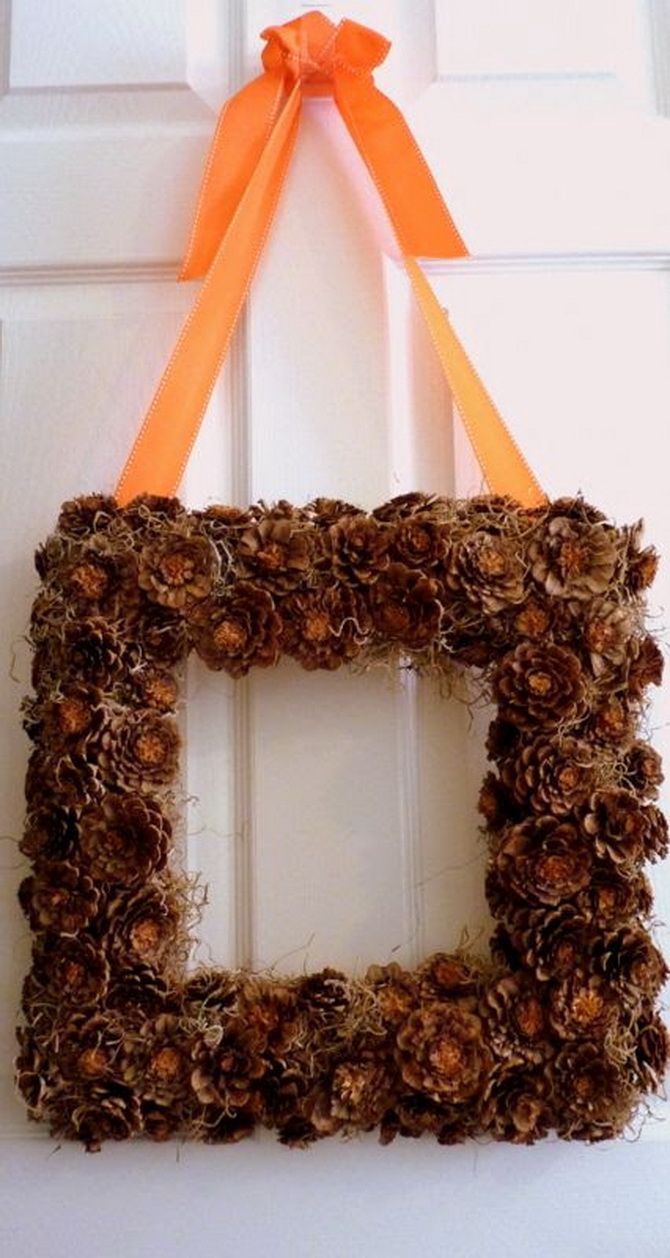 Similar articles / You may like this