Florariums are charming mini-ecosystems that bring a piece of nature into your home and add a touch of harmony and greenery to your interior. Making your own florarium is a creative and fun process that allows you to use your imagination and take care of your plants. We at joy-pup.com will tell you how to create your own florarium and make your home more comfortable.
Bonus video How To Make A Terrarium 
What is a florarium?
A florarium is a miniature garden or forest housed in a glass container. This container can come in a variety of shapes and sizes, from large containers to small bottles. The main thing in a florarium is to create a stable microecosystem where plants grow and develop inside an enclosed space, interacting with moisture and light that penetrates through the glass. If you're a lover of nature and creative decor, learning how to make a beautiful glass bottle terrarium can be a fun and rewarding experience.
Florarium made from glass bottles
Materials:
Transparent glass containers with lids.
Small stones or pebbles.
Activated carbon.
The soil.
Plants or moss.
Small garden tools.
Step 1. Preparing the bottles
To begin, choose the glass containers you will use. Wash and dry them well. You can choose different sized bottles to add visual variety to your creations. Place a layer of small stones or pebbles at the bottom. This layer will help drain water and prevent plant roots from rotting due to excess moisture. Then sprinkle a thin layer of activated carbon on top of the stones. The charcoal will help filter the water and prevent unpleasant odors inside the terrarium.
Step 2: Add Soil and Plants
Now it's time to add the potting mix to the bottle. Make small holes in the soil and place succulents or other plants that you like. Play with different combinations and sizes to achieve an aesthetically pleasing and balanced look. Here you can give free rein to your creativity.
Step 3. Composition decor
Add small decorative stones, figurines, or even natural elements such as small twigs or shells. This will add personality to your terrarium.
Step 4. Care
Terrariums are easy to care for but require a little attention. Place terrariums in an area with indirect light and be sure to water the plants as needed. Remember that succulents don't require a lot of water.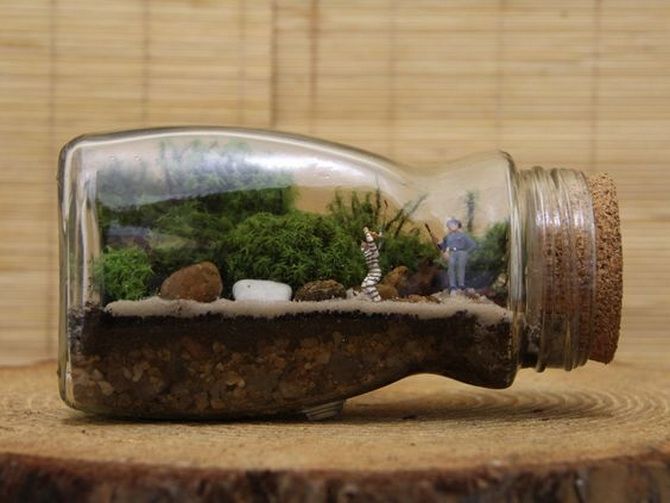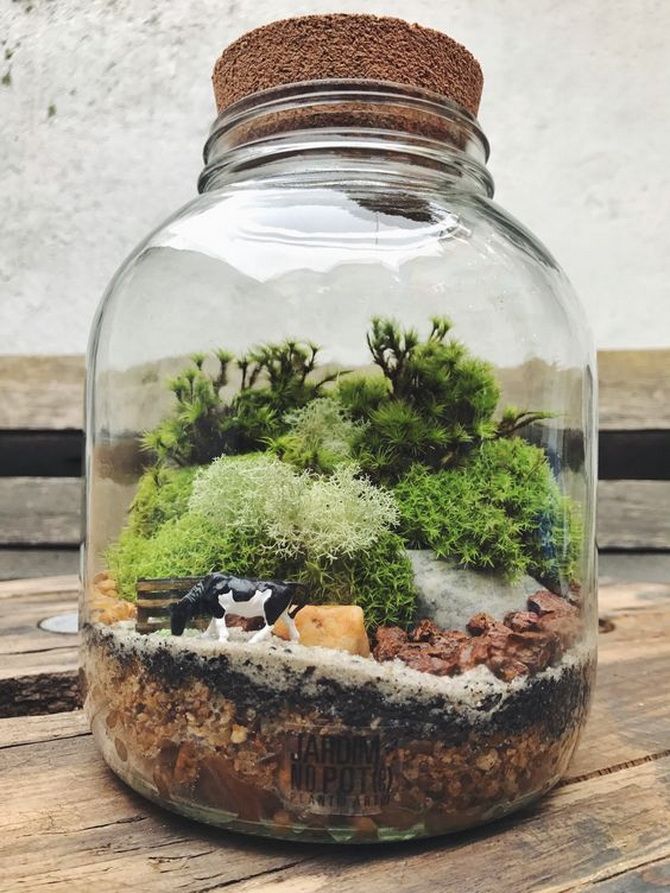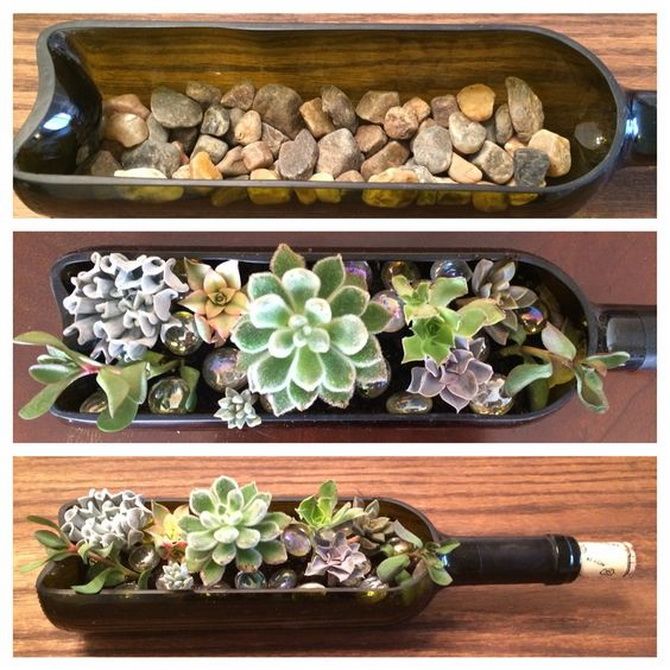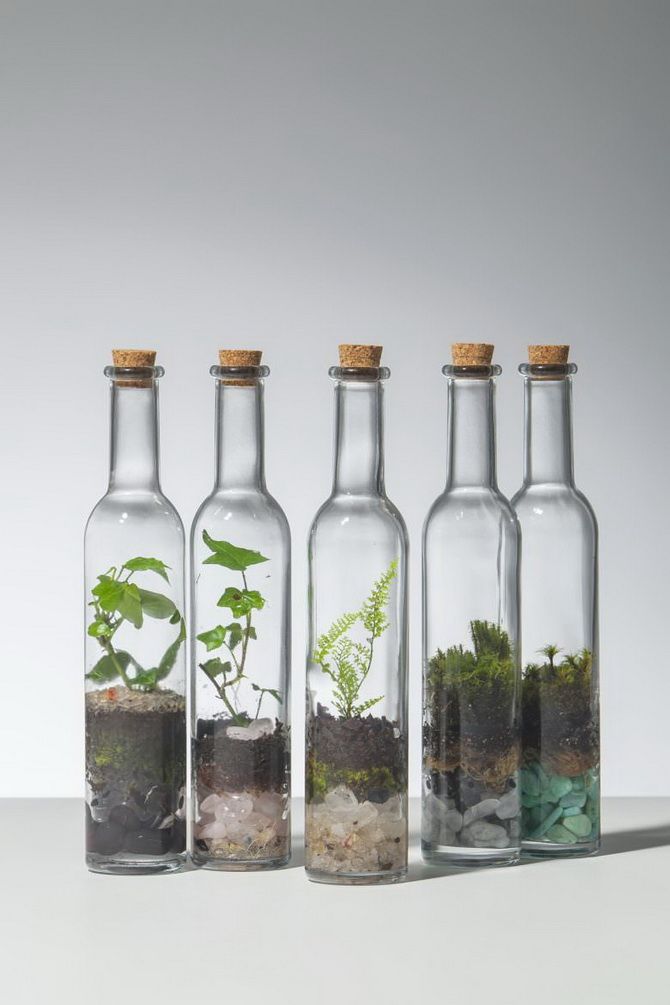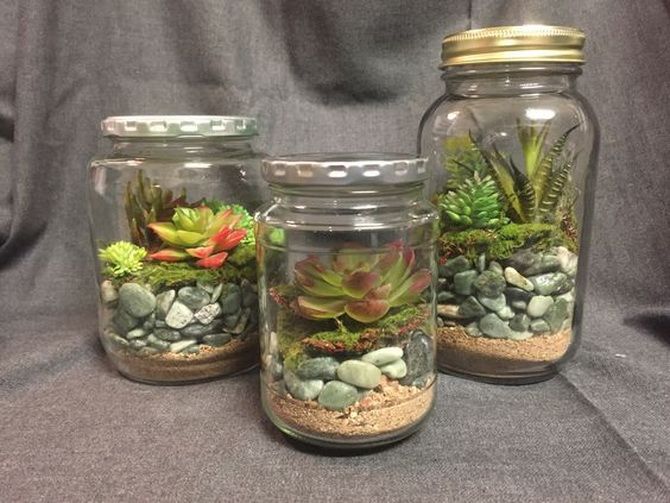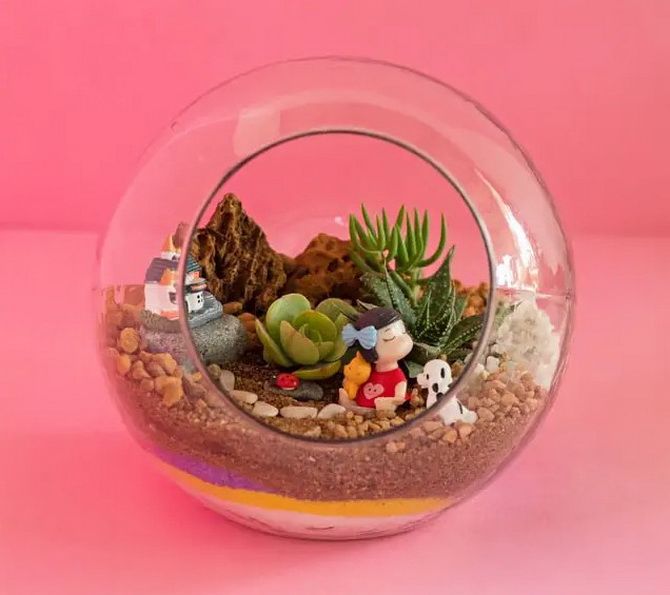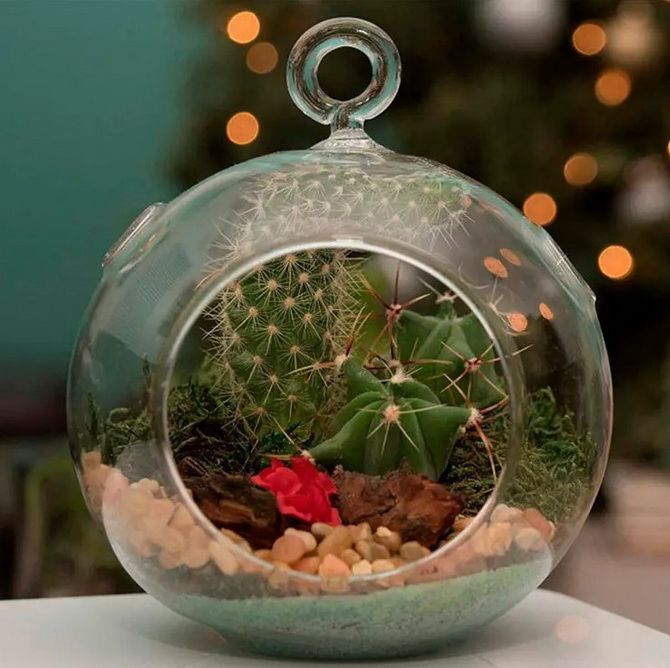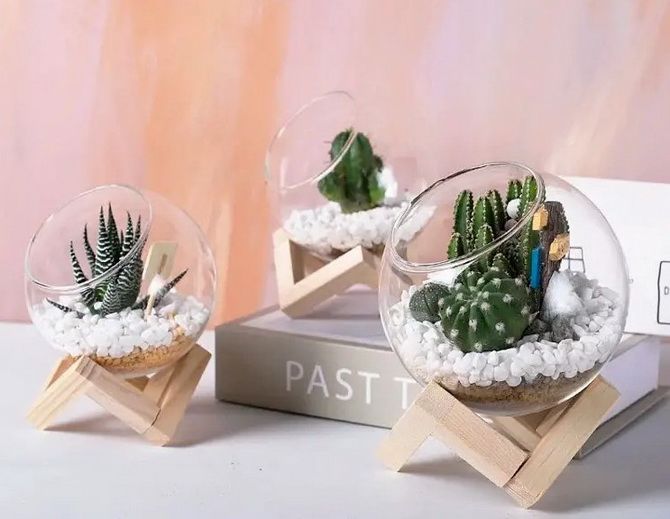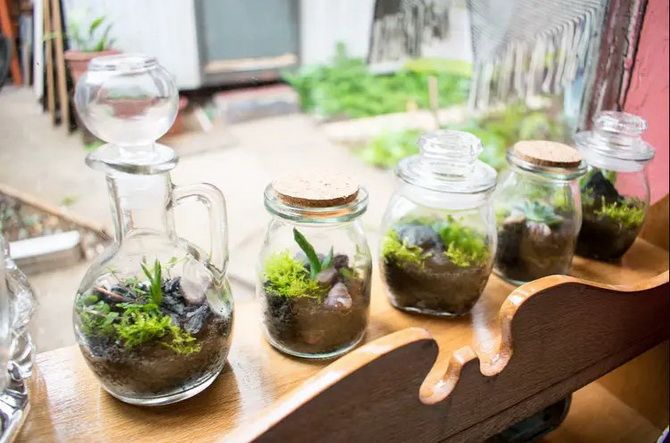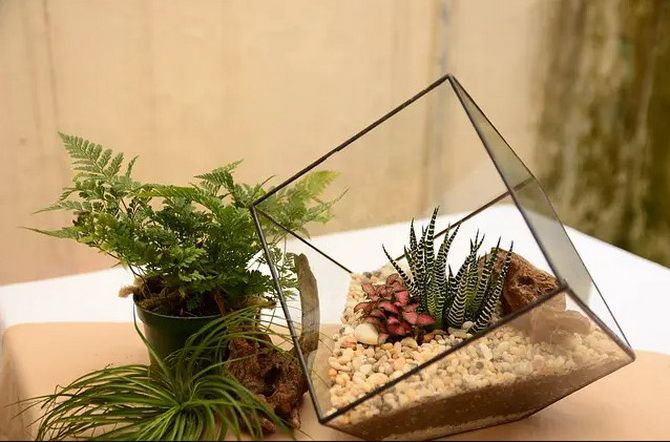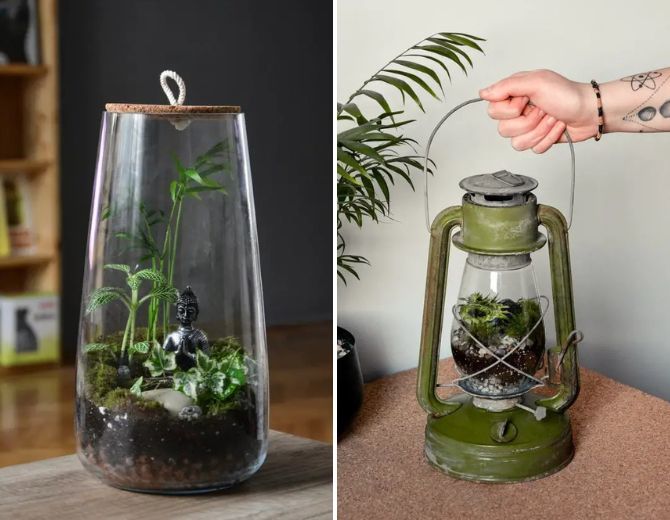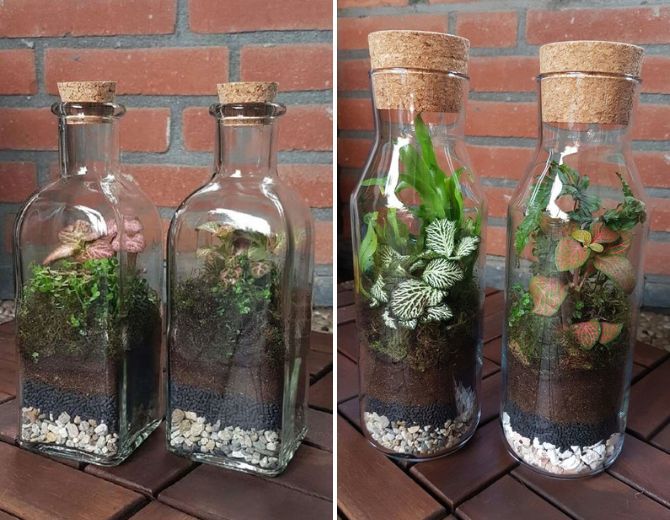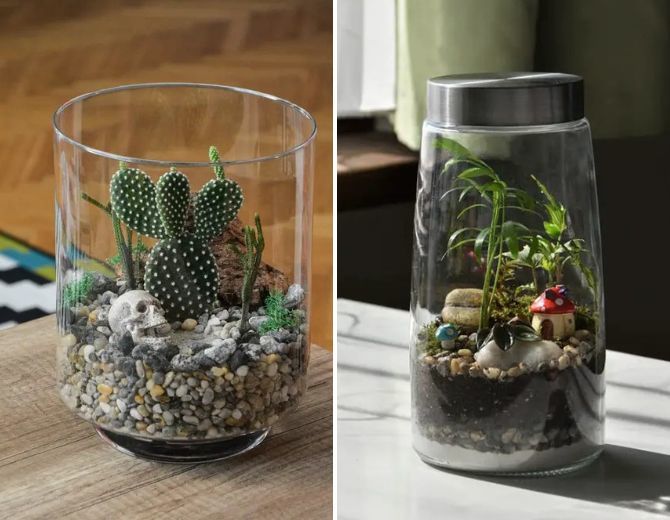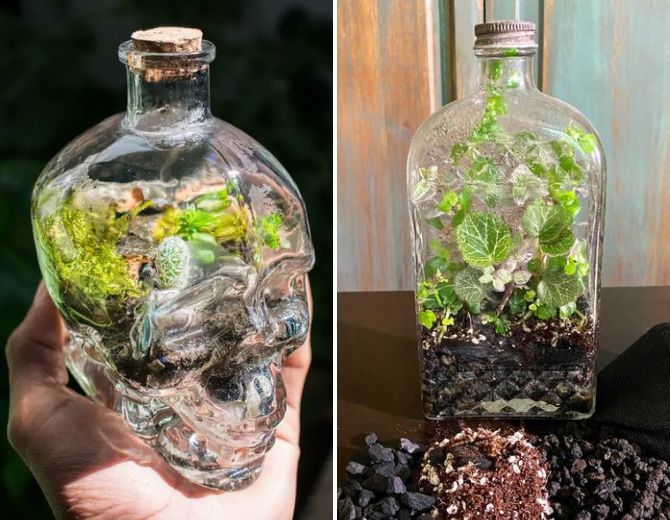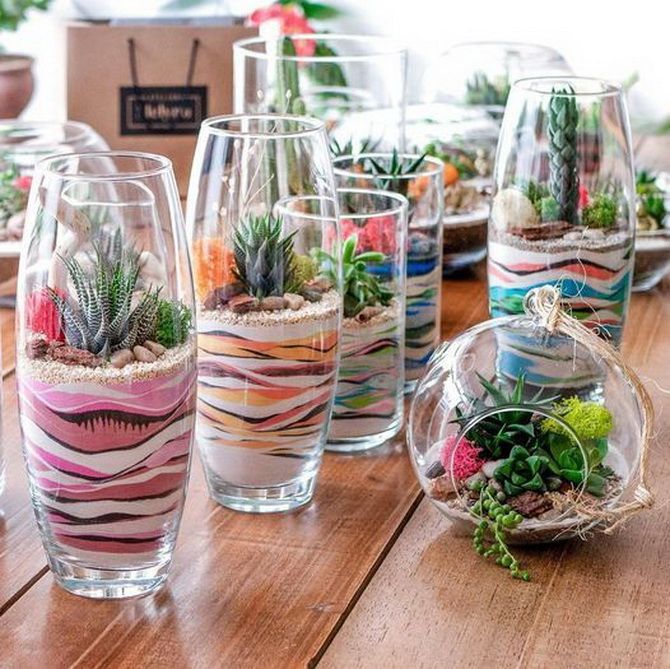 Similar articles / You may like this