The fancy skirt of 2021 is a sensible piece of clothing that goes well with any shoes and any outerwear. Sneakers and a pencil skirt? Easily! A translucent veiling skirt and coarse boots? Excellent idea! Heels and a floor-length skirt? Yes, please! There are no restrictions and prohibitions in the spring-summer fashion 2021 but there is a huge selection of skirts, which we will gladly discuss in a review from Joy-pup.
Mini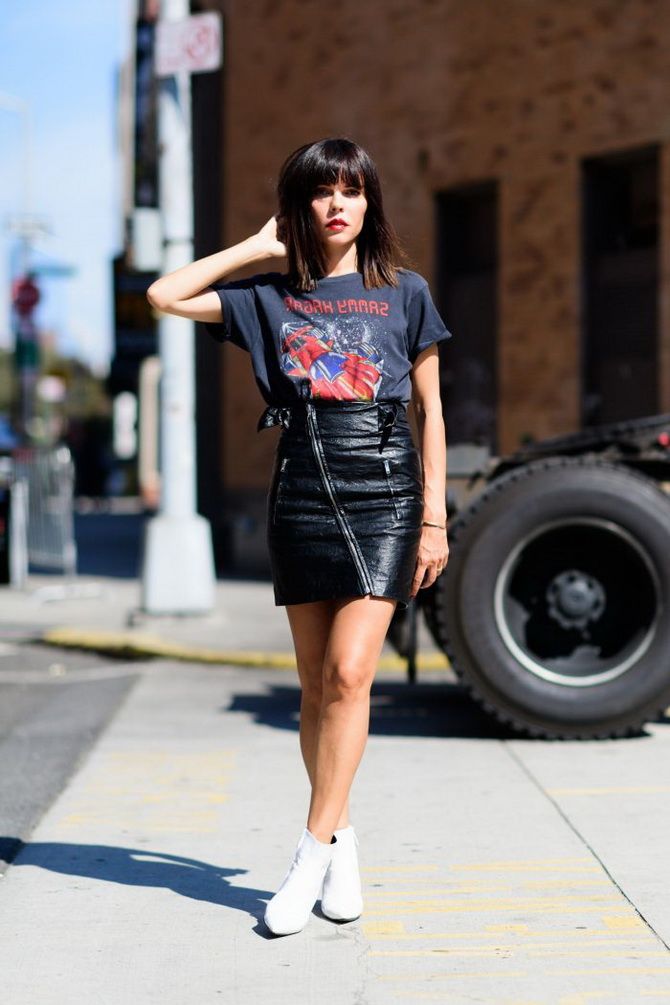 Mini length is back! It's simply impossible to imagine the hot summer of 2021 without this skirt, especially since it went through a noticeable transformation. Fashionable women can add short leather models (without a sign of vulgarity) and plaid skirts of an interesting cut to their wardrobe. They can choose among tucked, flared, circular, wrap and asymmetric skirts. The form can be straight, close-fitting or trapezoid.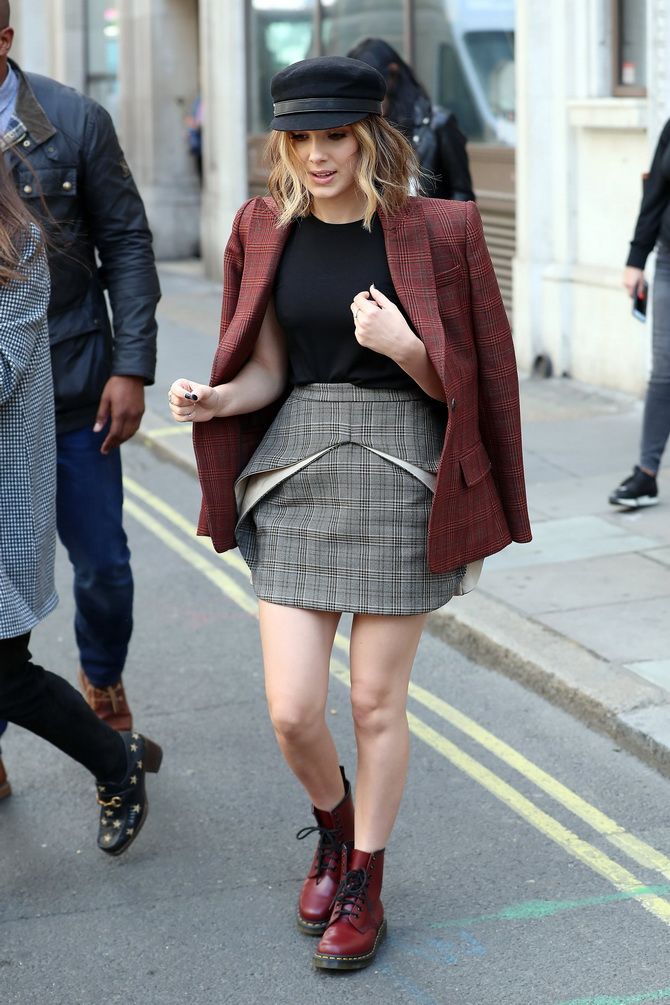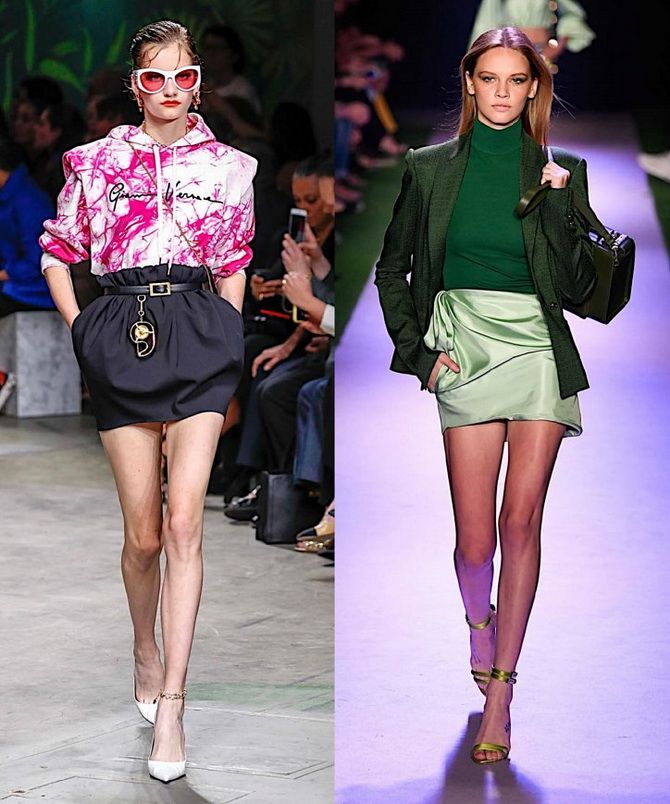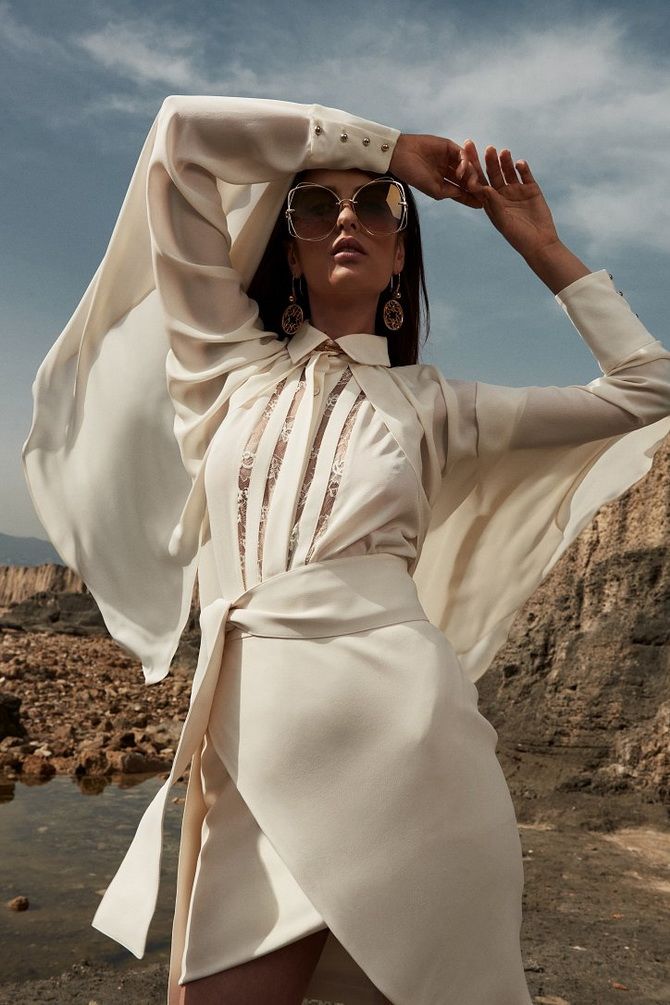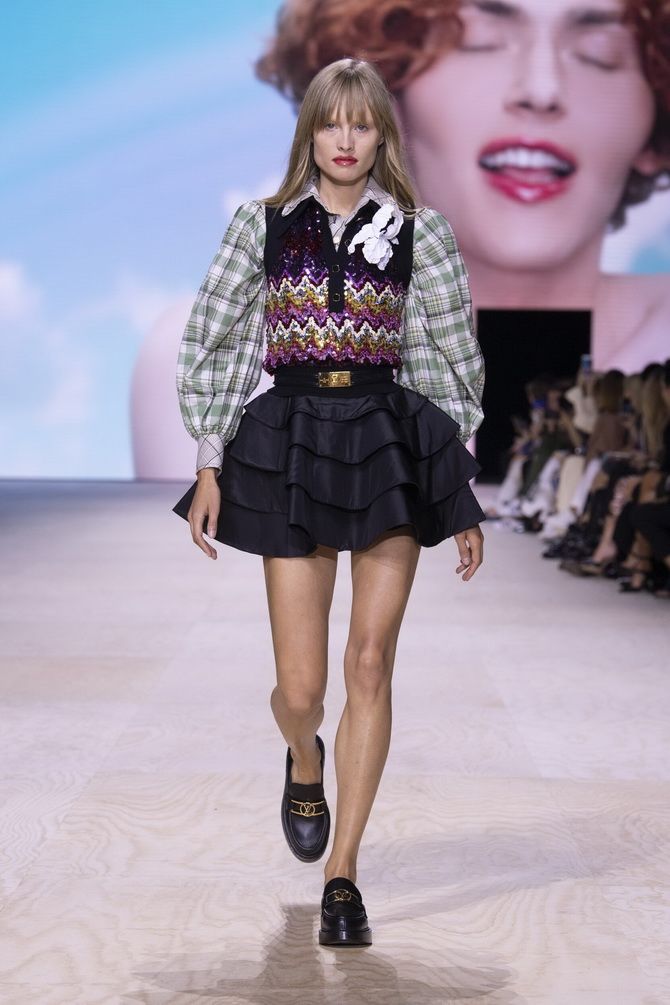 Leather skirts
These styles are suitable for spring. Leather skirts have won the audience of fashion catwalks in 2021. Not a single collection could do without this stylish thing. Short and below the knee, with cuts, with a belt and wrap skirts – the variety is really impressive. In spring and summer, stylists recommend combining leather skirts with currently popular crop tops. Another novelty of the season is white leather skirts, as well as pleated models.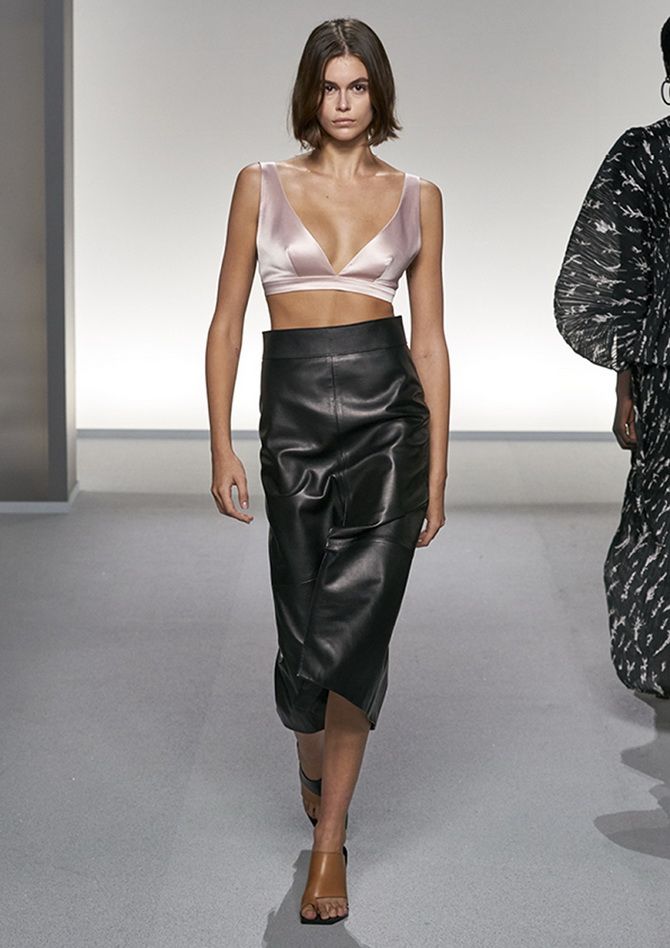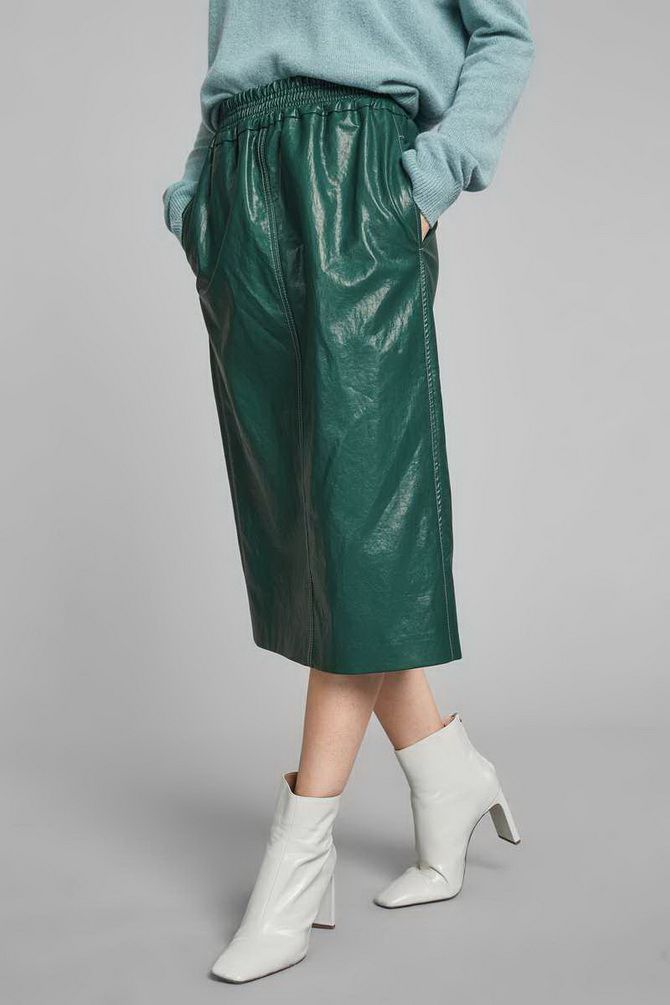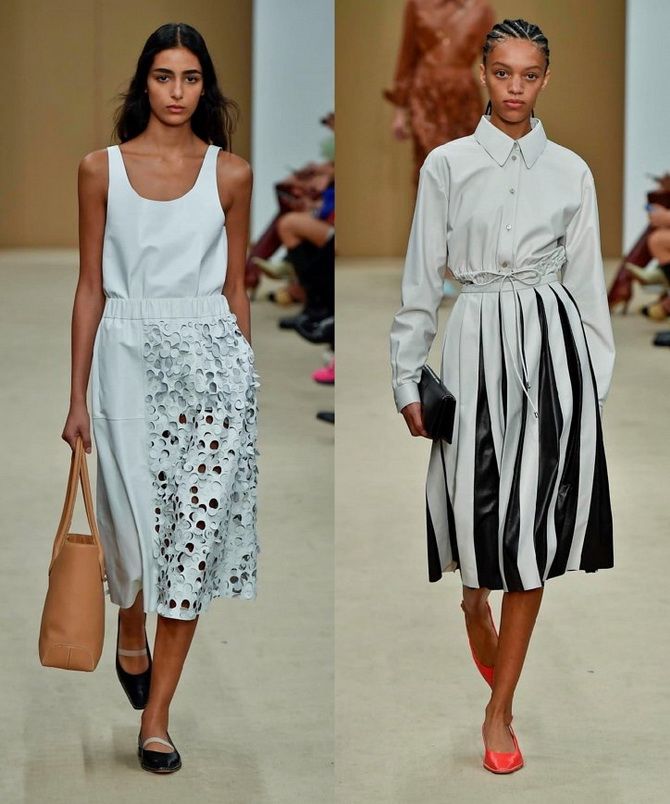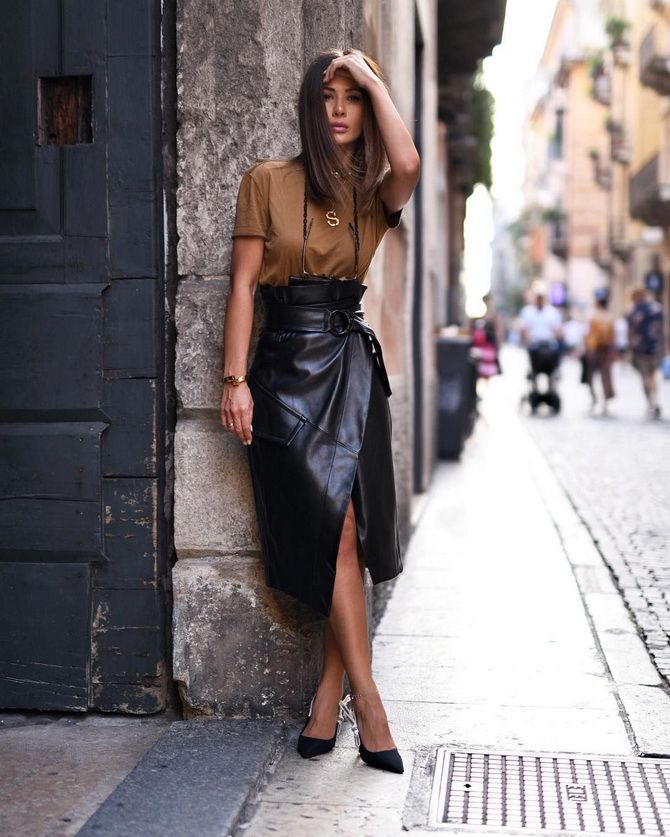 Wrap skirts
Probably the most fashionable skirt of 2021 is a wrap skirt. Short styles showing the legs, as well as elongated silhouettes of light fabrics, are suitable for summer. In spring you can wear leather skirts and models from velveteen, suede, knitted fabric.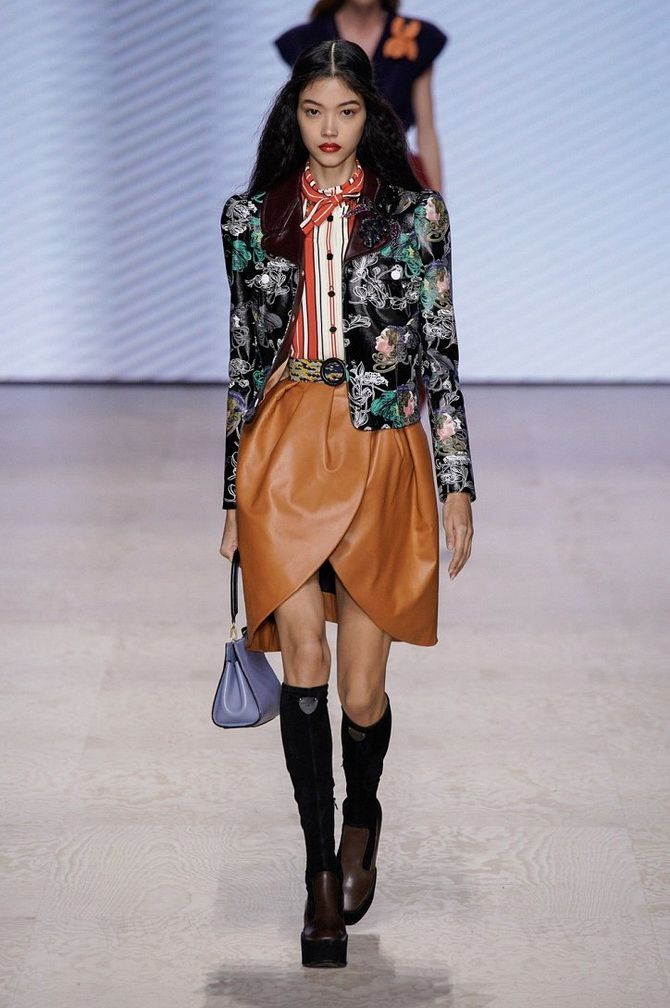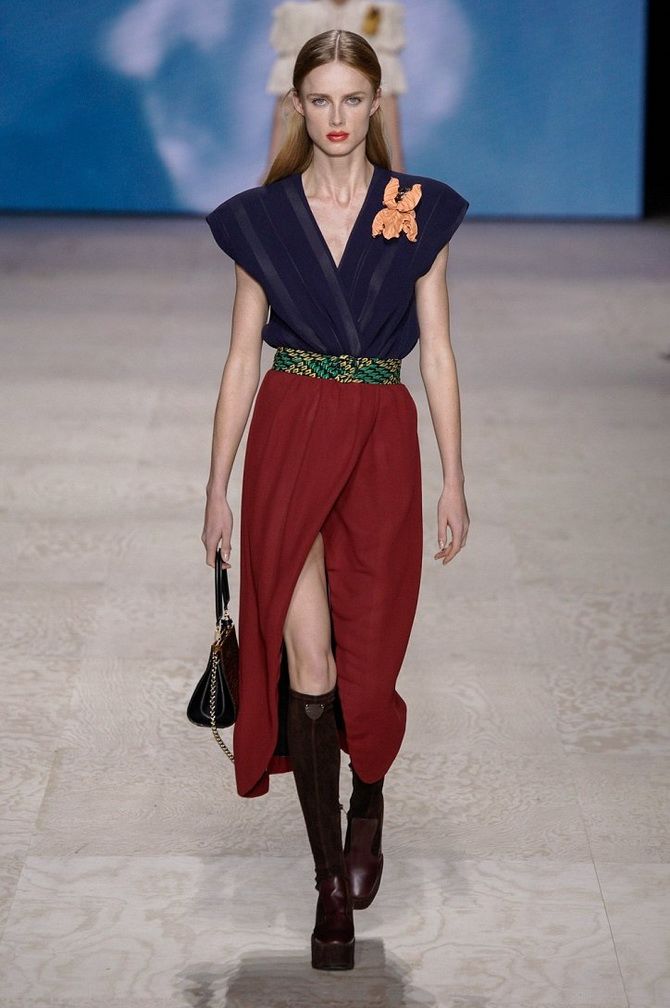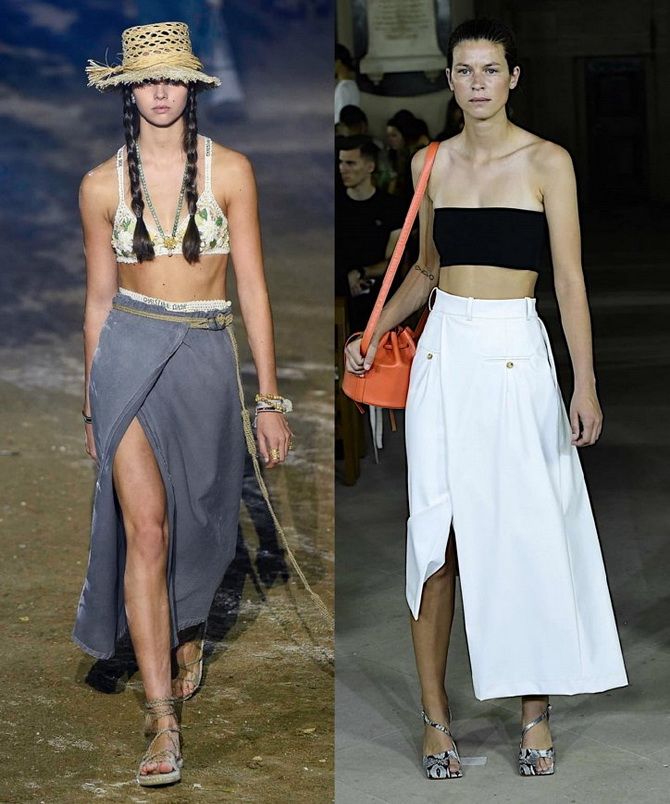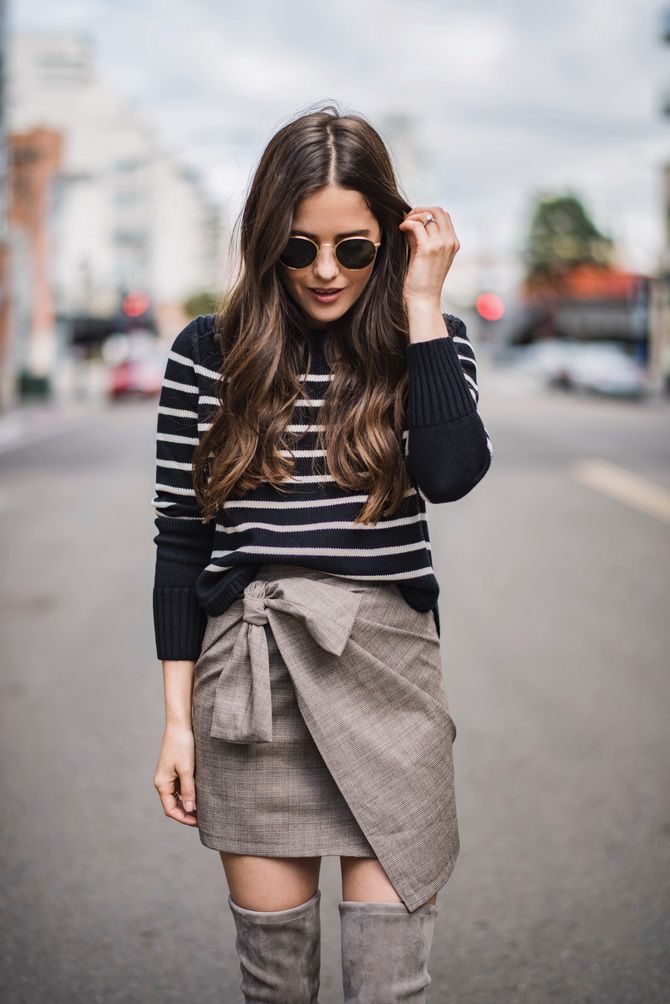 Front vent skirt is another trend of the season.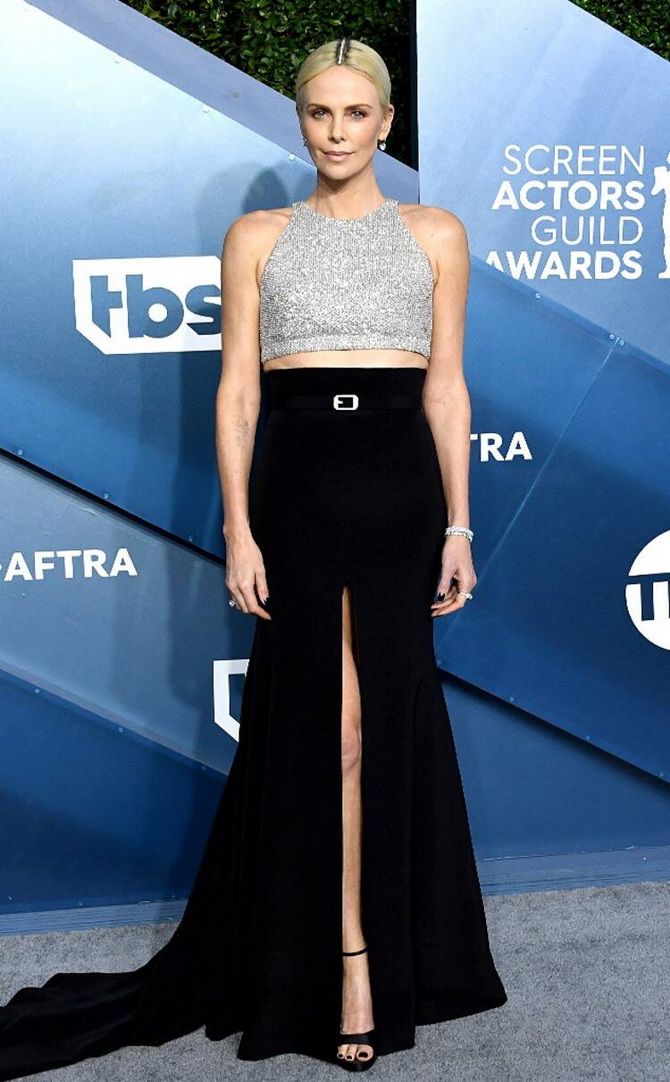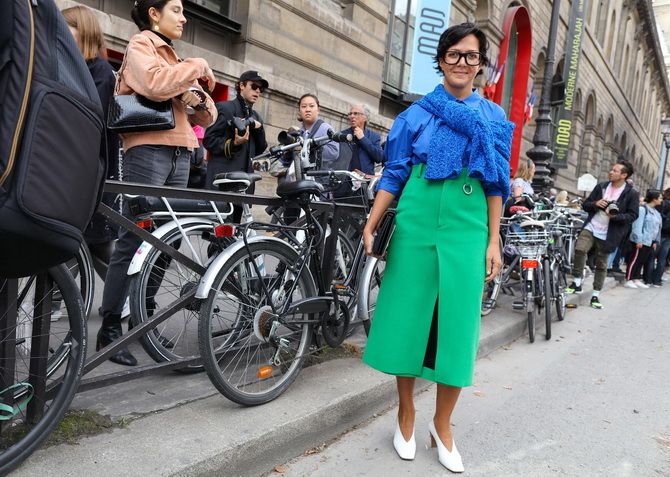 Pleated skirts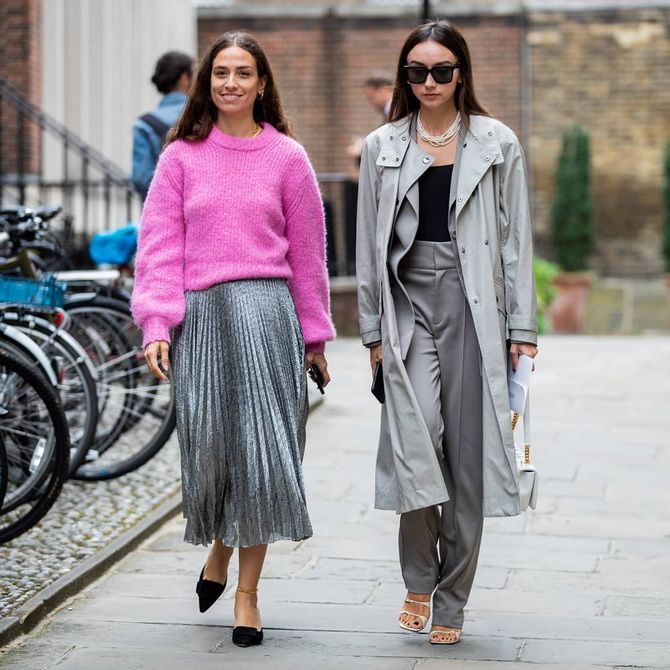 Pleating is the hottest new trend, that brought back womanliness in tandem with practicality. Long styles of light weightless fabrics are combined with sneakers and sports T-shirts today. And elegant pleated skirts create stylish outfits with warm sweaters.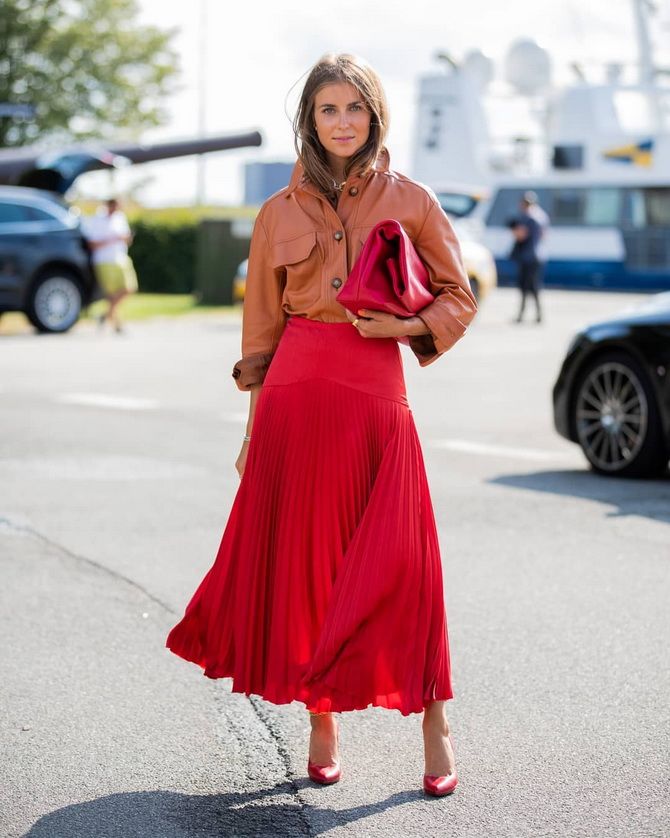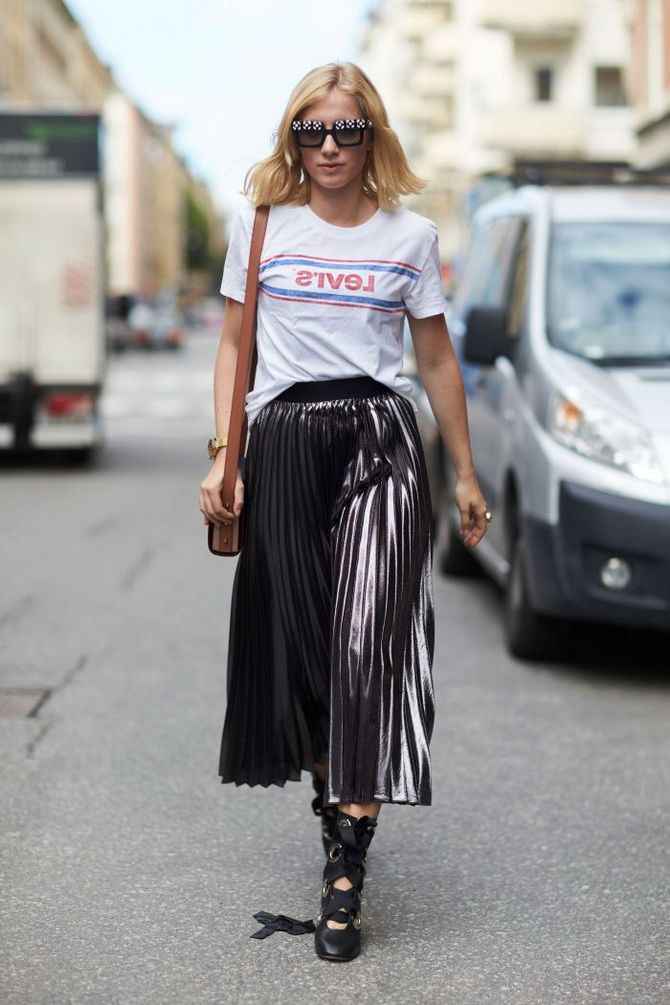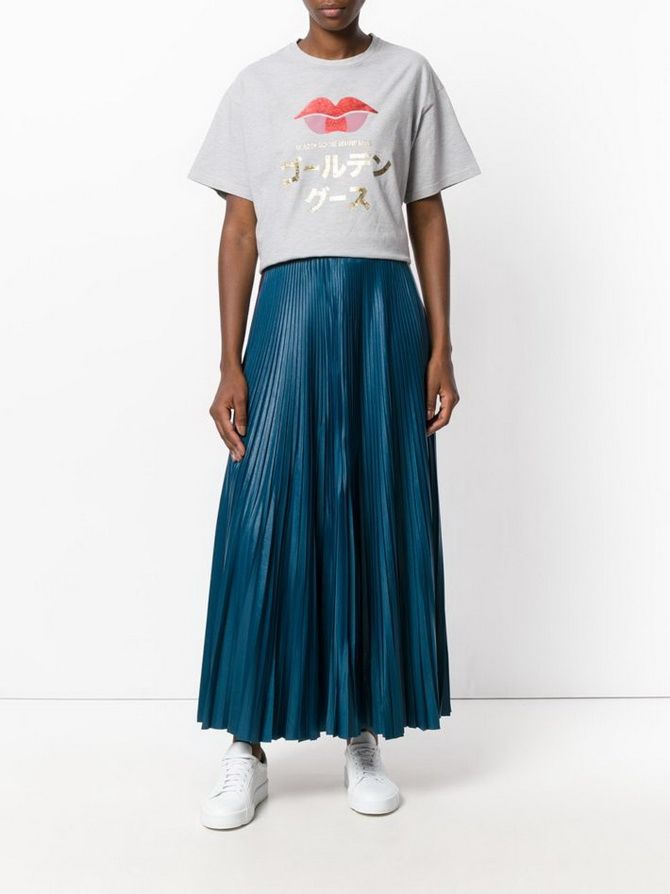 Stylish denim
You won't go without denim in the summer and spring of 2021. Besides fashionable jeans, you'll find feminine skirts from this sensible fabric. What denim skirts are fashionable in 2021, you'd ask? Completely different: short, long, midi, wrap and flounce skirts – choose options to wear with sneakers and heels. Don't forget that denim monochrome with shirts and denim jackets are also relevant this spring.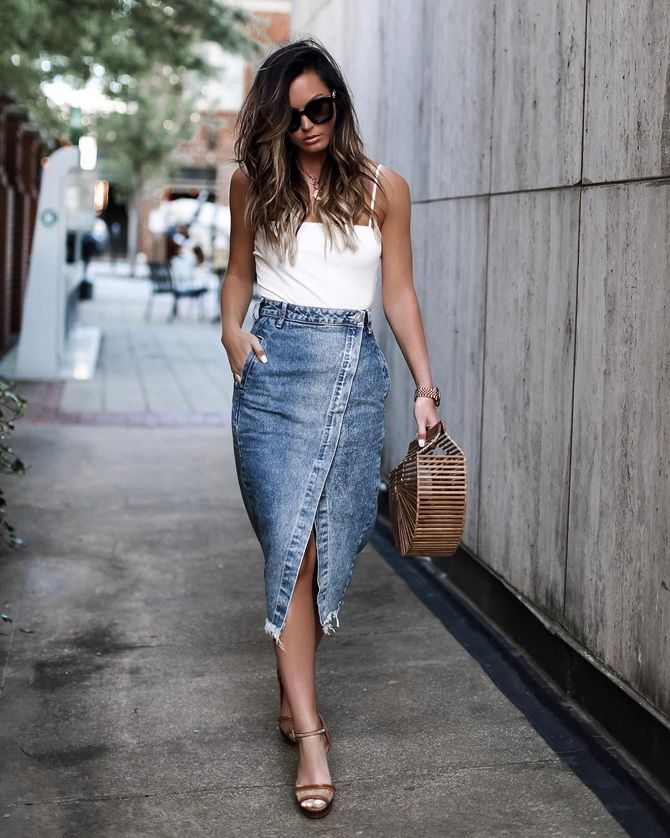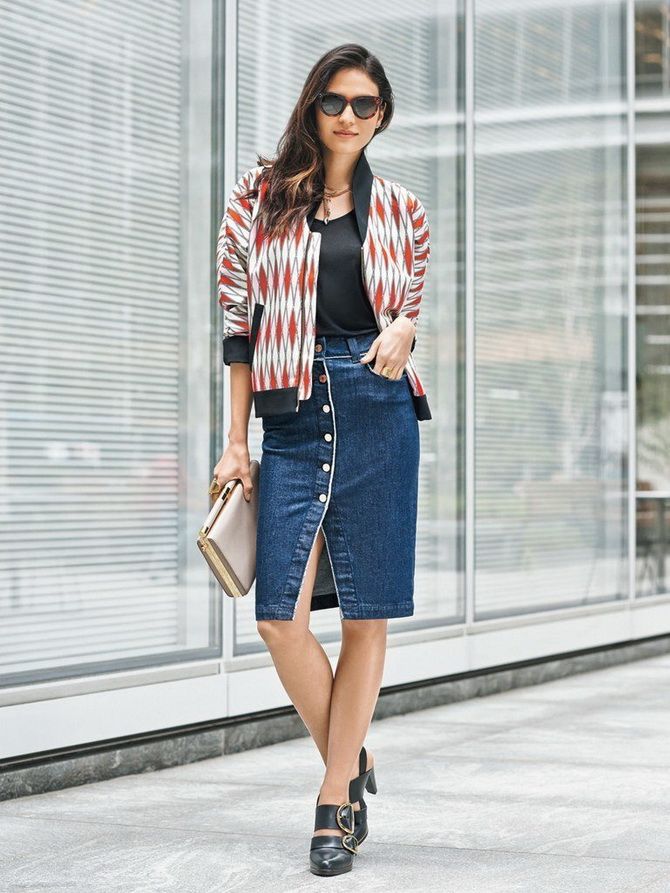 Floor length skirts
Maxi length leaves a lot of space for imagination. Summer 2021 long skirts are suitable for both slender and overweight girls. Choose fashionable shoes and you'll be on the high horse!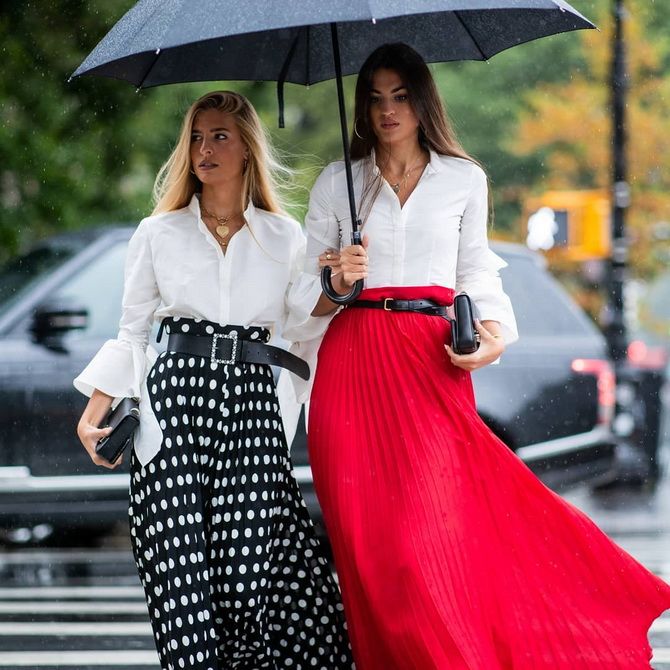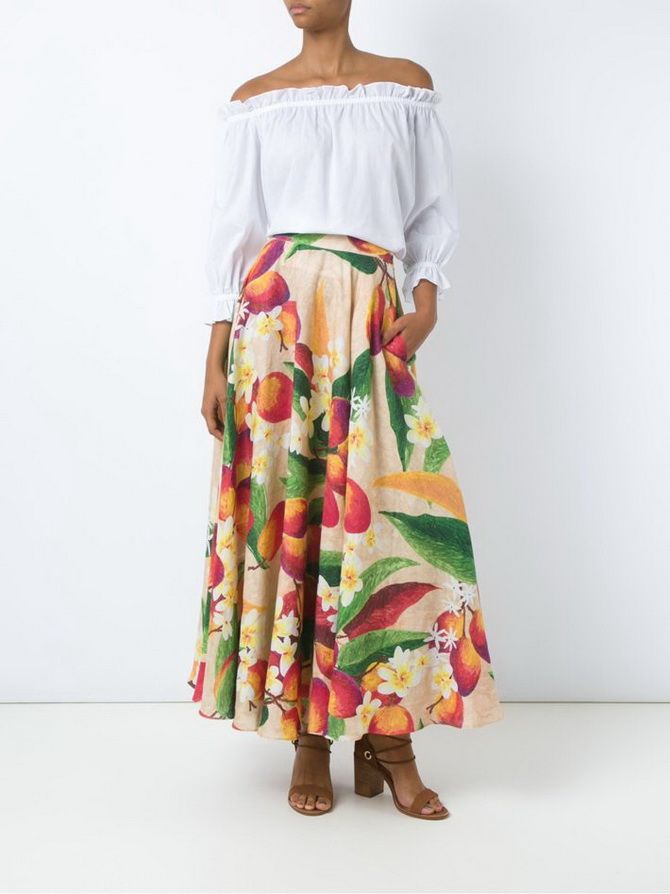 The floor length skirt perfectly harmonizes with white and black shirts, as well as light lace tops. Bright neon and vent skirts are the novelty of this season.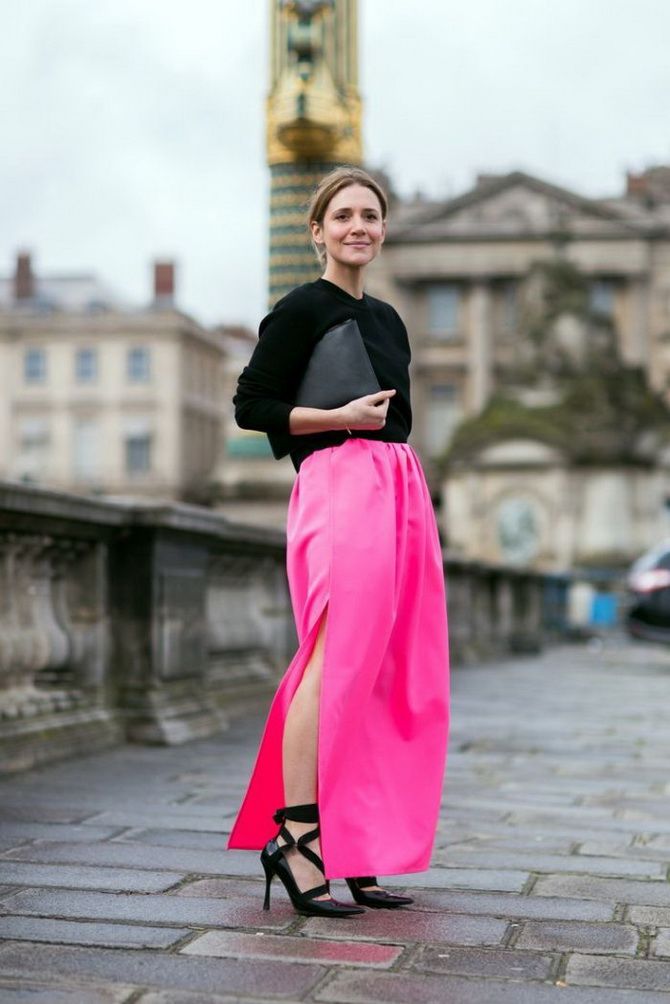 Decorated skirts
Rouche, flounces and lace became the hit of the spring-summer 2021 season. Skirts with veiling, flared styles with ruffles, layering and asymmetry are the main trends when choosing an elegant outfit.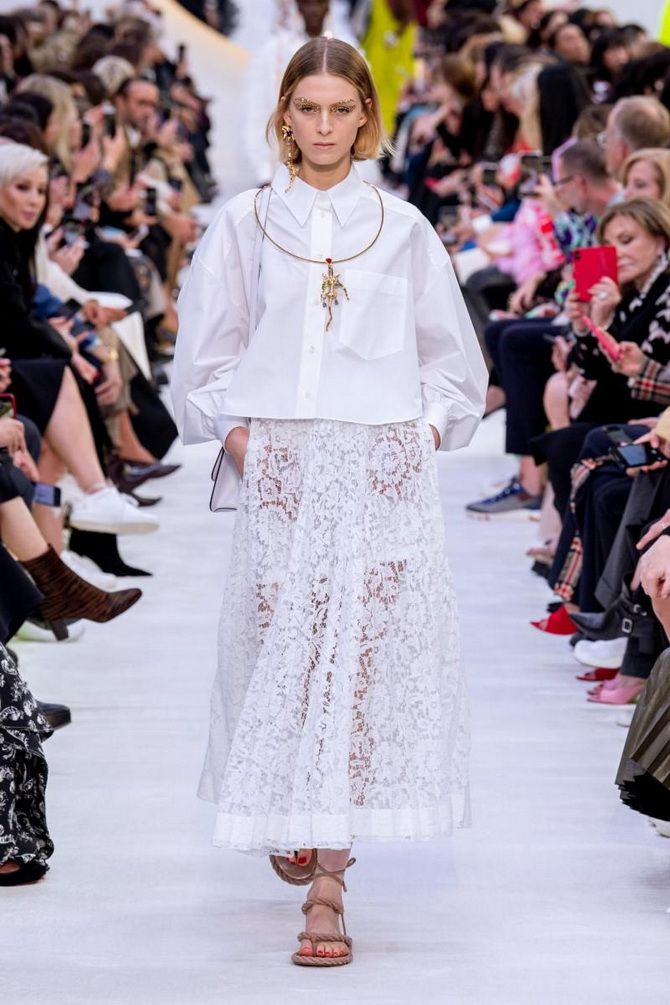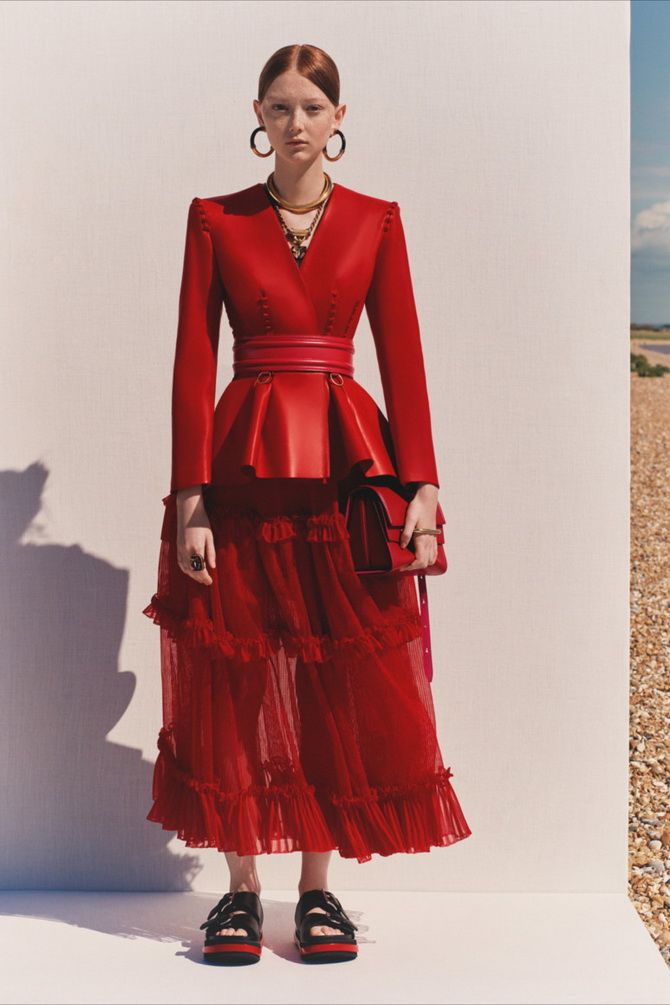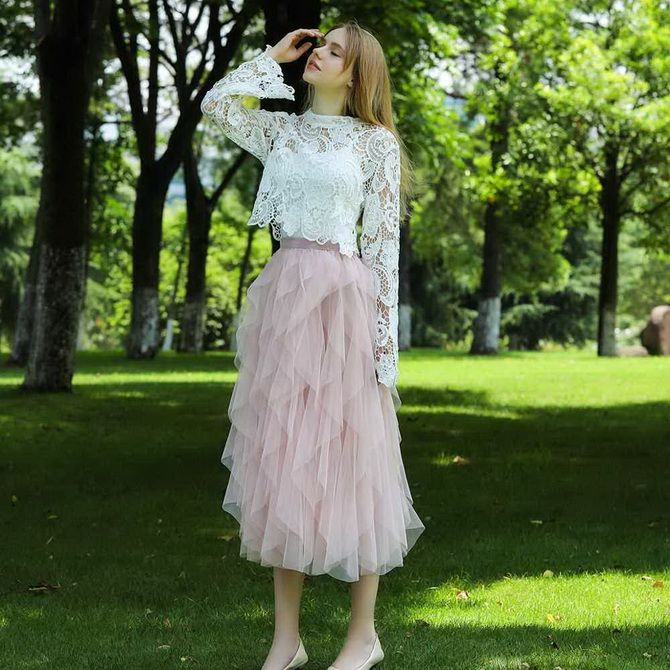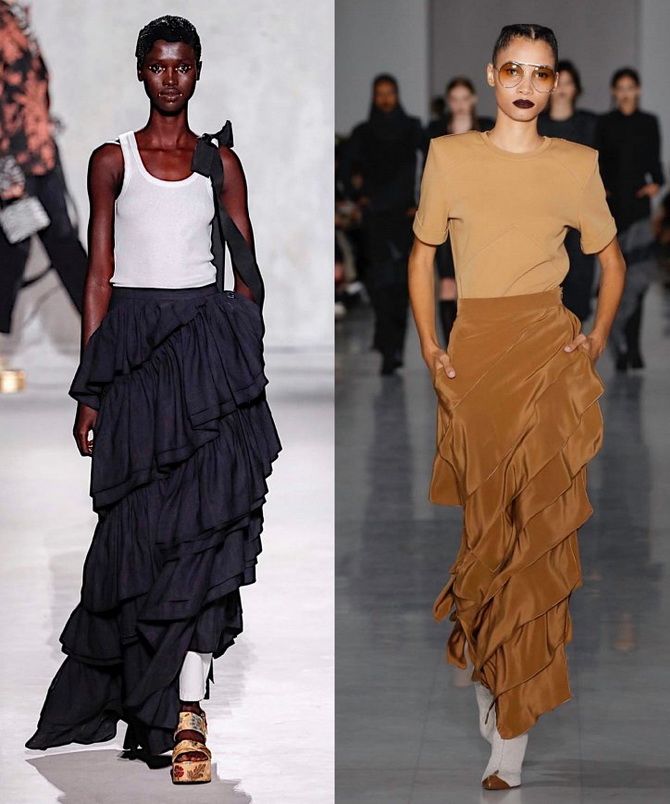 Light silk skirts made of shiny fabric, as well as asymmetric cut models are among novelties for women.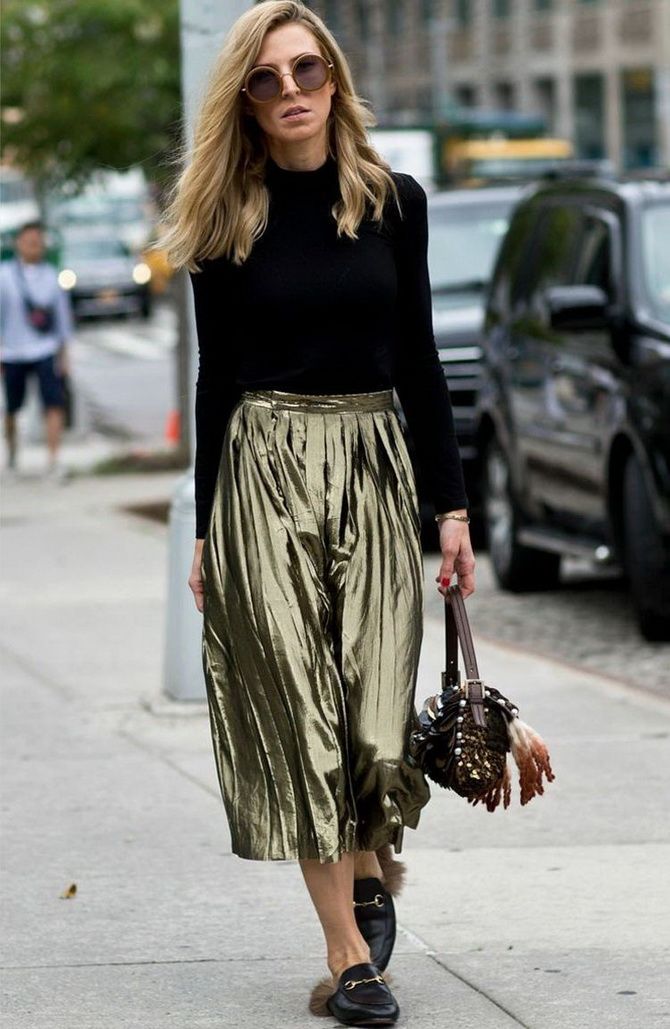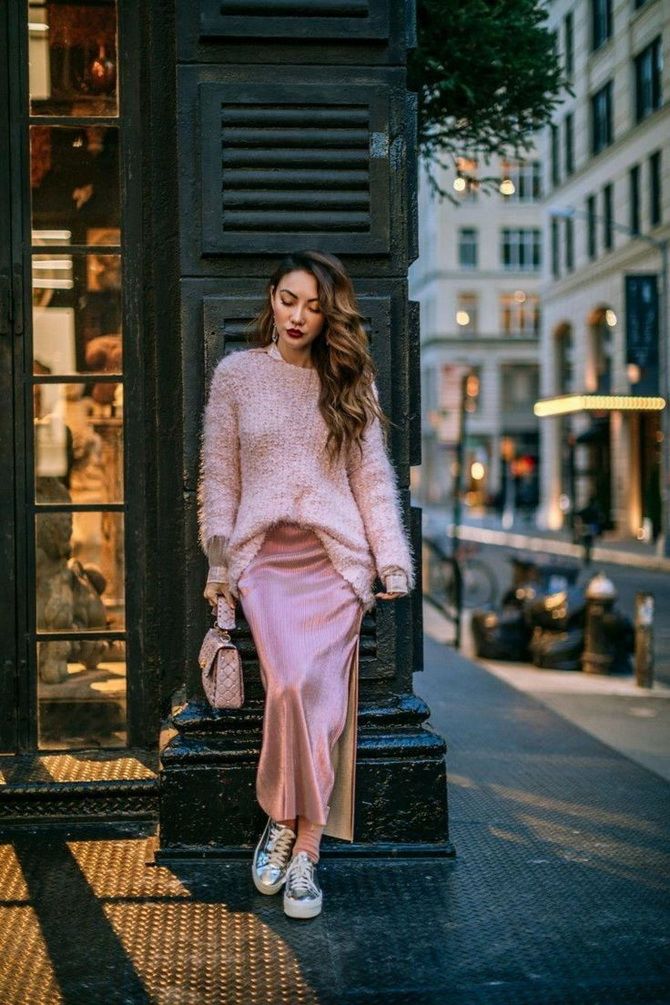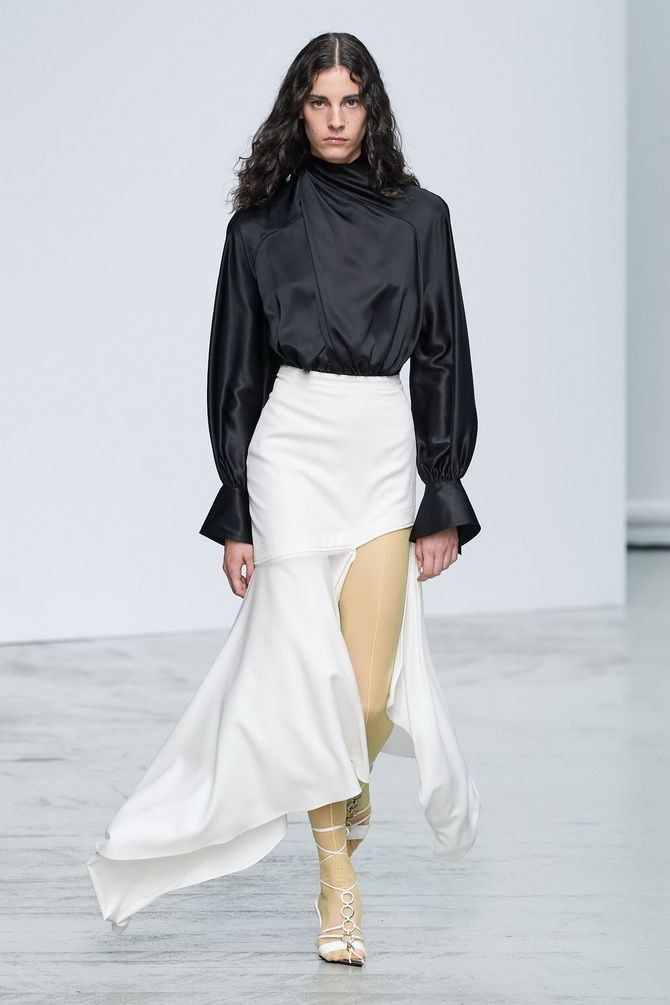 Pencil skirt
The classic pencil style is suitable for casual outfits and for the office. In 2021, couturiers diversified these skirts with vents, buttons and pockets. We suppose all fashionistas have long been aware that the pencil skirt goes well with sneakers and shirts!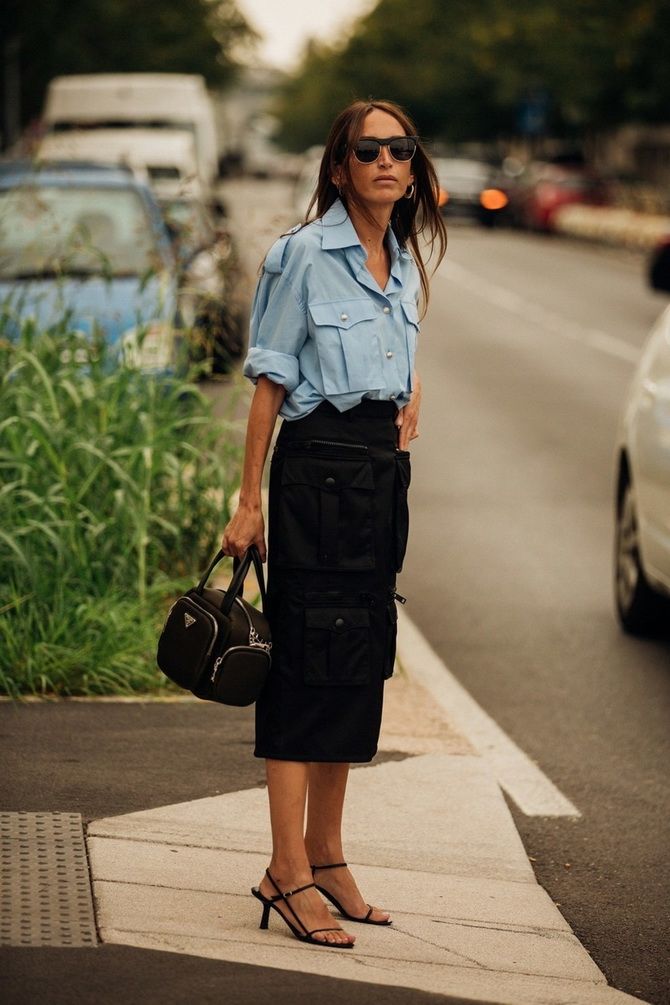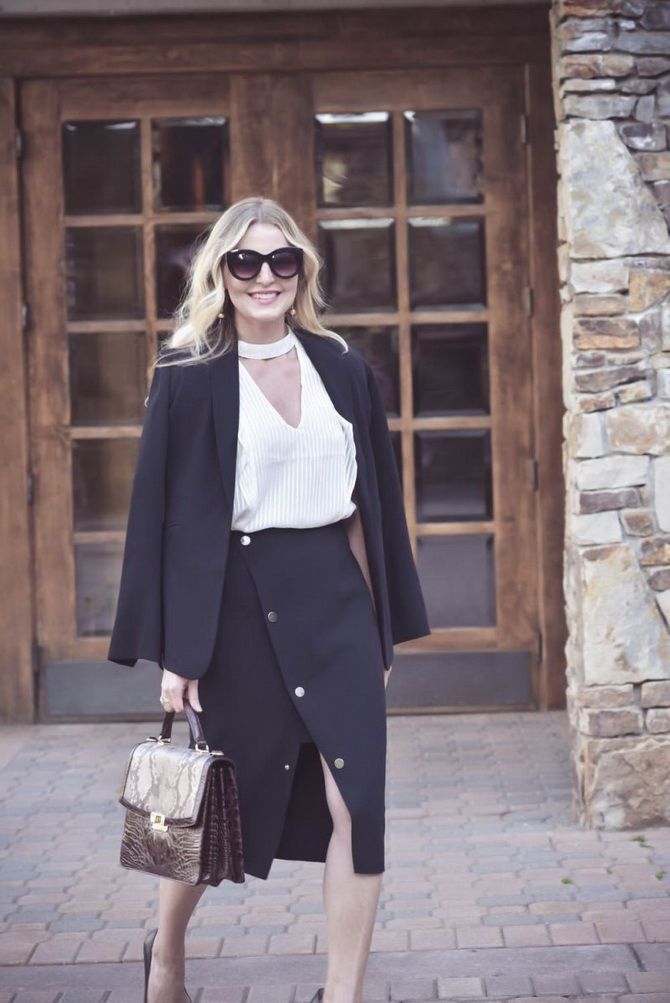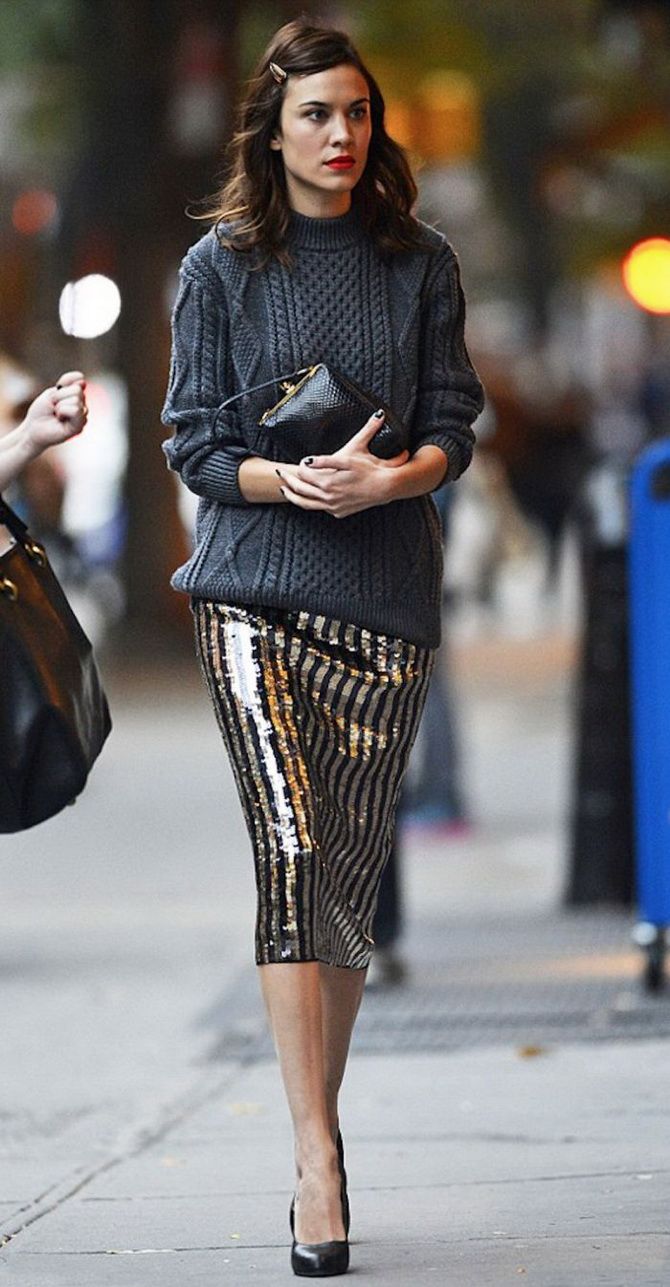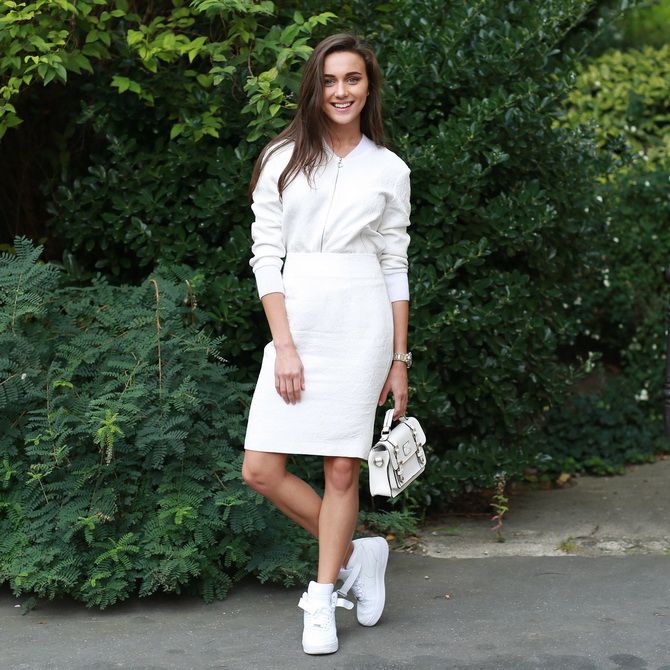 Print and trendy colors
Trendy colors of 2021 are red, yellow, orange, green, lavender and blue. When choosing a spring or summer skirt, give preference to bright colors or pay attention to a fashionable print. Small flowers, animal prints, tropical themes and a check are on trend..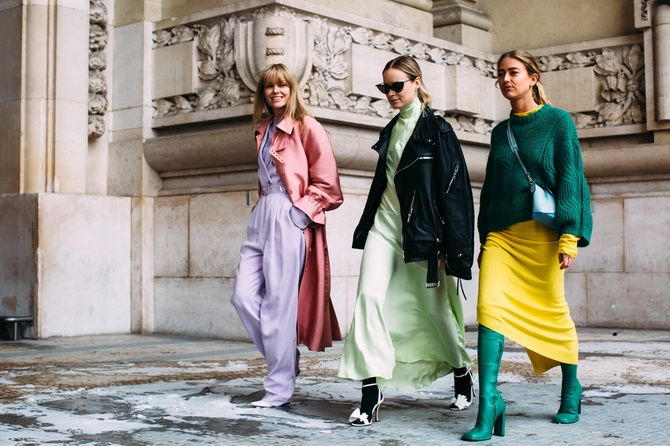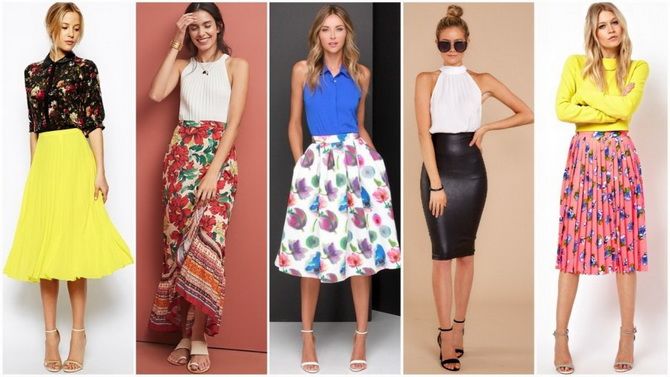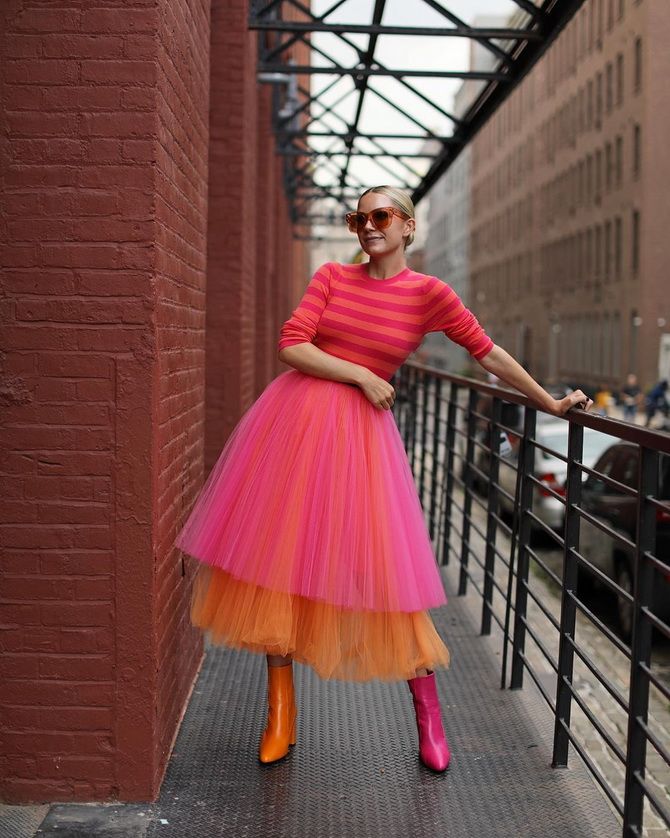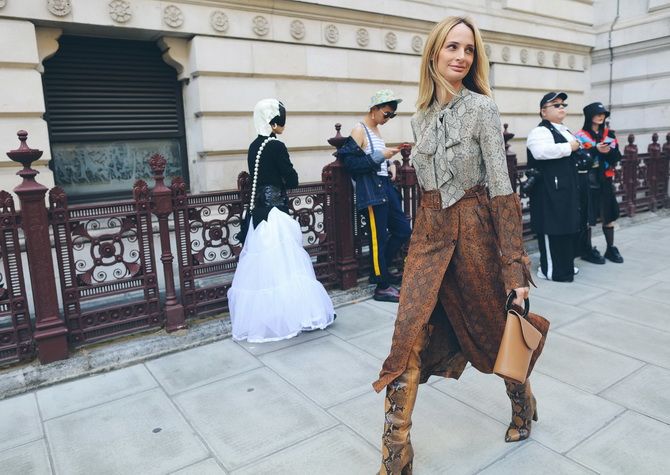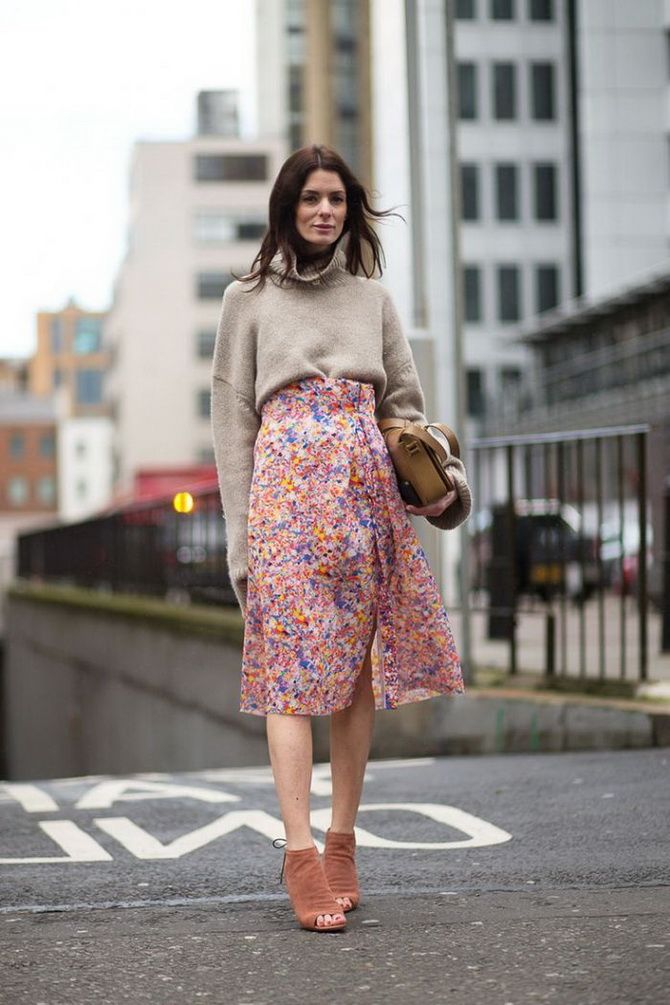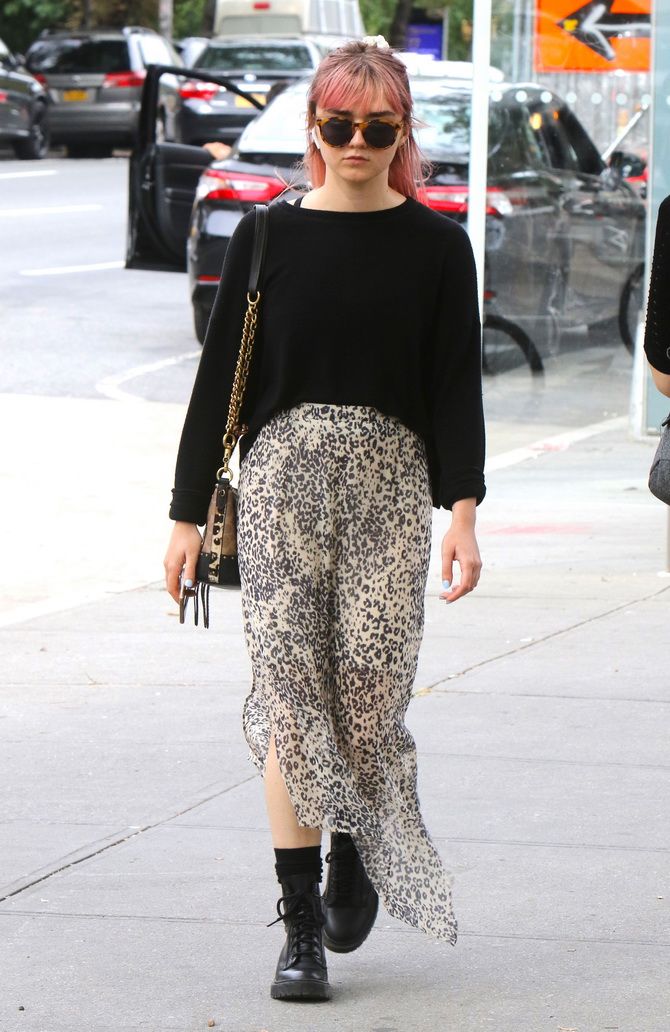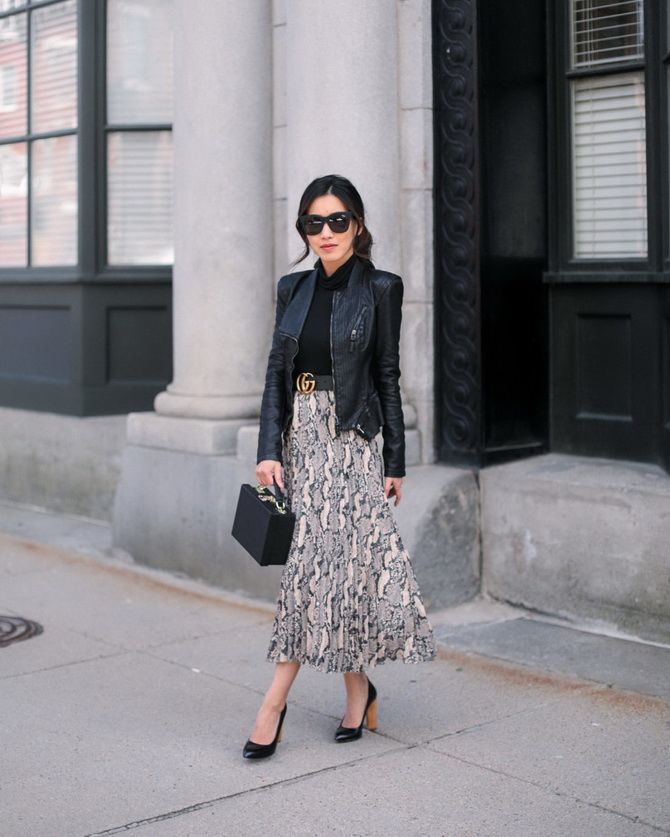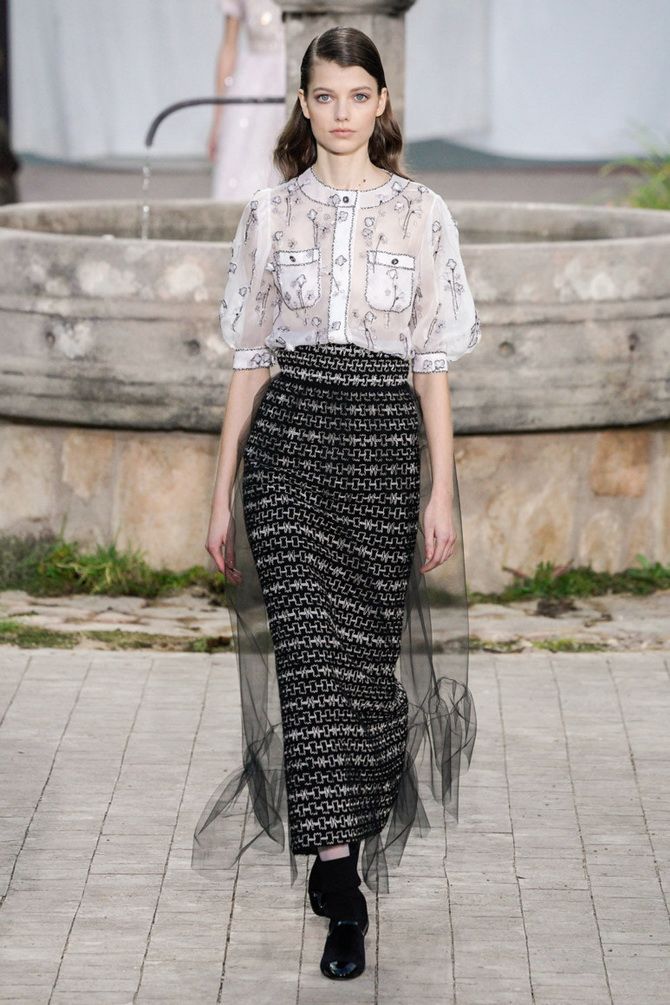 Voluminous skirts
Volume and attention to detail have become trends in the 2021 spring season. Therefore, it is not surprising that multilayer skirts withveiling, netting, underskirts and draperies are so popular.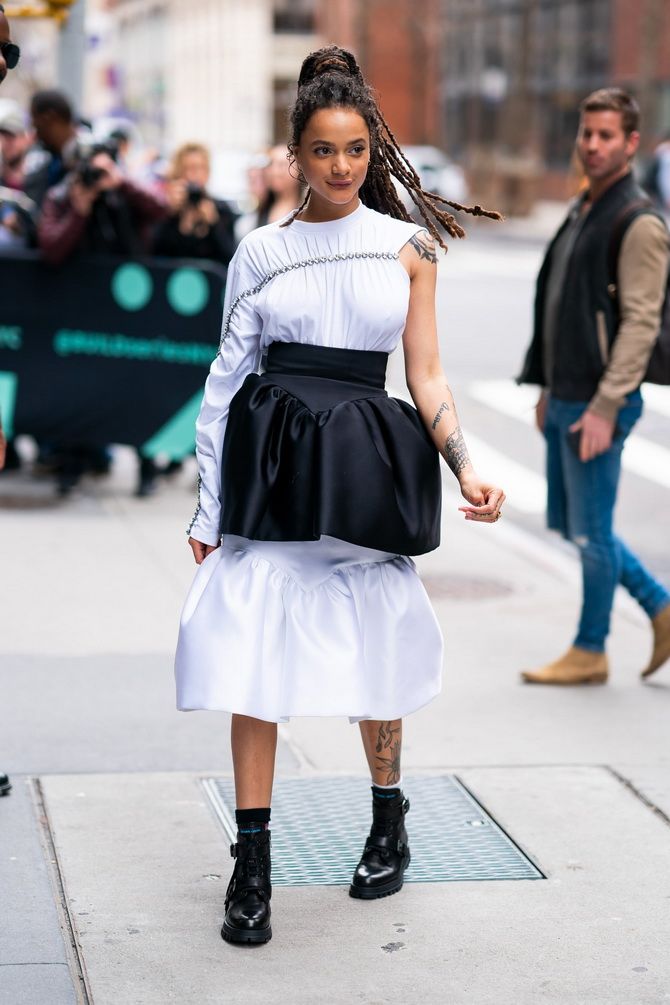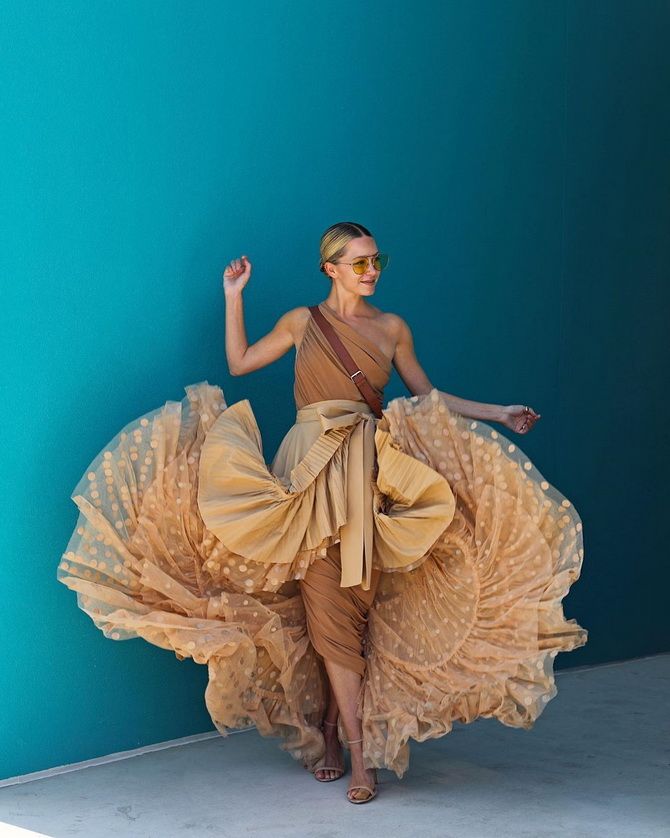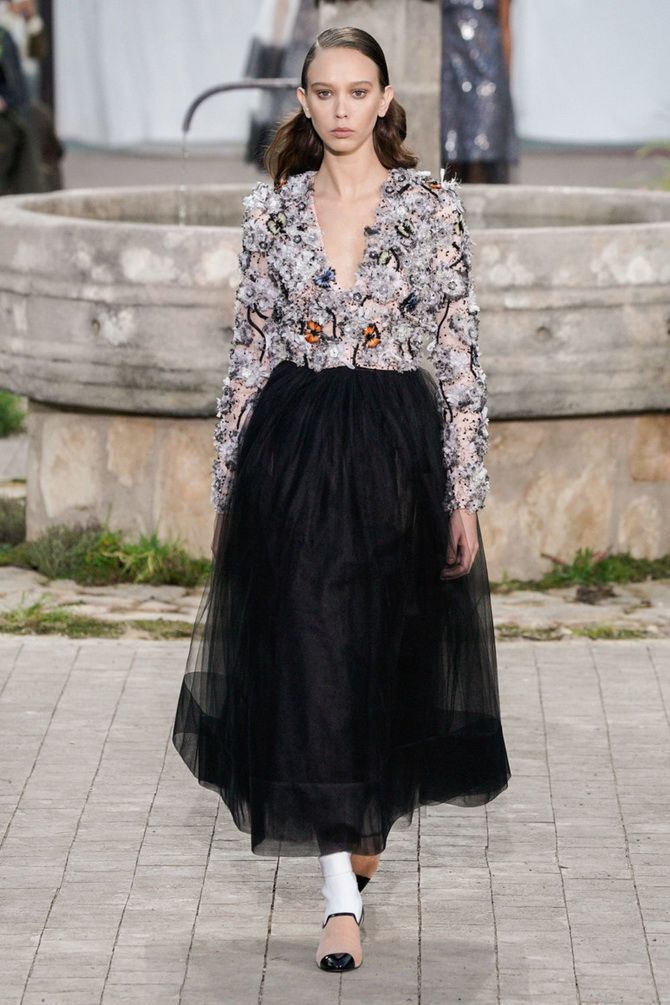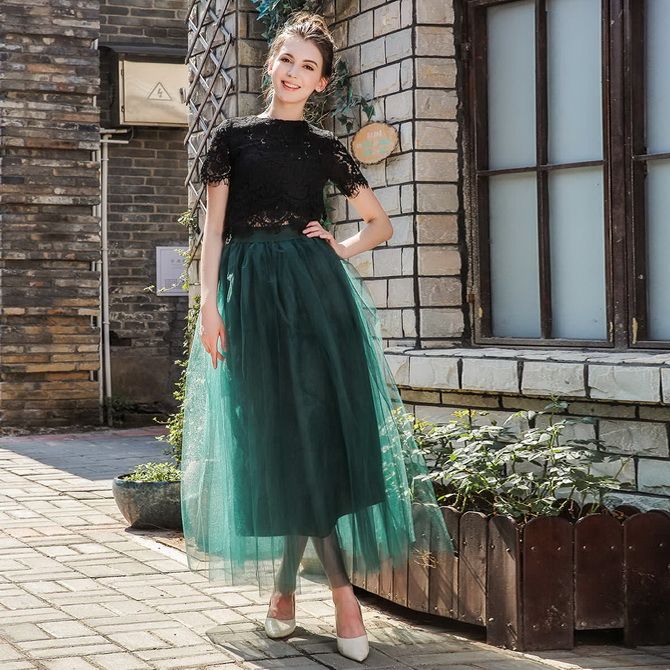 Any length of the bouffant skirts (from mini to maxi) is popular this season.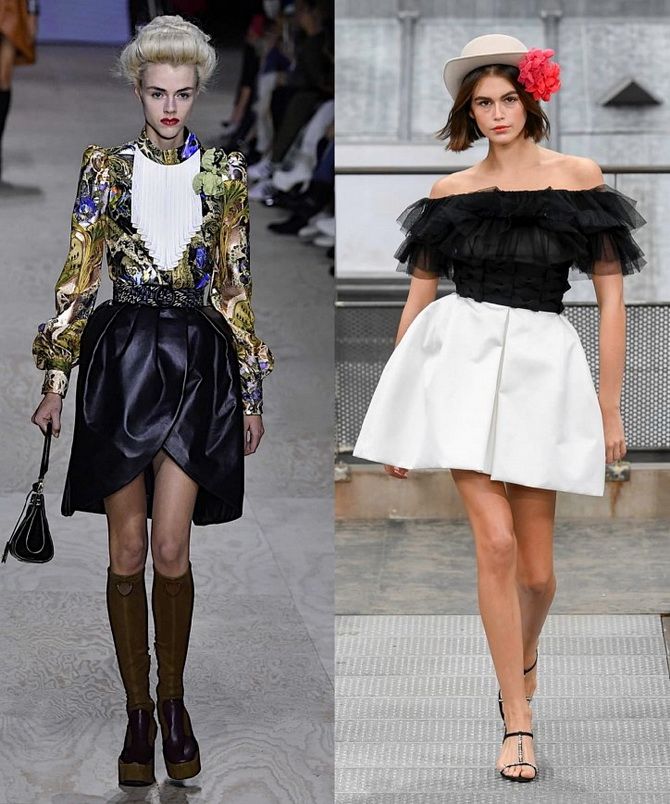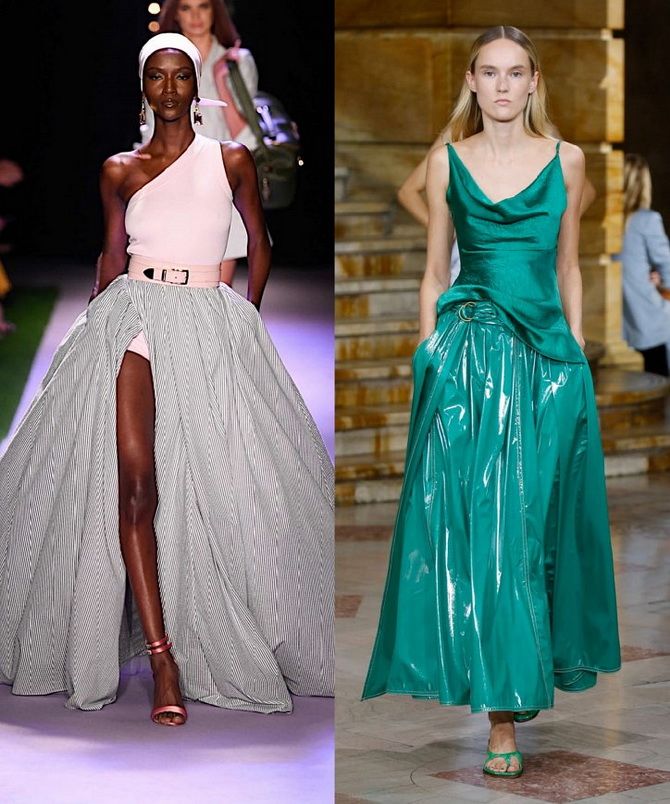 Similar articles / You may like this