The beach dress is nothing new, but it is a classic piece to wear in a beach bag. Feminine and sexy attire is an indispensable thing in the summer season. It is comfortable in hot weather, and the fabrics from which they are made dry quickly. The beach dress is available in a variety of styles and models, allowing you to find the perfect option for your taste. We at Joy-pup have collected the most popular types of beach dresses and ideas on how to use them.
Short beach dress
Beach mini dress is one of the most popular and bold options. The short model is very functional and covers the hip area, suitable for people with different heights and physiques. For stylish bows, choose a sheer dress with machine embroidery and ⅞ sleeves. Featuring short sleeves and a deep V neckline, it elongates the figure.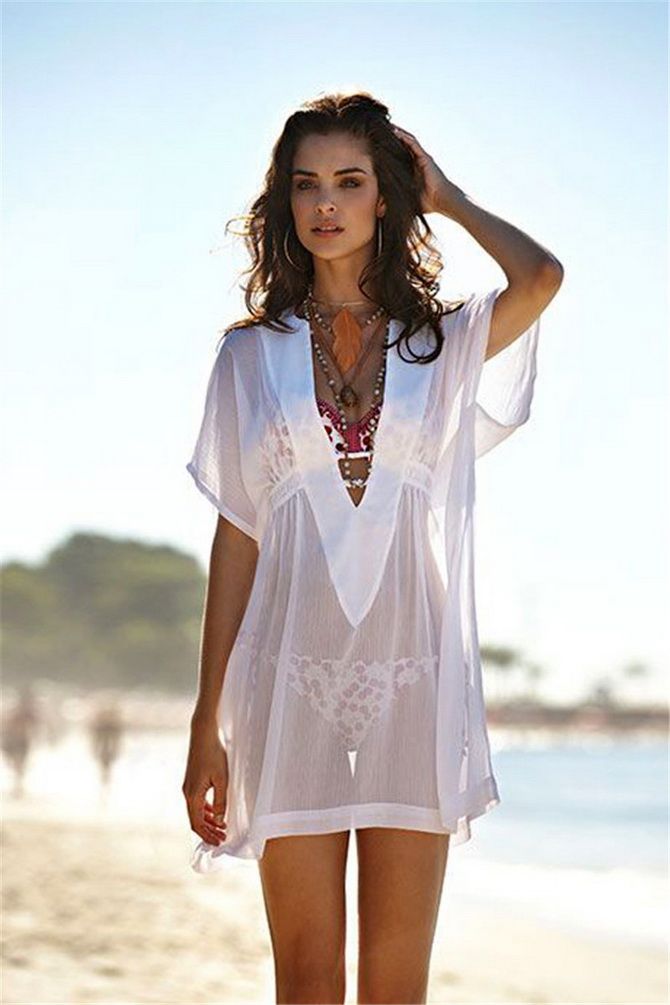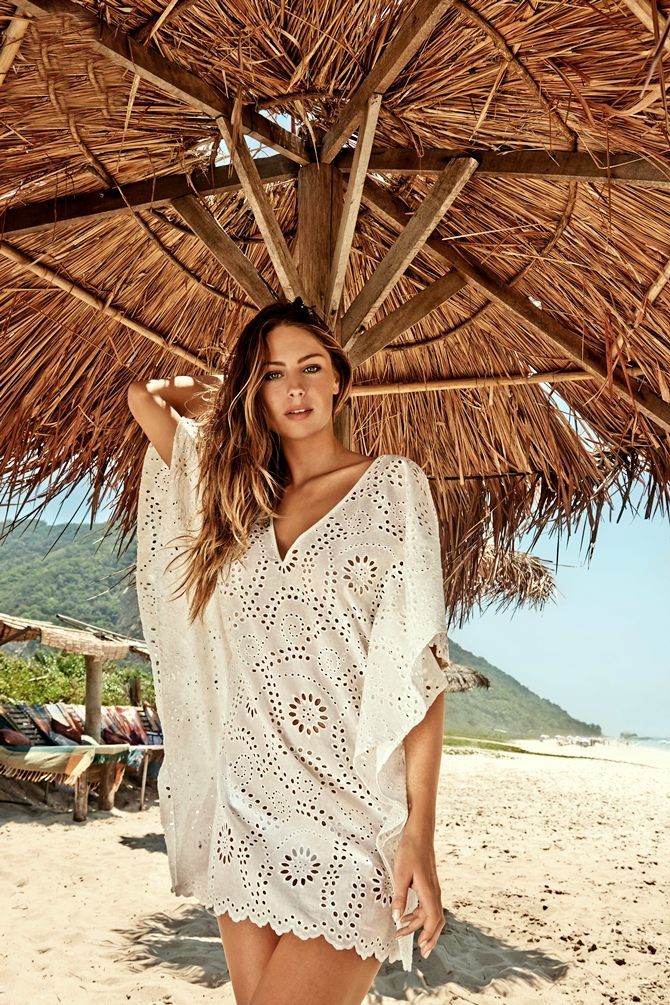 Beach maxi dress
For those who want to look elegant on the beach, it is worth betting on long ankle-length models. To emphasize the figure with a maxi dress, short and full women should bet on lengthening details, such as a neckline or a slit.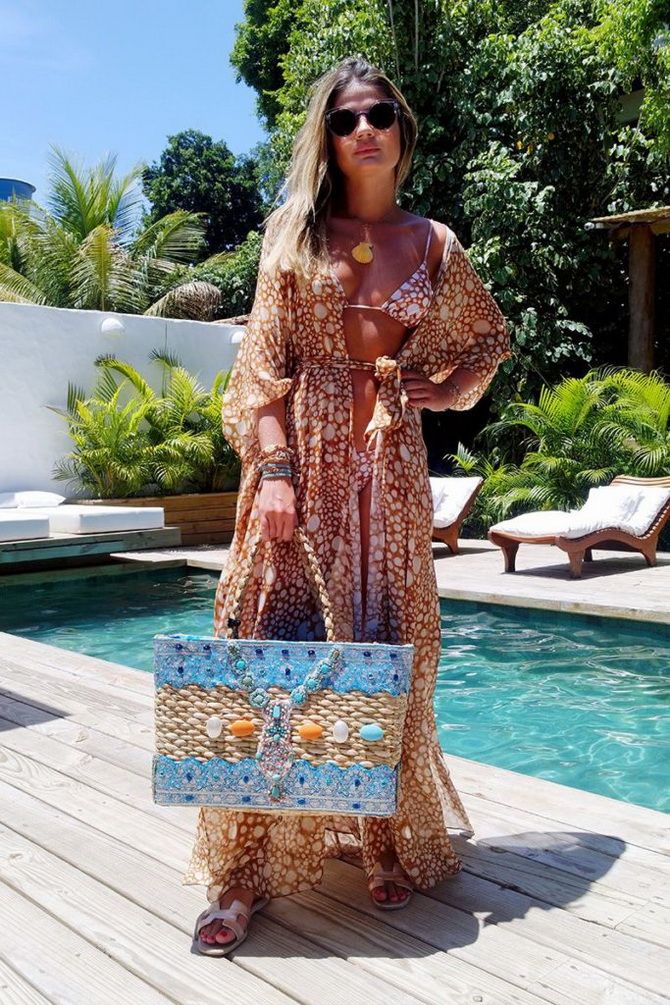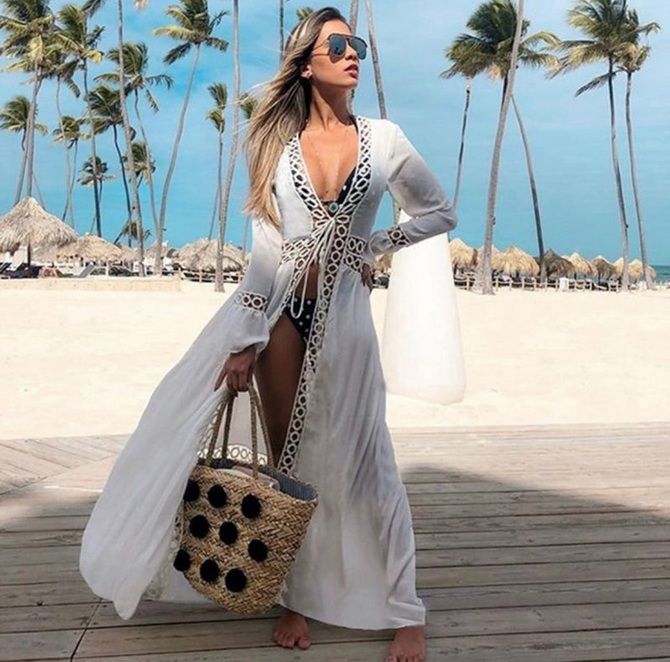 Cape
A cape allows you to hide from the sun, but at the same time leaves your swimsuit in full view. The open model can be either short or long and creates a vertical line that elongates the body. The beach cape is suitable for women with a pear shape.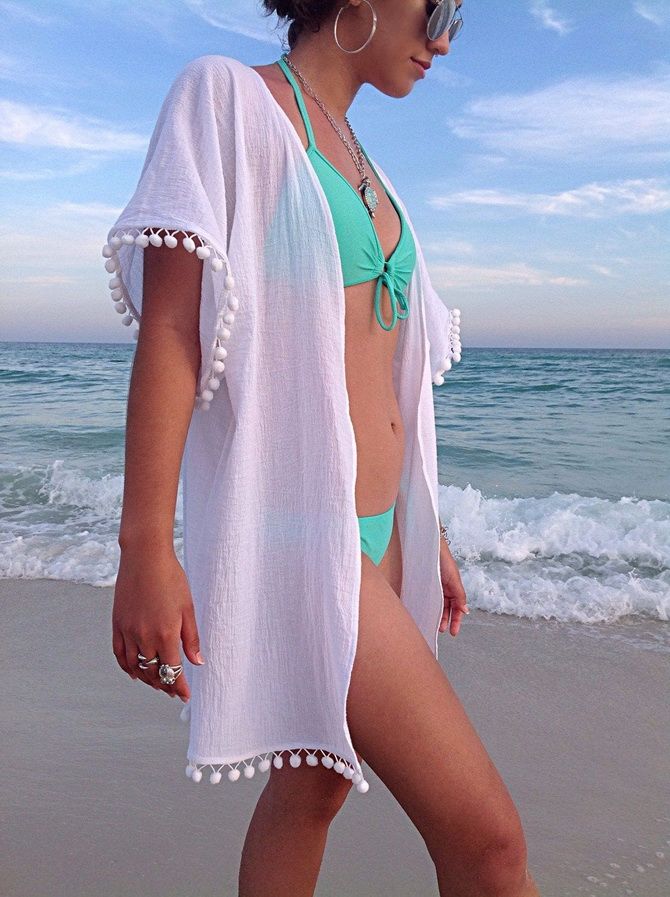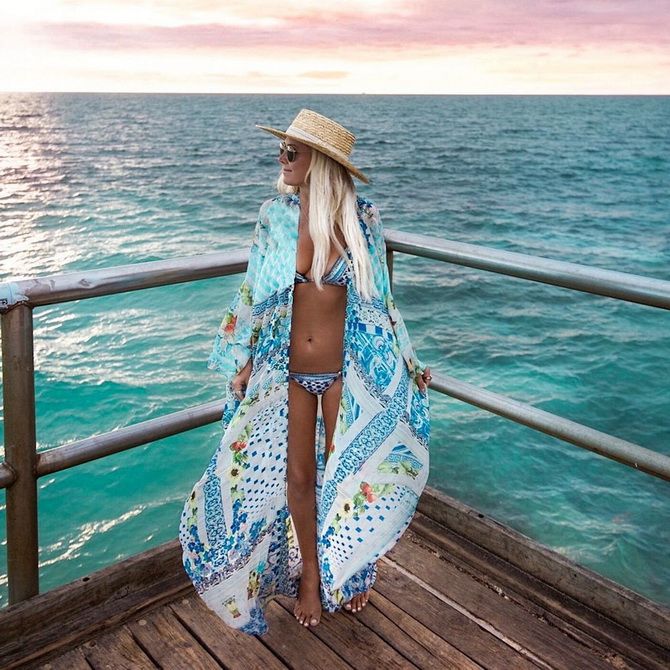 Lace dresses for the beach
In the list of dresses for a beach outing, lace models are one of the options. The lace gives a touch of transparency and shows off your swimwear.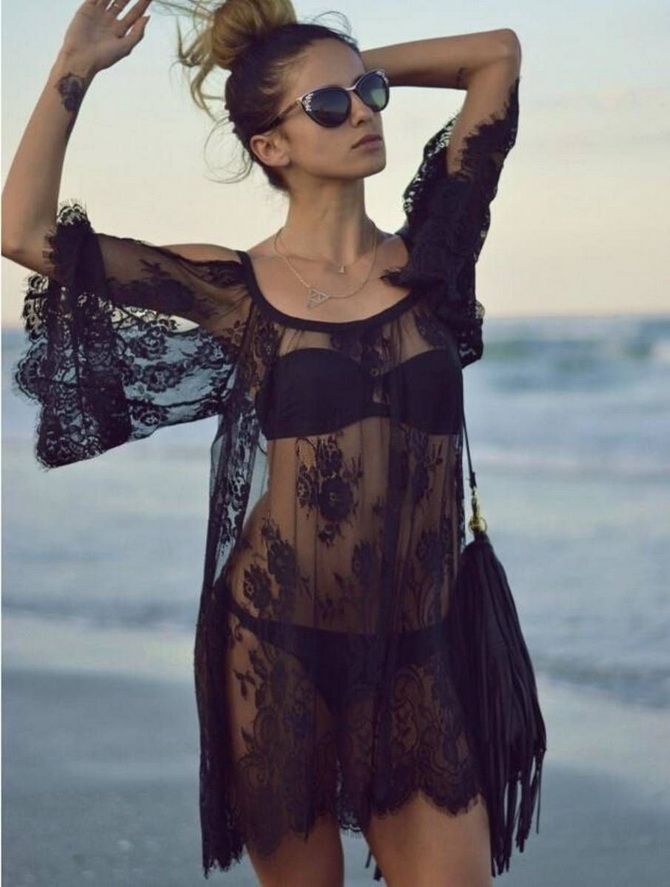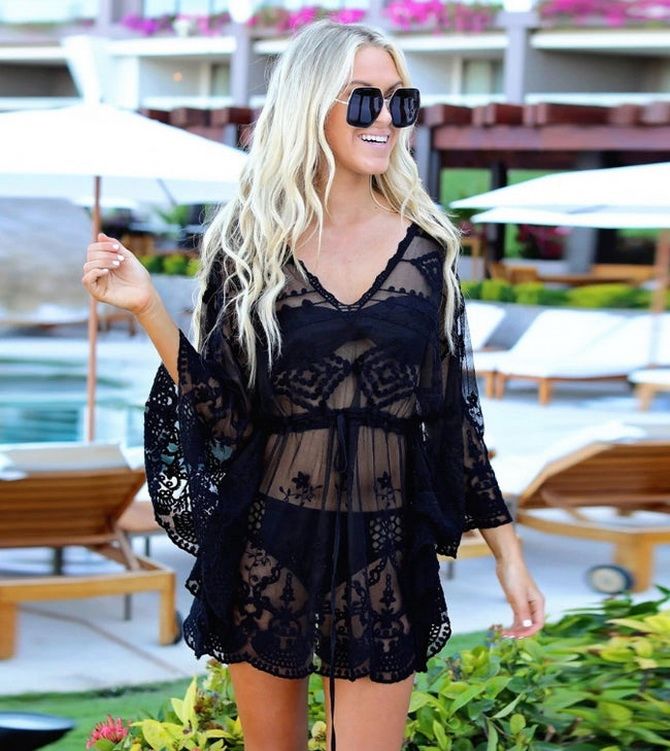 Knitted beach dresses
Among the many styles of beachwear, one option is the crochet dress. The model is a unique handmade item, so finding a similar dress on the beach is reduced to zero.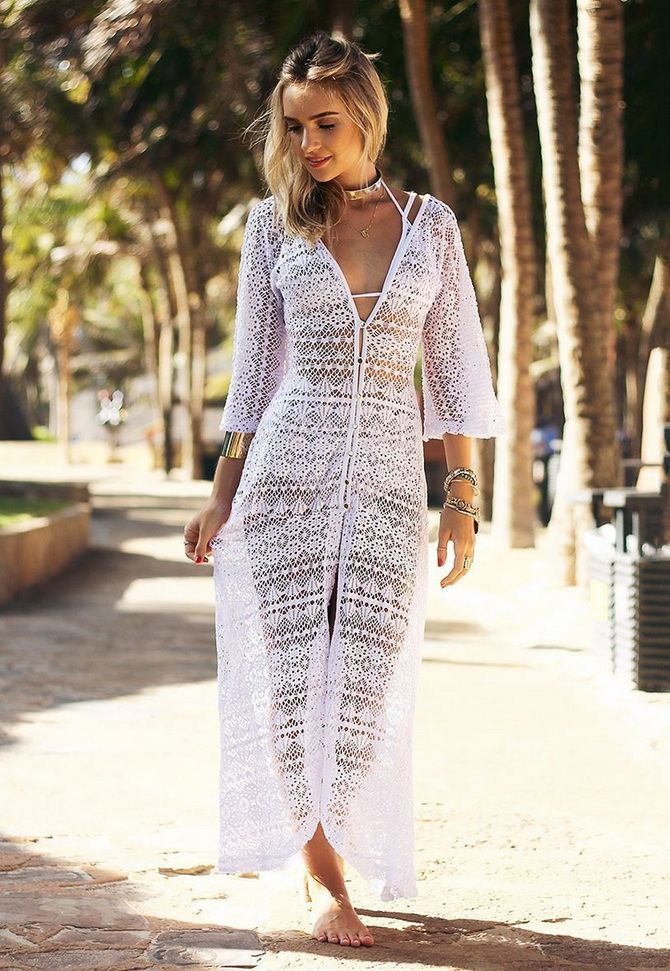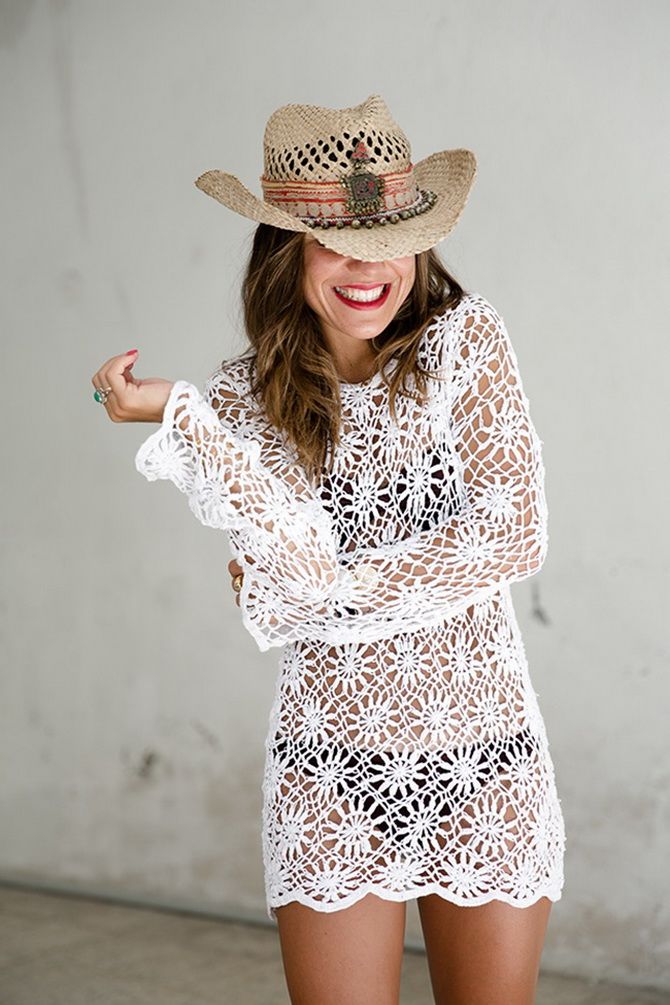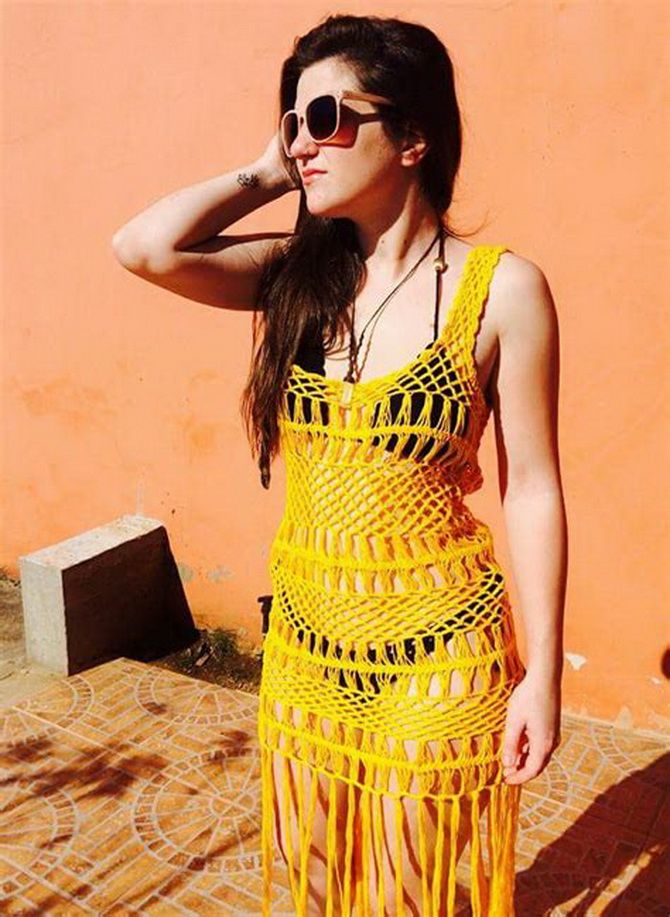 With long sleeve
Since the beach look leaves the body more open, a great way to balance this is with a long sleeve beach dress. Long sleeves can be used on both mini dresses and maxi dresses, and in both cases they make the product more elegant.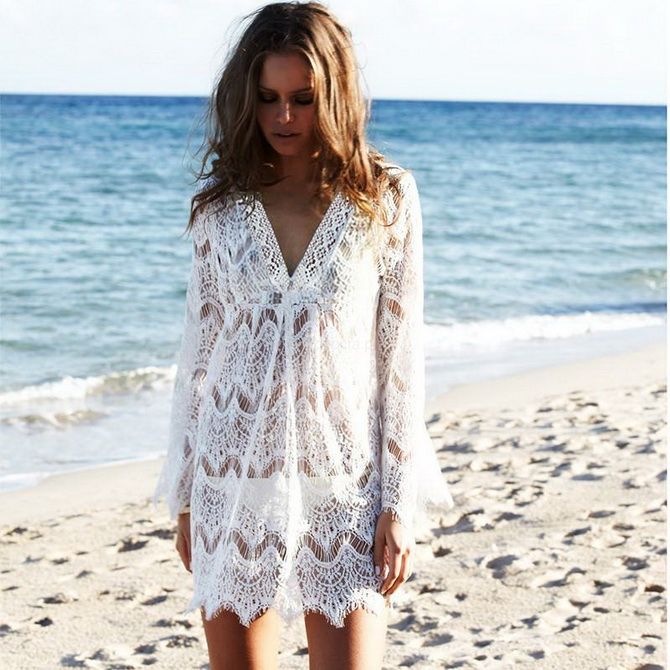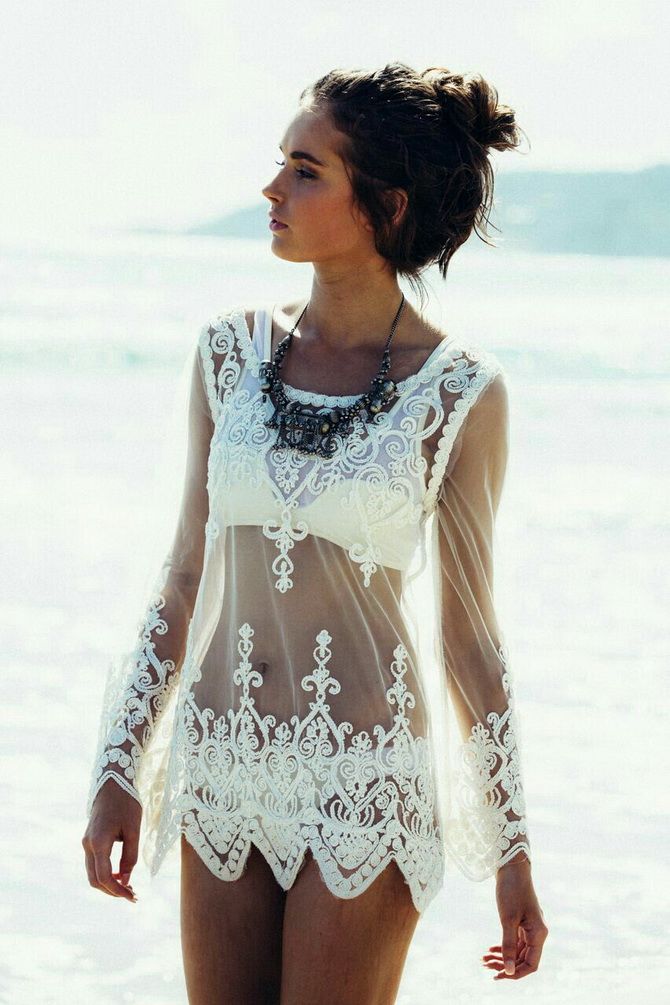 Beach dress for plus-size women
The fear of oversized beach dresses and visually exaggerating proportions is common among plump women, but it is a barrier that must be overcome. To make your physique narrower, bet on models with details that create a vertical line. Prints also visually lengthen the silhouette and hide figure flaws. Beach dresses in a cage, polka dots, vertical stripes meet fashion trends even on vacation.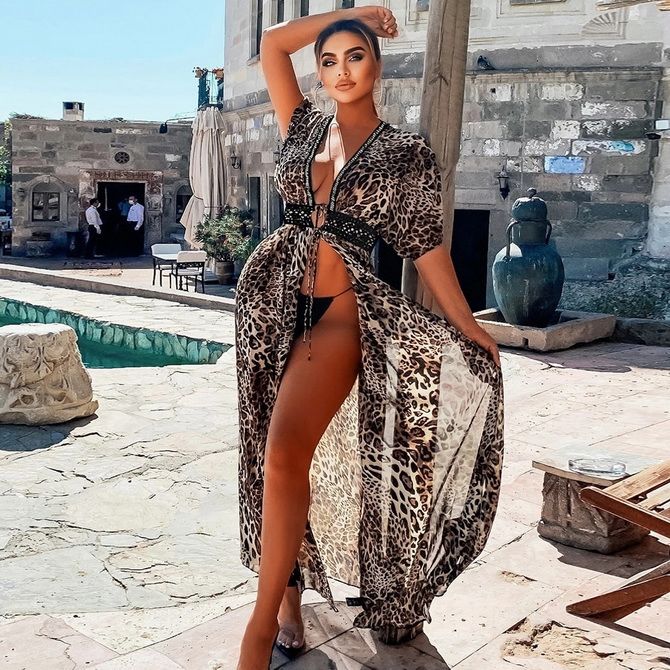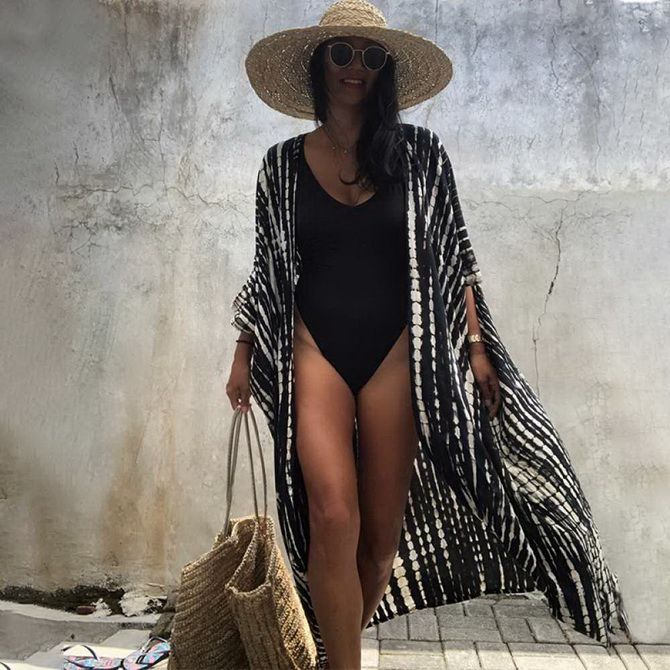 Similar articles / You may like this