A colorful handbag is an easy way to add some joy to your look. Yellow remains a popular accent color because it is associated with laughter, happiness, optimism, and good cheer. On Joy-pup you will learn how to wear a bright yellow handbag.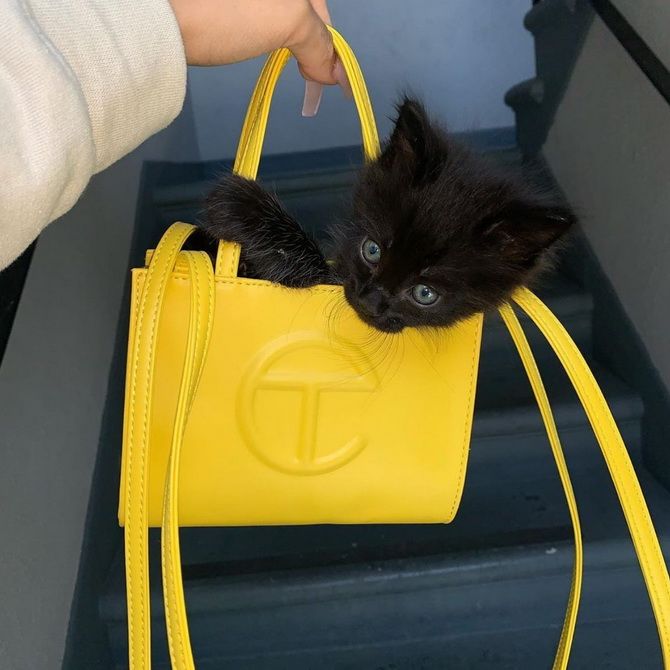 Bright things are the fashion trend of 2022, which is perfect for boosting your mood even in bad weather. Outfits in rich, catchy colors in the fashion industry are called "dopamine clothes." This name is based on the assumption that fashion can be a real mood enhancer, and bright colors stimulate the release of the happy hormone dopamine in the brain.
Colors that look great with yellow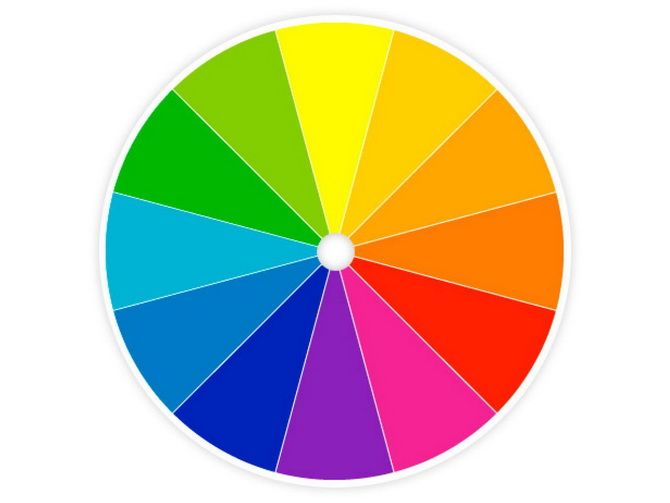 Yellow is much more versatile than you might think. It looks great paired with green and orange (the colors it pairs with on the color wheel), as well as purple, its opposite color. Don't be afraid to pair many shades of yellow with colors outside of the color wheel. Colors with warm undertones like brown and beige also look amazing when paired with this hue. Gray is the perfect complementary color that looks beautiful when paired with yellow.
What to wear with a yellow bag
A bright yellow handbag can really spice up your look. In monochrome black and white outfits, it will become an additional spectacular element.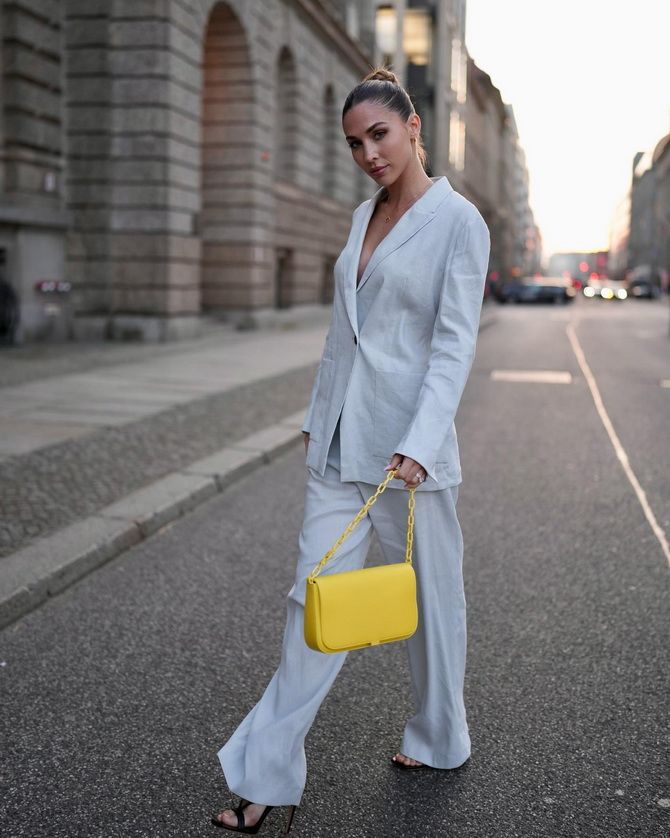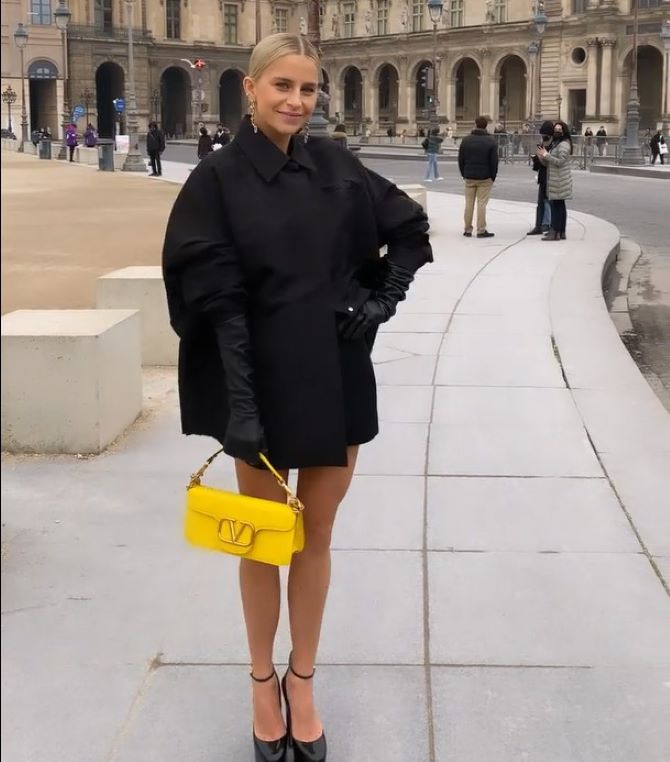 If you want to feel more fashionable in the office, take your cheerful yellow bag and go to work with confidence.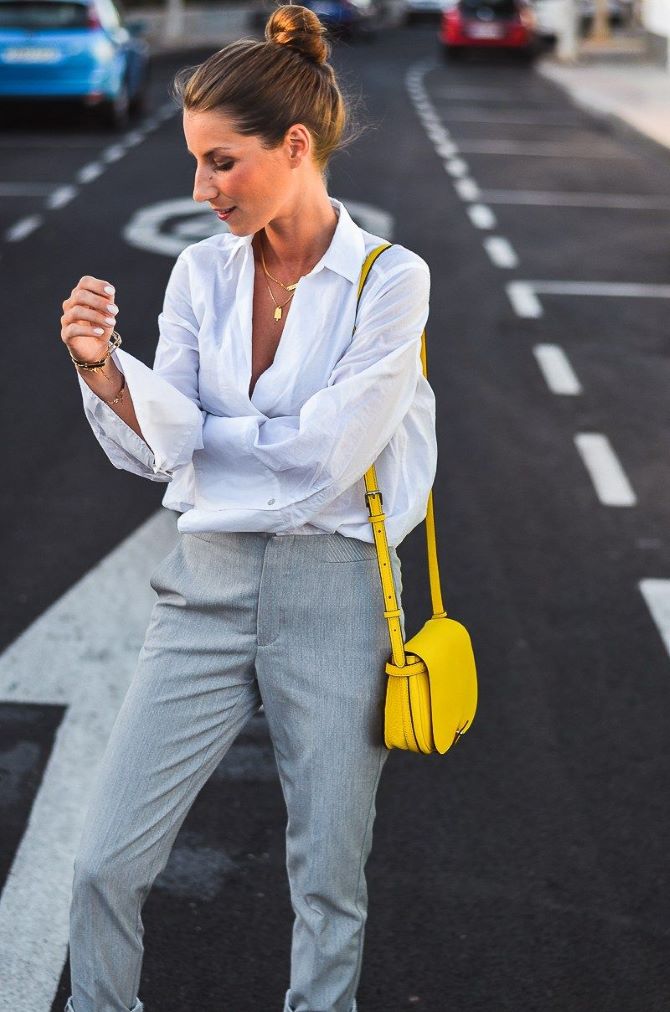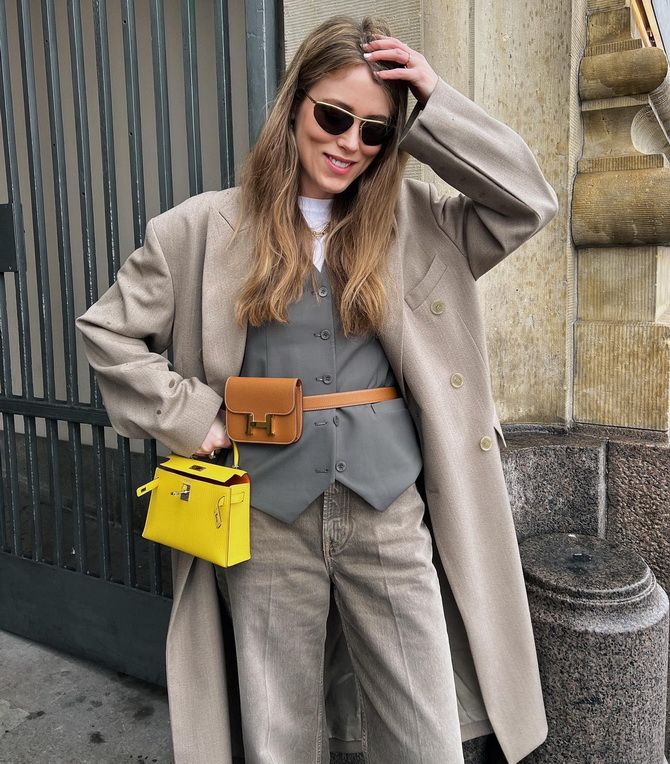 Don't be afraid to pair prints with a yellow handbag. These eye-catching pieces can look fantastic together if paired correctly and worn with confidence.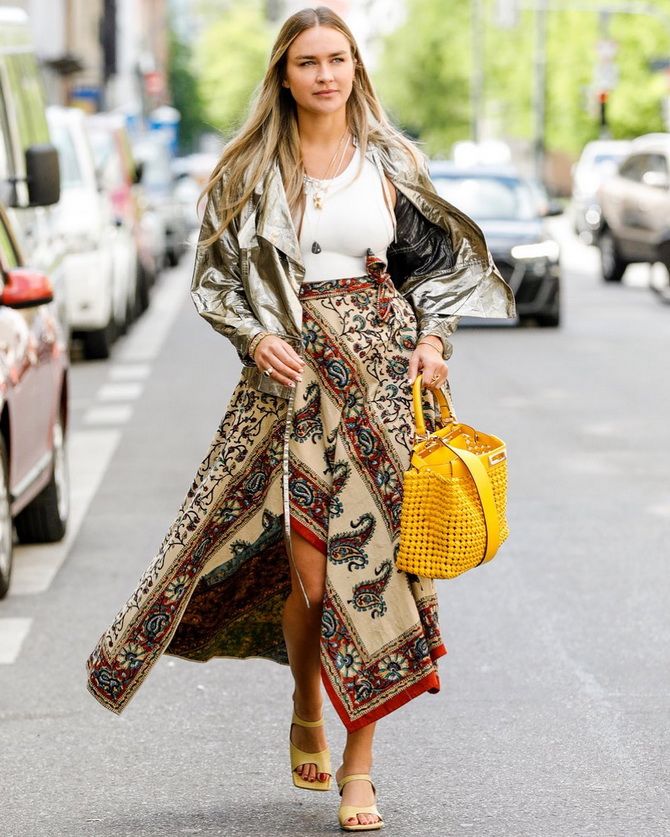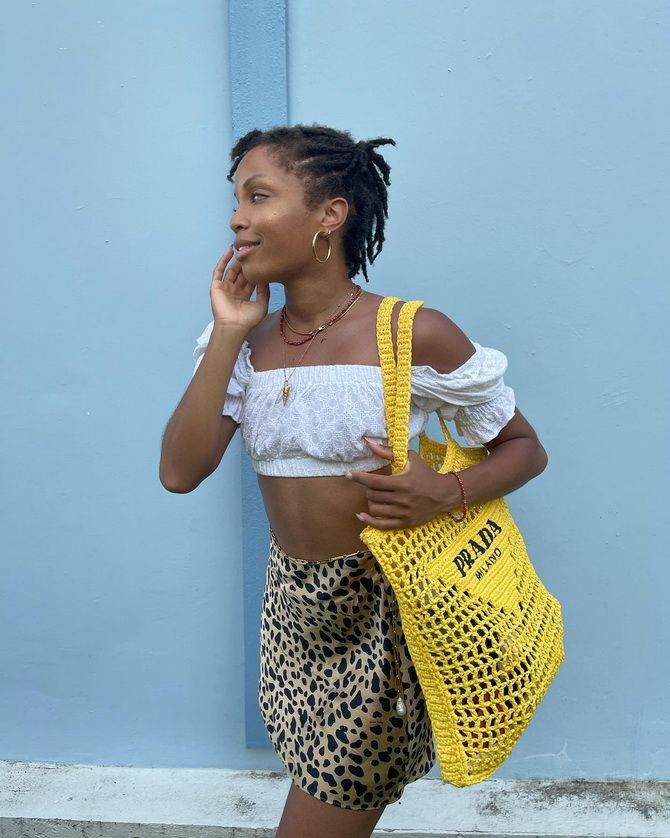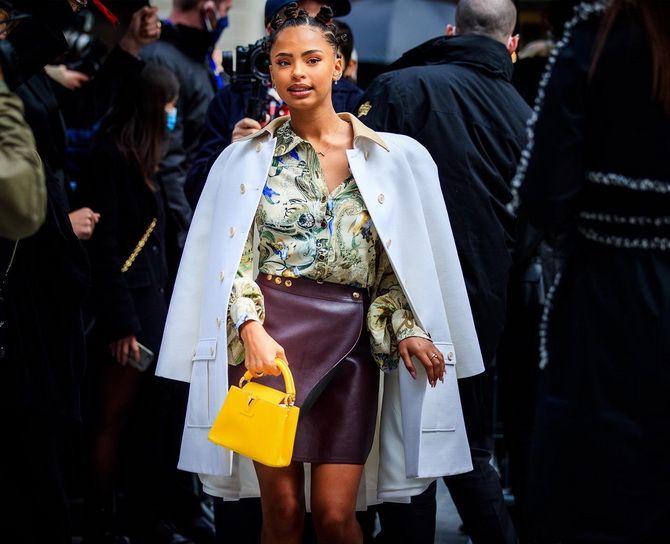 Denim looks great with yellow accessories. This sturdy material pairs well with just about anything, so you can never go wrong when pairing your jeans with a yellow bag.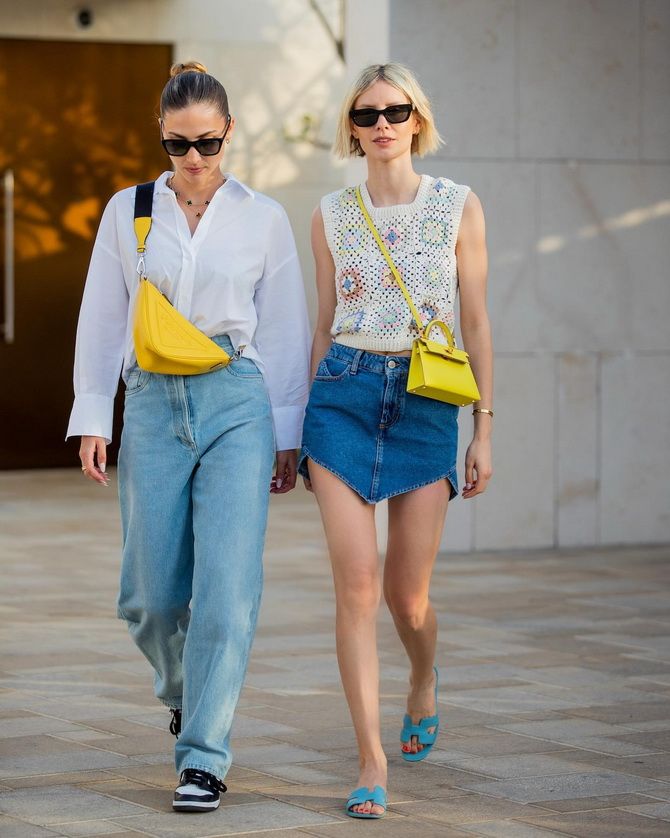 Many girls choose neutral colors for yellow. But this accessory is great for color block looks. A color combo can be one of the best ways to pair a yellow handbag with other bright outfits.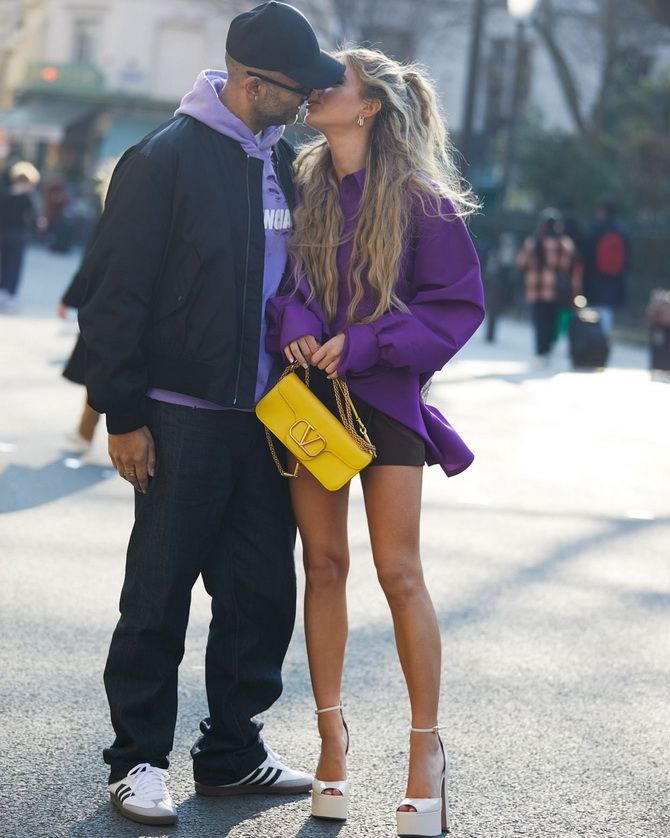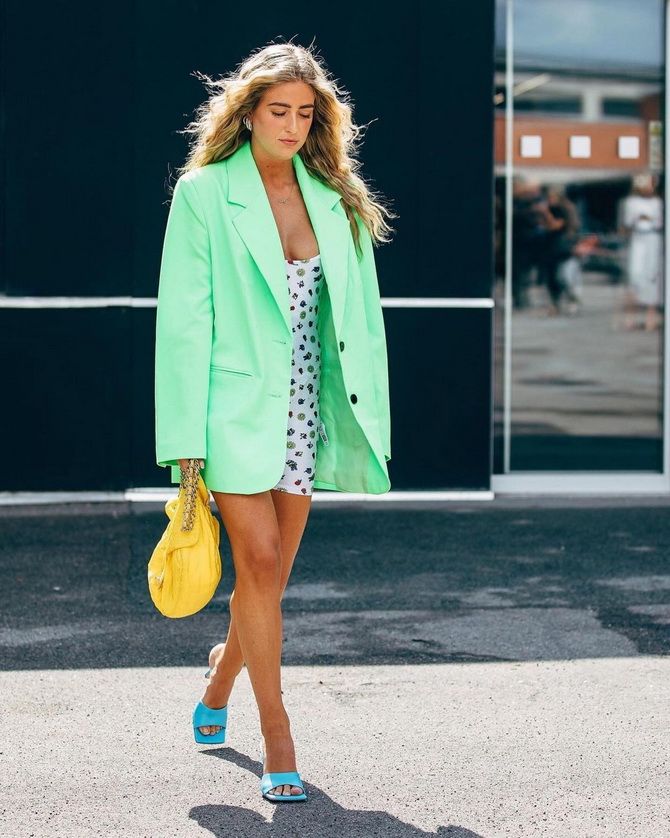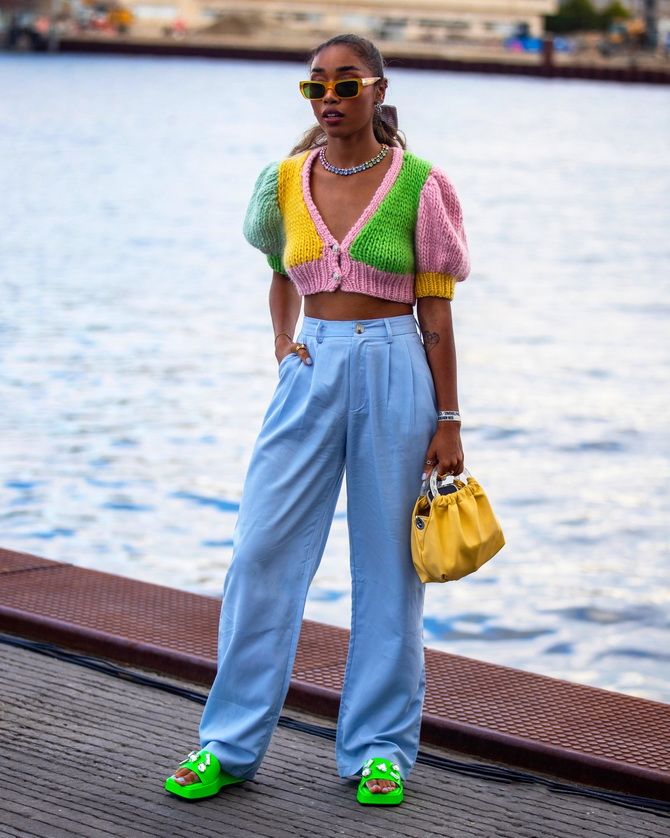 Sunny images total look – for bold, confident, bright, active people. Emotional color will immediately distinguish you in the crowd. A yellow handbag in such a bow does not work as an accent, but will gently complement the whole image.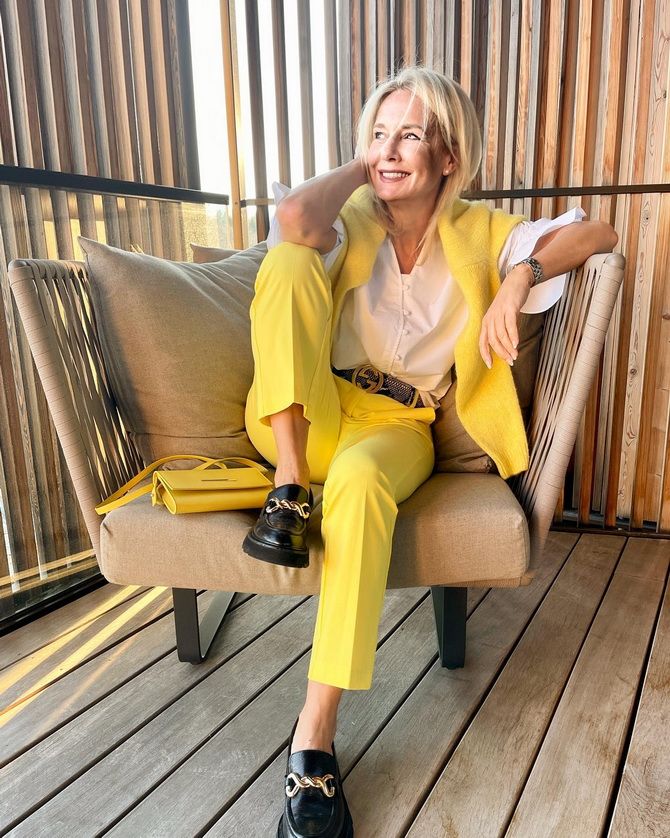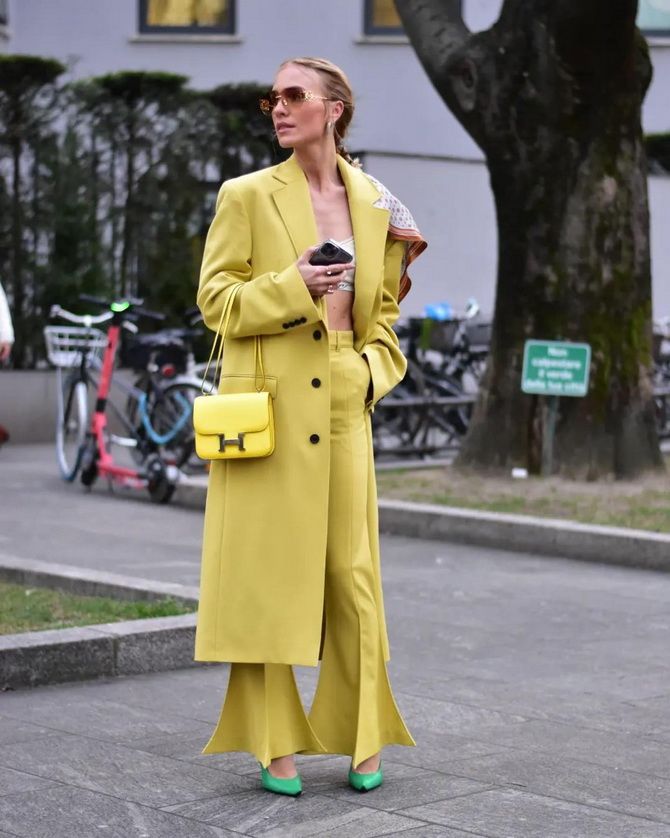 Similar articles / You may like this