Sneakers have long been a must-have fashion accessory. Since comfortable athletic shoes have become an integral part of street fashion, they can appear in any outfit except evening. There is no shortage of interesting style variations in 2022-2023 either. Here at Joy-pup we are going to show you trendy sneakers for women that look good in combination with different styles.
High tops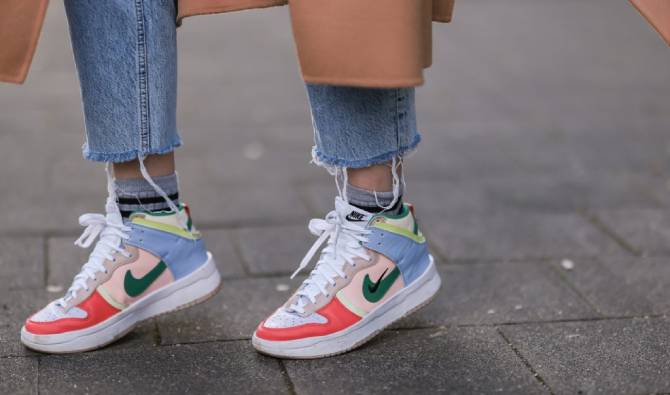 The high-top sneakers have a retro vibe and seem quite sporty at first glance. They look especially good in not too sporty combinations:
wide trousers and jacket;
exquisite slip dress;
baggy jeans and a crop top.
The only drawback: high hi-tops reach the ankle and thus visually steal a few centimeters of height.
Fabric sneakers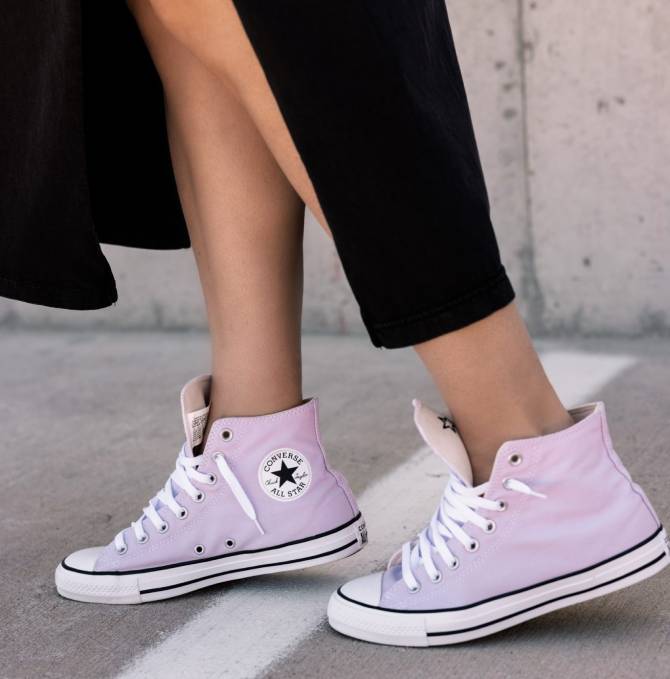 Iconic 90s shoes from Converse and Vans are back in our shoe wardrobes. Fabric sneakers have not really gone anywhere, but in 2022-2023 they will become real fashionable must-haves. And not in vain. It is an ideal basic shoe and, in addition, extremely comfortable. They are the perfect complement to a denim jacket, and fashion bloggers love pairing them with slit leggings or a midi dress. In addition to plain models of black, white, pink, yellow or Very Peri, sneakers with a print are also in fashion – chess, polka dots, tie-dye.
Black sneakers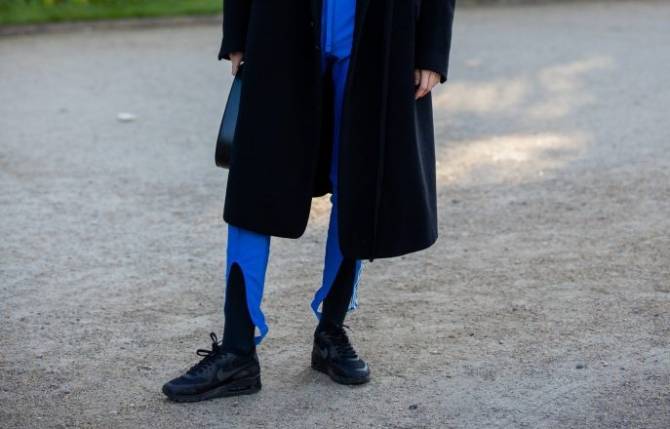 White sneakers have competition, the new trend color is black! The advantages are obvious: dark shoes do not get dirty as quickly as white classics. The black color makes the sneakers less sporty, but more fatal. They look especially good with leather trousers and total black looks.
Dad's Normcore Sneakers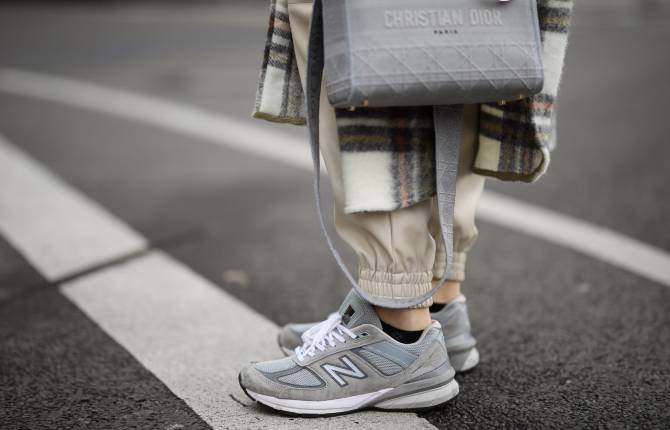 Normcore – clothing without much style, gray and restrained. When it comes to sneakers, that means: inconspicuous, unflappable dad sneakers without a platform. The color palette includes almost all muted tones from gray to beige. In general, it is very reminiscent of worn-out sports shoes from the past. Despite the somewhat shabby look, street style stars prefer to pair them with chic pieces like a two-piece suit or midi dresses.
White running shoes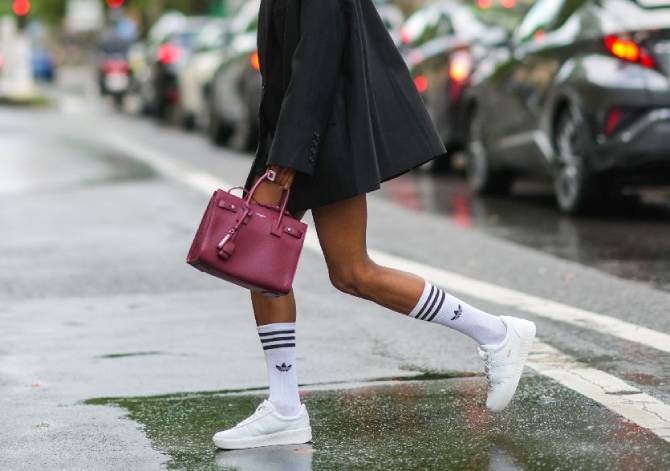 This timelessly stylish shoe manages to be both trendy and timeless. A pair of white sneakers offers endless versatility, pairing with just about everything from comfy sweatpants to flirty dresses. Since snow-white sneakers are always in style, there are different models for almost any occasion.
Read also the trendy shoes of the spring-summer season 2022.
Similar articles / You may like this