Denim shorts are a classic that never goes out of style and pops out of the closet every summer. However, in recent years they have become shorter and shorter and reveal much more than we want to show. In the summer of 2022, tight-fitting microshorts have finally become obsolete. The trend is styles that end a little above the knee and a looser cut. These models are suitable not only for any figure, but also for more elegant occasions. We at Joy-pup will tell you which denim shorts are in trend in the summer of 2022.
Loose shorts
A straight cut is a classic not only for long shorts, but also for short shorts and is therefore always in trend. Loose denim shorts are characterized by a high level of comfort and versatile combinations. Pair them with athletic sneakers and cozy sweatshirts for a casual look. Colorful athletic socks add a trendy look.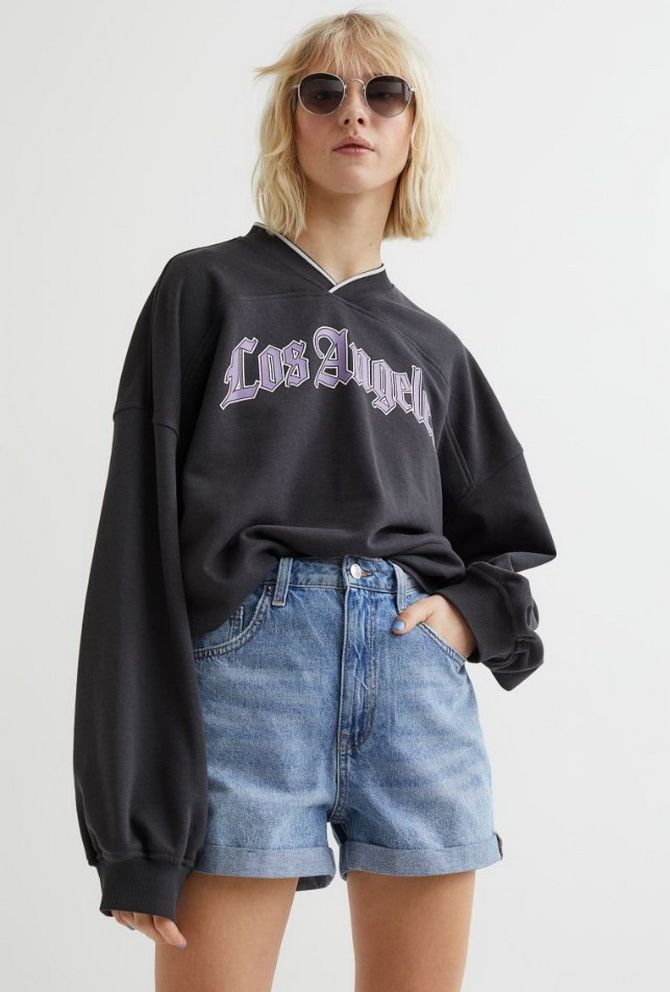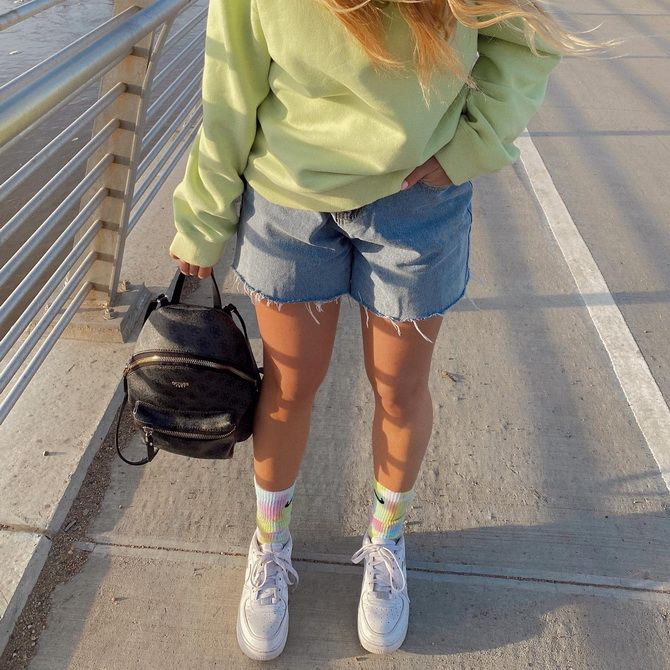 Beige denim shorts
Introduce an elegant update to your wardrobe with beige denim shorts. The creamy color allows tanned skin to shine even more and attracts beautiful summer combinations. They look especially elegant and are suitable even for festive occasions. Due to the soft shade, beige shorts go well with brightly colored tops, white shirts, lace blouses. Complete the look with beautiful gold accessories.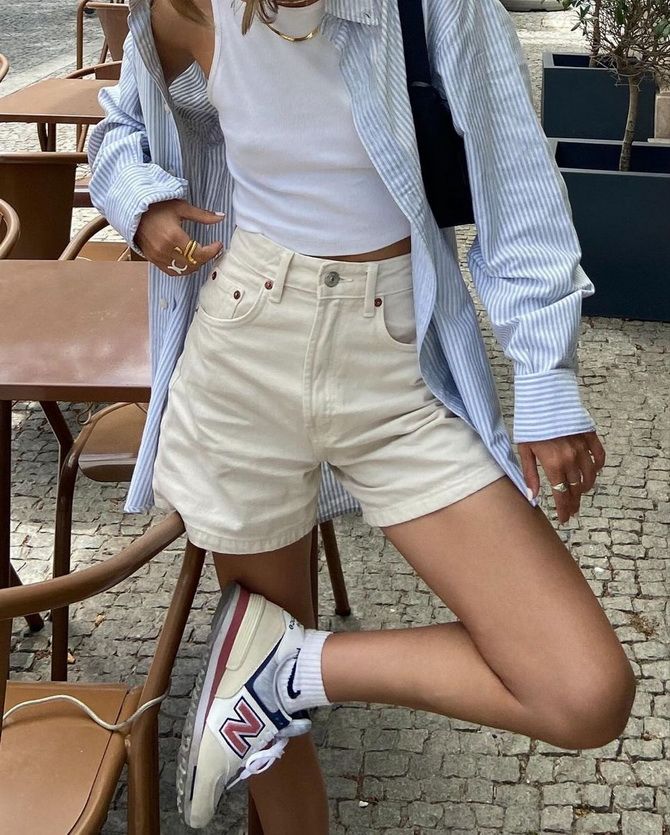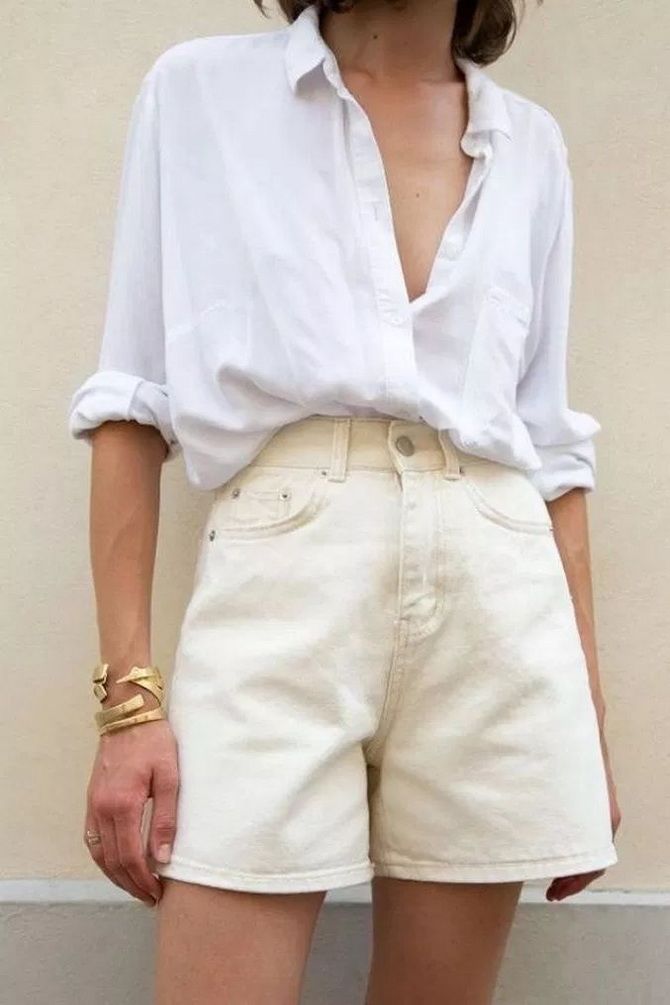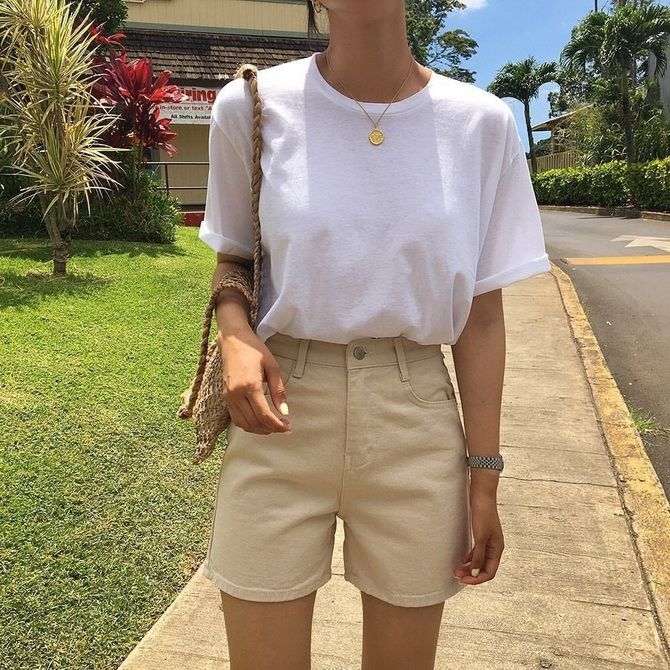 Long shorts
Previously frowned upon, today they are back in fashion: this season, long shorts are winning our hearts. Thanks to the length that ends above the knee, the looks with these models seem more dressy and therefore suitable for everyday wear. Shorts with a longer fit pair perfectly with fitted 90s-inspired t-shirts and fashionable oversized blazers.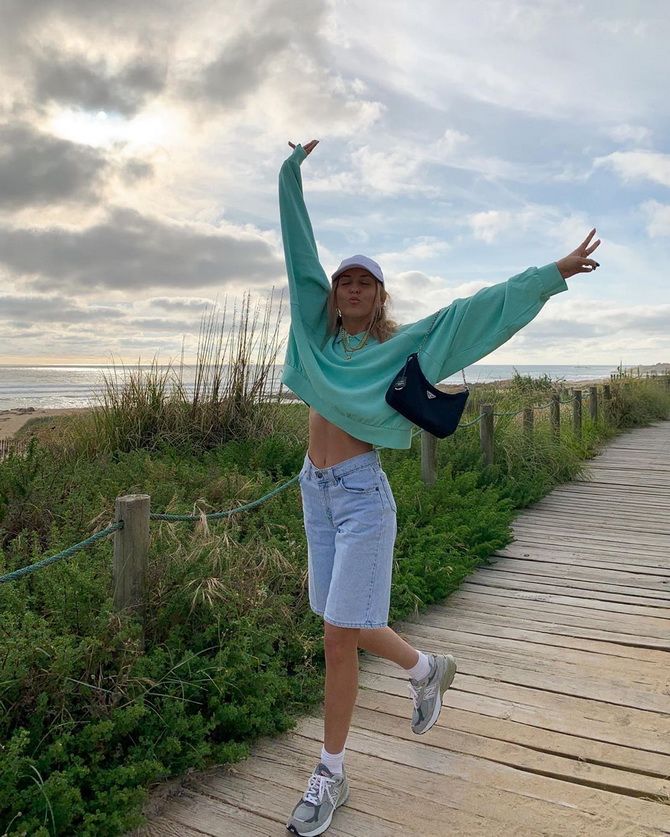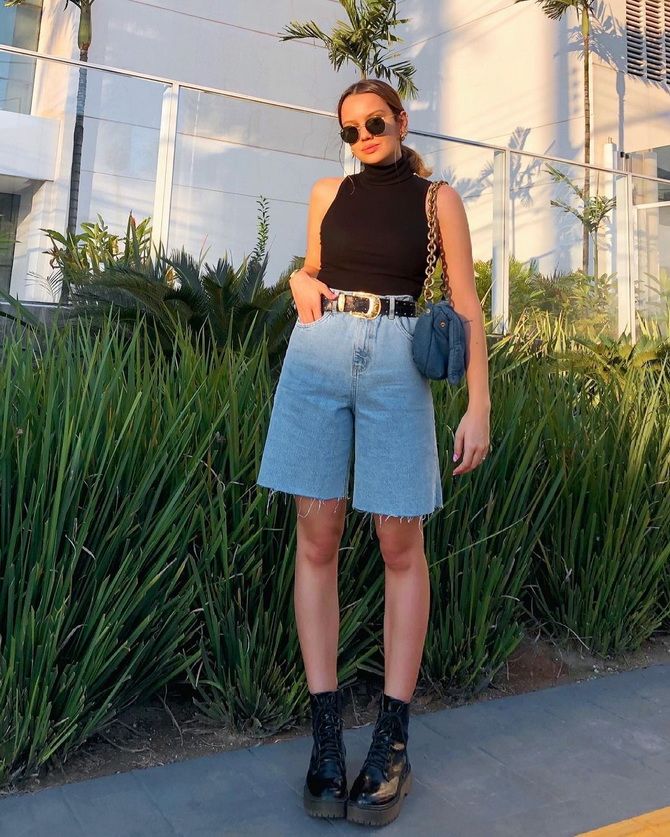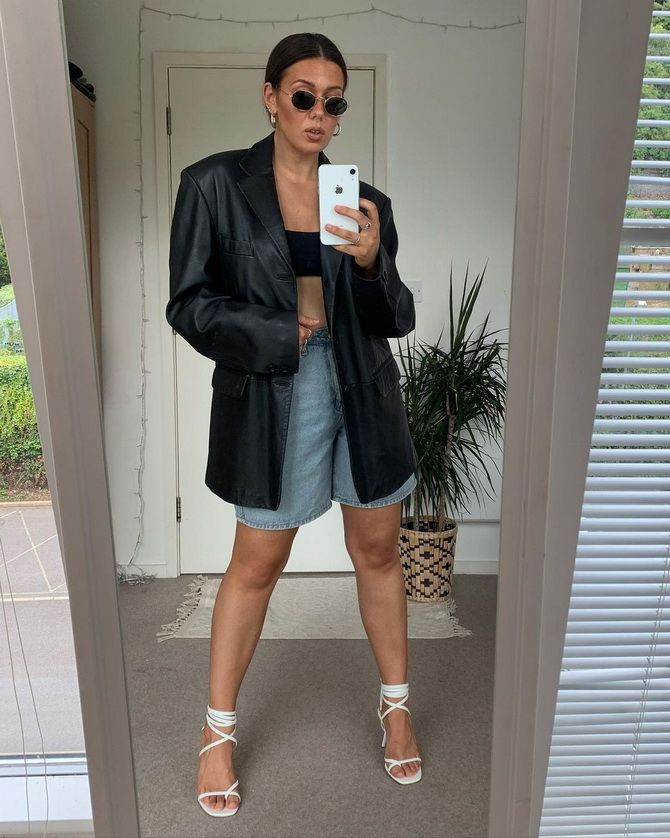 Denim bike shorts
Supermodel Kendall Jenner proves that shorts don't have to be ultra-short to look sexy. In the summer, she wears long, tight denim shorts that are reminiscent of cycling shorts, perfectly emphasizing the waist and feminine curves. Fashionable denim bike shorts can be combined with almost everything. This is exactly what makes them a trending item for summer 2022. Fashion bloggers prefer to combine shorts with a short top and an oversized men's shirt. Elegant high heels and mules pair just as well with shorts as casual sneakers or comfortable Birkenstocks.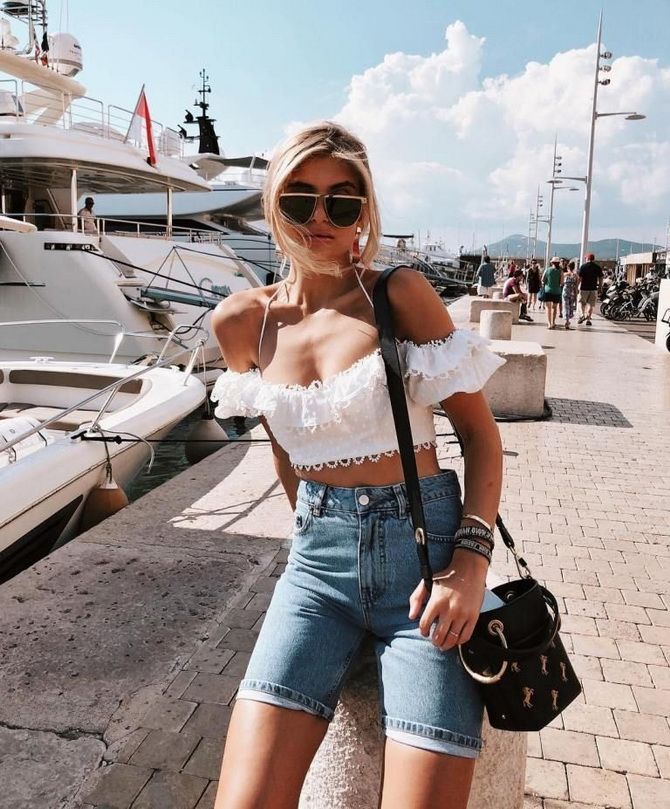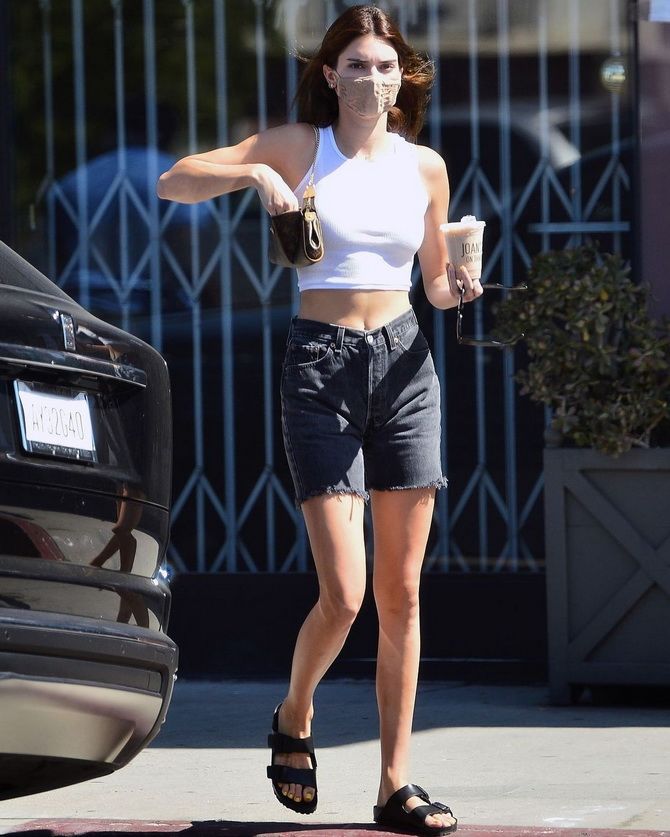 Similar articles / You may like this