Among all the major fashion trends that will help you dress well and elegantly in the summer of 2023, we joy-pup will highlight those that are suitable for women of elegant age. Find out which garments, colors and fabrics will be the most popular this summer season and are perfect for fashionistas aged 50+.
Denim
Denim will take the lead in summer looks as it is one of the hottest fabrics for 2023. On hot days, choose dresses, shorts, crop tops, denim skirts.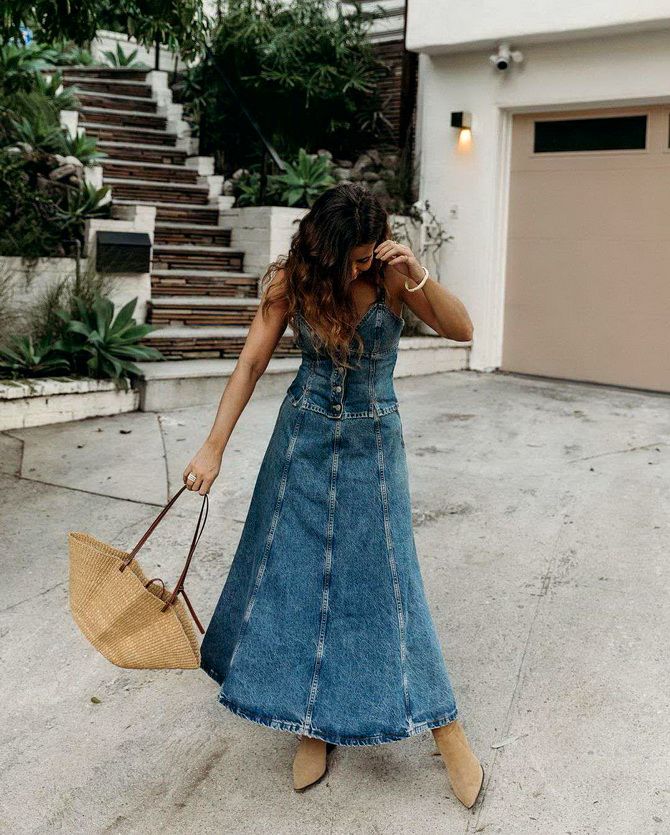 Knitwear
Knitted clothes in crochet technique will be a hit this summer, like the previous ones. Through this technique, the piece acquires texture and patterns that can express individuality and creativity in fashion.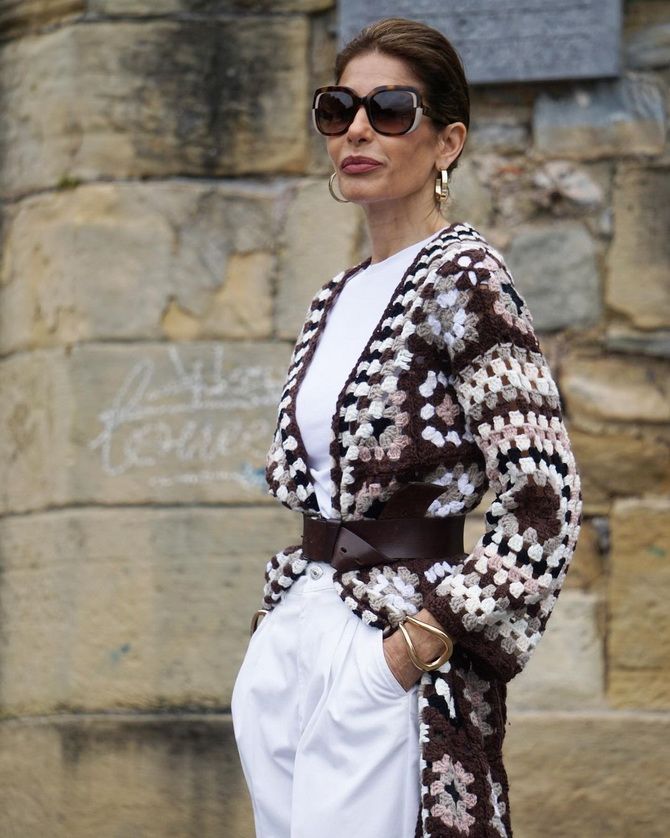 Boho style
Boho style dresses have become an indispensable thing this time of year. They are comfortable, cute and very stylish.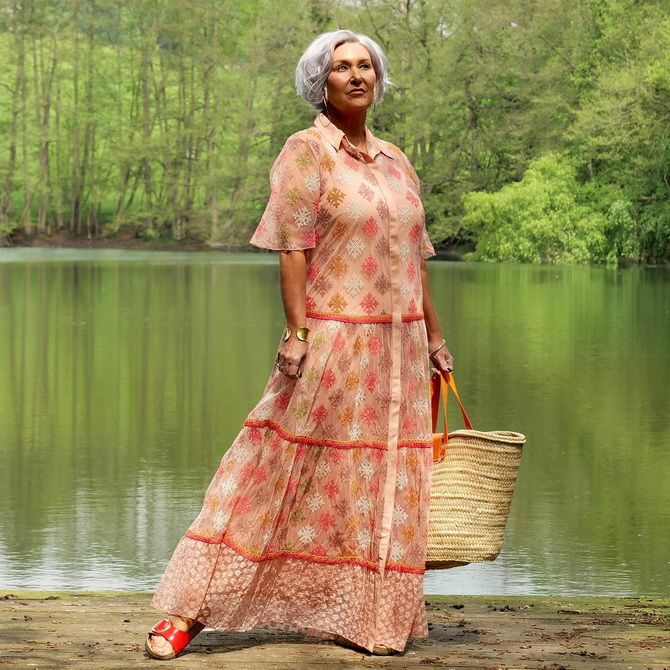 Maxi skirt
In the summer of 2023, maxi skirts will be very popular. They are worn in a denim version, cargo style, pleated, linen and flowing fabric.
Two-piece suit
Stylish set creates an elegant and feminine look. This trend allows you to look beautiful and professional, while maintaining grace.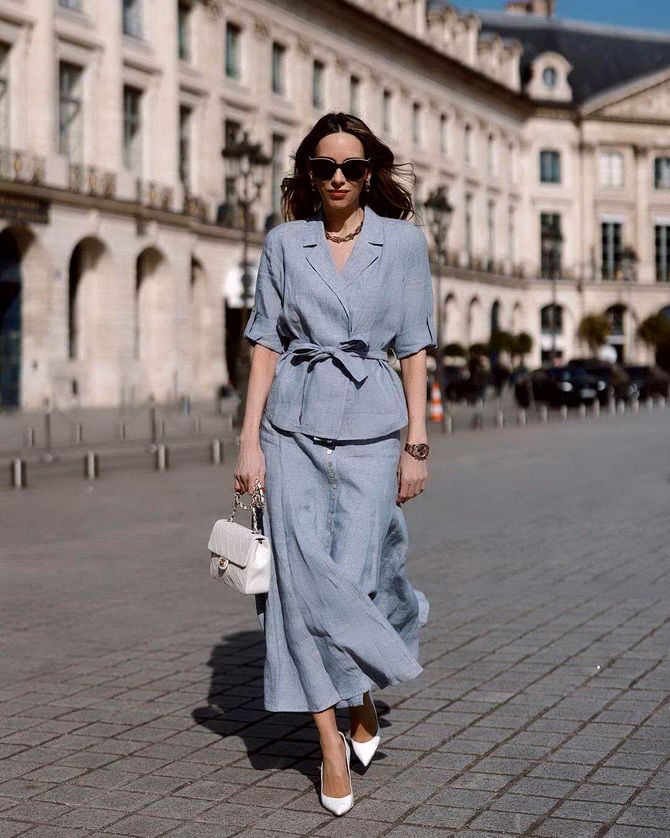 Bright pantsuit
Intense shades of clothing provide a fresh complexion and allow classic-cut garments to express themselves in the best possible way. For example, an oversized pantsuit, which is a fashion trend in 2023. Bright suits will be one of the best looks this summer.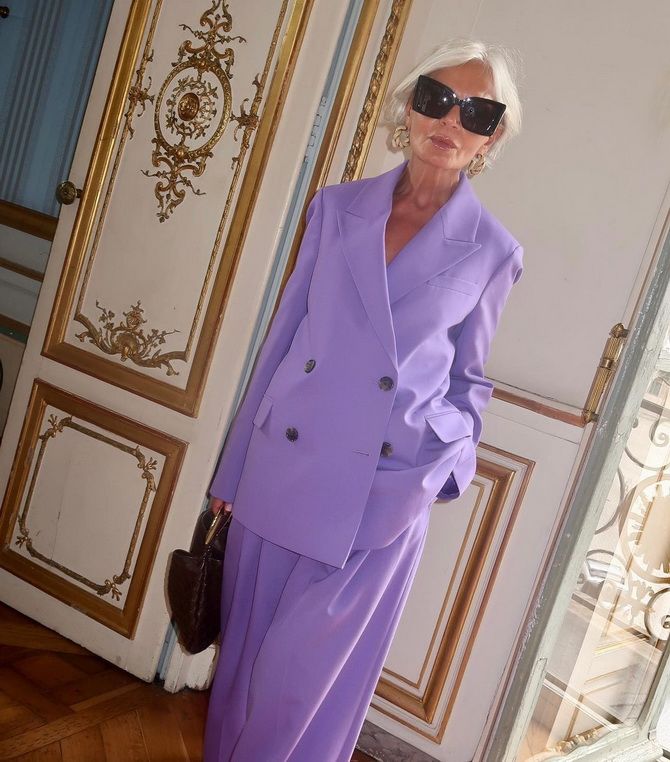 Blazer oversized
Such a popular trend as an oversized blazer will also be present in summer looks. Pair them with shorts, tank tops and basic tees.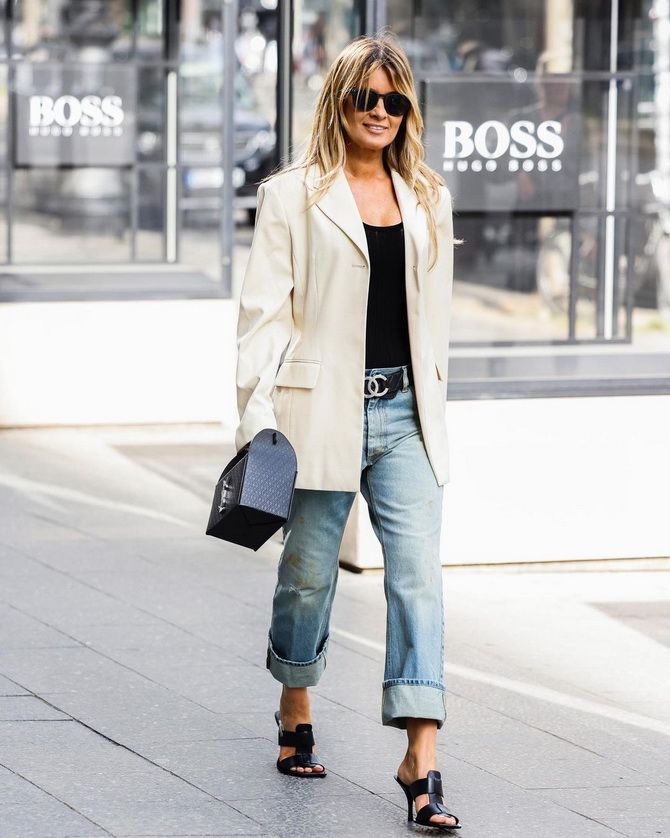 Green color
Green sets the tone for this summer! It brings good luck and symbolizes prosperity. This color is one of the most fashionable in 2023, and designers advise to combine it in the total look format. Use green in all its variations, from lime to khaki, going through the entire chromatic scale.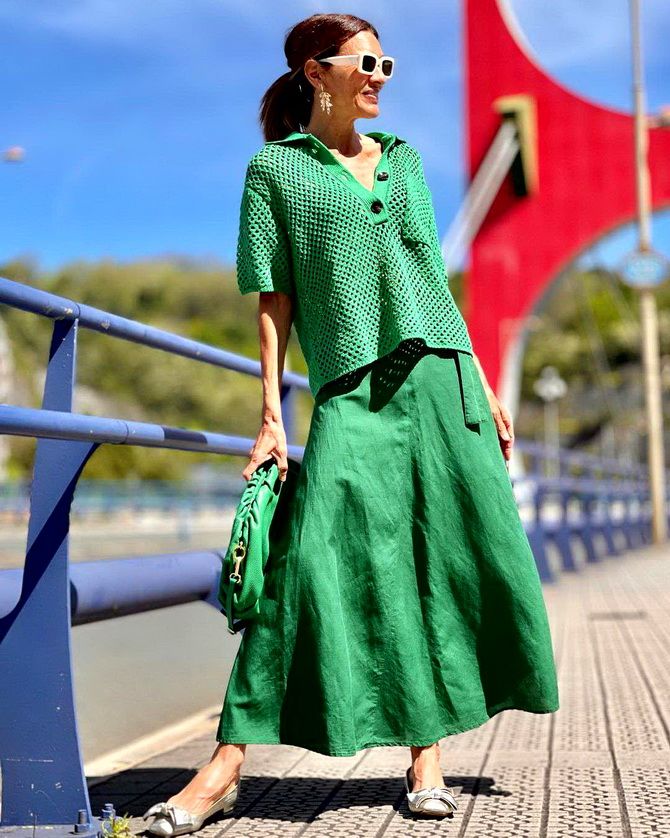 Baggy jeans
This is a fashion trend in which jeans have a loose, straight cut and create the effect of a "bag" in the leg area. They have a laid-back and relaxed style that makes them popular with women 50+. Pair them with T-shirts, shirts or romantic blouses.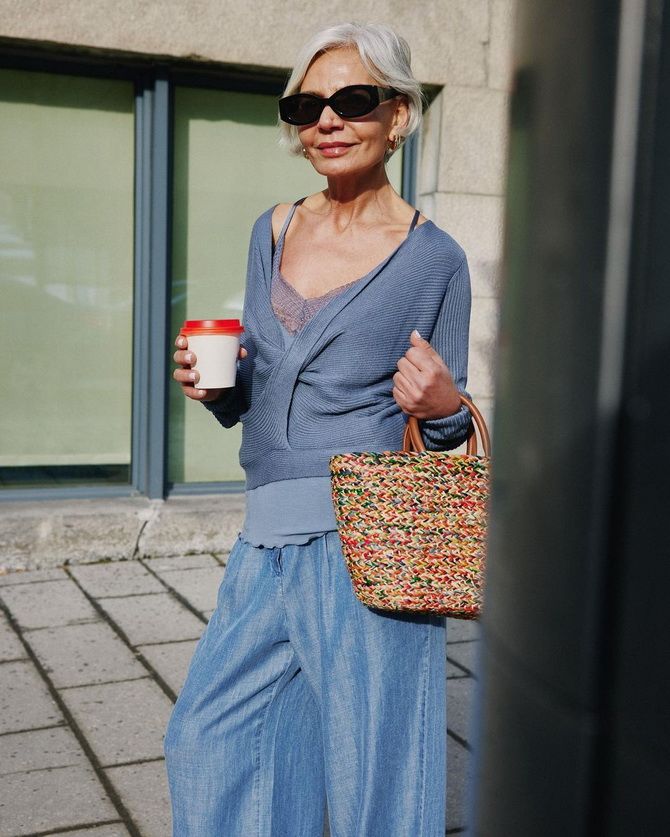 Similar articles / You may like this