Sunglasses are an important attribute of style in 2023. This accessory should protect your eyes from ultraviolet light, dust and harmful particles. Therefore, sunglasses are truly a must have a women's wardrobe. Our Joy-pup team we picked up the most fashionable frames for sunglasses that will accessorize and protect our eyes in the spring and summer of 2023.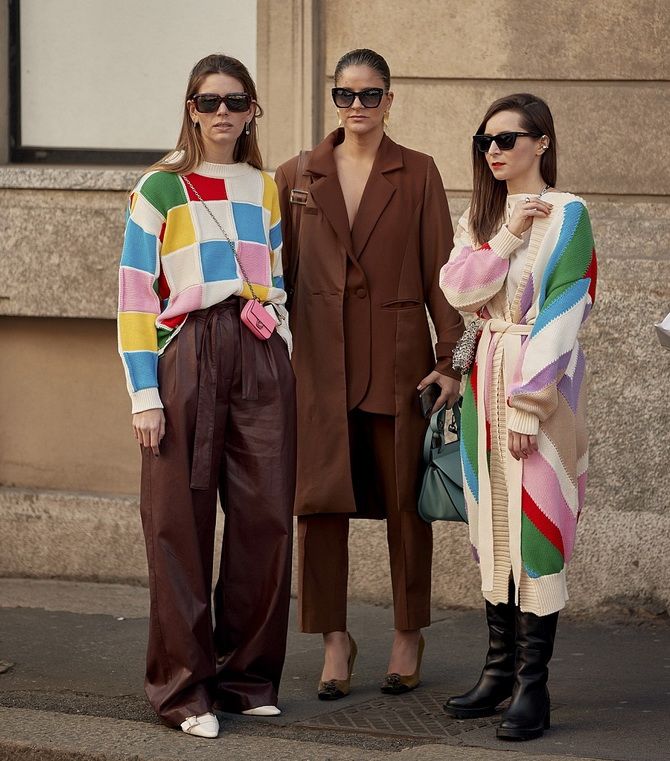 Let's go! There will be lots of beautiful shapes, ultra-new materials and gorgeous photos. Coloured glasses, massive rims and large chains for glasses will be your main guides in the world of fashion 2023.
Round glasses
Round rims of an eyeglass are one of the most relevant trends for spring and summer 2023. Brands such as Max Mara, Nina Ricci, Alberta Ferretti, Kate Spade New York, and Dolce & Gabbana suggest women trying on exaggerated styles of round glasses.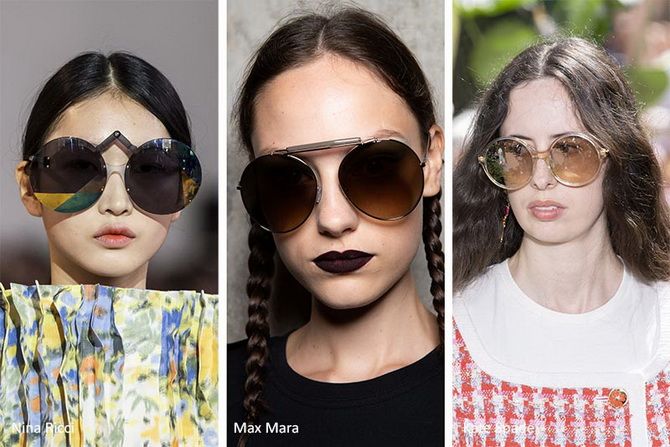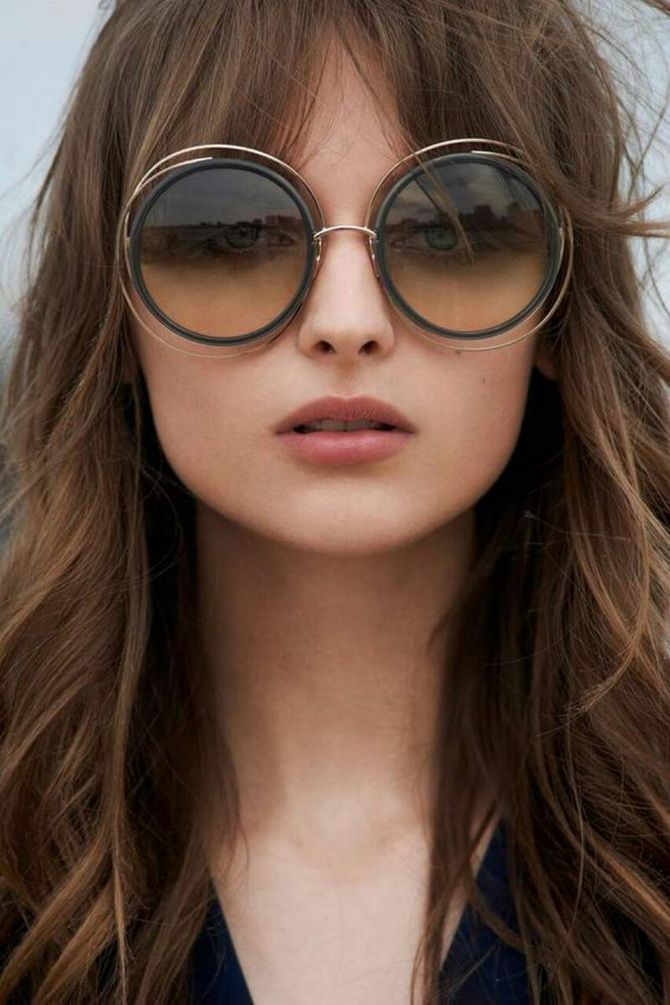 Among the fashion trends of 2023, you'll find miniature teashade sunglasses, which are also called "Lennon's", reminding us of the rebellious 70s and the hippie subculture. Modern models are produced in both massive plastic and classic thin metal rims. Round glasses with a hanced rim and a double bridge are also popular this season.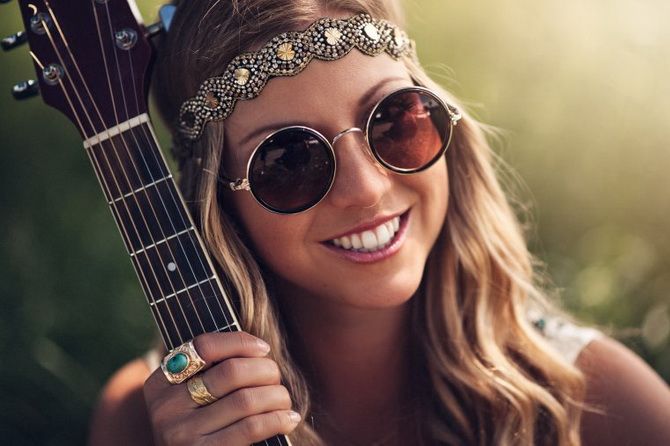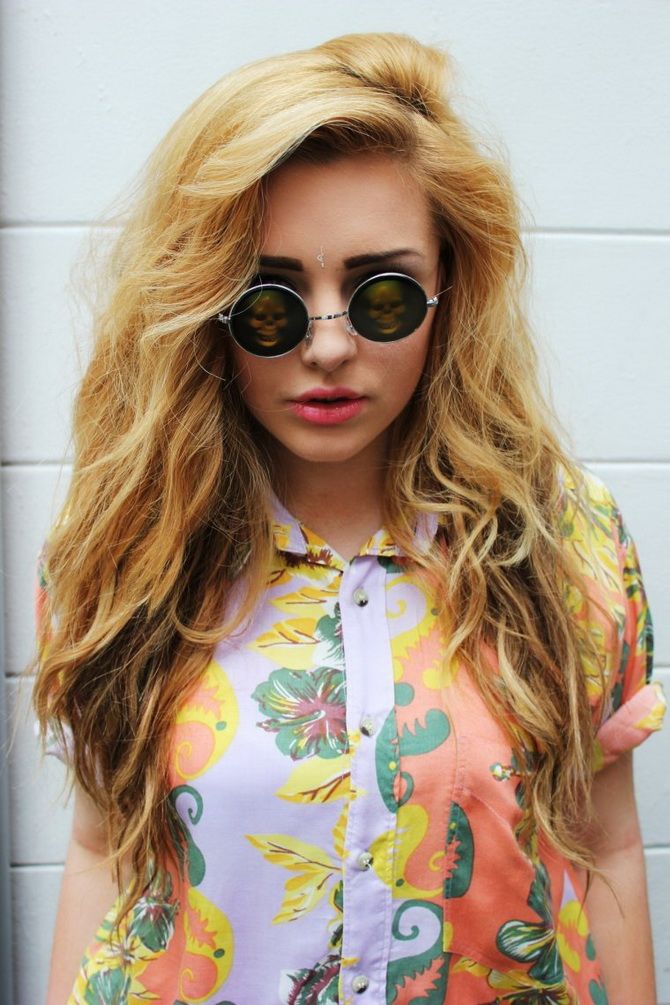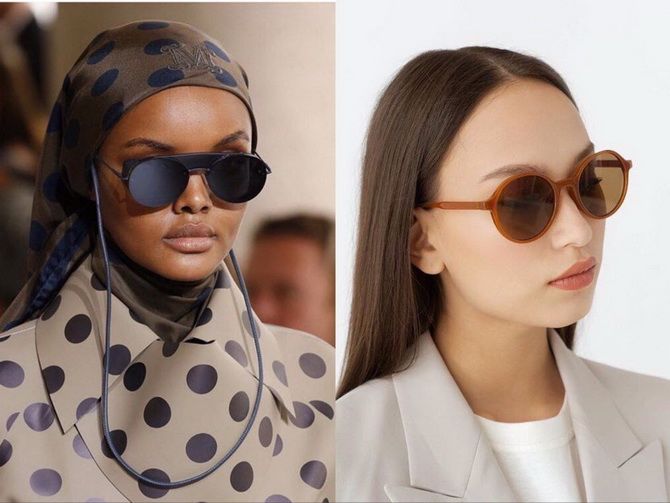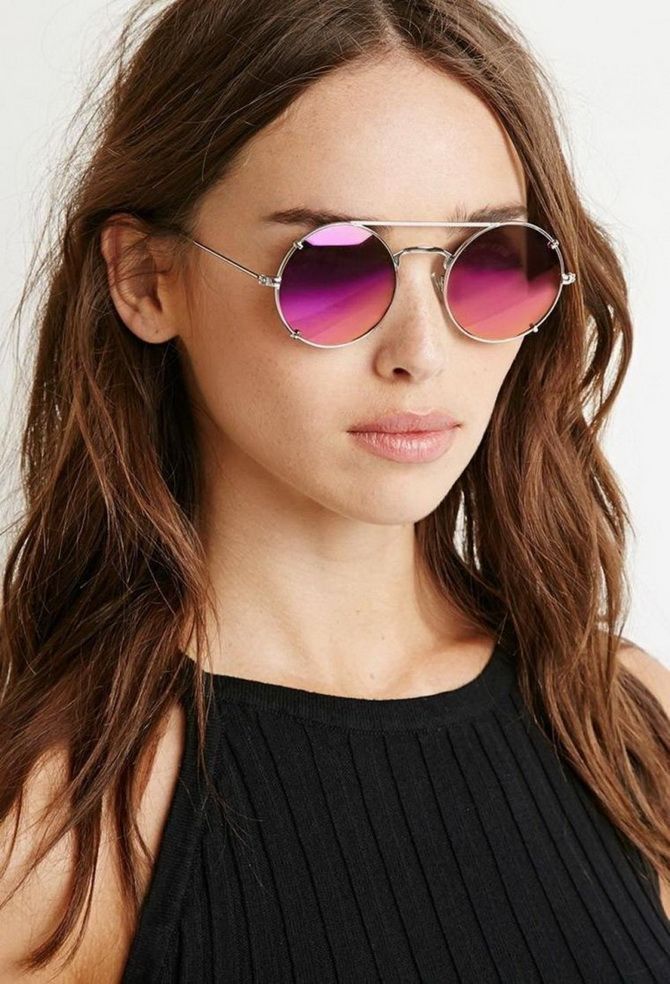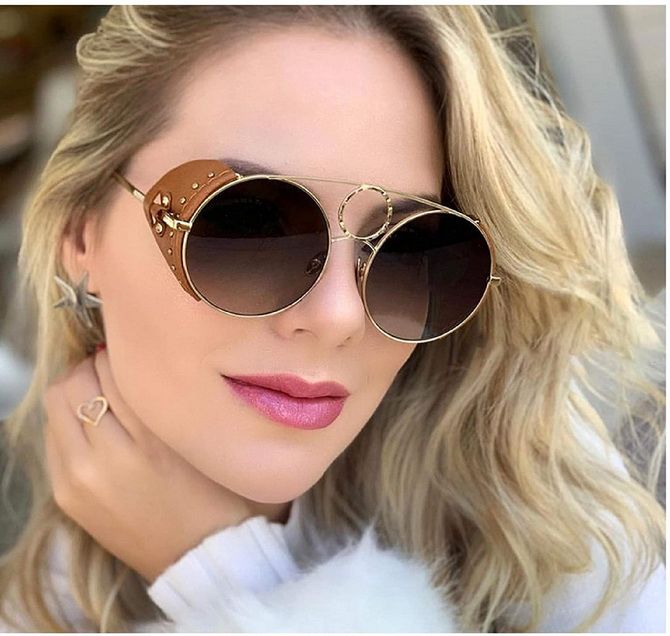 Who are they for? They're suitable for girls with oval and triangular facial shapes.
Square and Rectangular sunglasses
Square-shaped glasses were worn by street-style representatives at Milan Fashion Week. It's not surprising that we're observing this fashion trend on the streets of our cities. The fashion trend in 2023 is total black. Turn your attention to broadened rectangular frames in black, combined with smoke lens.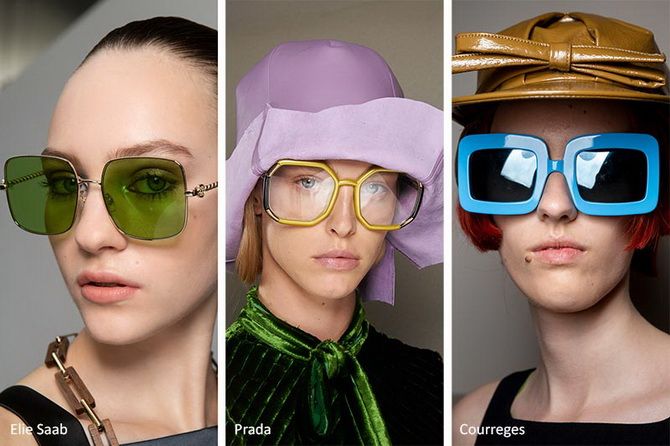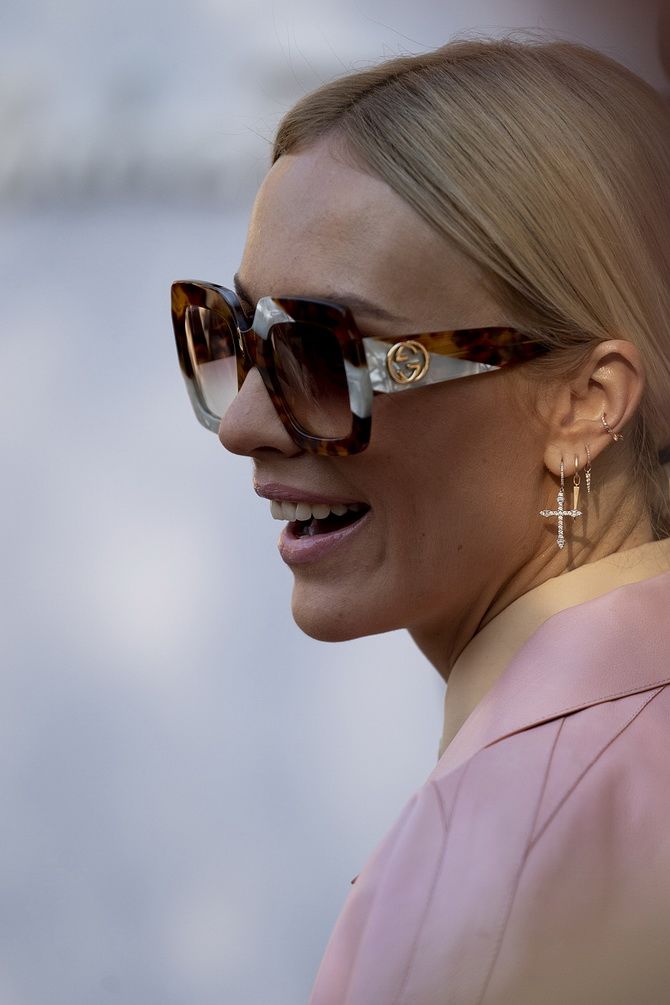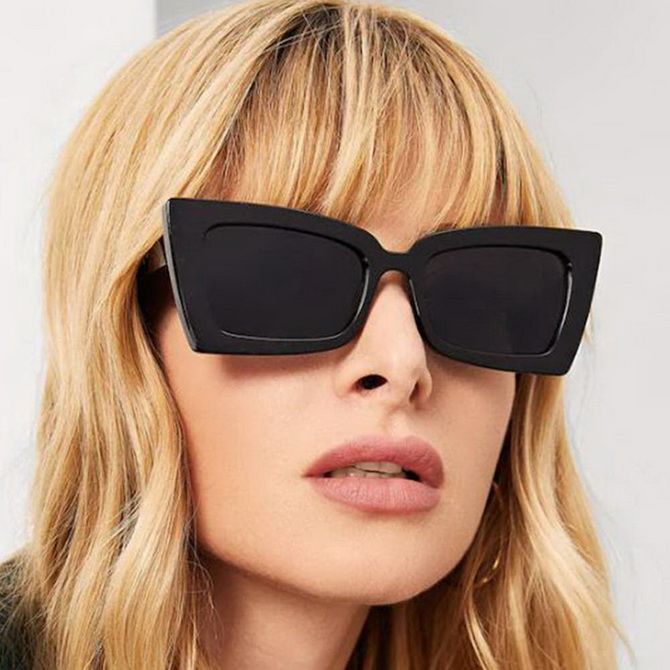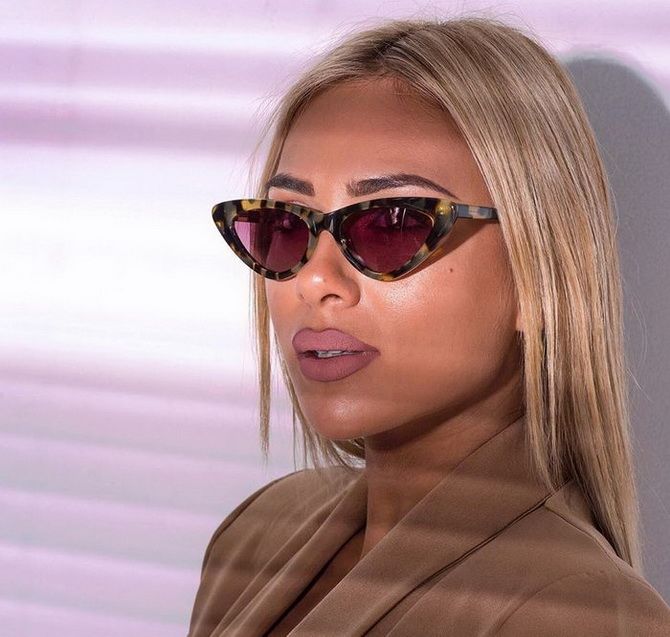 Who are they for? They're suitable for girls with round faces.
Triangular sunglasses
Ultra-modern triangular glasses in a plastic frame became the hit of 2023. Narrow models from the 90s or cay eye sunglasses with an unusual design are intended to transform the shape of the face, to make it more symmetrical.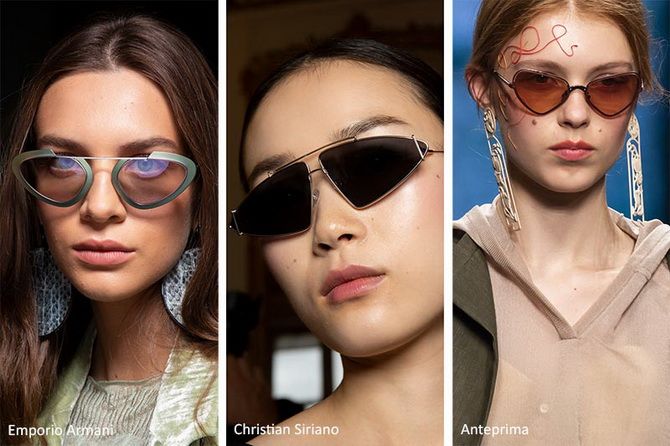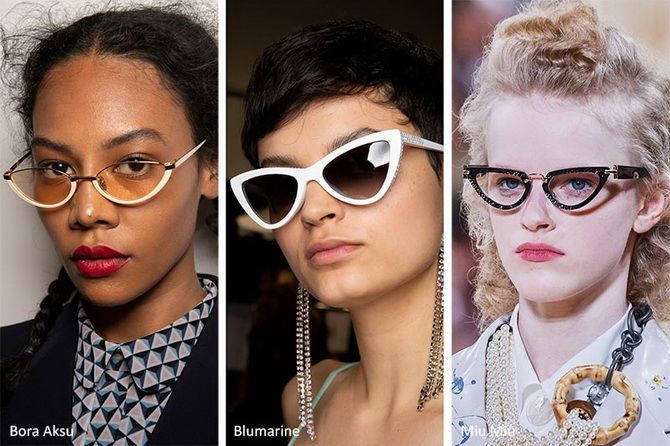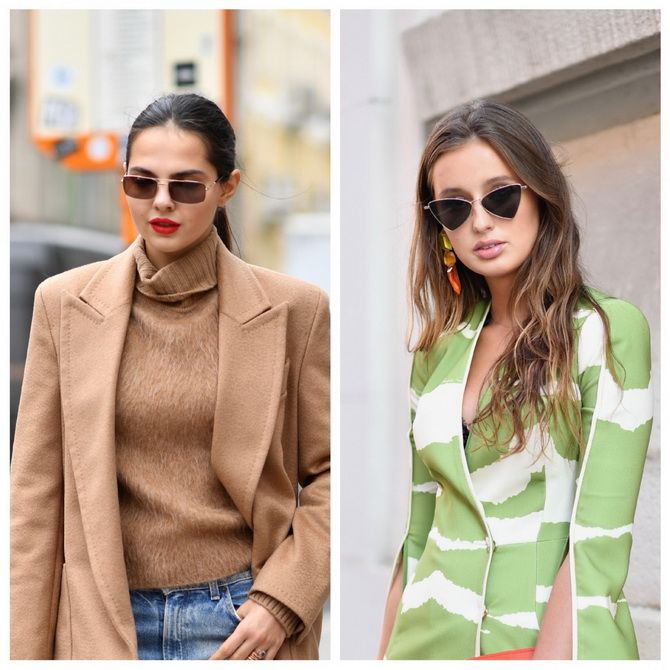 Who are they for? They're suitable for girls with oval faces.
Wayfarer
Glasses with Wayfarer rims, created by the Ray-Ban brand back in 1952, still haven't lost their popularity. And all thanks to its versatility and practicality. After all, the legendary wayfarers with a trapezoidal lens shape (slightly broadened in the upper part), look good on almost everyone. In 2023, wayfarer glasses are produced not only in plastic but also in an metal frame.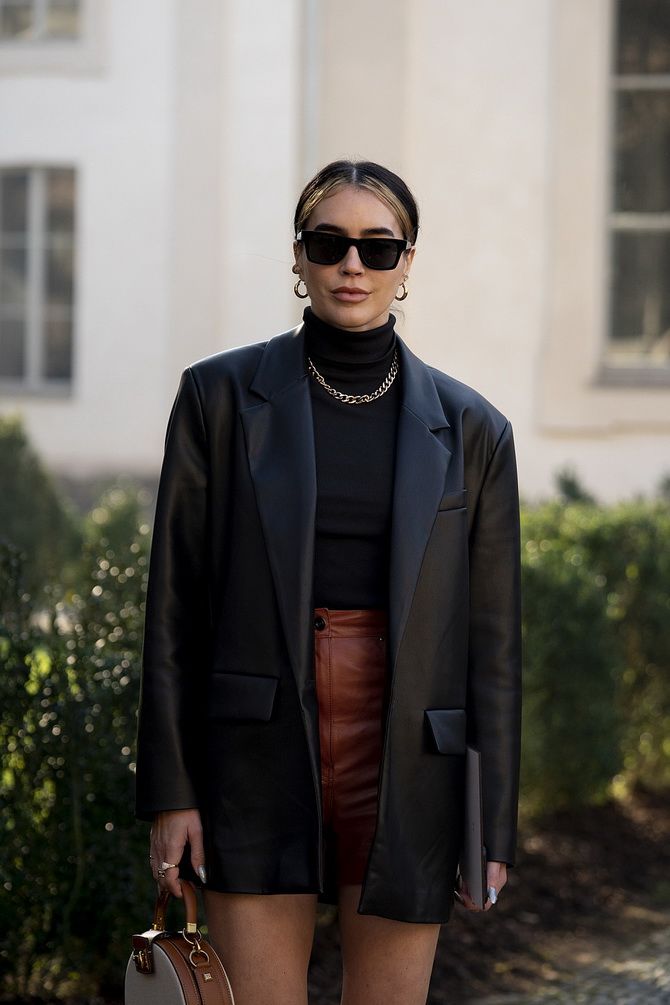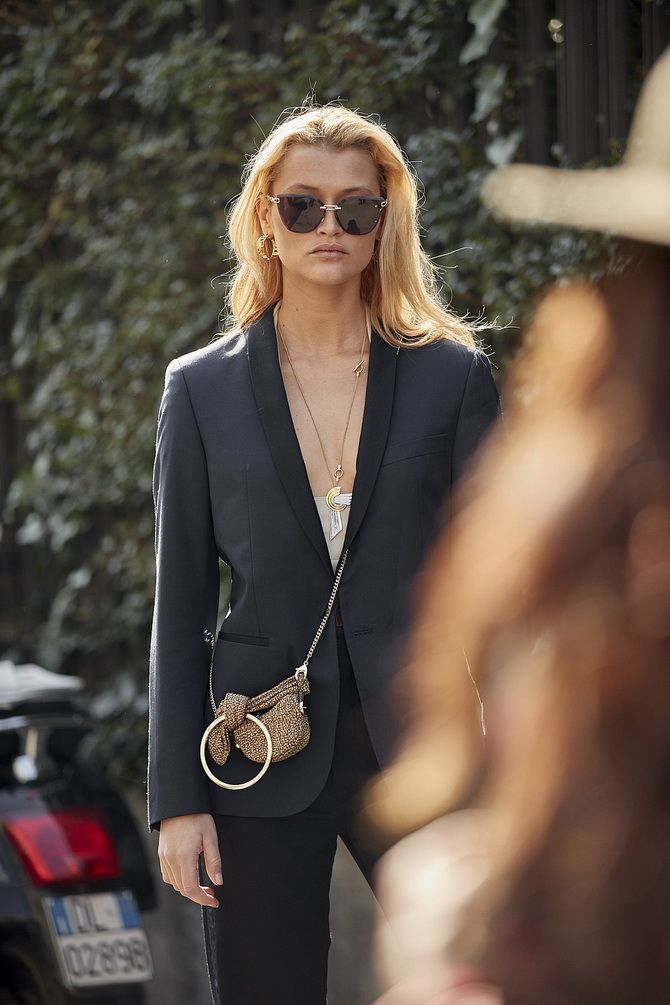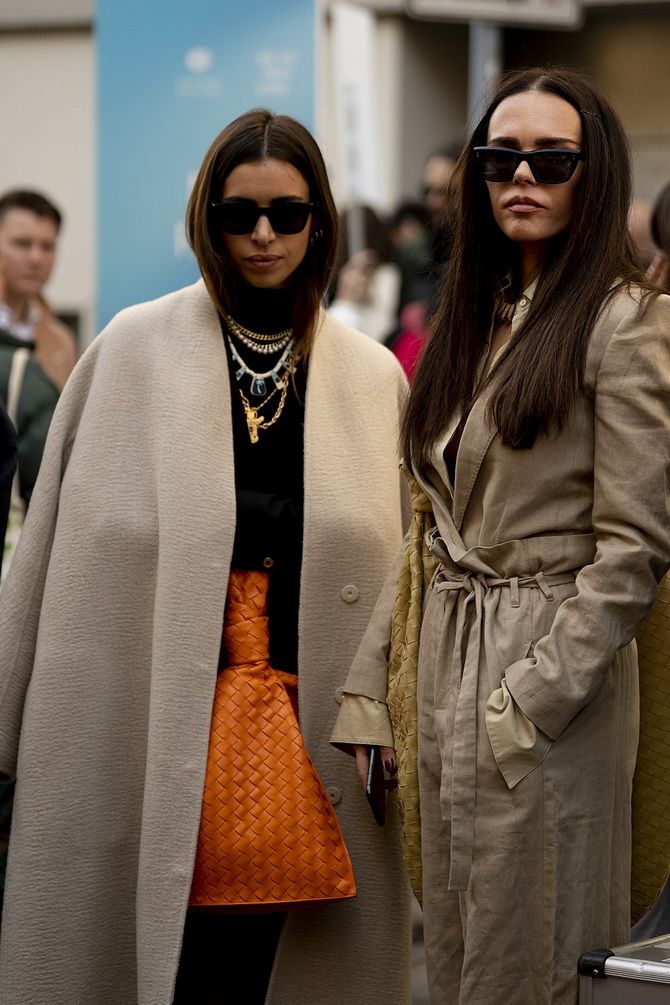 Who are they for? Wayfarers are suitable for both men and women with any type of face.
Aviator sunglasses
Another legendary form of glasses is aviators that modern fashionmongers have inherited from the pilots of the US Air Force. 1936 is considered the year of the "birth" of aviators. And their "father" was the brand Bausch & Lomb, later known as Ray-Ban.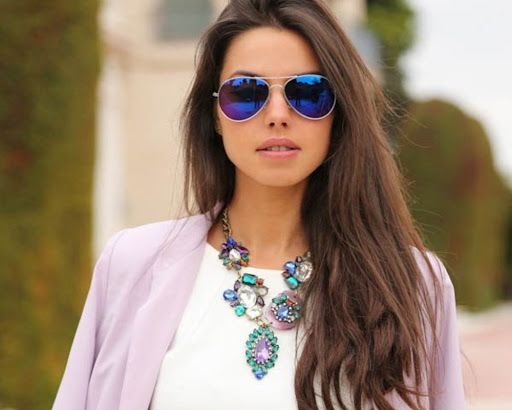 Since then, the model hasn't changed much, but Ray Ben is still the author of the original frame. The new aviators of 2023 slightly "added" in size, acquired a stylish frame design, mirror or coloured glass. But their form, familiar and loved by us since childhood, has remained unchanged.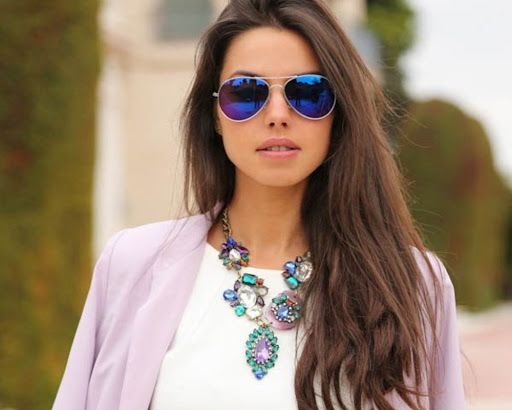 Who are they for? Aviator glasses are suitable for girls with a round, square and oval facial shape. Like wayfarers, this model of glasses is considered unisex, so you can safely wear your boyfriend's aviators.
Cat-eye sunglasses
"Cat-eye", "butterflies", "foxes" are the names for popular slanted eye sunglasses, that make the look more feminine and mysterious. They were adored by movie stars of the past (Sophia Loren, Marilyn Monroe), and they are used as accessories by lots of modern celebrities (Jennifer Lopez, Jessica Alba and others). Fashionistas love this shape for its versatility. In 2023, cat-eye glasses are suitable for creating business, romantic and stylish casual looks.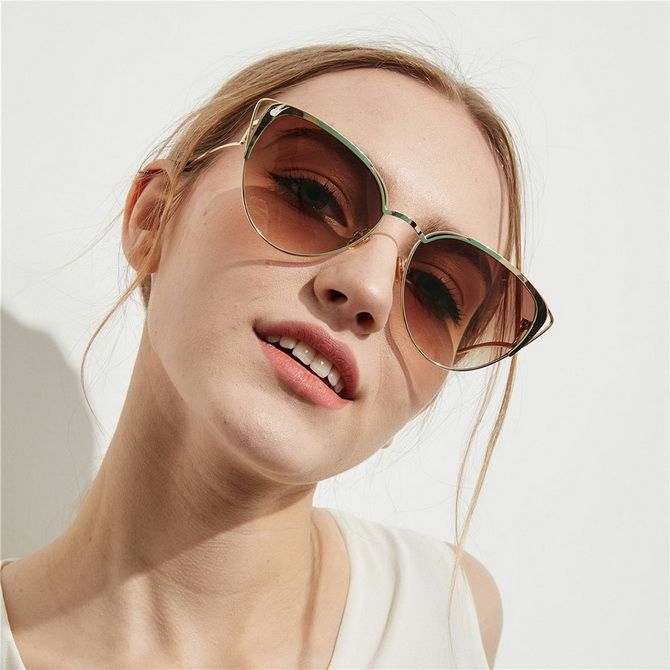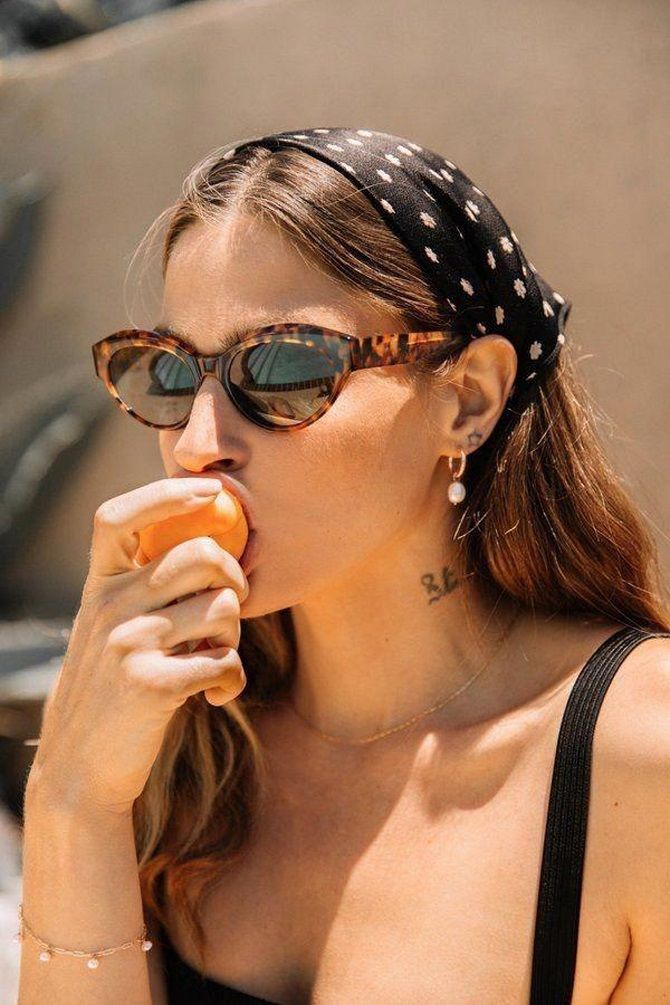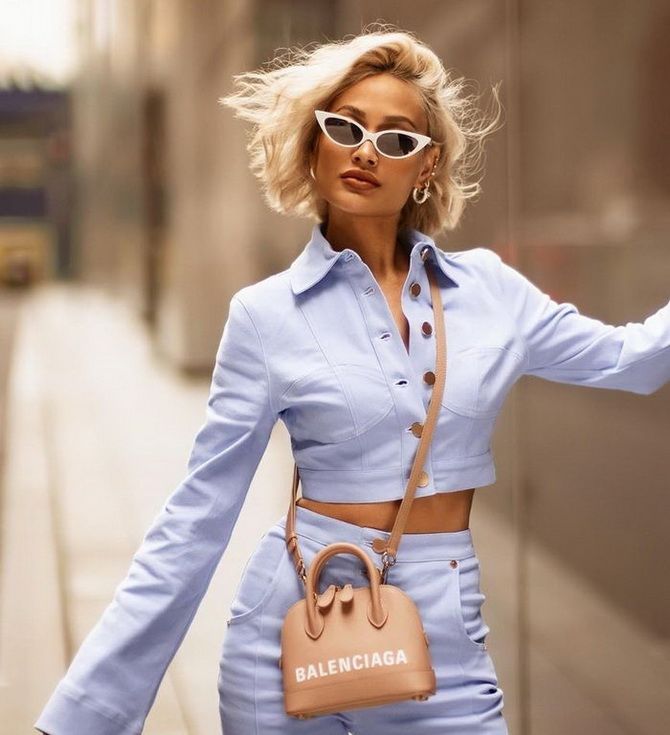 The novelty of 2023 are narrow fox glasses with colored lenses and a bright frame.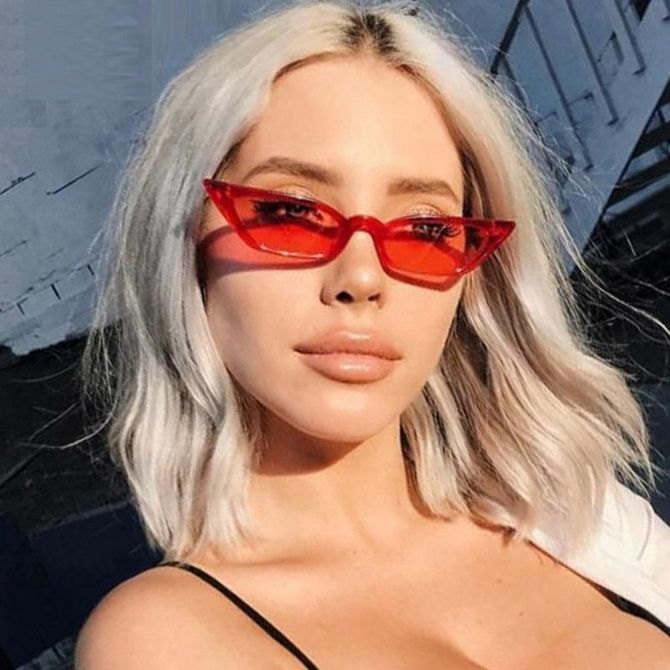 Who are they for? Cat-eye glasses are suitable for girls with any facial shape (round, square, oval, triangular), except for the heart-shaped faces.
Oversized glasses
Oversized glasses, covering not only the eyes, but also part of the face, are suitable for lovers of extravagant looks. In the summer of 2023 there will be many similar models with a massive horn rim, elegant fittings and a shaped form of the lenses.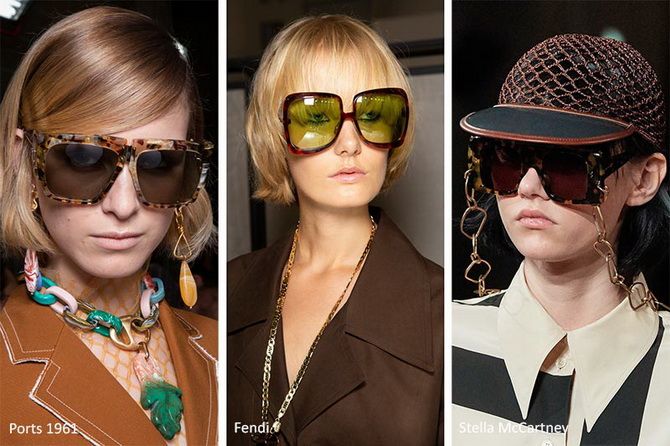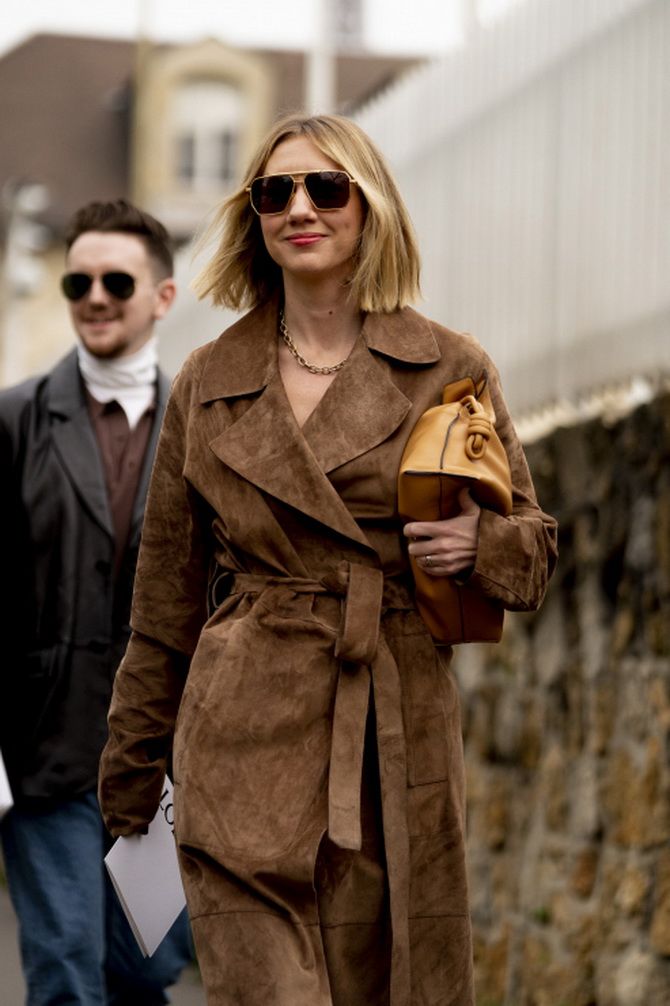 Stylists also predict that in this and subsequent seasons the popularity of hyperbolic lenses that go beyond the frame will increase.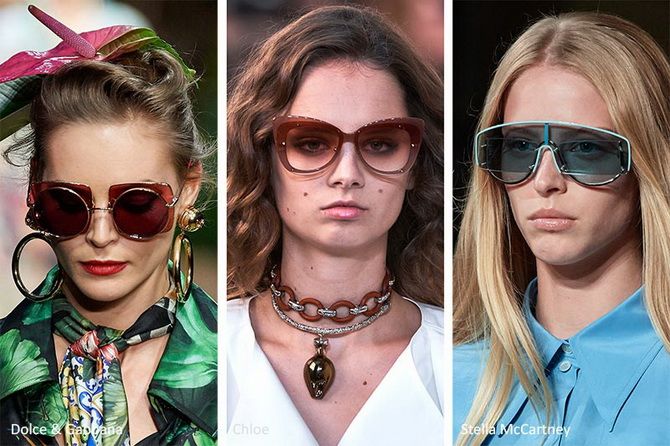 Who are they for? Large glasses are suitable for girls with a square and rectangular face.
White rim
The snow-white rim has become the true trend of 2023. Round, trapezoidal, oval models, as well as wayfarer and cat eye glasses are produced in this color. Stylists recommend women to pay attention to transparent and light translucent frames.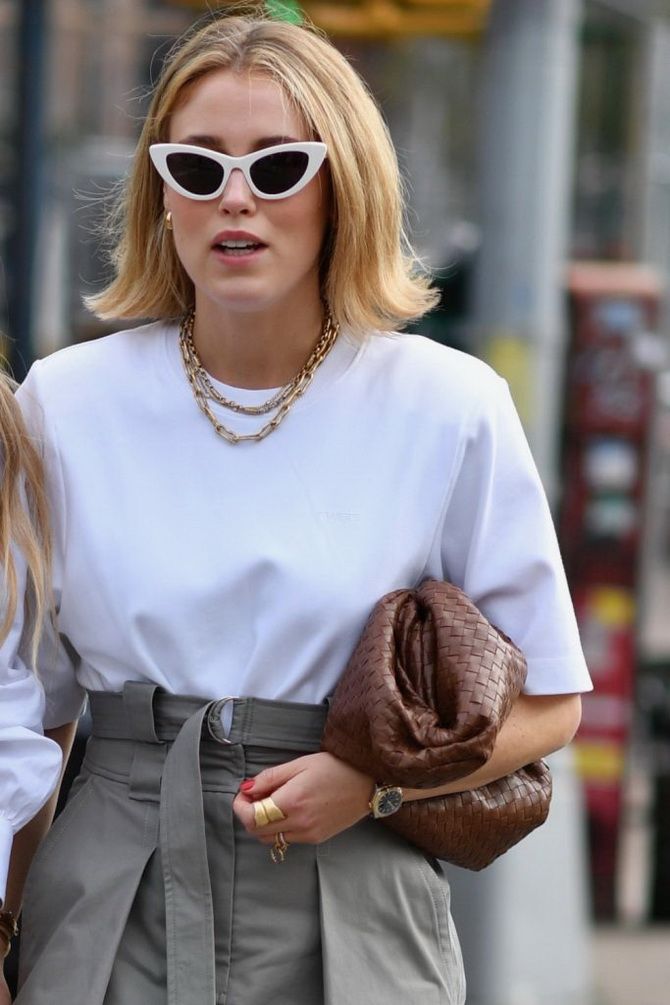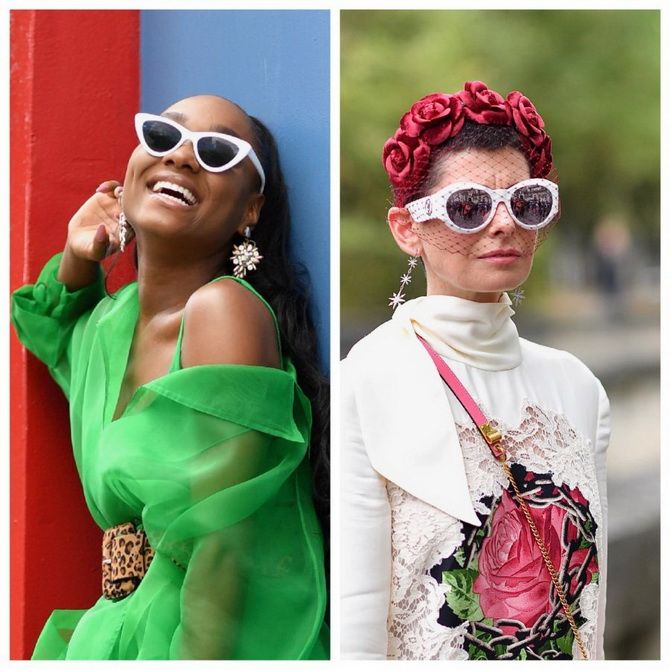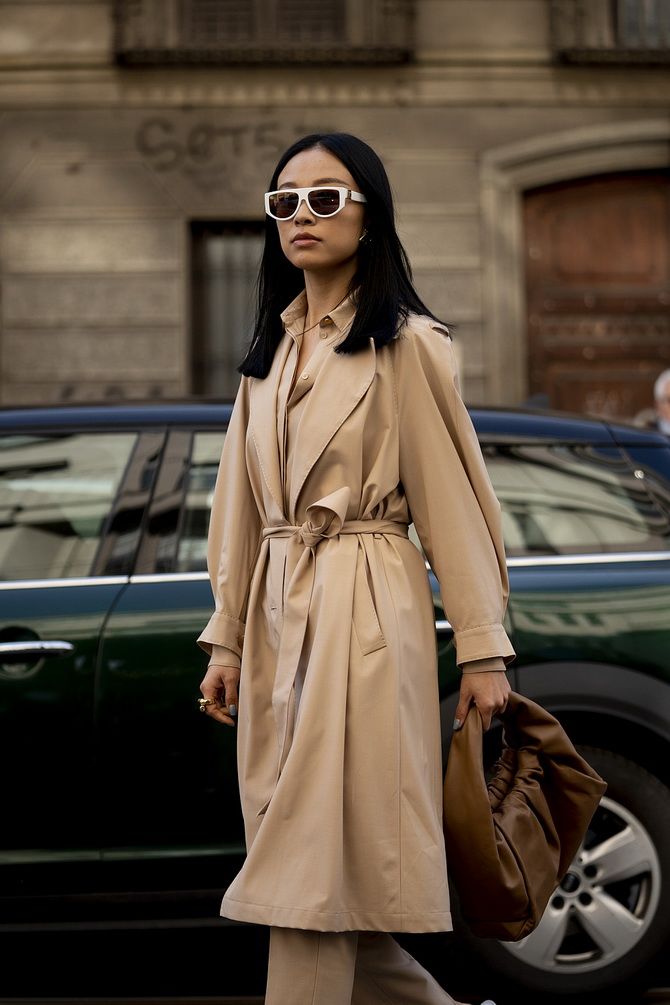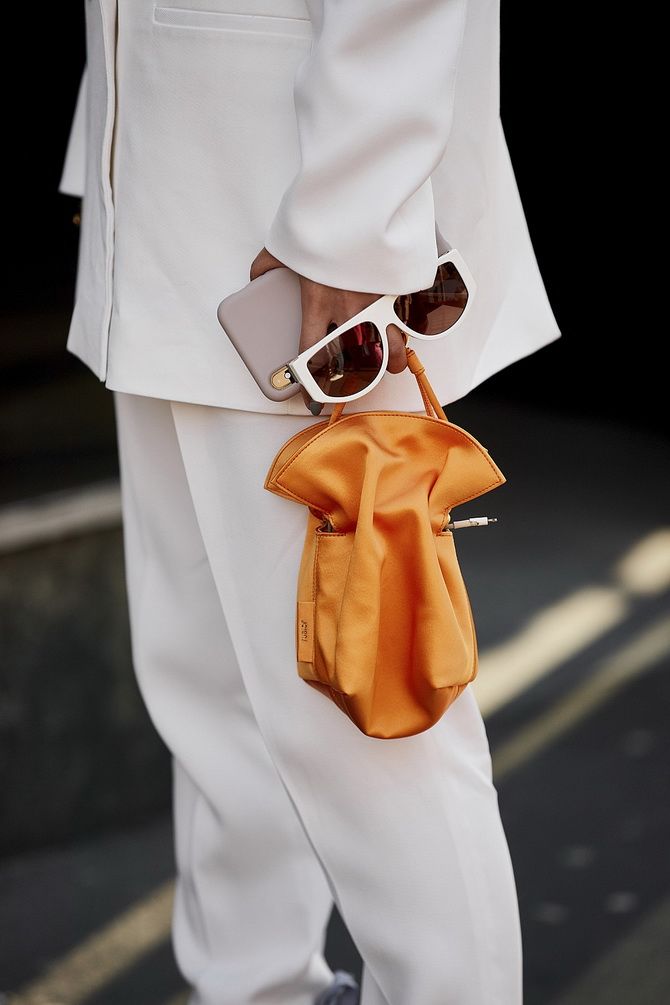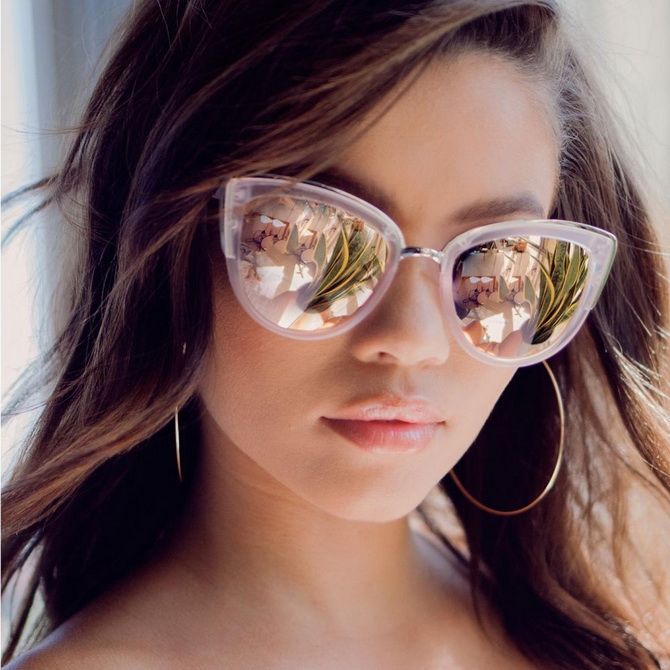 Who are they for? White-rimmed glasses are most suitable for girls with somber complexion and dark hair. However, there are no special limitations for wearing this model.
Narrow and miniature
Refined Tiny sunglasses will help you create a stylish and bright look in 2023. Narrow glasses of 2023 have many variations, such as futuristic models in the style of the Matrix, elongated rectangular, triangle or oval shapes.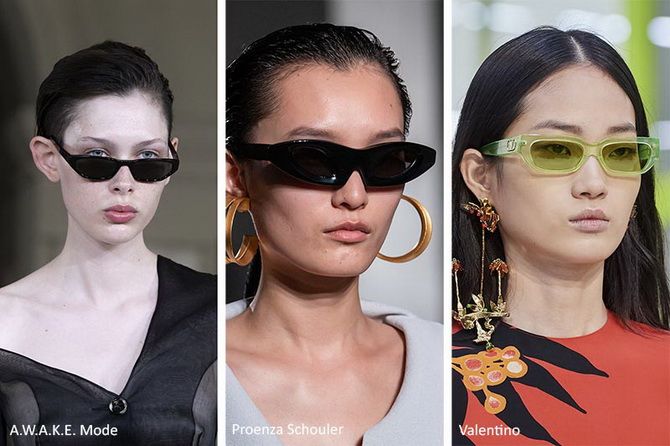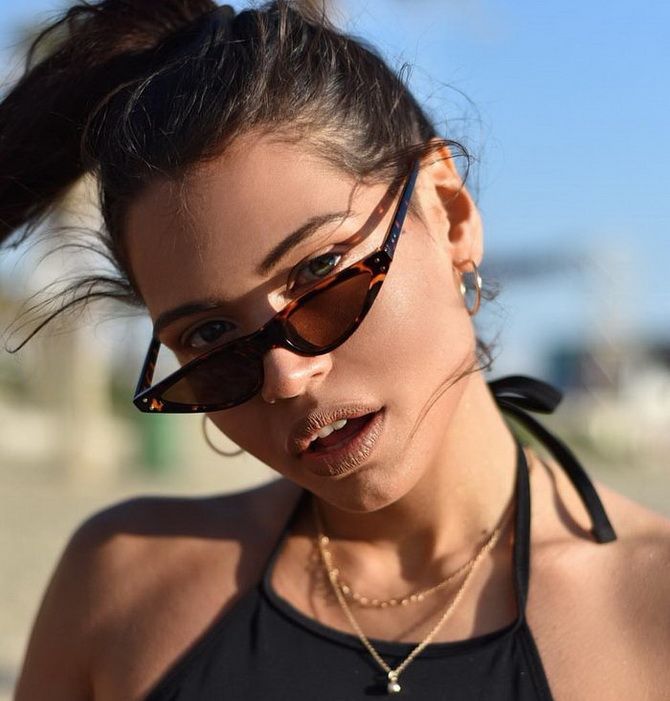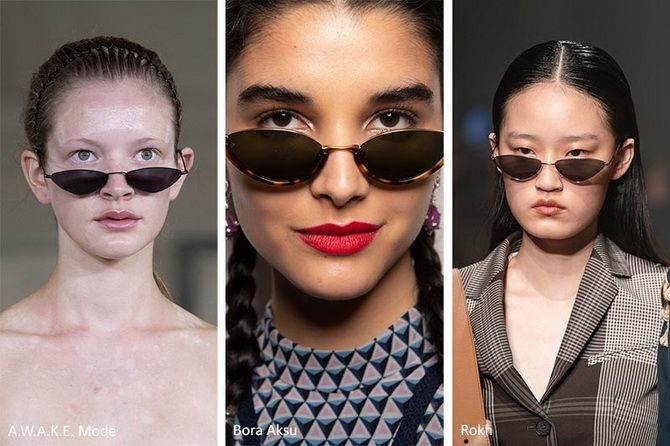 Who are they for? Miniature frames are suitable for girls with an oval and heart-shaped faces.
Colored glass
Looking at the world through pink glasses today is fashionable! You can also turn your attention to the blue, green, yellow and lenses with gradation of color. There are many interesting shapes and frames for colored glasses among the novelties of 2023. And the chains and double bridge between the lenses have become the hallmark of this summer.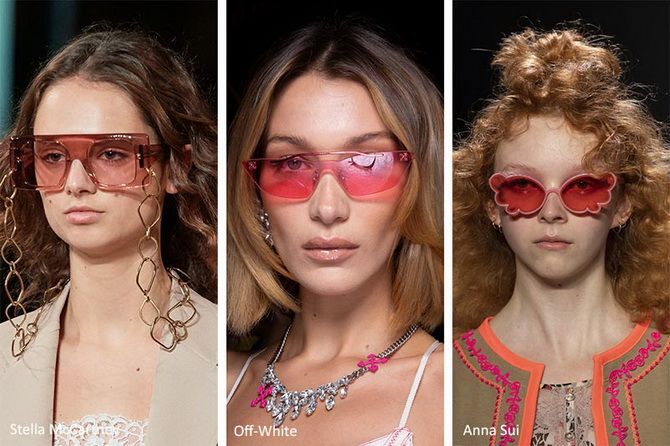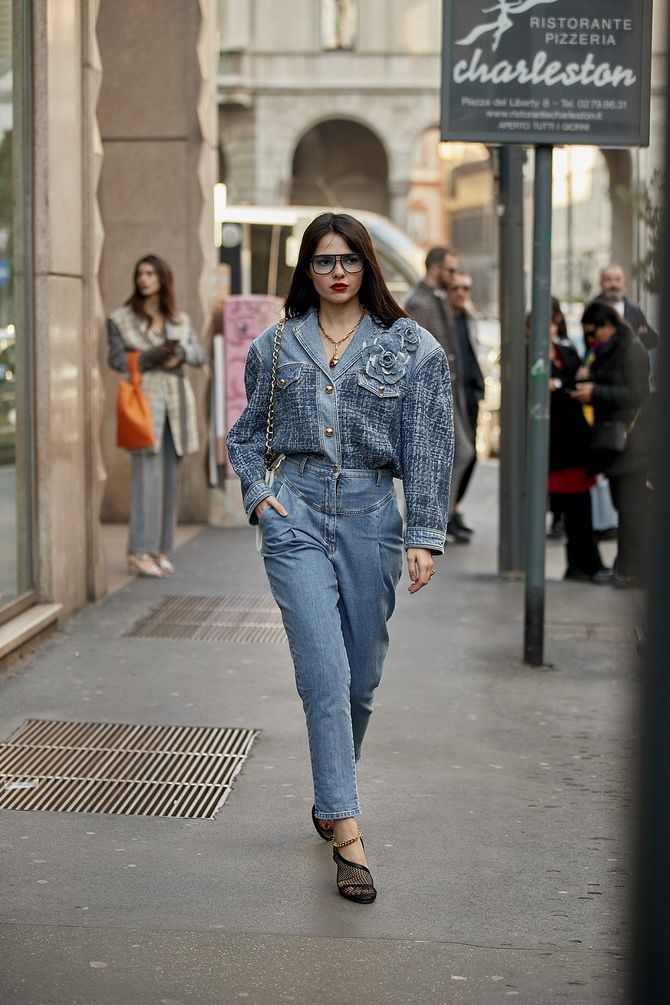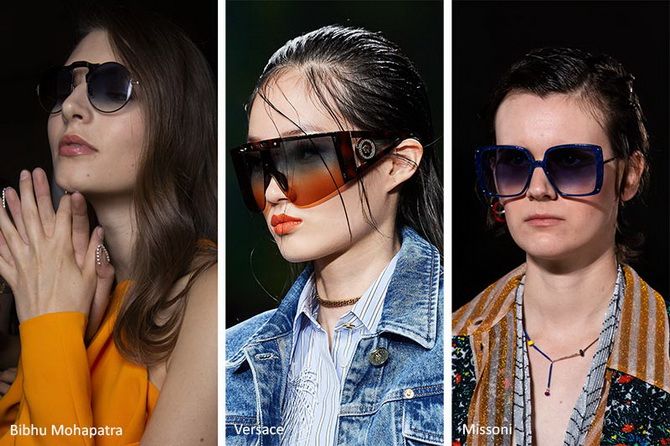 Who are they for? They are suitable for anyone who wants to be bright and original this season.
Solid glasses
Mask-glasses, half-face sports models resembling accessories of skiers will be very useful to us in the spring and summer of 2023. Models with black and colored frames, without any frames and with beautiful fittings look very stylish and elegant.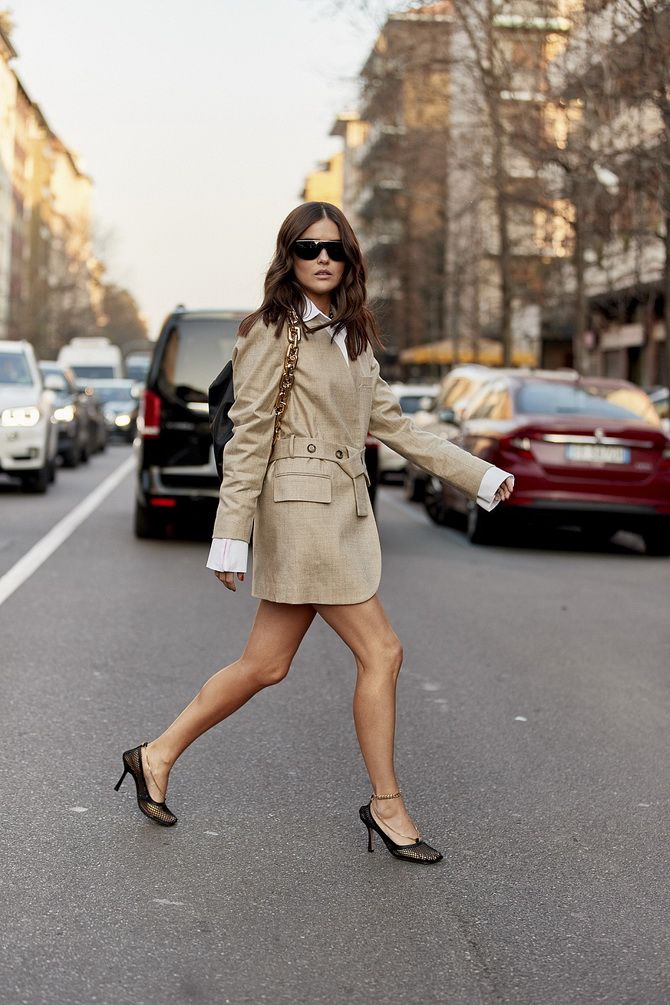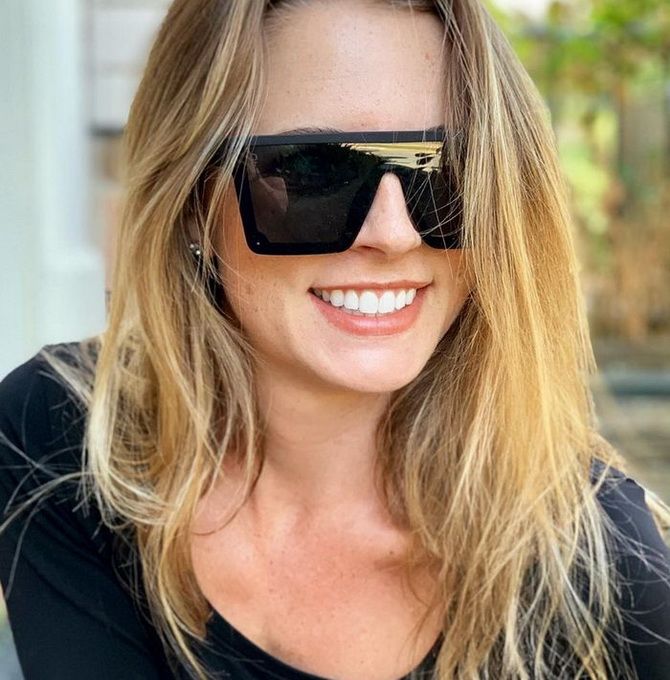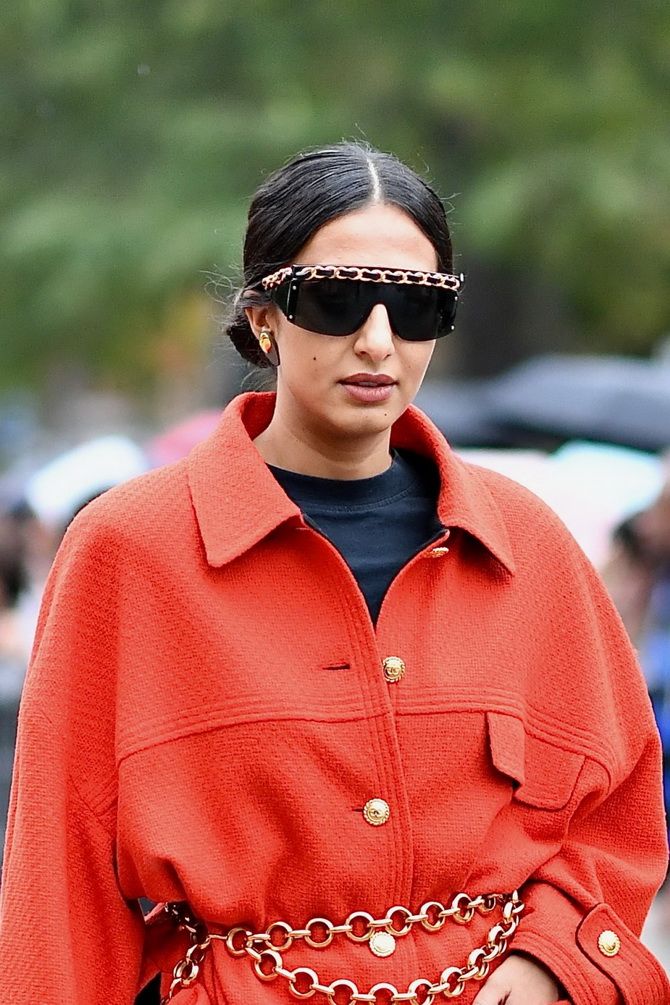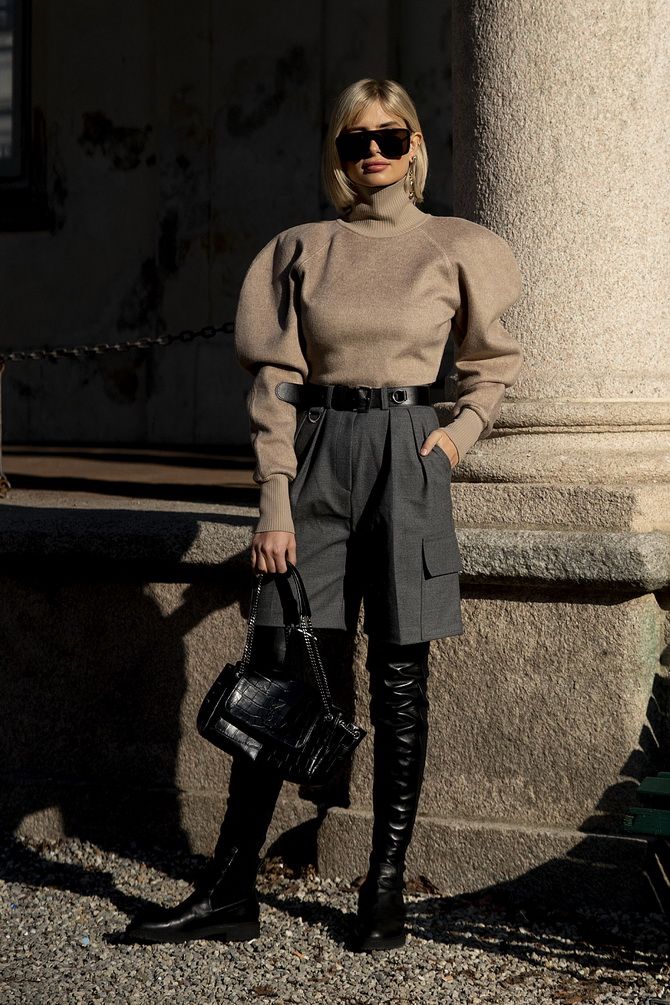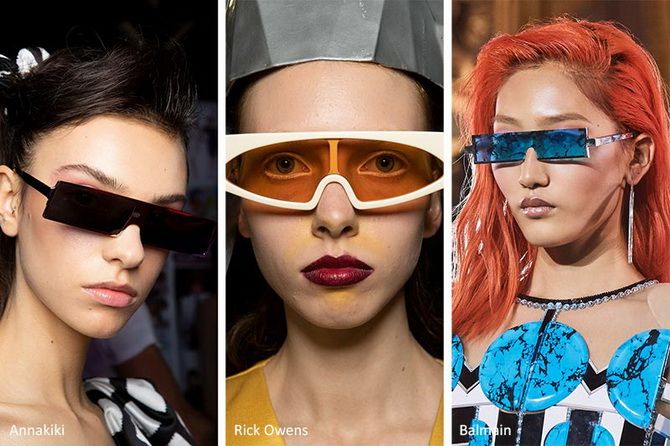 And thin glasses with rectangular solid lenses became the novelty of 2023.
Who are they for? Such sunglasses are suitable for all girls who have a rectangular and round facial shape.
Similar articles / You may like this