The summer of 2021 pleases fashionistas with novelties and stylish looks. During this hot season, enjoy the possibility of wearing long dresses and skirts, bright colors and prints. Try on new accessories and trendy shoes. Read more about the trends of summer fashion 2021 at Joy-pup. We have chosen new photos, stylish looks and chic outfits for everyday and holiday events.
Draperies and ruffles
We had the joy of observing frills, flounces and delicate ruffles on dresses and skirts even when getting acquainted with spring trends in 2021. What's interesting, this decor element can be barely noticeable on clothes and give it liveliness and lightness. Or it can be more vivid and even hypertrophied, which immediately makes the image festive and a little pretentious. However, these are the laws of modern fashion – even everyday clothes should be festive enough. Combining, for example, elegant dresses with sneakers or chiffon blouses with straight trousers and jeans, you'll be in trend this season.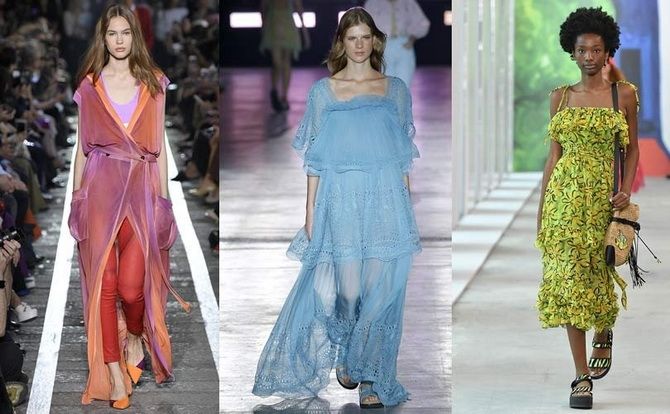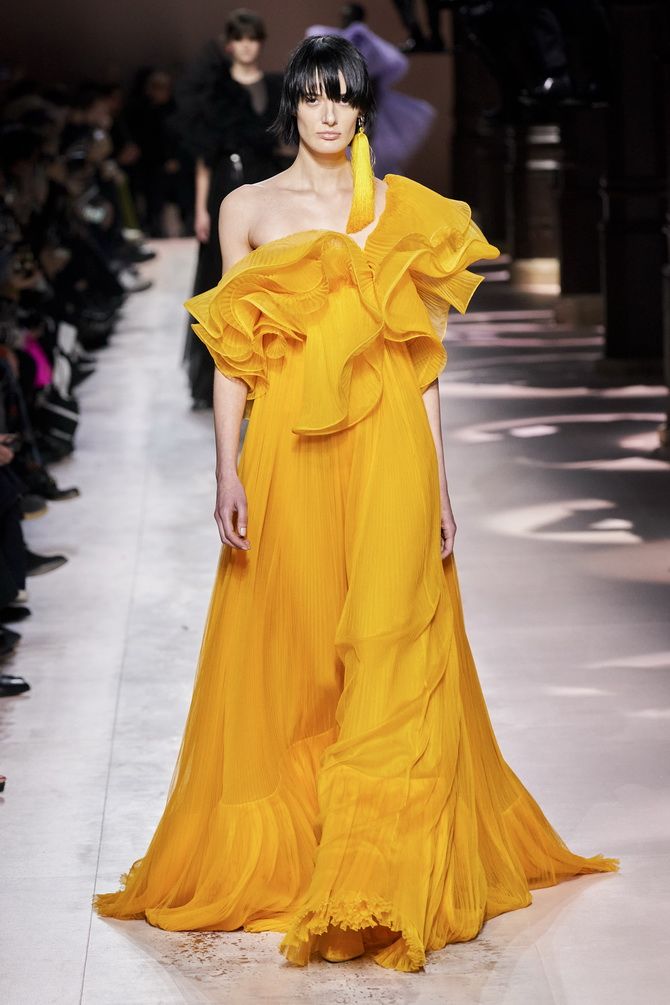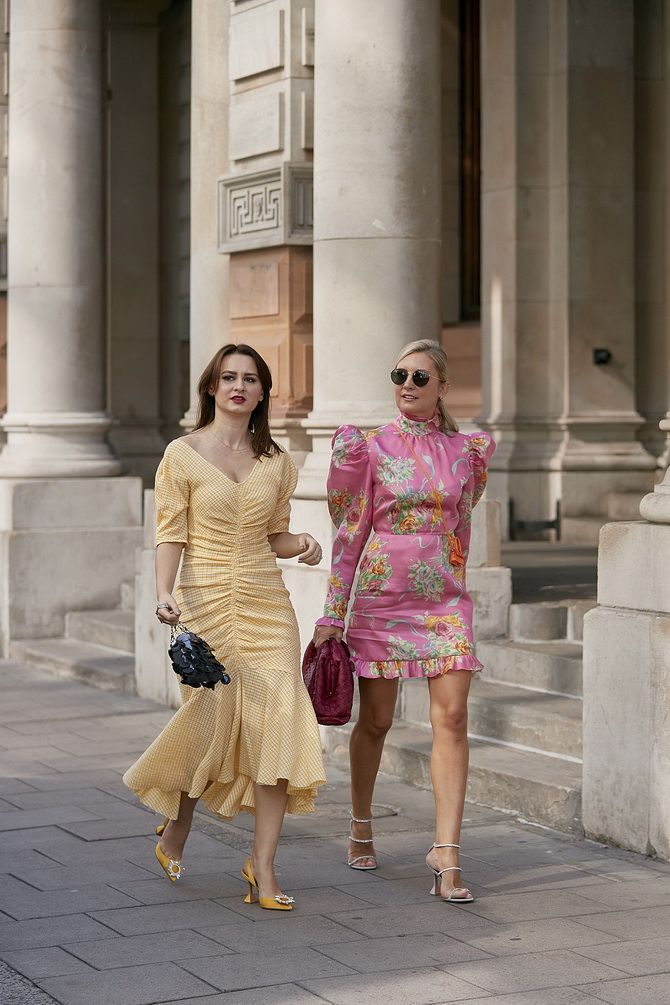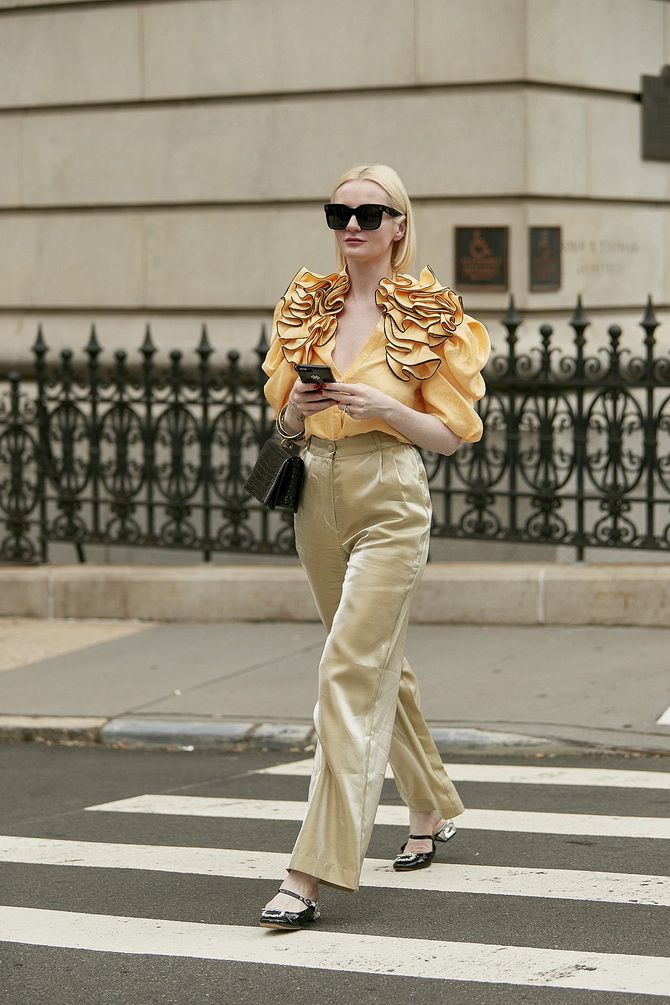 As for draperies, in the fall and winter of 2021-2022, there will be even more of them, both on the catwalks and in everyday life. We recommend fashionistas to get a couple of draped outfits now. Moreover, they perfectly keep excess pounds hidden.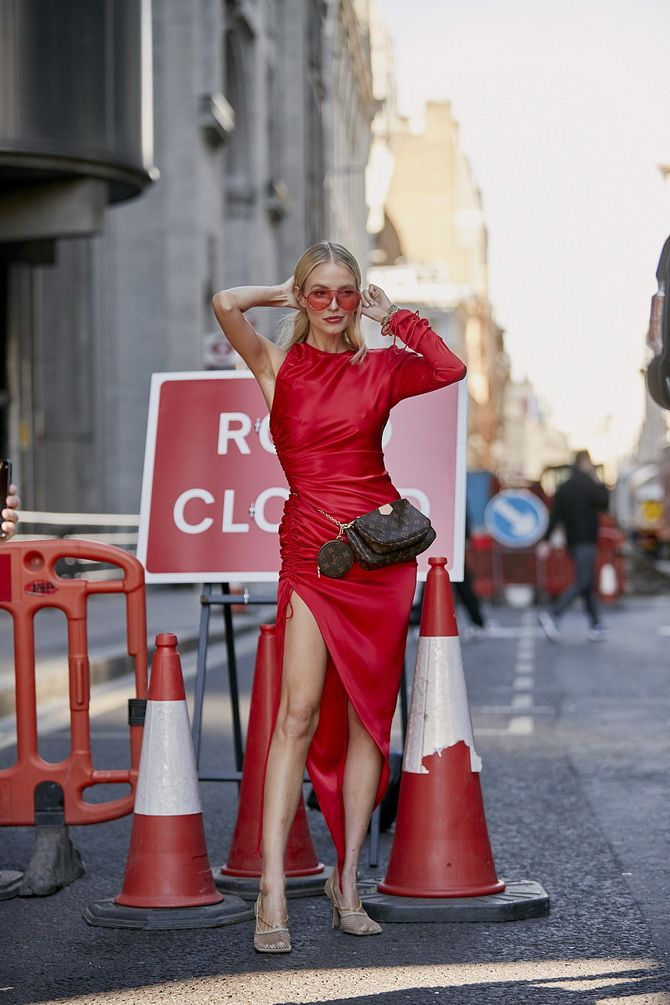 Lavender
The delicate lavender colour will become one of the main shades of the 2021-2022 fashion season. In particular, we saw a lot of lavender colours at the shows of the designer house Hugo Boss, as part of Milan Fashion Week. Other brands also show their love for this beautiful colour.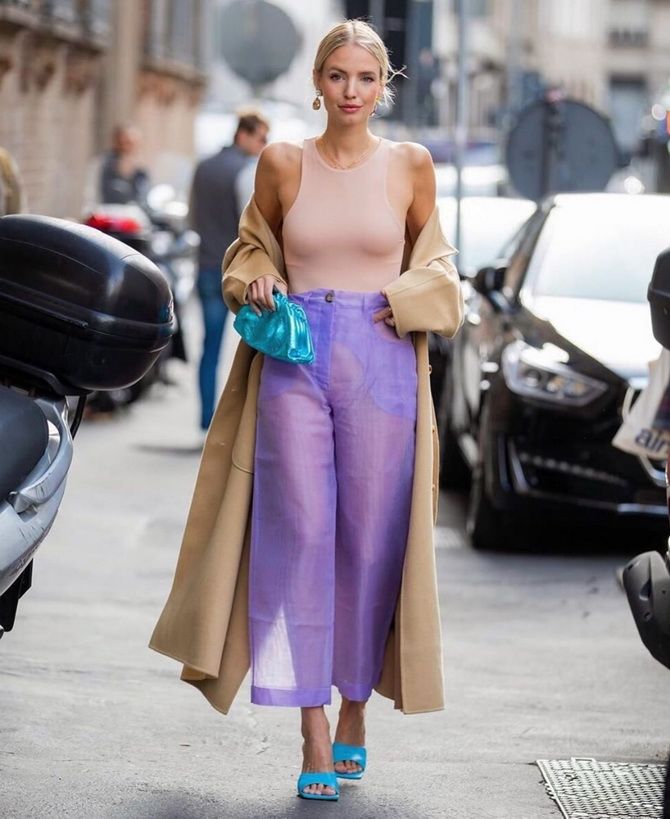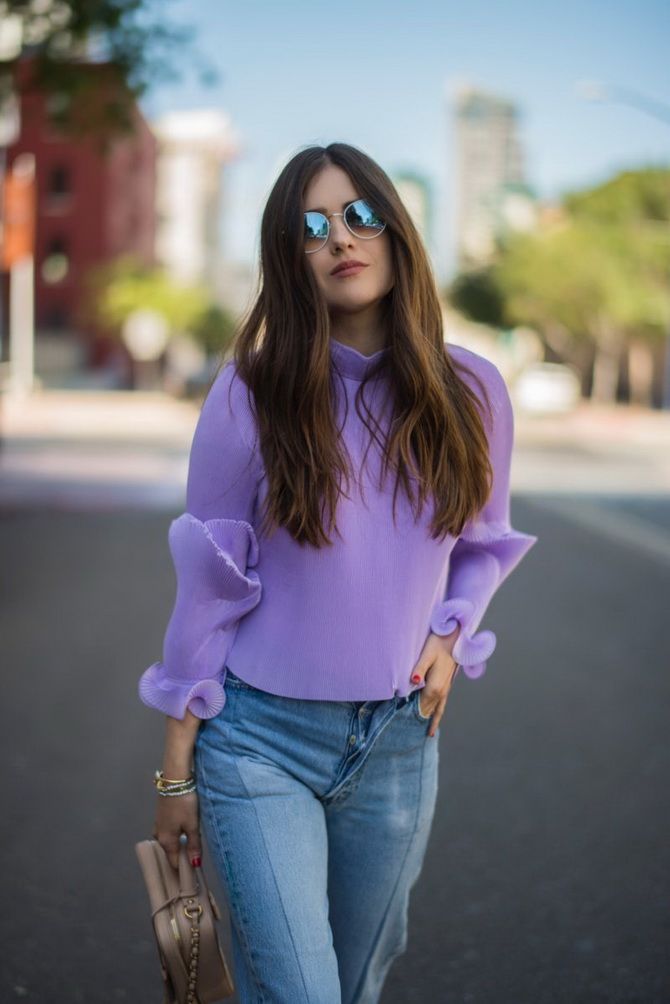 From pastel to rainbow
Since we're talking about fashionable colours, it has to be said that in the summer of 2021 in addition to red and classic blue you'll have plenty of other colours to choose from. The colour range varies from white to orange, from pistachio to mint, from pale blue to deep yellow. And you can wear a rainbow of colours at the same time.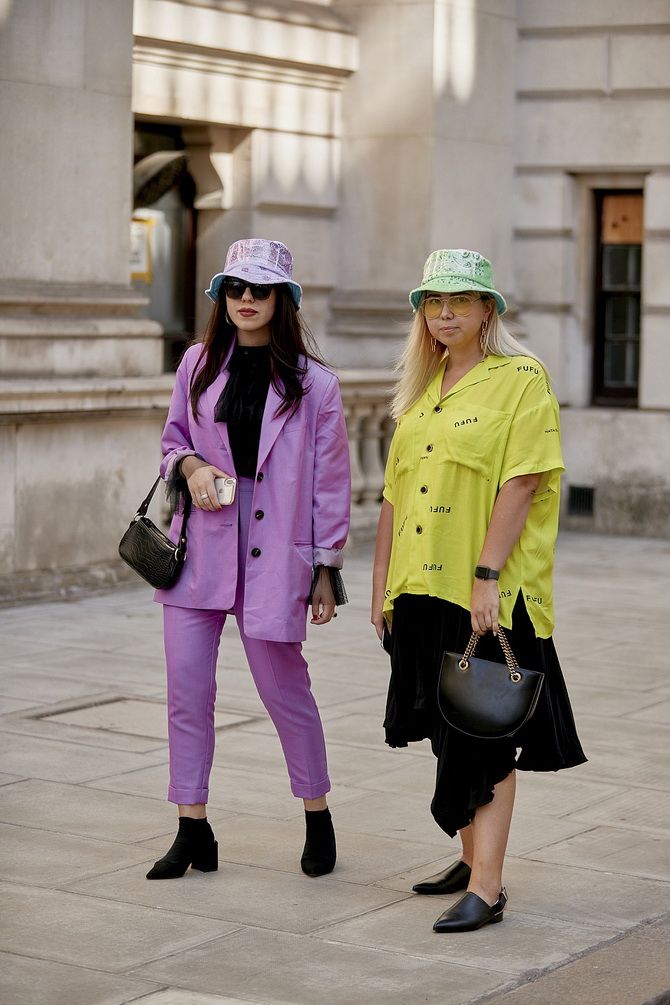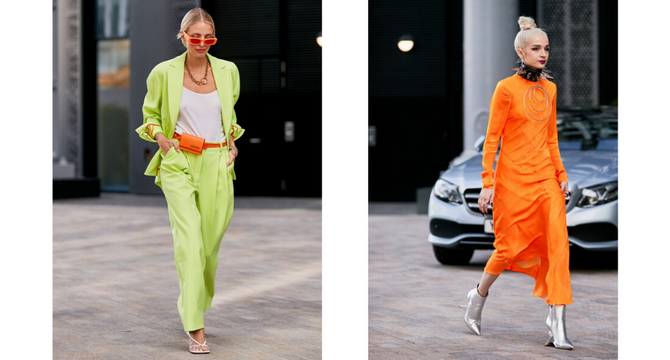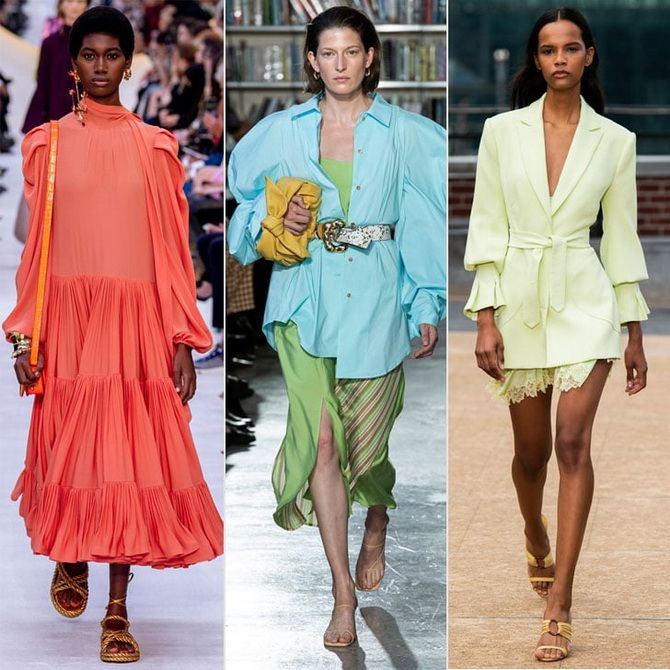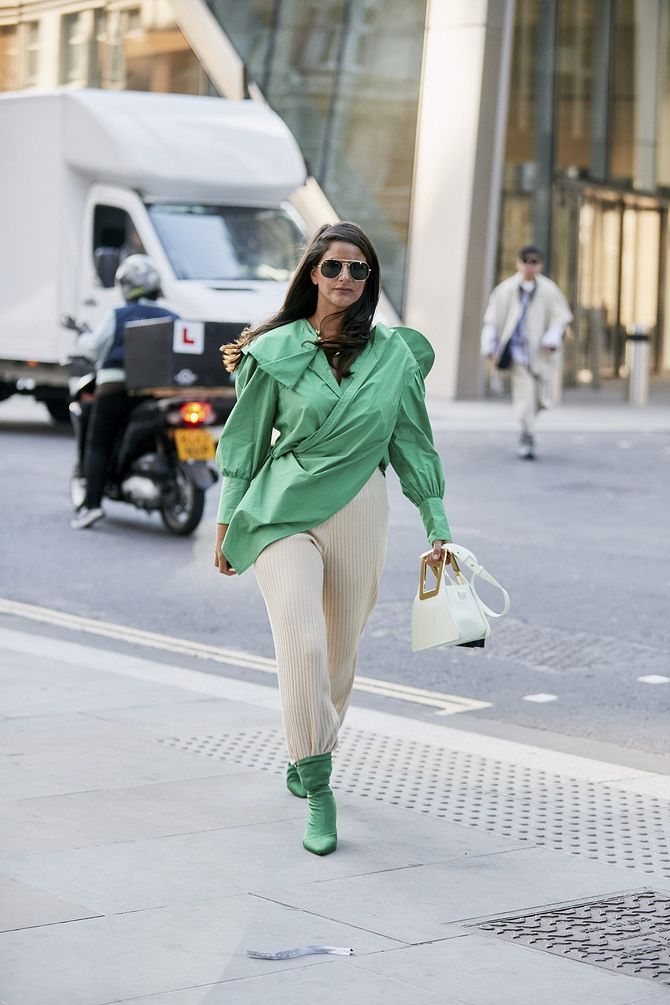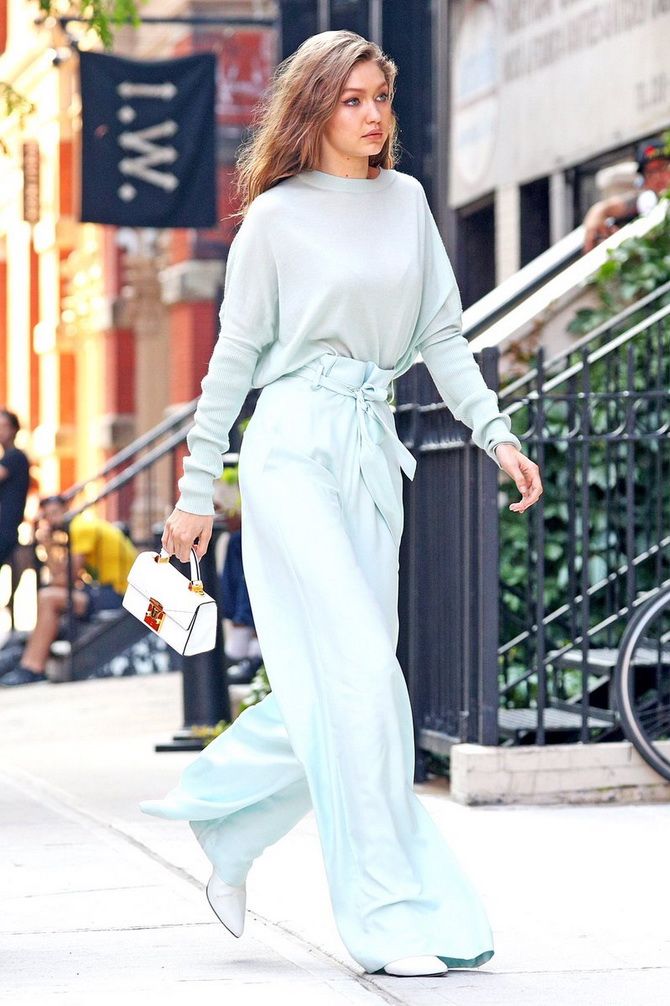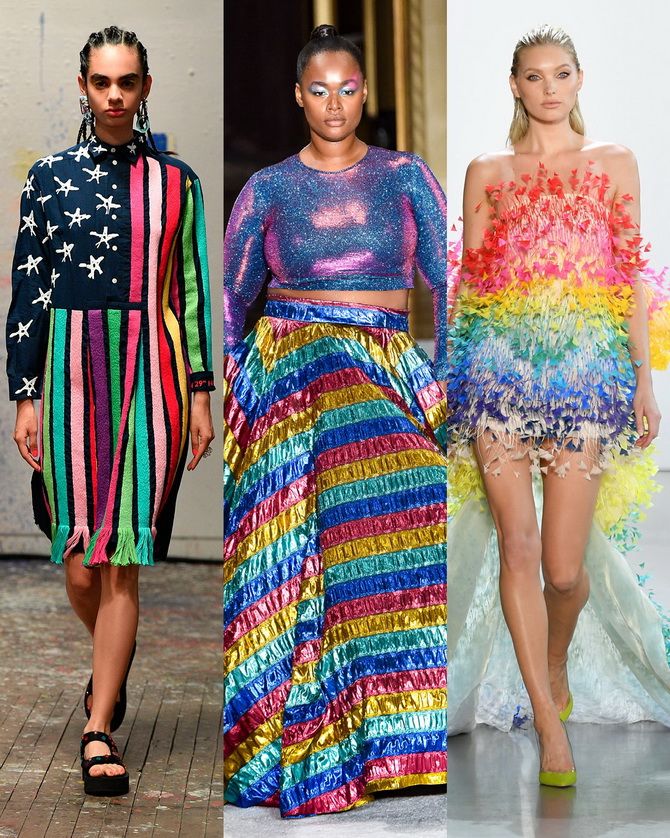 Elegant white
Snow-white total looks became a real sensation of the summer fashion 2021. Women's suits with white skirts and trousers, classic shirts, tops and T-shirts of different styles and lengths will please fashionistas with their versatility and simplicity.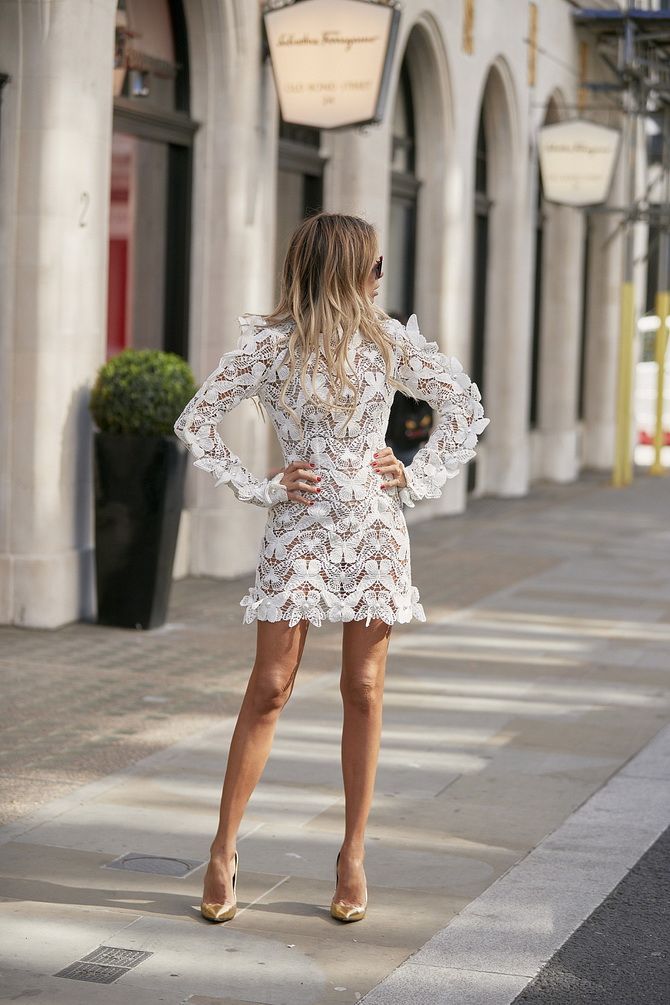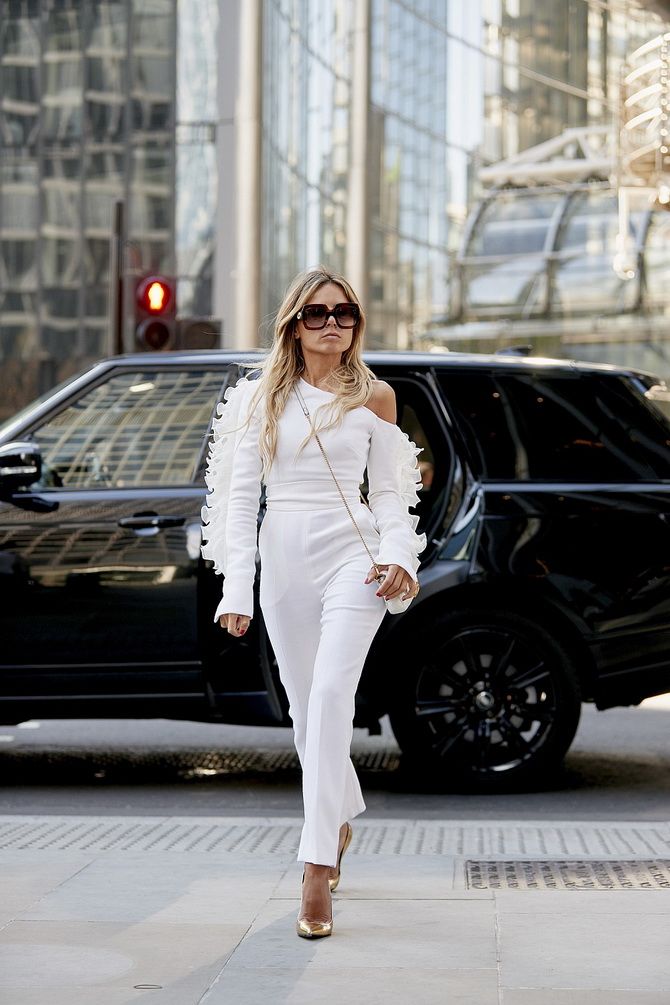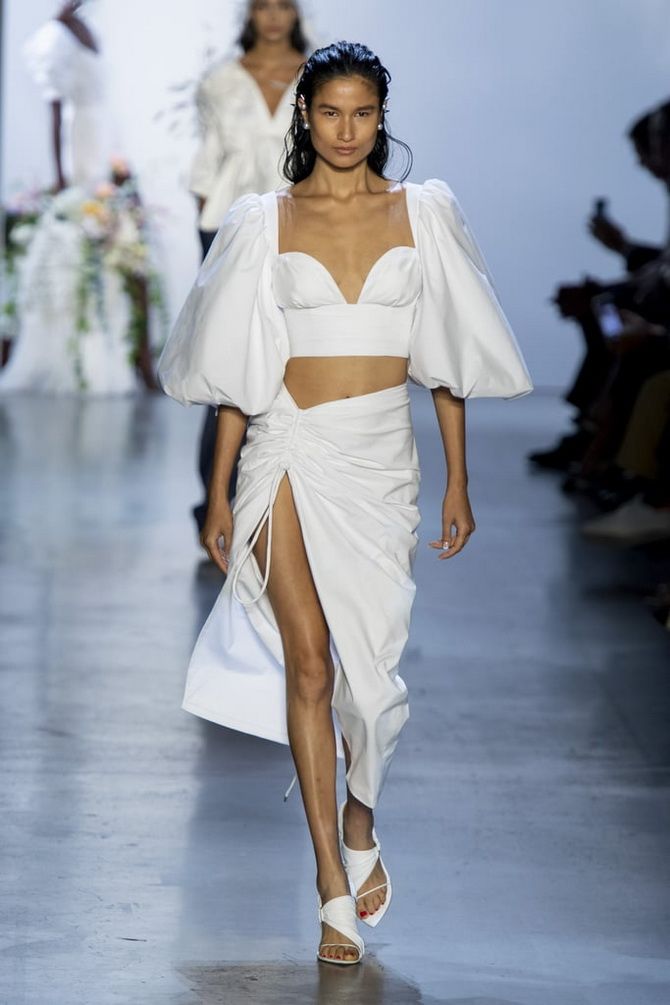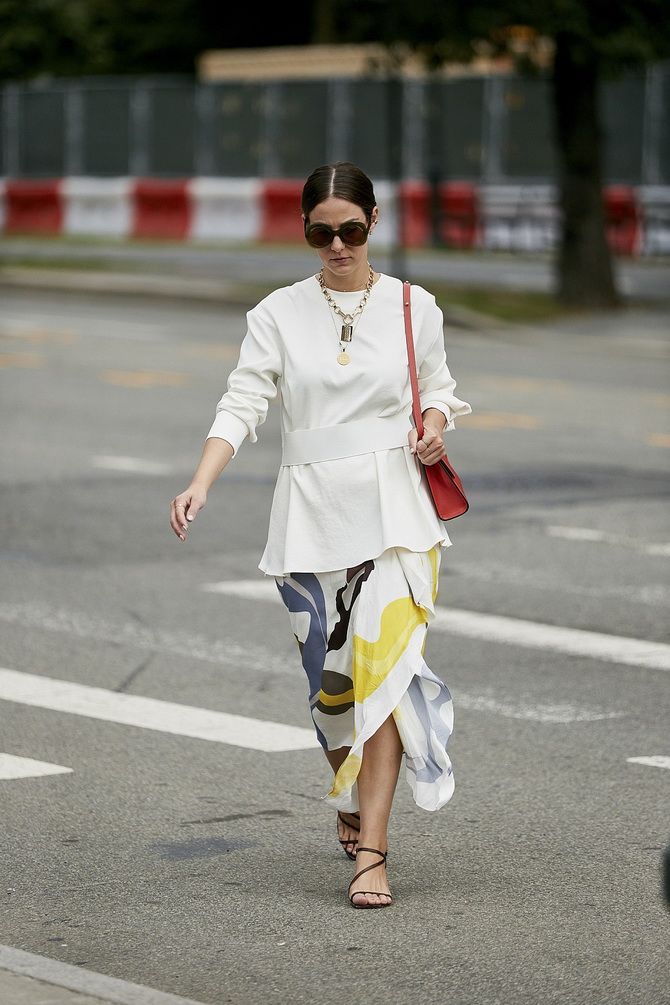 Leather
Leather and its substitutes may not be the best summer material. However, you can't argue with fashion trends in 2021. Besides, the weather is unpredictable this summer, so a leather mini dress, light skirt or shirt would definitely do no harm.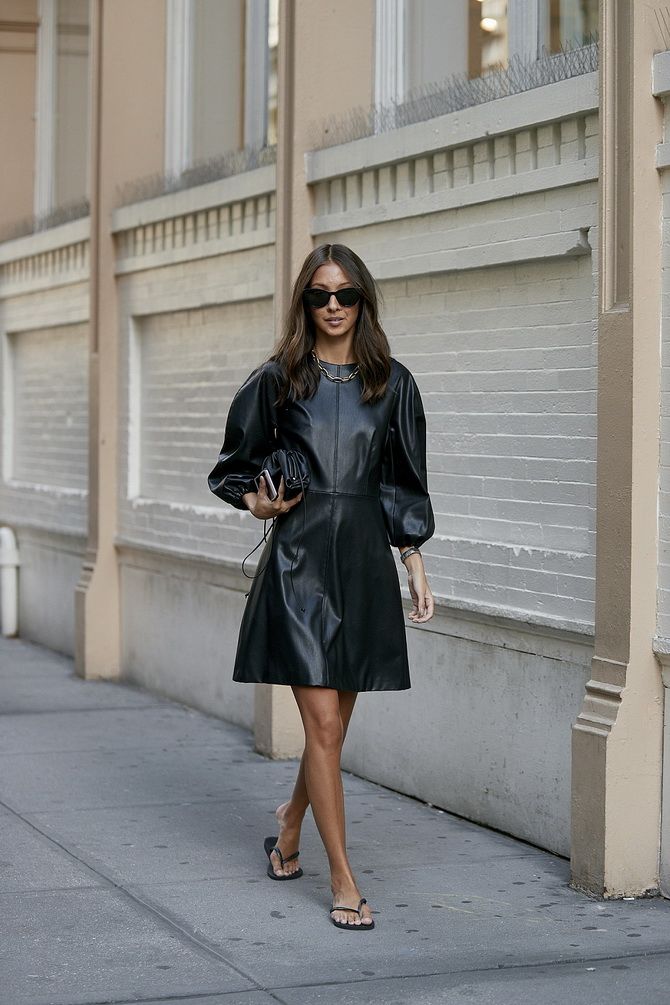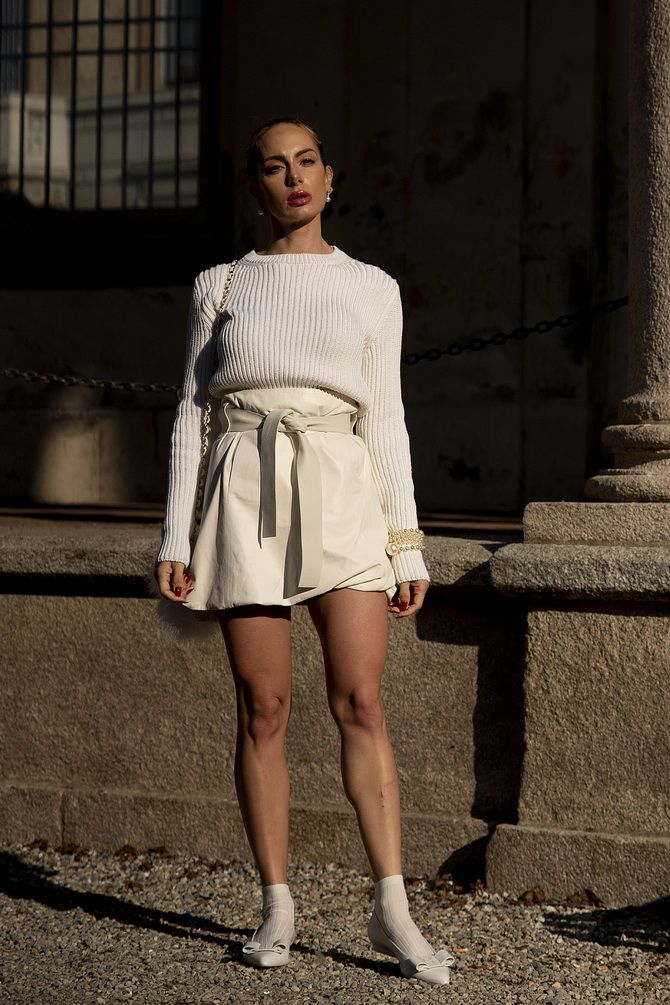 Trendy blazer
Continuing the theme of unstable weather and fashion trends 2021, it is worth recalling the classic jackets and blazers. This season they are combined with short tops and skirts, worn with shorts, jeans and t-shirts. You can also wear them instead of dresses, decorated with a belt, chains and other accessories.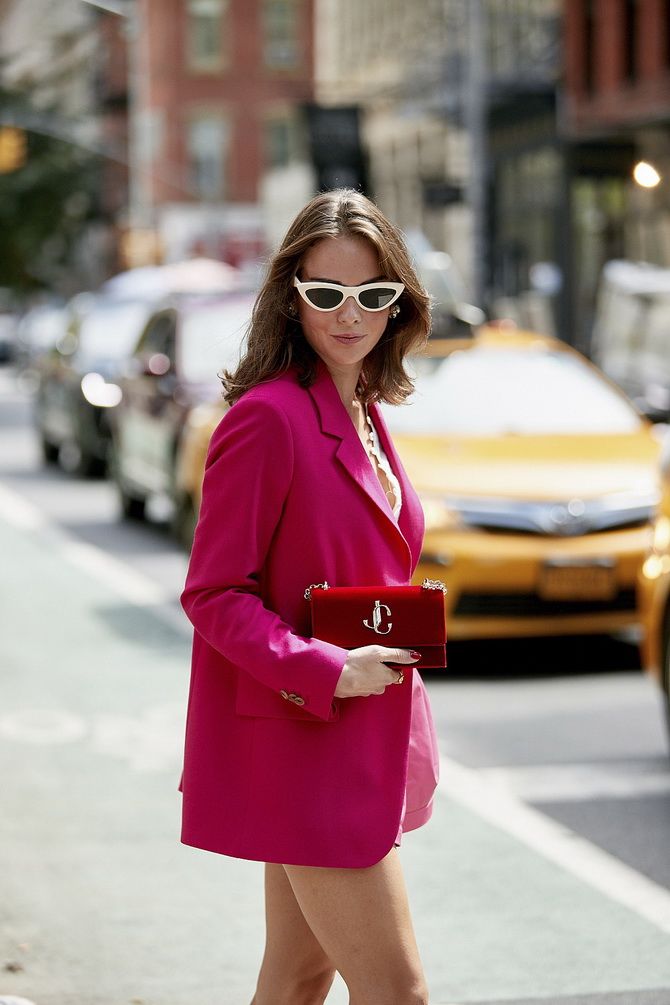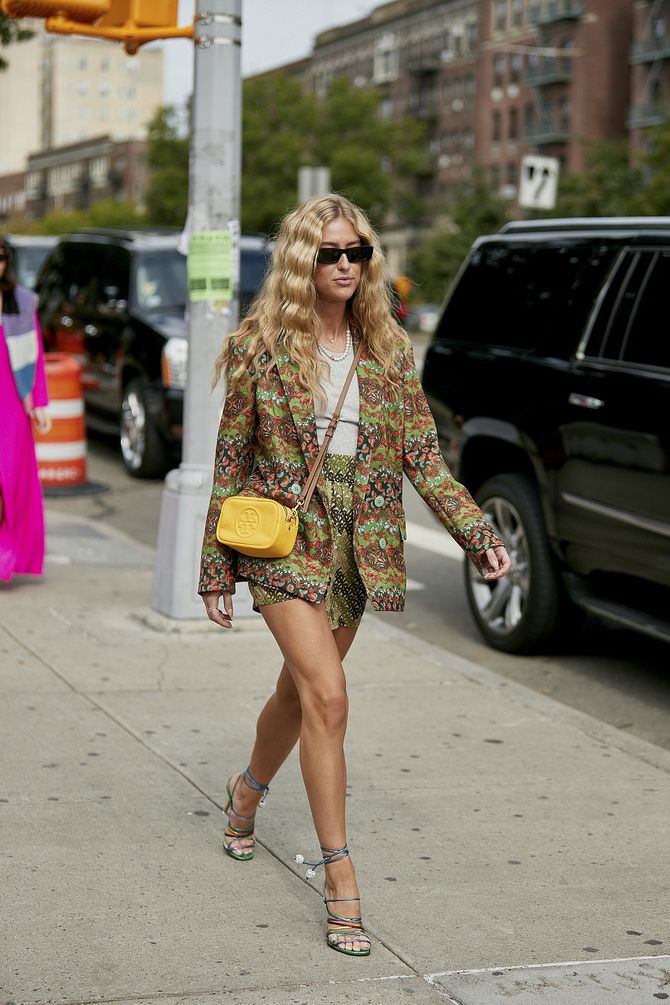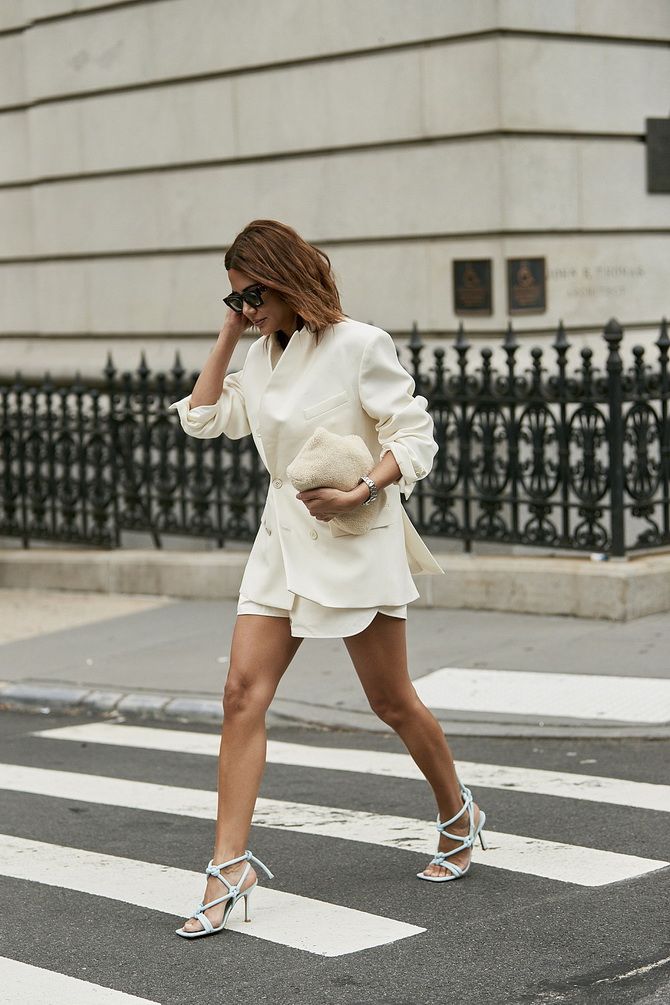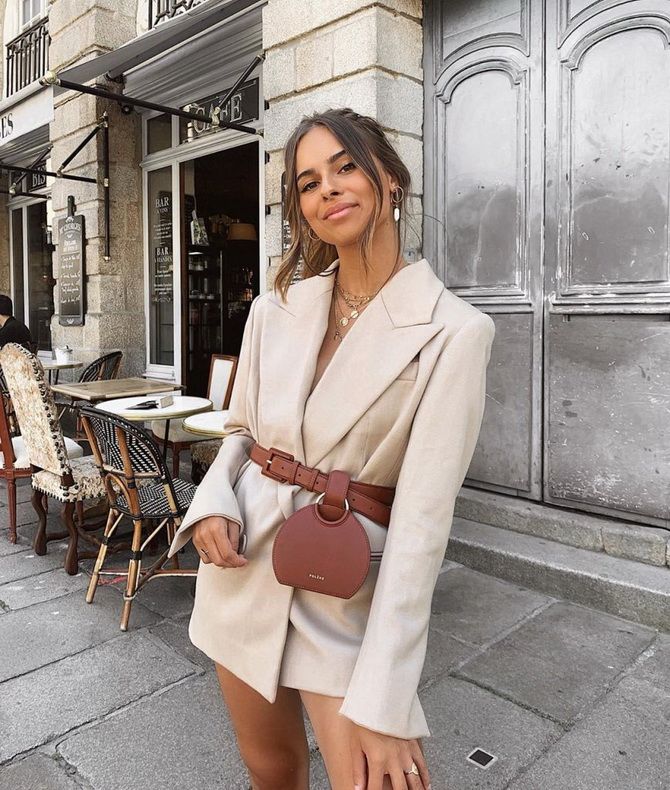 Tartan and polka dots
The checkered print hasn't lost its fashionable position for several seasons in a row. The same can be said about the polka dots. By the way, this season, stylists advise not to be shy and combine several different prints in one outfit.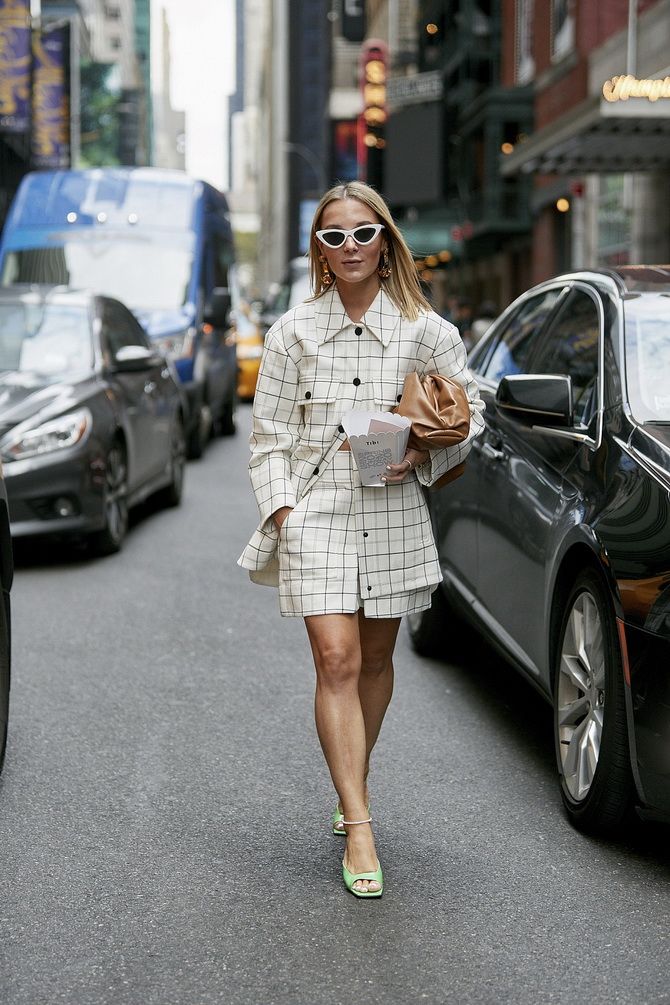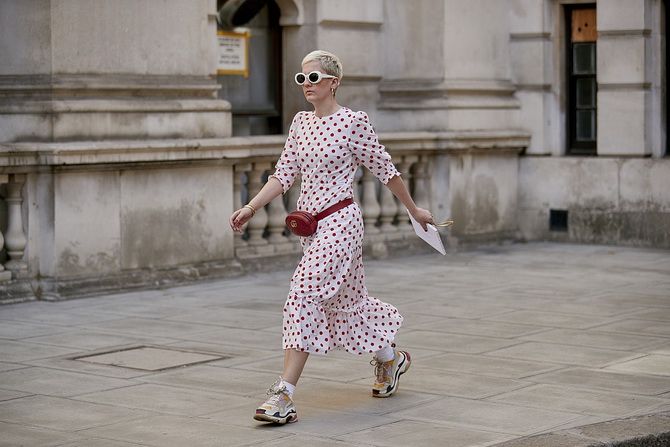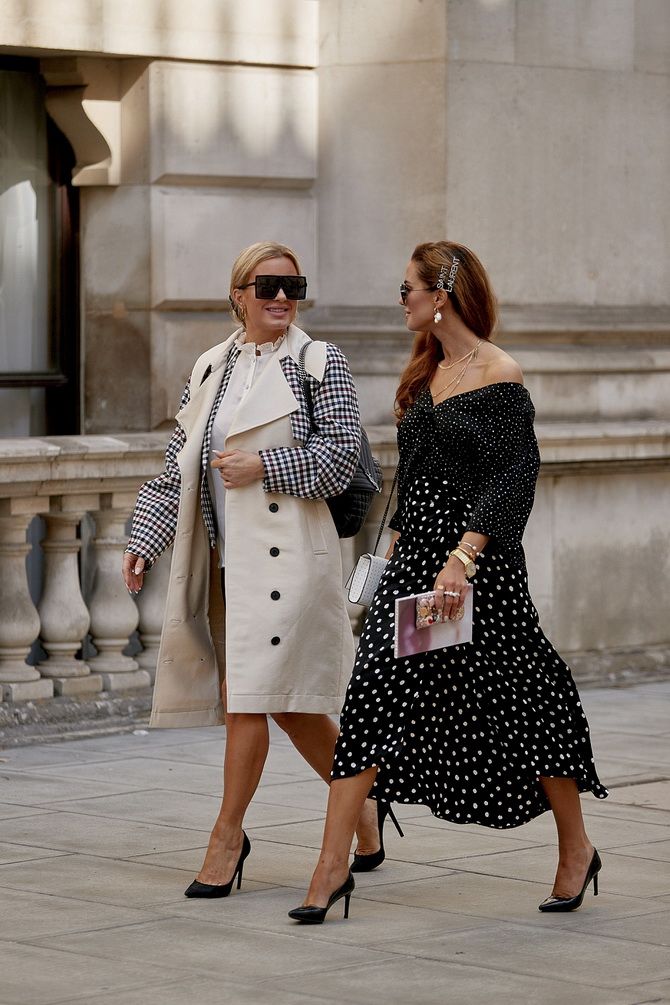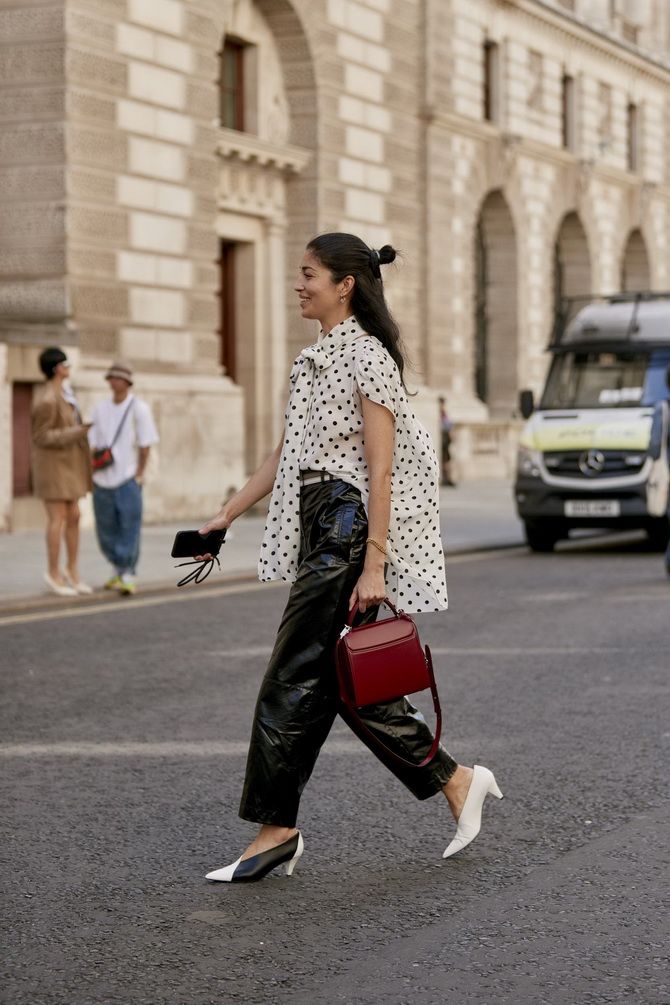 Emphasis on the sleeves
Dresses with magnificent sleeves became a hit of spring fashion 2021. In the summer, blouses, short tops and shirts joined them. Puffs, lanterns, gigot, bells, and balloons, there's plenty of sleeves' types. And if you still don't know the meaning of these words, you should definitely catch it up!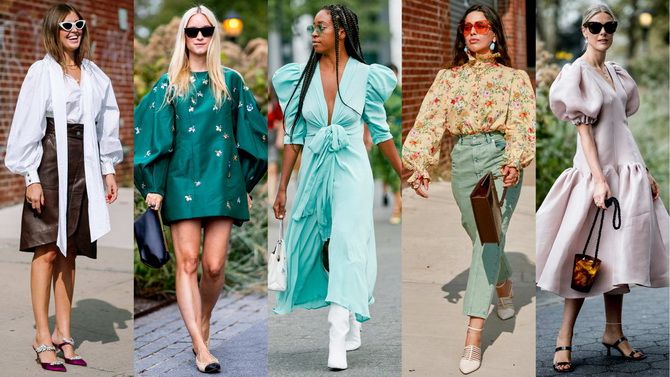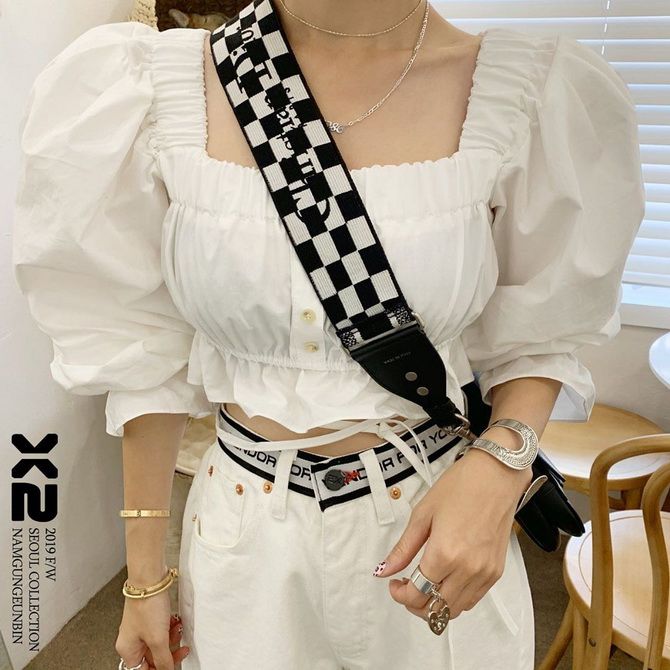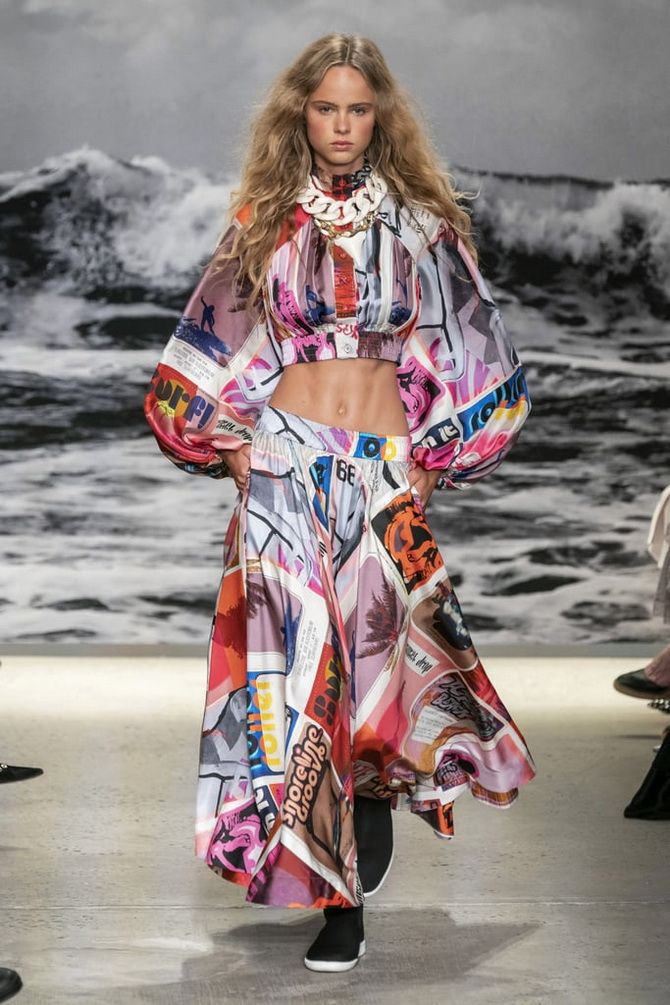 Extreme
Mini skirts, short dresses and shorts found their place in the closets of fashionistas in the spring. They were also joined by floor-length skirts, light dresses and sundresses, that are worn with comfortable sandals in the summer of 2021.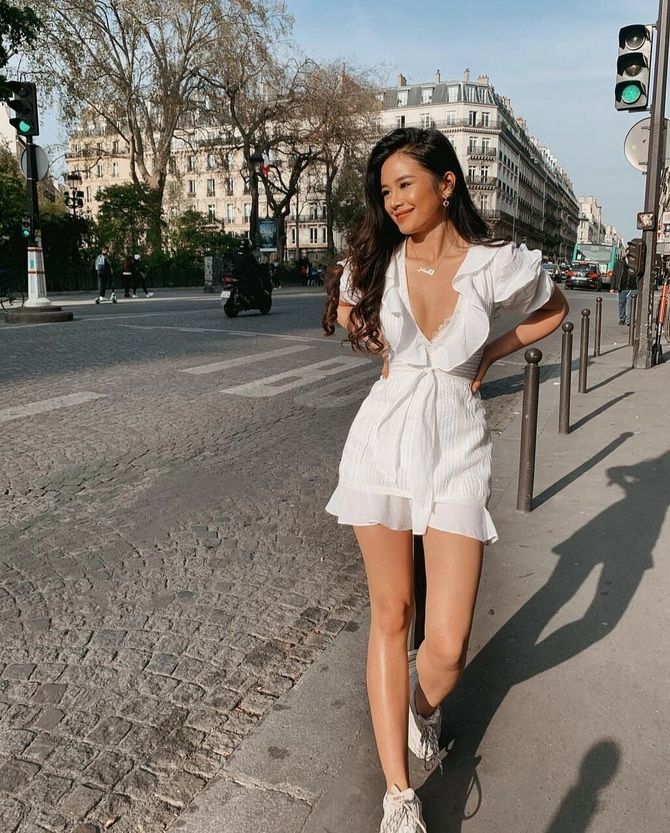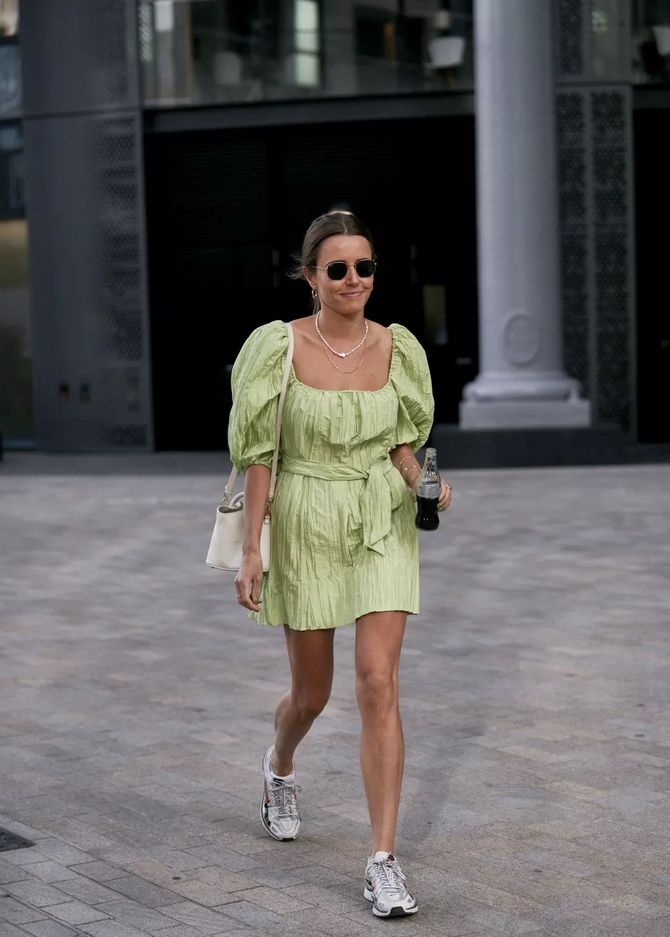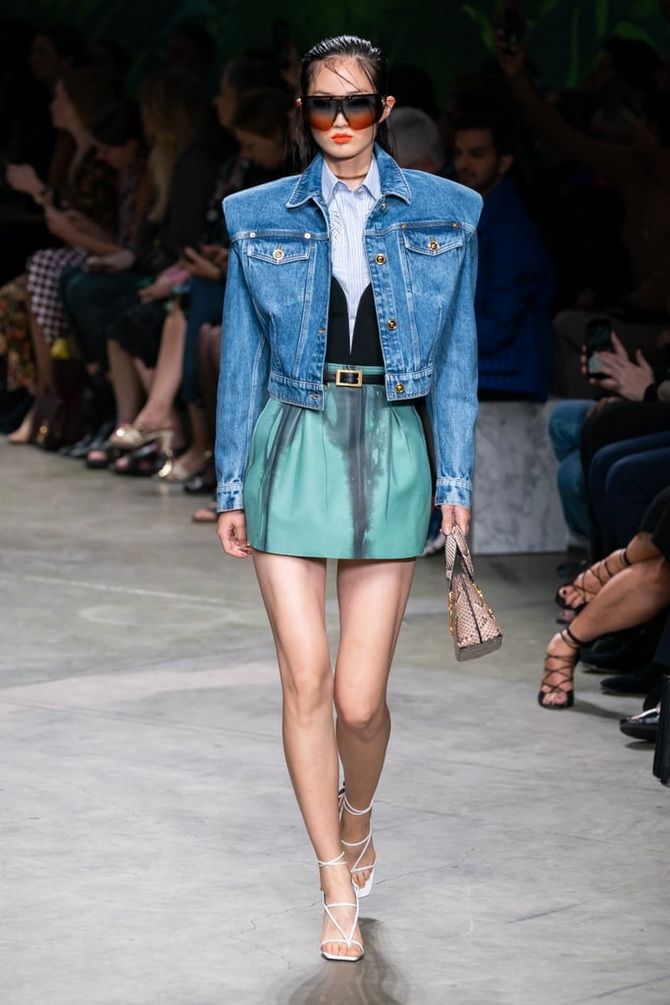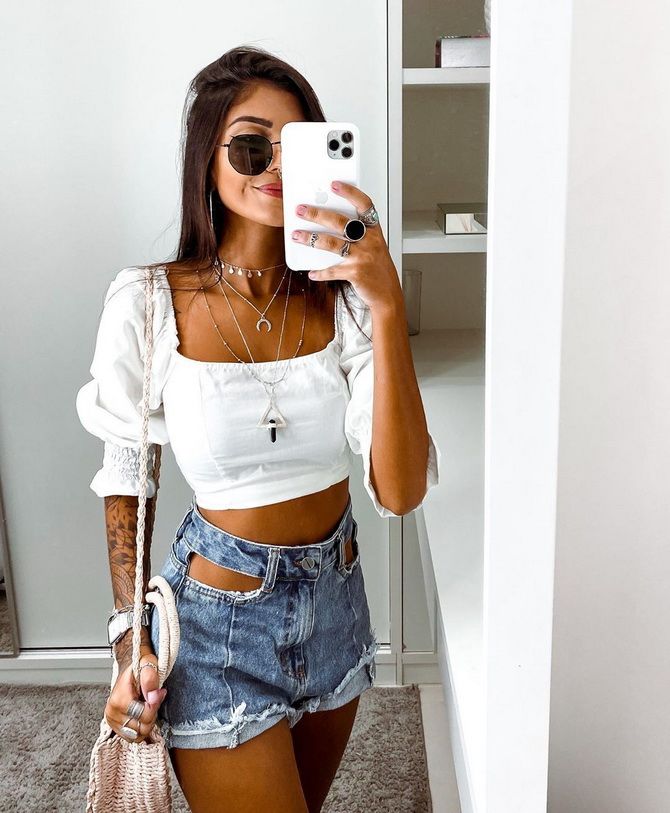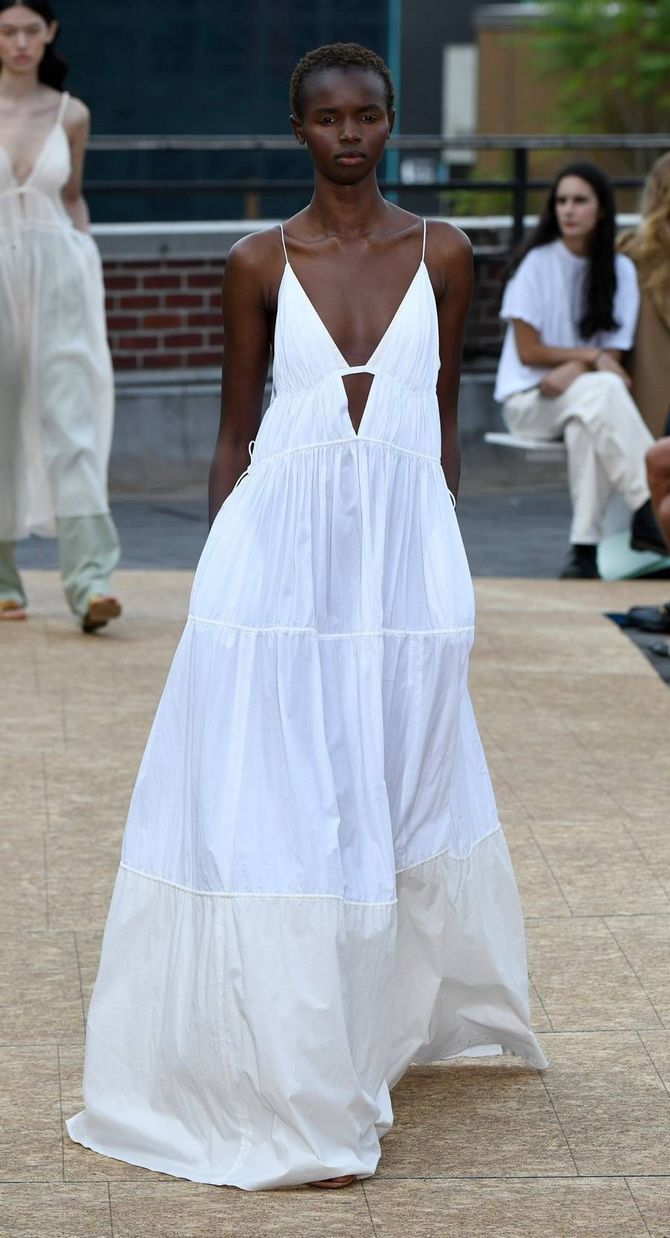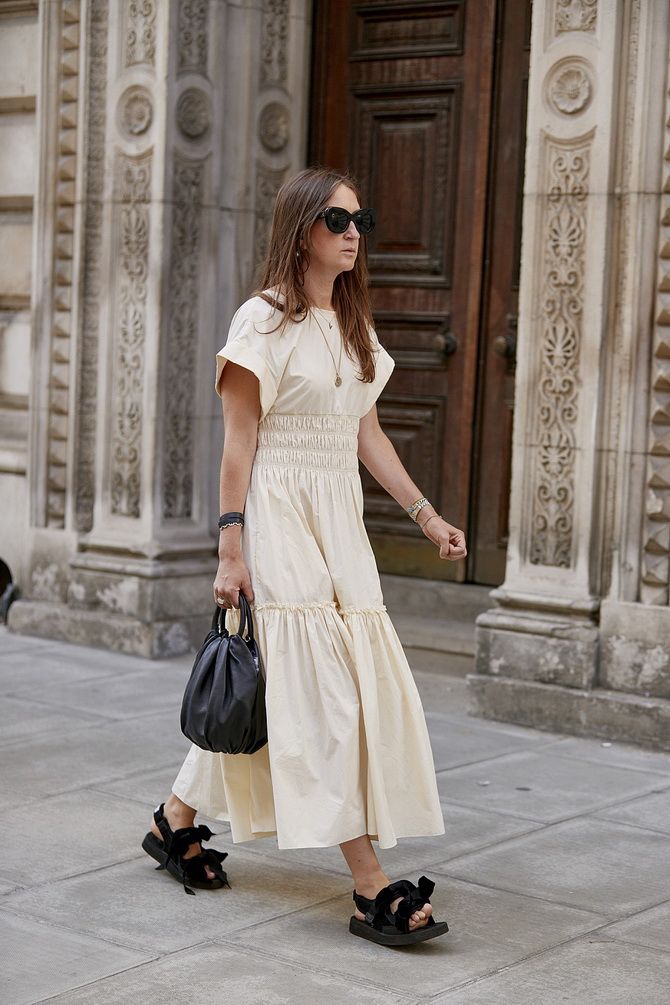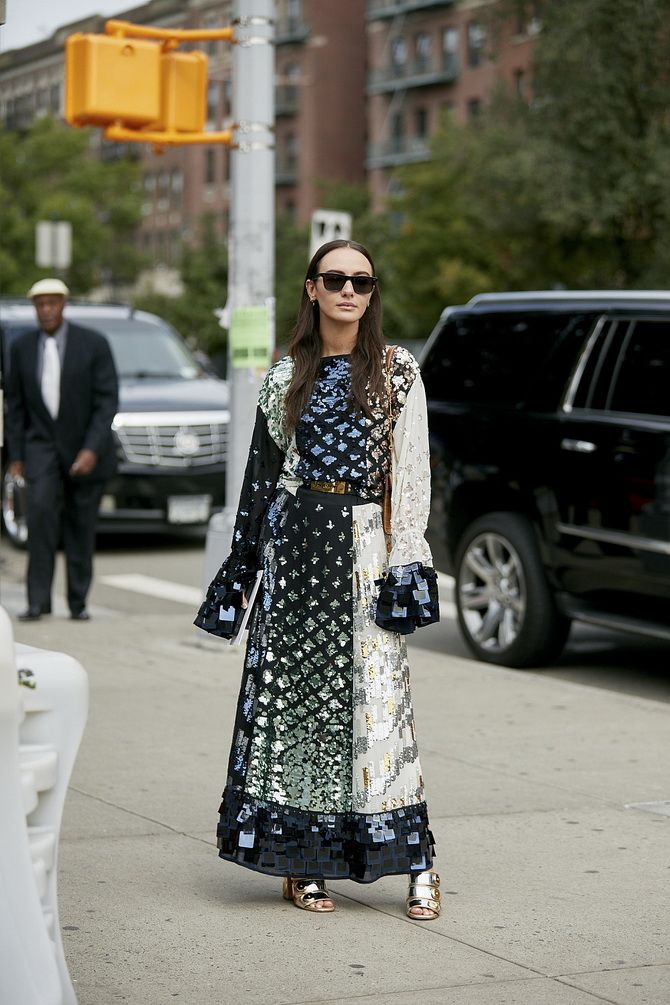 Lingerie and transparency
In the trends of women's fashion 2021, you'll see short tops showing a belly button, maxi outfits made of mesh and lace. Items of clothing more and more resemble underwear (bustier tops, "naked" dresses and blouses). Is it the struggle of women for men's attention or another provocation of designers? It's up to you to decide. And photos of fashionable summer looks 2021 will help you figure this out.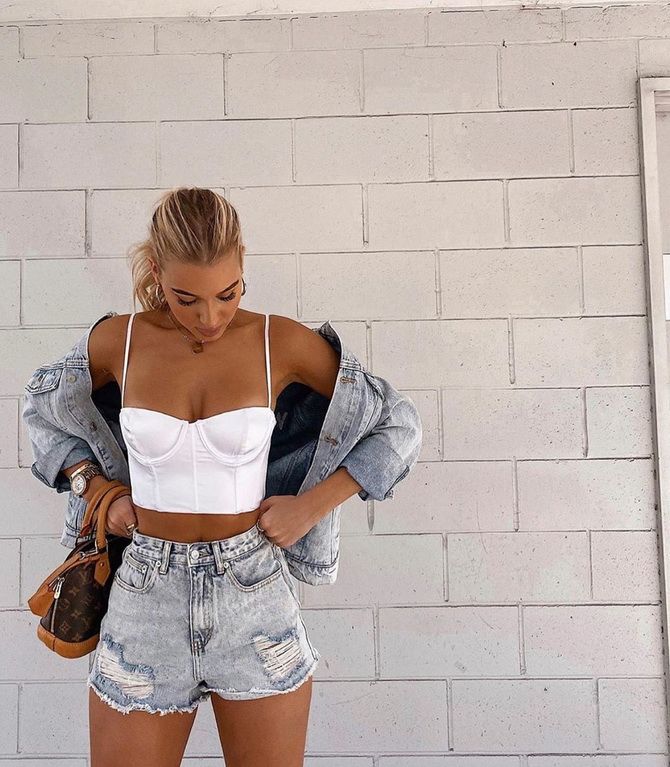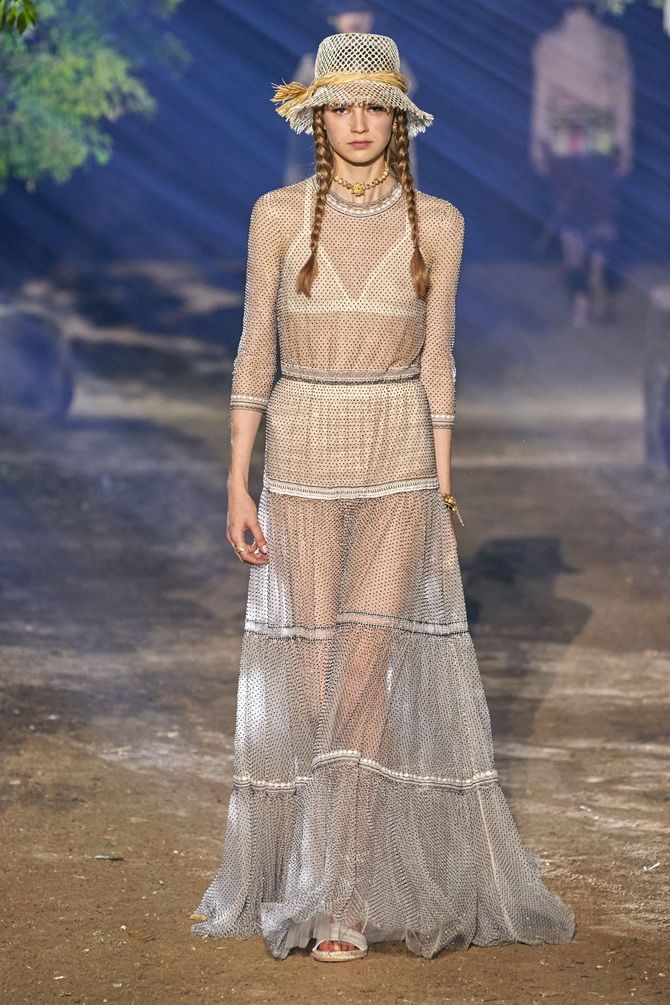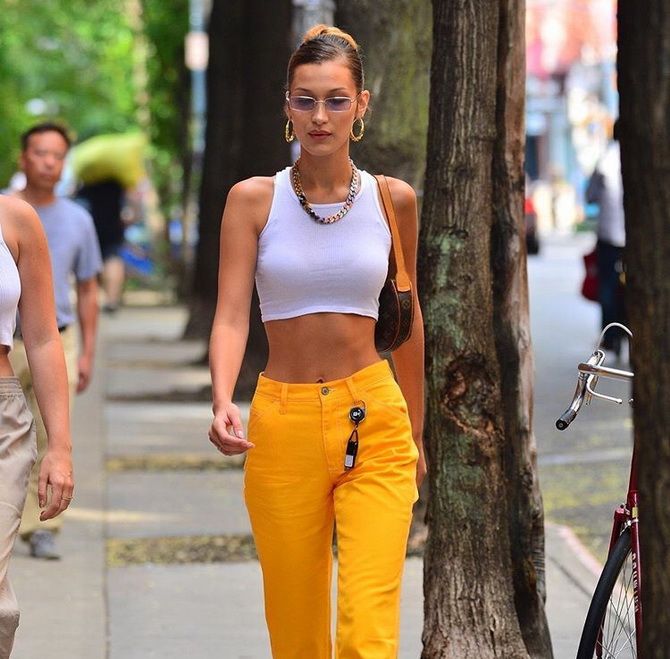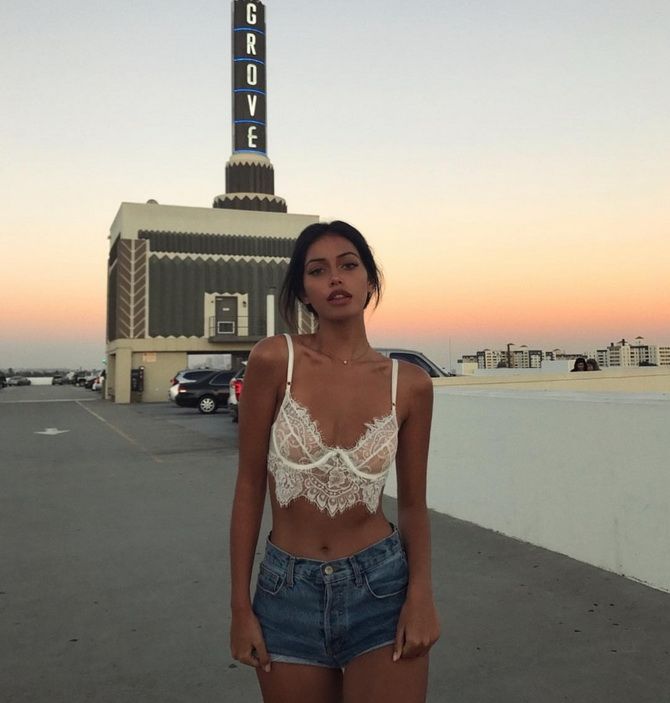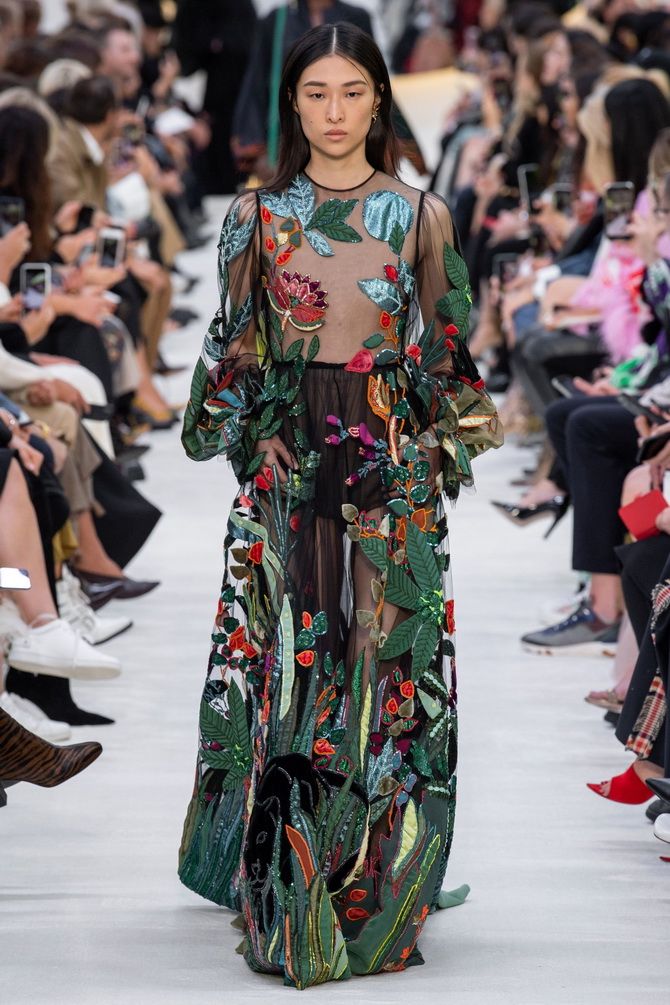 Square Toe Sandals
For some, it's unusual and strange, but for others, it's convenient and very stylish. We are talking about fashionable square-toed sandals, which today can be seen on almost every fashionista in Instagram. Be ready to accept or refuse this controversial trend in the summer of 2021.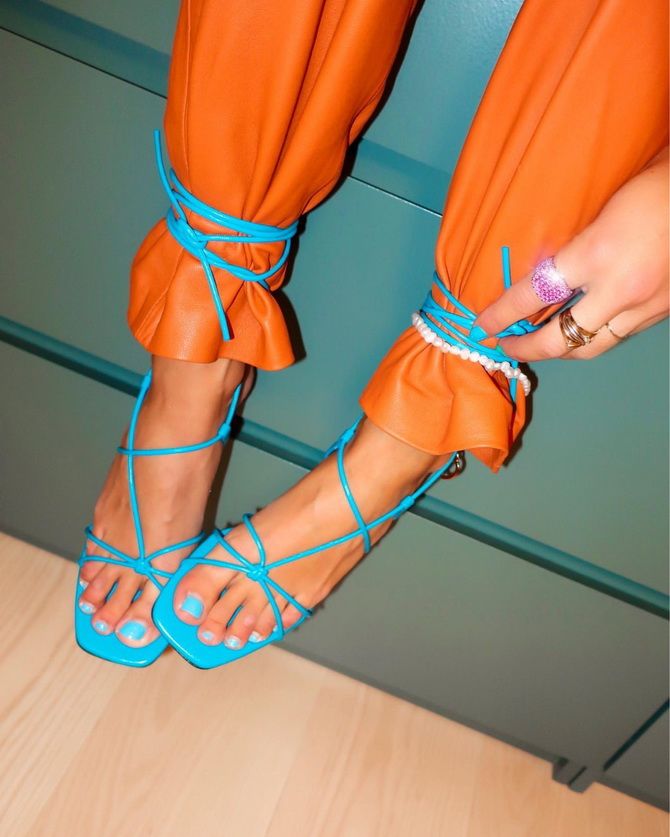 Floral print
Flowers that "bloom" on the dresses and blouses of the main fashionistas can easily be in your closet. Take a look at the photos of the best spring-summer 2021 shows for inspiration!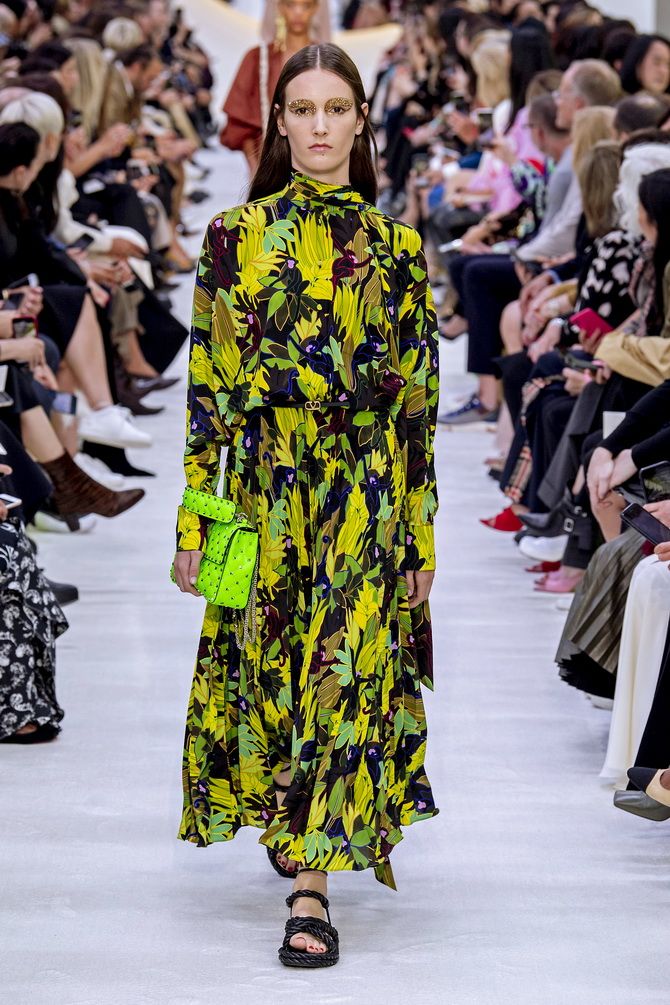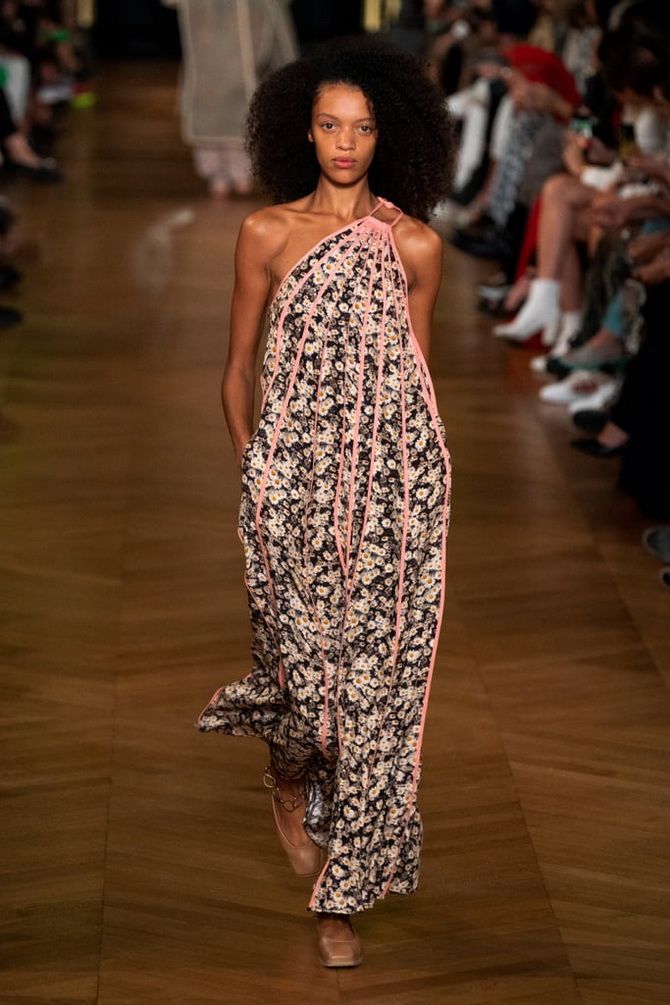 Bucket hats
The fisherman bucket hats hit all the records because of their popularity in the spring and summer of 2021. It seems that this trend will continue until the winter, because even cold-proof models made of leather and felt are in fashion.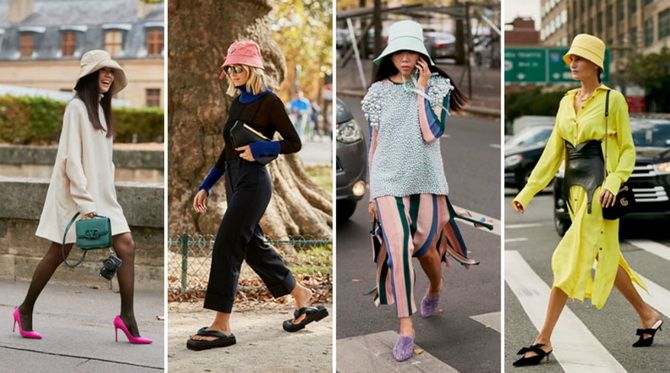 Asymmetry
Asymmetrical skirts showing legs, one-shoulder blouses and dresses continue driving crazy fashionistas and their fans. And we're pleased to admit how diverse and stylish is the collection of women's clothing spring-summer 2021.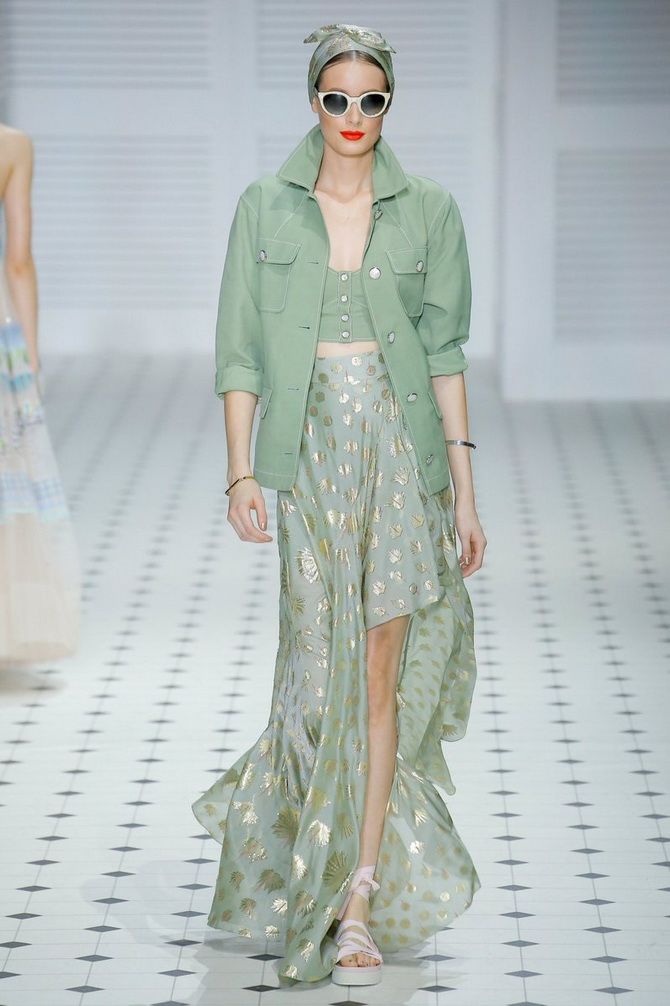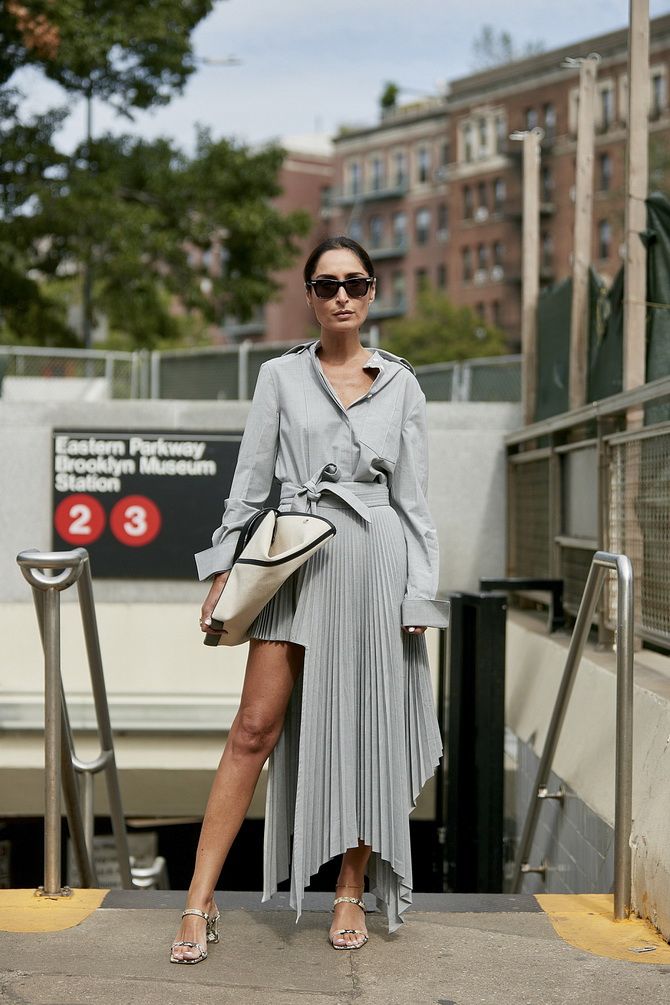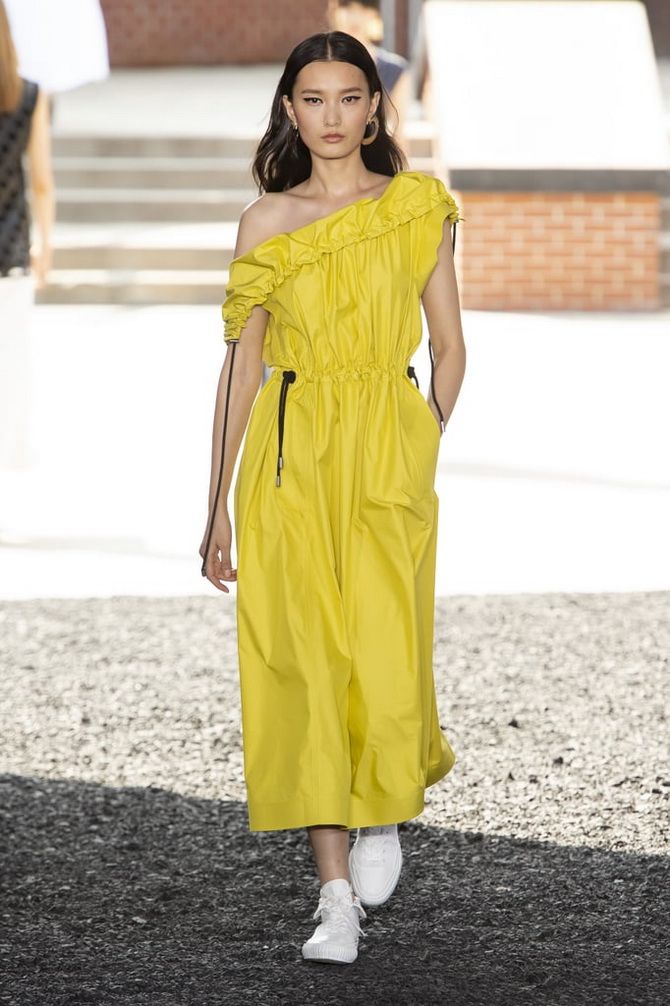 Mini glasses
Along with wide sunglasses, popular cat-eye and wayfarer models, narrow glasses from the Matrix and miniature fox frames have returned to fashion.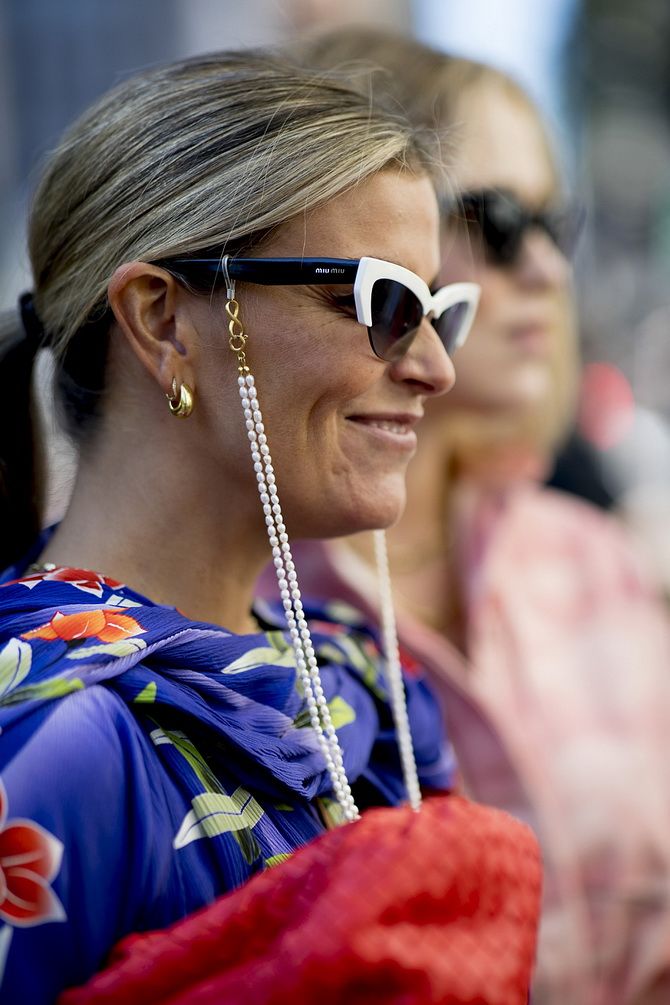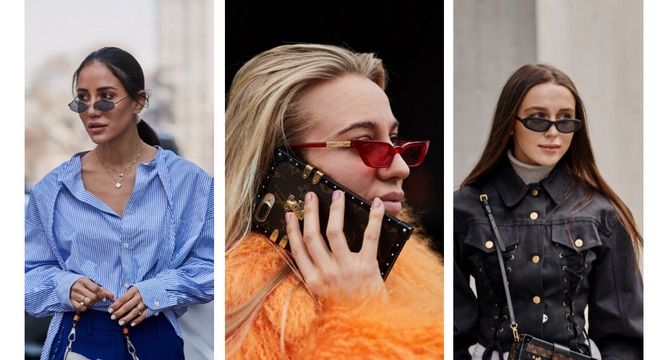 Similar articles / You may like this