Girls with a slim figure, devoid of attractive curves, are often self-critical and find it difficult to choose the right outfit. Like overweight people, thin people should pay attention to some principles that emphasize the strong side and express individuality.
Oversized clothing
The desire of the owners of the asthenic body type is to cover those parts of the body that lack fullness. But showing off a thin waist and long, slender legs helps to look chic in the eyes of others. An image that can be successfully used is an oversized shirt with jeans. The top seems to be simple, but women still need to pay attention to many points.
An oversized white shirt is a must-have accessory for skinny girls that is both simple and timeless in fashion.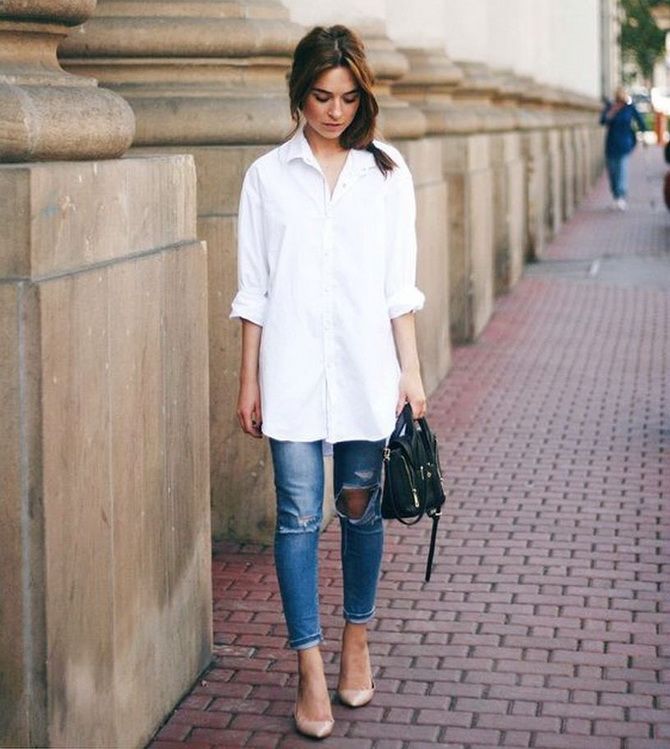 For thin girls, you can choose plain shirts and t-shirts. Bright colors make the owner fuller. If it's a printed item, stay away from vertical stripes. When choosing an oversized style, women should also be careful not to wear oversized clothing that will make the look look messy.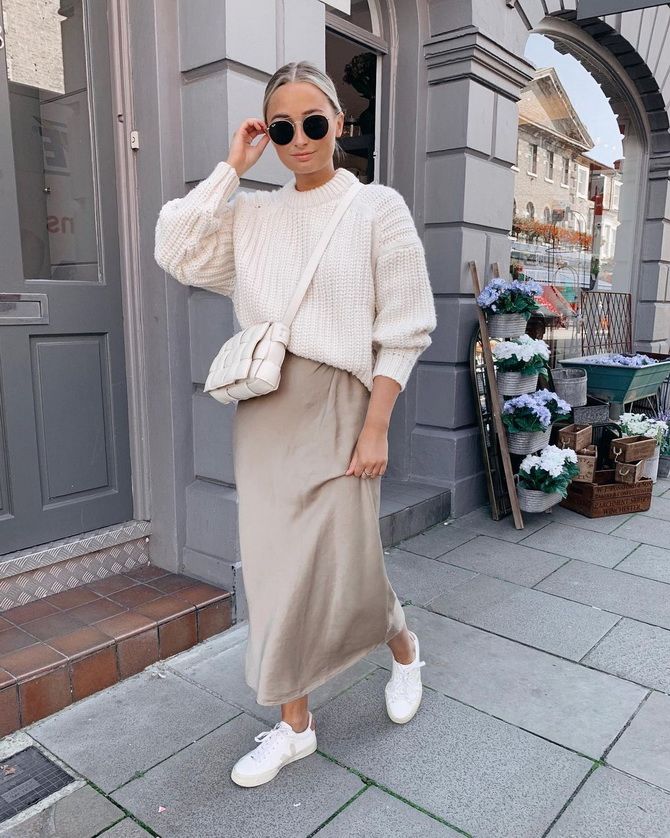 This basic outfit is suitable for both tall and short thin people. But if your hips lack fullness, pay attention to the fact that the jeans are chosen just right, and are not too short, revealing flaws.
Baggy pants
Like oversized shirts, wide leg pants help hide skinny legs. With large hips, losing weight in this area of ​​​​the body is difficult. But to increase the size for a thin girl is easier.
If you want your hips to look fuller, opt for baggy trousers made of dense material – jeans or straight-cut trousers. Baggy jeans not only create comfort and freedom for the owner, but also show individuality and style. If you are an active girl, then this is the perfect outfit for you.
In an office environment, you can pair straight-cut or wide-leg trousers. Pair with a shirt, blouse or t-shirt for a neat outfit that visually shapes.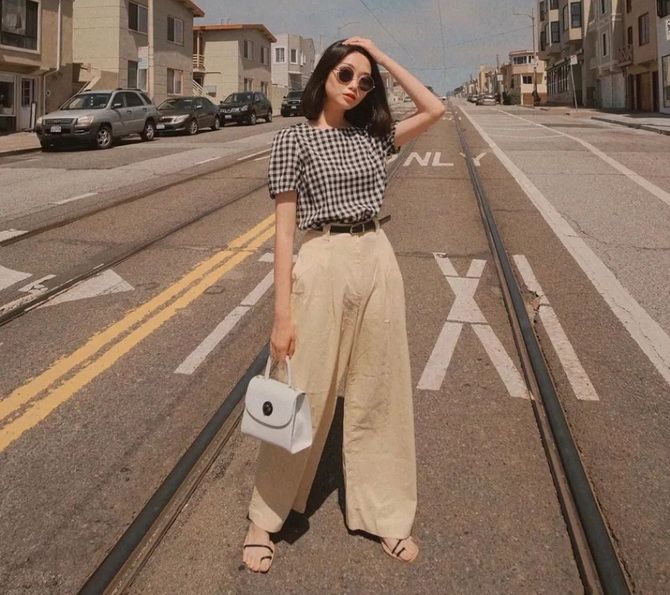 Horizontal stripe
Curvy girls should stay away from such clothes. But for thin people, horizontal stripes are an advantage, making them look fuller. If you have a modest bust, choose a horizontal striped outfit as your top. Combine it with a flared skirt, jeans, shorts.
Layered skirts
This outfit is suitable for girls who adhere to a feminine and gentle style. Layered skirt helps to emphasize a slim figure. The style of the skirt should be flared, pleated or layered, which creates a feeling of fullness.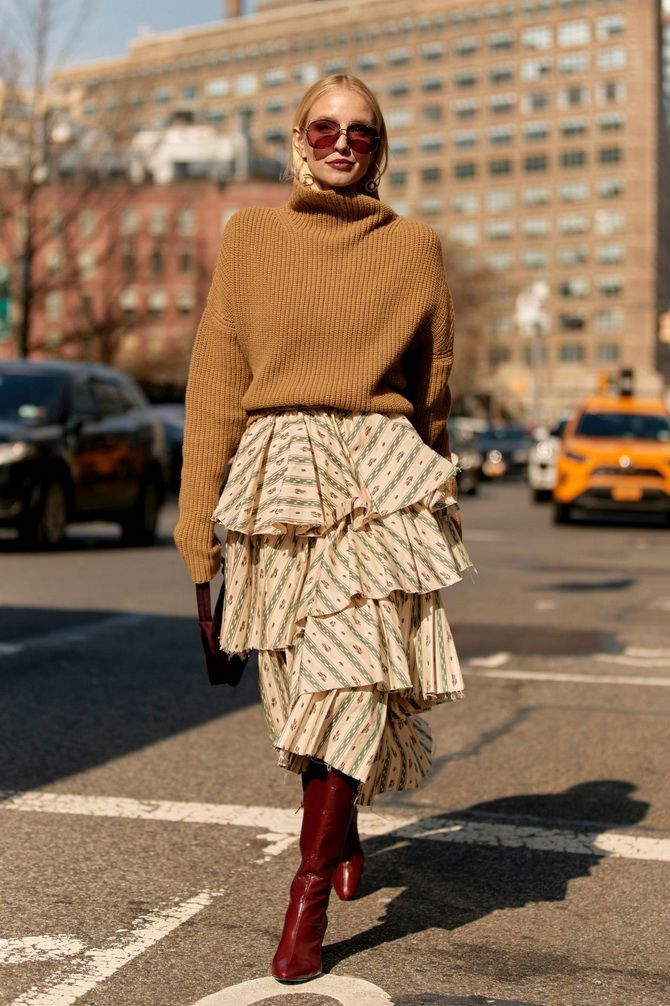 The dress
The dress gives the owner elegance, grace and femininity. Many believe that it does not emphasize the curves inherent in a woman. However, for thin girls, wearing tight dresses that narrow at the waist not only does not flaunt the figure, but, on the contrary, exposes the flaws of the body.
Skinny women should choose dresses in bright colors, with catchy prints and decorative details – bows, embossing or voluminous patterns to set the accents and not make the outfit boring. Pair your outfit with high heels, strappy sandals, or pumps for an extra touch of charm.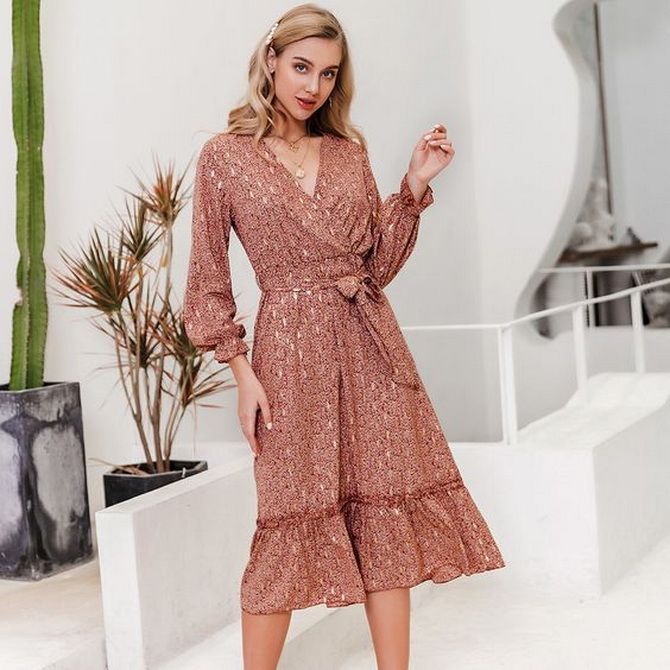 Layered Images
The layered style helps the body look fuller, reducing leanness and slenderness. In order for a layered outfit to help hide flaws and at the same time not turn out to be sloppy and confusing, you need to pay attention to key points.
When combining a dress with a cardigan, blazer, leather jacket or jacket, pay attention to the pattern and color. Thin people will help to visually look fuller dark clothes on the inside, and light clothes on the outside. Avoid mixing colors in the opposite direction. The cage is also suitable for thin girls. For example, pair a plaid blazer with a T-shirt and jeans. Light-colored jackets make the owner fuller, so choose beige models that are fashionable this season.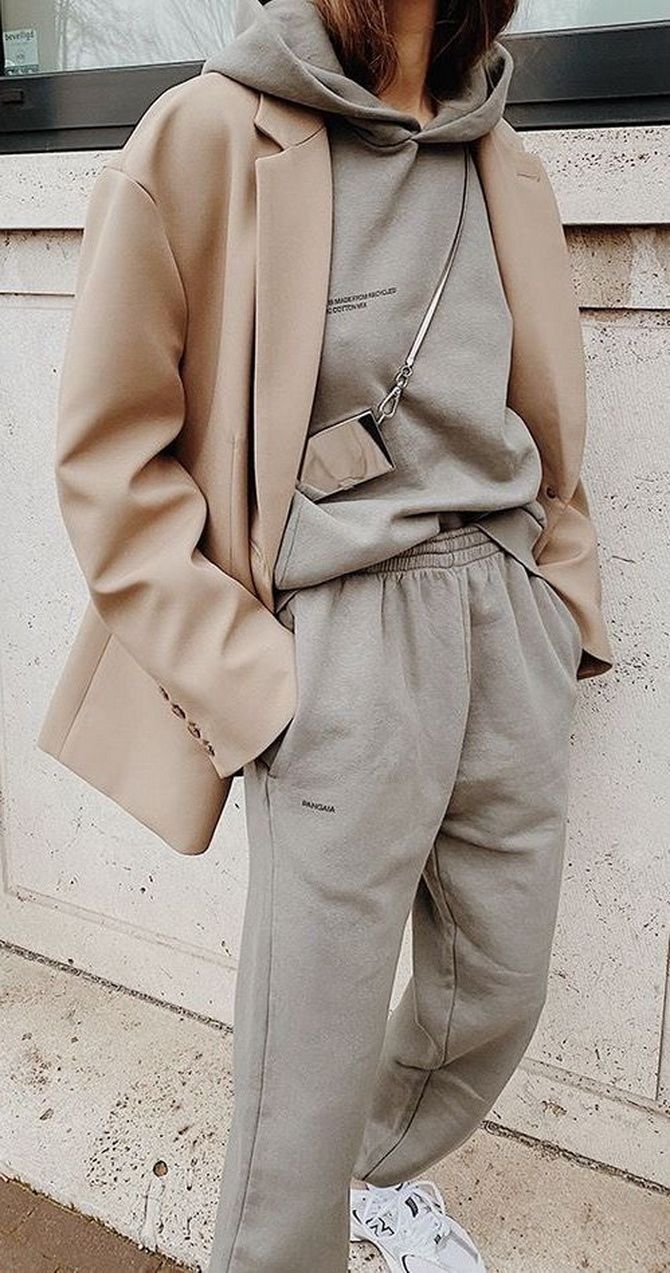 Similar articles / You may like this