A biker jacket never goes out of style. It is considered a universal choice for every stylish woman. At the same time, it even suits an elegant look. And designers offer both simple leather jackets and decorated ones. We at joy-pup tell you how to wear a biker jacket in the fall of 2023.
With tight pants
The biker jacket is ideal for an urban look and goes well with classic straight or tight pants. These can be either jeans or models made of leather or other material. Easily choose a jacket in bright shades.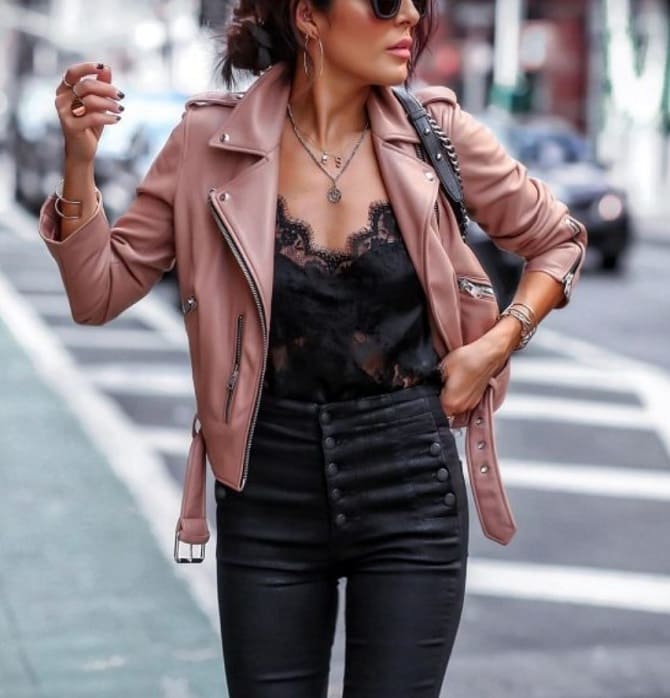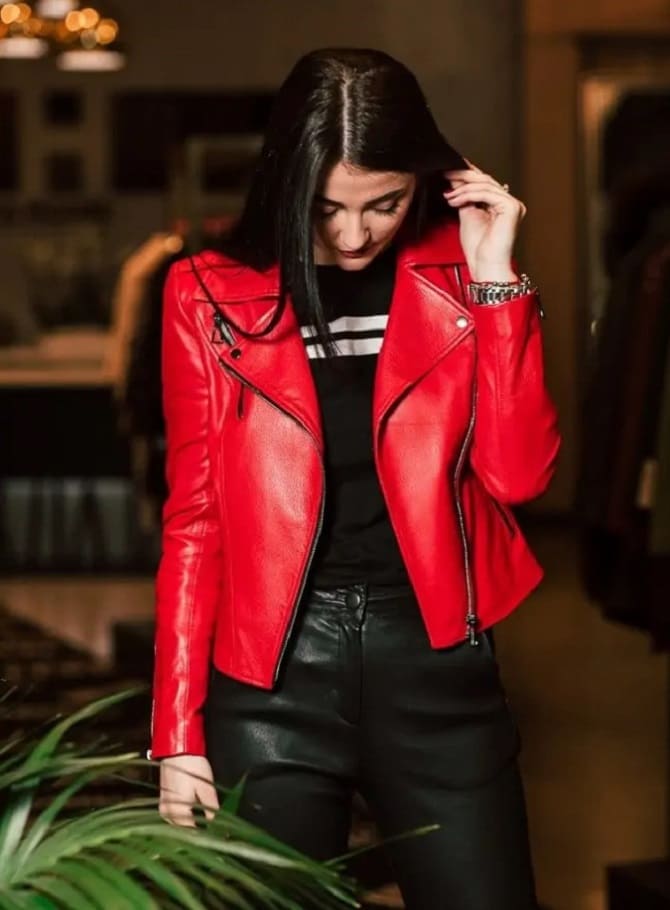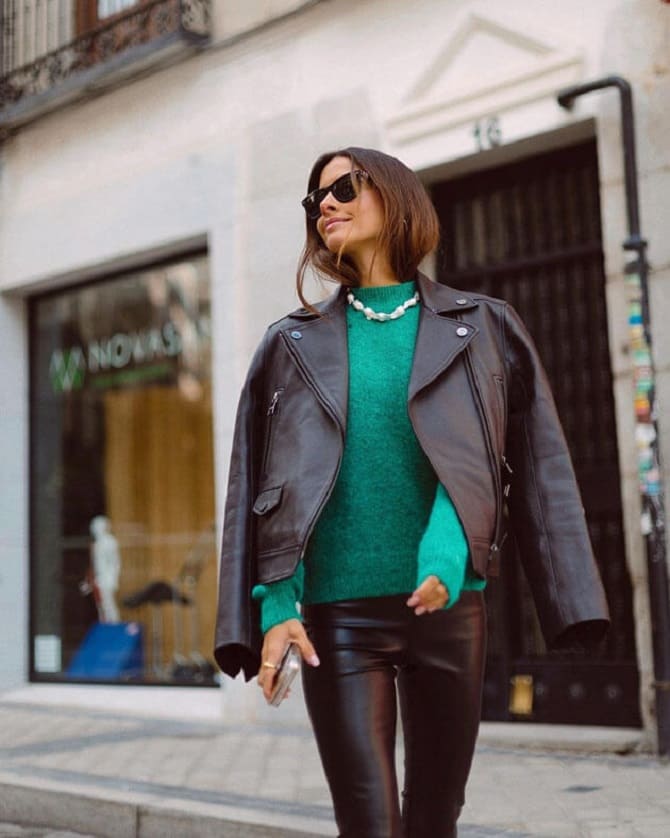 With wide trousers
You can pair a biker jacket with wide or flared trousers. Choose an elongated and voluminous model, thanks to which your image will be harmonious.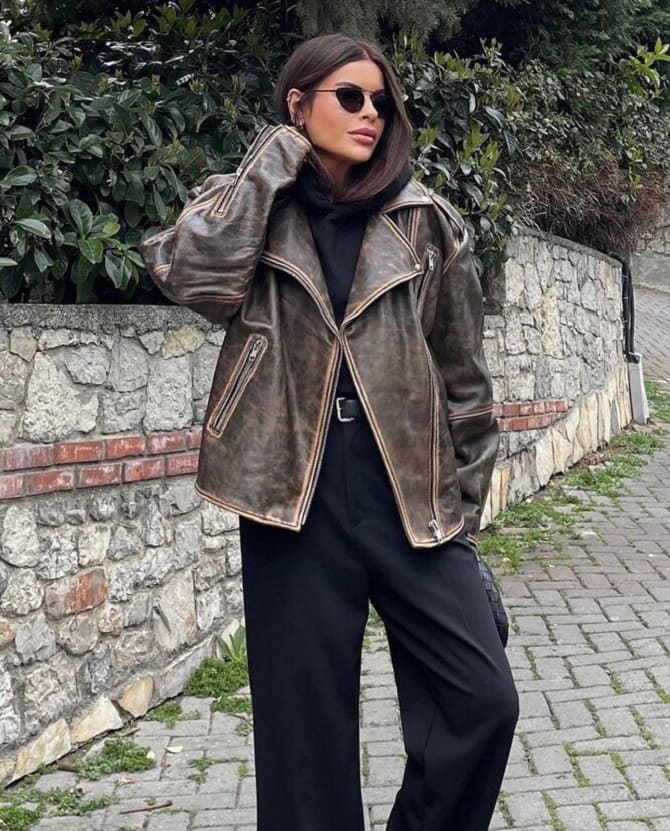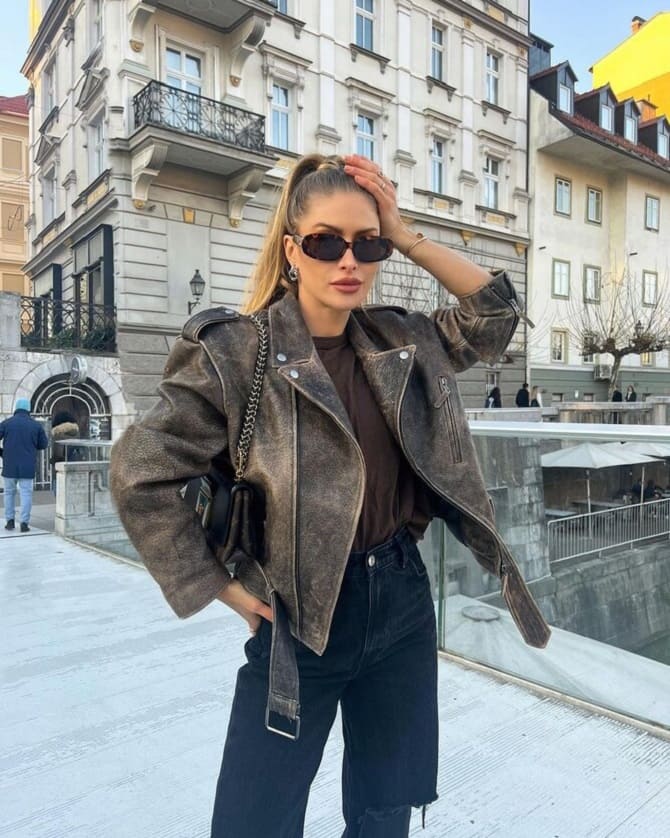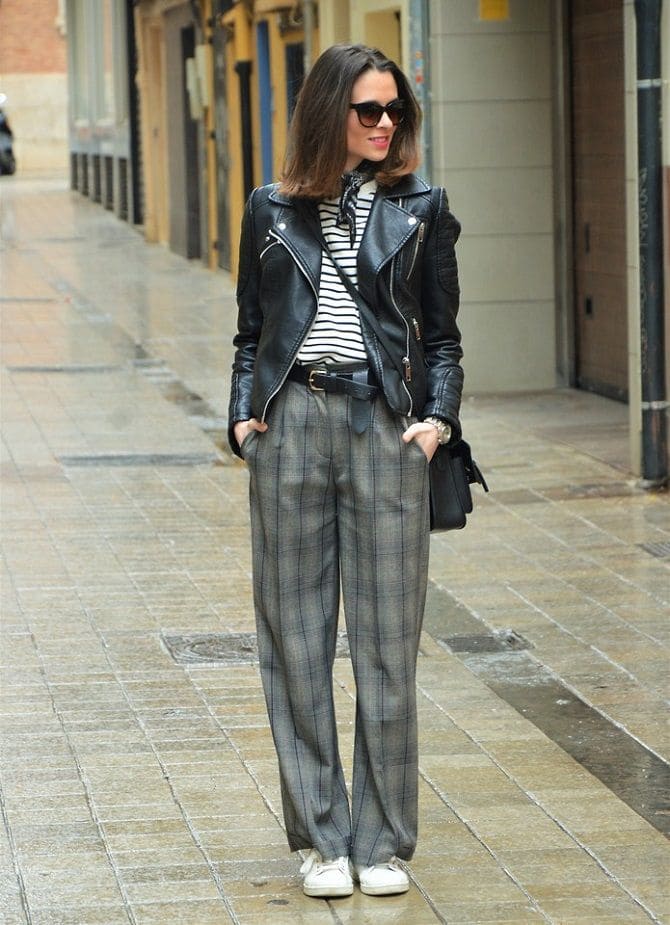 With a dress
By combining a biker jacket and a dress, you can add a feminine, elegant look to your look. You'll add a little sass to it. The jacket can be worn with a mini-dress, an elongated model or with an asymmetrical, flared skirt. Choose either a plain black or brown jacket or one with bright colors.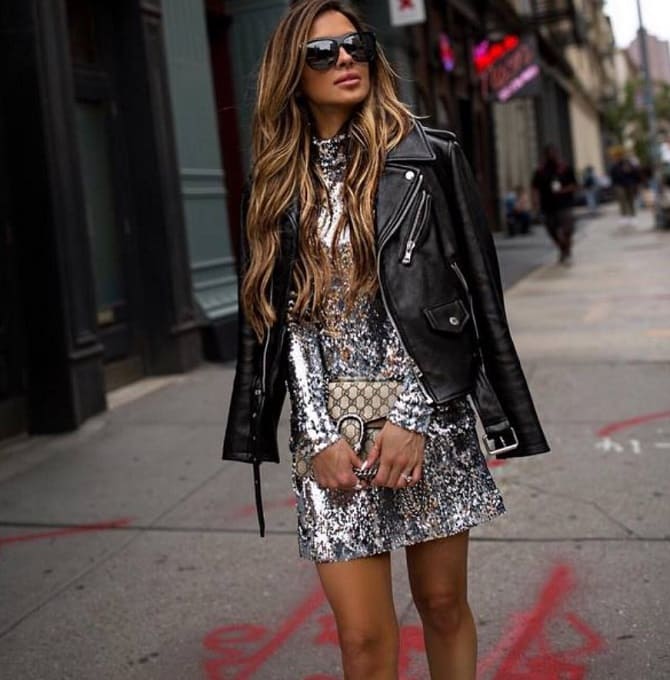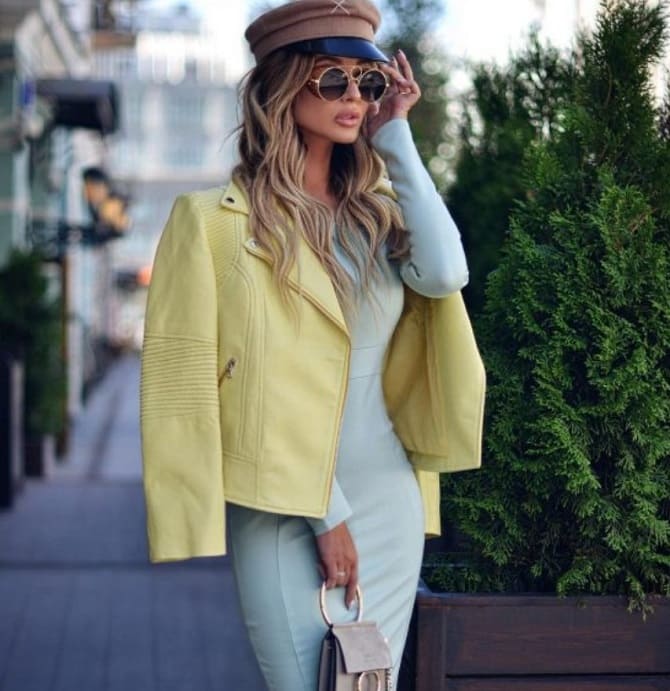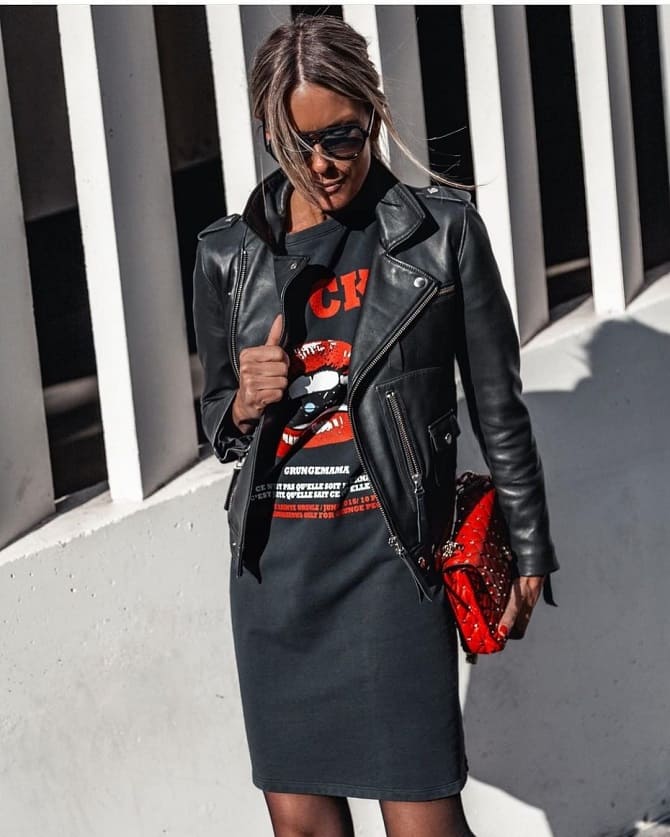 With a skirt
The biker jacket can be easily combined with a denim skirt, a pencil skirt or a slightly flared knee-length model. Don't be afraid to experiment and combine contrasting shades. For example, a biker jacket can be in a green shade, and a skirt can be blue.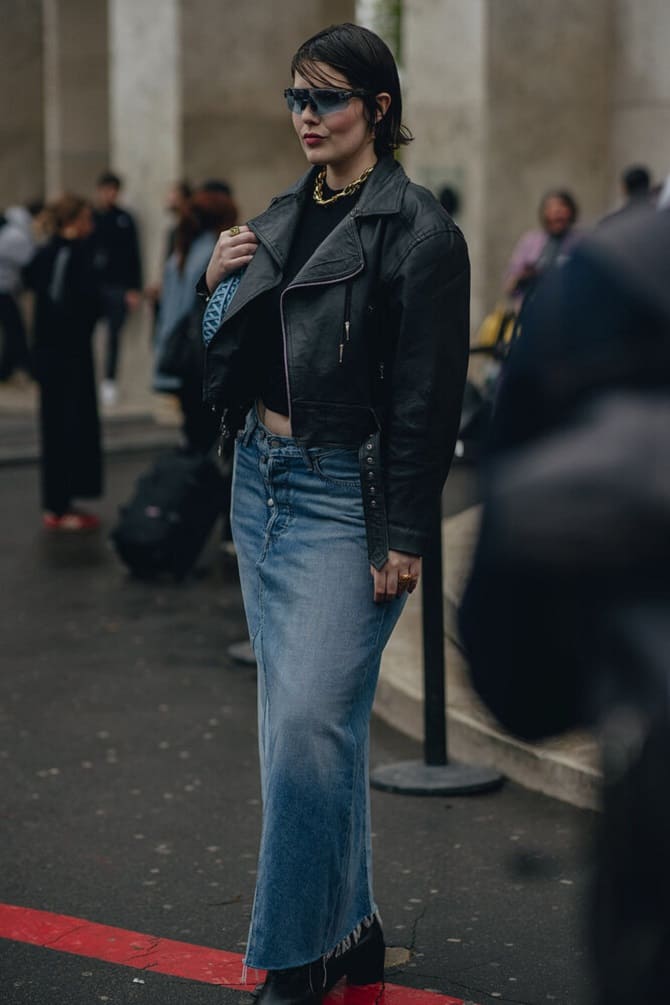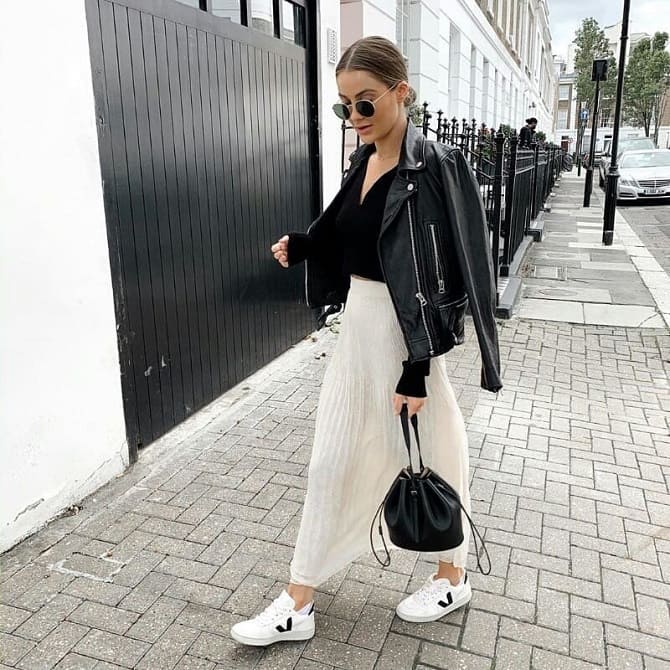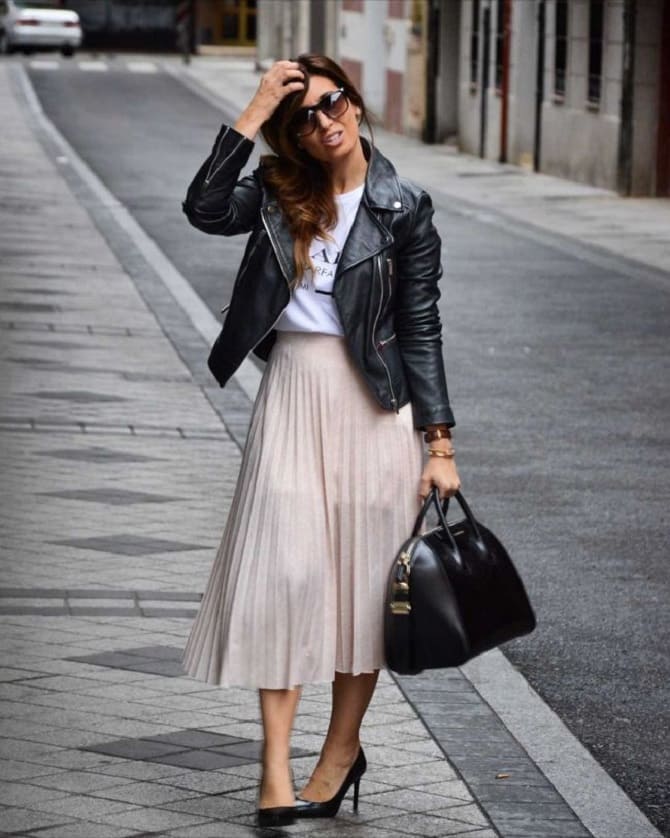 With shorts
Create a creative urban look by pairing a biker jacket with leather shorts. Add high-top sneakers, over the knee boots or tractor-soled shoes to your look. This style will attract attention.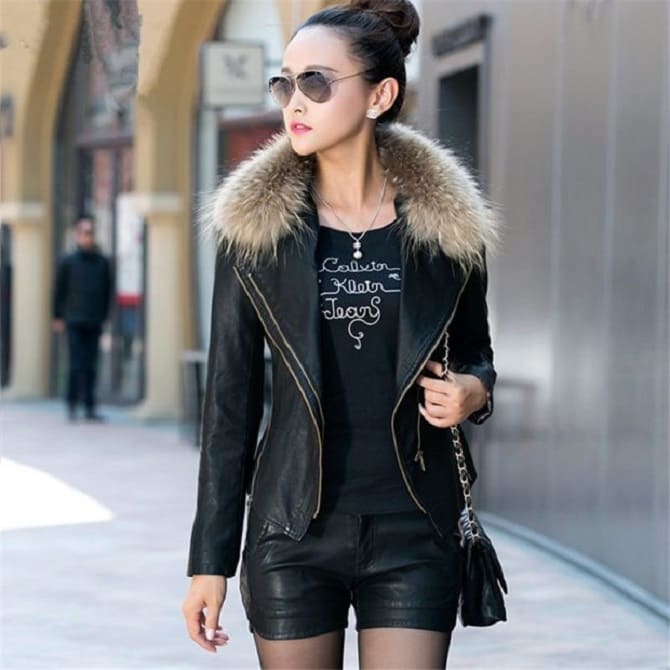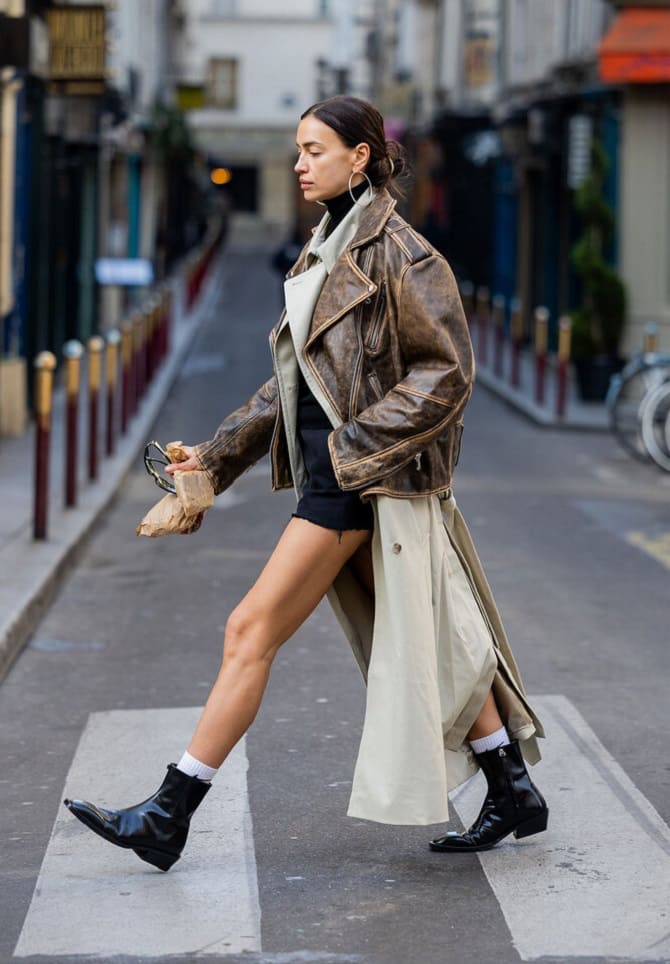 To be continued…
Similar articles / You may like this