Designers are paying more and more attention to men's clothing in women's wardrobes. So, in 2022, a tuxedo becomes popular, which has surely become the favorite thing of many ladies. With its help, business as well as elegant images are formed. We at joy-pup will tell you how and with what to wear a women's tuxedo in 2022.
What is a taxido and who suits a tuxedo?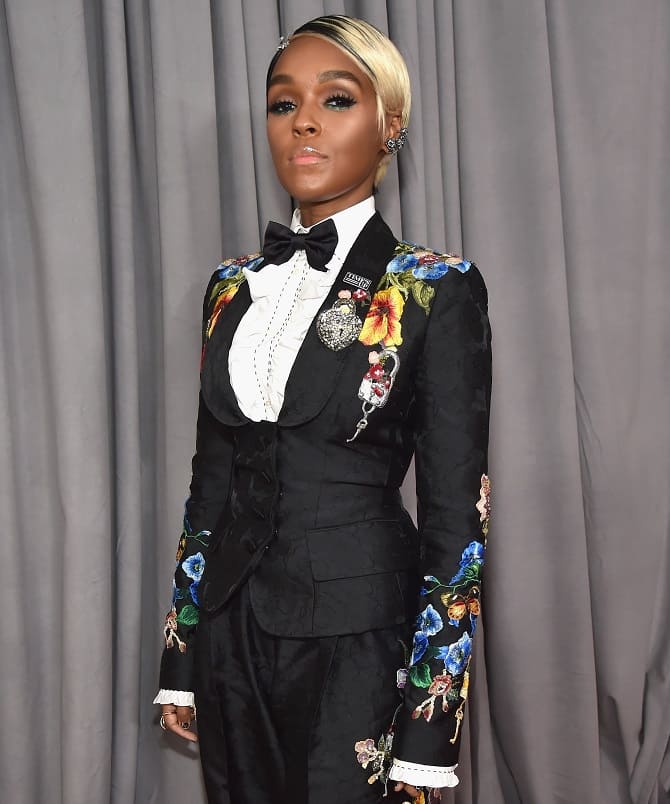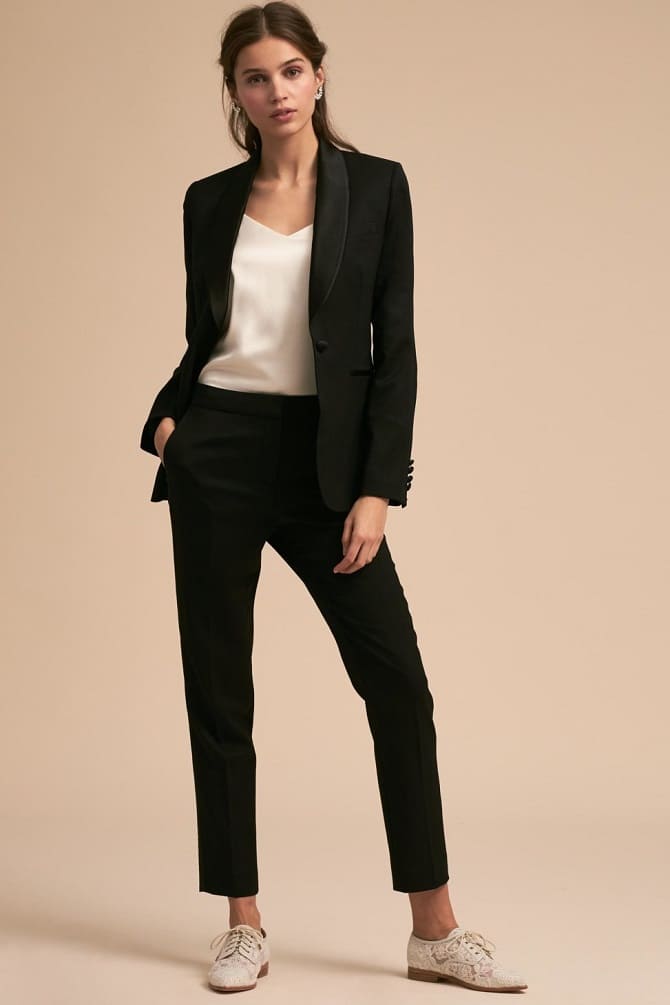 A jacket with silk lapels is also called a taxido. It is used as the top part of an elegant men's suit. But now it is also chosen in the women's wardrobe.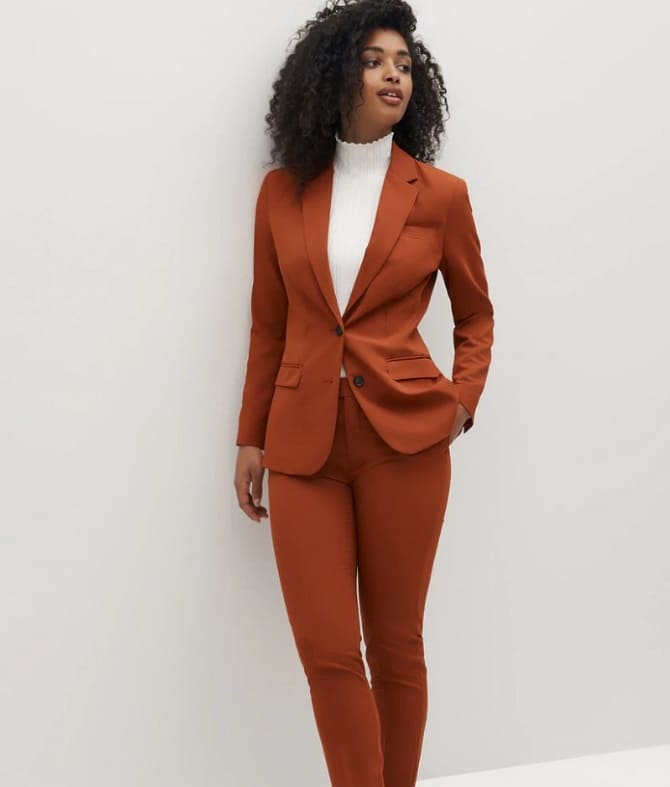 In a classic style, a tuxedo should be black, navy blue or white. But today, designers offer different variations of such clothes, with original decor and interesting additional elements. It is chosen to create an evening look, worn as an element of business style and even used in street style bows.
How and with what to wear a tuxedo?
In 2022, you can safely choose taxidos to shine at events or in everyday life. The standard option is to wear a tuxedo as part of a three-piece suit, with trousers and a vest. The entire ensemble must be made from the same fabric.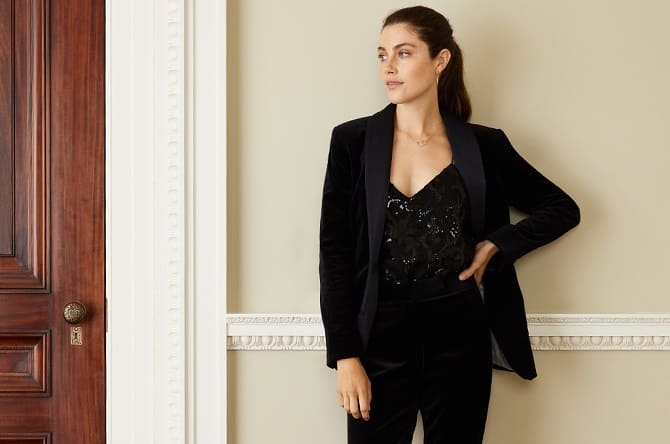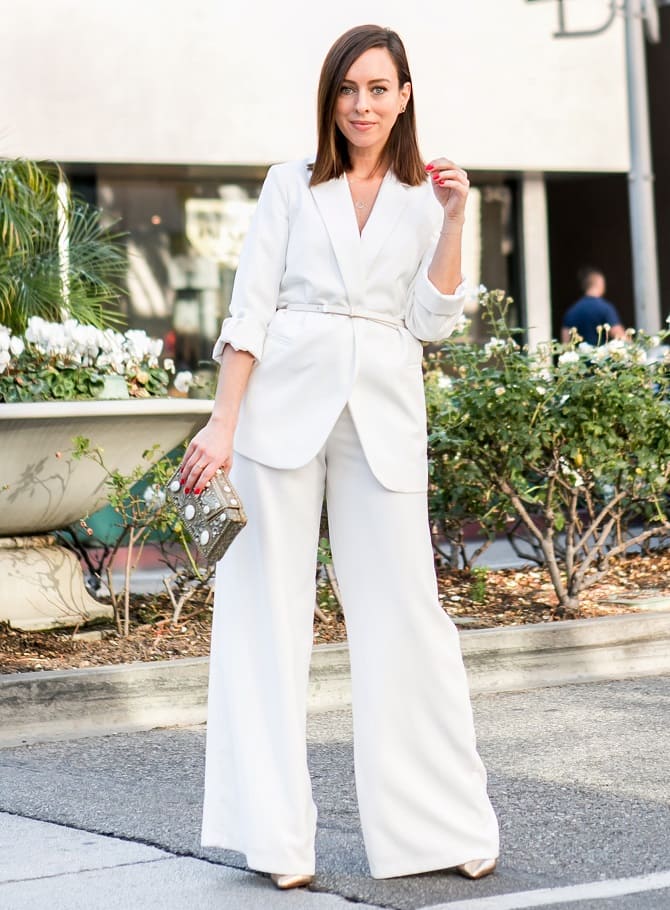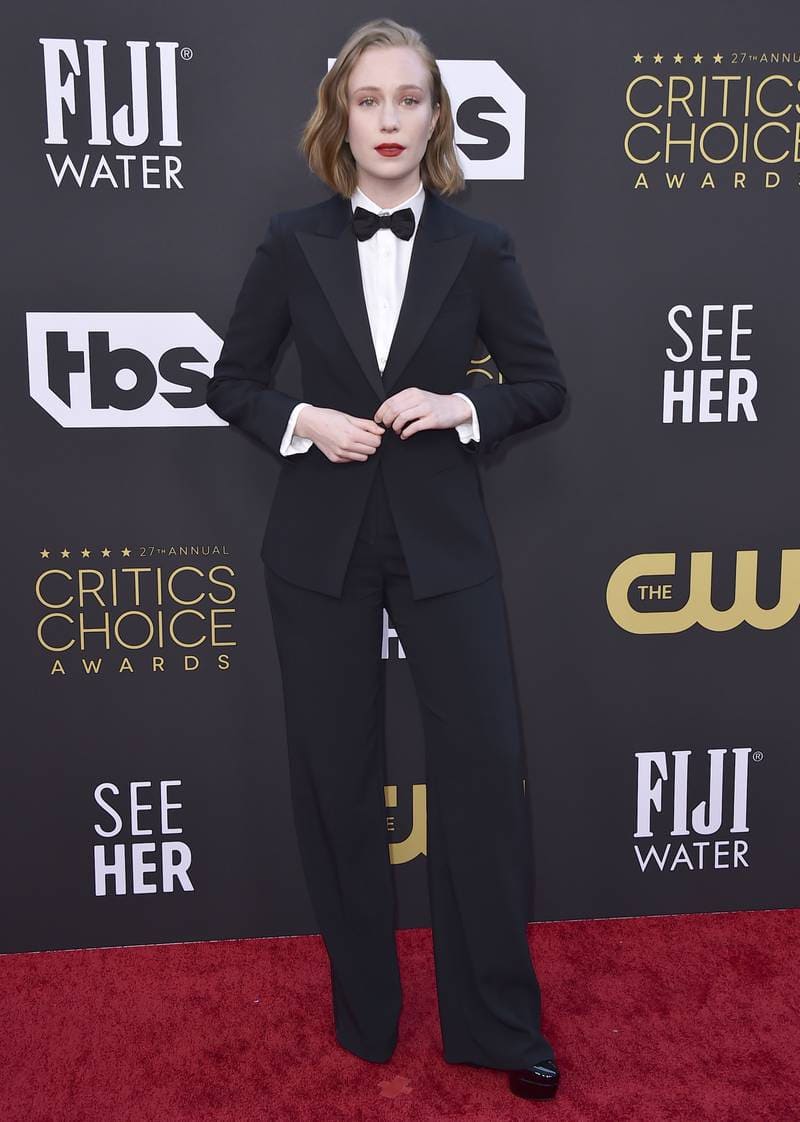 But non-standard combinations will be more interesting. Try wearing a tuxedo with a shirt and jeans. And with the help of shoes with heels, you will add an image of femininity.
Also, a tuxedo can be worn with trousers, a satin T-shirt in a bright shade. Roll up his sleeves for a casual look.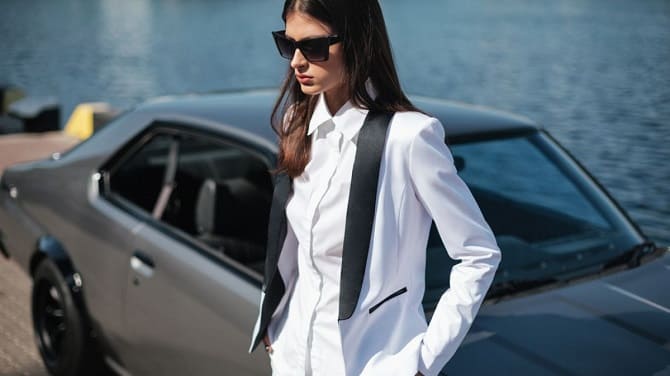 Many fashion stylists suggest pairing taxidos with dresses. For example, you can choose models with a flared skirt or tight-fitting sheath dresses. Complementing them with tuxedos, you will make your look very stylish. Don't be afraid to go for prints as well, with a plain tuxedo over it.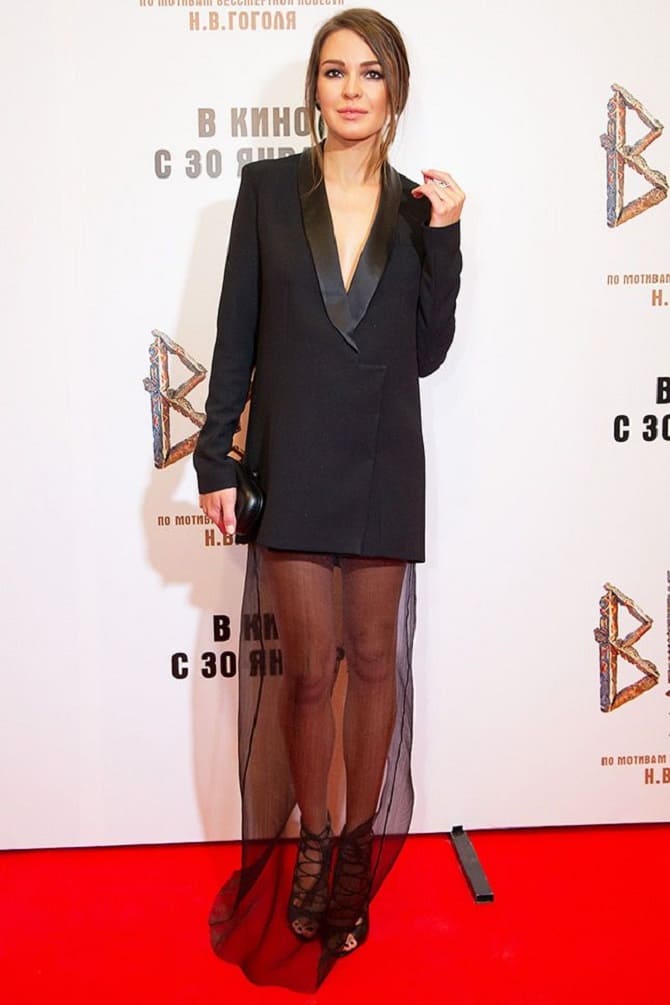 Another non-standard way to wear a tuxedo is to combine it with a corset or pantsuit. You can create a bold, bold and very beautiful image. You can also use a wide belt in a contrasting shade.
Fashionable shades of a women's tuxedo
It is not necessary to wear a tuxedo only in a standard black shade. Designers offer a variety of options for such outfits that will fit different looks.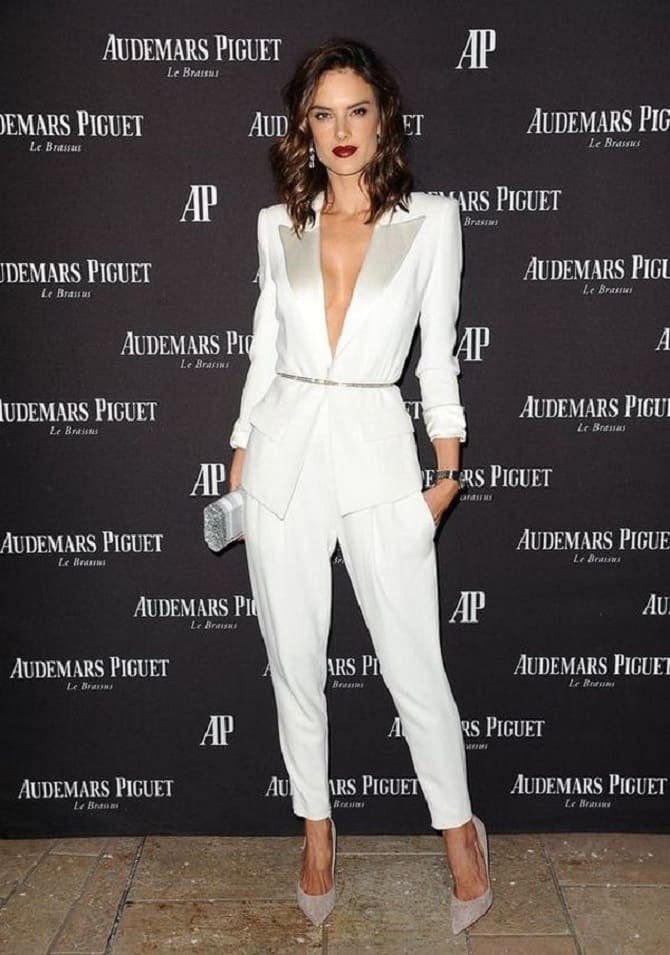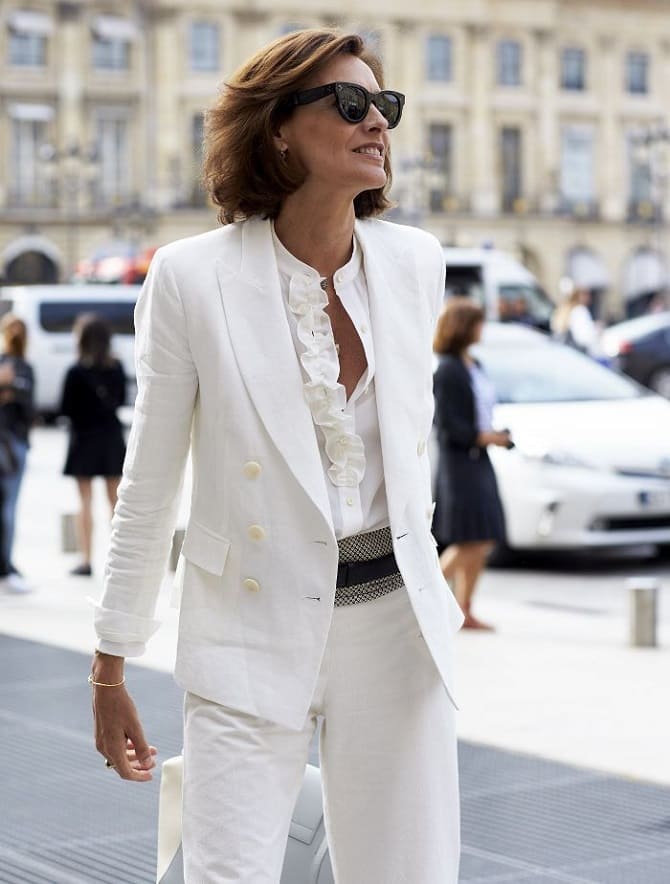 Plain tuxedos in dark shades are good options for creating a business look.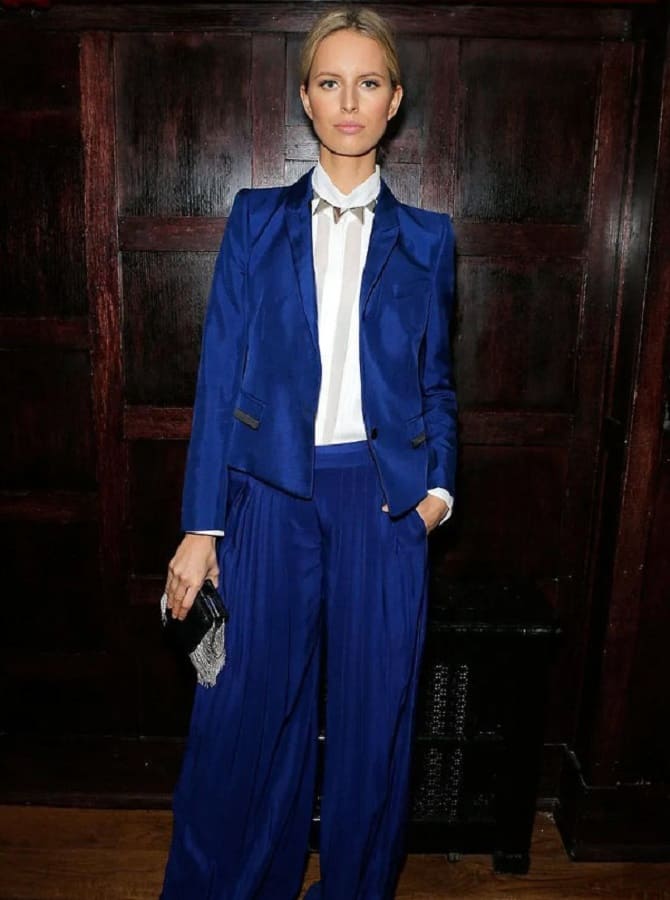 Taxis in light colors look more elegant. For example, white, blue, yellow tuxedos will be in trend. Models in gray tone and pastel tuxedos are considered win-win options.
Another option is printed tuxedos that can be used as outerwear. Models with shiny inserts, patterns and other decorative elements will also be fashionable.
Similar articles / You may like this