Dresses occupy a very important place in the summer wardrobe. Such an outfit will bring to your image not only femininity and grace, but also comfort and coolness. Being beautiful and stylish is one thing, but in order to wear a beautiful dress, you also need to choose the right style. If you think that your figure does not meet beauty standards, look at Joy-pup 4 models of dresses that will visually make you slimmer.
V-neck dress
V-neckline in fashionable things is considered a valuable accent, emphasizing the attractiveness of the figure and the dress was no exception. This detail has a "magic" property, creating a graceful image of the upper body. Owners of a curvaceous figure are recommended to choose dresses with a V-neck, as this feature lengthens the neck and helps to create a visual effect of a slender body. Dresses with this neckline also radiate tenderness and sophistication, making them the perfect addition to a woman's summer wardrobe. If you want to look young and fresh, go for pastel V-neck dresses or elegant floral print dresses.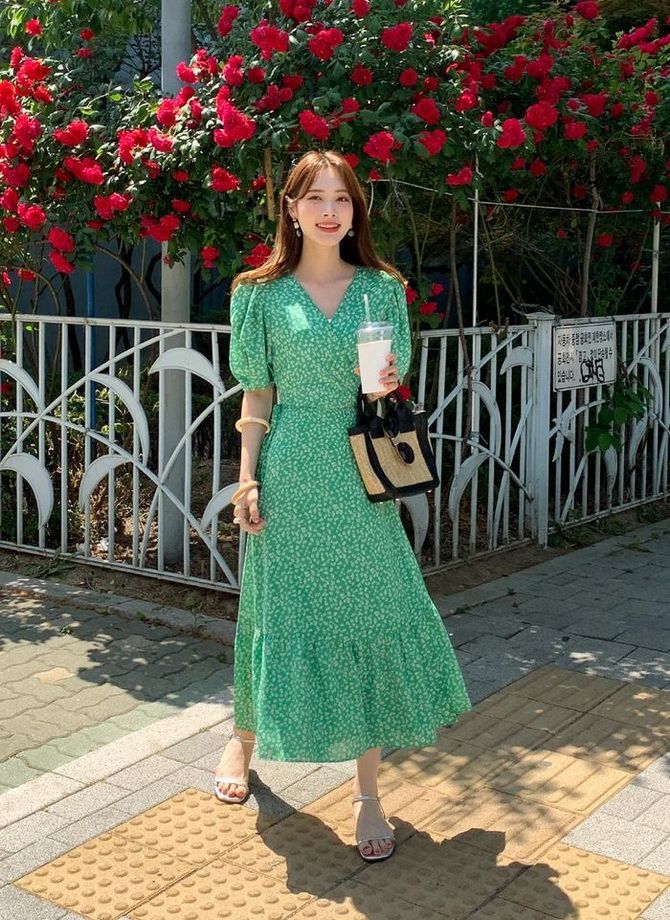 Emphasis on the waist
The dress with an emphasis on the waist has a stunning body shaping effect. The waist line will redistribute the proportions of the body, making the legs longer and the figure taller. Choose wrap dress models, with an elastic band or undercut at the waistline, and you can also emphasize it with a belt. This detail narrows the waist, creating a slender figure.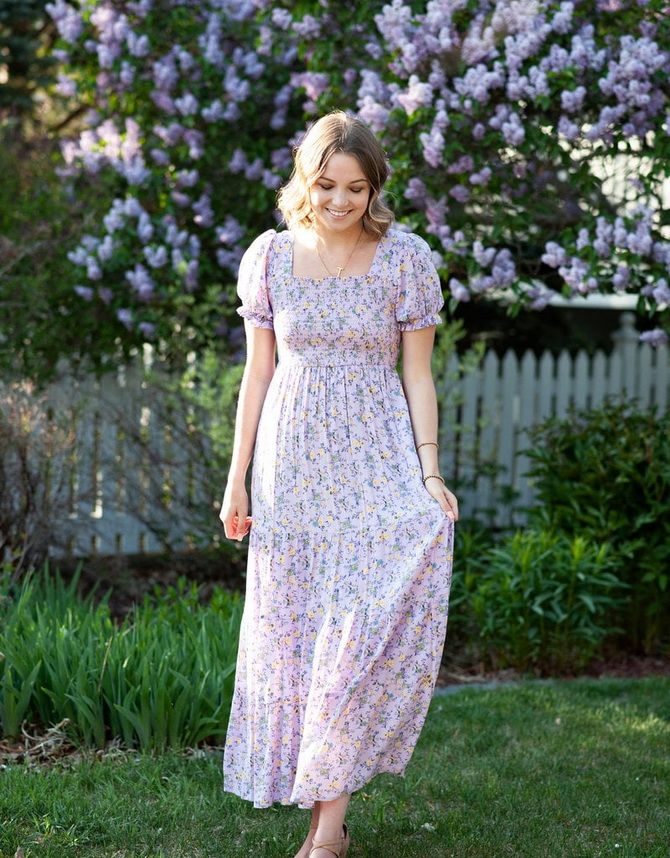 Dress with straps
This style is a must-have summer wardrobe item. The dress features a thin strap structure that visually slims the shoulders, neck and arms. While the upper part of the outfit hugs the body to give shape to the figure, the lower part is usually loose and flares out towards the bottom. This style will create the impression of longer legs and a slender figure for a fashionista. For the summer, choose a dress with straps made of flowing fabrics, lightweight material will keep you free and easy to move.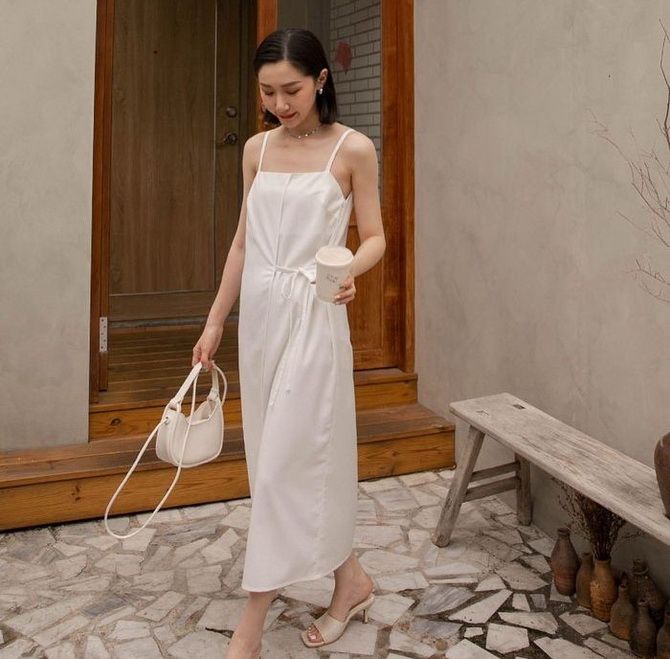 Dark dress
Black clothes help the body become slim and fit. Therefore, your wardrobe should also have several models of dresses in deep dark tones. Choose a dress in shades of brown, charcoal, deep purple.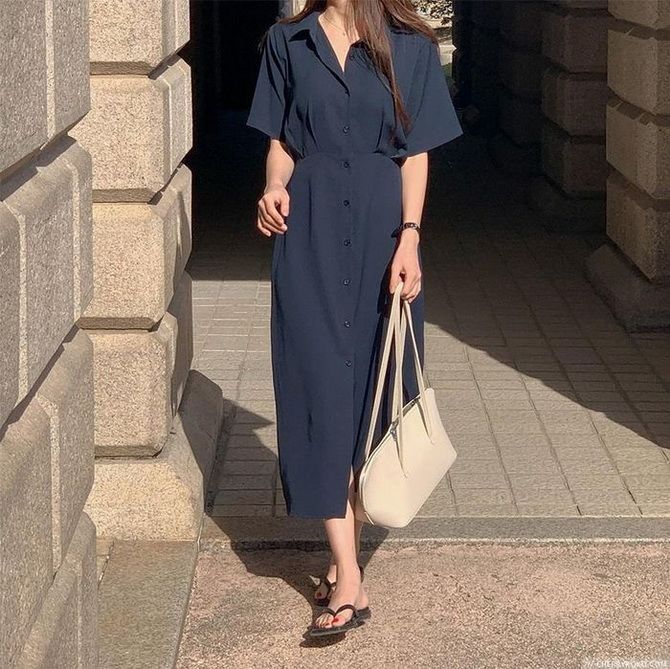 Similar articles / You may like this