Beach attire is a key element for creating stylish looks for the beach or pool. It complements bathing suits and creates different looks for sunny moments. The lightweight product will give you sophistication and will allow you to relax when you are out of the water and the sun. On Joy-pup you will find your perfect beach outfit to match your swimsuit.
Pareo skirt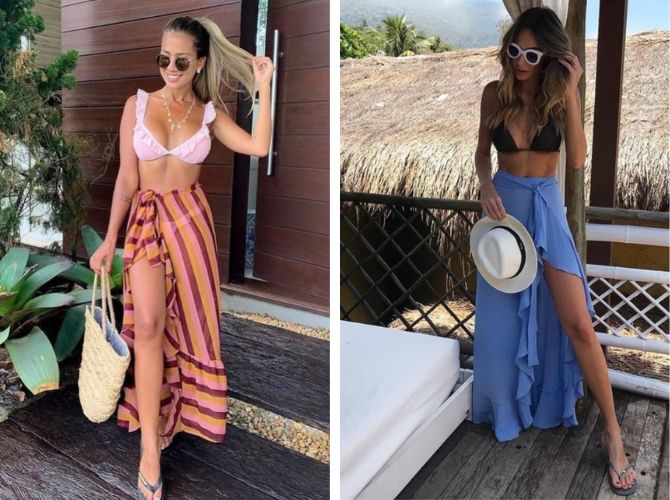 The hit of the season is the tie-front pareo skirt with a high waist and flirty slit for a stylish look. They are feminine, perfect for sunny days and relaxing on the beach. The pareo skirt brings movement to the look, has a soft touch, and the high waist makes it perfect for any swimsuit style. The product can be combined with a pattern of a bathing suit, combine prints or complement a solid bikini. Length varies from maxi to mini. Choose a vibrant print and create a composition full of style and personality.
Kimono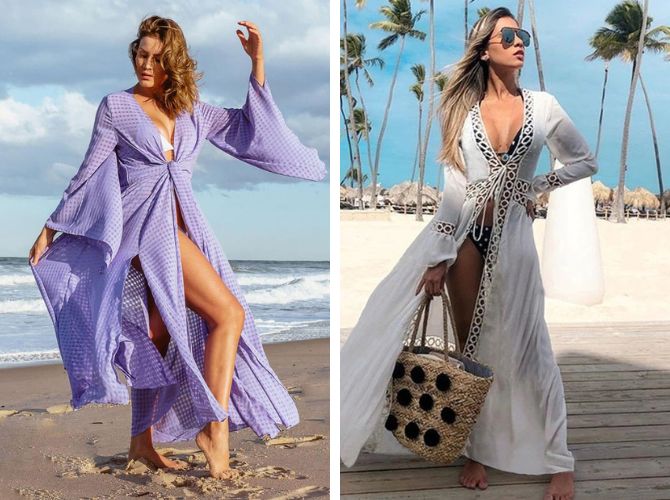 Kimono-style beach walks are popular every summer. A long or medium model with wide sleeves is traditional for casual style. A beach outfit can be solid or colored – from neutral to bright shades. But the highlight will be prints: animalistic, floral, tropical, tie-dye and geometry. Kimonos for relaxing by the water are made of lightweight fabrics, with batwing sleeves, and can be worn open or tied in front. This is a very trendy option for beachwear, and depending on the chosen model, you can add elegance and sophistication to the image.
Shirt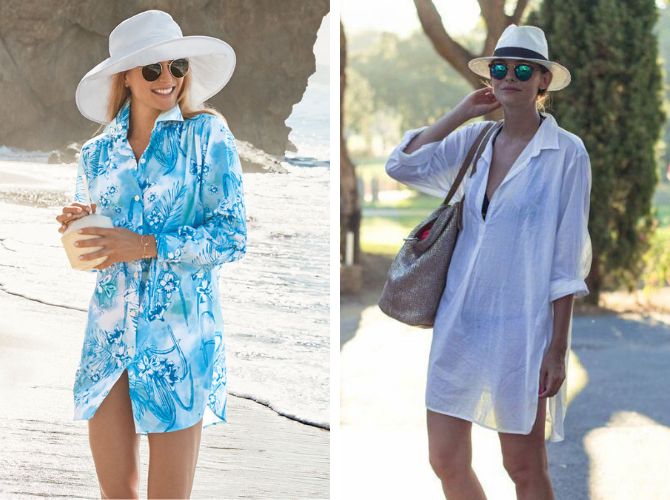 Summer clothes for sea trips should be comfortable. Beach shirts are versatile and suitable for all body types. The product, made in interesting prints, can decorate your look both during the day and for evening events. They usually have long sleeves, a collar and a front closure. They will perfectly complement the summer look, making it modern and elegant.
Tunic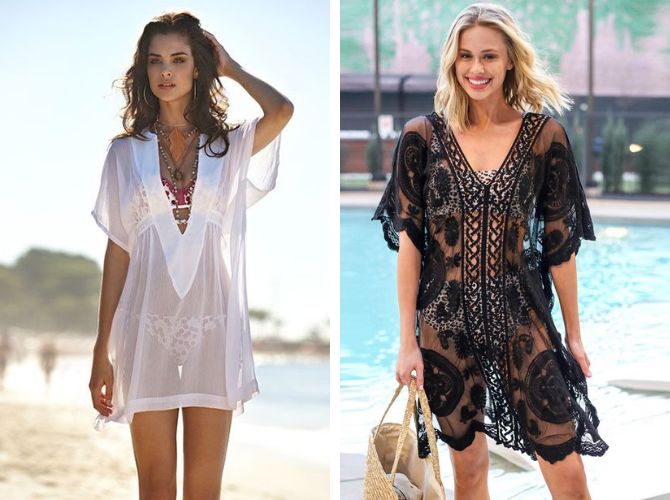 A tunic with a V-neck, wide sleeves and a short length is very similar to a dress, but more comfortable for going to the beach. Most tunics are made from flowing fabrics such as silk or crocheted. If you need to go somewhere after the beach in a tunic, it is recommended to wear shorts underneath to hide your swim trunks. Since the tunic is loose and made of airy fabrics, it provides comfort and practicality on hot summer days.
Sarong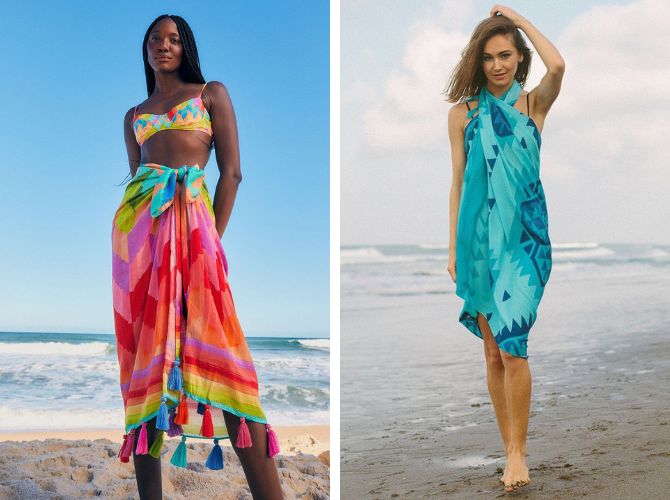 The sarong is a true summer classic and the key to this piece is versatility. It can be tied in different ways, which allows you to create a wide range of looks in one product. The sarong can be used as a blanket to lay out on the sand and stretch out on the beach.
Beach skirts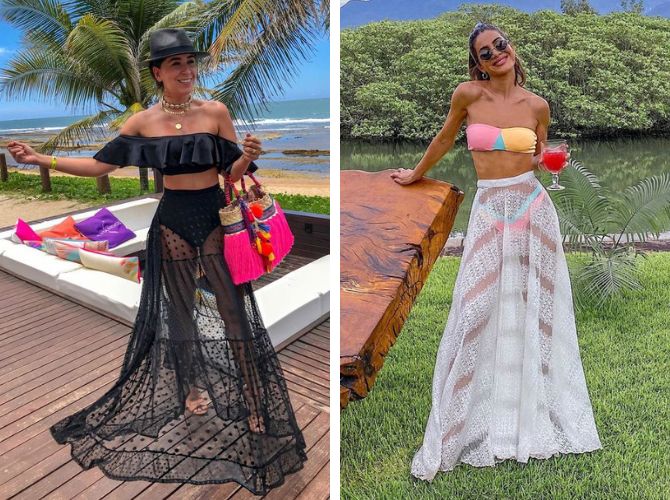 See-through lace skirts as beachwear are a fresh alternative for those looking to create a glamorous look. You can leave the top of your swimsuit exposed and just wear a skirt to hide the bottom. Beach skirts create a very elegant and classic look and are also a great option for those who don't want to sunbathe too much.
5 tips for choosing a beach outfit
Bet on light, flowing and airy fabrics. In addition to being the face of the season, they will prevent your skin from becoming overly tanned.
If you are pairing a swimsuit with a beach skirt, choose one with a print and the other with a solid color, both colors should go well with each other. A combination of prints is allowed, in this case, choose patterns with shades that are in harmony with each other.
If you want to emphasize your tan, buy a swimsuit and beachwear in light colors.
Short beach models lengthen girls with short stature
Complete beach looks with sandals or clogs, especially if they have natural elements such as rope, cork and wood.
See also: beach dresses for elegant outings.
Similar articles / You may like this