In summer, the outfit should usually be airy and uncomplicated. The short jumpsuit is perfect. Originally designed as a functional garment, it has now become a true fashion must-have. A comfortable short one-piece suit, also known as a romper, is a great alternative to dresses and skirts. We at Joy-pup will tell you which romper models are popular in the summer of 2022.
With cutouts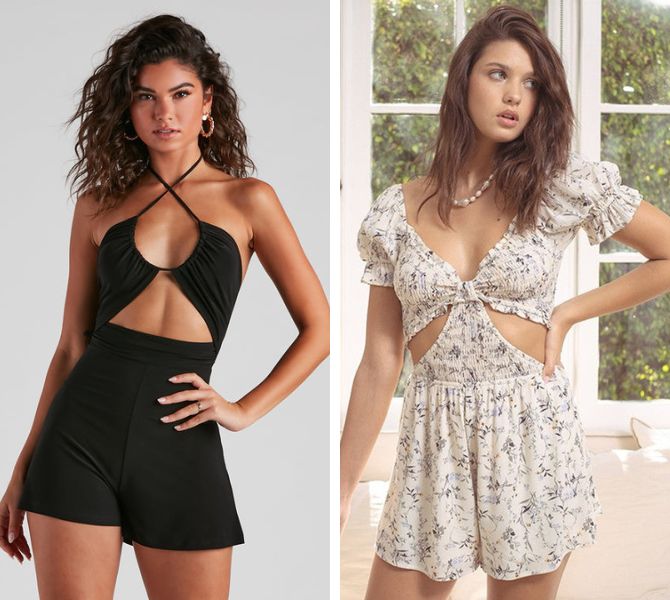 The fashion trend that is in every piece of clothing this year is cutouts. In the summer of 2022, this detail is present in short jumpsuits, because they add zest to the image. Flirty cutouts can be in the waist, on the stomach, on the back, in the décolleté. Depending on what shoes you pair your romper with, your look will appear more casual or more elegant.
Plain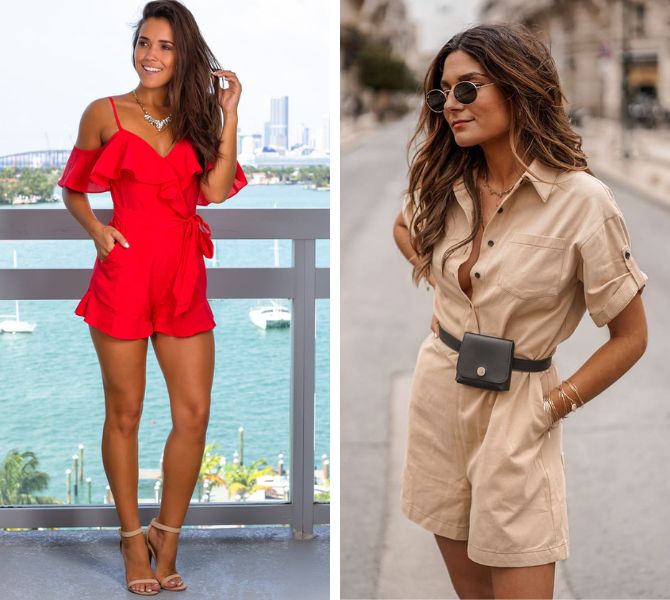 You can never go wrong with a solid color romper for summer. Black, beige or white – neutral colors are always on-trend and easy to match with shoes and accessories. Cropped overalls in delicate pastel colors are again especially popular. Dressy models made of exquisite fabrics are chicly combined with high-heeled sandals. If you need to create a look for every day, you can combine it with espadrilles, sandals or other flat shoes.
With floral print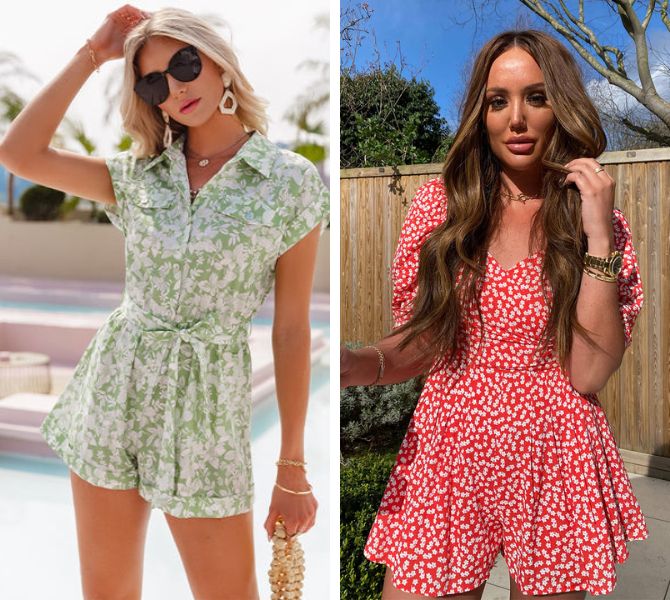 Floral print short jumpsuits are another 2022 trend. They come in all shapes and colors. A playful spaghetti strap romper is the perfect outfit for hot days or a trip to the beach. Off-the-shoulder styles are perfect for daytime outings, while if you're looking for something a little more elegant for the evening, you can choose a jumpsuit with a large pattern and slightly longer sleeves. Finish the look with a panama hat or scarf in your hair.
Tight jumpsuit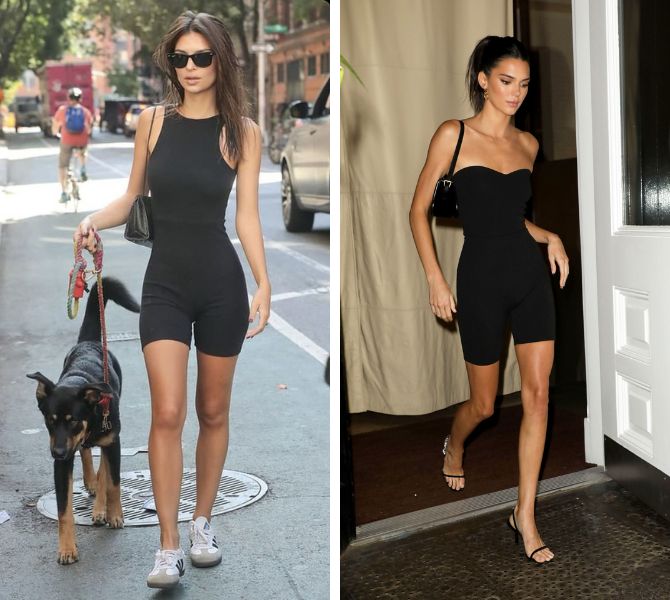 It takes a little courage to wear this model, because it hugs the body like a second skin and looks like a cyclist's outfit. It will show flaws in the figure, such as wide hips or a full belly, but it looks great on slender girls. Typically, a skinny romper is paired with sneakers, but if you want a less sporty look, wear a blazer and sandals.
Similar articles / You may like this