Fashion lovers often criticize basic tank tops for being boring. They do not draw attention to themselves on the street because of their simplicity, due to which girls prefer to wear them at home. But that's the beauty of this thing. It doesn't mean much on its own, so it works well as a base for your outfit. We at joy-pup.com will show you ways to turn versatile basic tees into an essential part of great looks.
Monochrome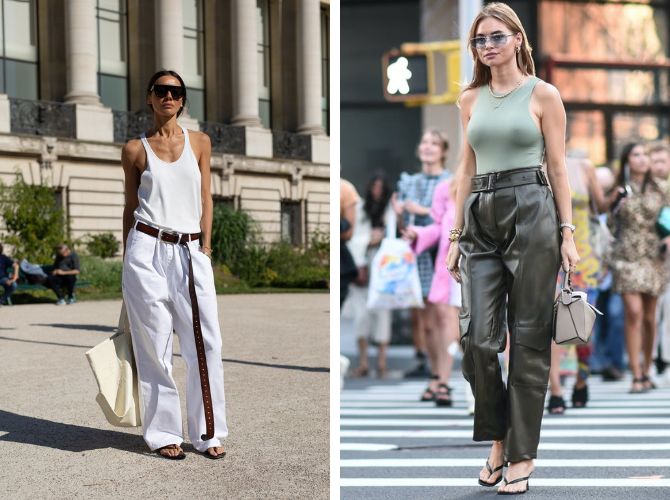 Although it is an element of everyday wear, you can create a trendy monochrome look with it. Use the color of your main tank top as the dominant one and match the rest of the details in the same color. It is recommended to combine clothes of different textures. This simple but refreshing bow is very popular during the summer.
Tank top with trousers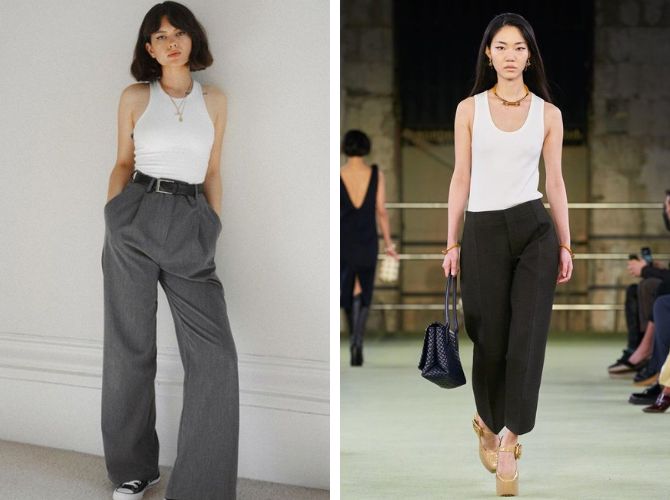 A tank top can be used to create an elegant look. Pair with a tank top and tailored dress pants for the perfect look for work.
With jeans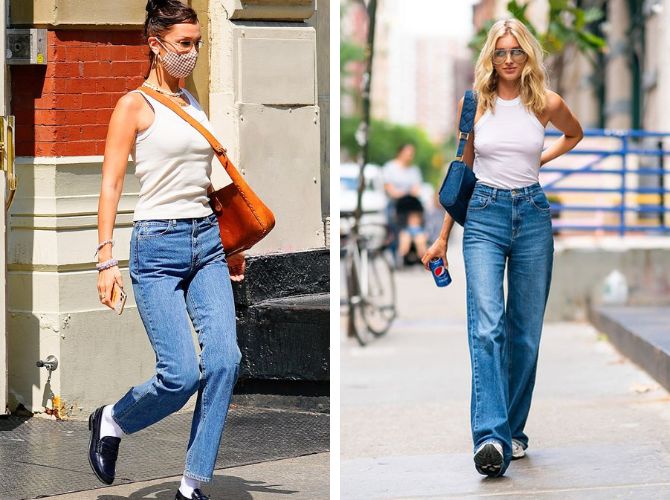 Jeans and a tank top are a classic and their combination is not to be underestimated even by the most fashionable women. Both of these things are very casual and comfortable, so together they create a special atmosphere. When composing this look, choose a jeans model that will add zest to your look. Opt for jeans with fading, embroidery, or details to balance out a solid tee.
Tank top with blazer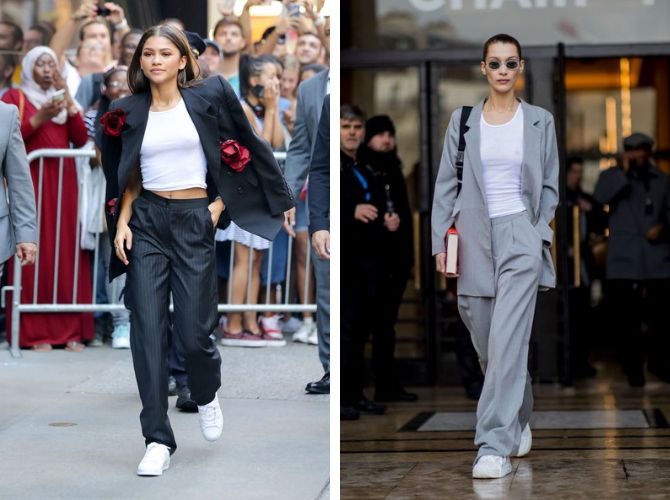 You can wear a basic jersey for events that require more formality. For this, models of a neutral color are suitable – white, black, dark blue. The neckline should not be too low, and the ends of the tank top should be tucked in. Complete your outfit with black heels.
Tank top with denim shorts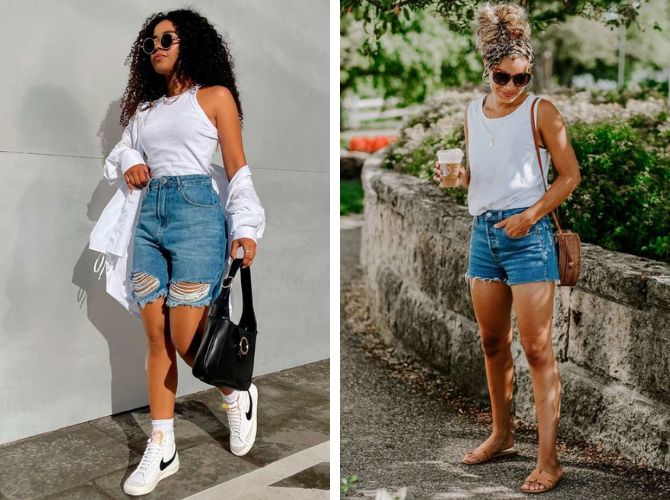 Denim shorts, along with a basic tank top, are staples for hot weather. The combination keeps the wearer cool and comfortable while maintaining a sense of casual style. For a more urban look, pair a tank top with denim shorts and sneakers.
Tank top with a skirt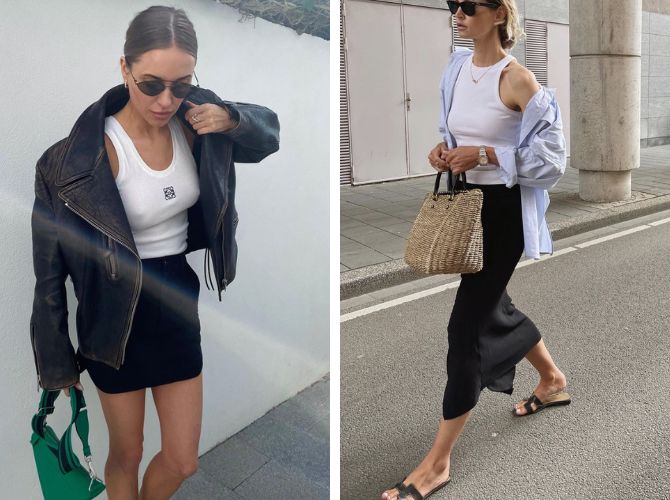 A tank top is perfect for putting together some very stylish looks, but it does take a little creativity. Teaming with a short skirt is a great way to add bold accents to your look. Wear a tank top over a maxi skirt for a chic boho look.
See also: denim shorts for summer.
Similar articles / You may like this