Wide leg trousers are a great choice for summer for several reasons. Firstly, they provide good ventilation and freedom of movement, which makes them comfortable in hot weather. Second, they can protect your feet from sunburn and UV rays. In addition, wide leg pants add style and elegance to your look, making you look trendy and original in summer. Find out on Joy-pup about the most popular wide leg pants for the summer season 2023.
Bonus Video Versace X Dua Lipa Pre-Fall 2023
Cargo pants
Fashionable cargo pants are ideal for the summer season. Wear them with lightweight t-shirts or tops for a relaxed and comfortable look. Add a pair of comfortable sneakers or sandals to complete your stylish summer look. Use cargo pants to create a casual look with an emphasis on practicality and functionality. To match your personality and create a sexy charm, you can create total look looks in rich summer colors. For lovers of minimalism, create a total black look, consisting of a sports bra and low-waisted cargo trousers. This combination not only looks beautiful on the street, but is also suitable for sports.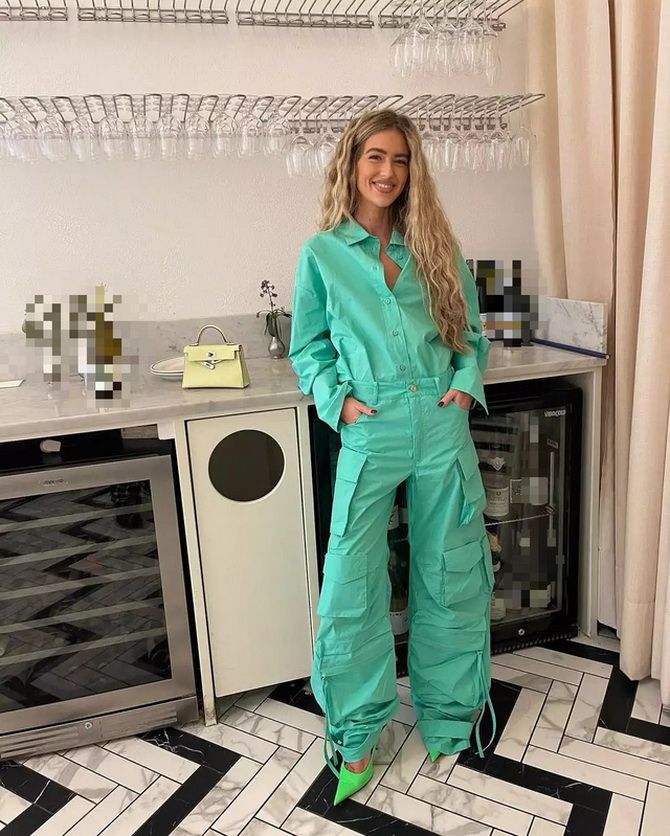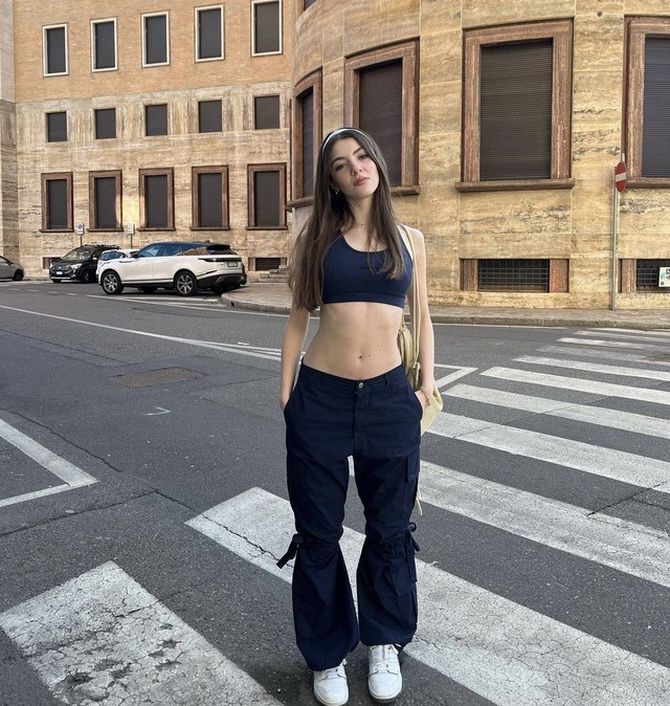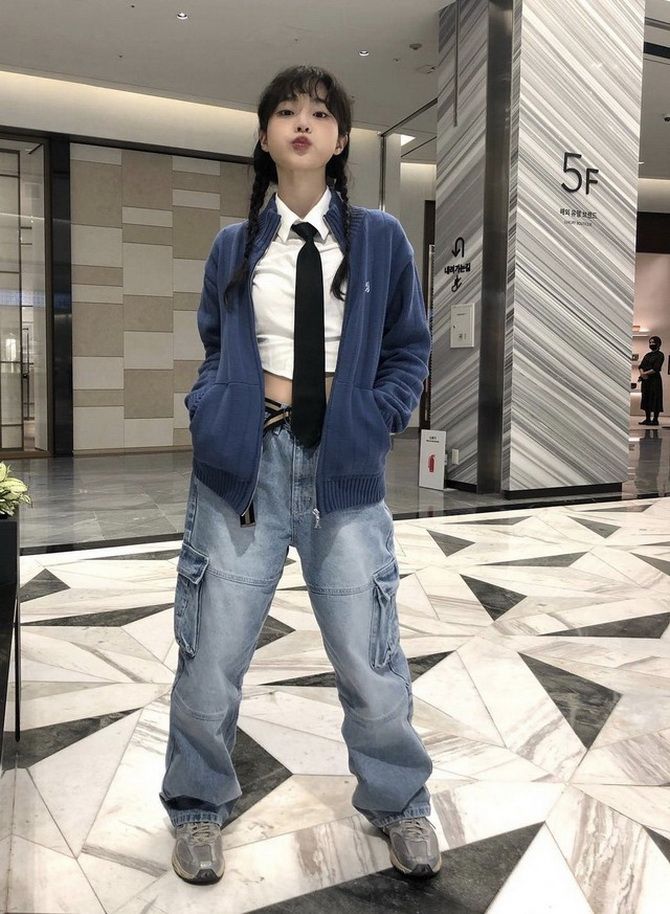 Flared jeans
For girls who strive for classics, flared jeans are an indispensable thing in the wardrobe. This model creates a more elegant and feminine silhouette. They are especially suitable for girls with expressive hips, as the legs that widen downwards help to balance the proportions of the figure. Jeans in white and cream shades will be a great option for the summer. Combine flared jeans with shirts, crop tops, sneakers and a bright handbag.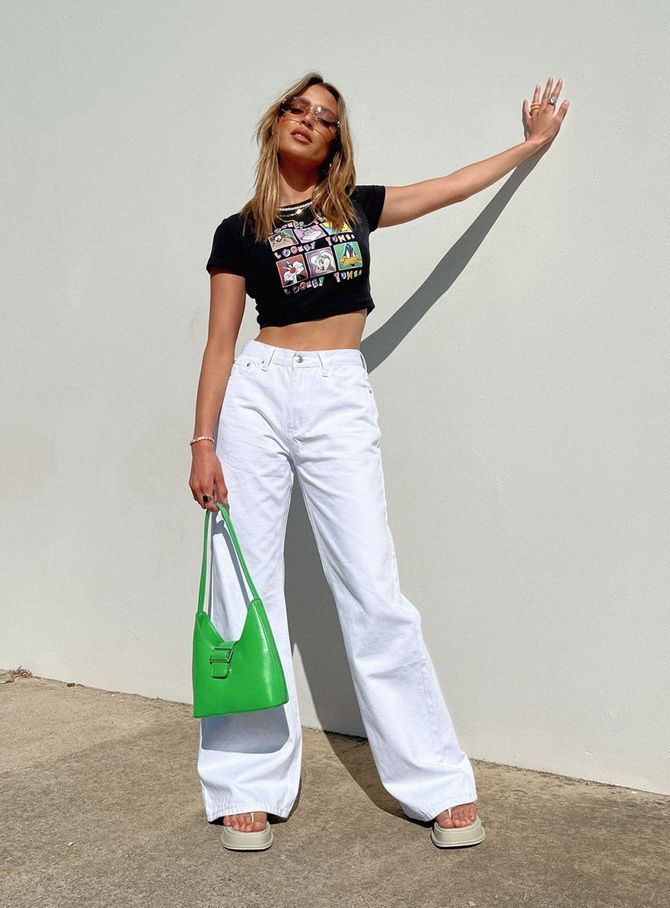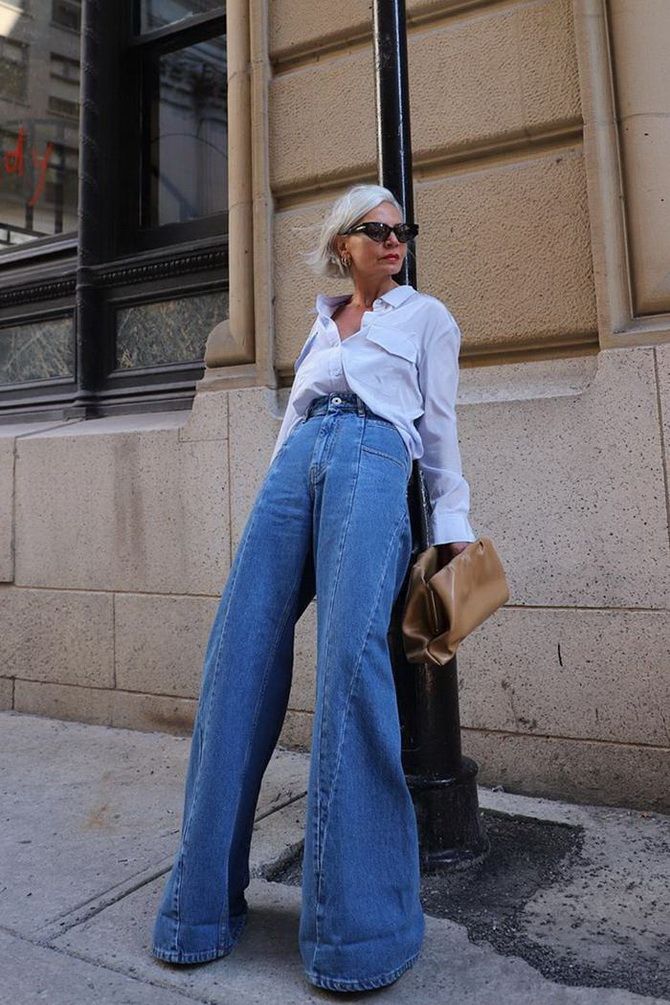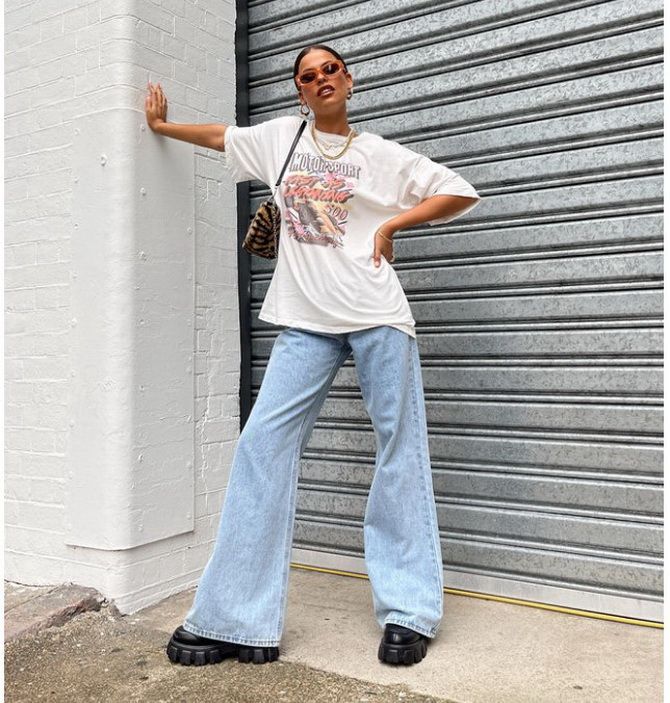 Bright wide trousers
Summer cannot be without bright and hot colors such as red, yellow or purple. Throughout the year, these colors look great on elegant, comfortable wide leg trousers. Purple hues have been a hot trend for the past few years. Bring a new, dynamic and youthful touch to office style by pairing orange high-waisted trousers with a saffron shirt and a yellow handbag.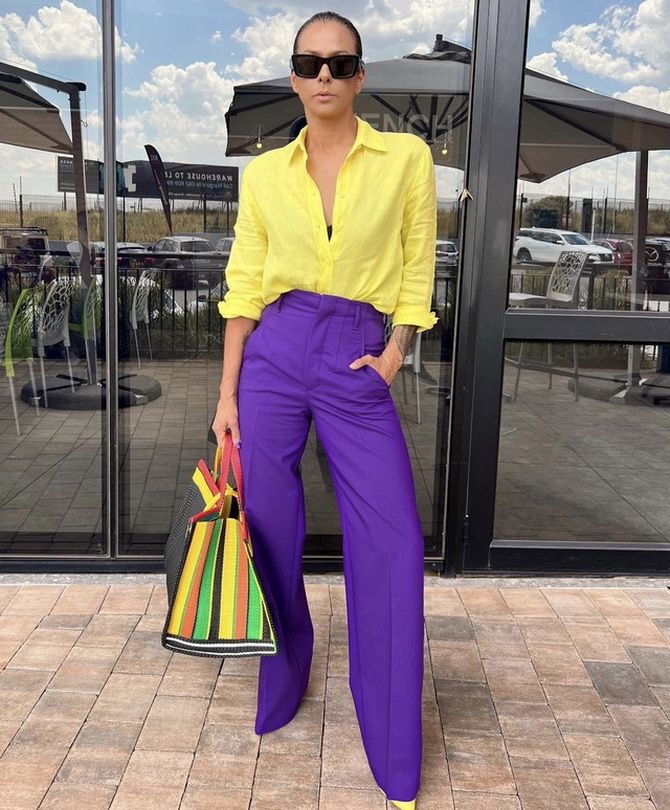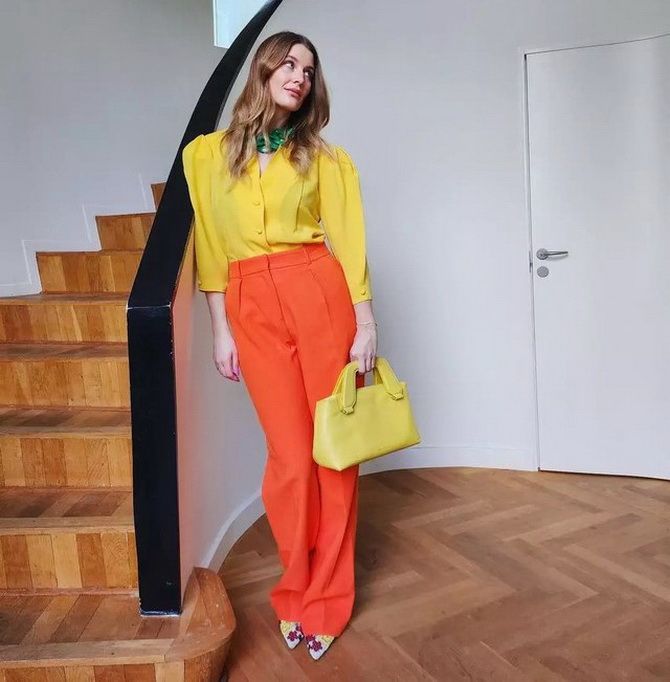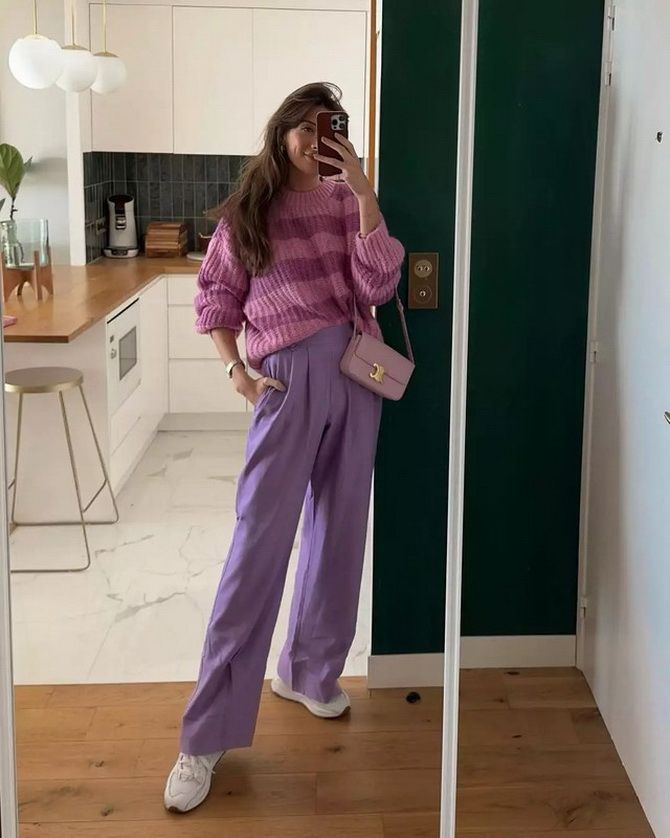 Metallic trousers
Summer is not complete without exciting parties, so outfits with bright effects are a must at this time. And the metallic effect trousers are a piece that accomplishes this task and enhances the chic stylish look. Metallic trousers can reflect light, creating a play of shades and adding brightness and originality to your look.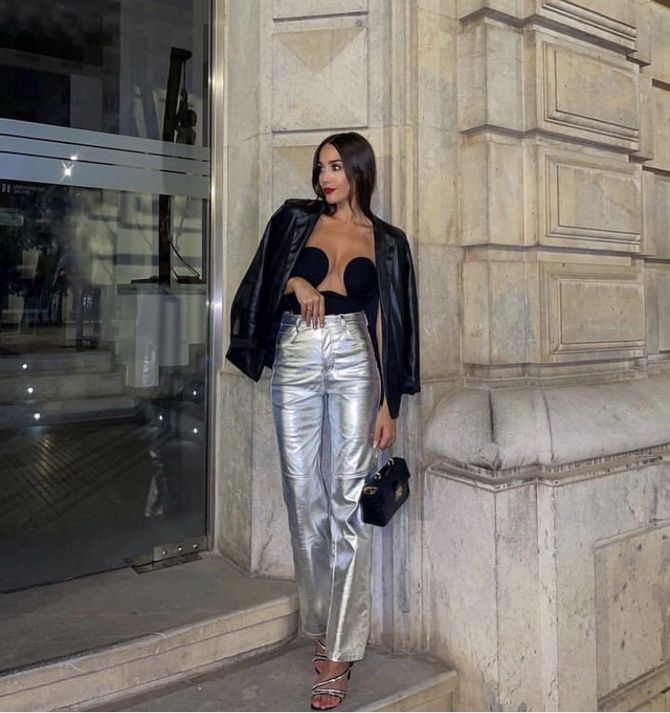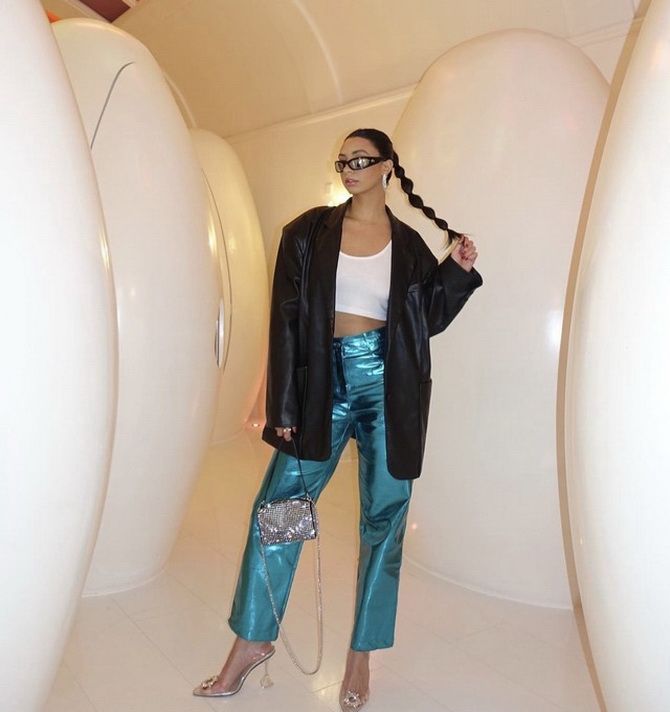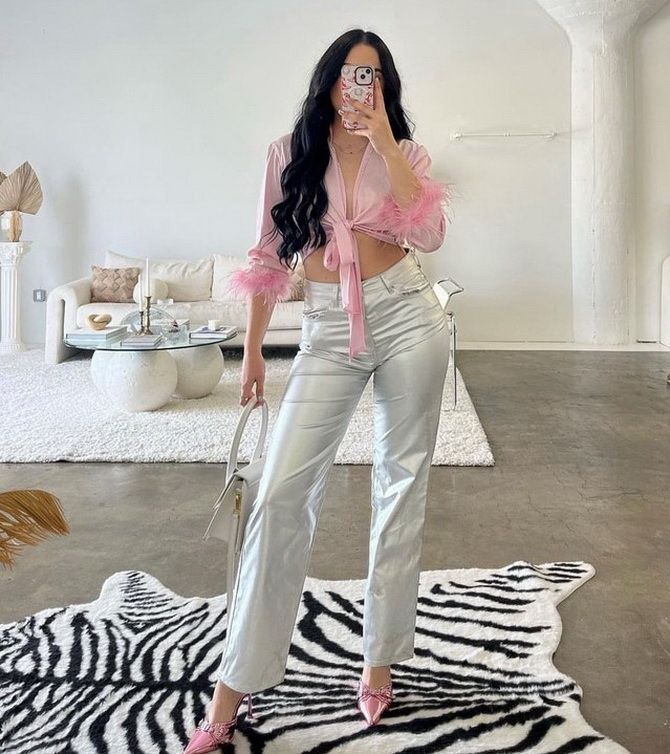 To be continued…
Similar articles / You may like this