In 2022, socks, along with handbags and belts, become one of the main decorations of a woman. With their help, they create fashionable images that fit into street style bows. And you can combine them with skirts, sandals and even shoes. Consider what to combine and how to wear socks in 2022.
The main types of women's socks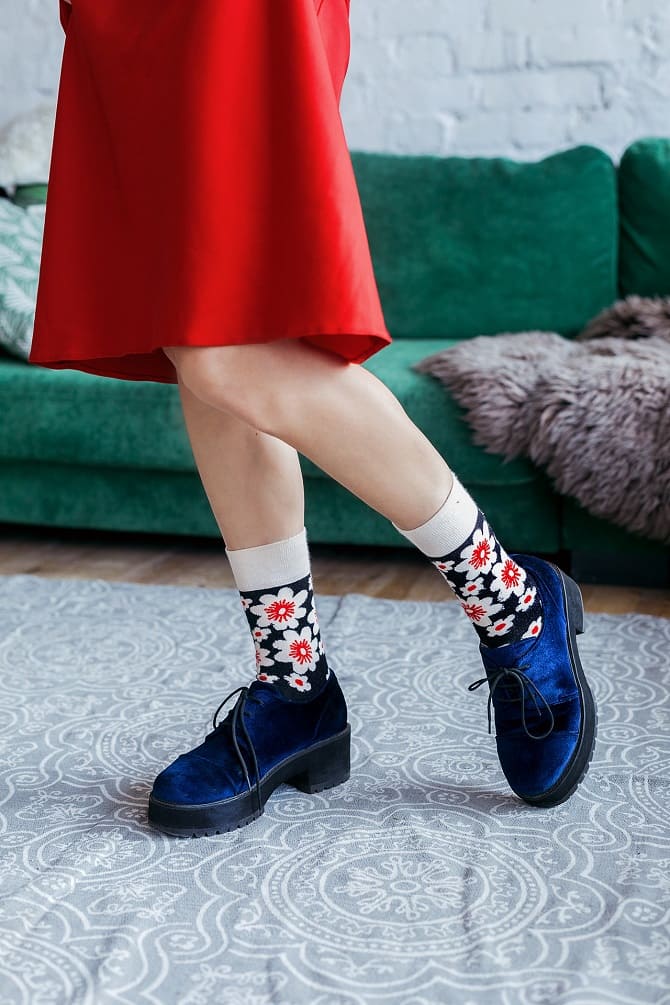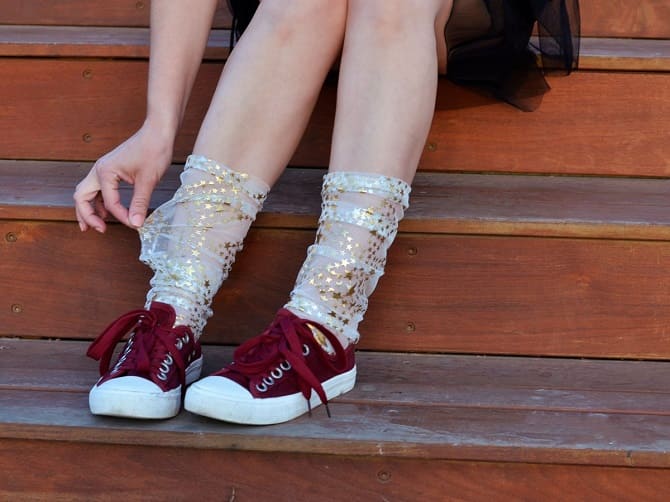 There are several types of women's socks that are suitable for fashionable spring and summer looks.
Footsteps are thin socks that are worn with open shoes, for example, pumps, ballet flats.
Low socks – they only reach the ankle, go well with Chelsea, sneakers and sneakers.
Standard socks are a classic option, they fit any shoe.
Socks – these socks reach the knees or above the knees. They go well with boots or shoes.
How to wear and with what to combine socks?
In the spring of 2022, plain socks, with a bright print or with glitter, will be in fashion. They can be worn with flip flops, platform shoes, lofters, pumps, sports shoes.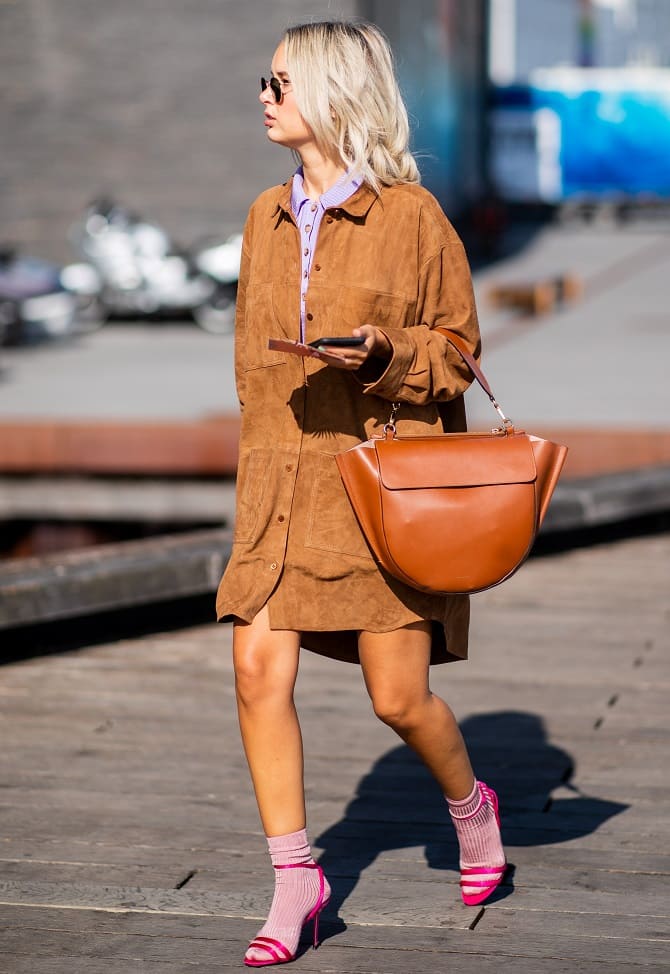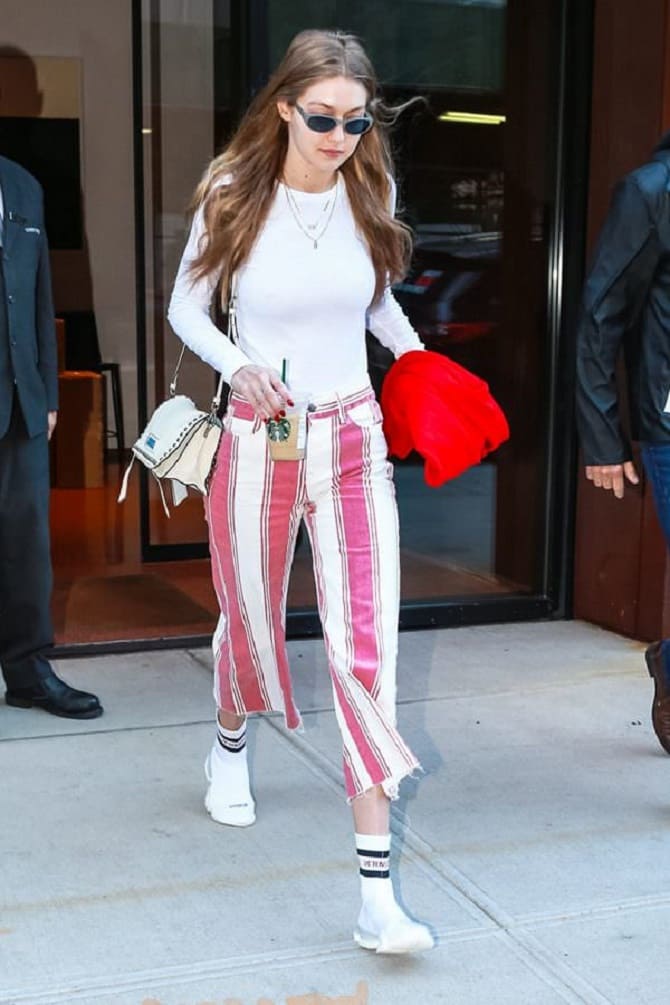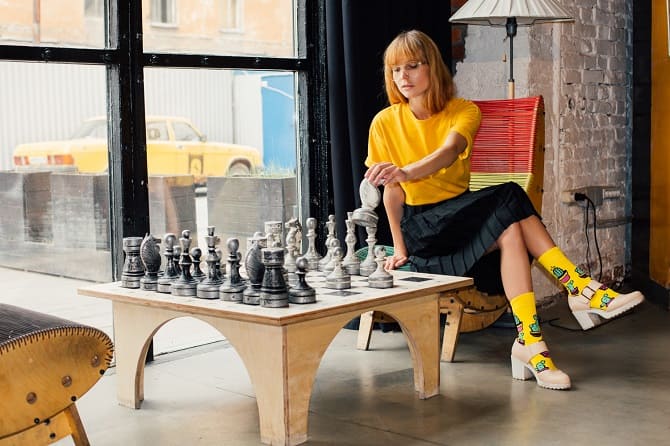 Thin knitted socks can be combined with sandals or slippers.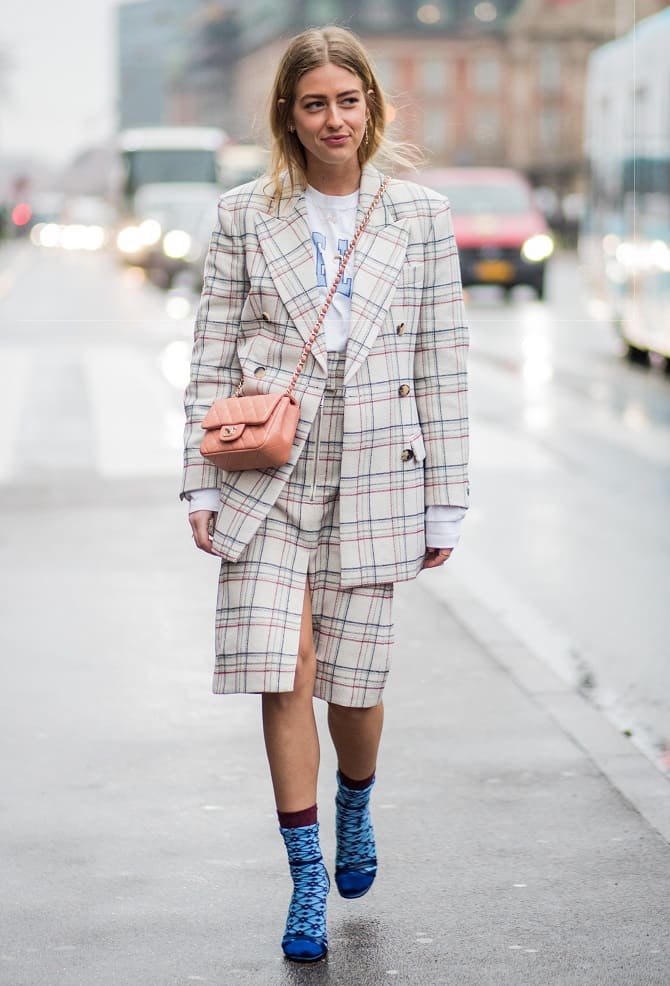 High tube socks are in fashion, which will not be hidden, but clearly visible under the shoes. They look great with mini skirts as well as culottes.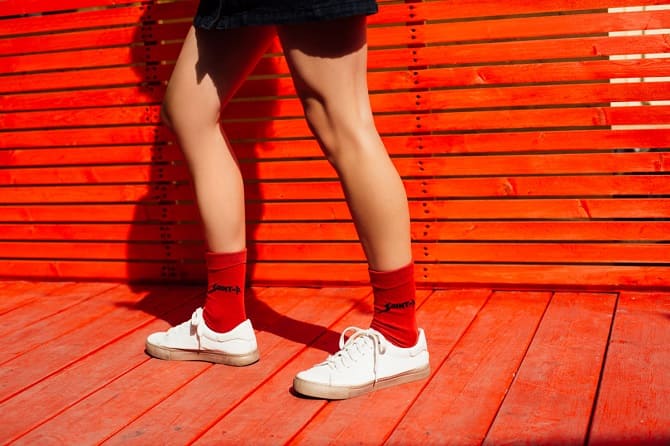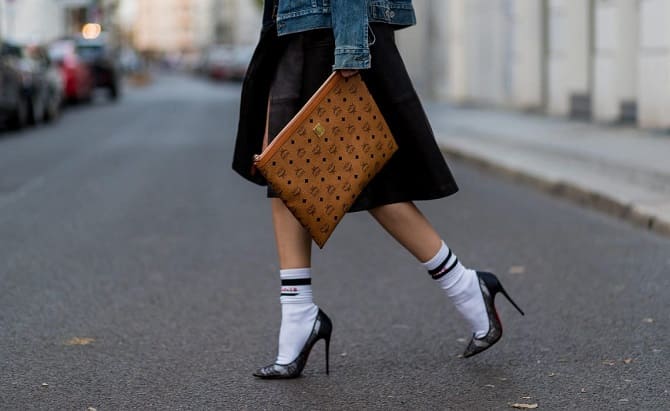 Under shoes and sandals, you can wear plain socks in bright colors or classic white.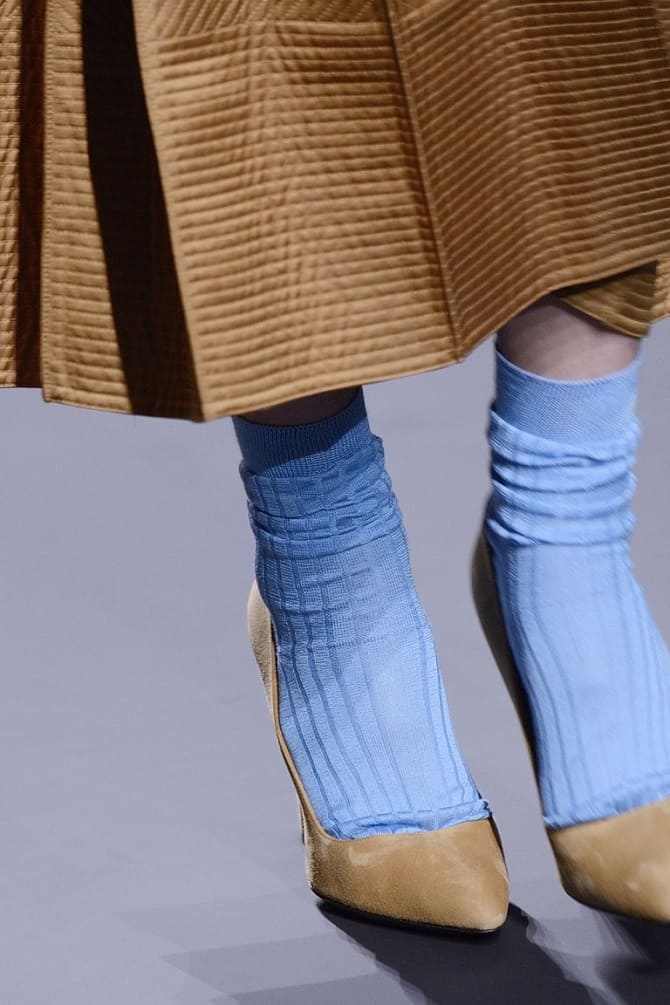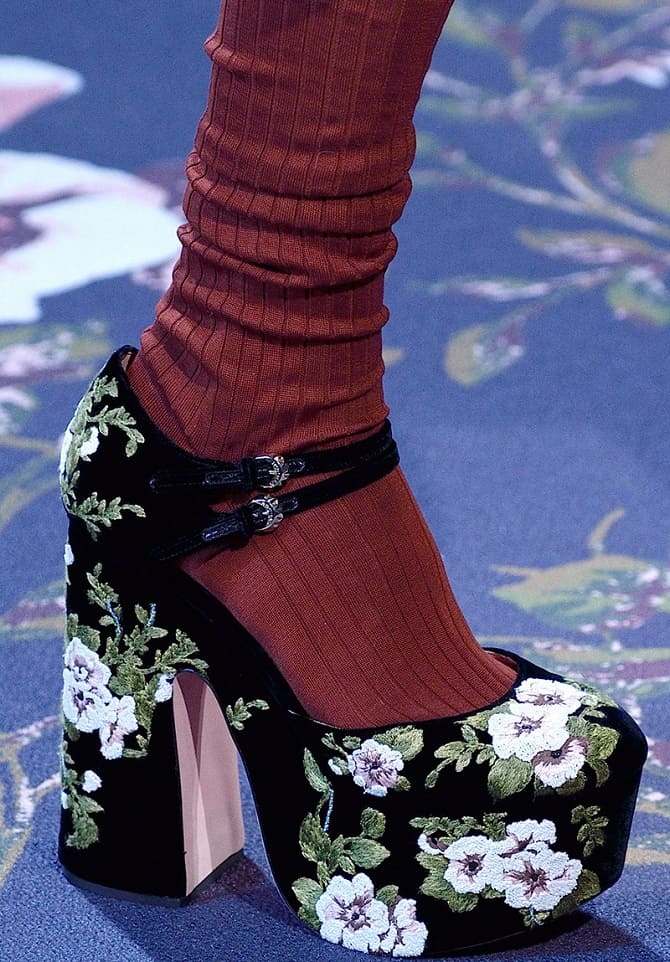 But also in fashion in 2022 are socks with prints, shoes and sandals go well with them. You will make a bright accent in your image.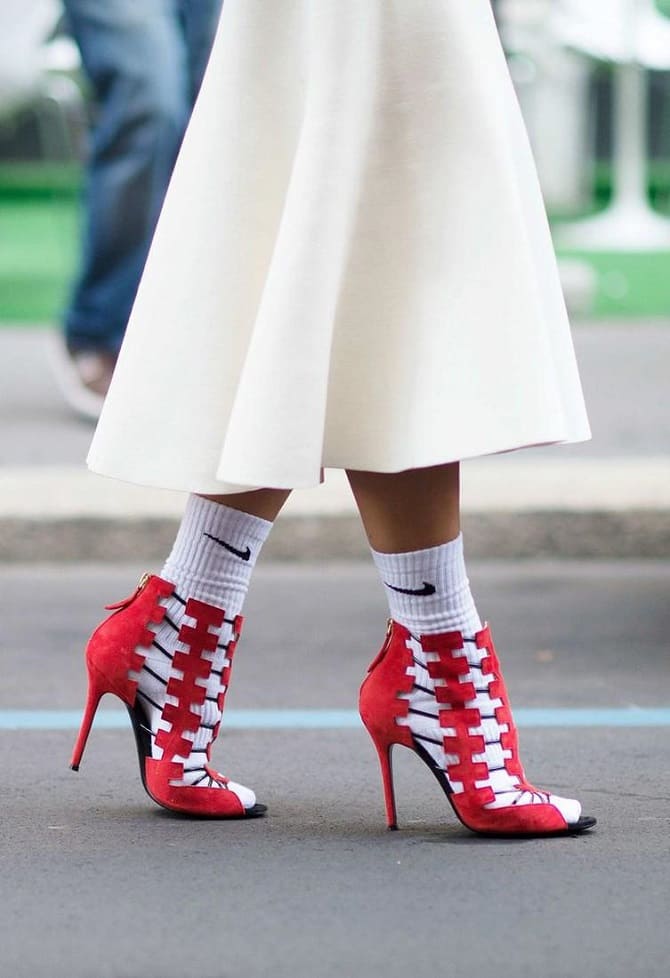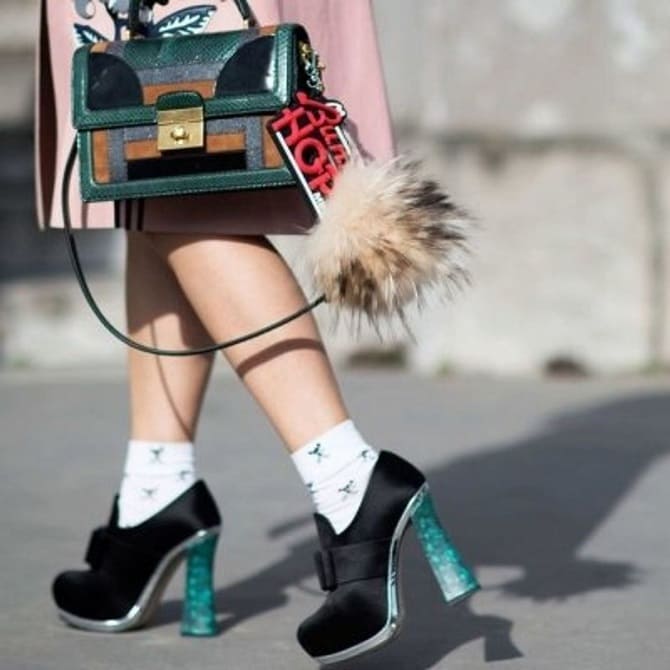 You can make the image boring with the help of shiny, for example, silver or golden socks. They fit perfectly under the dress.
Similar articles / You may like this