One of the main trends of this summer is fruit manicure. This fun and bright style reflects the joy and freshness of the hot season, perfect for any occasion, from beach vacations to evening parties. In joy-pup, we will tell you what the trendy fruit manicure will be like in 2023.
Pineapple inspiration
Pineapple is a symbol of tropical resorts and the summer sun. Create a bright and original manicure using pineapple motifs. Apply yellow nail polish and add a green pineapple leaf design. You can also add small accents in the form of pineapple chunks or try pineapple peel texture on your nails. This manicure will be a real hit this summer.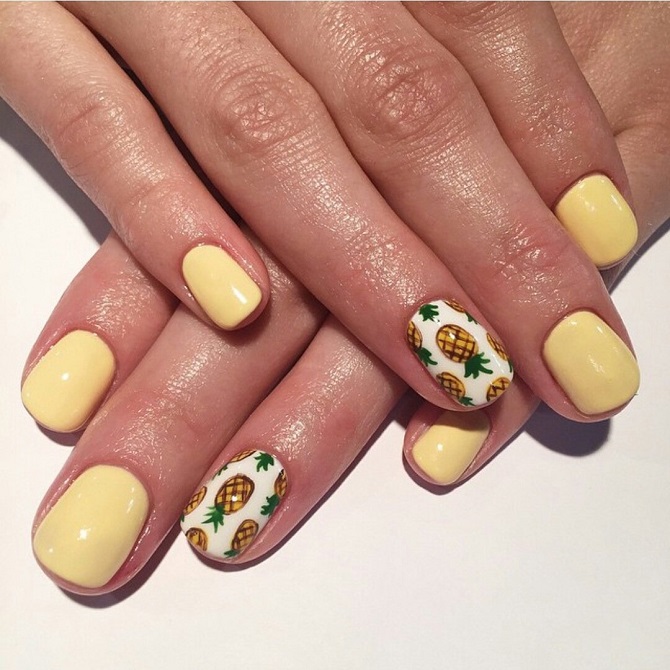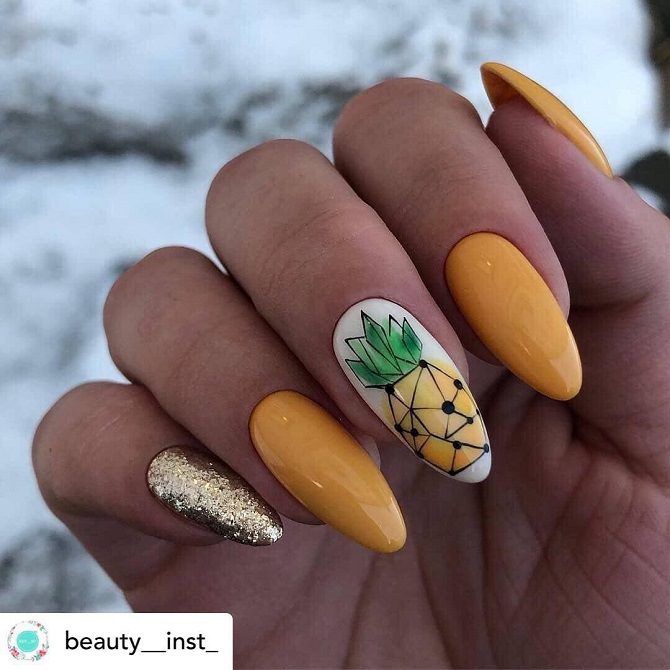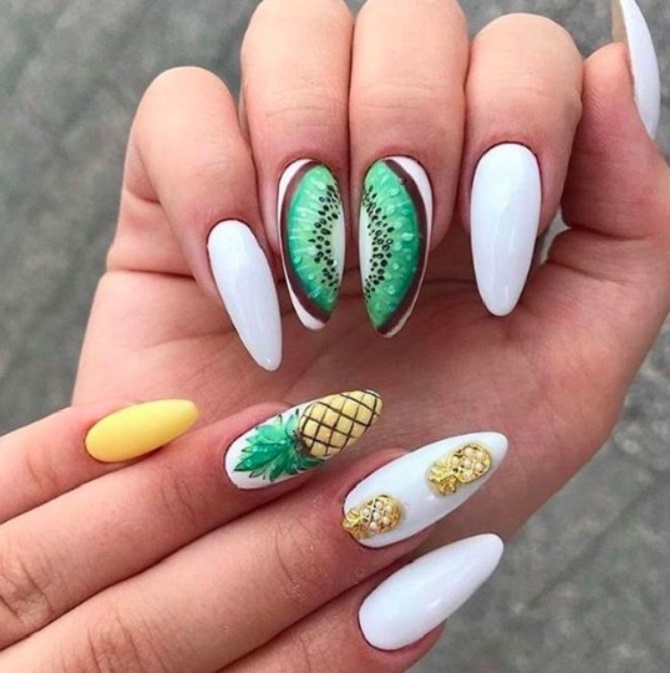 Berry freshness
Summer is the time for ripe and juicy berries. Create a manicure inspired by berries like strawberries, raspberries or blueberries. Apply bright red nail polish and add black dots to create a berry look. You can also add green elements to mimic berry leaves. This manicure will perfectly complement your summer look and emphasize your passion for sweet fruits.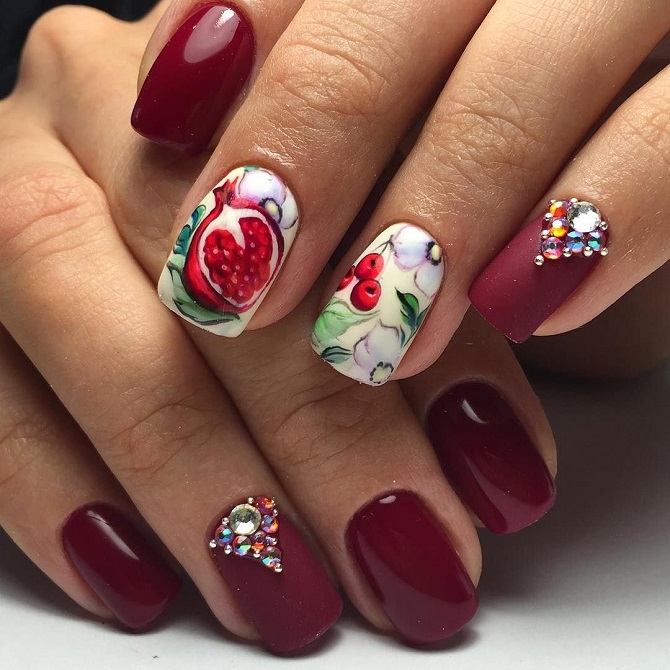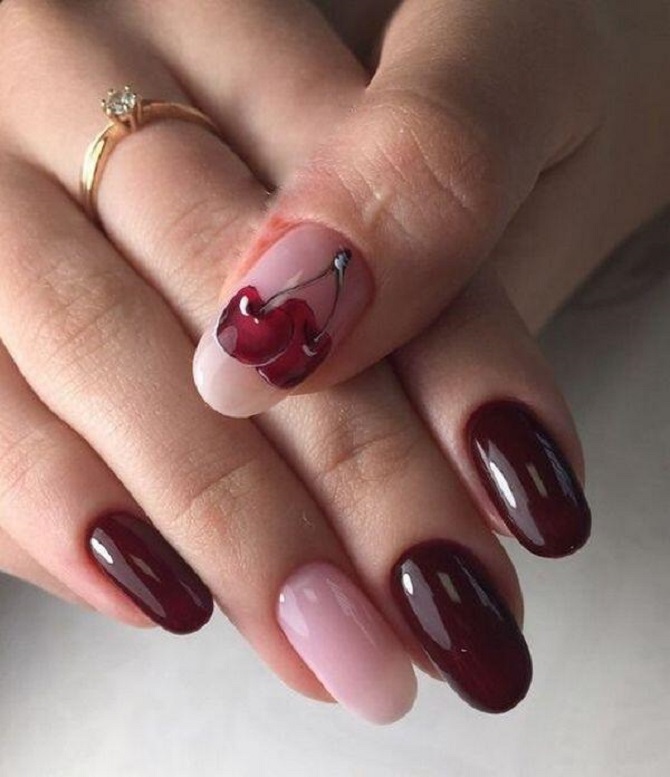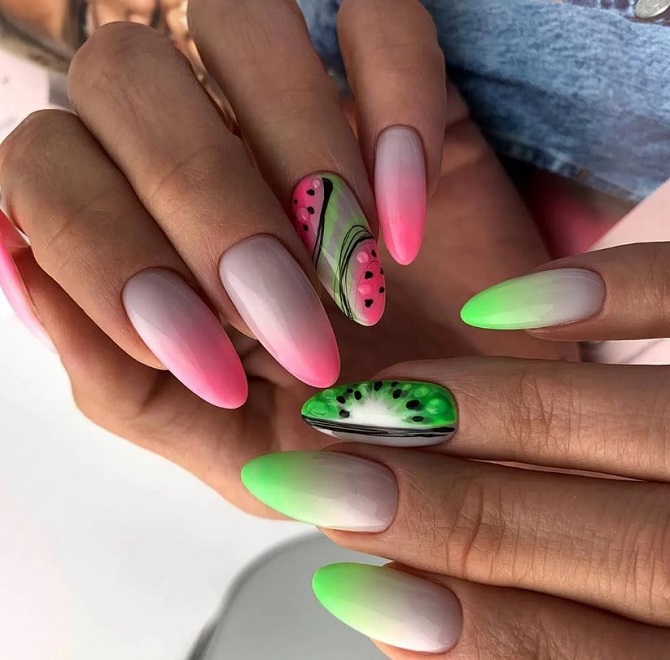 Citrus mood
Citrus fruits such as lemon and orange are symbols of summer and freshness. Create a citrus-inspired manicure using vibrant yellows and oranges. You can apply textured polish to create the look of a citrus peel, or add small accents in the form of citrus pieces. This manicure will give your nails a fresh and vibrant look.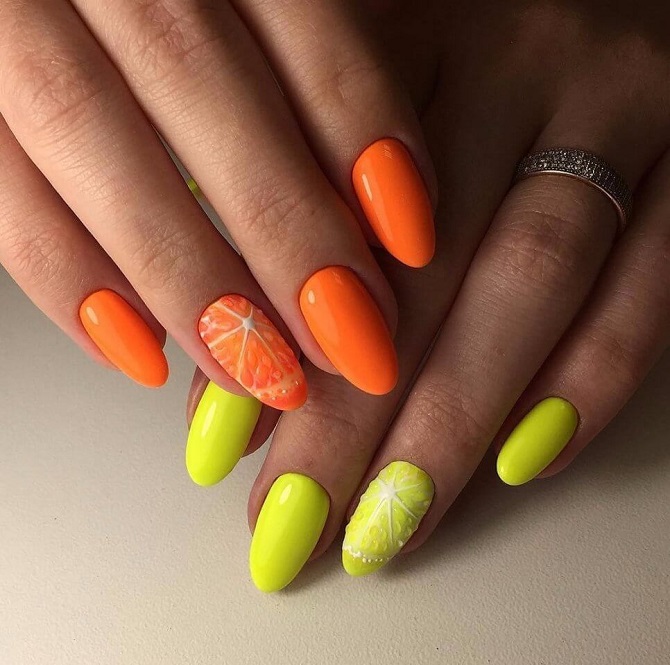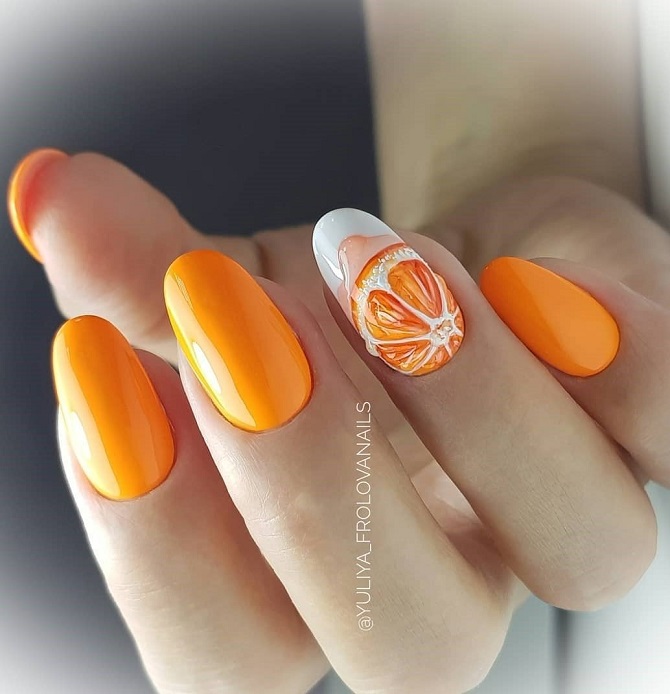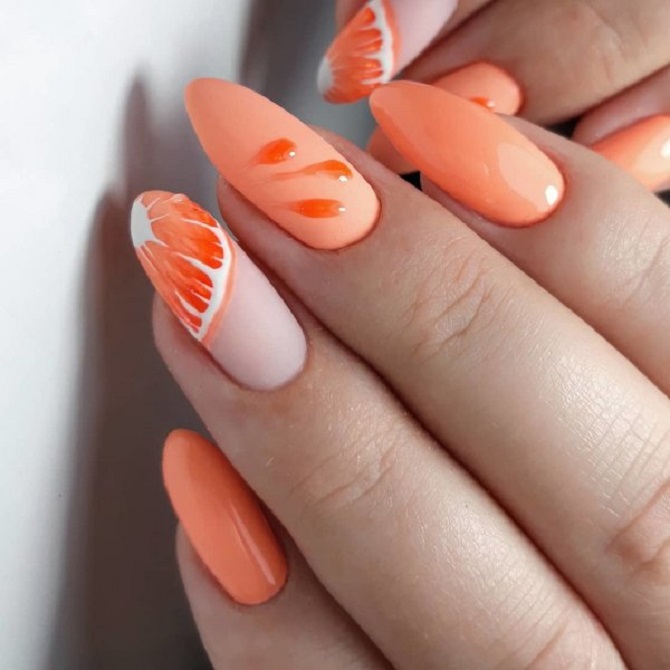 Exotic kiwi
Kiwi is an exotic fruit that is perfect for a summer manicure. Apply green nail polish and add texture in the form of small black dots to create a kiwi look. You can also add colorful accents in the form of kiwi slices or leaves. This manicure will give your hands freshness and unique style.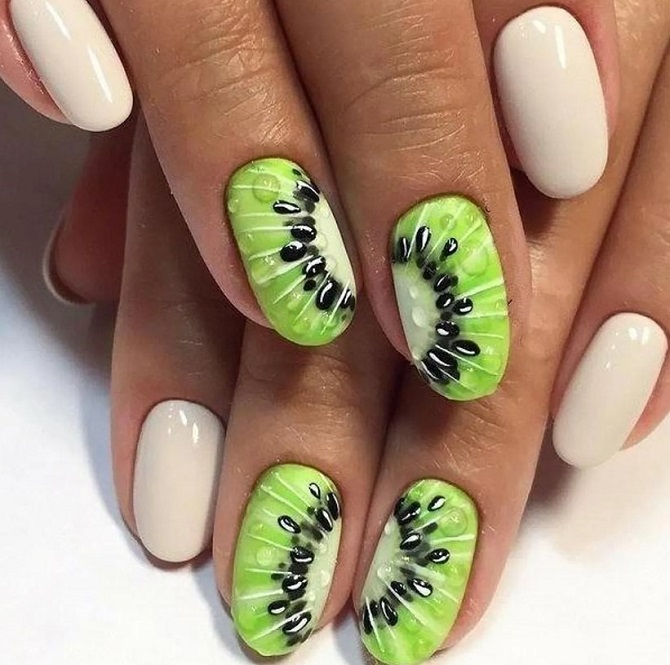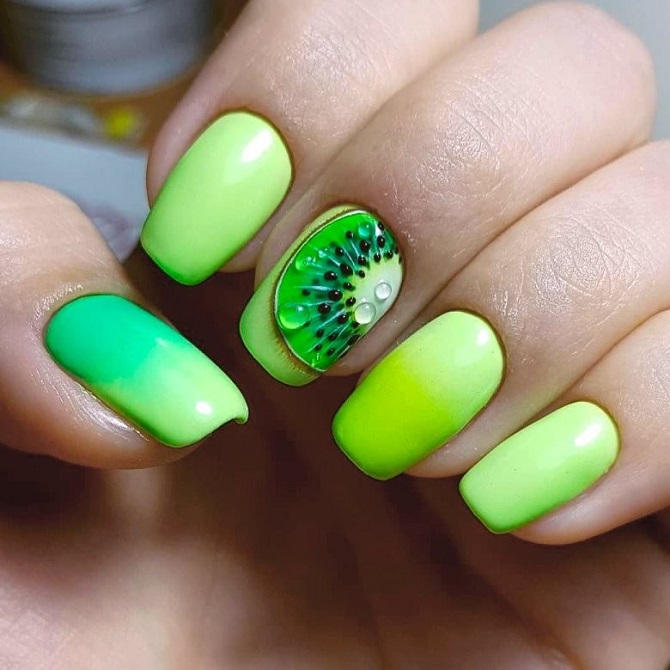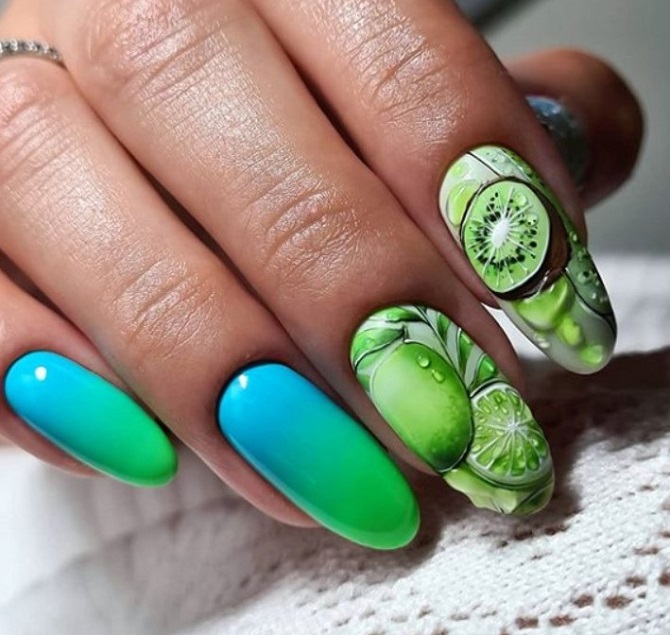 Tropical cocktail
Immerse yourself in the atmosphere of the tropics by creating a manicure inspired by tropical fruits such as mango, guava or papaya. Use bright and juicy shades for applying nail polish, and add accents in the form of pieces of fruit or floral elements. This manicure is perfect for relaxing on the beach or a tropical-themed party.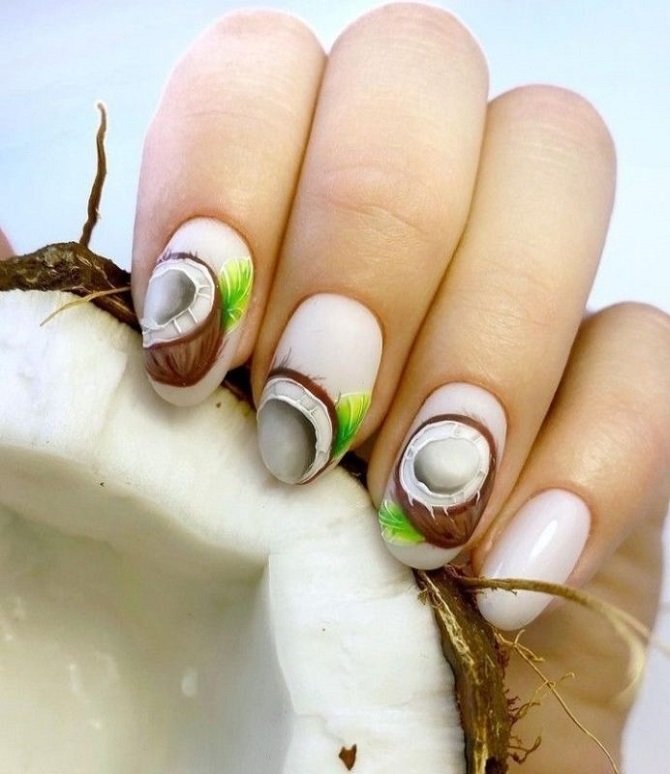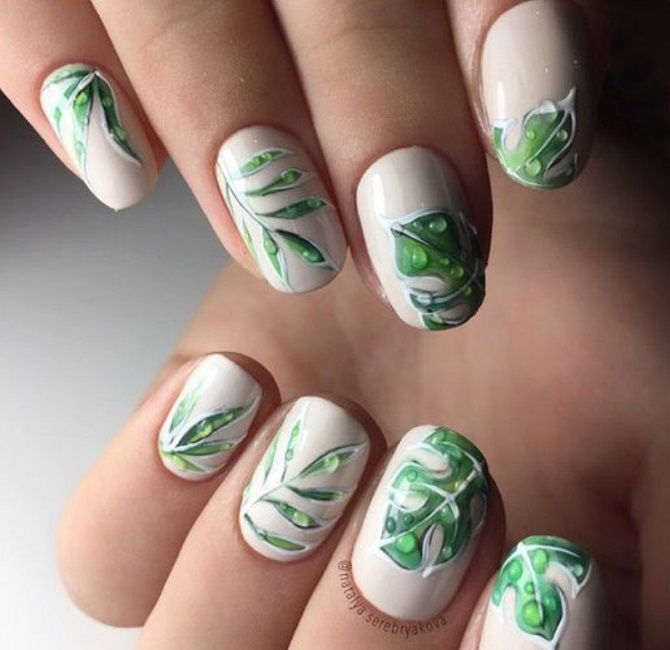 To be continued…
Similar articles / You may like this