Universal manicure is one of the most popular for every woman. After all, it is suitable for both everyday and elegant look. And along with a jacket, a crumb manicure will be an excellent choice. This nail design seems simple, but can be complemented with interesting decor. We at joy-pup present several relevant options.
Crystal crumb
This is a great choice for girls who love to sparkle. Apply crystal chips to one or more accent nails. She will play with all the colors of the rainbow. As a background, choose calm shades.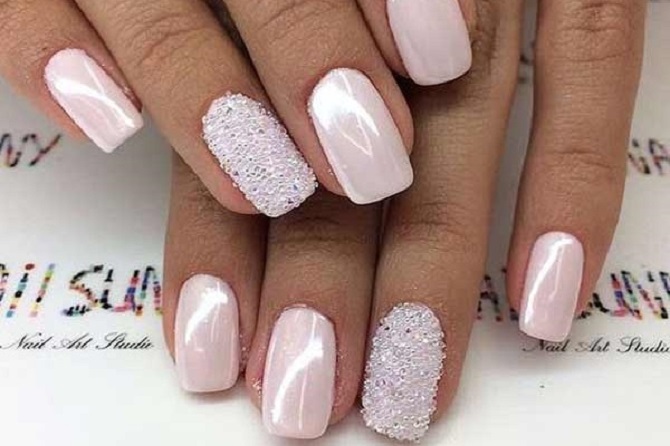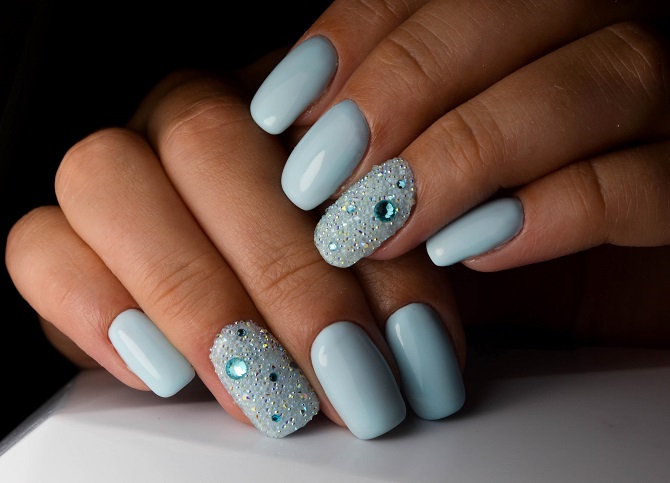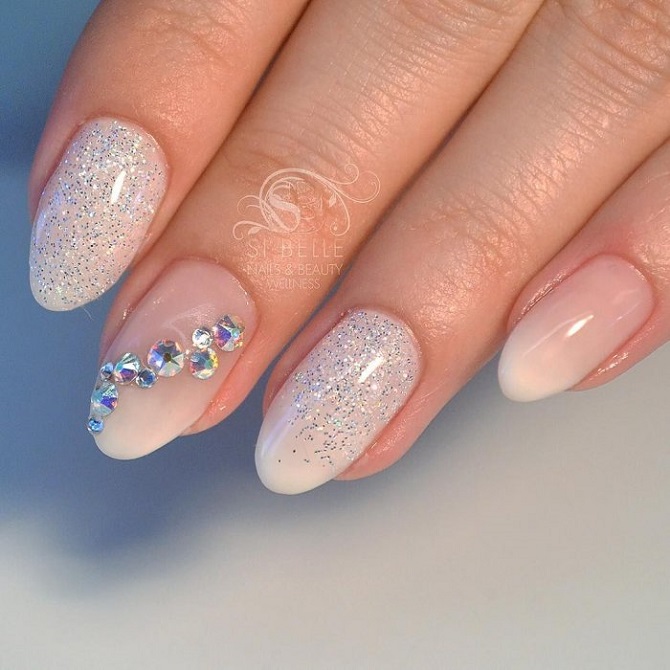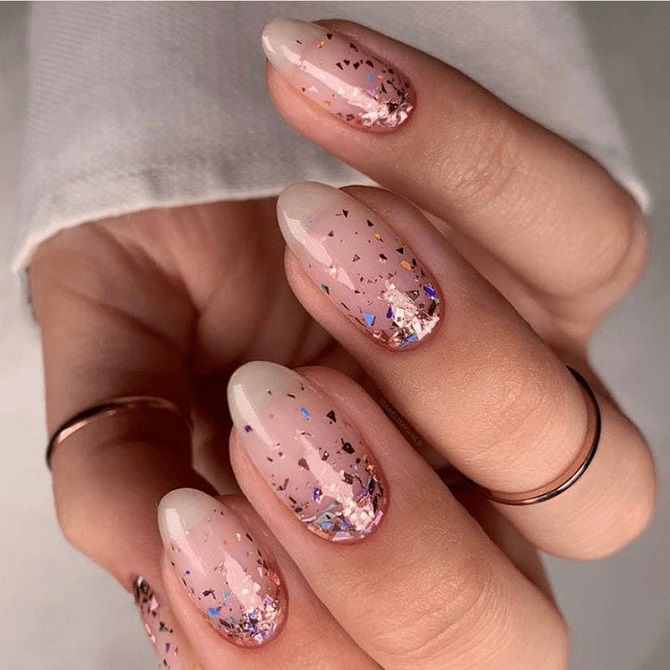 A simple crumb manicure
Decorate some or all nails with small dots. They can be applied randomly, in different sizes. You can apply such a crumb both on a muted background, and on a brighter one. For example, the trend will be green, blue, yellow shades.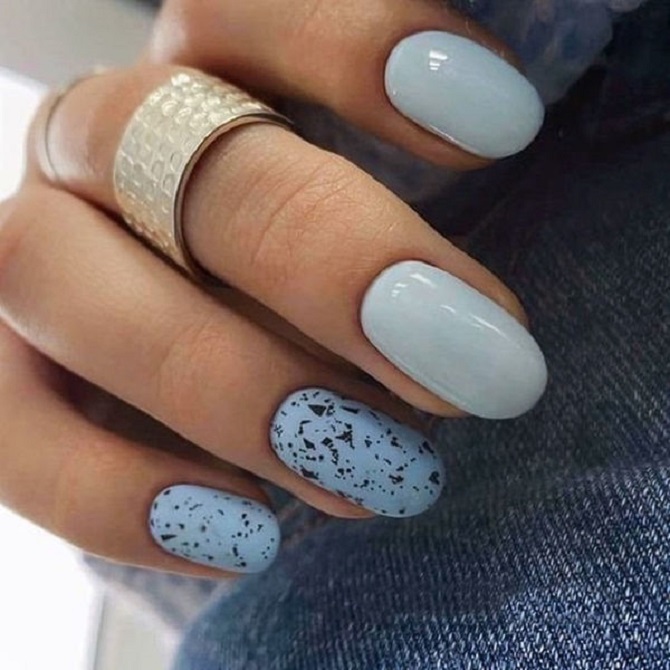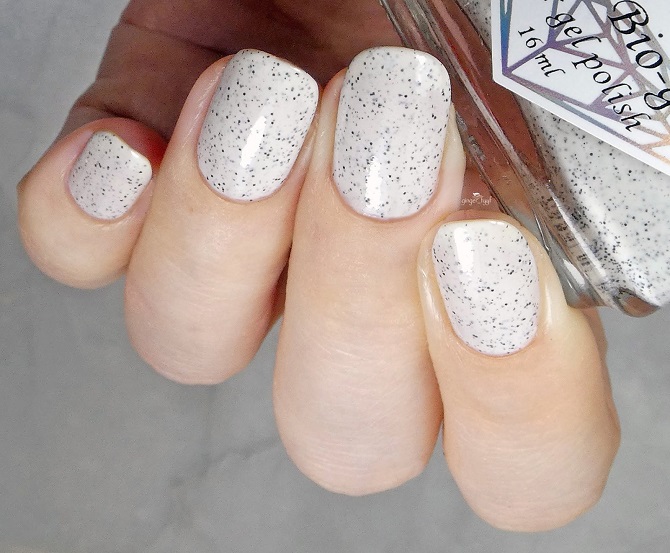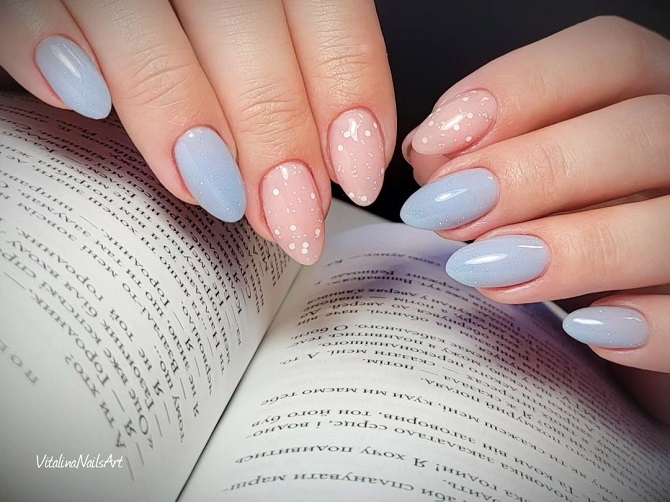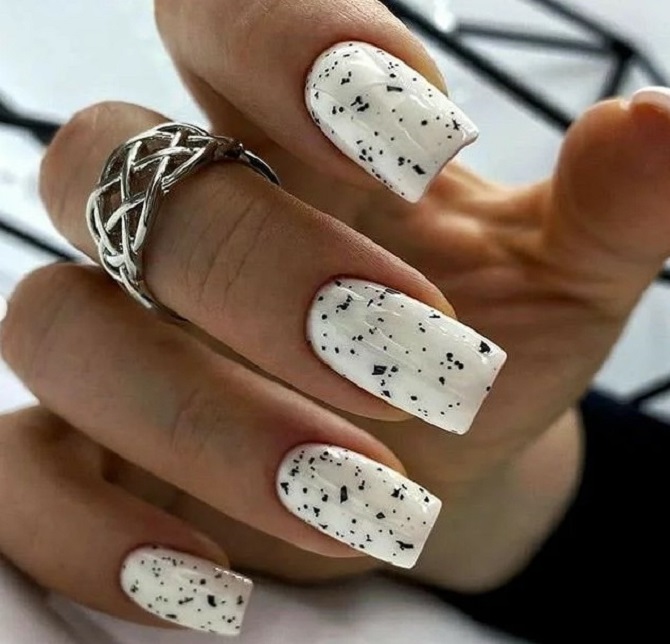 Gradient
A manicure in which several shades pass into each other is in trend. And to make it look even more interesting, apply small dots on top of it. They can be one or more shades. It is not necessary to cover the entire nail, the crumb can decorate only one part of it.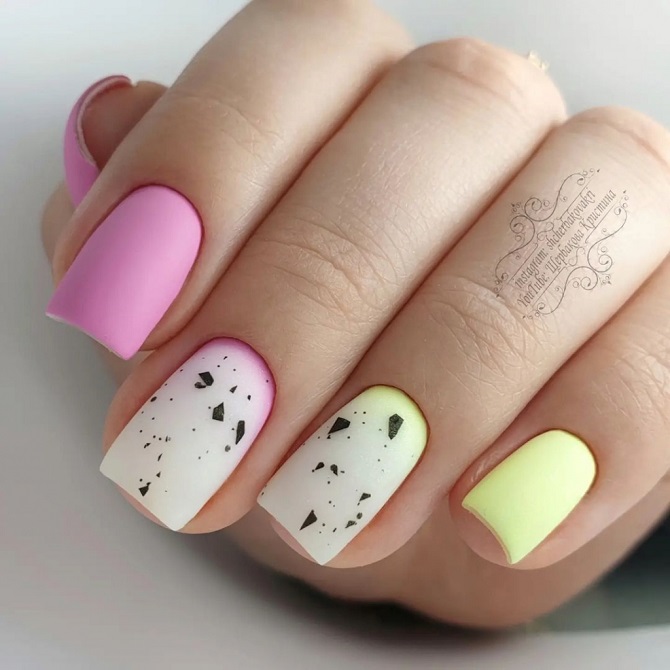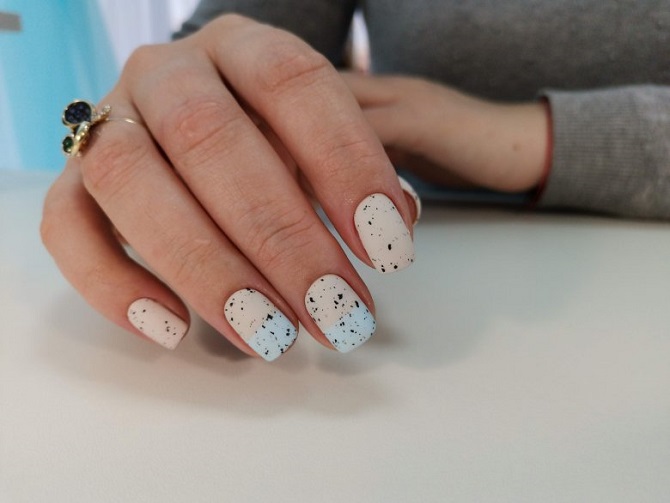 With patterns and drawings
Complement your crumble manicure with abstract or geometric patterns. They can intertwine with small dots on the nails, creating quite interesting patterns. Combine different shades. Also in trend is a crumb manicure with floral patterns. It will make your look more feminine.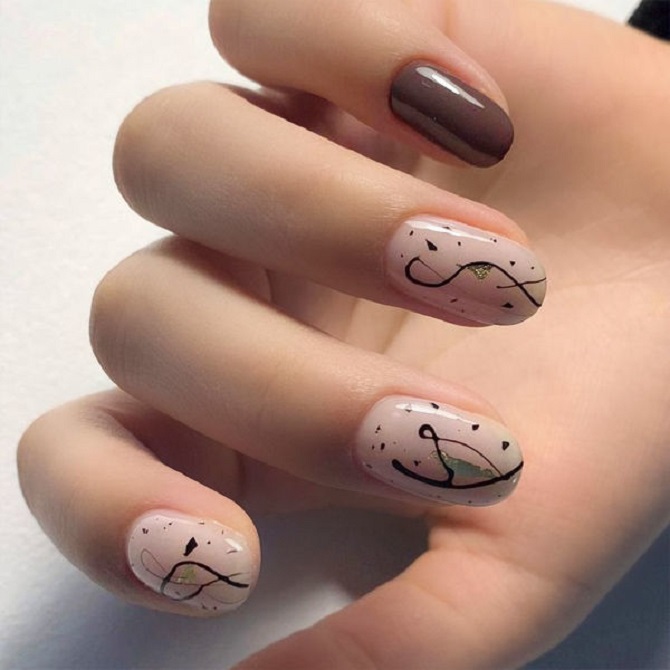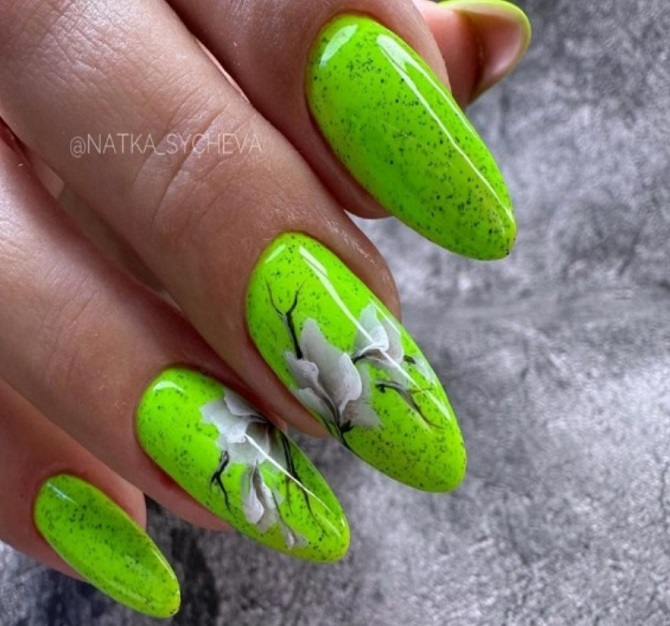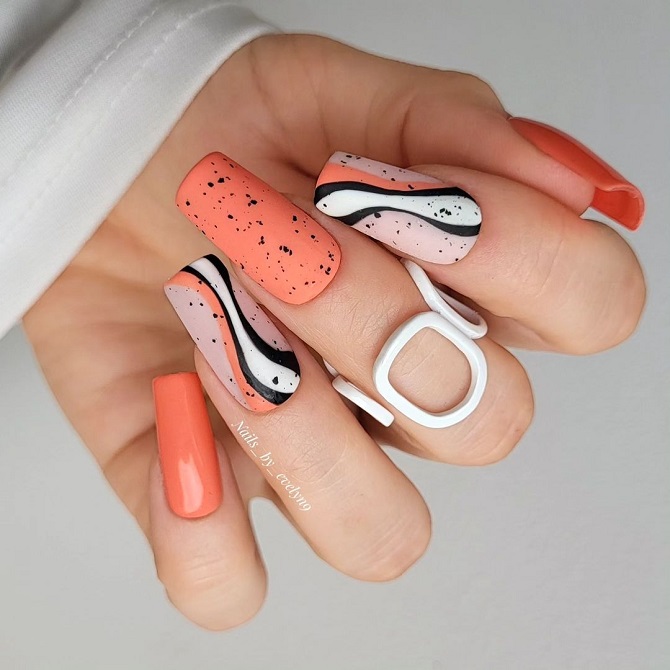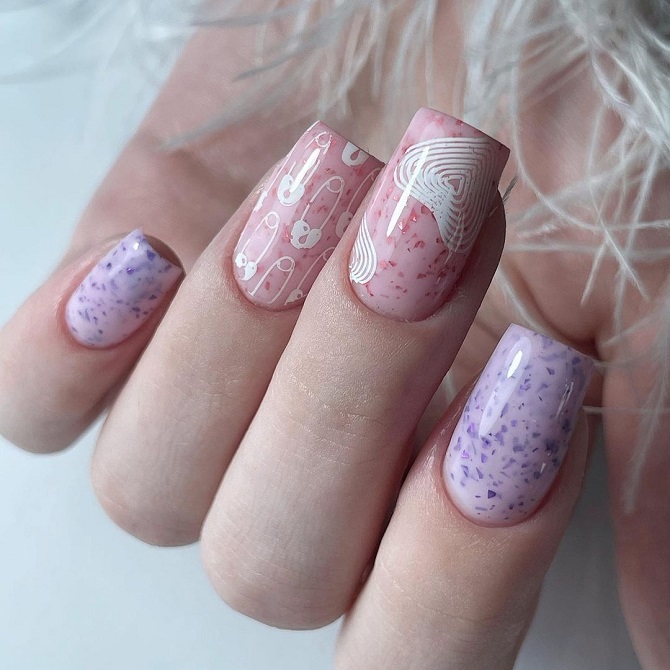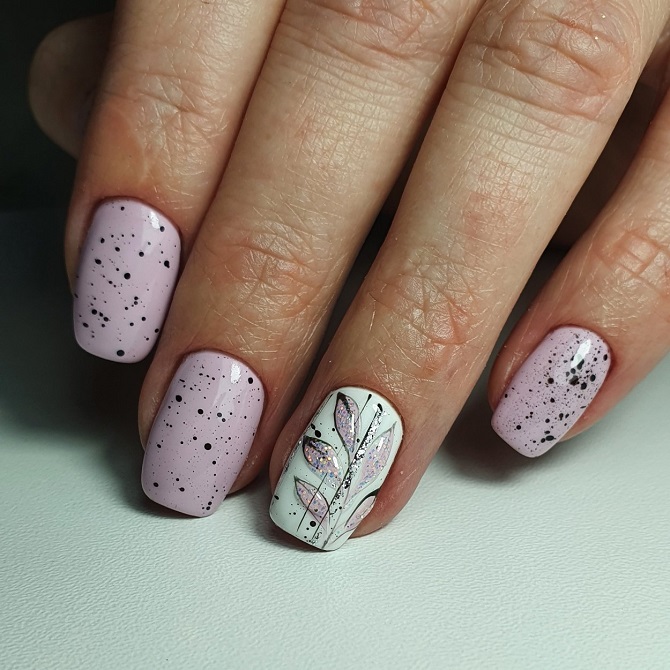 To be continued…
Similar articles / You may like this