Barbiecore is a style that captures the femininity, rich colors and playfulness of the Barbie universe. Even before the premiere of the movie "Barbie" starring Margot Robbie, this trend has become very popular. The Barbiecore manicure is characterized by bright and intense colors, the use of sequins and glitter, as well as decorative elements to create a striking and dynamic look, similar to the style of a Barbie doll. If you are a fan of this trend and want to bring a touch of the iconic doll to your look, check out the manicure options at joy-pup.com.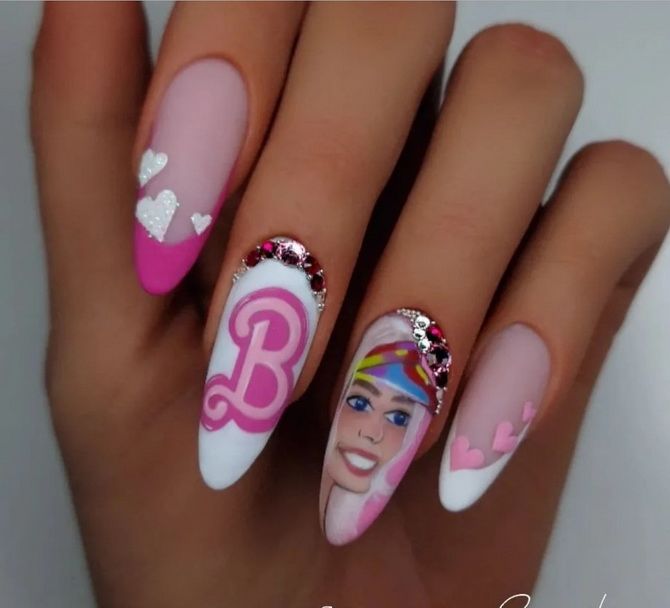 The main characteristics of the Barbiecore manicure
Barbiecore manicure is great for those who want to express their individuality and love bright and trendy trends. This stylish and playful nail art draws attention and adds confidence to your look. What are the main features of Barbiecore manicure?
Bright colors. Barbiecore manicures are often based on bright and saturated colors such as pink, hot blue, mint, fuchsia and pastel colors.
Shine. Adding shimmer, sequins and glitter is a key part of the Barbiecore manicure. They give nails shine and shine, making them more playful and fun.
Decorative elements. Decor options include Barbie stickers, rhinestones, mini pearls, small beads and other decorative items to create unique and stylish nail art.
Nail shapes. Barbiecore manicure is accompanied by neat and beautifully designed nail shapes such as oval, square, almond, stiletto.
Design. Barbiecore style means creative design. You can try different combinations of colors, textures and patterns to create a unique and original look.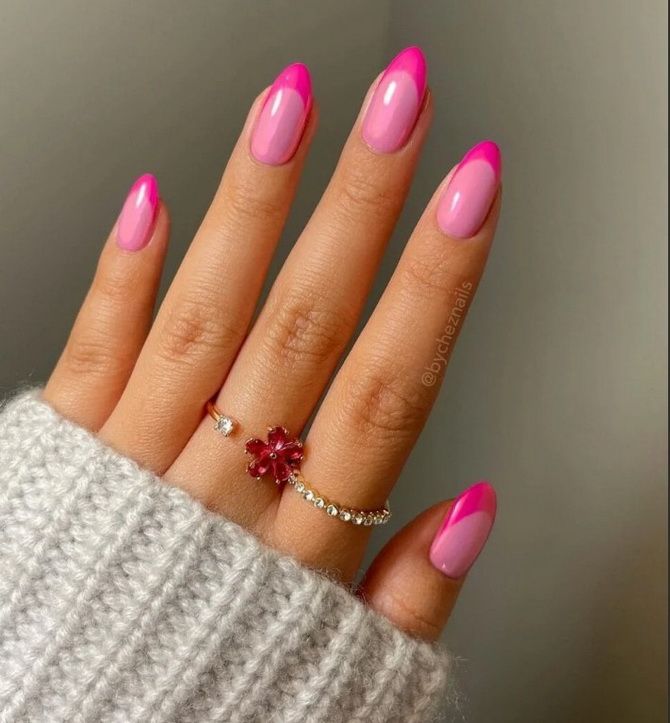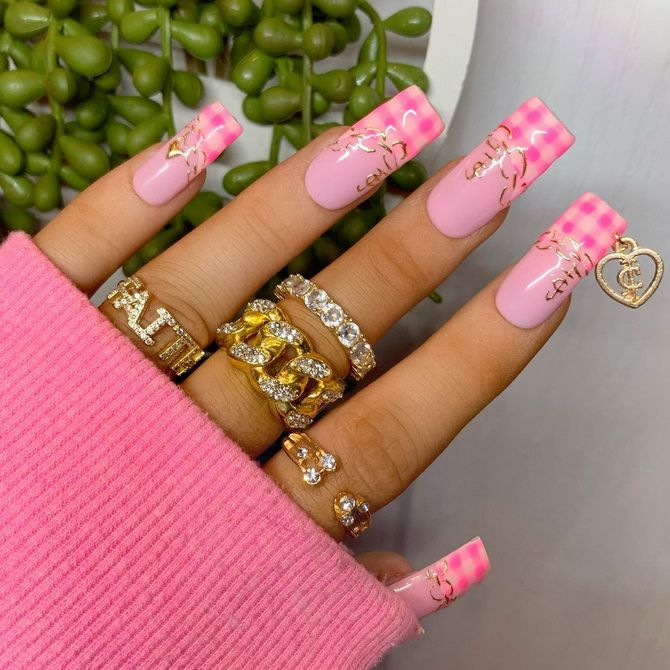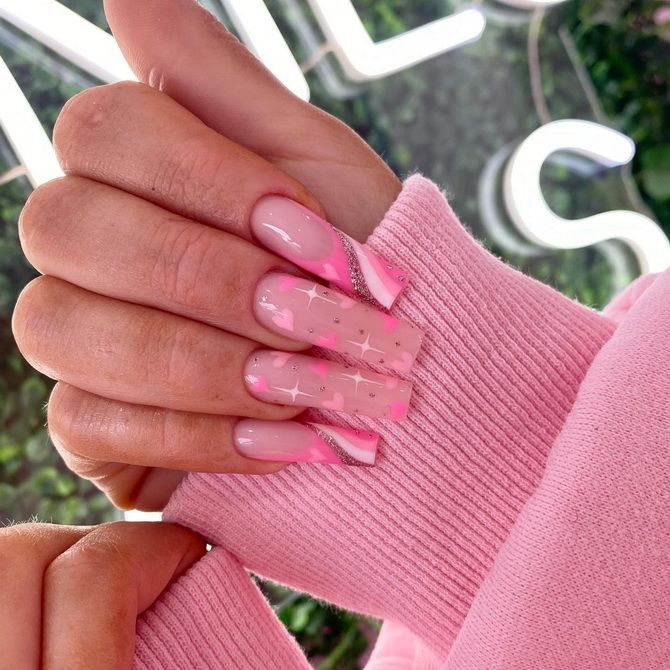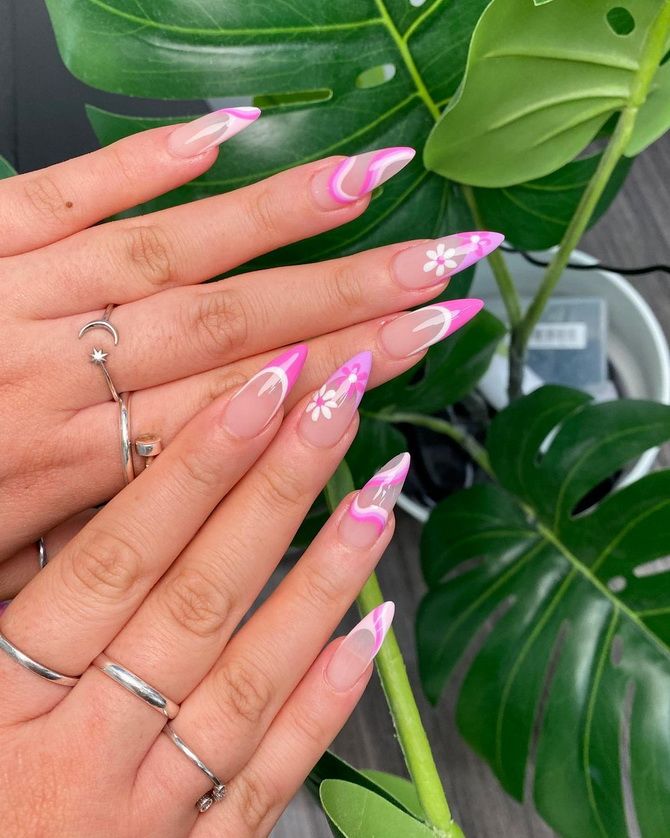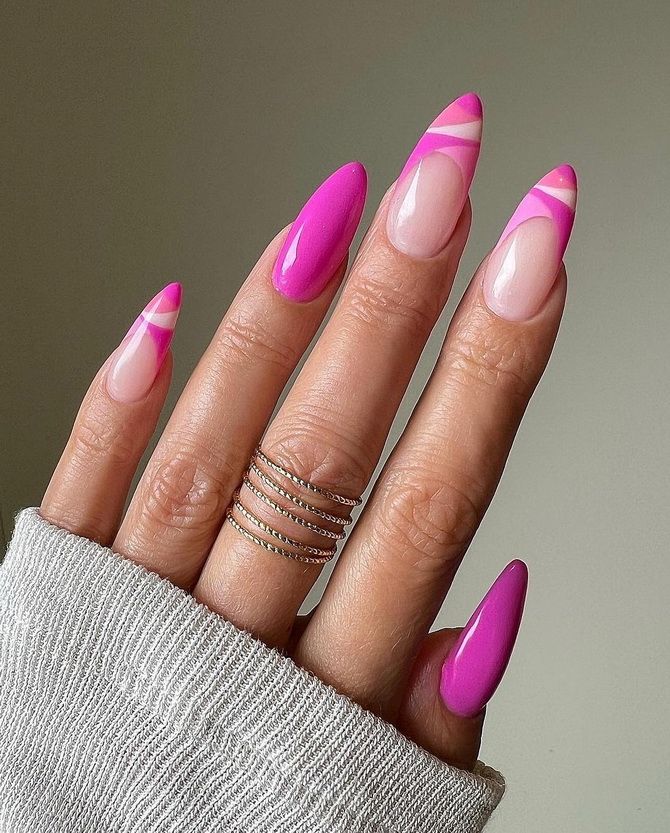 Solid pink manicure
Choose a bright pink nail polish color as the base. It can be different shades of pink: from pastel to rich fuchsia. Complete the manicure with shiny elements that will perfectly match the overall style.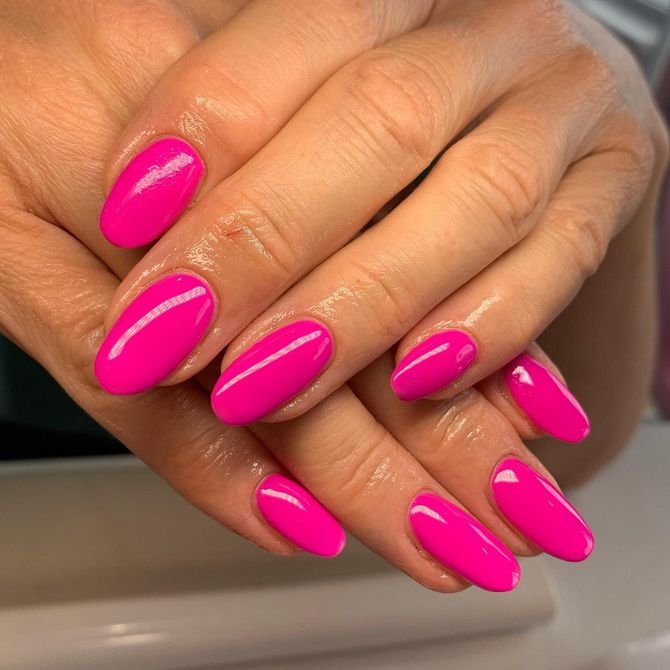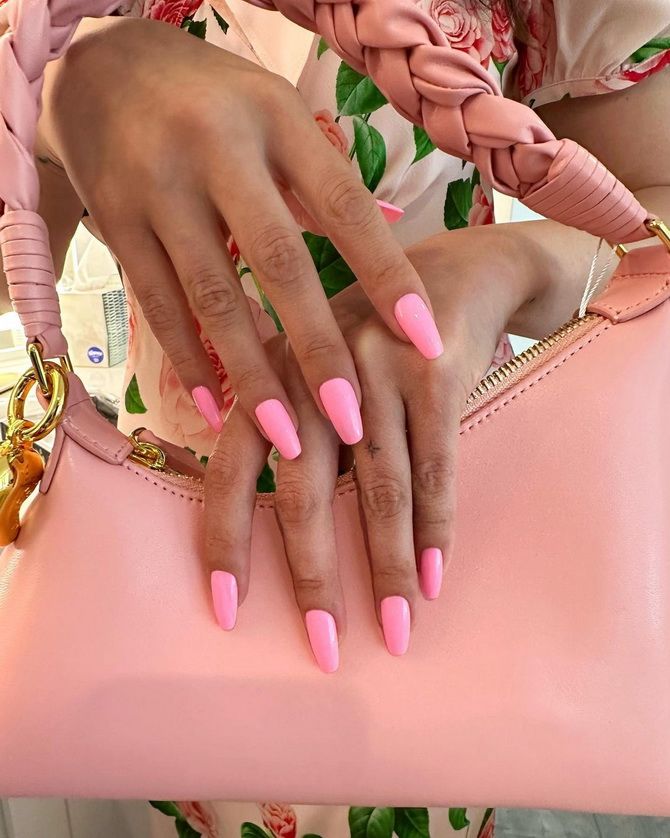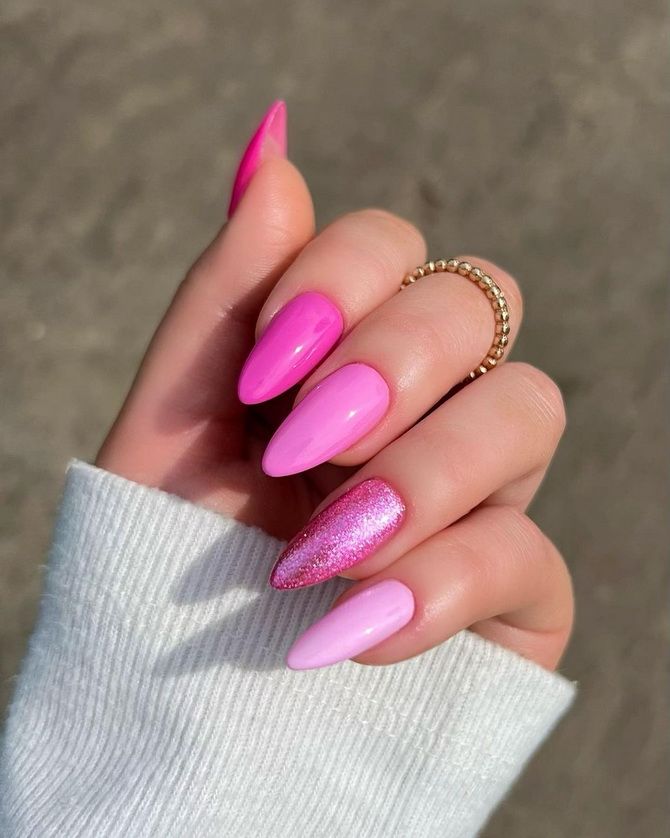 Minimalist Barbiecore
If you prefer a more understated style, you can choose a neutral background, such as nude, and add an accent in the form of a Barbie logo or portrait on one or two nails.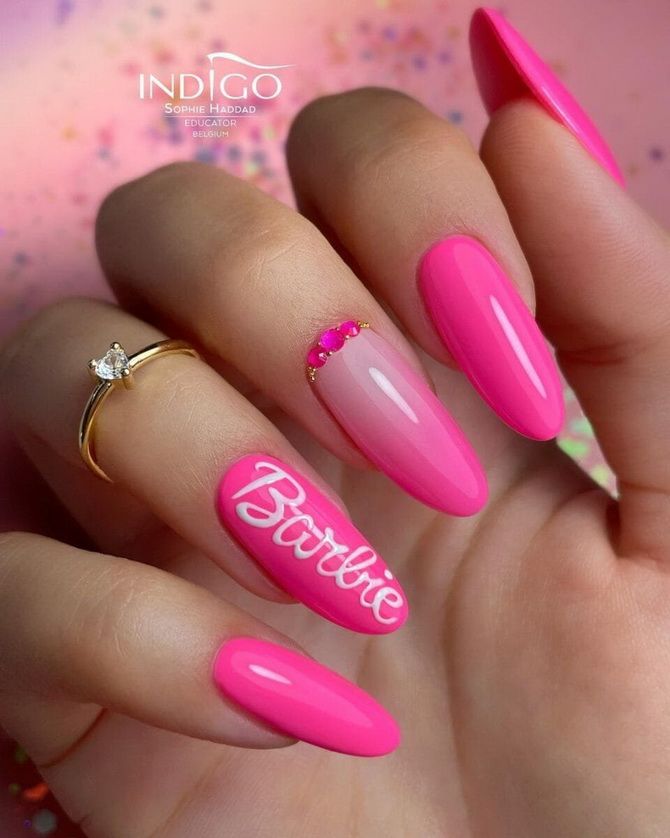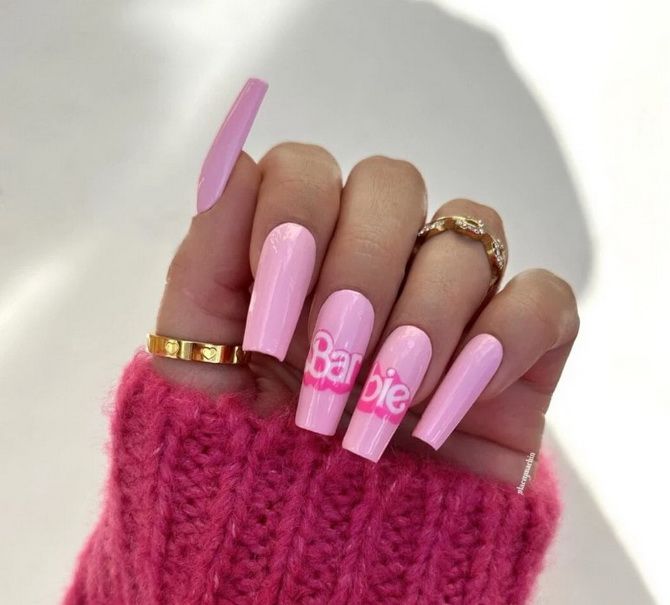 3D elements
To create volume in a Barbiecore manicure, add 3D elements to your nails: rhinestones, beads, pebbles. They give the design depth and complexity. Place them along the hole or create an accent on one or two nails.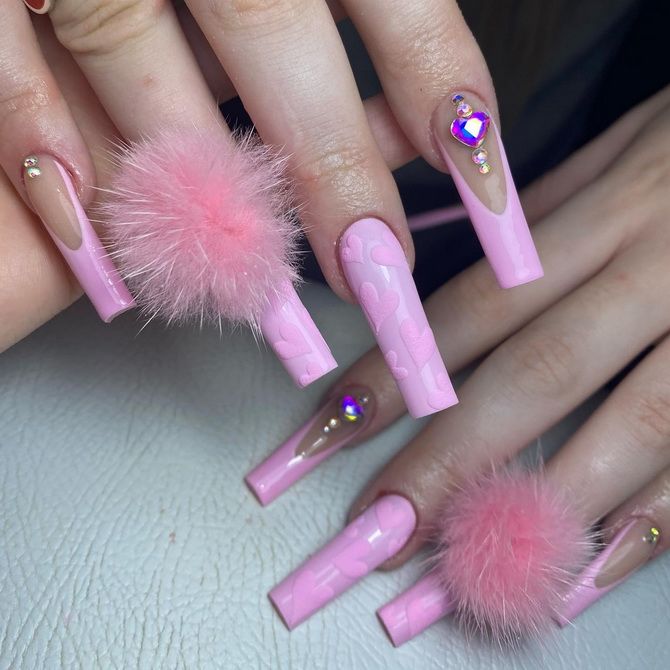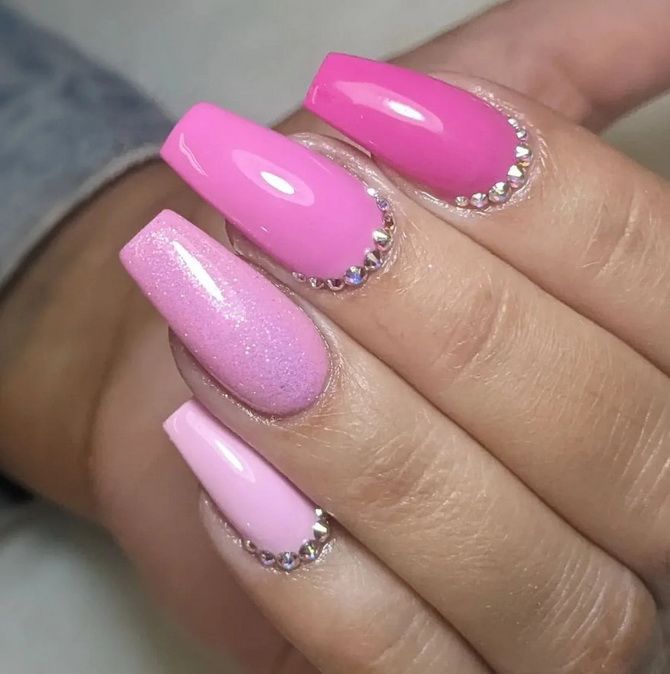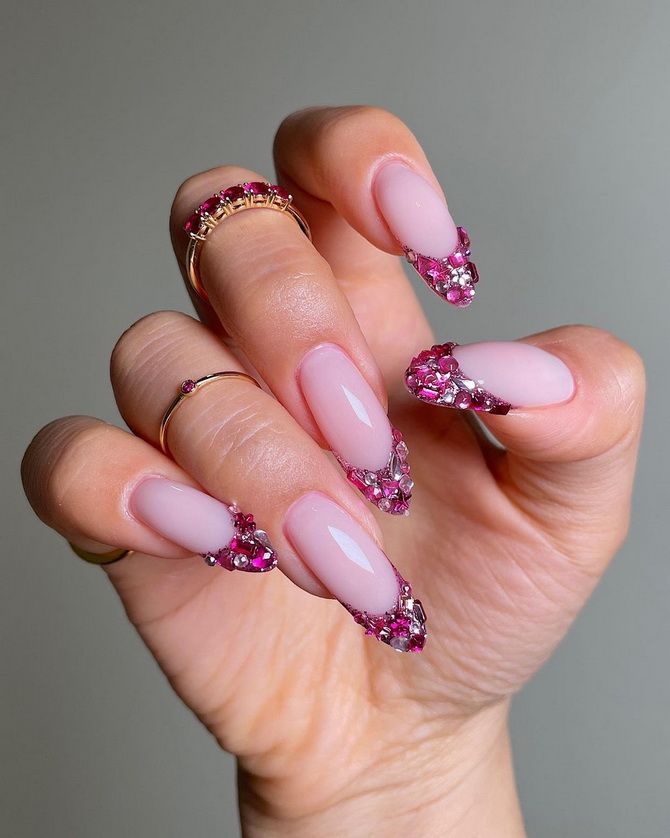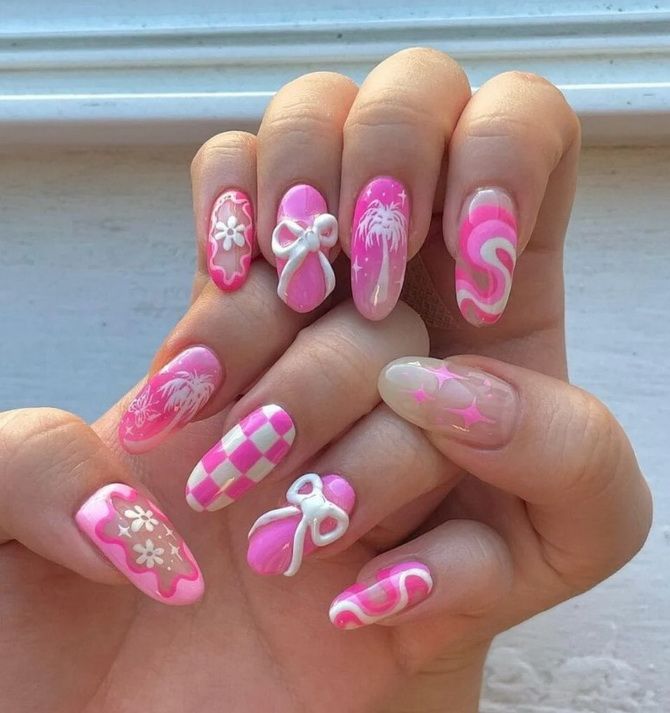 Prints and drawings
Leopard print, floral design, abstraction, stripes, geometry in pink and fuchsia shades, complemented by sparkles, will become a bright accent of your manicure. On one or more nails, you can depict patterns, for example, in the form of hearts, stars, flowers, or even images of a Barbie doll.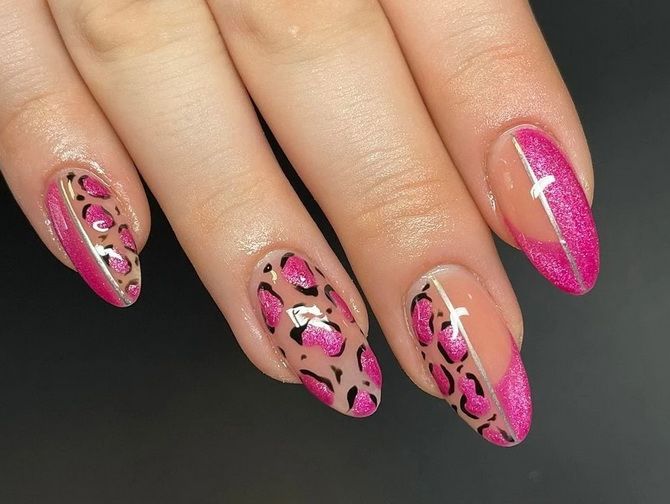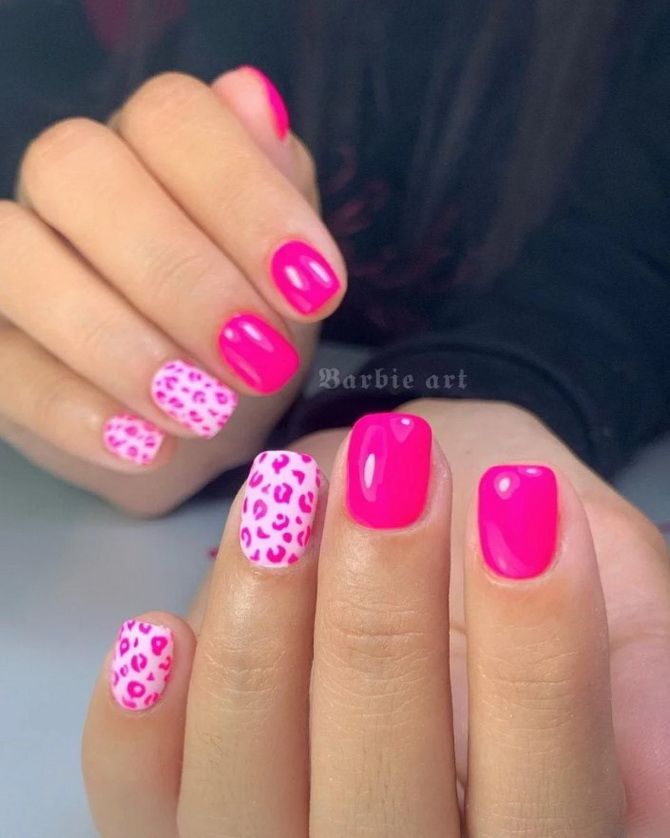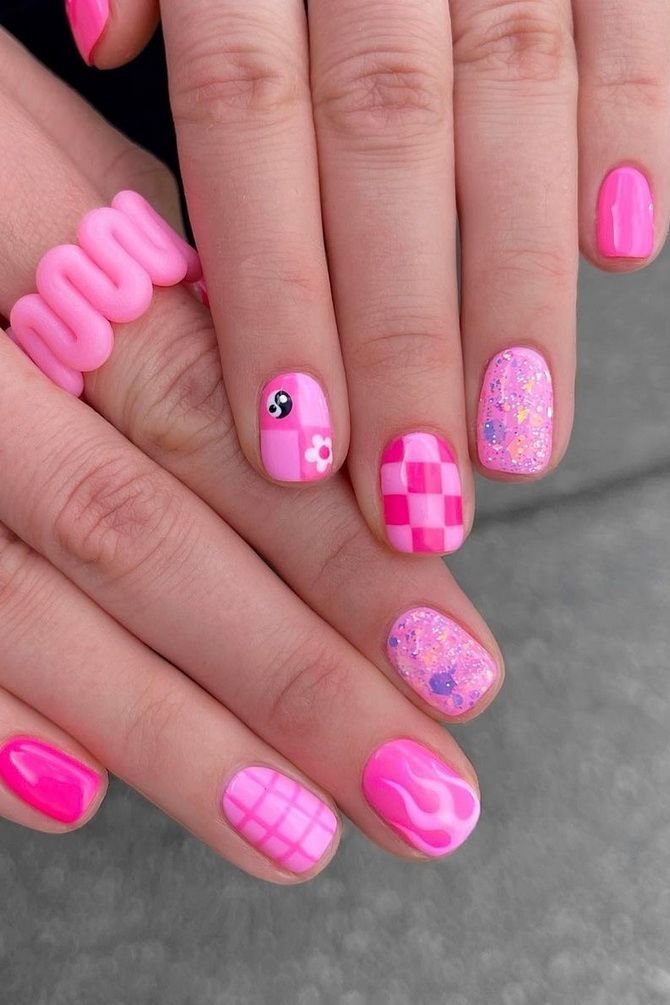 You can recreate the nail design typical of the era of Barbie's birth – the 60s. Multicolored stripes, dots and classic pink shades.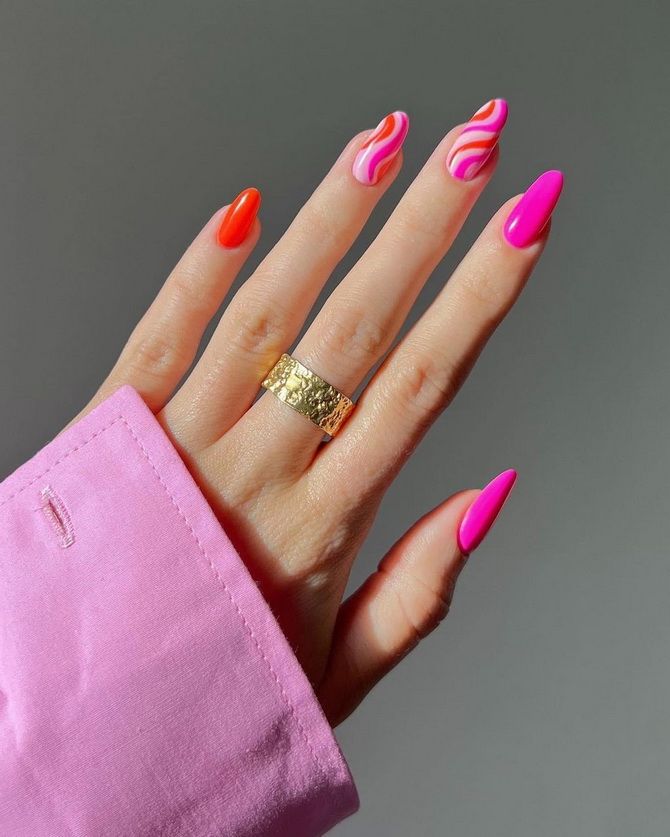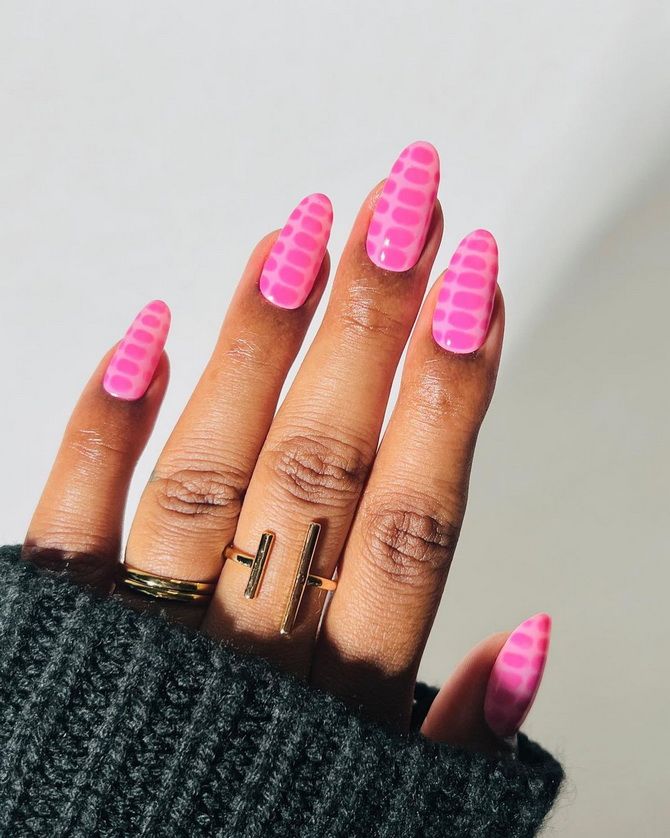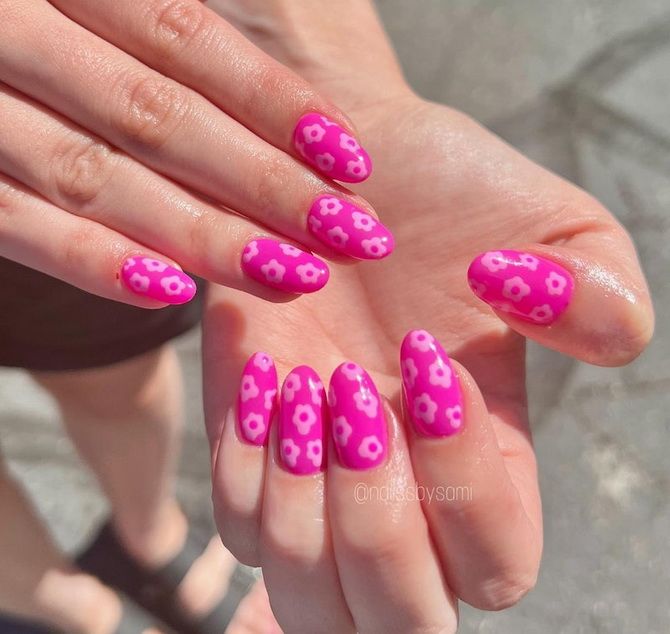 Shine and shine
Barbiecore is not just a manicure, it is an opportunity to express your individuality, love for bright colors and glitter. It will give you lots of inspiration to experiment. Add a coat of glitter polish or glitter to give your nails extra shine.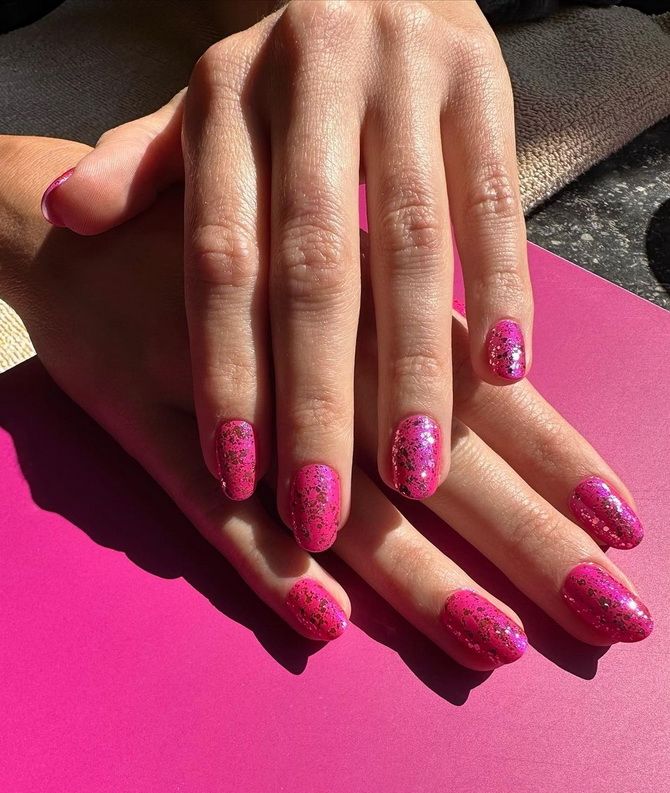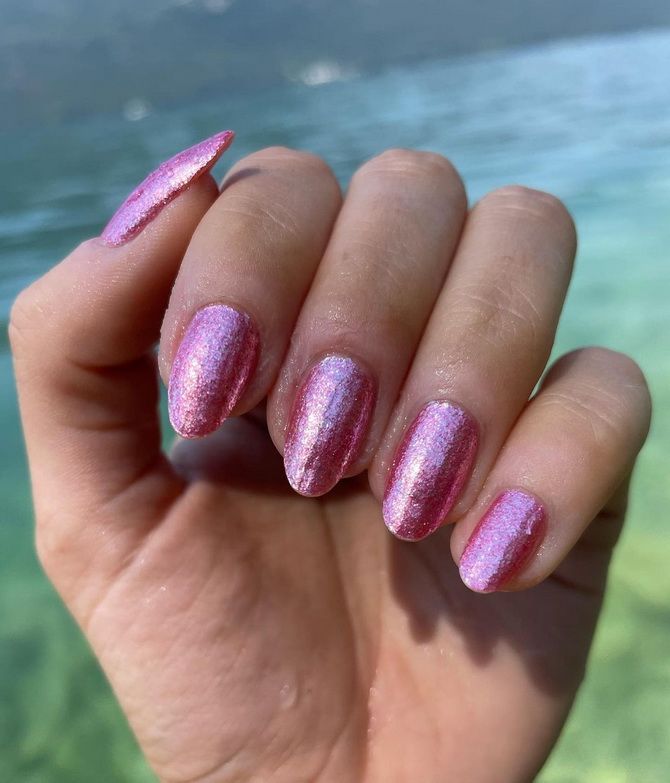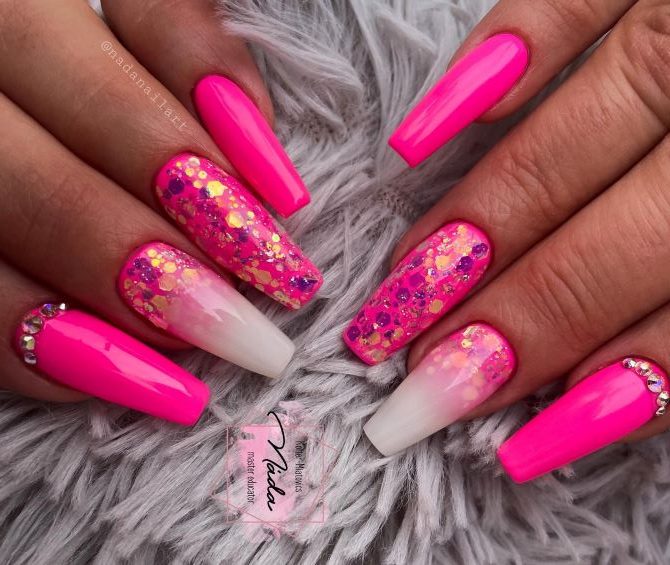 Neon Barbiecore
Bright, neon colors like pink, green, and lilac will make your manicure stand out. Use contrasting shades like in the comics and add a picture of Barbie's face or logo.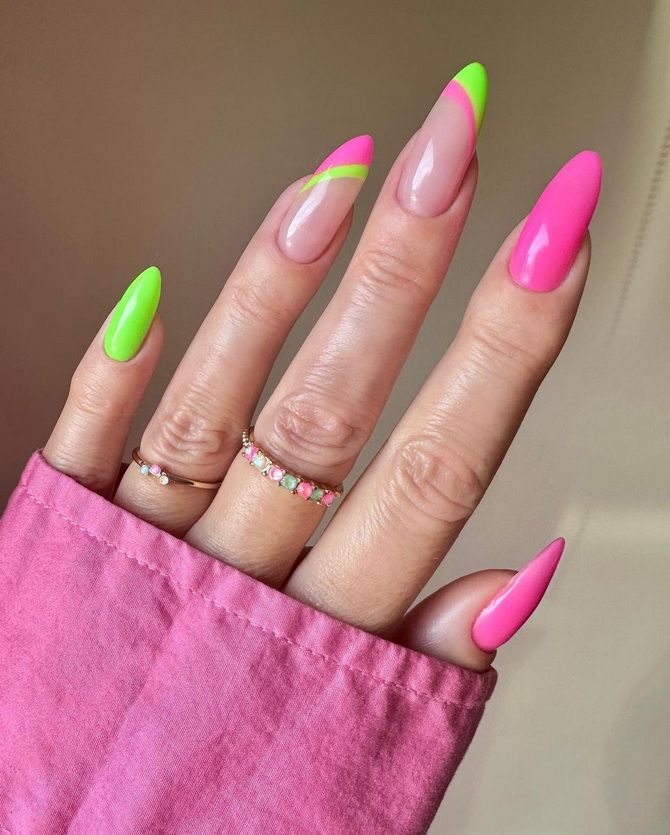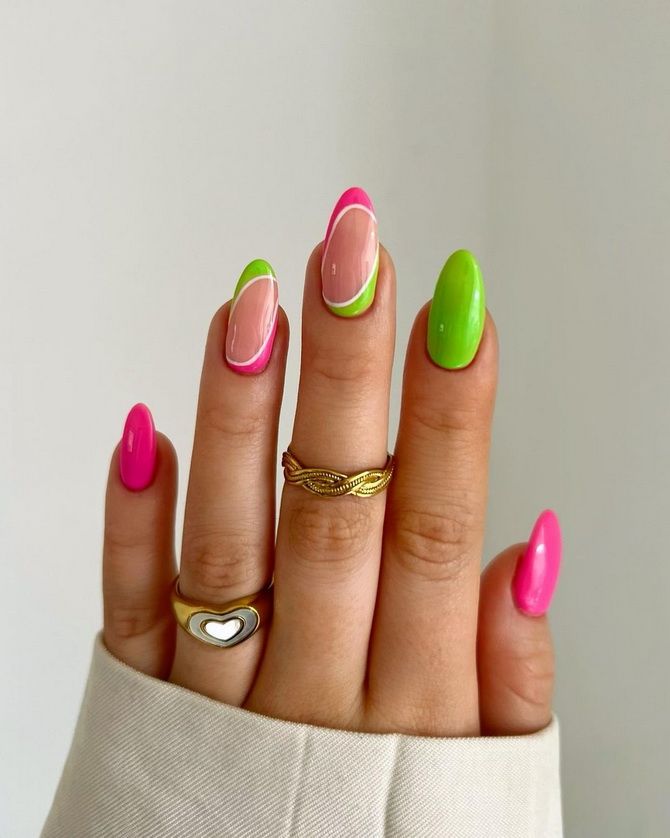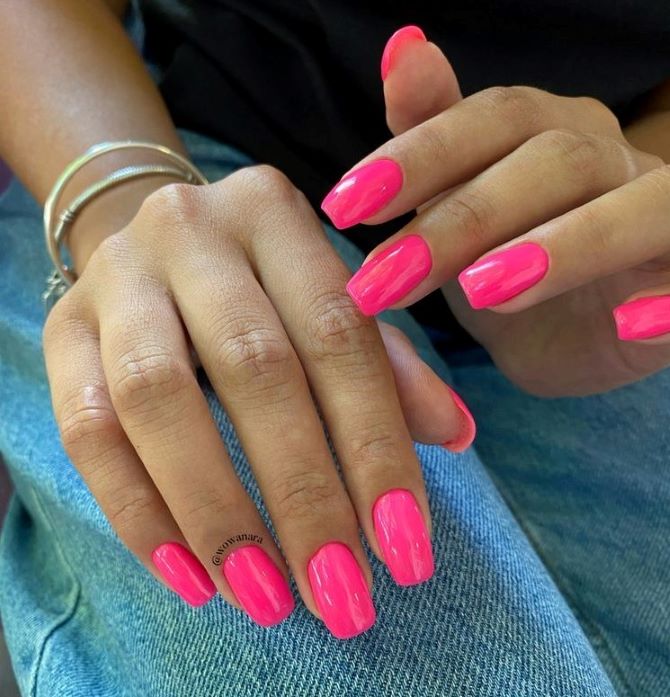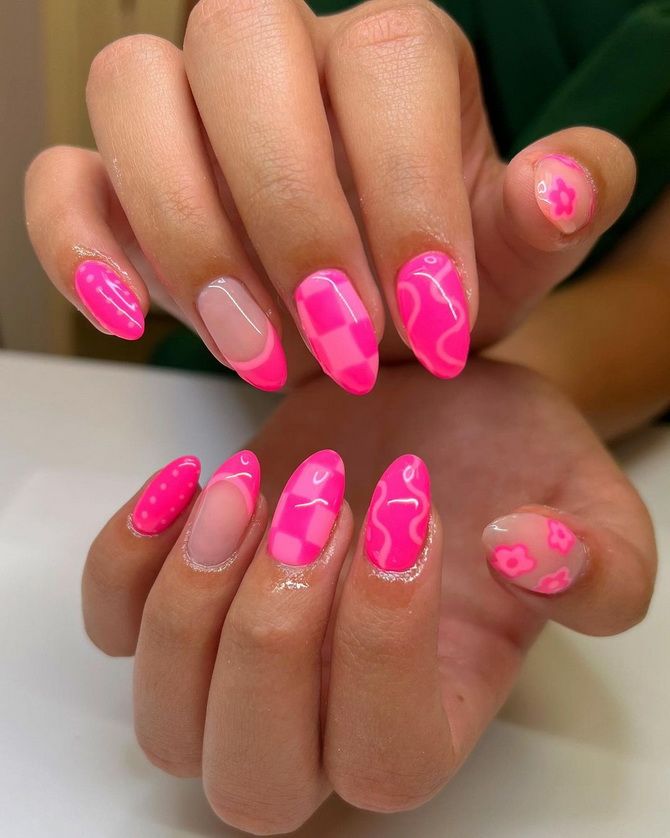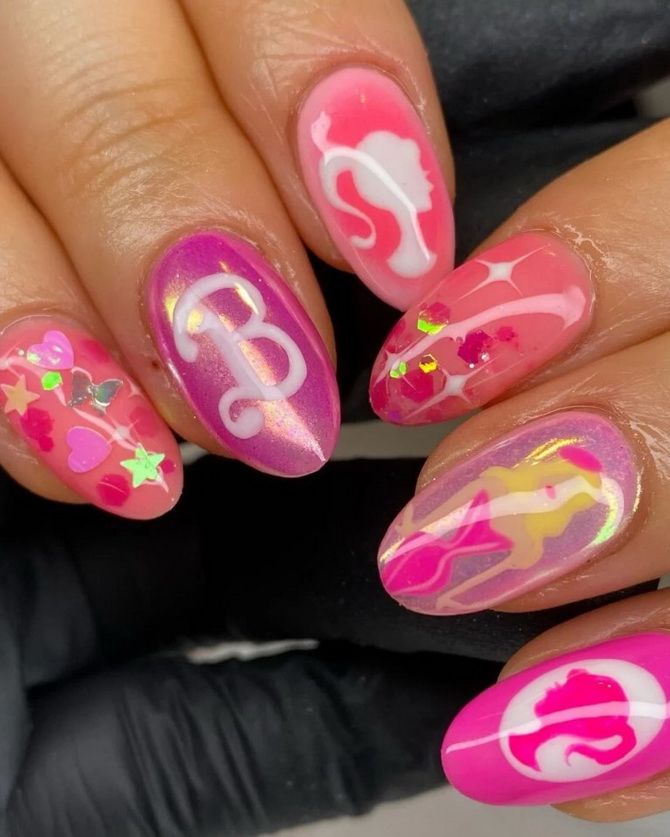 Similar articles / You may like this