If you are looking for an inexpensive elixir of youth, then cucumber is what you need. The image of a woman with cucumber slices in front of her eyes is probably familiar to all of us. However, few people know exactly what this beauty life hack offers, and we at joy-pup.com decided to find out.
The Benefits of Cucumber for Your Eyes
Cucumbers are 95% water and have many great skin benefits. Cucumber contains minerals (potassium, calcium, phosphorus, iron, magnesium) and vitamins C, E and B, which brighten and rejuvenate the skin. Therefore, it is not surprising that many skin care products also contain this ingredient for extra hydration.
Cucumber works as a natural dope for fatigue. Peeling, slicing and rubbing a cucumber leads to the loss of a large amount of nutrients. Therefore, cut it immediately before application.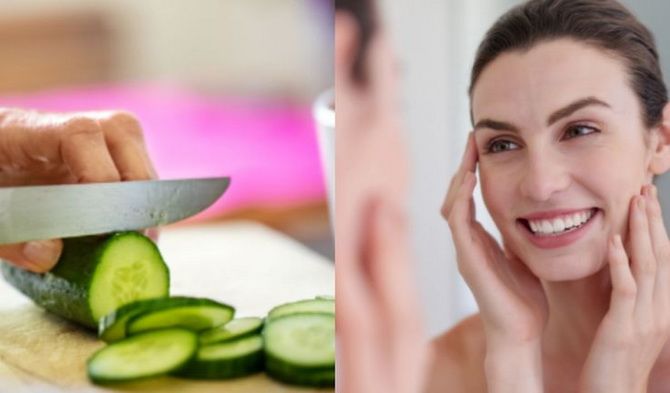 Cucumbers are almost entirely water, so applying the slices is very hydrating for the skin around the eyes. This ensures that your skin absorbs extra moisture, which in turn makes it healthier and firmer.
Cucumbers contain vitamin C and folic acid, which are very beneficial for the skin. This will help you look fresh on your face.
Vitamin K, which is found in cucumber slices, reduces the panda effect and dark circles become much smaller. Before the procedure, pre-cool the vegetable in the refrigerator. Keep cucumber rings on your eyes for up to 5 minutes.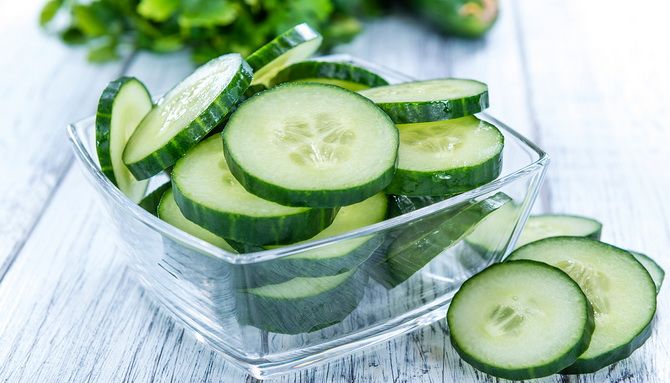 If you have sunburn on your face, cucumbers are perfect for cooling. Cucumber slices on the eyes or other areas of the face will soothe burnt skin.
Cucumber is very good for skin irritations. It makes red pimples less noticeable.
If you're looking for a facial coolant, go for a grated cucumber. Apply it in a thin layer using a facial roller. If you want more hydration, add some coconut oil to the cucumber.
Similar articles / You may like this