September has arrived, and with it comes a new fashion season – autumn-winter 2023-2024. This season promises the most current and stylish trends in manicure. Saturated shades await you, which will be in demand in both autumn and winter looks. Flashy colors and bold designs will be on trend, along with more luxurious and classic manicure options. Look at the joy-pup options for trendy manicure for the fall-winter 2023-2024 season.
Brown manicure
Brown shades remain relevant in both autumn and winter looks. During these seasons, this color has become part of our clothing, makeup and even manicure. Global fashion houses have caught on to this trend and have declared brown as the main color for the fall-winter 2023-2024 season. This is a universal shade that suits every woman, and you are sure to find many variations that will highlight your skin type and style. Experiment with abstract patterns, marble designs, matte gloss jacket. This is a manicure that is perfect for autumn, but also looks chic in winter in any situation.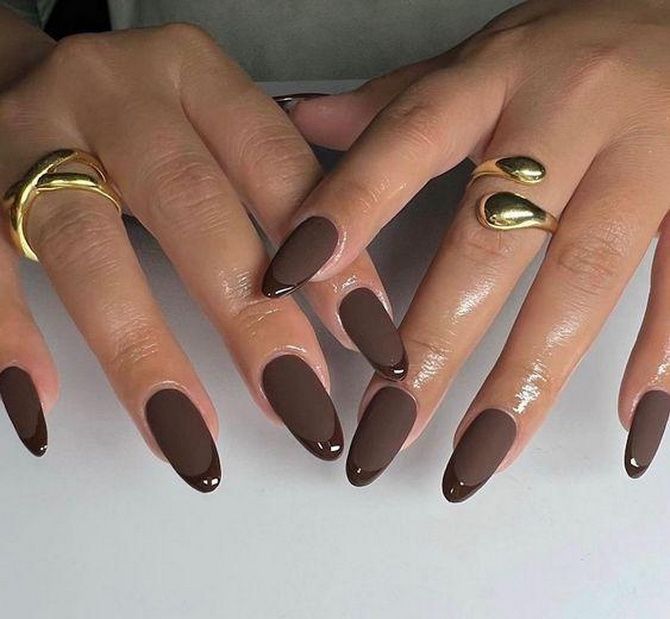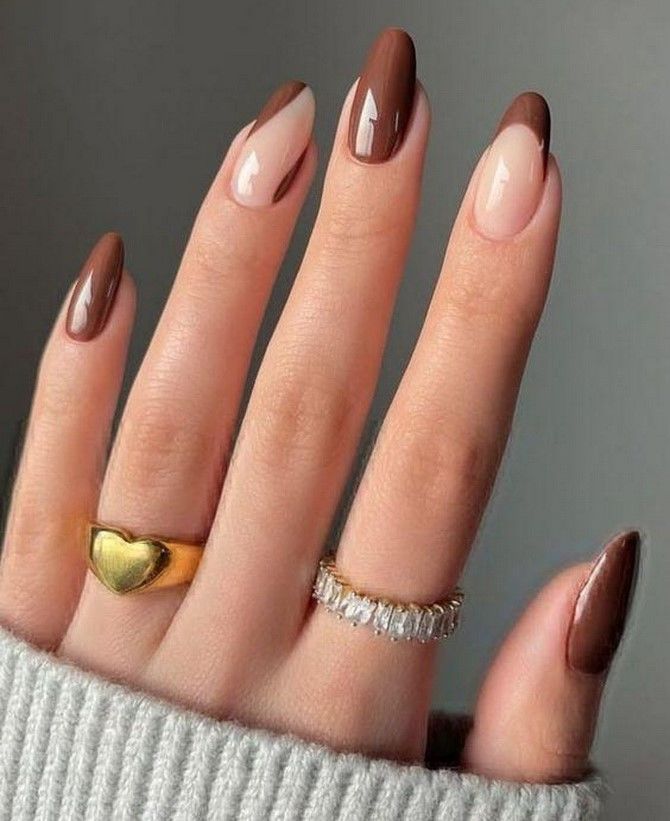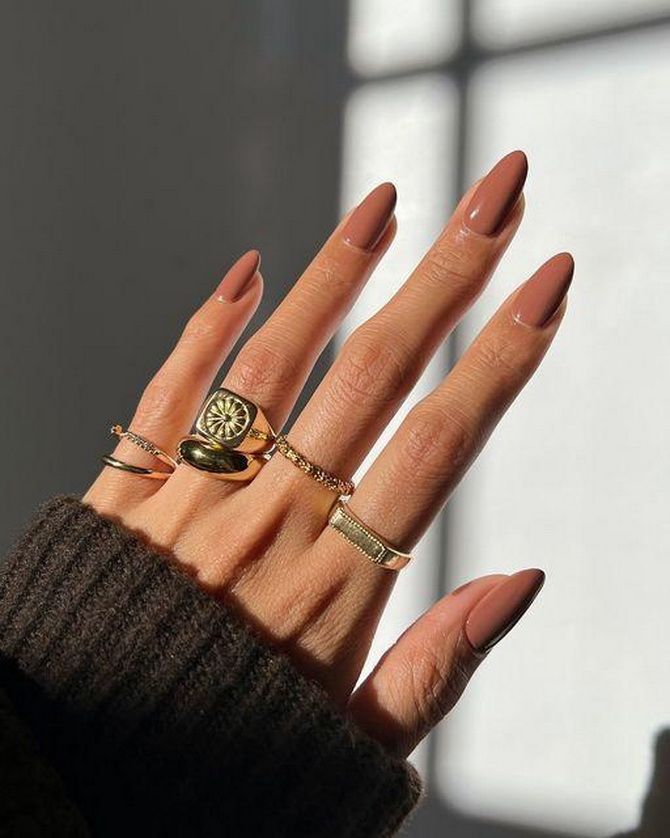 Black French
Black is a classic color suitable for all women and any occasion. In fact, it is relevant all year round, especially in the autumn-winter period, when darker shades are preferred. For the fall-winter 2023-2024 season, the main focus is on variations of French manicure in black. It goes well with square and edgy nail shapes and allows you to play with natural or beige backgrounds on your nails. You can easily embrace this trend and highlight your personality. Gold patterns or a combination of black and white create incredibly stylish and unusual designs that will attract attention.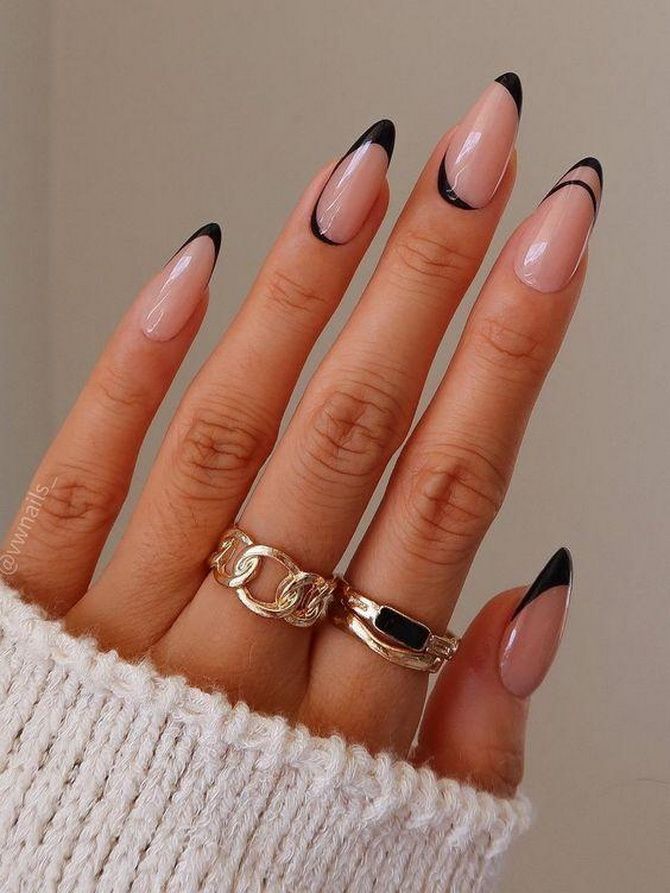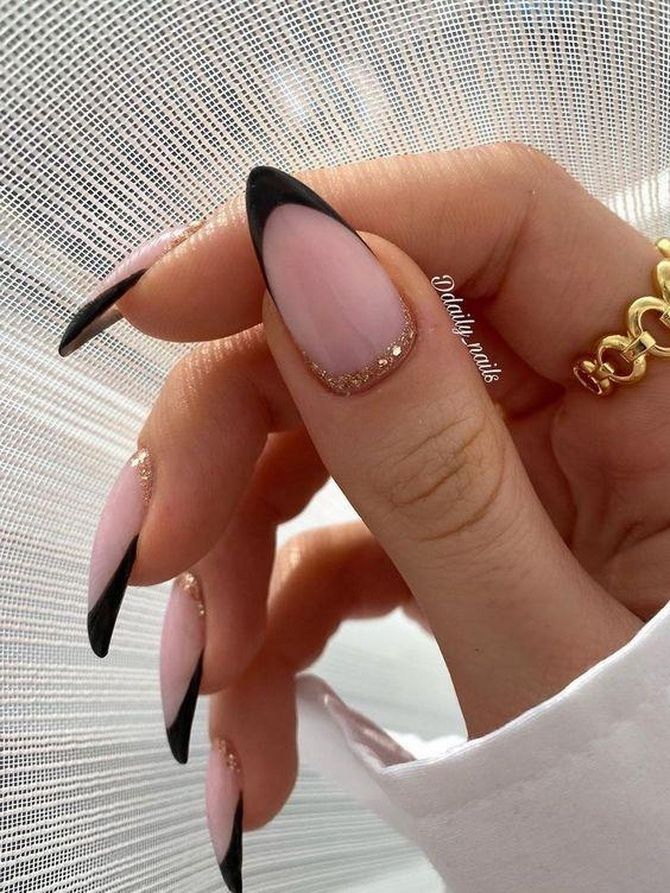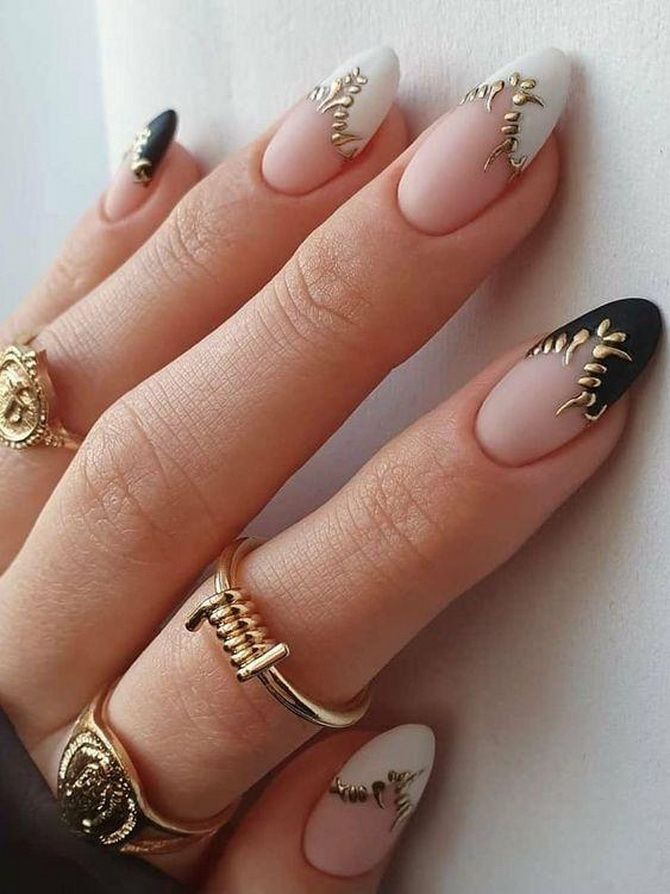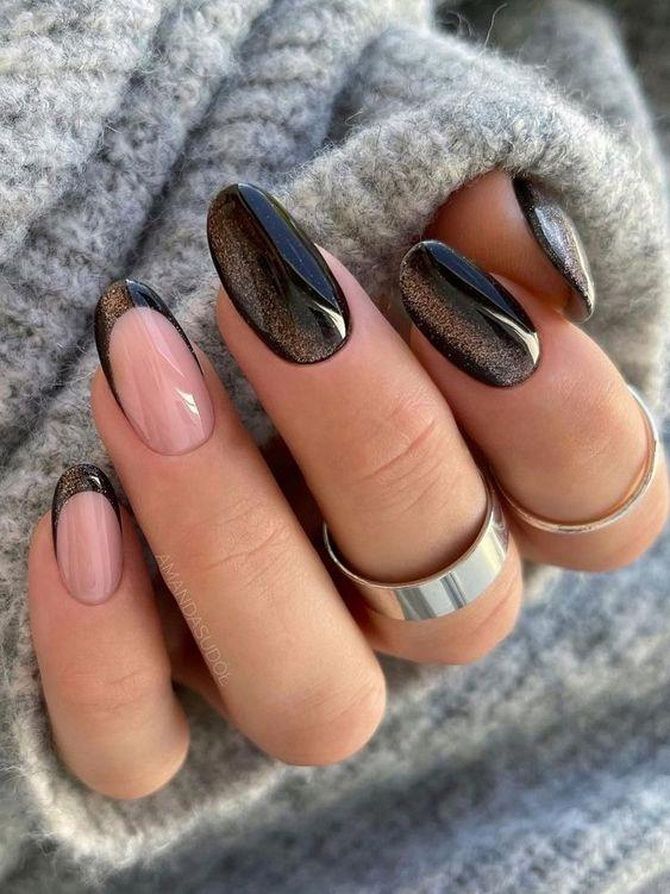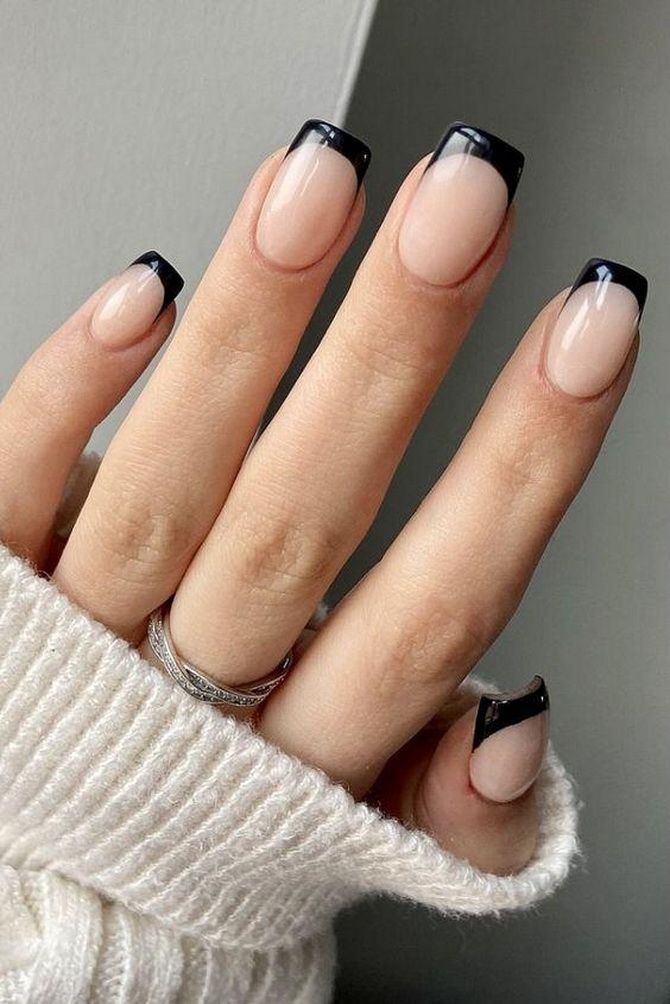 Metallic nails
Metallic nails have been trending for years now, with dark shades being the biggest trend. Green, burgundy, black, navy and other deep colors give a special and impressive shine that is typical of metallic shades. This manicure looks bold and mesmerizing. However, metallic nail shades are not only available in dark variations. A silver or pink metallic manicure looks sophisticated, cute and playful.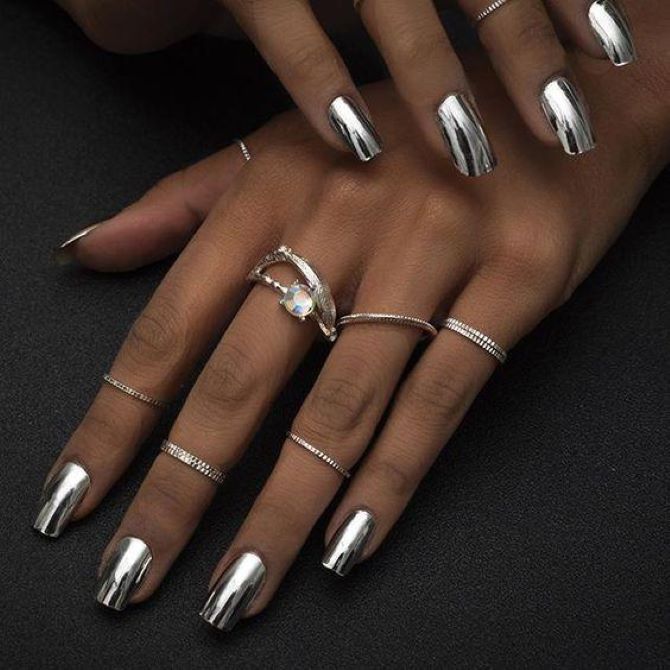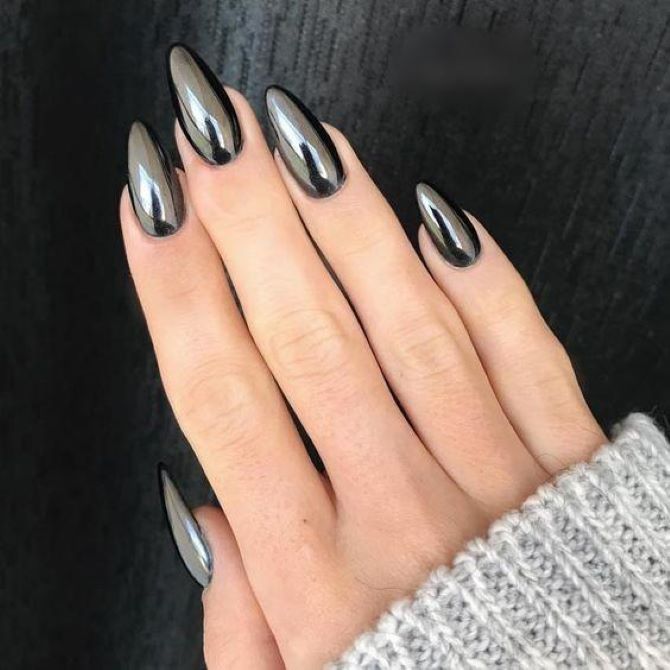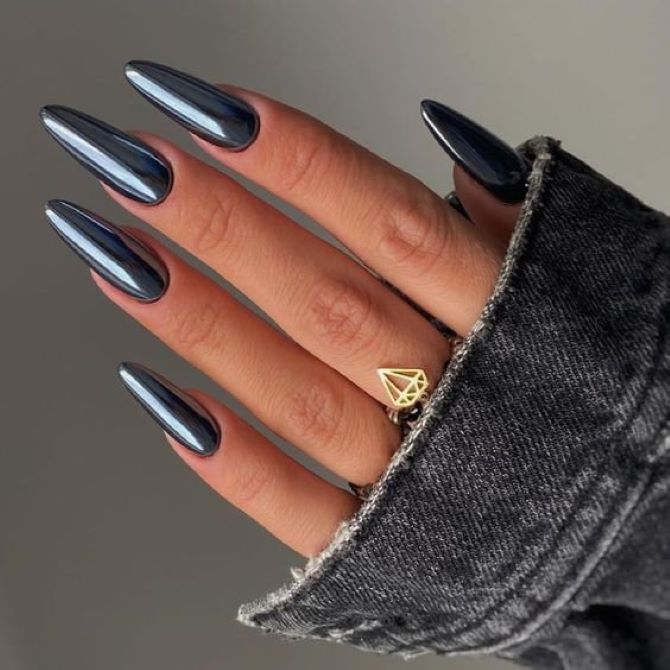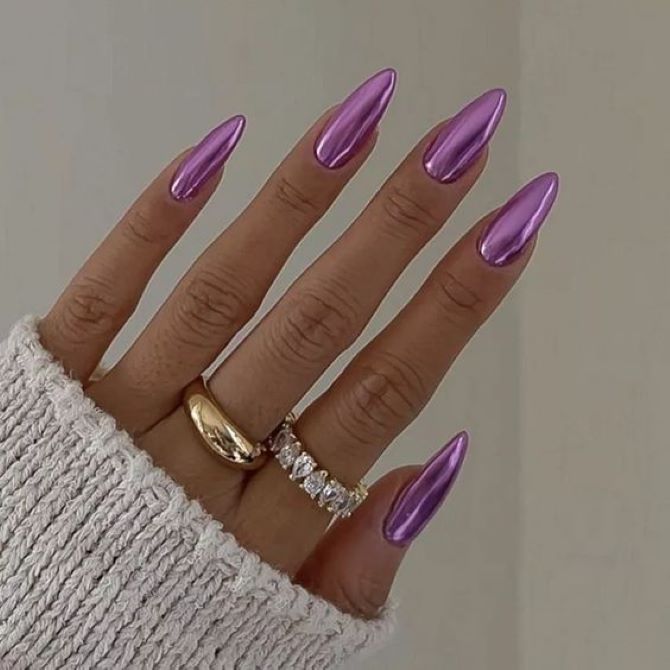 Tortoise print
Tortoiseshell manicure is a stylish retro trend that is associated with the shades of old glasses frames. This design is coming back into fashion again, both on our frames and on our nails, and we can see how unique it is. You can highlight it with exquisite gold designs. This manicure can be used on all nails or in combination to highlight the tortoiseshell design on one or two nails. For modern tortoiseshell nail looks, pair them with pastel neutral colors to achieve balance.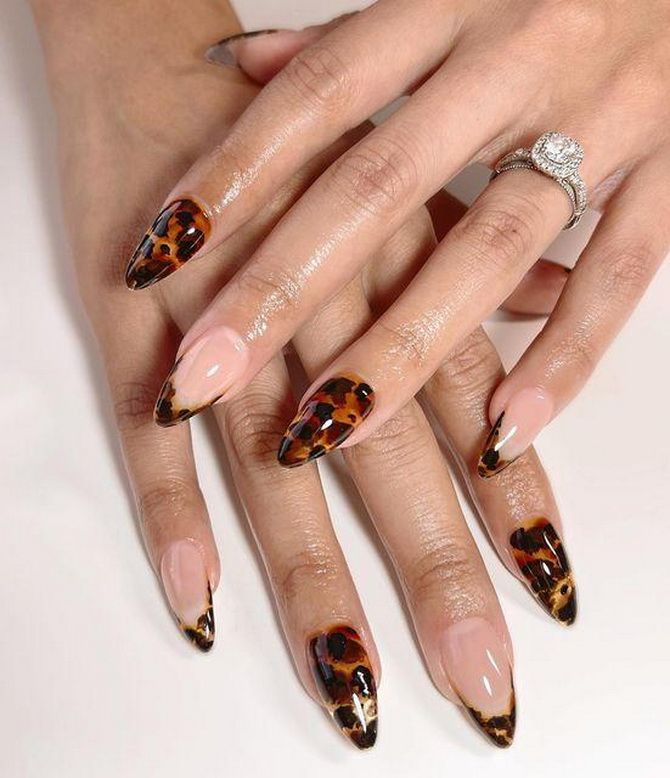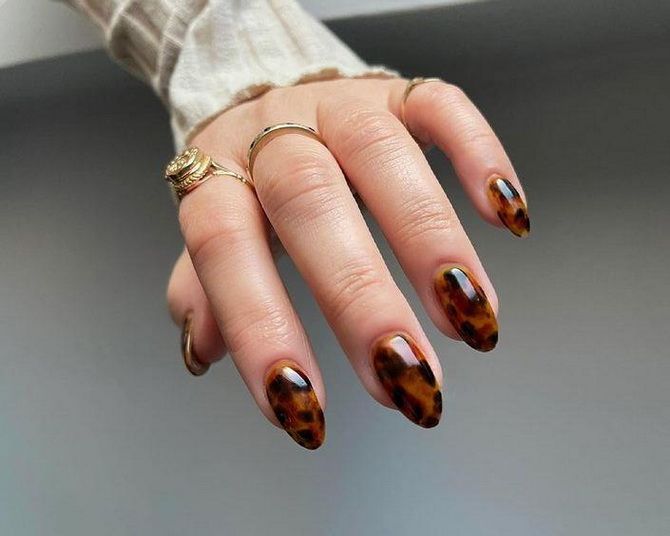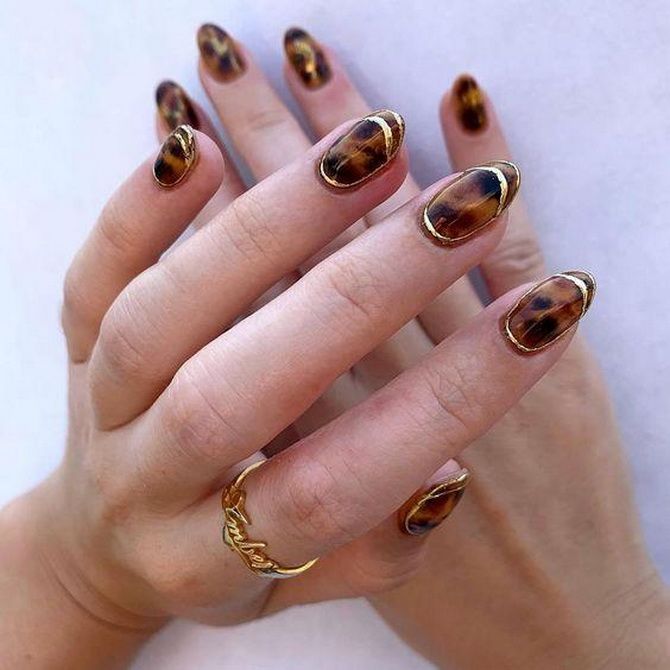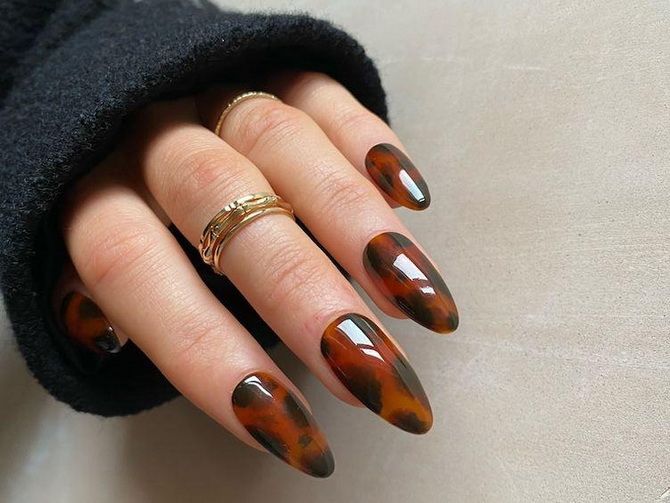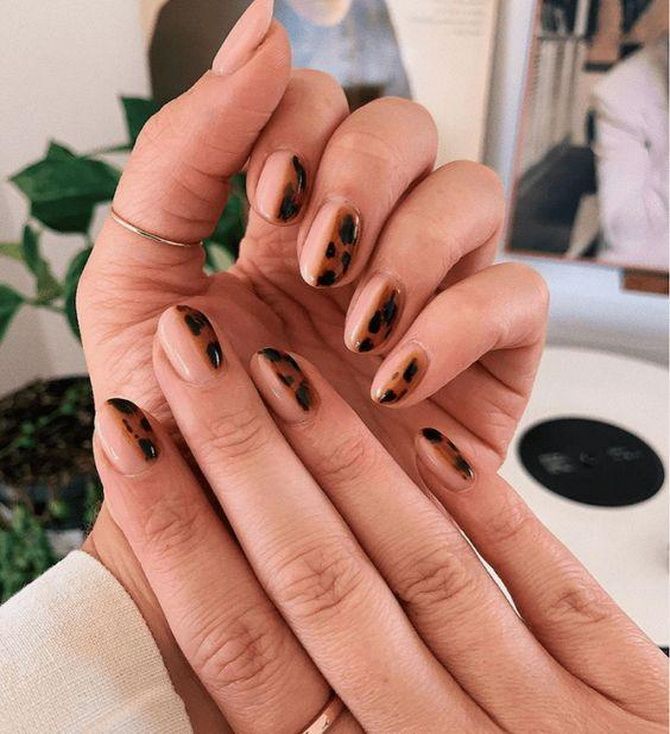 Green manicure
Green is usually associated with spring and summer, but the fall-winter 2023-2024 season makes green relevant at any time of the year. This season features richer, deeper shades to match the vibe of the colder months, and they suit both fair and dark skin tones. It's a really trendy color that some women might be embarrassed to wear, but it's time to break that stereotype. You can choose lighter shades of green, adding a little sparkle to them.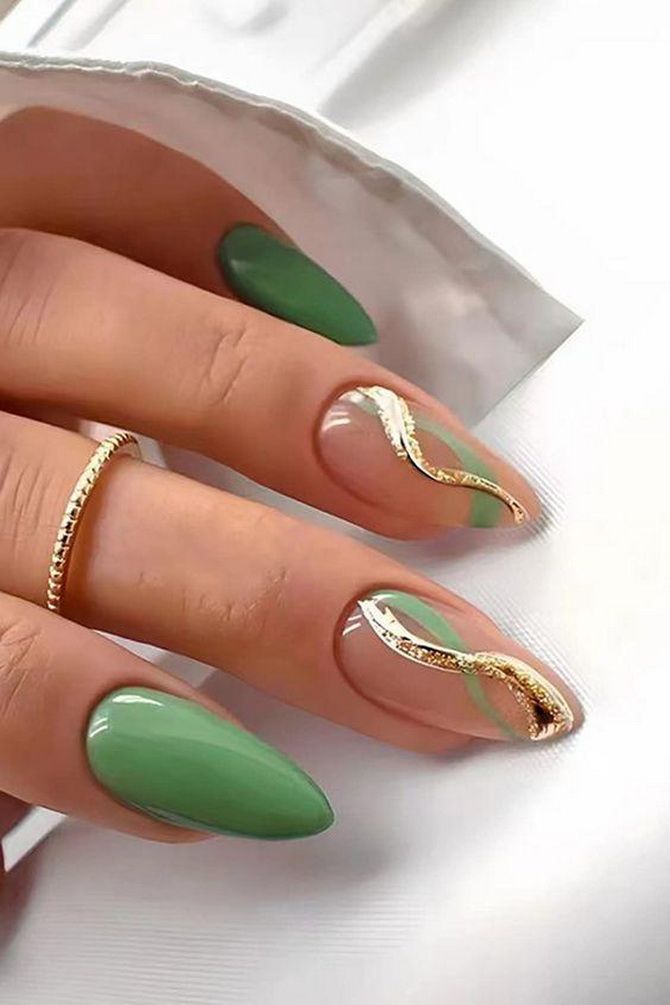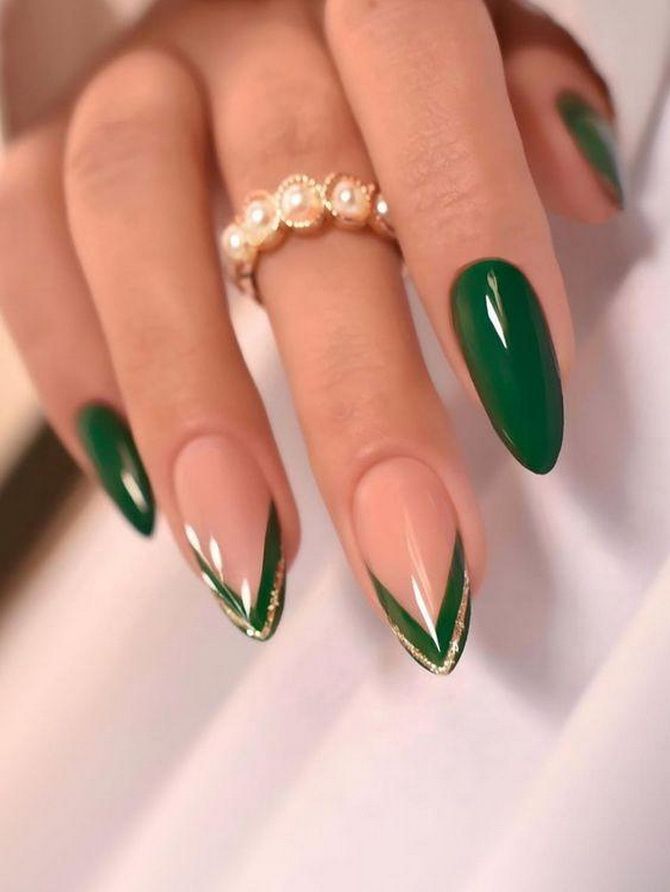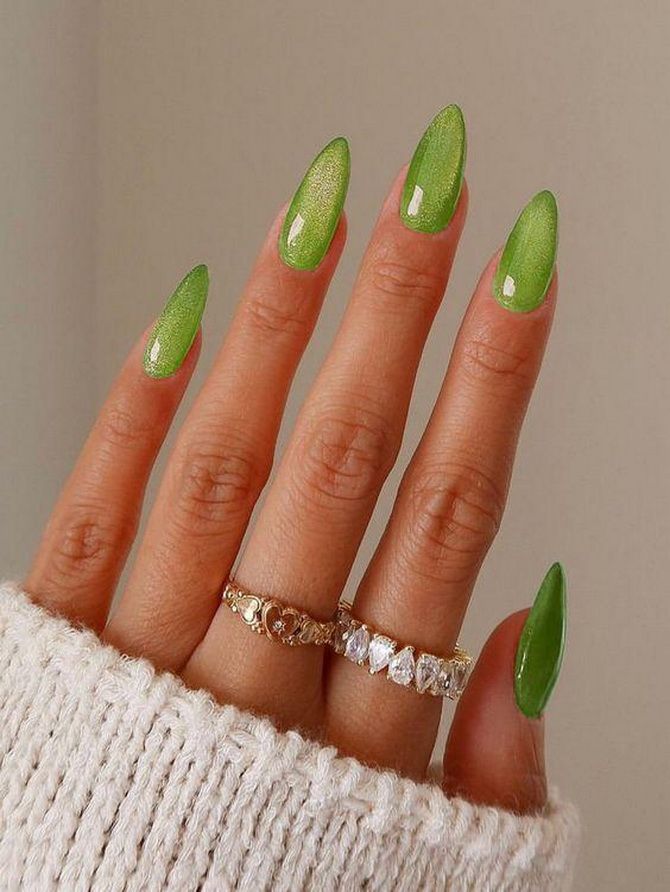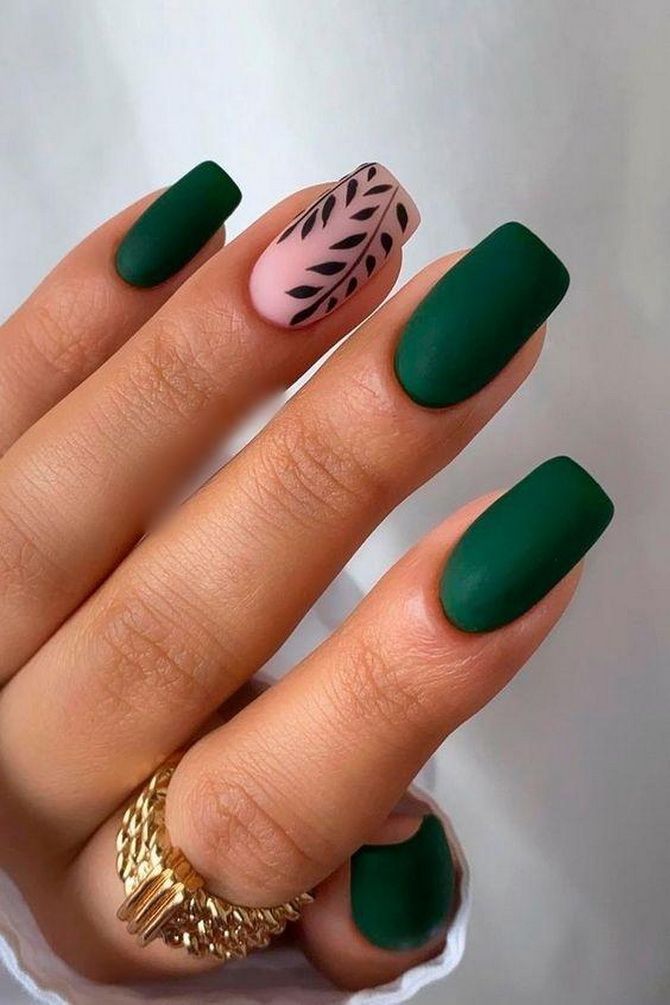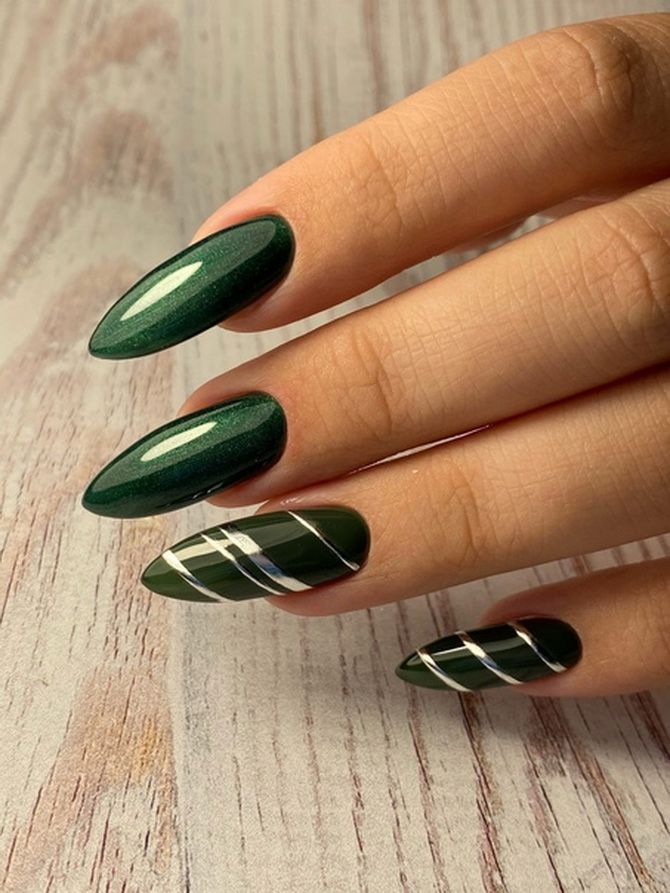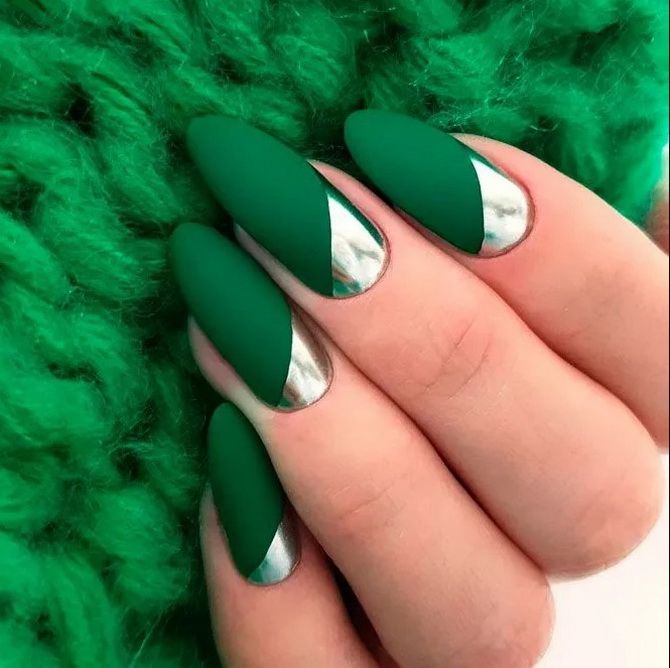 Similar articles / You may like this