Recently, we see more and more women choosing pink hair color to update their hairstyles. Someone dyes their entire hair pink, and someone adds a pink ombre effect or highlights, thereby updating their natural color. Read on Joy-pup for tips on choosing the right dye and caring for pink-dyed hair.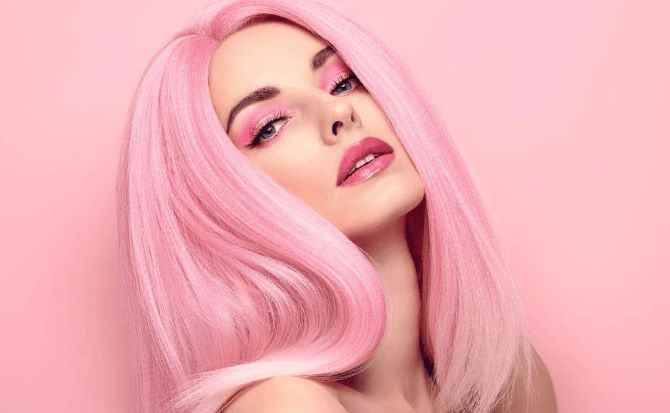 How to choose the perfect pink hair color
The key to making the perfect choice is your skin tone. In particular, light to medium skin tones work best with light pastel pinks. Rich and dark pink colors suit dark skin tones. To achieve a pink effect, the base of your hair must be light blond, otherwise you will have to lighten it first. This leads to thinning and dehydration of the hair, which suggests the need for more systematic and intensive care.
Before deciding to change the image, you should keep in mind that pink hair dye tends to make the face look pale. The combination of light clothes with pink hair and golden eye makeup creates a dazzling look.
If you want to try this color but can't decide, get a semi-permanent hair dye. This is a product that disappears after 10-20 hair washes without affecting your main color. Therefore, it can be used without fear of damaging the hair.
You can use one shade to color your hair a solid pink or add highlights and ombre effects. You can combine pink hair dye with colors such as copper, purple, red and any other for a unique and beautiful result.
Fuchsia color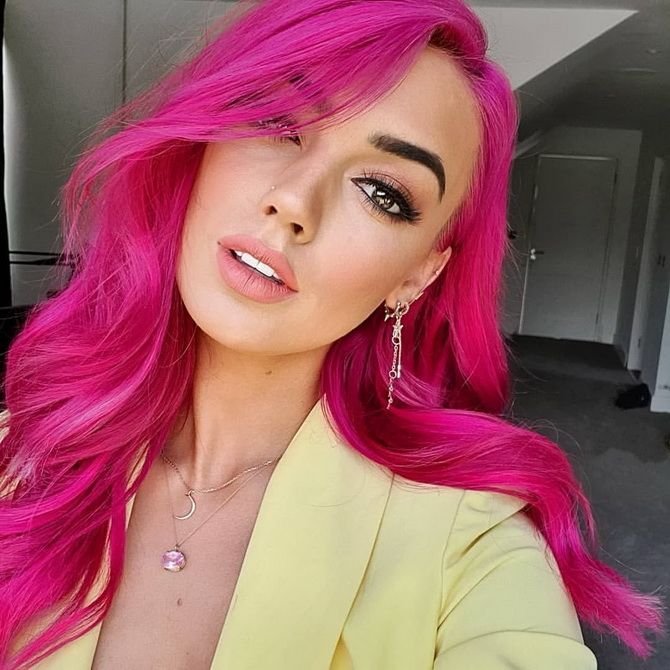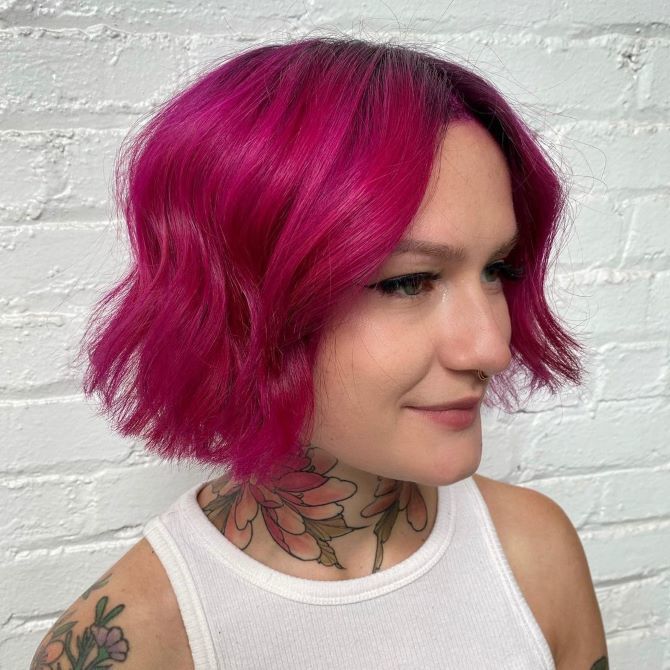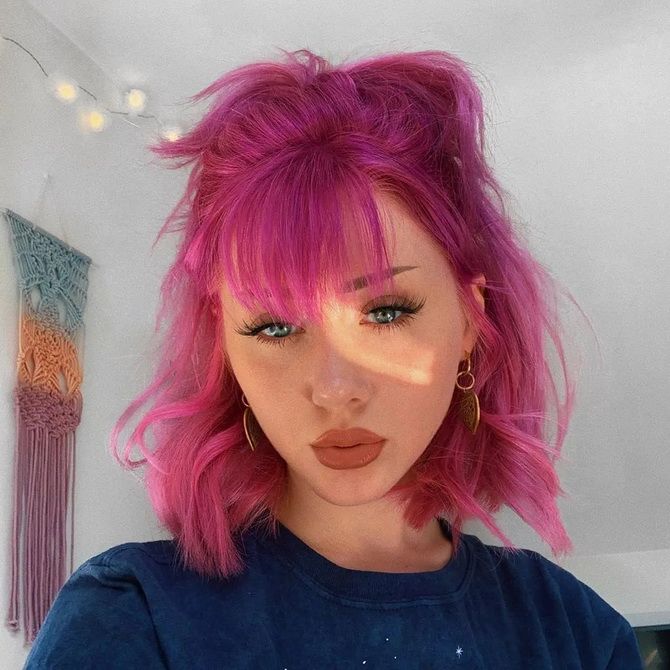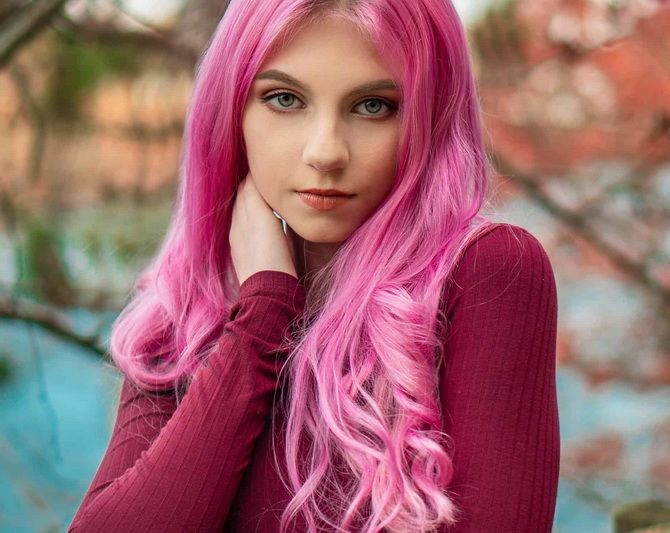 Pink highlights on brown hair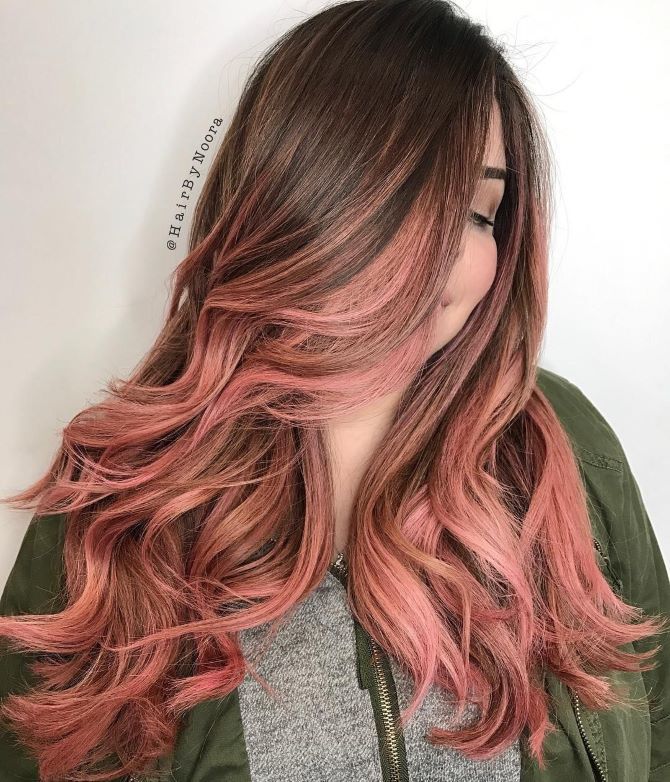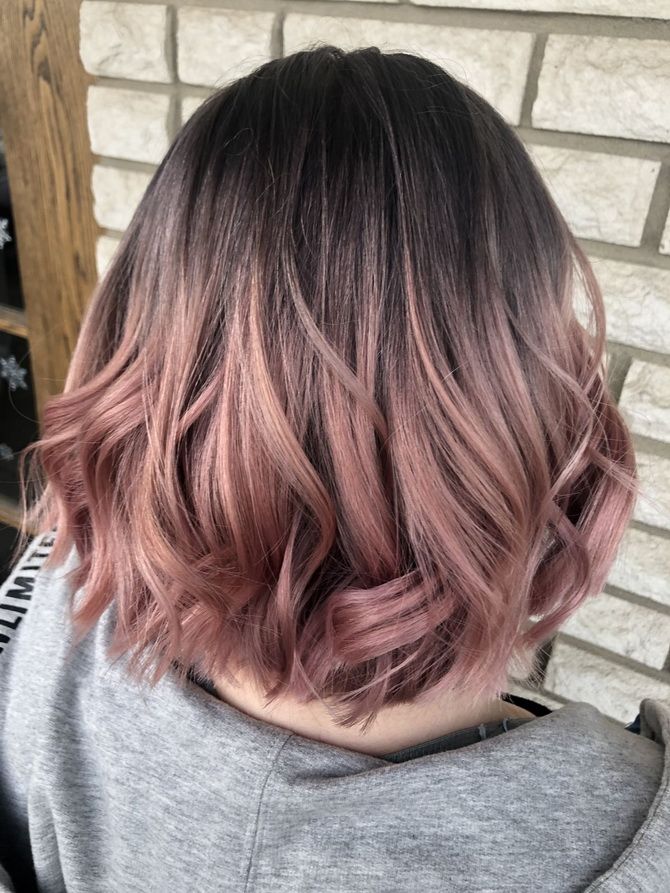 Ombre on pink hair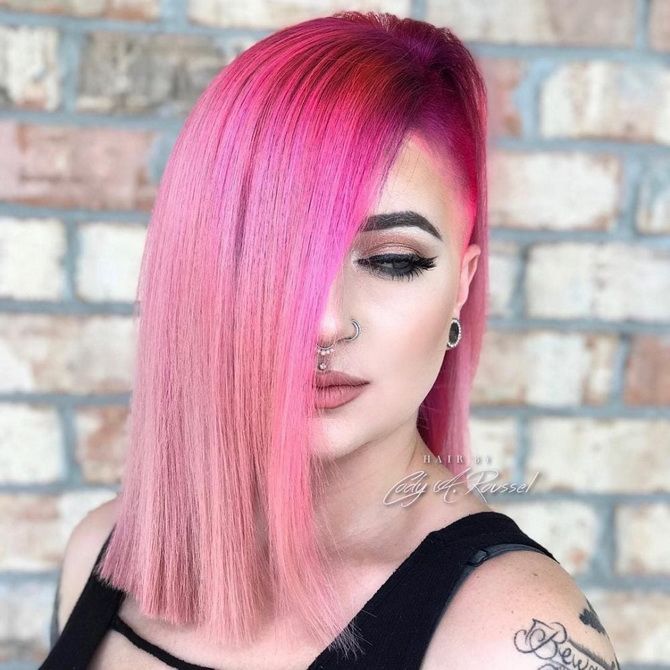 Ombre rose gold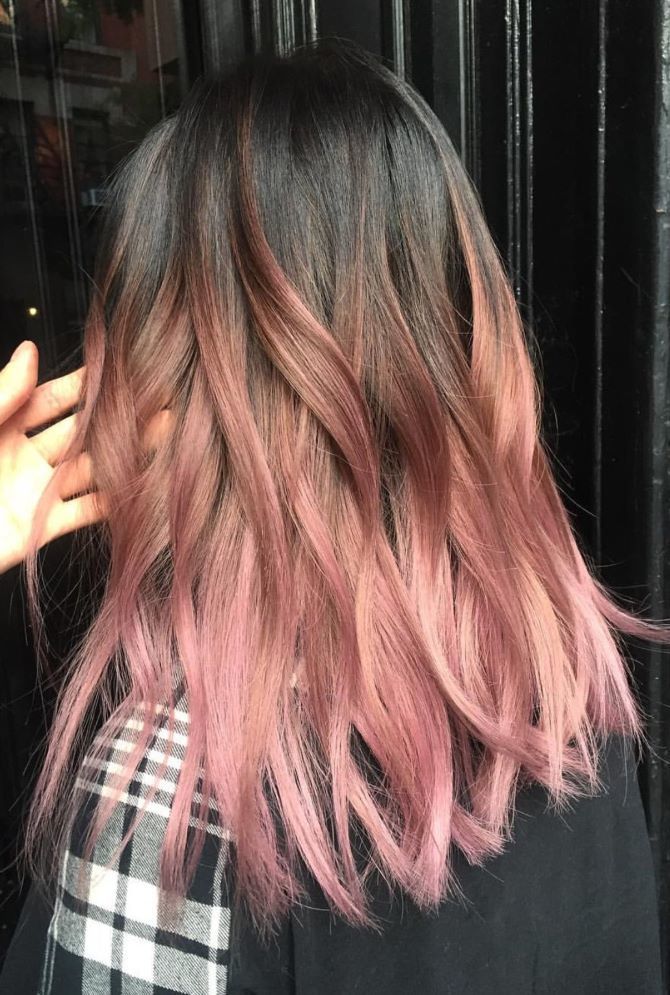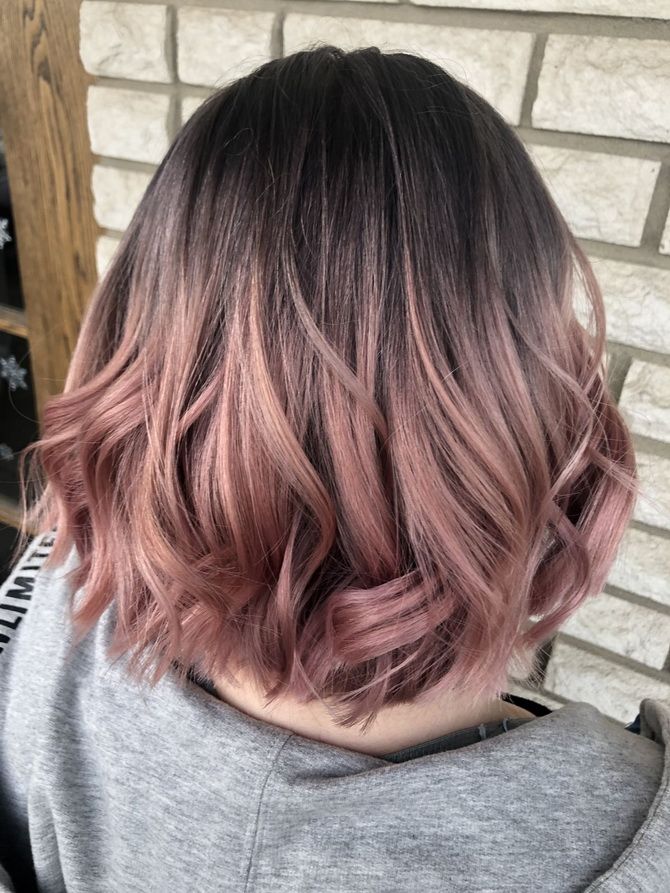 Light pink ombre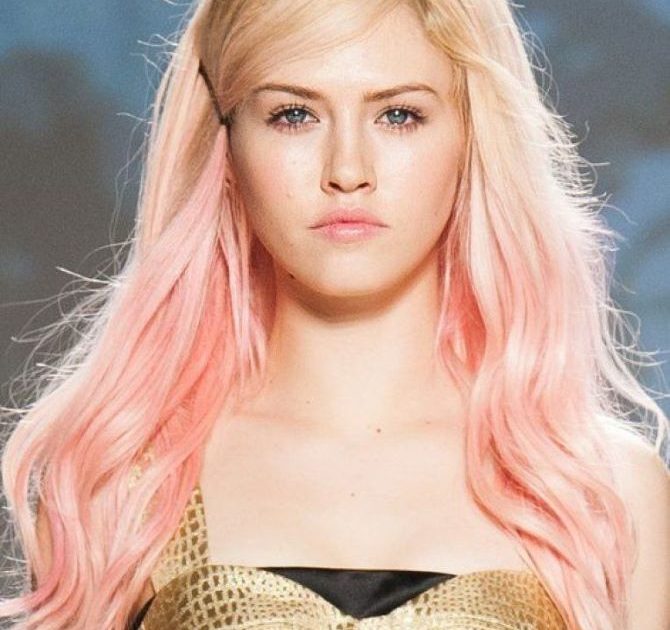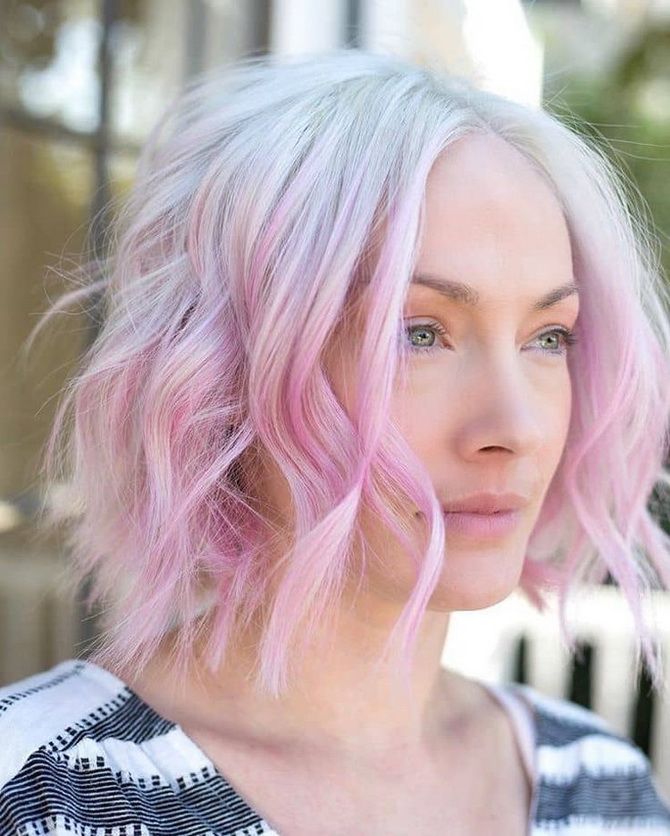 Strawberry blonde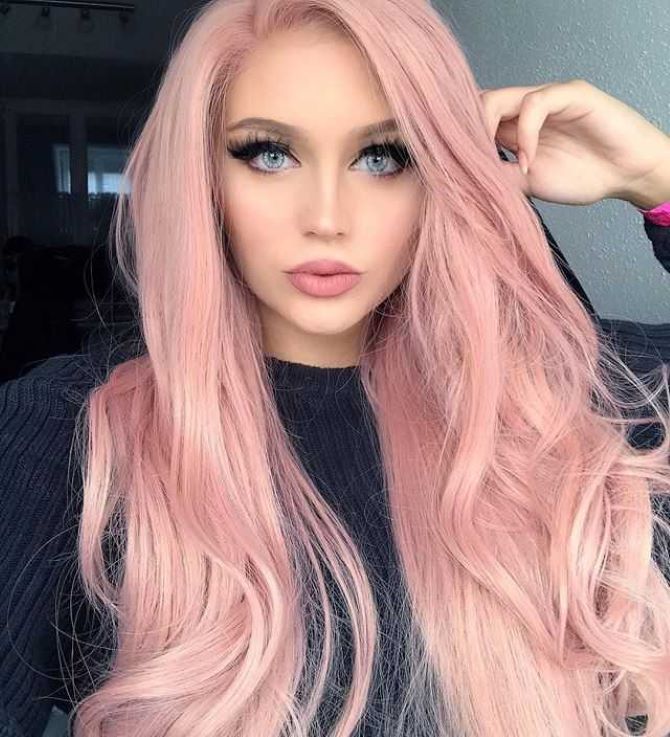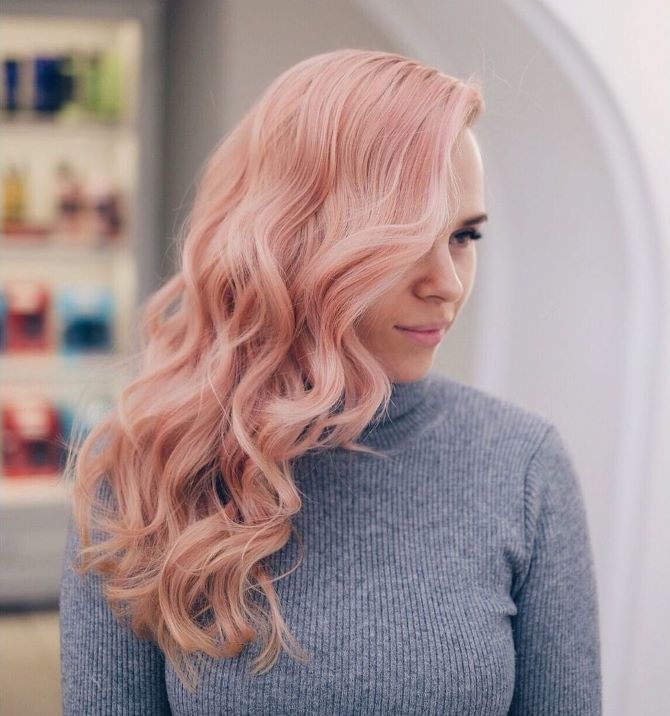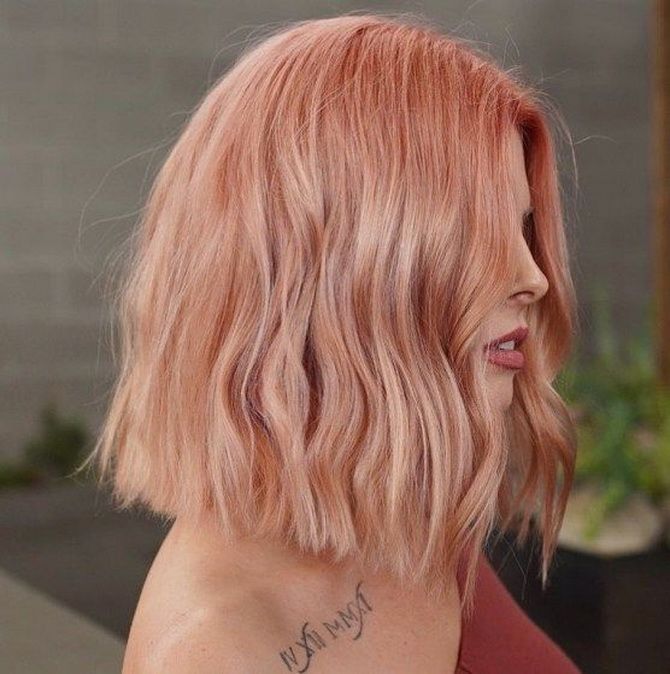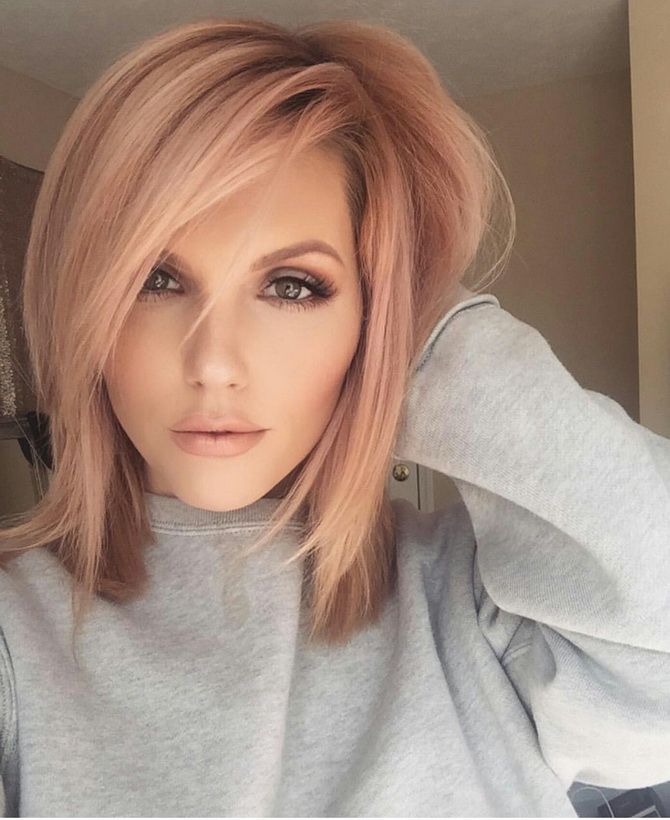 Secrets to maintaining a pink tint in your hair
Like any hair dye, pink needs a few simple tricks to make it last as long as possible. Constant washing and the chemical components of shampoos are the two main reasons for the "washout" of the color. So if you're only going to shower and not swim, be sure to wear a shower cap to keep moisture out of your hair.
Also, avoid very hot water, which tends to discolour the color, and choose a warm to cold water temperature. Get in the habit of rinsing your hair with cold water at the end of your hair wash. This will help you not only keep your color longer, but also keep your hair shiny, beautiful, without tangling.
Similar articles / You may like this