Hearts are present in a variety of images. They add tenderness, romanticism and sensuality to the style. And they look interesting on the nails. Therefore, today there are many options for manicure with hearts – both for short and long nails. We at joy-pup offer a few ideas.
Watch the bonus video on how to make a manicure with hearts
With rhinestones and hearts
If you are going on a holiday, such a manicure will be a great option to complement your look. Small hearts with a pebble inside will be fashionable, but you can also strew the entire nail with stones, surrounding the painted heart. Choose from different shades of crystals to highlight your style.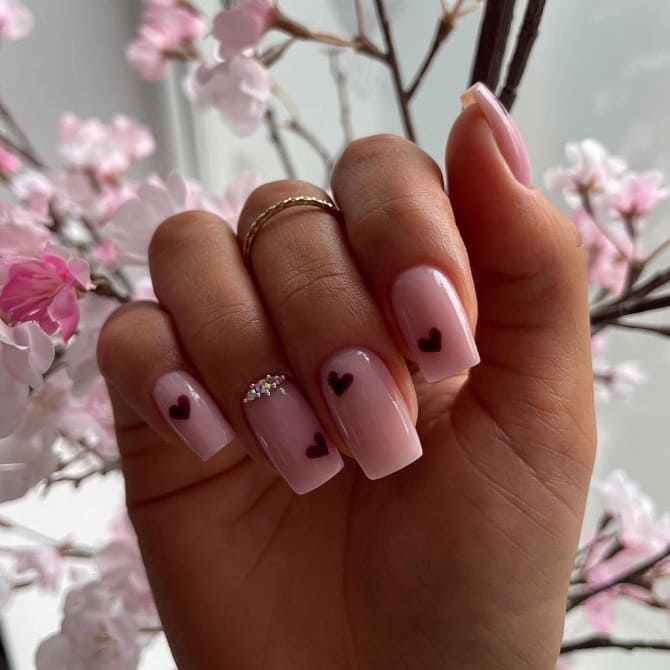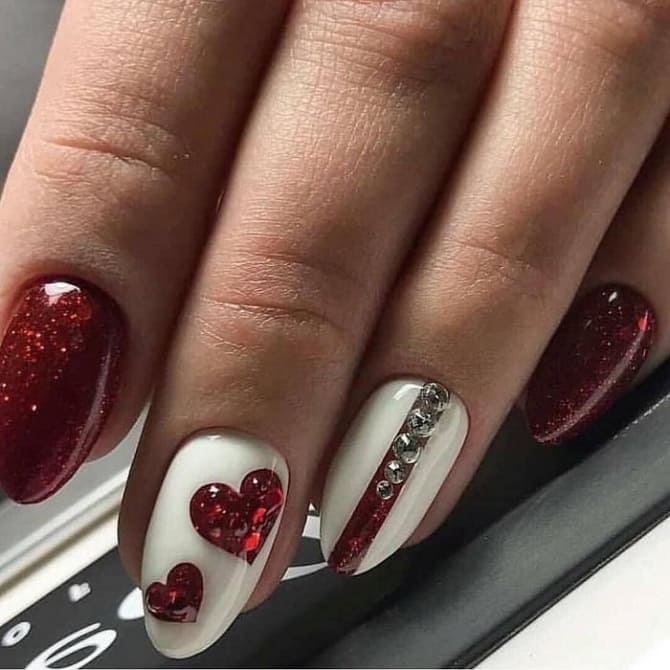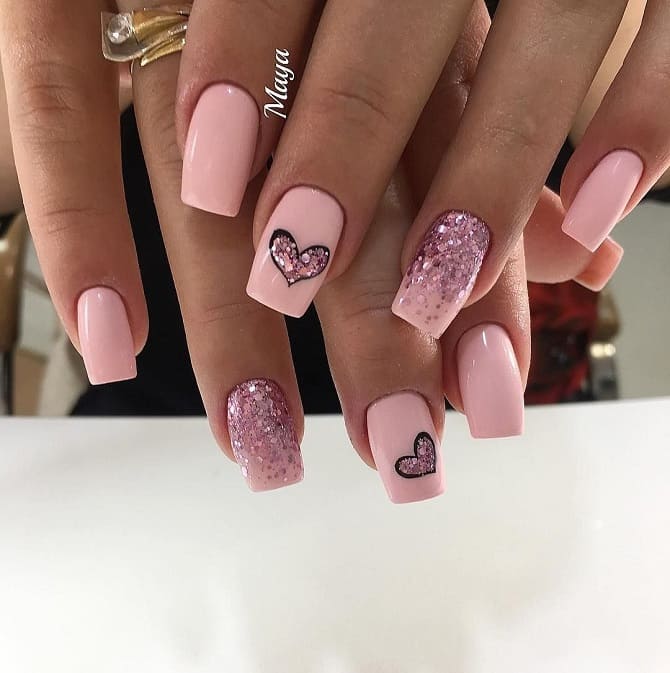 In the style of minimalism
If you want to bring a little zest to your business or elegant look, choose a manicure with hearts. And a good option would be a minimalist nail design that attracts attention with its sophistication and simplicity. For example, you can try to draw red small hearts on a nude background, a heart with thin outlines in completely unexpected shades.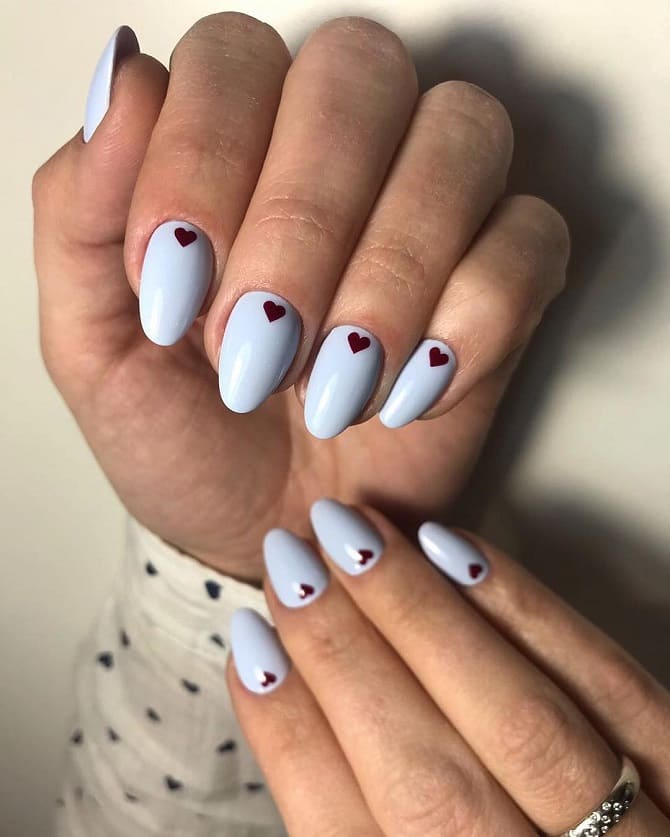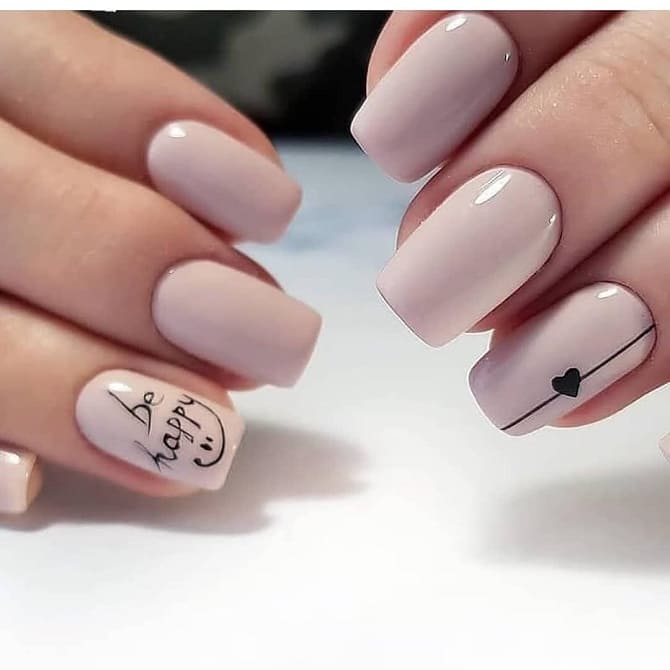 With hearts and ombre
Add color to your look in bright summer. Choose an ombre manicure with hearts. Choose harmonious shades that will definitely match. Stick hearts on one or more nails to make your manicure special.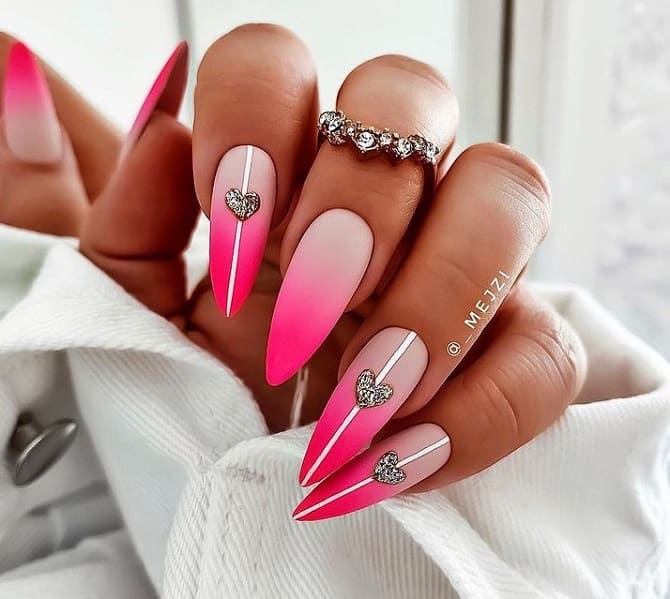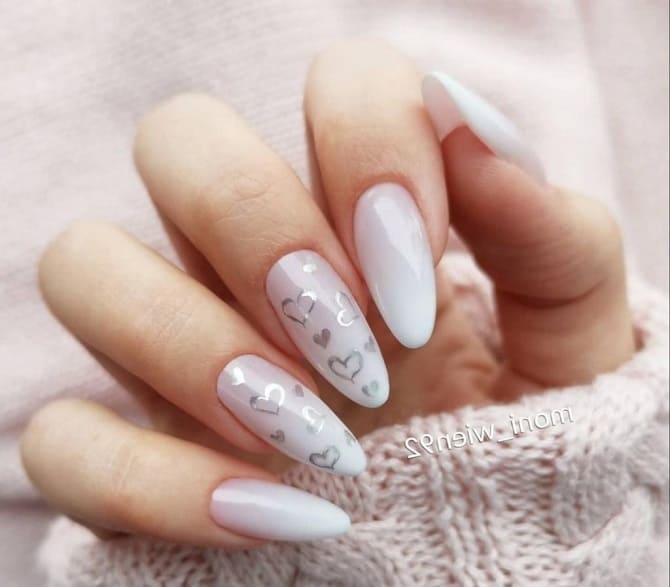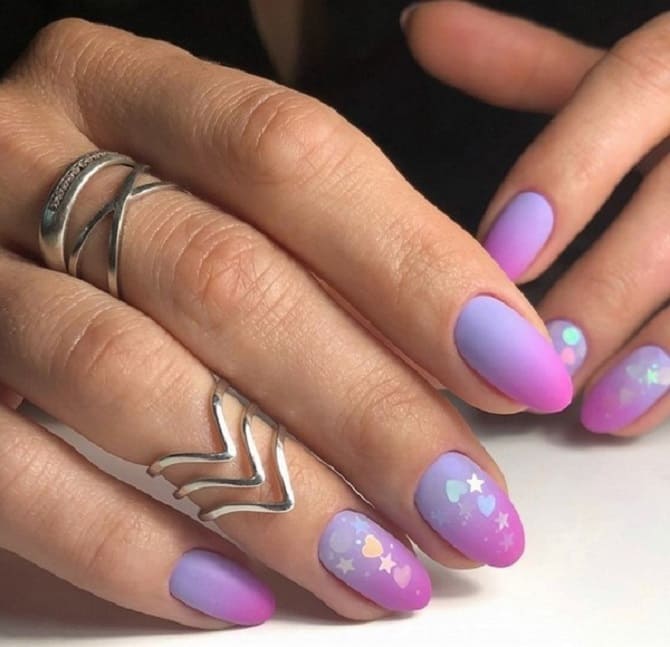 With sequins
A little glitter will transform even the simplest manicure. Apply it on hearts or the nail itself to make the nail design festive. You will shine and attract attention.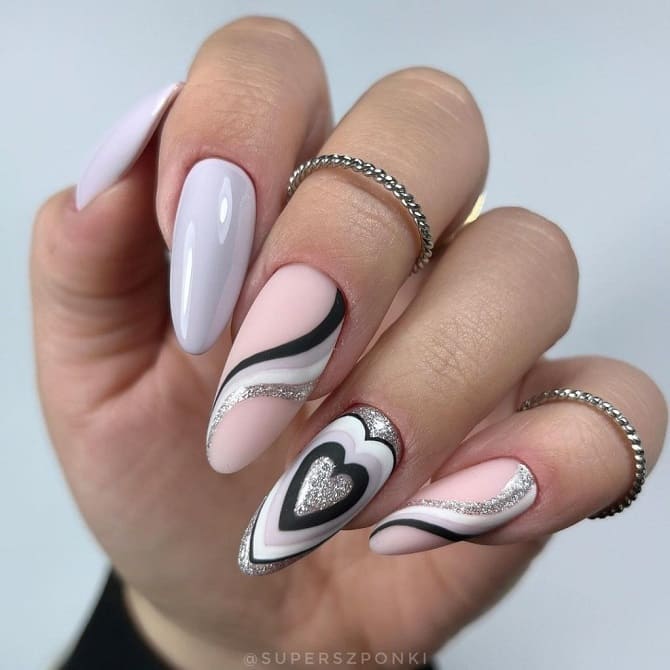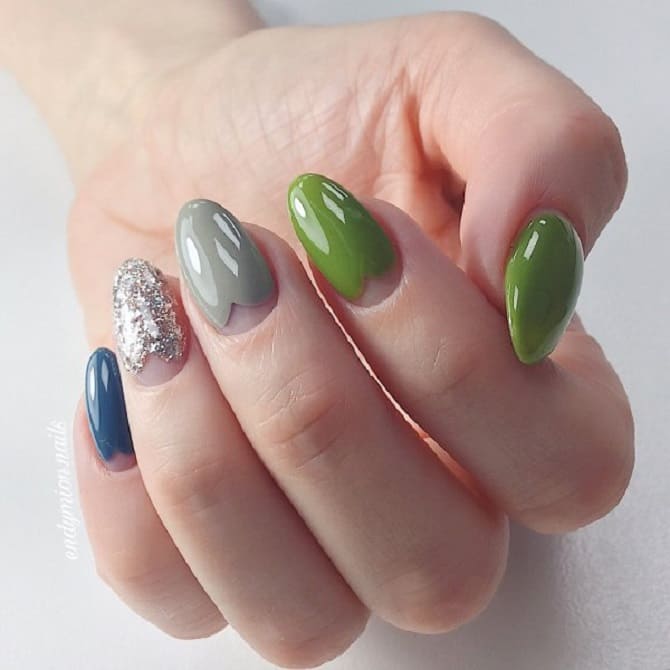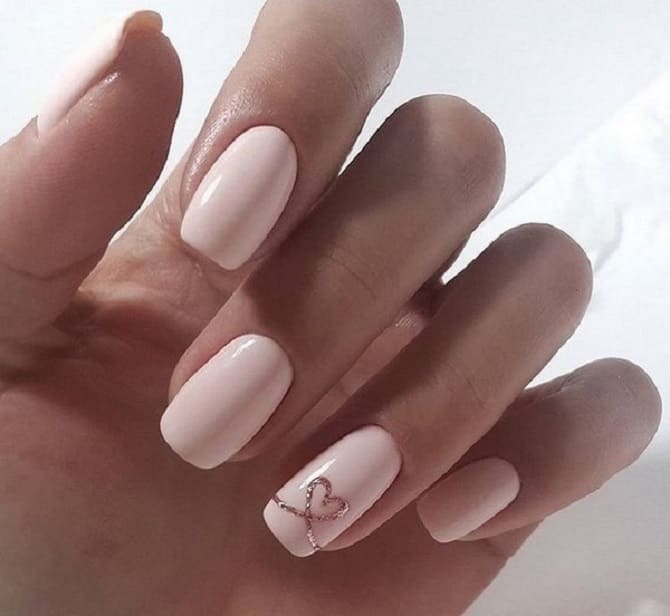 French with hearts
The classic jacket can be diluted with drawings. And the painted heart on the nail looks good, which will completely transform this type of manicure. It is not necessary to use white shades, you can paint your nails with black, red, blue or glitter polish.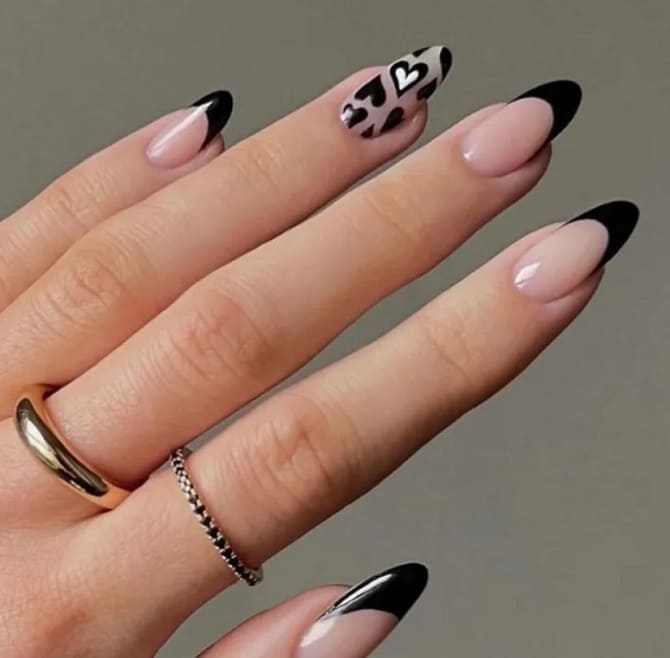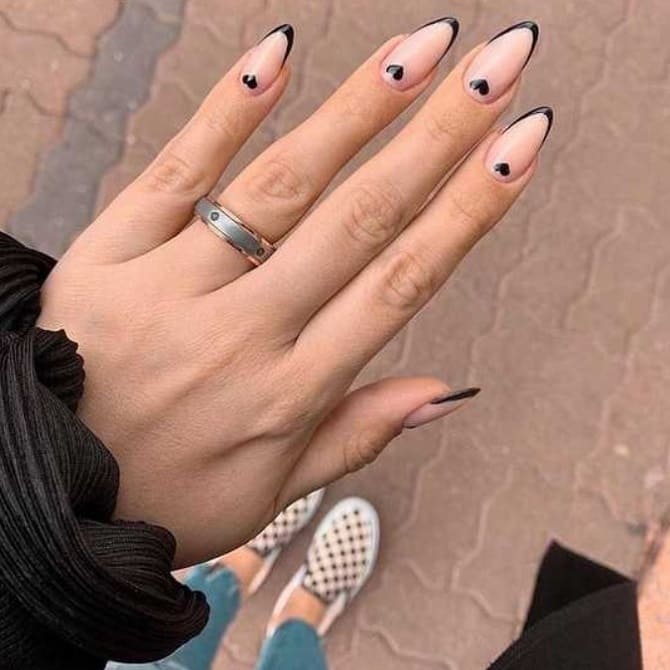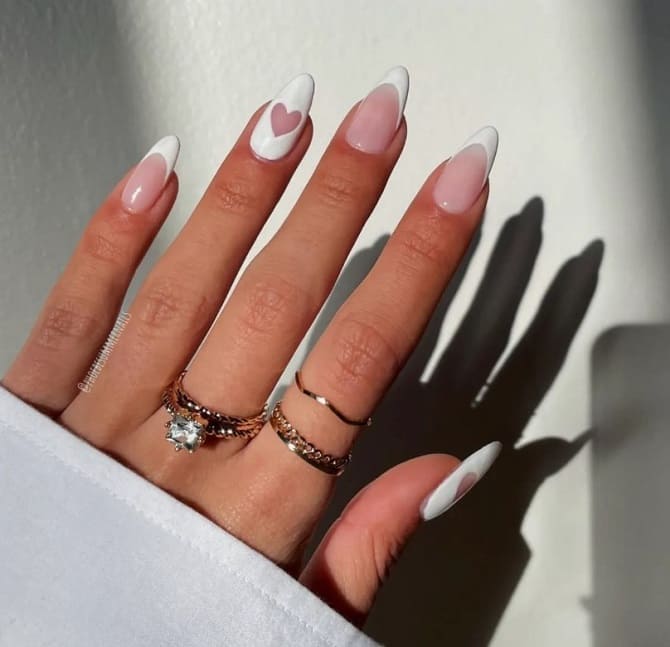 To be continued…
Similar articles / You may like this