If you're looking for inspiration to get your nails done, check out the latest nail art trends. Fashionable manicure 2023 is distinguished by elegance and grace. Some of the trends have been carried over from last year, but there are also interesting experiments with colors and textures. Read on Joy-pup the main manicure trends of 2023.
Bonus Video 5 Nail Polishes – VIVA MAGENTA Pantone Colour Of The Year 2023
Viva Magenta
Raspberry red Viva Magenta is the main shade of 2023 according to the Pantone Color Institute. Its bright, cheerful palette makes it possible to embody many nail designs. It looks great in monochrome manicure and in combination with other shades: milky, black, silver, light green, herbal, brown.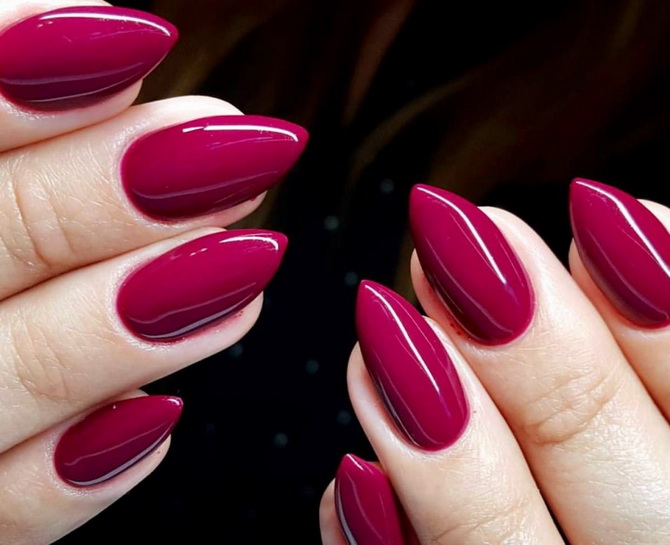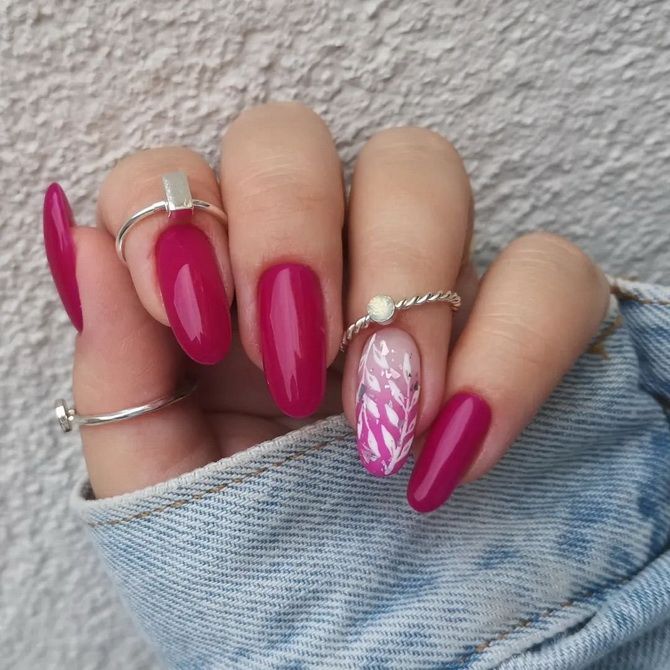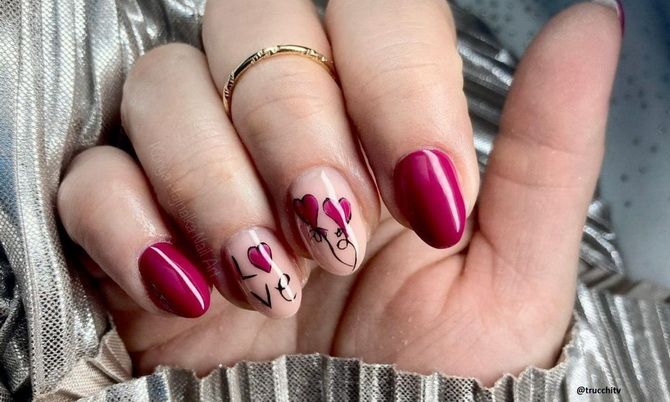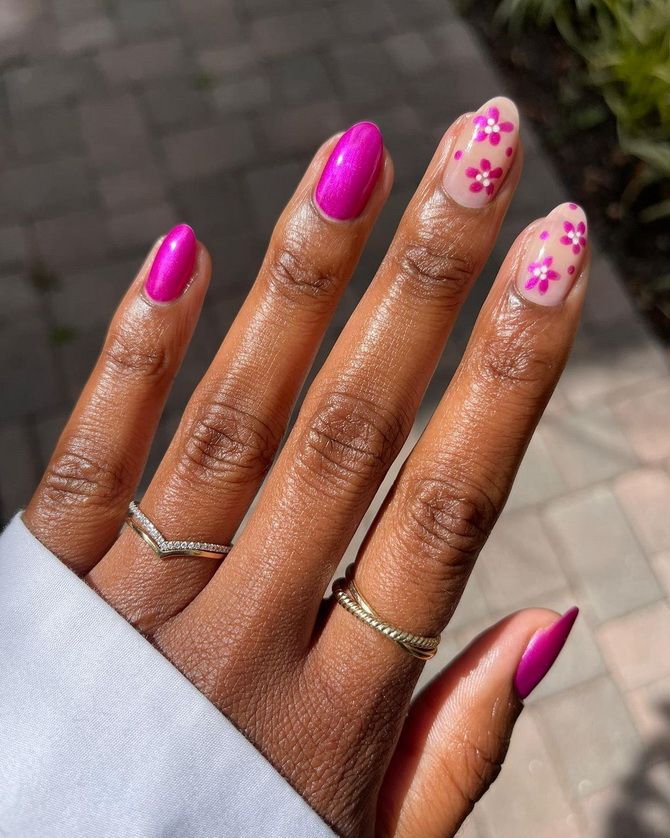 Layered design
Layered textures are a trend that has taken over from 2022. We will be using them even more in 2023 as voluminous nails are a very popular choice. 3D design can be done with gel or decorative particles.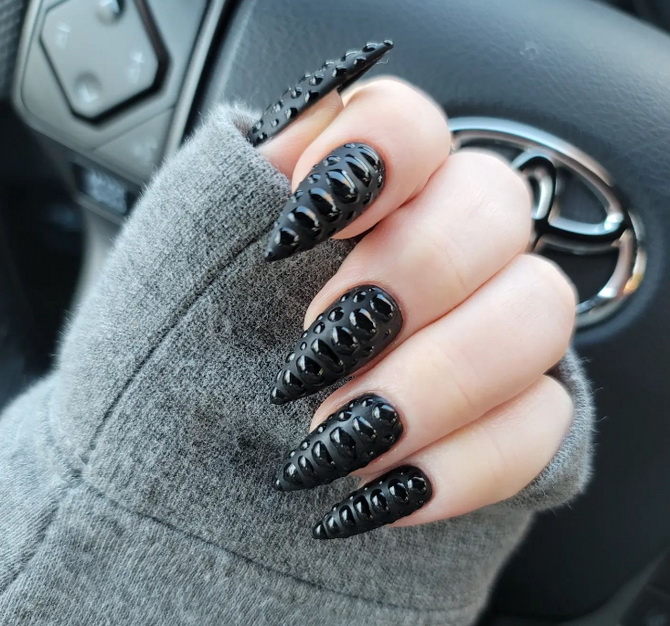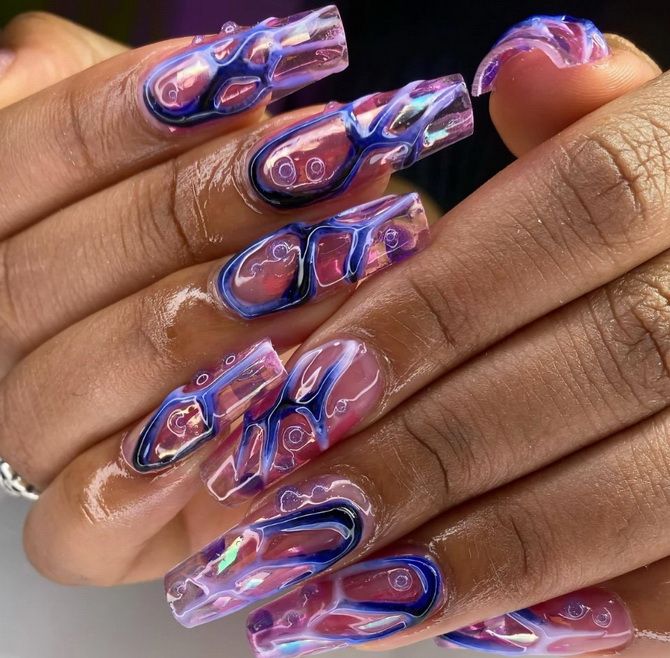 Metallic
Perhaps the biggest trend of the last year was metallic nails, and it looks like this trend will continue next year. Various colors such as silver, gold, blue and pink will win our hearts by giving them the perfect metallic look. The metallic element can be used both on the entire nail and in its part – as, for example, in French manicure, with some additional decor.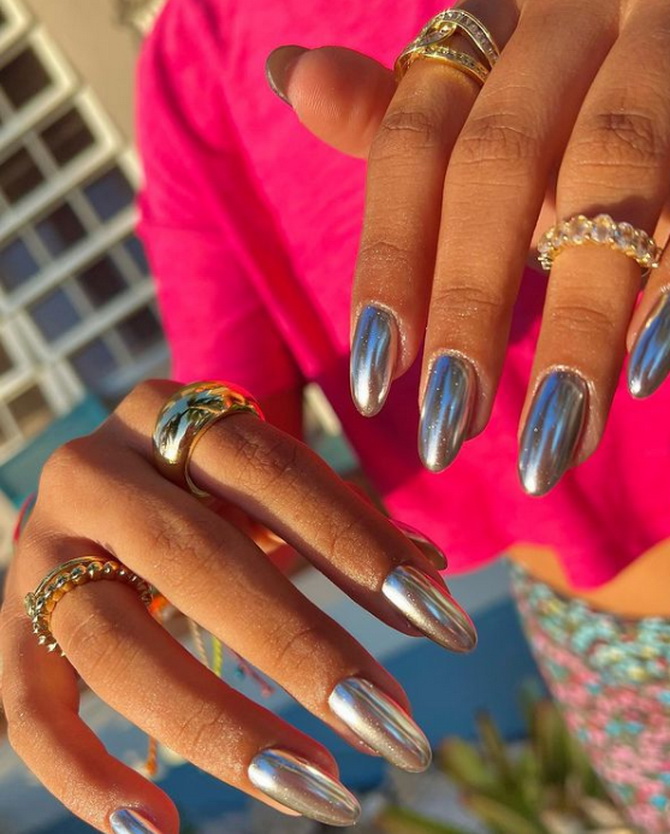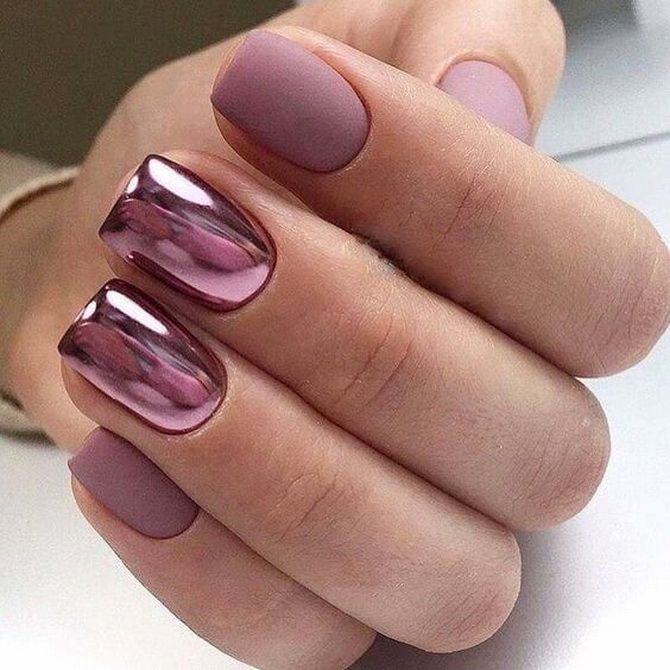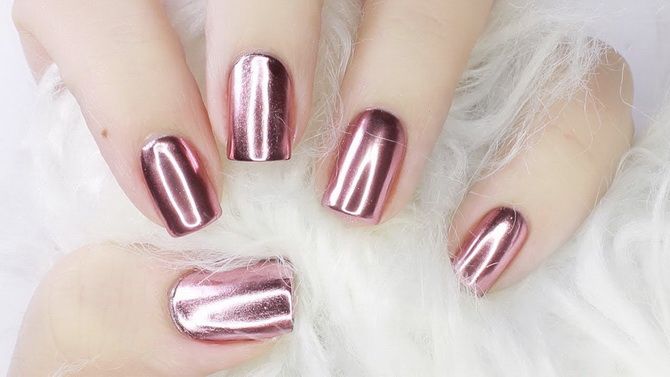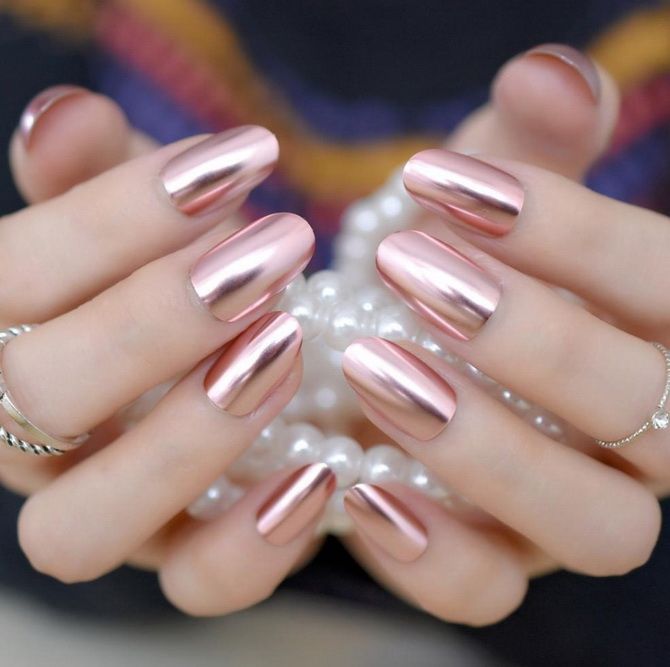 Squoval nail shape
This nail shape is a symbiosis of an oval and a square. The principle is to mirror the nail hole along the top edge. It is the combination of an oval with a square shape that makes the fingers thinner, longer and more feminine. This form does not require special care, lasts a long time, and it is almost impossible to break nails.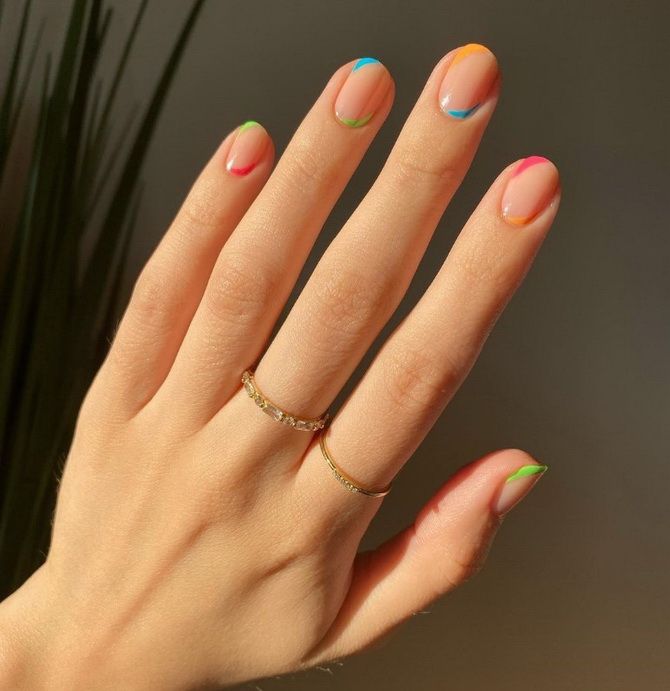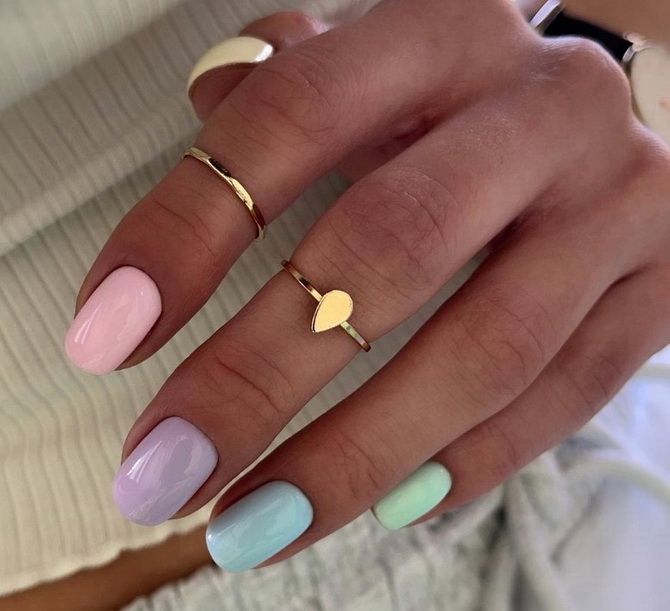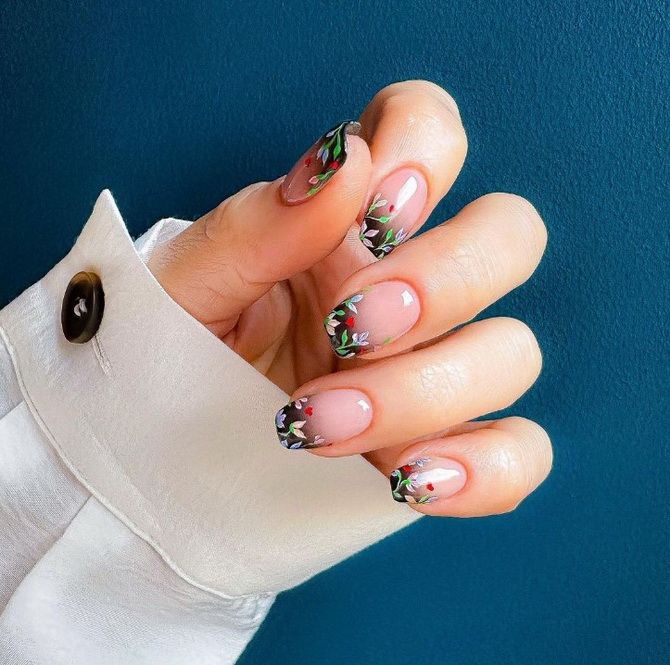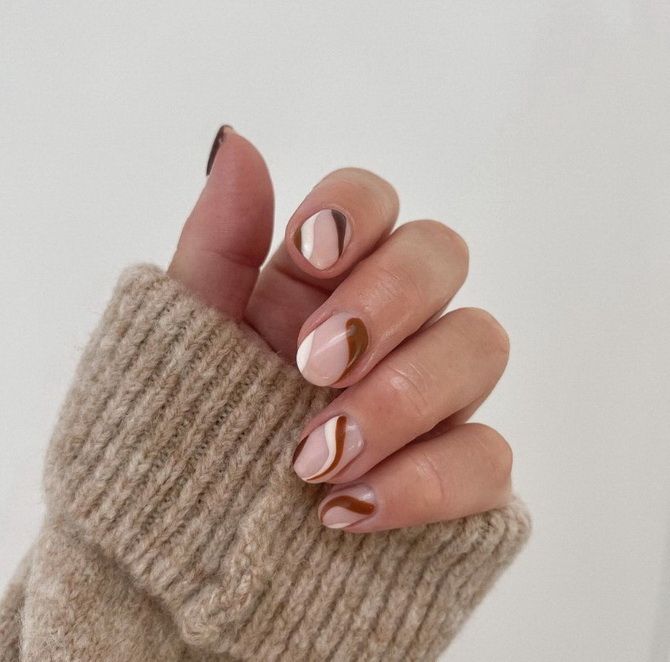 Nail jewelry
In 2023, nail piercings and other jewelry-inspired jewelry will be popular. Long nails will be replaced by a shorter length. They should be paired with a simple sheer or nude manicure to bring these accessories into focus. This trend, while not entirely practical, is definitely eye-catching.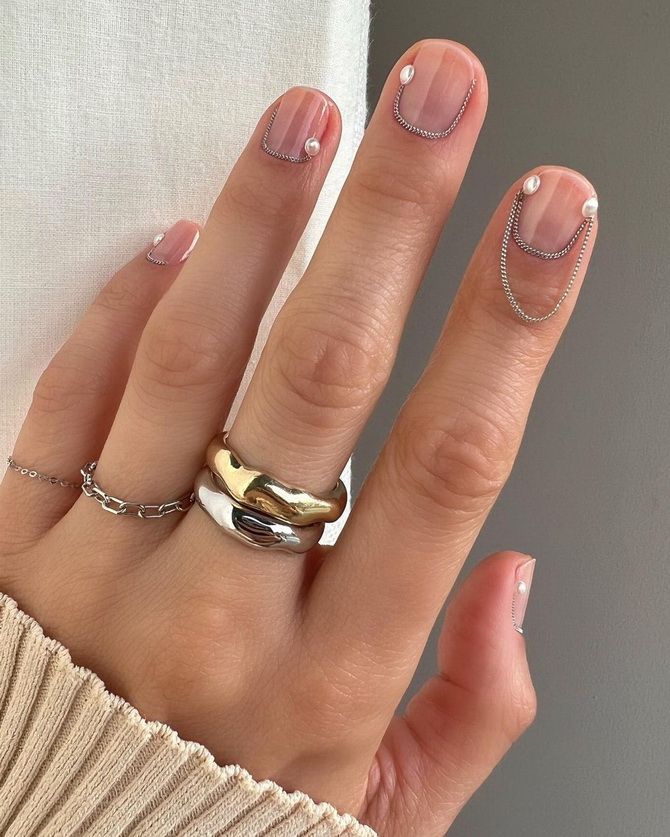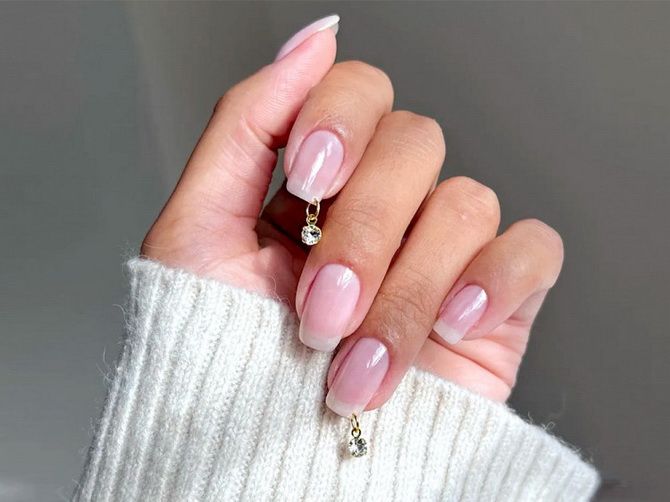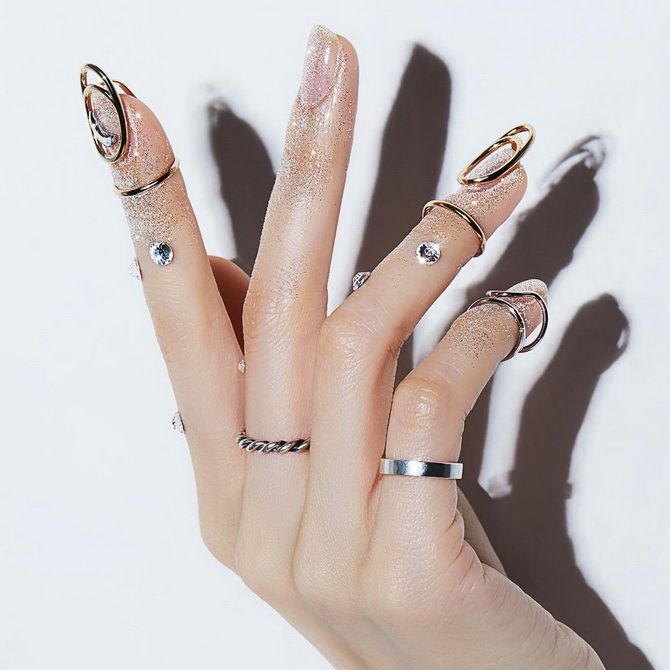 Bubbles and drops
Soap bubbles and water drops are another of those things that can hardly be associated with nail art. However, this design is great for short nails and is a 2023 trend.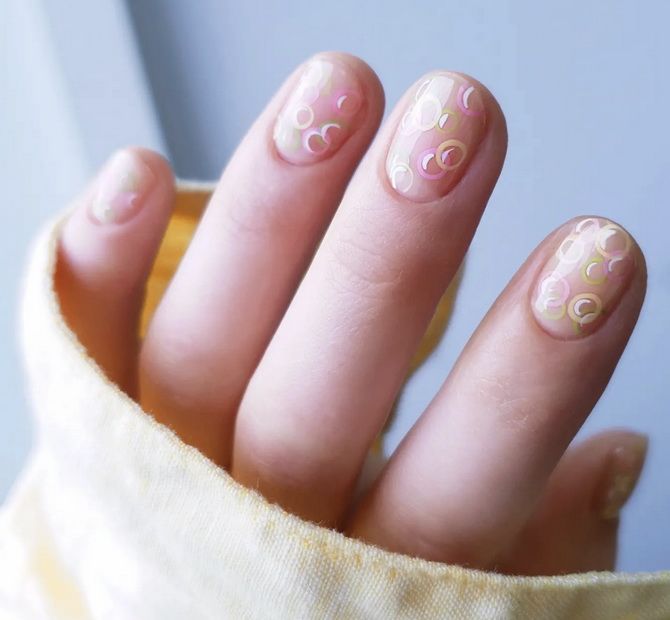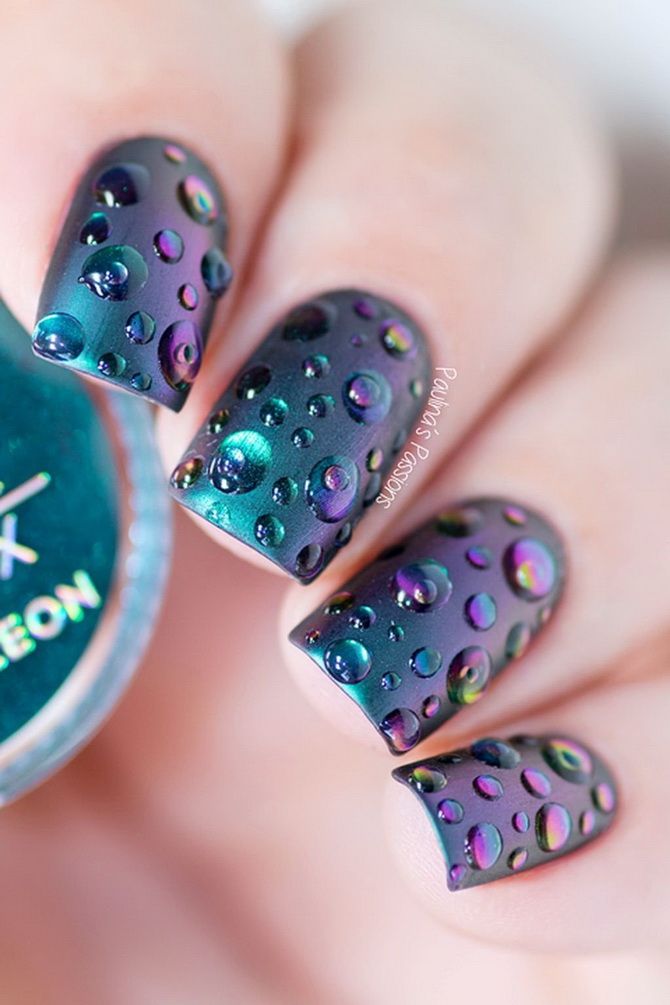 Minimalism
Minimalist manicure in neutral, milky, beige or pink shades, as well as microfrench have gained popularity. The minimalism style in nail design has become so popular that it has taken its place among the manicure trends of 2023. This is a new philosophy that showcases a healthy nail look rather than a spectacular color or design. Looks great on short naturally shaped nails, creating a neat look.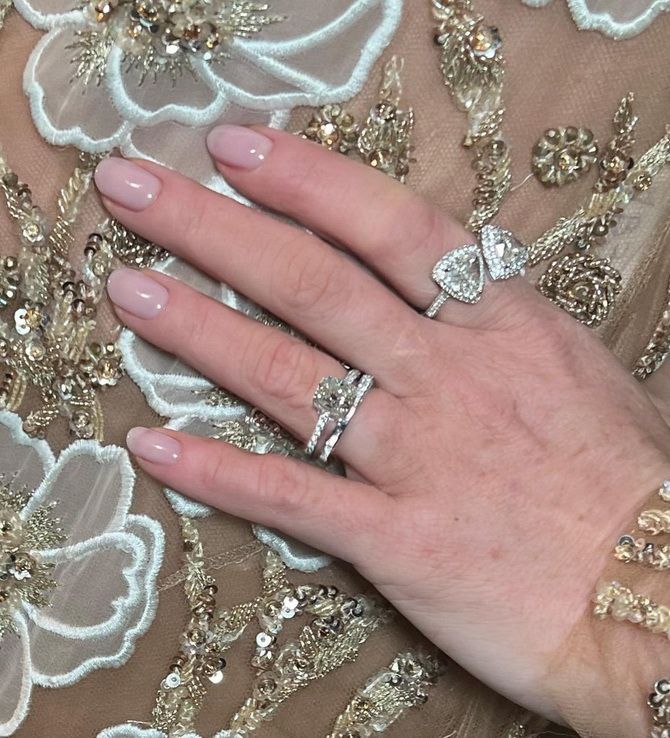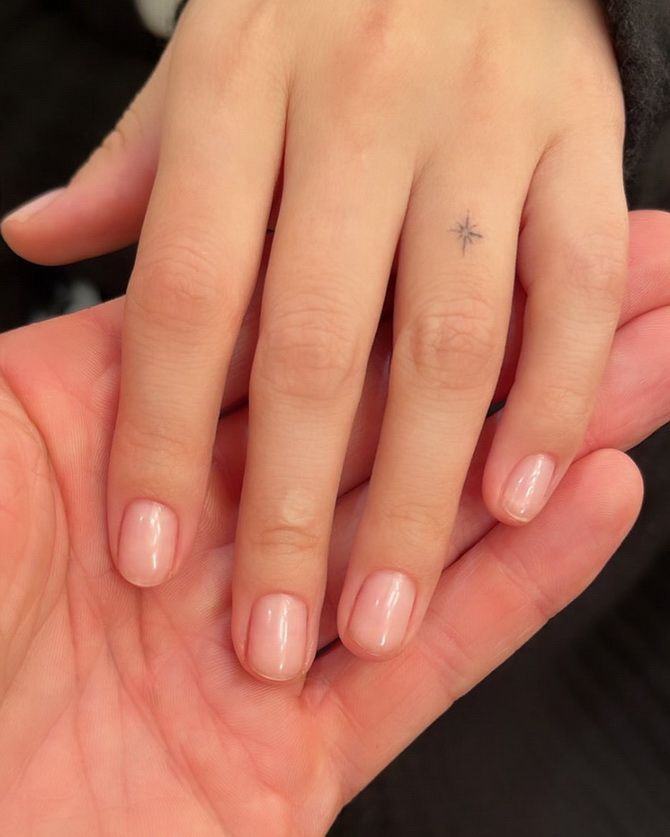 Jelly nails
Jelly nails are a favorite choice of fashionistas and also a trend that we will see in 2023. With this manicure, the nail coating is not thick, but light and translucent, like jelly. The design can be of various shades and colors. Jelly manicure is easy to create at home by mixing the base color with clear polish.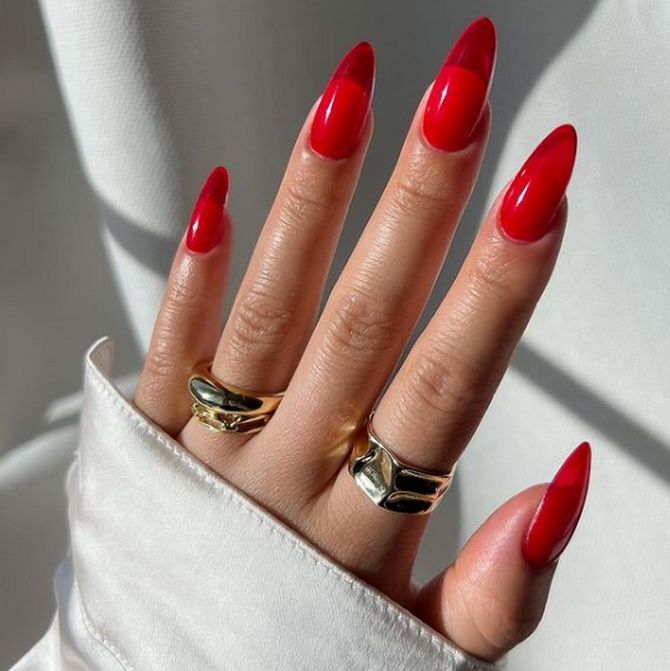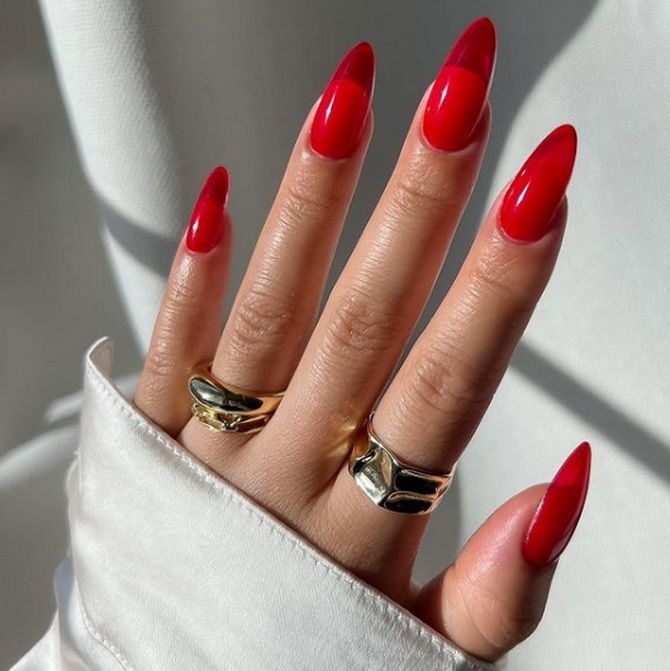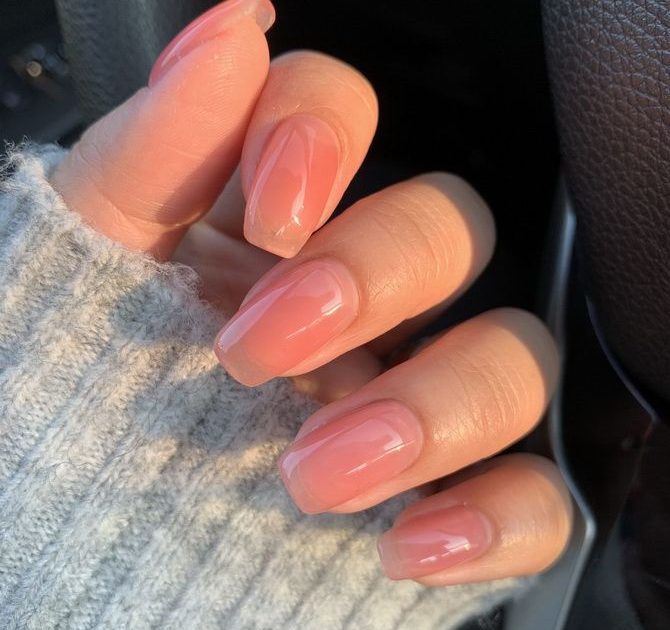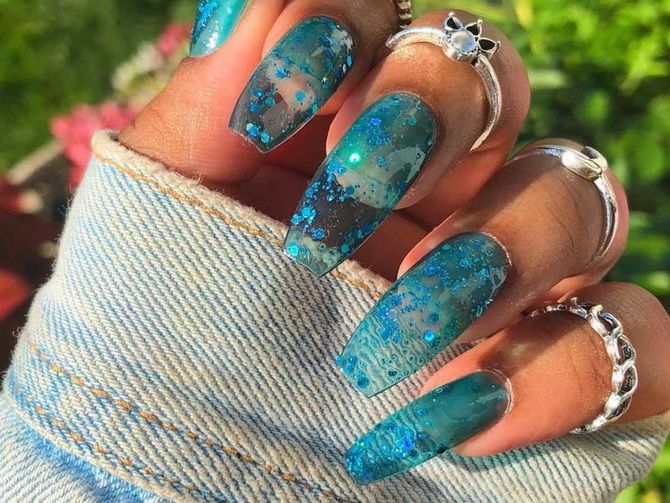 Similar articles / You may like this