The picture of beauty trends for 2023 is quite multifaceted and diverse, but minimalism certainly finds its place. Microfrench is a modern trend in the world of manicure, which is a combination of French manicure and microdesign. Short nails and a very thin line to perfect them – that's what this chic style consists of. This trendy manicure is easy to do at home, so we at Joy-pup have prepared the most beautiful microfrench ideas.
Bonus video: easy sheer white and black micro french manicure
What is a microfrench manicure?
The microfrench manicure is a modern and minimalist interpretation of the classic French manicure. It combines a thin streak of colored polish applied to the top of the nail with a nude base adapted to the skin tone. Thanks to the narrow "smile" line, the manicure looks very elegant and elegant. It is suitable for everyday wear as well as for more festive occasions. This nail art is ideal for short nails, making them thinner and more refined. Choose classic options in white and pink or, conversely, the most original shades, giving preference to the colors of the season.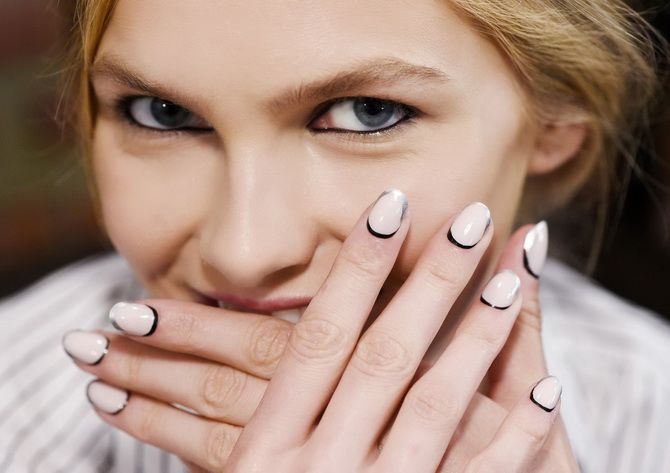 Microfrench is easy to make at home, even if you are not a nail art professional. All you need is a base coat, two nail polishes (nude and white), a top coat, and a thin brush.
Perform a hygienic manicure – treat nails and cuticles.
Apply base coat and let it dry
Apply nude polish on the base of the nail and let it dry.
Take a brush, dip it in white polish and draw a thin line along the tip of your nail.
You can use a stamping tool: a silicone-based stamp on which varnish is applied. When applied to the nail, a smile line is automatically formed.
Let the varnish dry and fix everything with a top coat.
If you don't want to draw a micro french by hand, there are many stickers that will help you get the perfect and original headband.
Classic microfrench
The classic version of the jacket has a translucent nude base and a natural snow-white smile line. Instead of nude, you can use other shades: pastel pink, milky, light beige, transparent.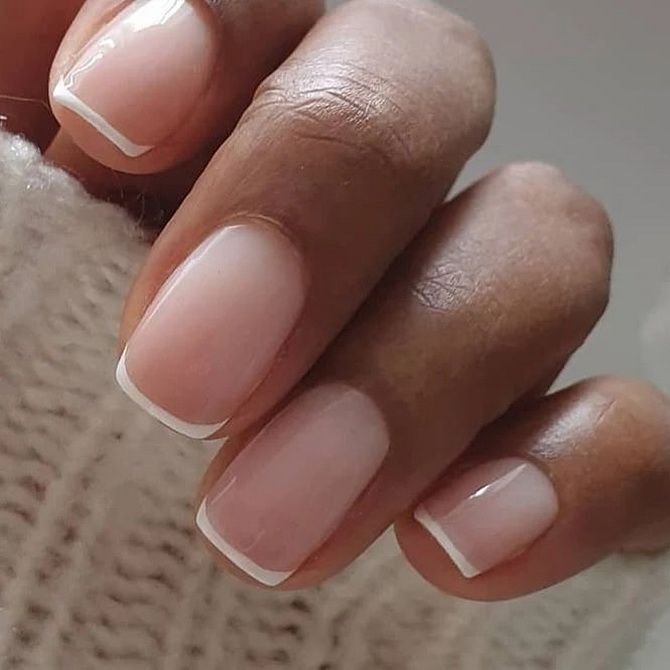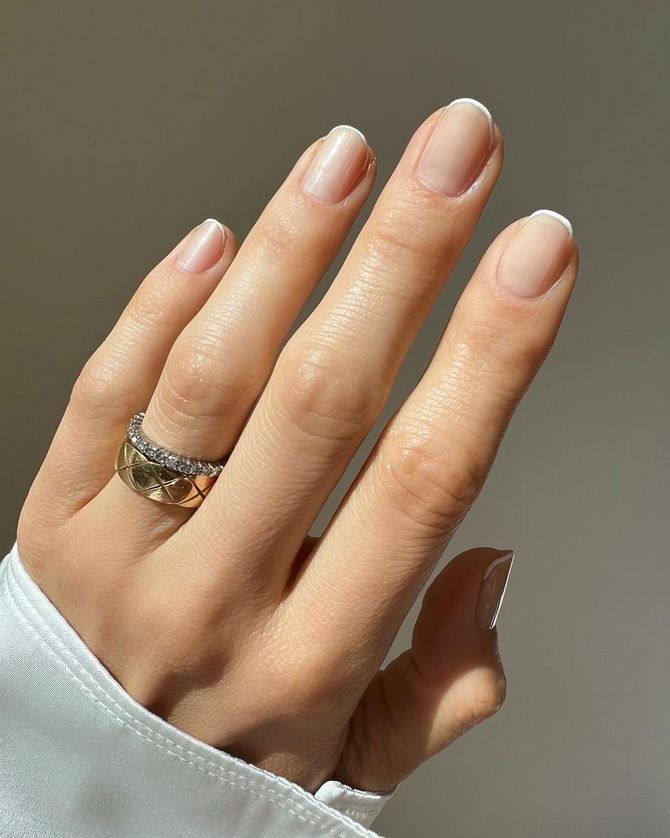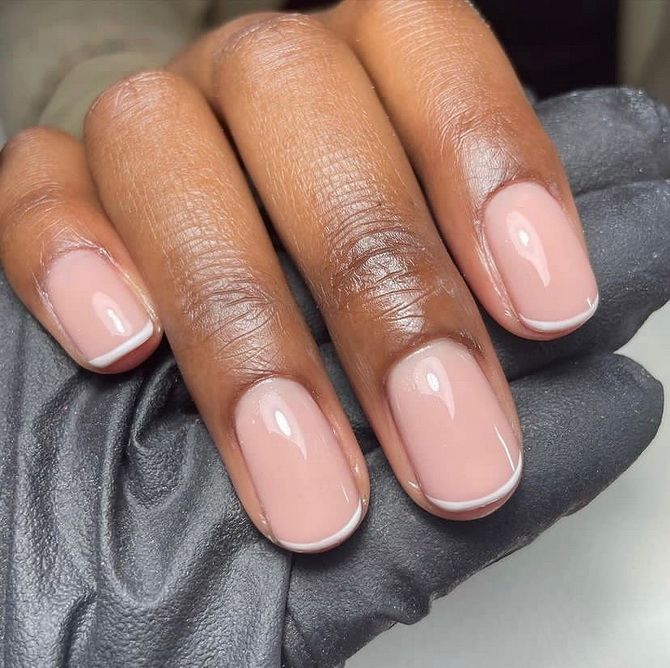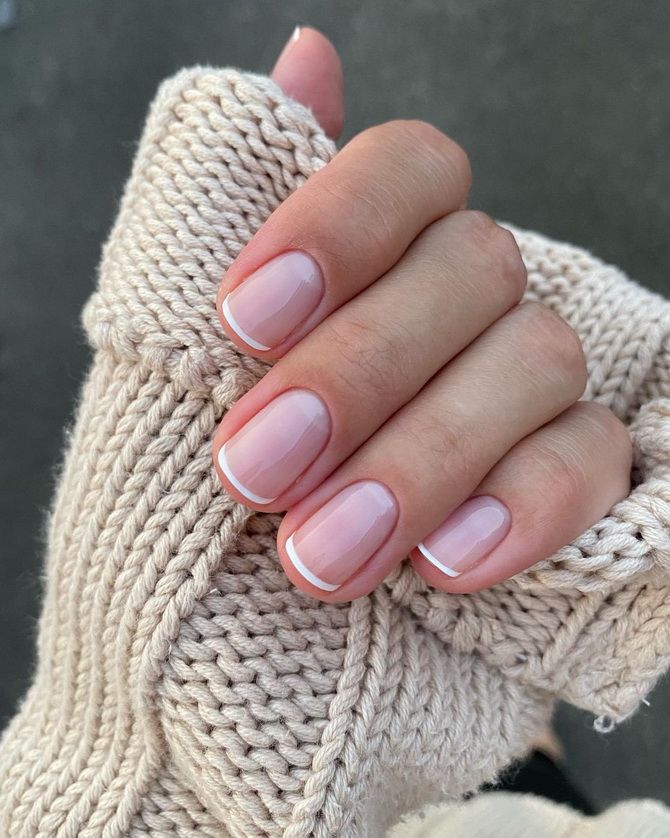 The black smile line looks stylish and unusual.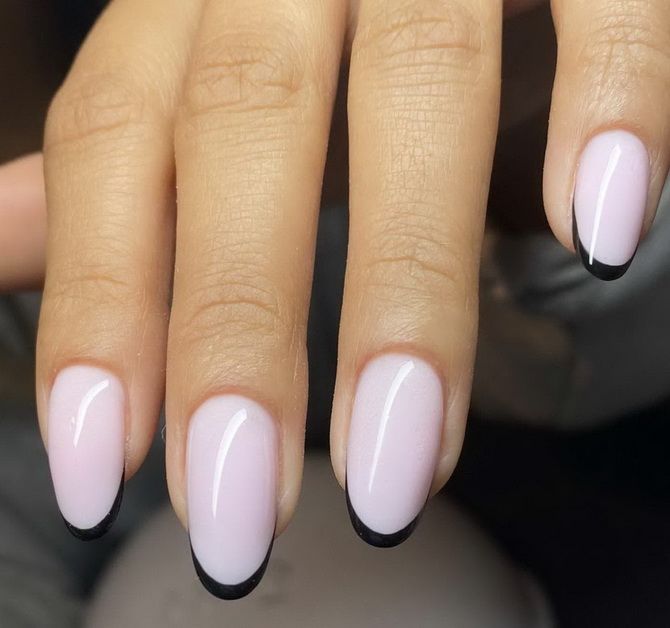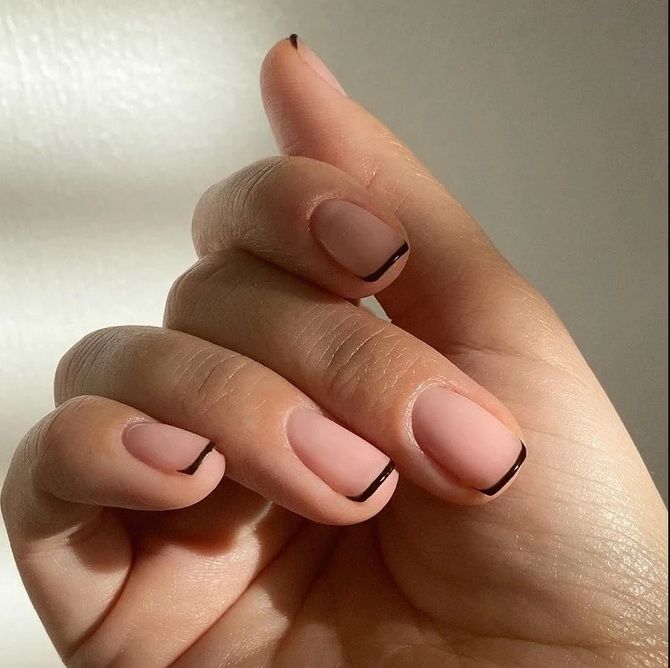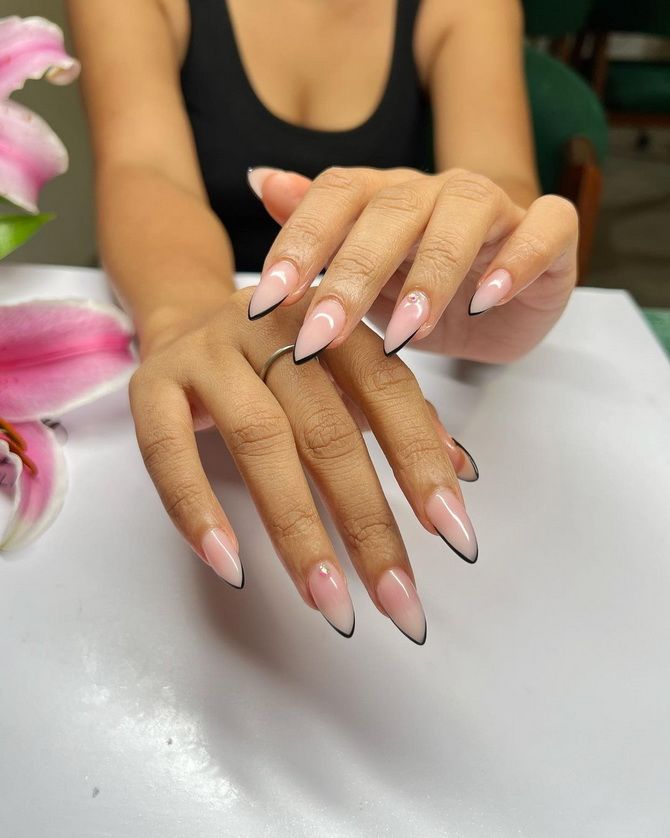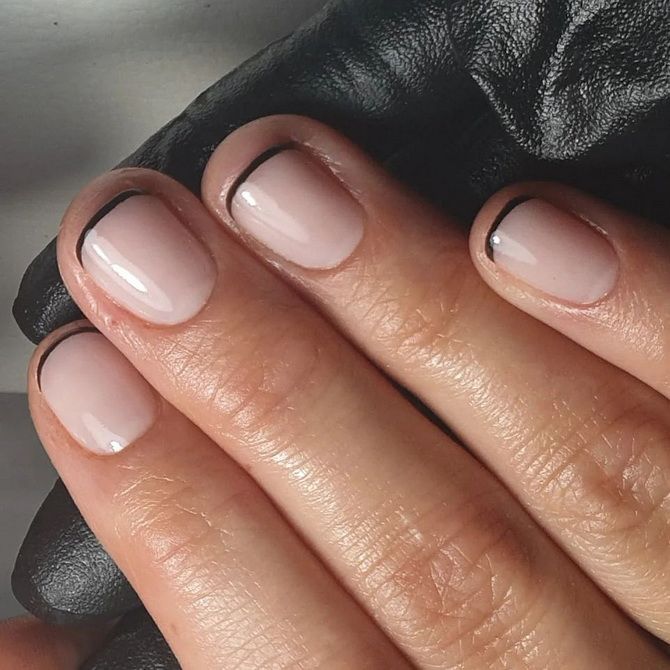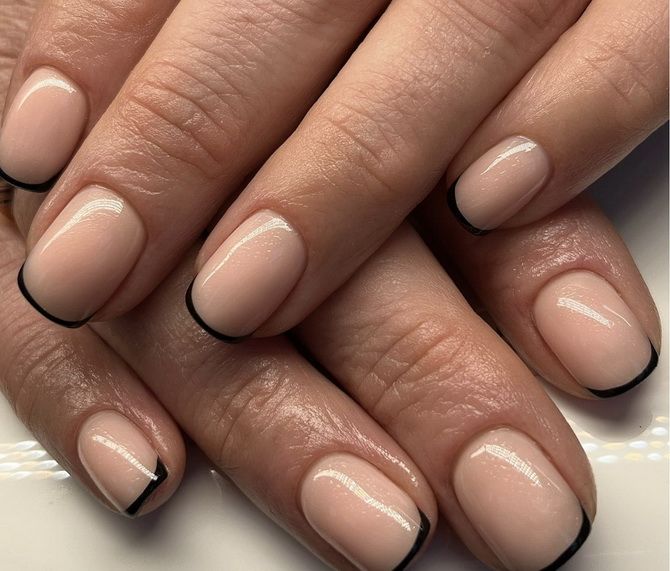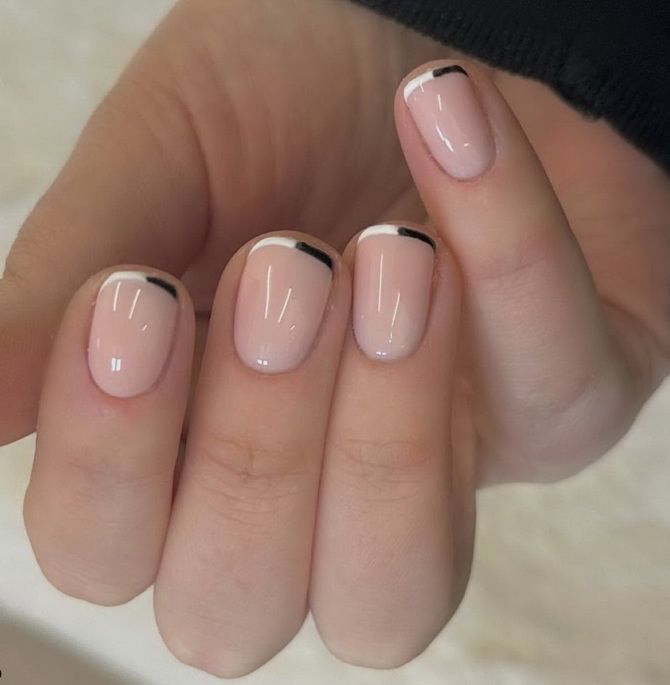 Gold and metallic
You don't have to limit yourself to the classic white and nude micro jacket as it allows for a variety of finishes, colors and designs. If you're in need of a glamorous update to your manicure, then the shiny and radiant smile line is perfect for you. Replace the typical white nail rim line with gold, silver, or metallic. This idea will perfectly fit into the image for a party or a special event.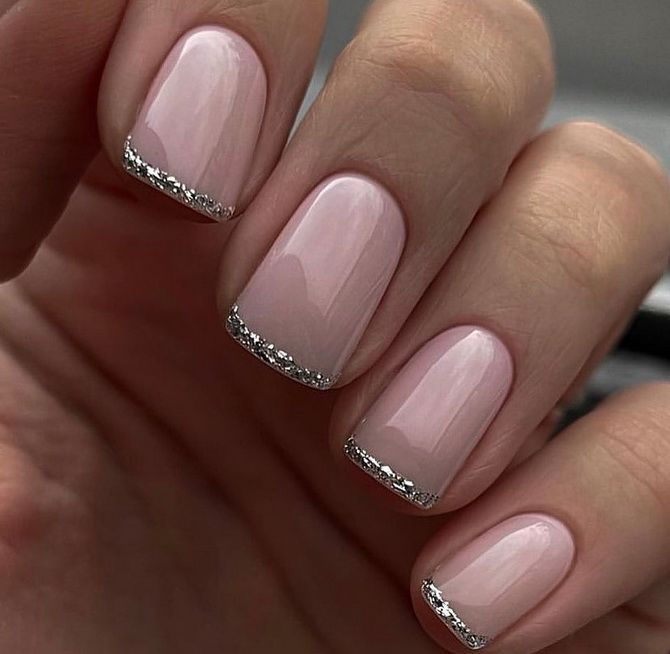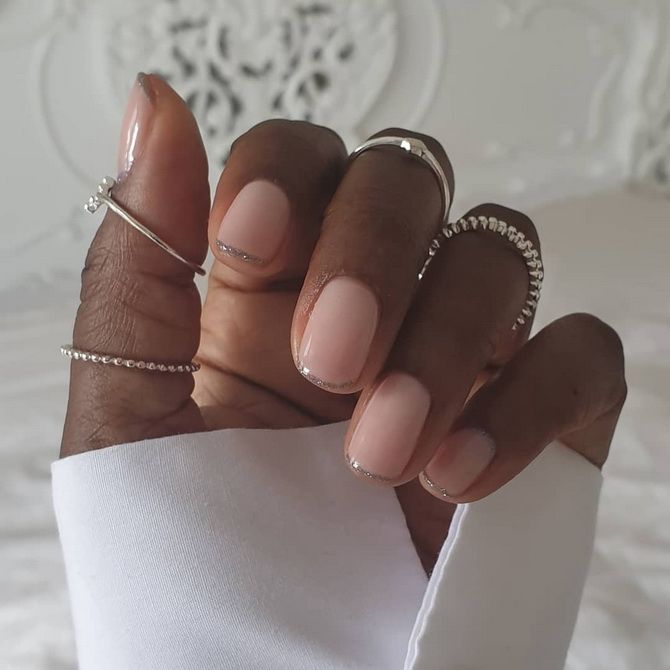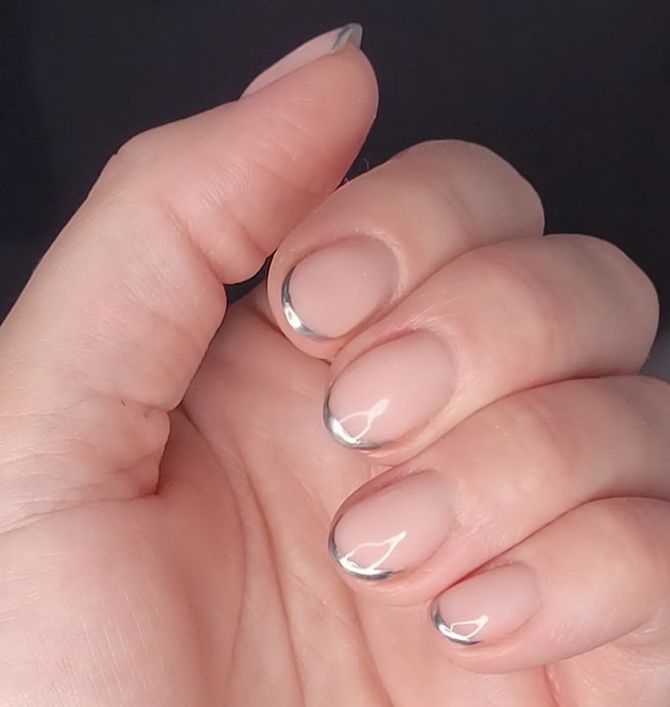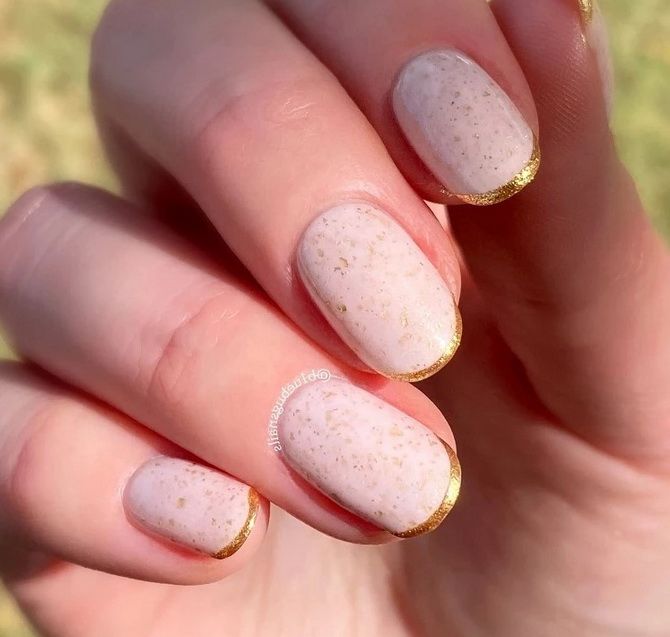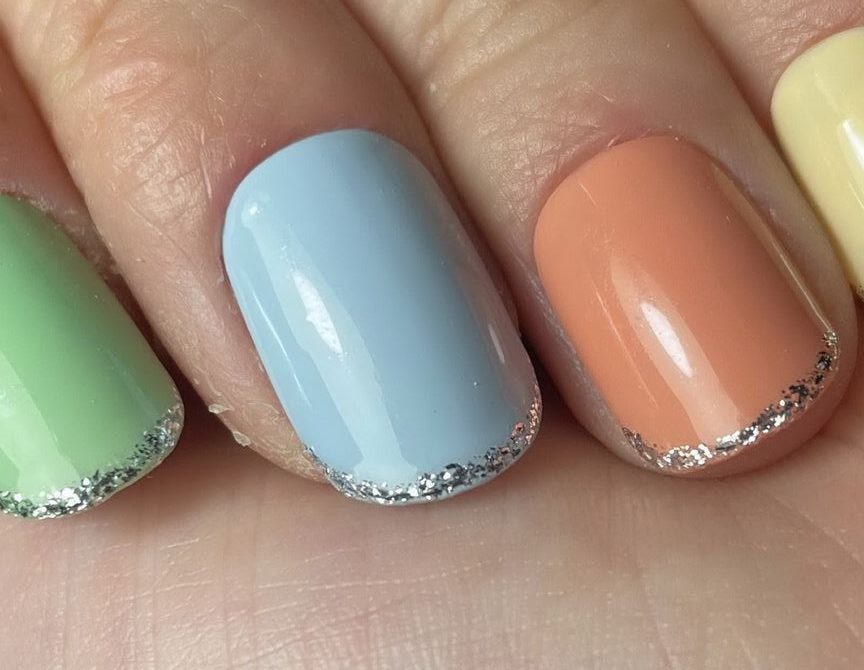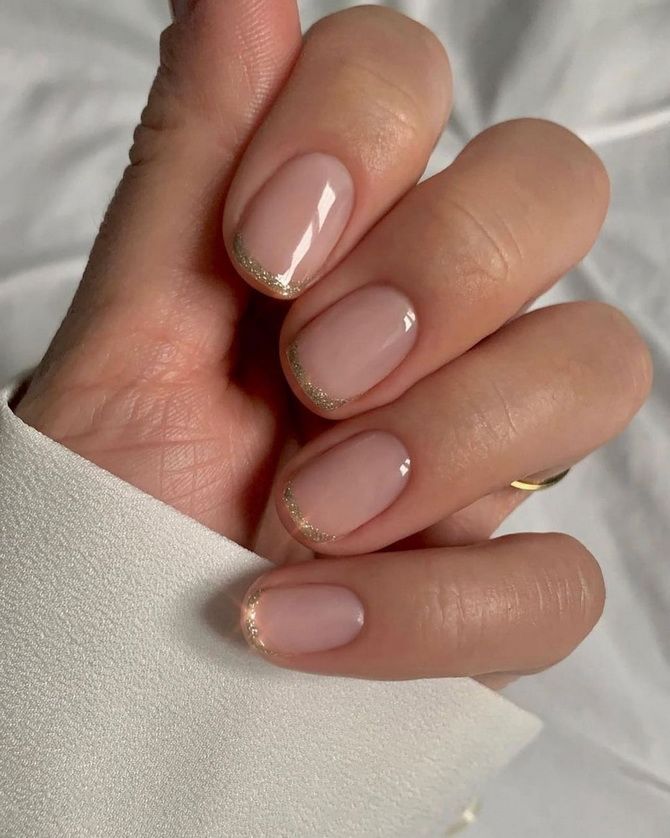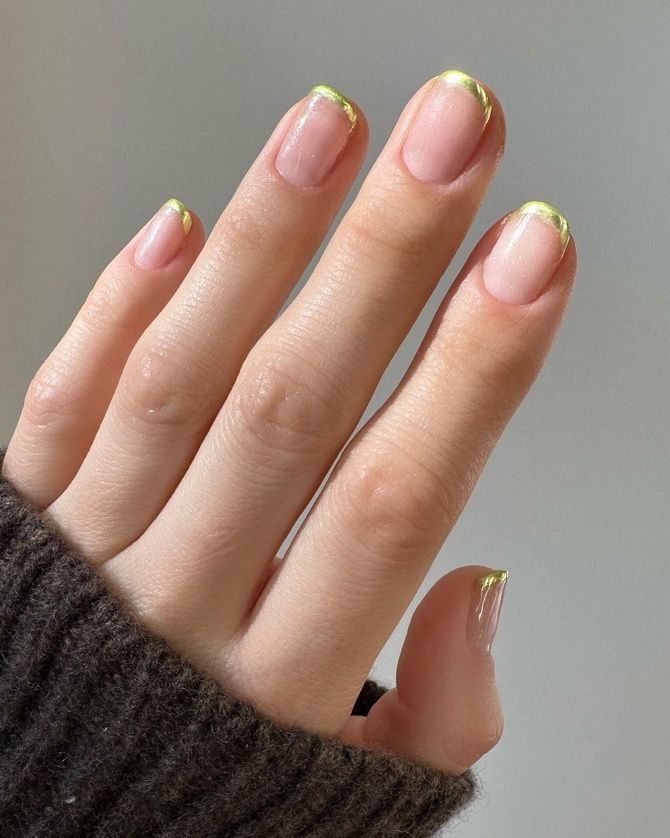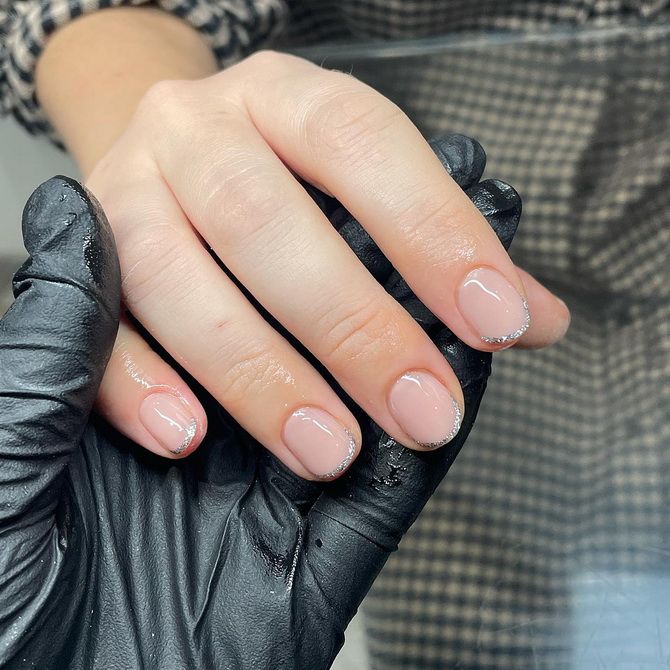 Color microfrench
The main advantage of microfrench is that it creates a sophisticated and elegant look suitable for any situation. In addition, it allows you to experiment with different shades, creating an original and unique design. If you are bored with the natural base for nails, and want to add a little color, you can play with contrasts. For example, paint the base with opaque white nail polish to highlight the colored rim. For a more daring option, you can take a bright color for the base and choose the most suitable color combination for it.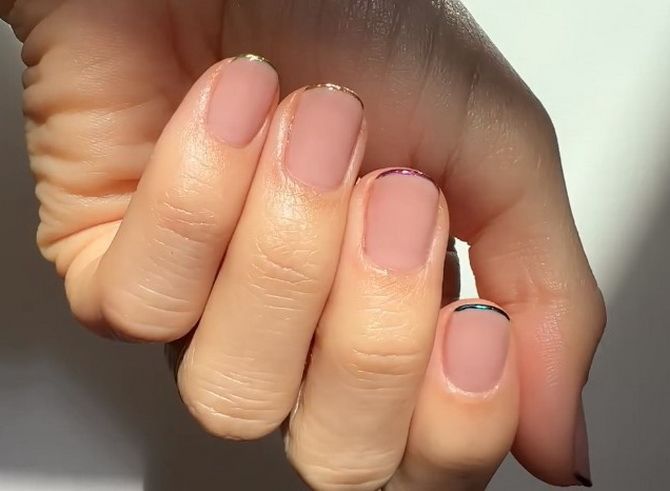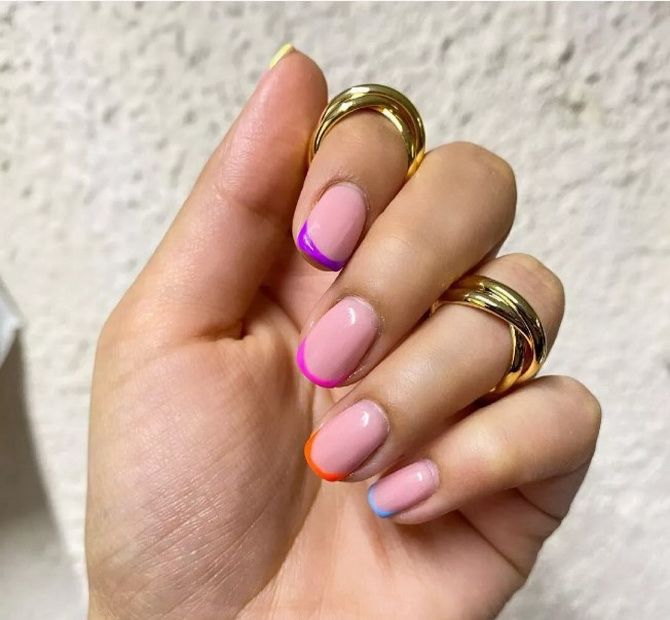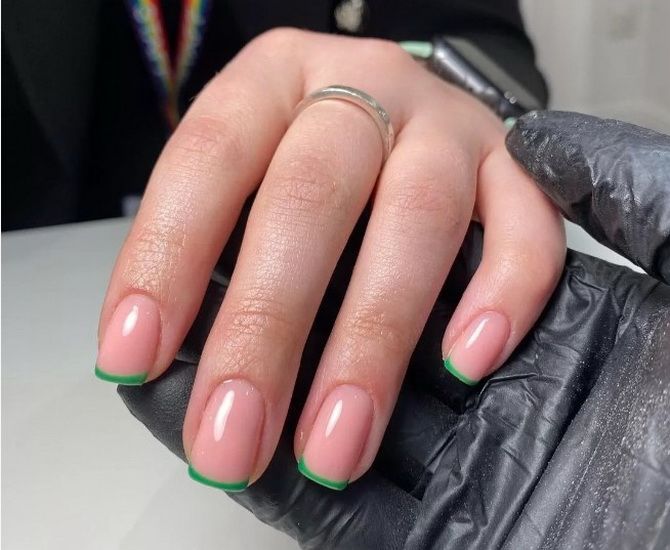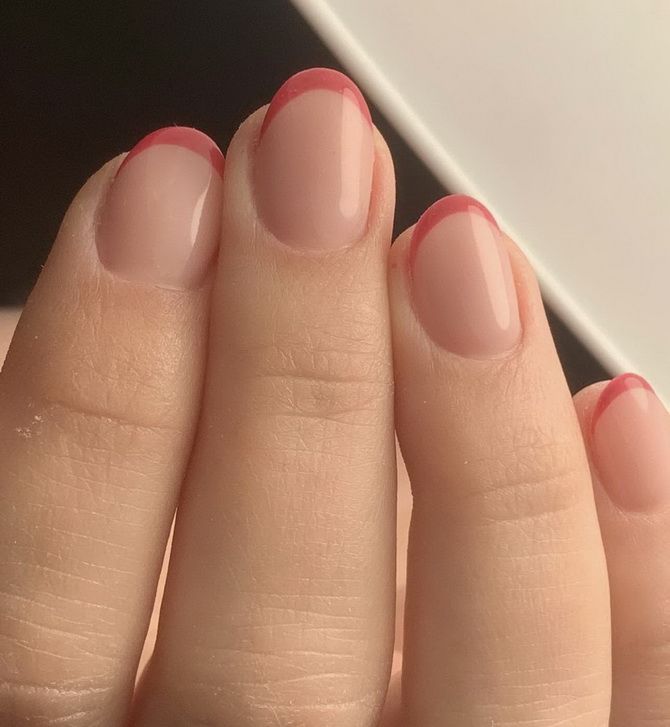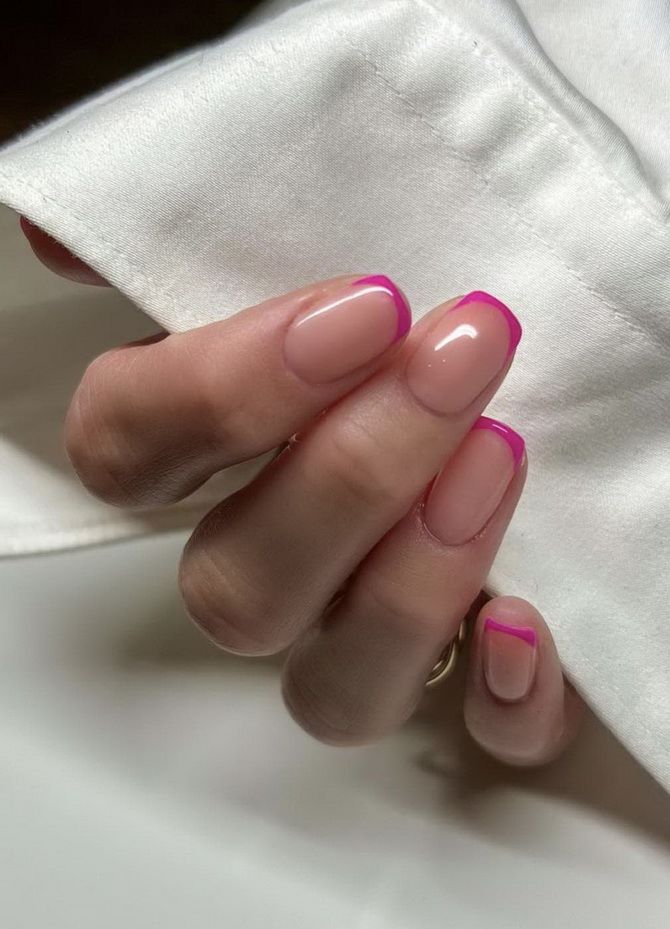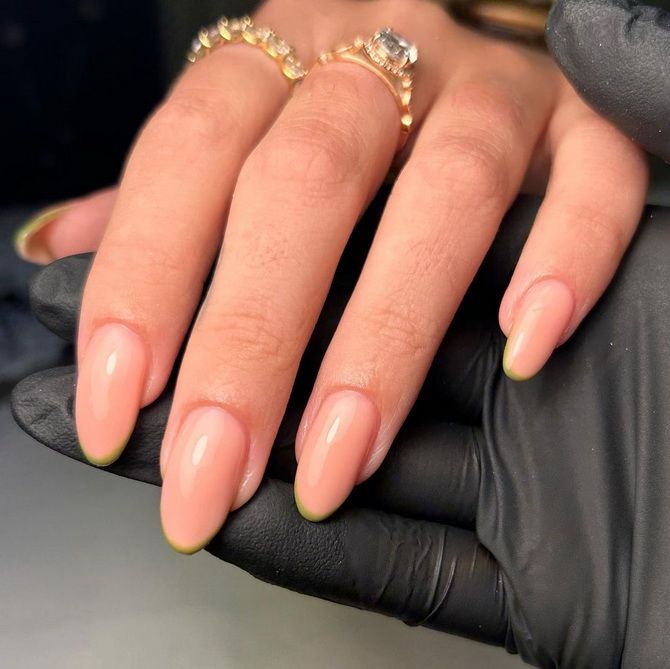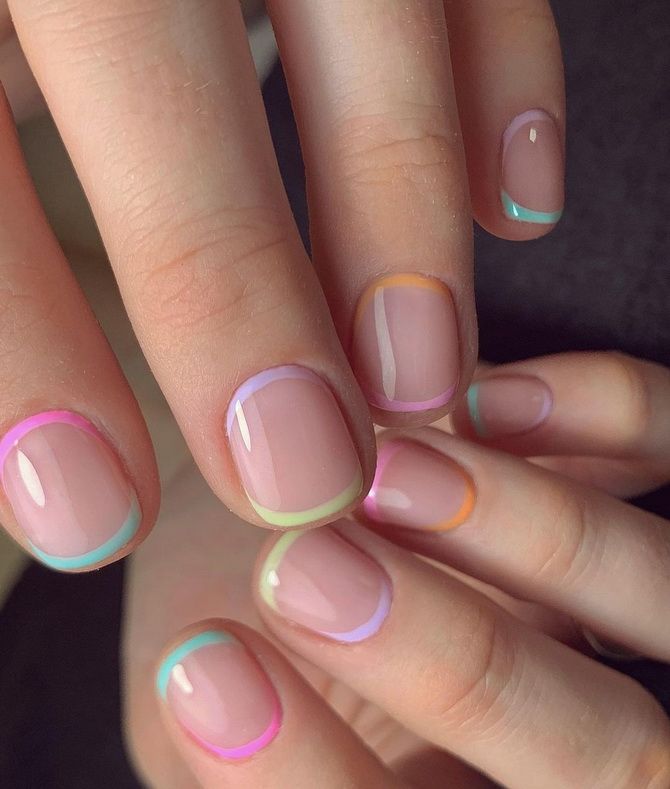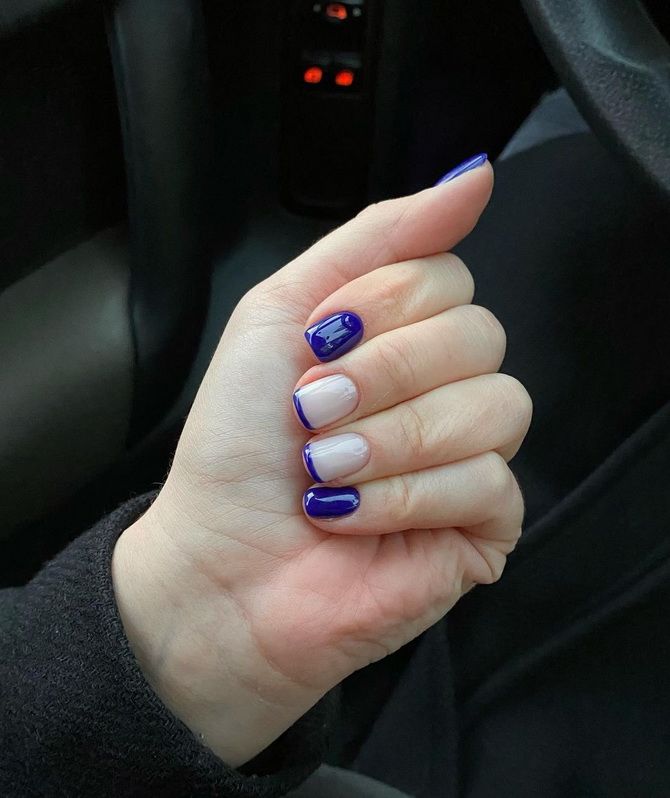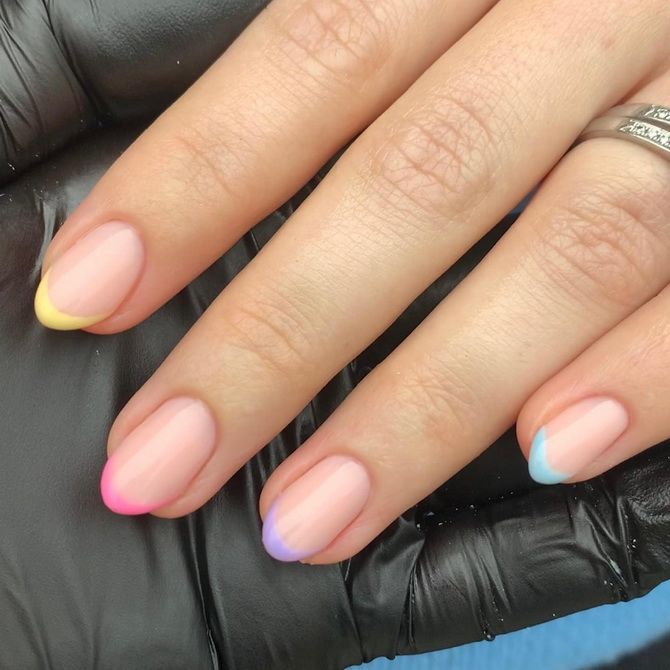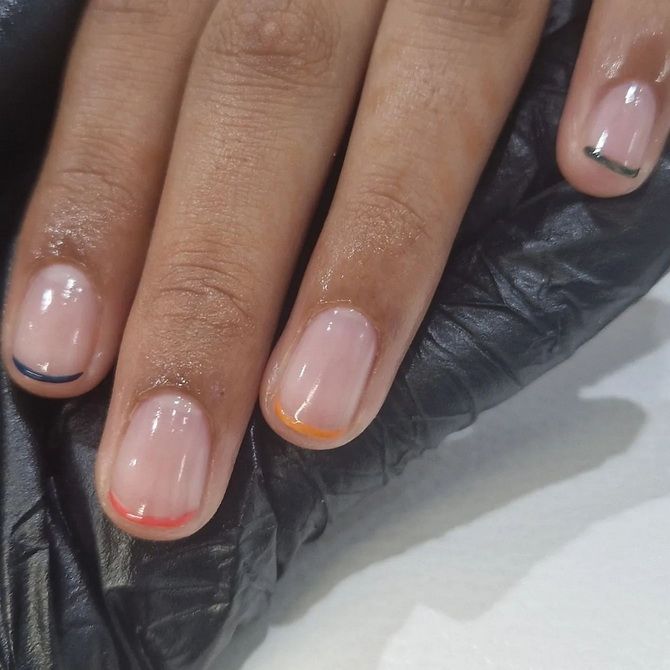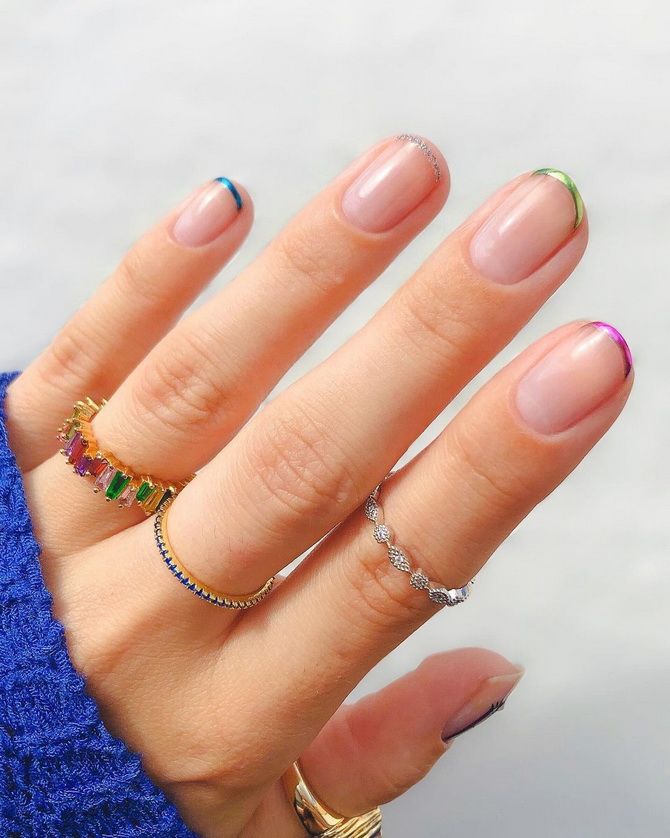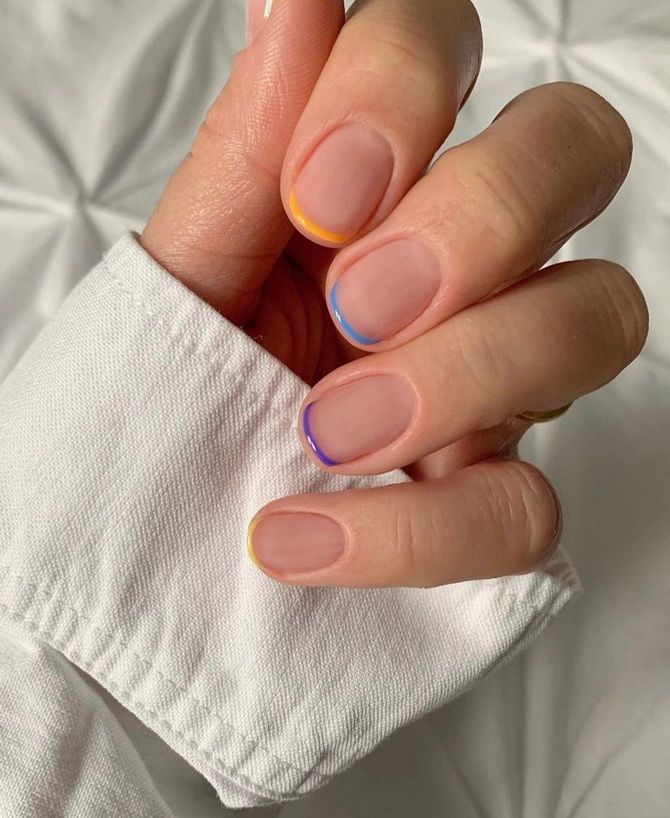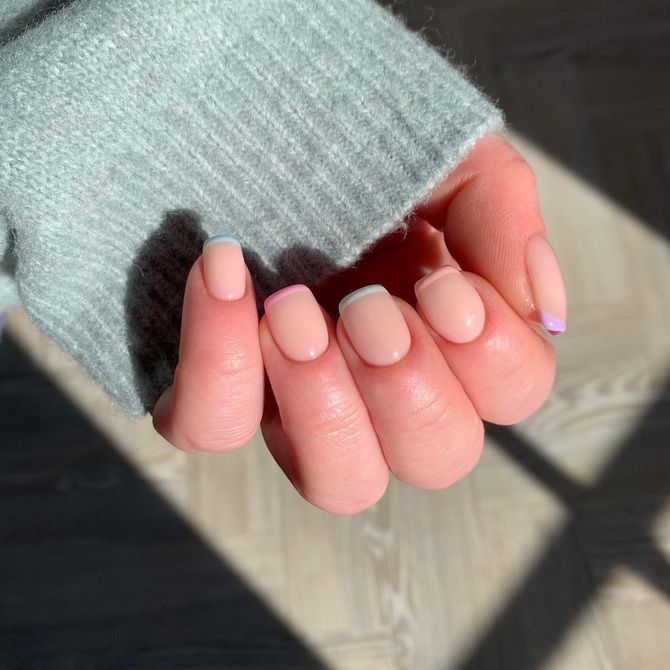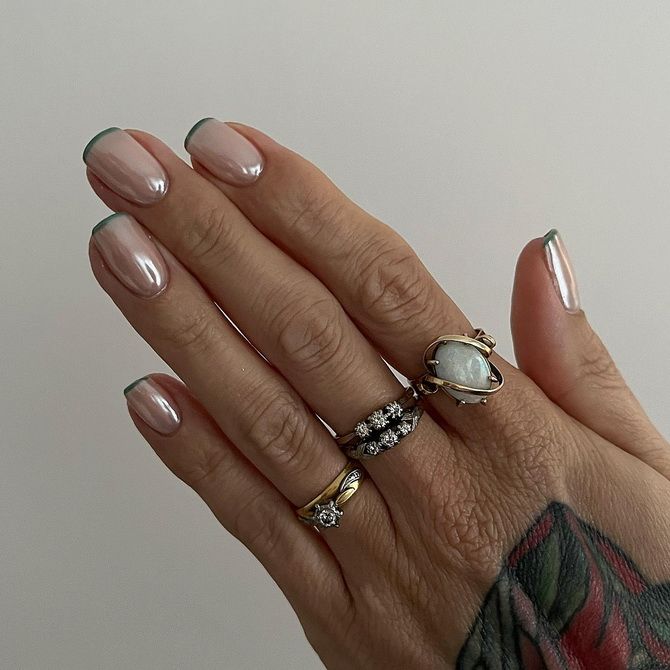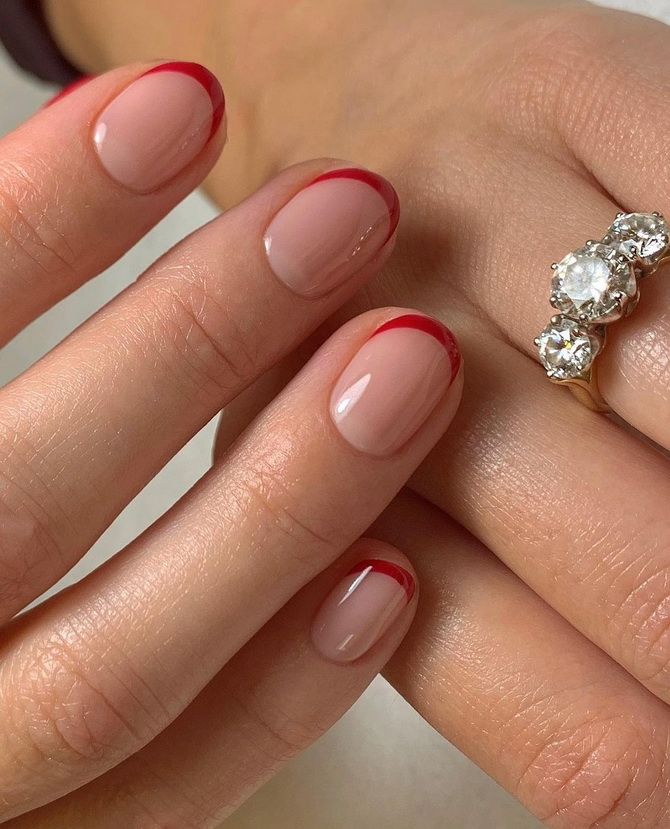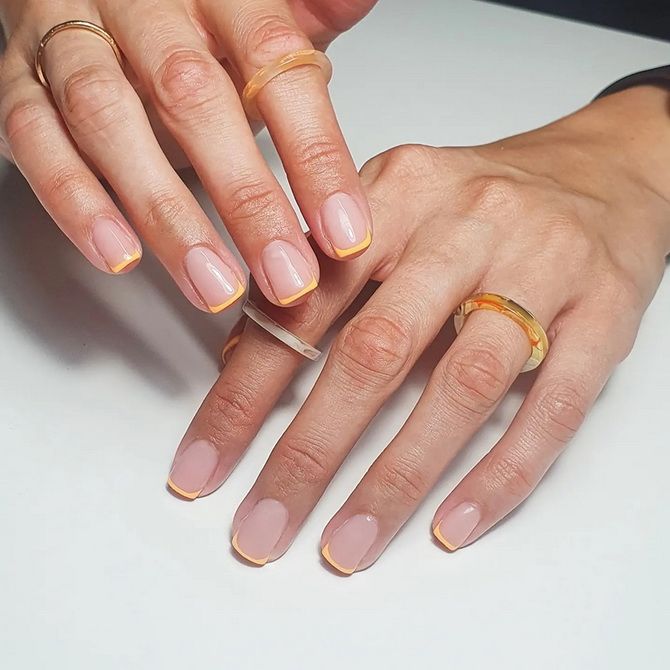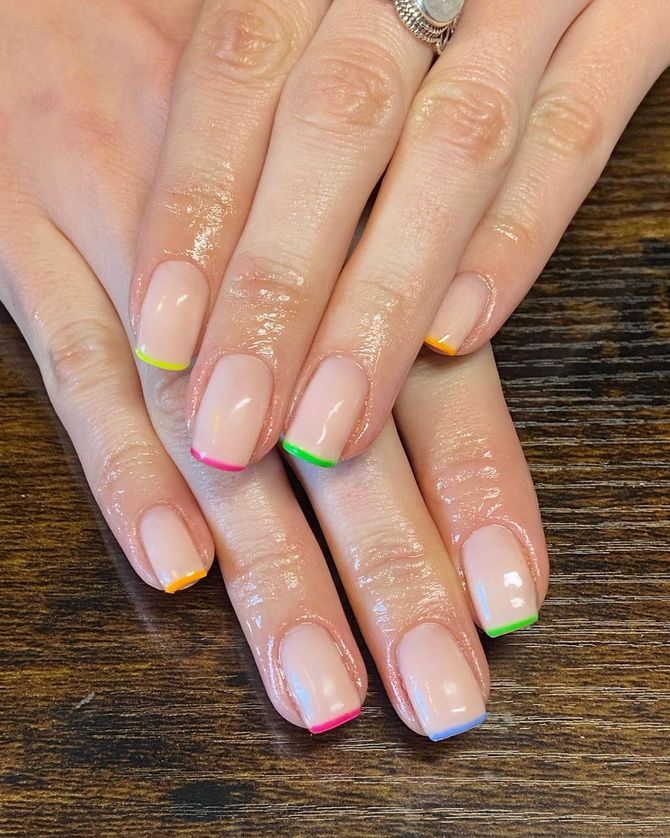 Microfrench with prints
Also a trendy design is a microfrench with prints in the form of geometric shapes, lines and dots. If we change the typical white line to a simple print like small polka dots, we will give our manicure a fun and original touch.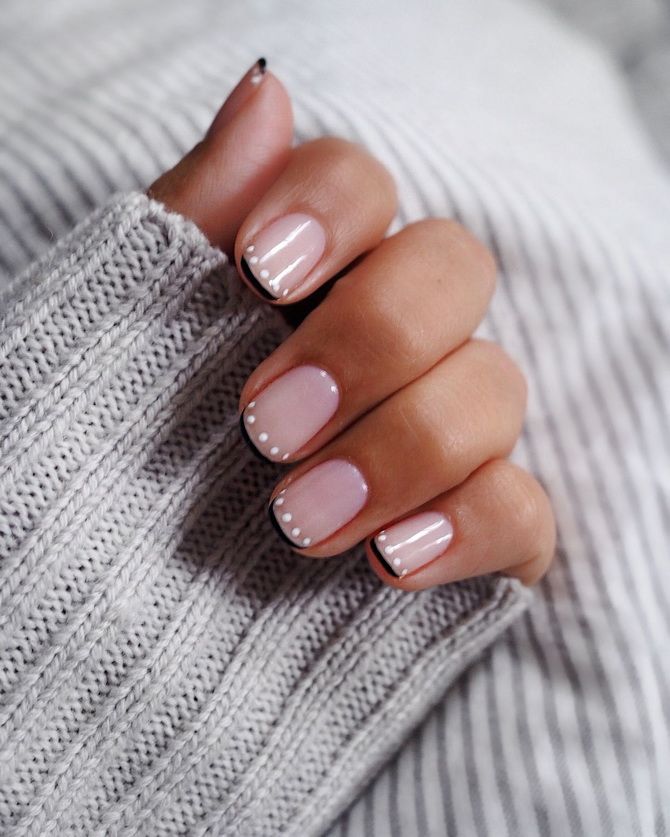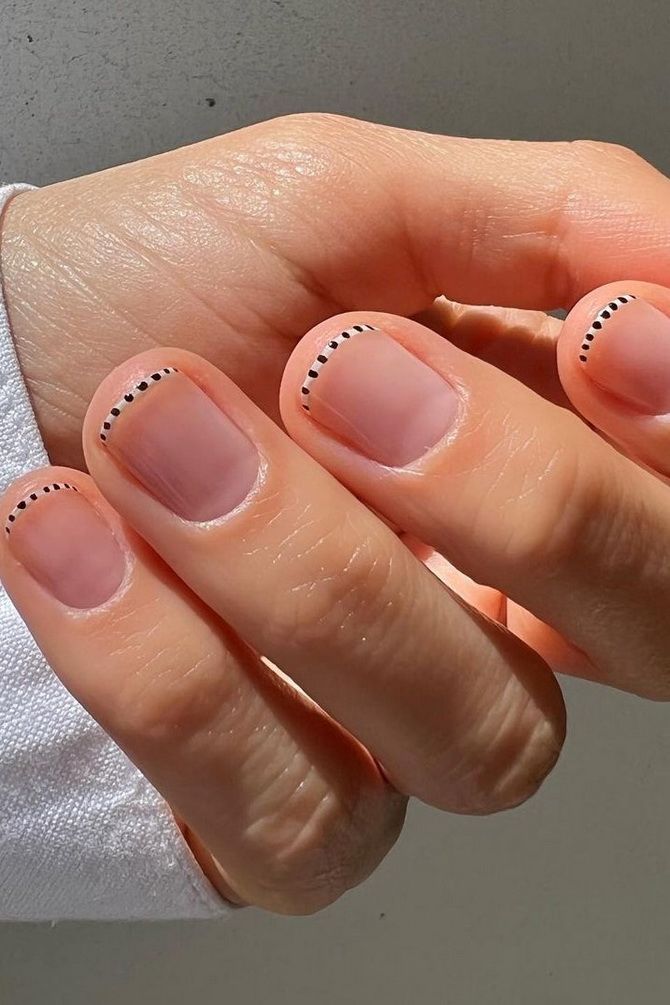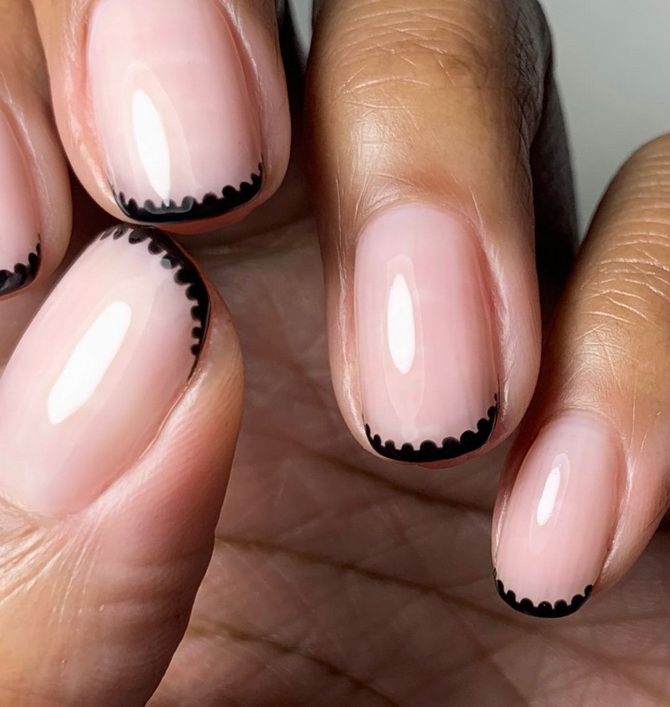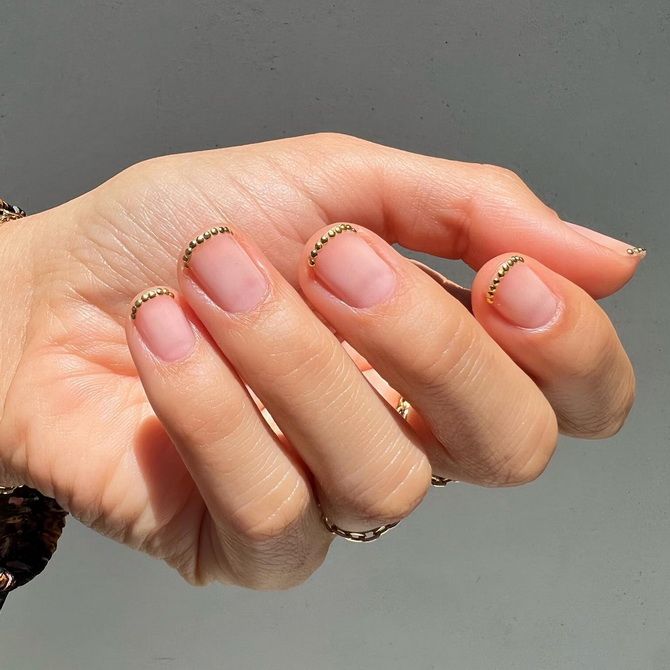 If you think microfrench manicure is too boring, you can add some details. Delicate drawings will organically fit into the style and make it even more unique.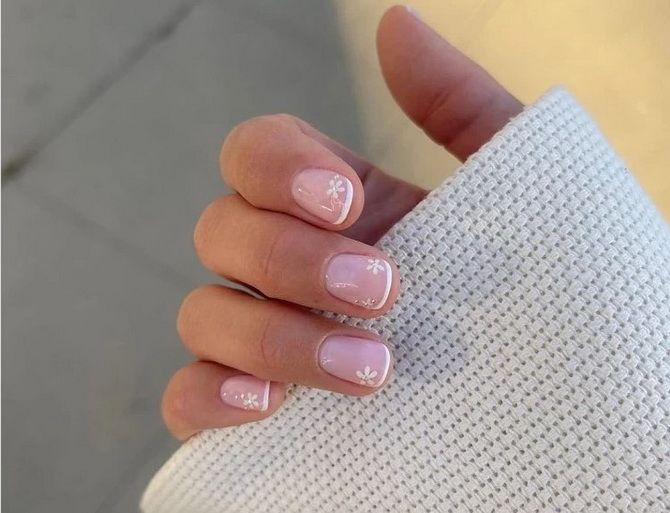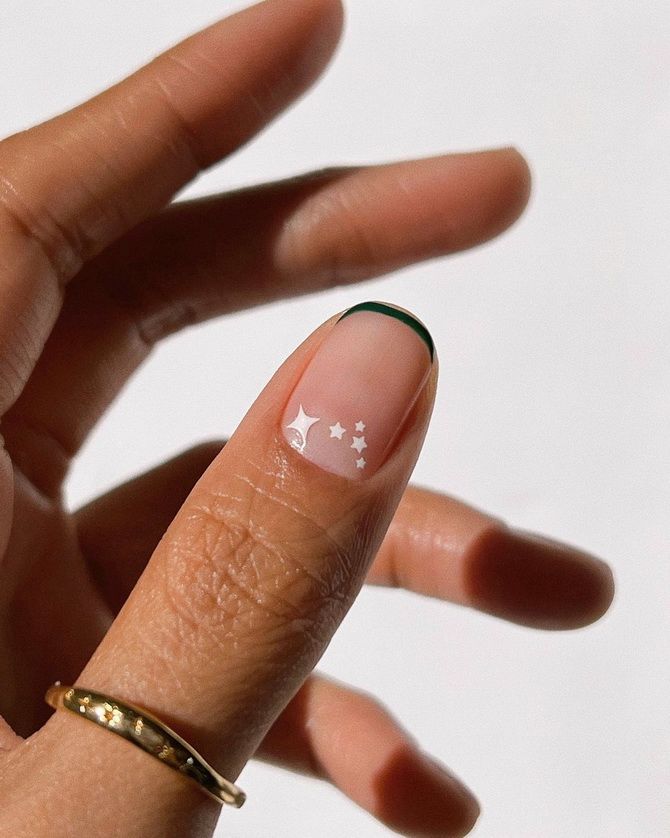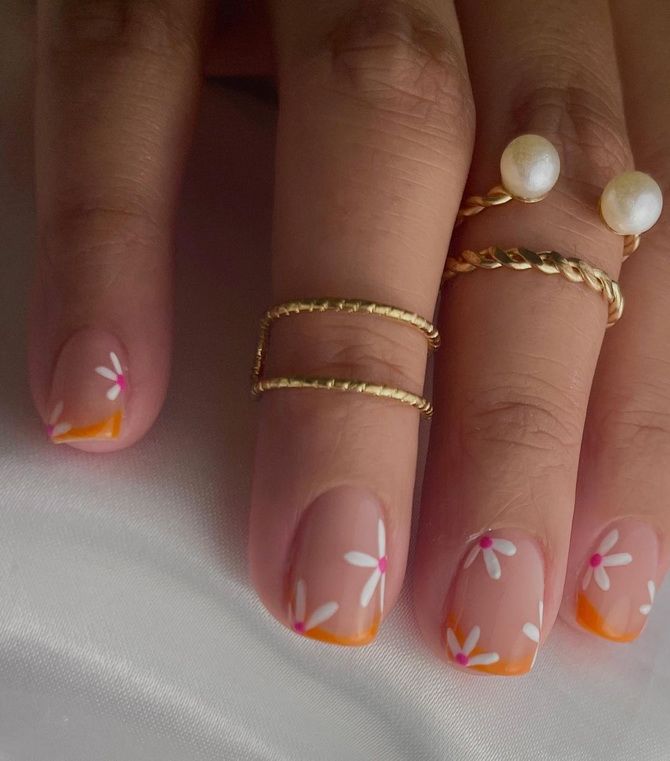 To be continued…
Similar articles / You may like this