The process of cleansing the skin requires the use of special cosmetics. And micellar water can compete with powder for washing. She made a real revolution among fashionistas. We in joy-pup will figure out what are the features of such a tool and how to use it.
What is an enzyme powder cleanser?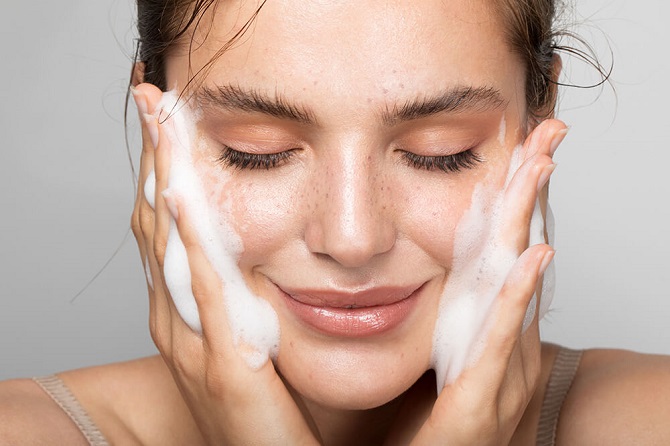 This cosmetic product came to us from Asia and is an excellent solution for those who want to cleanse their face properly. Its main components are enzymes that perfectly cope with skin problems. These natural enzymes dissolve fatty plugs, well remove impurities, keratinized skin particles. In this case, the powder has the following advantages:
it perfectly cleanses the pores;
with its help, you can avoid the appearance of black dots;
she fights acne;
it reduces the size and number of age spots.
How to use powder for washing?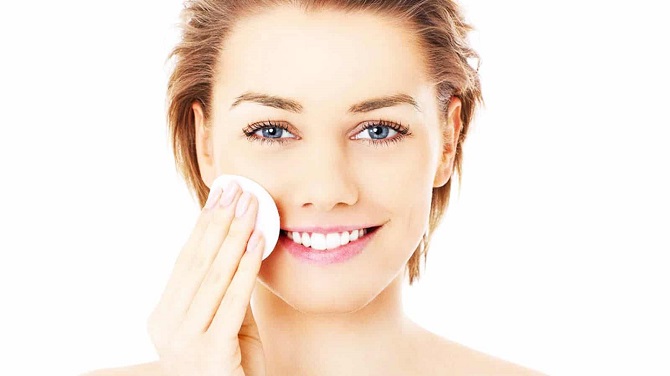 In its structure, it resembles a powder. And in order for the powder to begin to act on the skin, it must be applied correctly. At the same time, it can act as a soft milk or a fairly hard scrub.
You yourself can change the texture of the powder, and hence its purpose. We'll show you how.
Pour some powder into the palm of your hand and add a few drops of water. Stir the composition, then apply it on your face. In this case, the powder will act as a soft cleansing milk.
Mix the powder with plenty of water, beat it well with your palms so that it turns into a thick foam. Thanks to this, you can perfectly clean your face.
Do not dilute the powder with water, but apply it to damp skin, rubbing well. In this case, it will act as a peeling.
Enzymatic face wash is great for removing any kind of dirt. It removes make-up easily and will be a good choice for providing proper facial care.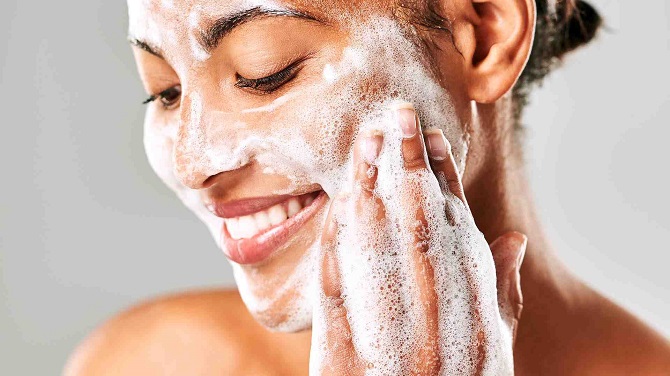 Watch the bonus video on how to use the face wash:
To be continued…
Similar articles / You may like this