Blonde, brown, red, purple, blue? There are so many hair colors that we want to experiment with them all. But work or study does not always allow us to wear bright hair. Fortunately, there is a new Peek-a-Boo technique that dyes hair without making it too obvious. Check out Joy-pup for Peek-a-Boo coloring principles and fashion ideas.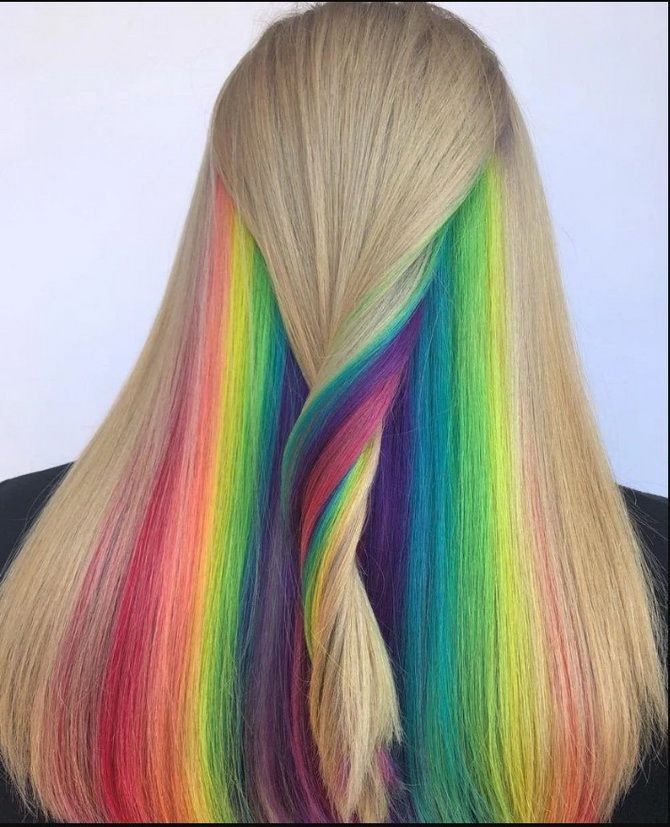 What is Peek-a-Boo?
Highlights are the classic foundation for many of our hair color goals. The Peek-a-Boo technique is the latest color trend that will give you a unique and unusual style and make you stand out from the crowd. Add bright, bold colors to your natural hue or add some extra interest to your hairstyles with this playful 2022 trend.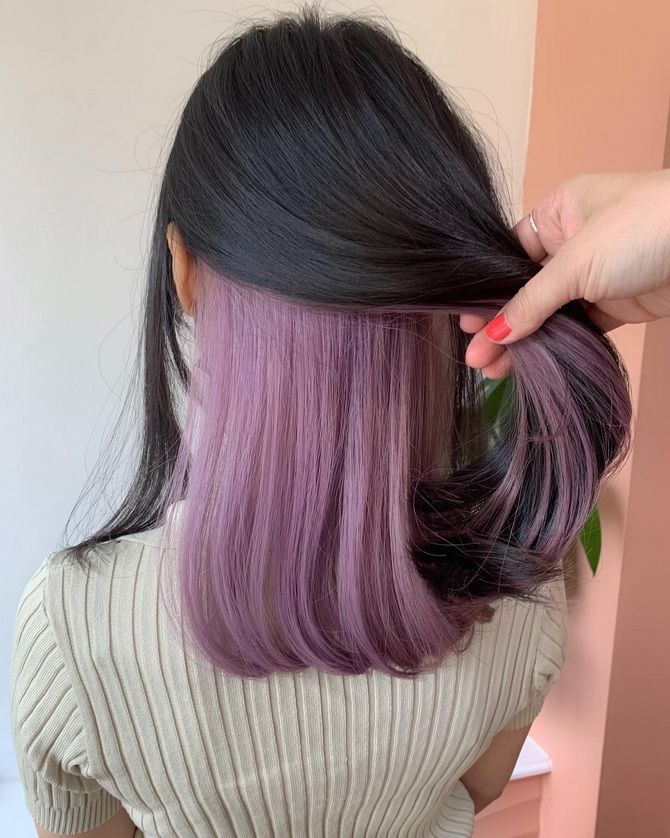 This style of highlighting involves hiding colored strands under the top layer of hair. The dye is applied only to the lowest layers of the hair, so it is not visible at first sight. With loose hair, it is not so easy to notice, but when you collect them in a ponytail or braid, the colored strands will be clearly visible. They are also easy to spot, on a curly or wavy hairstyle or in the breeze.
The bottom layer is often dyed in strong contrast with the natural color of the hair – red, pink, blue, neon. Even color gradients are possible.
Peek-a-Boo for different hair colors: choose your shades
What I love most about the Peek-a-Boo hair dye technique is its versatility. Any girl or woman who wants a little change in looks can wear this trendy style.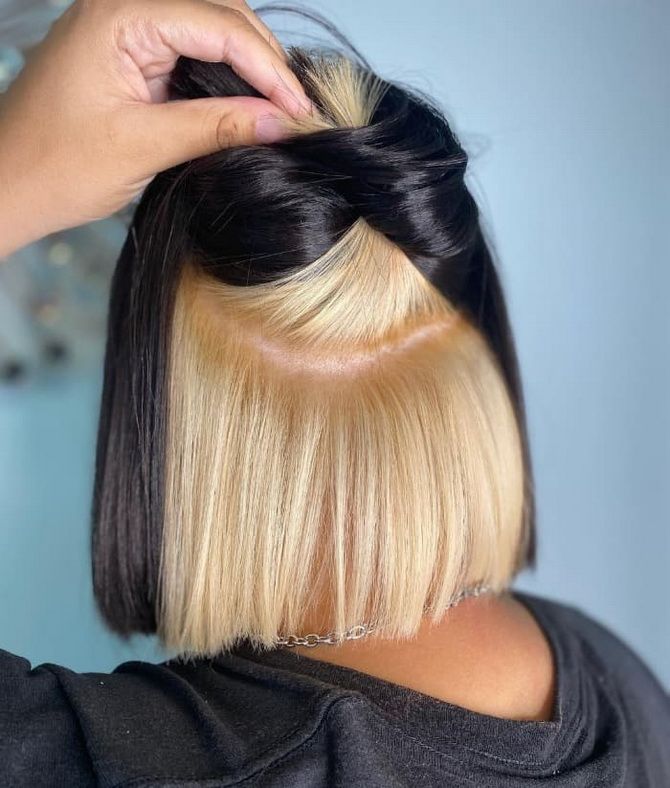 Blondes. Women with blond hair prefer Peek-a-Boo especially bright colors. Pastel shades like pink look great too. Since the hair is already light enough, it does not need to be pre-bleached.
Brown hair. If you have light brown to dark brown hair, it is usually difficult to bleach it. Your favorite is the ash silver highlights.
Redheads. Women with natural red hair prefer to dye the bottom layer of their hair bright red. But soft shades of brown also look great.
Brunettes. With black hair, you can create both a sharp contrast and a sophisticated and elegant look. Bright red looks just as gorgeous as elegant navy blue or soft emerald green.
Fashion ideas
Depending on how noticeable you want to make colored hair, you can style your hair in different ways. Loose straight or curly hair is not too conspicuous. If you want to highlight bright highlights, clip the top of your hair with a crab to bring out all the color splendor. A ponytail or a bun also makes accents on fashionable Peek-a-Boo coloring.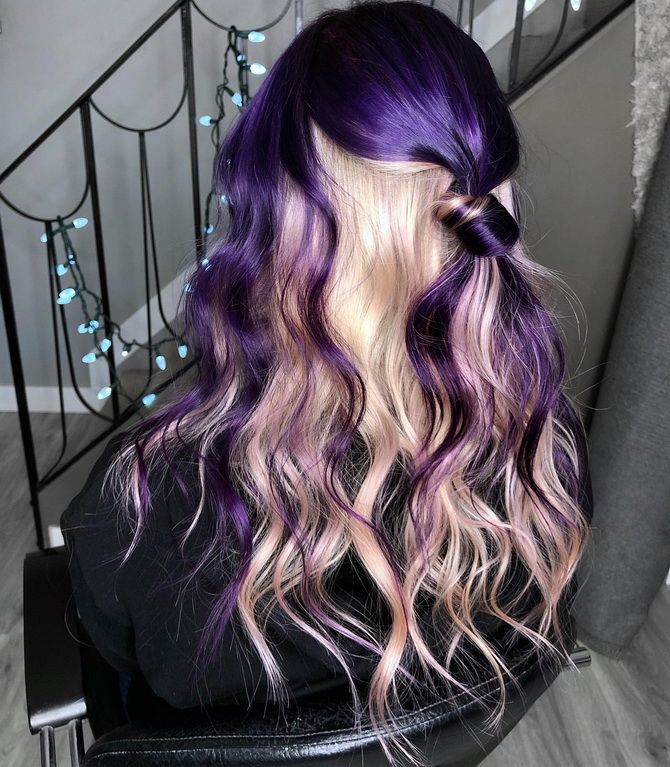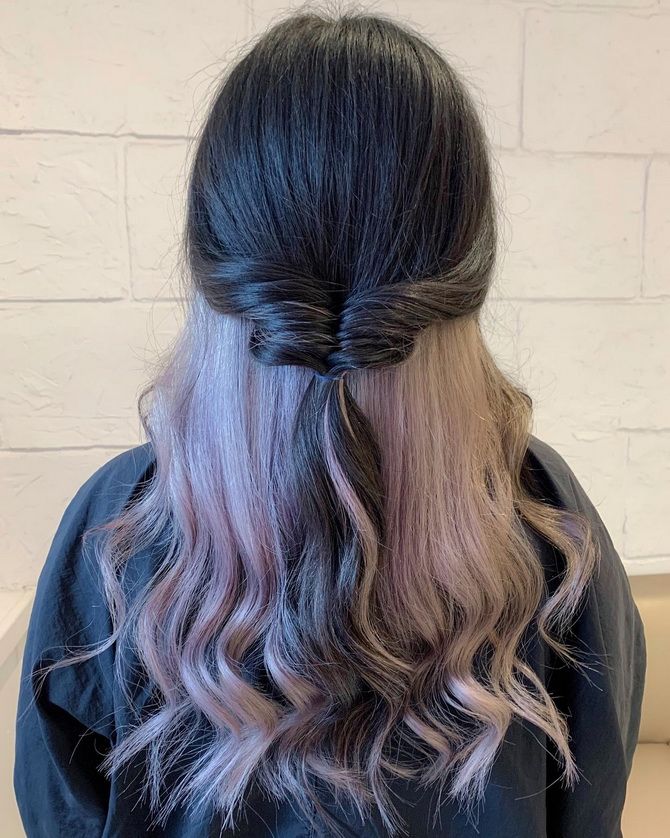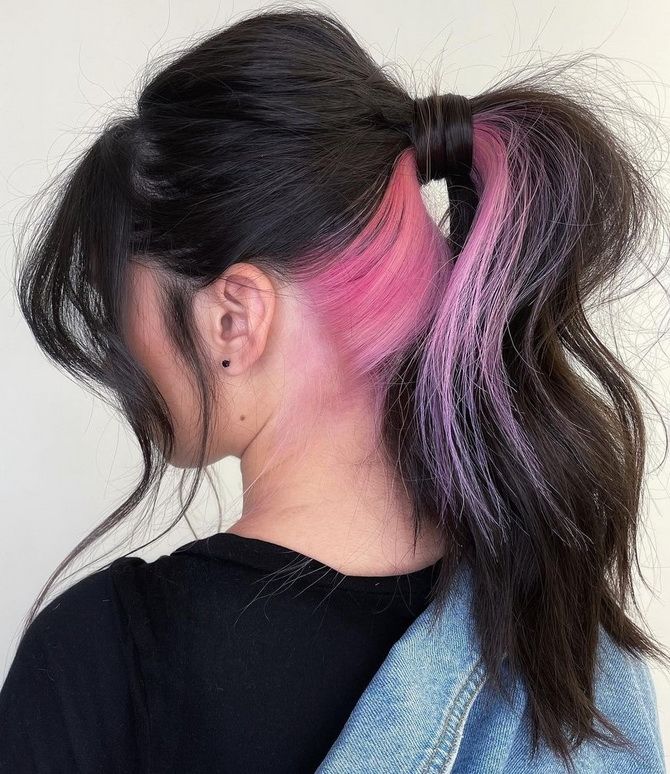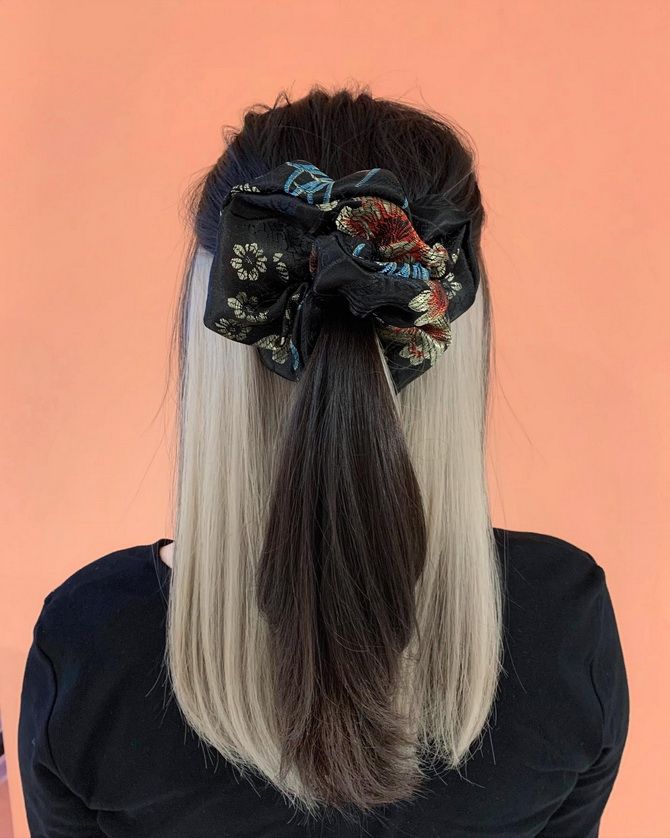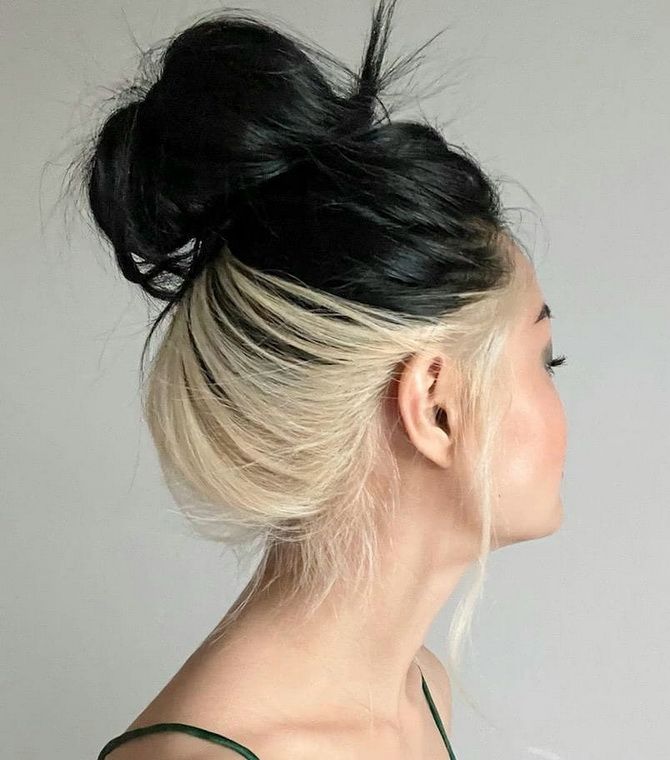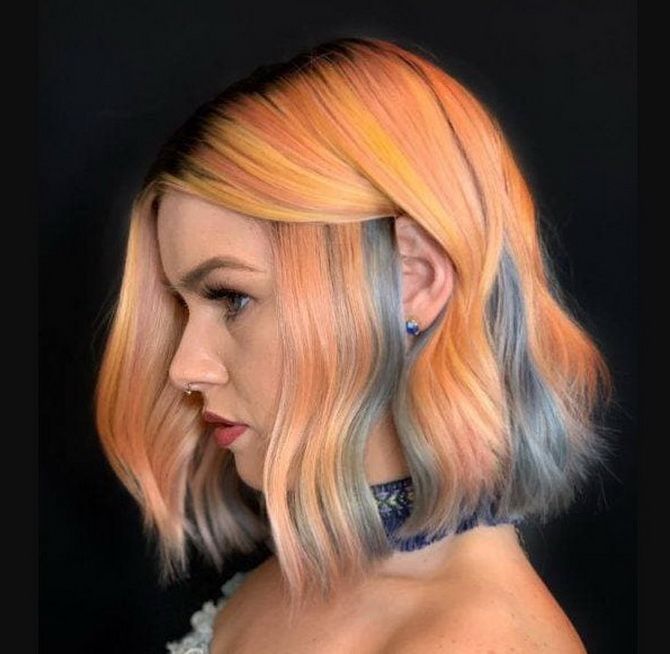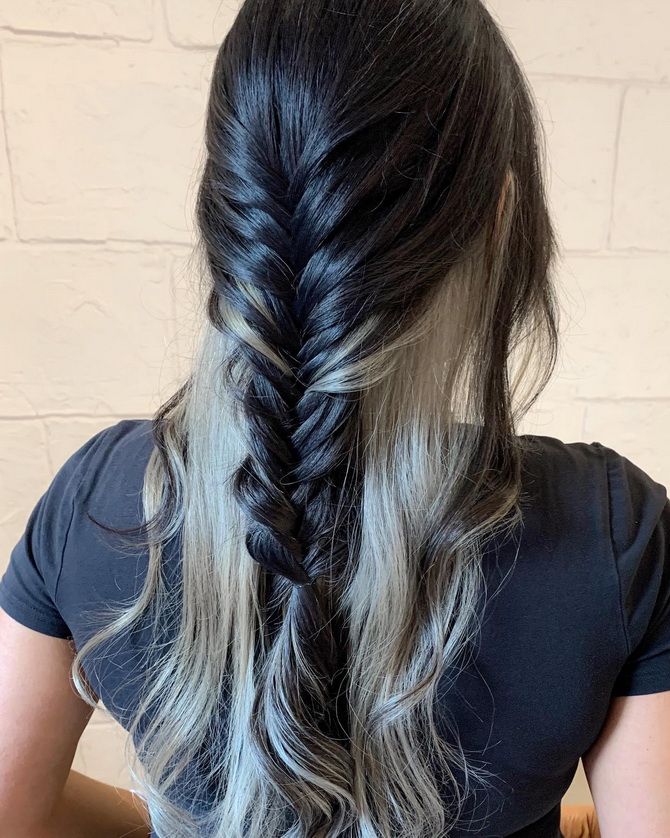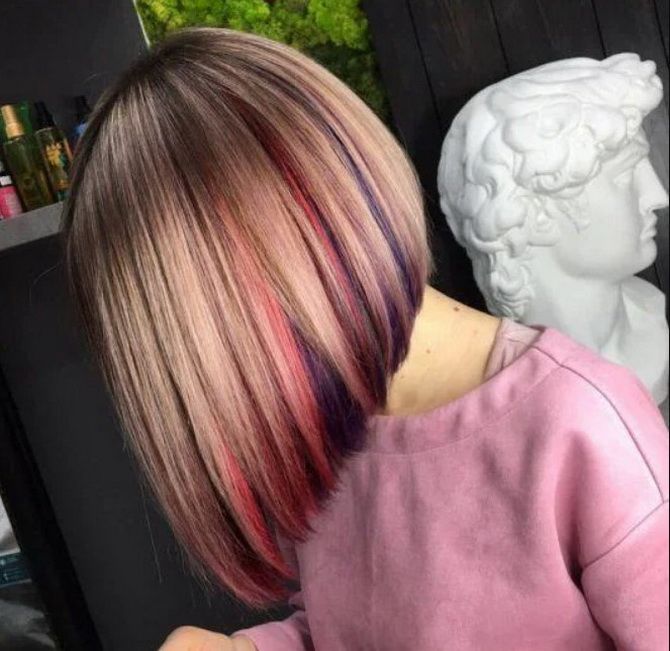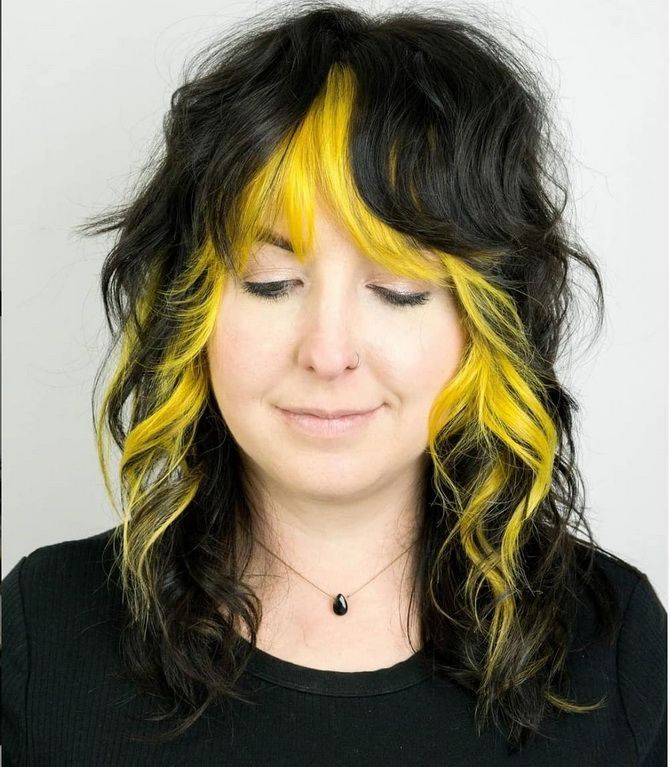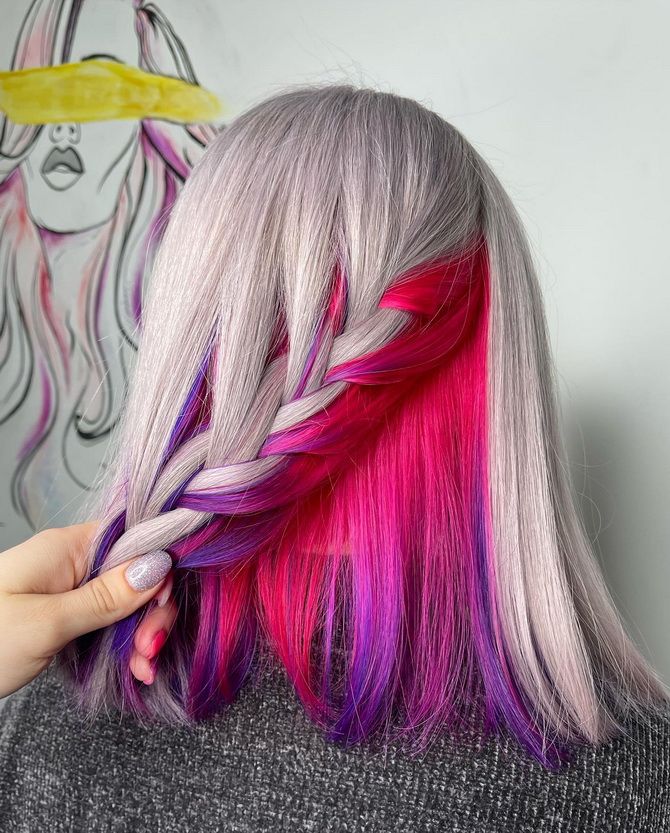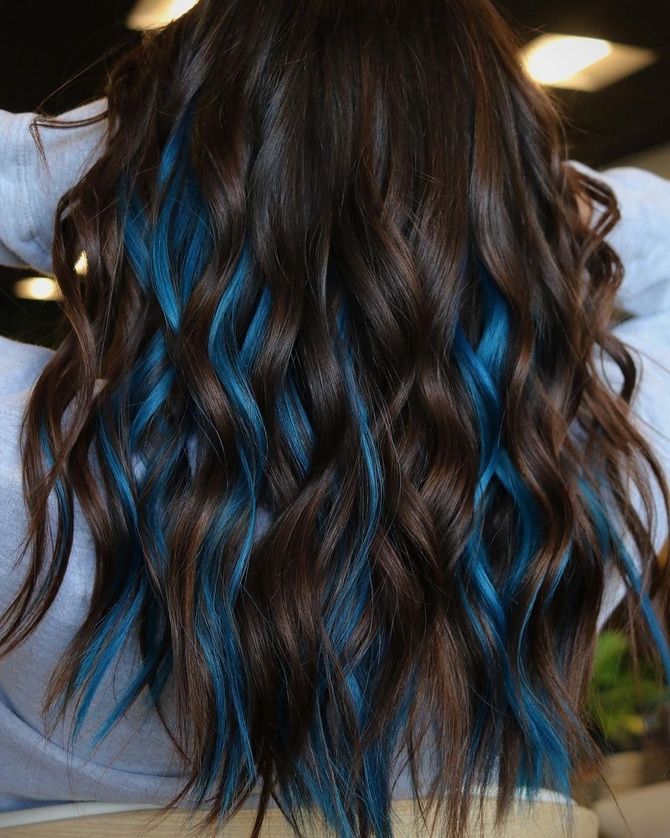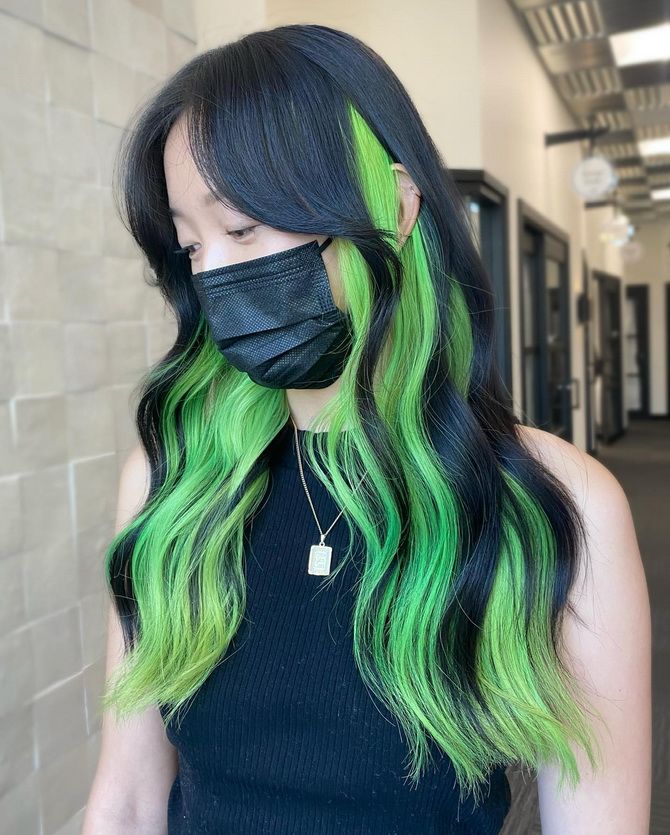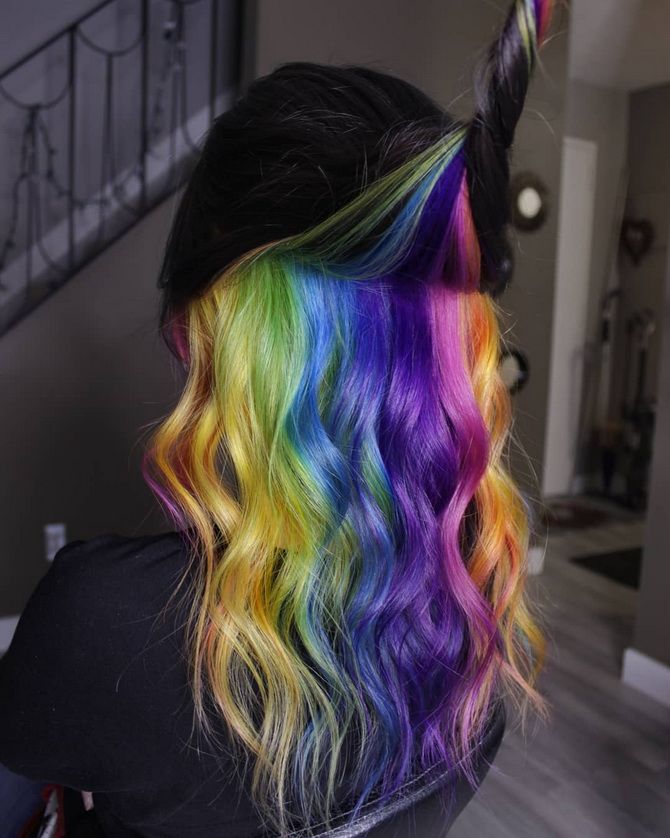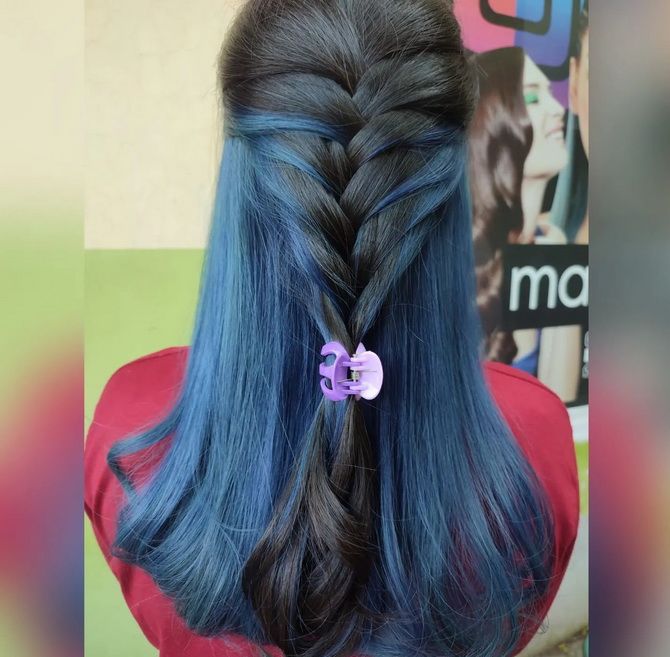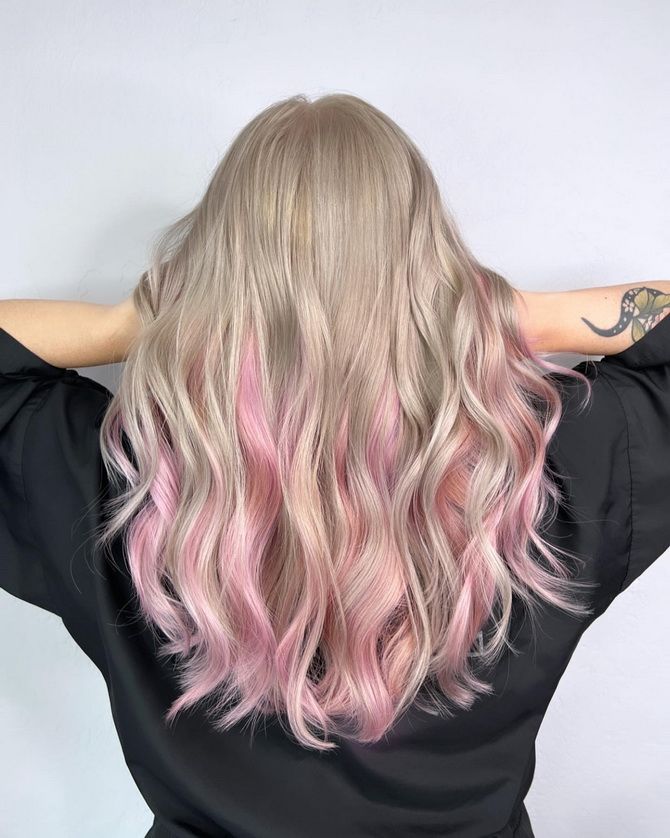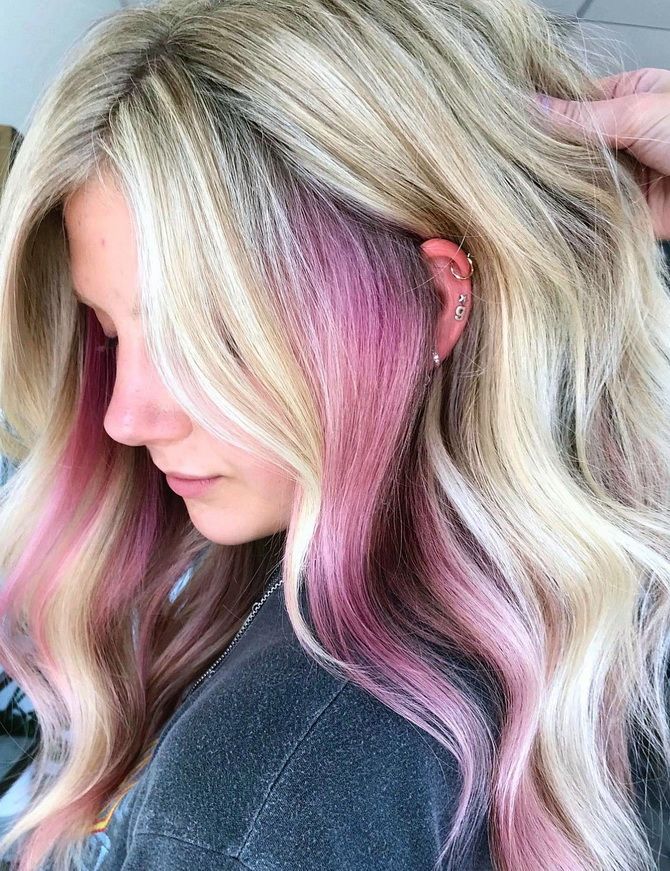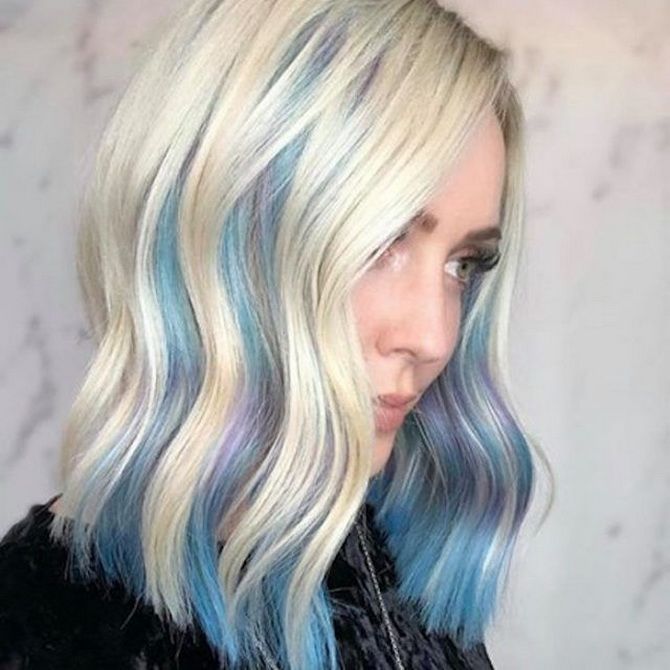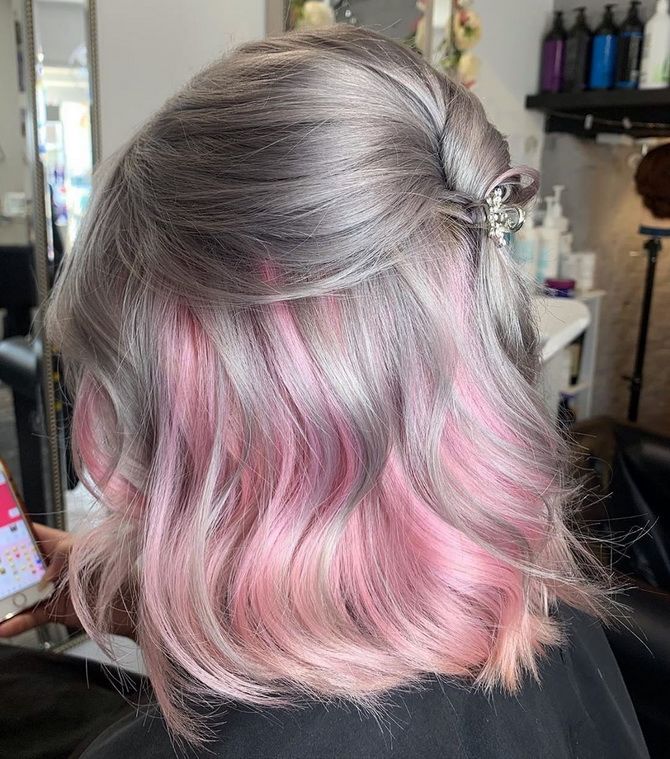 Similar articles / You may like this