Every season, famous makeup artists present top makeup trends. Some of them, which have earned their popularity, remain at the top, while others are constantly updated. Get ready for summer 2023 by discovering the top makeup trends to freshen up your look. Check out the top makeup trends at joy-pup and meet the summer season in style.
The Hottest Makeup Trends 2023
Bonus Video The Hottest Makeup Trends 2023
Glossy skin
Glossy face is one of the most classic summer trends. It creates a more natural and fresh look, as the heat can make our face look greasy. In 2023, the trend will be intense shine on the cheekbones, combined with a matte texture in the T-zone of the face.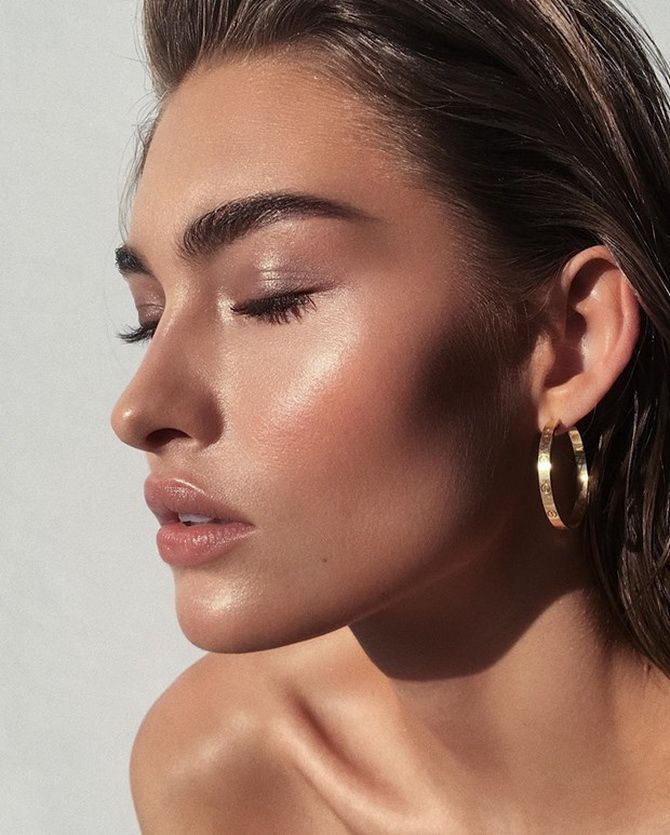 Minimalism
Minimalistic and natural makeup is a very good suggestion for a summer look. In addition to the fact that such makeup is easy and quick to apply, it gives a dazzling result. Natural facial features stand out and are not hidden under a thick layer of makeup. While matte makeup remains a popular choice for summer 2023, radiant and fresh skin is also becoming an integral part of the look. This makes it easy to keep makeup even in the heat.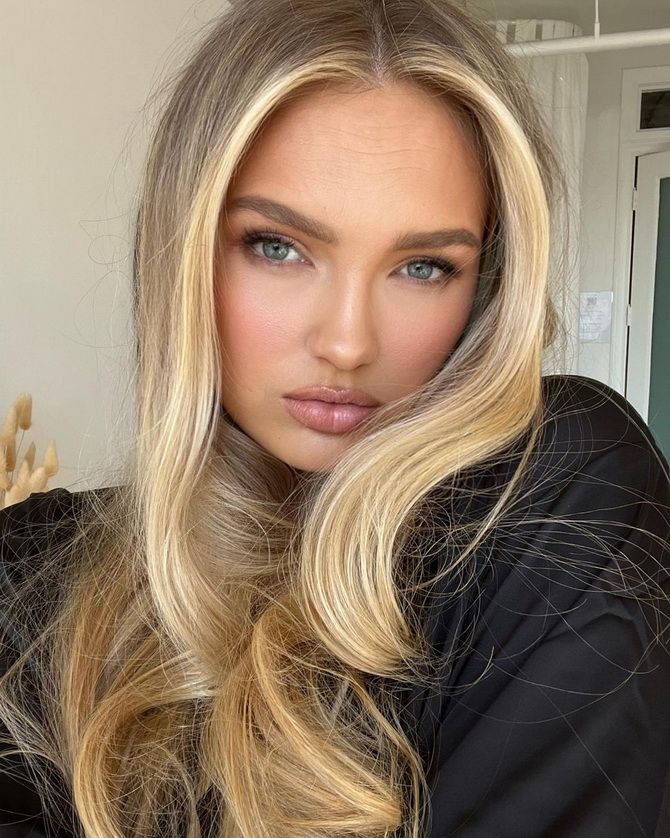 "Cloud Skin"
Cloud Skin makeup base, or "cloud skin" is one of the current beauty trends, which requires highlighter, matte and moist products to create. The idea of this trend is to create a subtle glow on the skin without bright highlights and contours, as if it comes from within. This effect resembles the rays of the sun penetrating through the clouds. As a result, your skin is well hydrated, has a healthy glow, has a uniform color.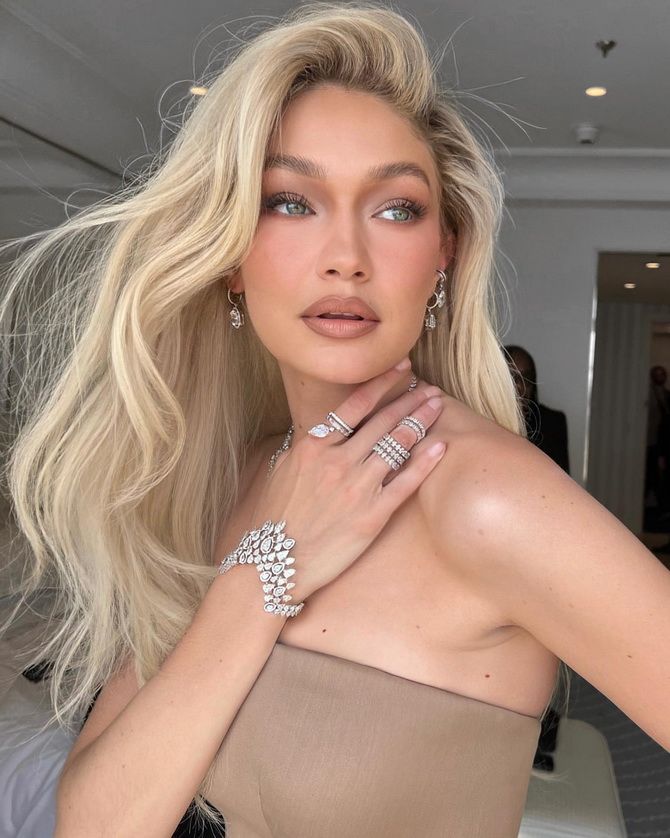 Bright blush
Another of the top summer 2023 makeup trends is intense color on the cheekbones. Pink, peach or bronze – it doesn't matter, the main thing is that it is clearly visible. To achieve this effect in makeup, you'll need a round blush brush to get the color exactly where you want it, and a fuzzier one to soften it at the tips. The same effect can be achieved with cream or powder blush.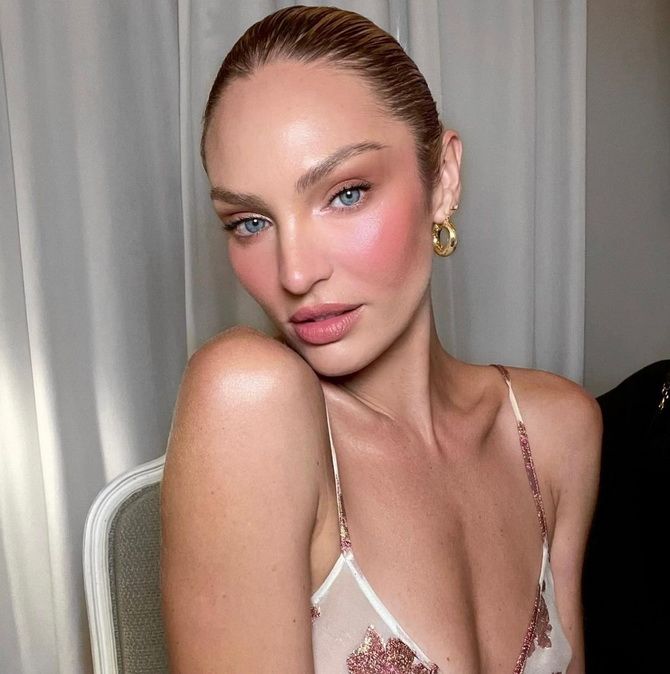 Underpainting makeup
Underpainting is a makeup trend that makes skin look like it's blushing from within. Its essence is in applying blush, as well as shadows, under the makeup base. Thus, the final look will be fresher and the facial contours more natural and smooth.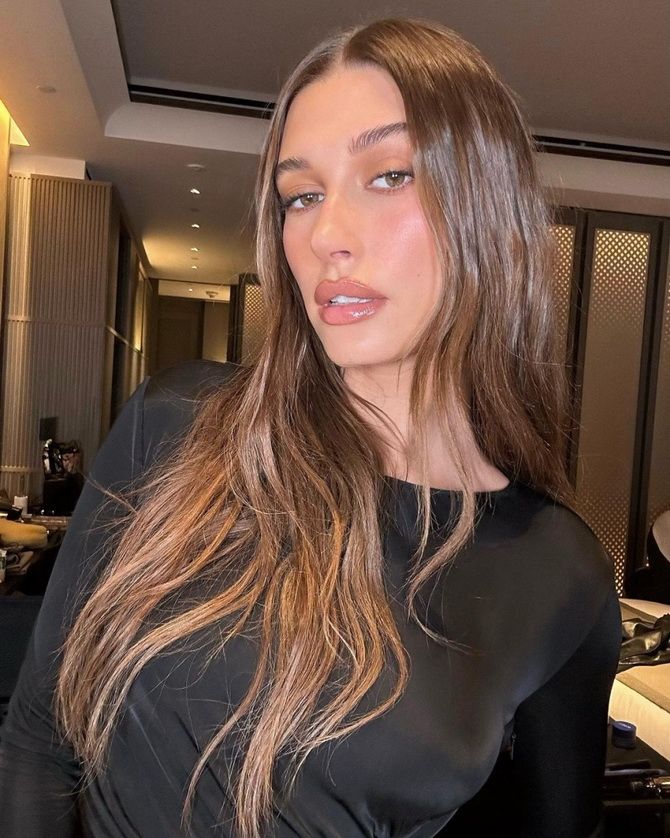 Metallic eye shadow
Metallic shades are not only in clothes, shoes and bags of the spring-summer 2023 season, but also in eye shadows. This hot season, choose a metallic eyeshadow, swipe it on your lids, and finish off with plenty of mascara. If you're looking for something even more sparkly, stick a few rhinestones on your eyelid or next to your eyes.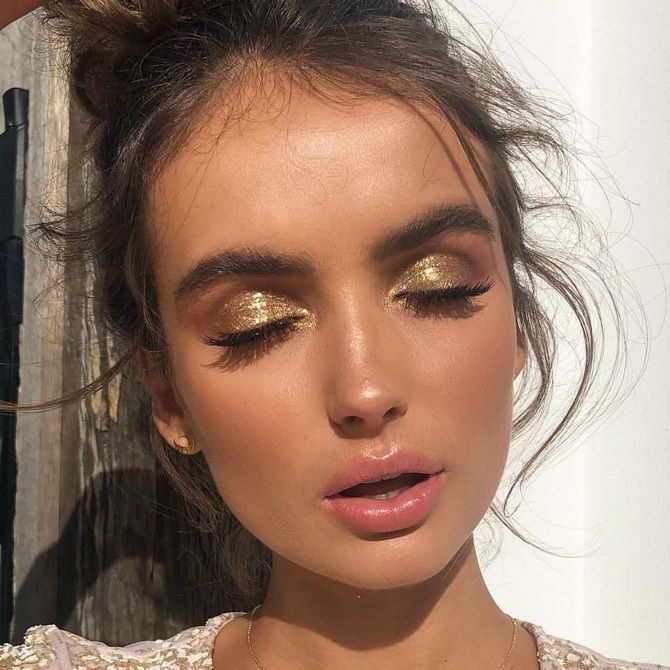 Eye makeup color for summer 2023
This season, the makeup is taking on more vibrant hues, including pastel and neon eye colors. Thus, shadows in shades such as pink, light blue, lilac, mint and others are becoming the main trend. If you apply them on top of the first layer of white shadows, the result will be even more expressive and attractive. Alternatively, you can use colored eyeliner and avoid applying eye shadow all over the moving part of the eyelid.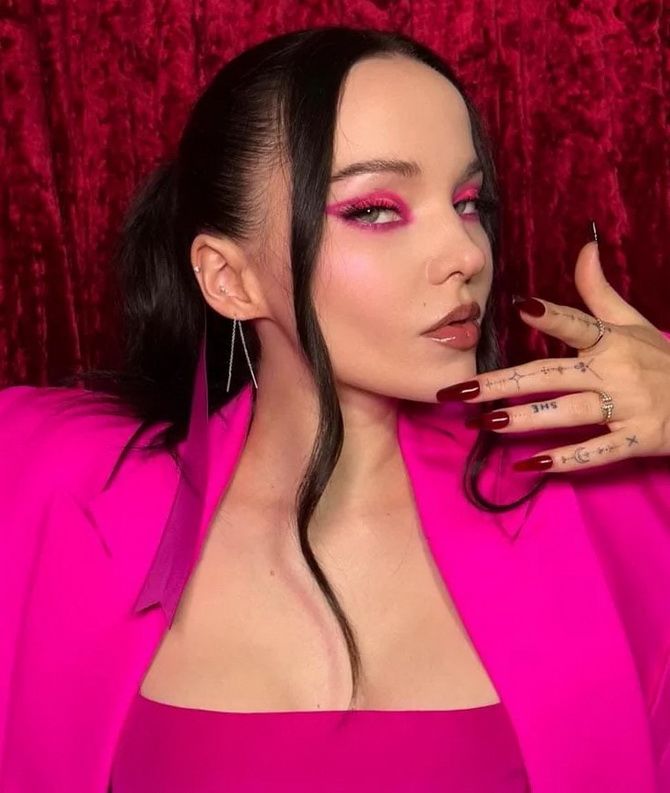 Mermaidcore
The Mermaidcore beauty trend is perfect for the summer season. It includes iridescent shadows that give radiance and freshness to the face, as if enjoying the sea breeze. To create a holographic effect, it is recommended to use glossy shadows in soft metallic shades. You can experiment with color combinations and use makeup with sparkles or pigments. Alternatively, you can add rhinestones or other glittery makeup stickers to achieve the desired effect.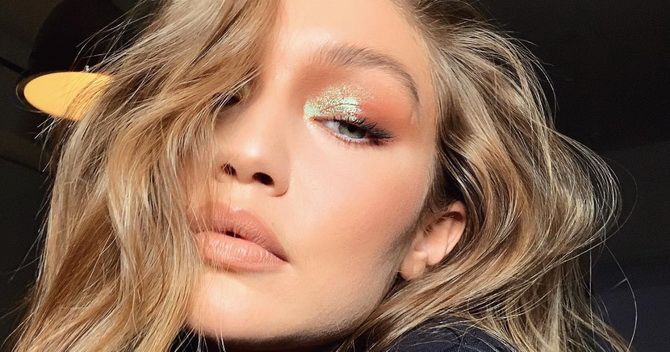 Smokey eyes
In the summer season, makeup usually becomes brighter and more delicate. But dark smoky eyes in black or brown are still an attractive option for those who prefer rich and deep colors. By applying these shades on both the upper and lower lids, you can give your eyes a brighter accent.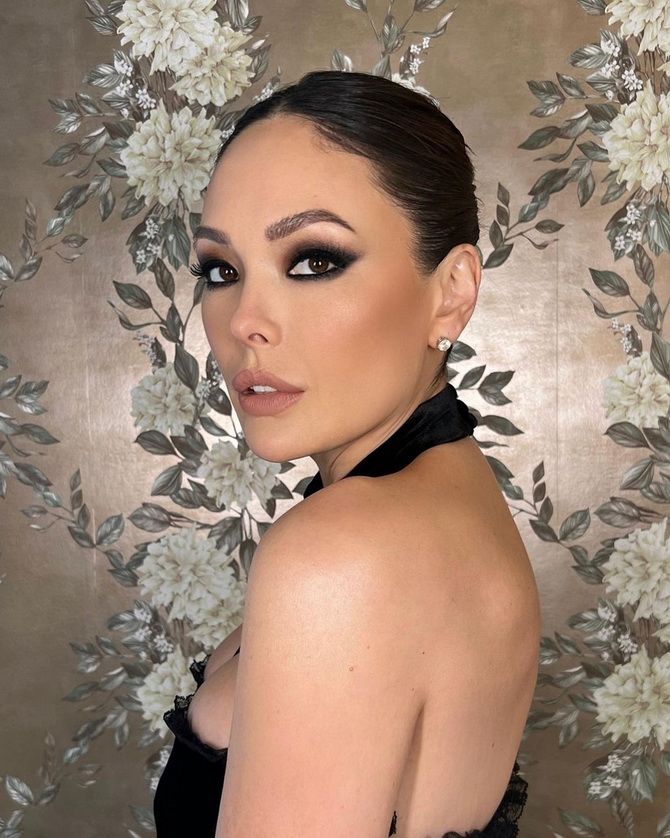 Graphic eyeliner
Stepping away from the classic flicker that requires a steady hand and letting your imagination run wild, you've got a super-trendy and playful look for summer 2023. A graphic eyeliner is a geometrically abstract line, often with a bold color, that adds a dramatic accent to your look. Double colored lines, eyeliner at the crease of the eyelid, sharp corners on the outside of the eye are just some of the options for applying this trend.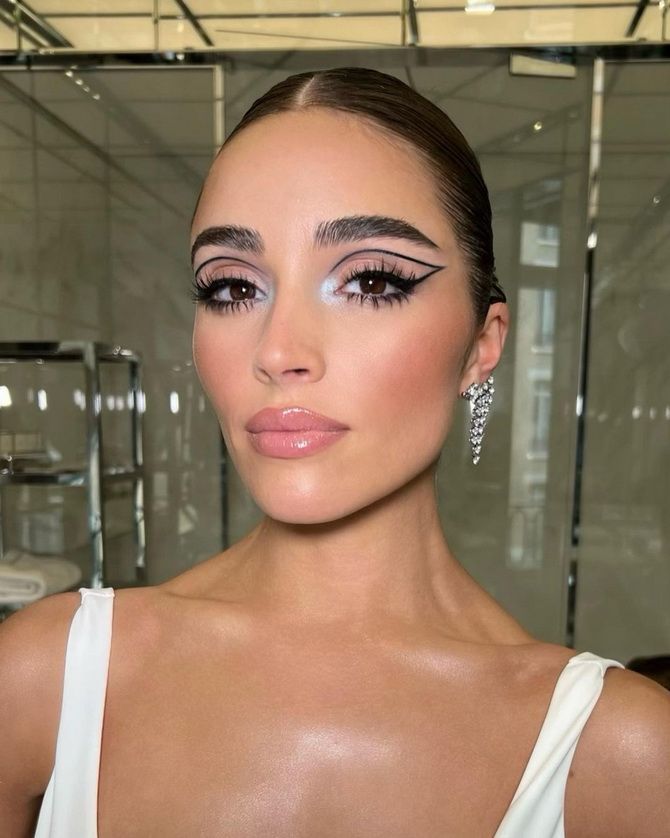 Similar articles / You may like this