Bonus video Fantastic but real life hacks for gardeners and summer residents – you won't be bored!
Life hack48. Plastic container for watering
This method is called "drip irrigation" and it is really very useful for plants with long roots. By using a perforated plastic container that is filled with water, the roots of the plants can stretch out and receive the required amount of moisture. This method is especially effective during the hot summer months when plants need more water.
Life hack49. Mini greenhouse from a plastic bottle
This hack is called a "mini-greenhouse" and it can be useful for protecting seedlings or young plants from undesirable conditions such as low temperatures, wind or insects. The cut off neck of the bottle creates a shelter that can protect plants and help them grow faster. In addition, such a shelter can help retain moisture and protect plants from drying out in hot weather.
Lifehack50. A bed of cinder blocks
A high bed of cinder blocks with holes has several advantages. It allows plants to get better access to sunlight, provides improved drainage and protects plants from insects. In addition, a high bed can be more convenient for tending plants, since you don't have to bend over or kneel. Depending on the size and shape of the bed, it can be used to grow a variety of crops, from vegetables to flowers.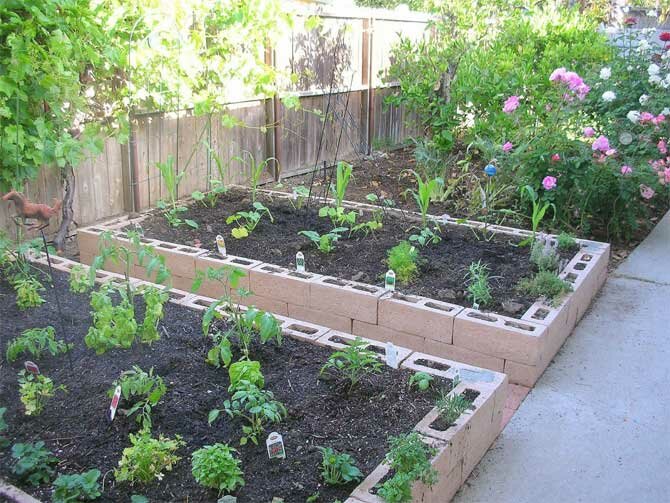 To be continued…
See also: gardening hacks and helpful tips Part 15 + bonus video.
Similar articles / You may like this