bonus video Fantastic but real life hacks for gardeners and summer residents – you won't be bored!
Life hack45. Lutrasil
Lutrasil (or other similar material) helps to reduce the weight of the bed and create a more favorable environment for plant growth. It can also protect plant roots from overheating on hot days. For those who want to grow vegetables in containers, it is helpful to choose varieties that grow well in a limited space, such as tomatoes, cucumbers, peppers, lettuces, etc.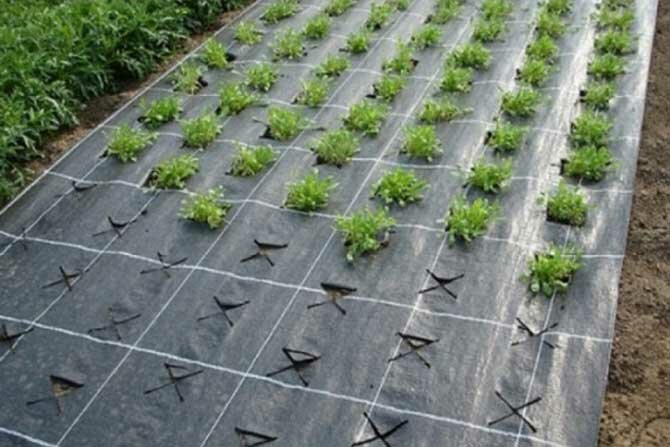 Life hack46. Diapers for giving
Diapers should be laid on the bottom of flower pots and planters. This method, using summer diapers, allows you to keep moisture in pots and planters, which is especially useful for annual plants that require frequent watering.
However, it should be borne in mind that this method is not suitable for perennials that need deeper roots and better soil ventilation. In addition, the use of diapers may be uncomfortable for some summer residents, as it is associated with infant hygiene.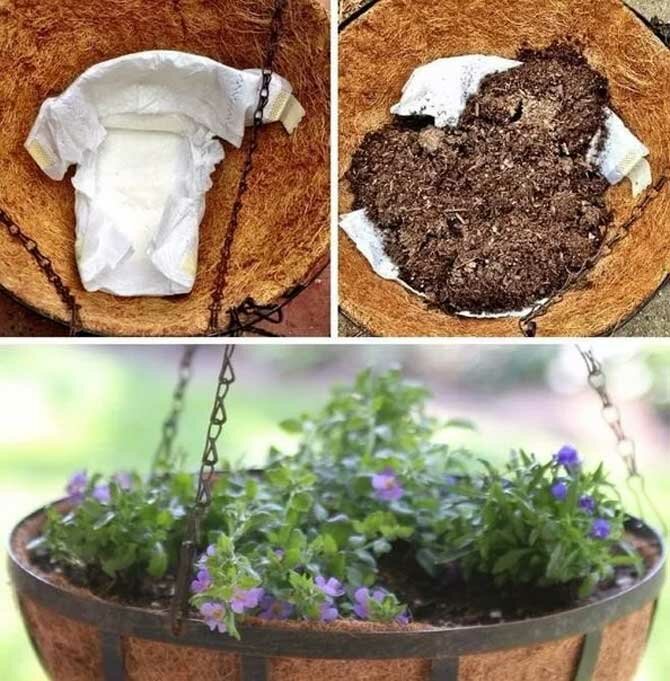 Life hack47. Coffee filters in plant pots
Coffee filters can be used as a replacement for the traditional drainage layer of ceramic pots or stones to avoid spillage of soil when watering plants. To do this, put them on the bottom of the pot.
Filters prevent soil from escaping through the holes in the bottom of the pot, but at the same time provide the necessary ventilation and drainage. In addition, they can retain excess water, preventing plant roots from becoming waterlogged. Coffee filters are an affordable and eco-friendly way to increase the efficiency of air exchange in a pot and improve the conditions for plant growth.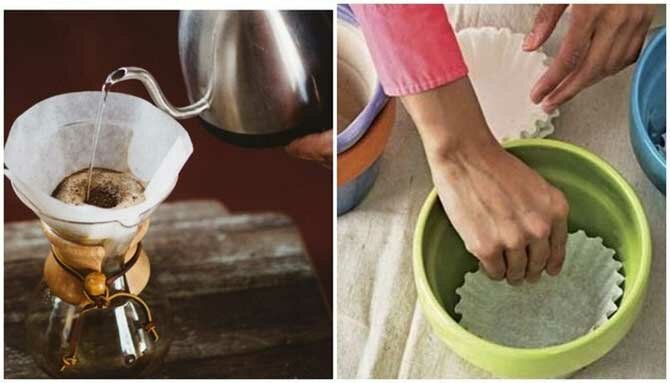 To be continued…
Similar articles / You may like this