bonus video Life hacks for gardeners and summer residents:
Life hack35. Make a watering can with your own hands
It is not always possible to know in advance what equipment will be needed in the country and when. In such cases, in order not to waste time looking for the nearest store, you can try to make it yourself. Sometimes analogues made by hand are in no way inferior to the originals in their functionality, but only have a more interesting design.
For example, you can make a watering can for watering the garden. To create it, you do not need any special engineering skills, you just need to find a suitable container that will fit the required amount of water and make holes in it. Plastic bottles with holes in the lid can be a convenient option.
In the country, you can make not only items necessary for everyday life, but also decorative ones. For example, a carpet made from a hose that is no longer suitable for watering. It is not difficult to make it – roll the hose into a circle and strengthen it with plastic clamps. This soft and elastic carpet can be used for a terrace or gazebo.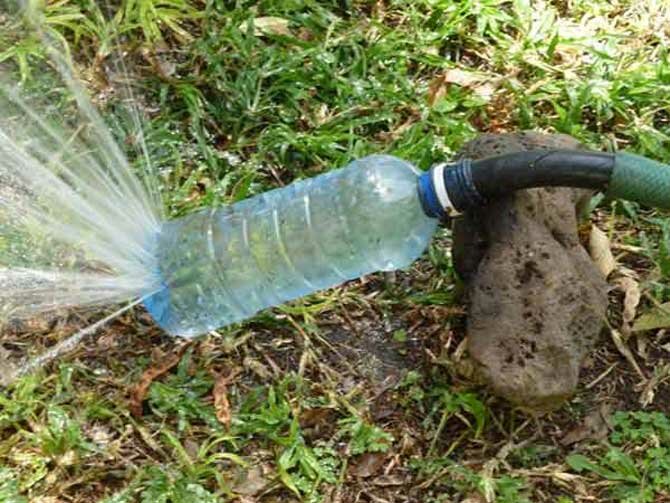 Life hack36. What will help get rid of weeds in the yard
Many country home owners strive to create a beautiful and well-groomed yard, but weeds can spoil the overall look. Planting artificial turf and laying paving slabs with neat paths can create a spectacular look, but weeds that emerge from the path's seams can ruin the whole picture. Pulling or cutting the weeds will not help, as the root system will remain in the ground, which can encourage the re-emergence of weeds. In this case, vinegar can help, which can be used to spray the tracks. It helps control overgrowth of dandelions and other types of weeds.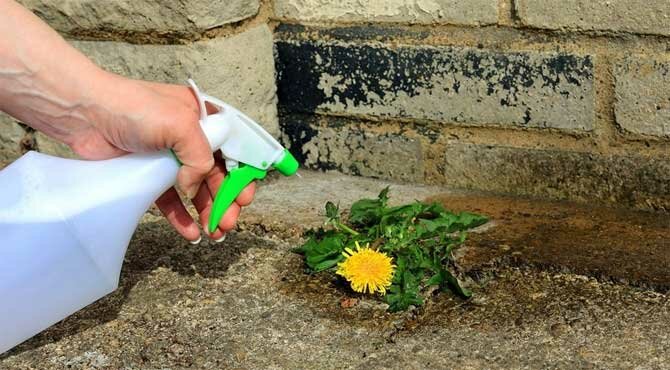 To be continued…
See also: coffee grounds against parasites – garden life hacks.
Similar articles / You may like this