NASA has shown images of the closest galaxies to the Milky Way. But, if almost all the photos focus on the stars, then these pictures show interstellar gas and dust. These cosmic components are very important, because new stars are born from their clouds. And after their death, they again turn into dust and gas. Pictures of four galaxies close to the Milky Way show how cosmic dust is distributed in these objects, writes ScienceAlert.
Interestingly, the images of these galaxies show them from a completely different perspective. The light of bright stars is not visible here, so the photos are truly unique. They showed four galaxies.
The Small Magellanic Cloud, to which the distance from Earth is approximately 200 thousand light years.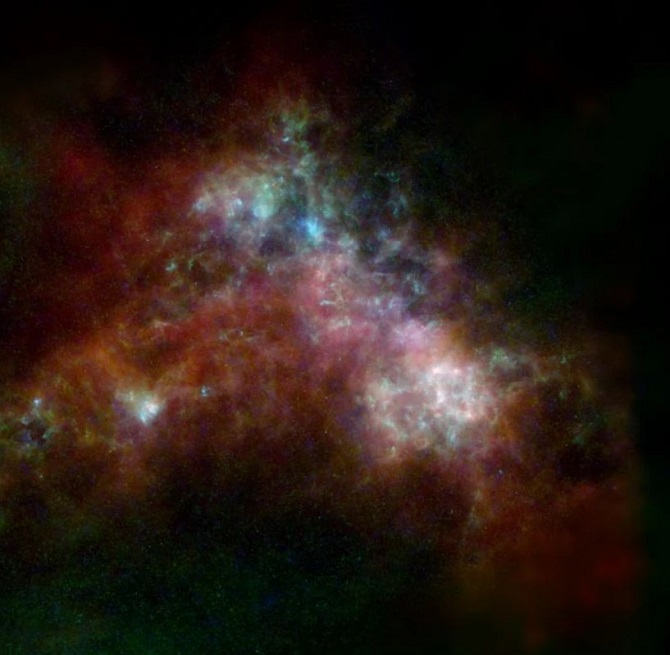 The Triangulum Galaxy, it is a dwarf galaxy and is also located at a distance of about 2.7 million light years from Earth.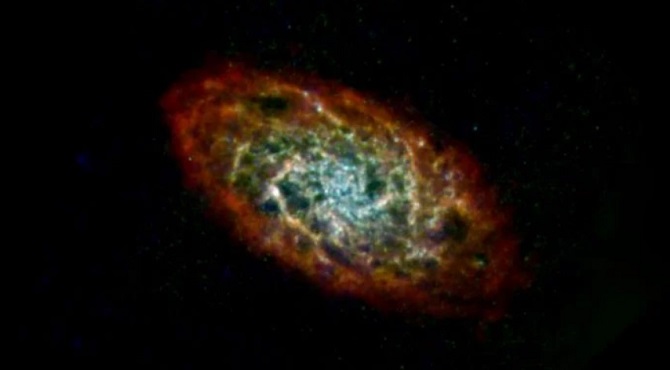 The Large Magellanic Cloud, this dwarf galaxy lies approximately 160,000 light-years from Earth.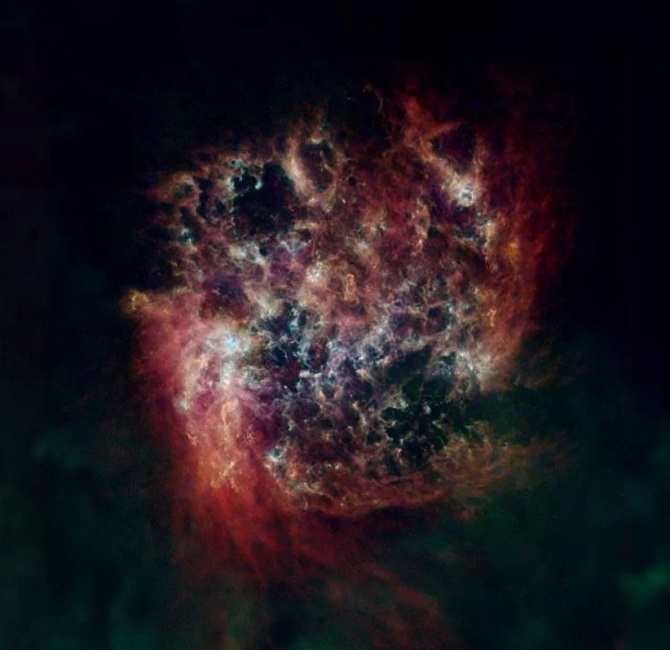 The Andromeda Galaxy is a spiral galaxy located 2.5 million light-years from Earth.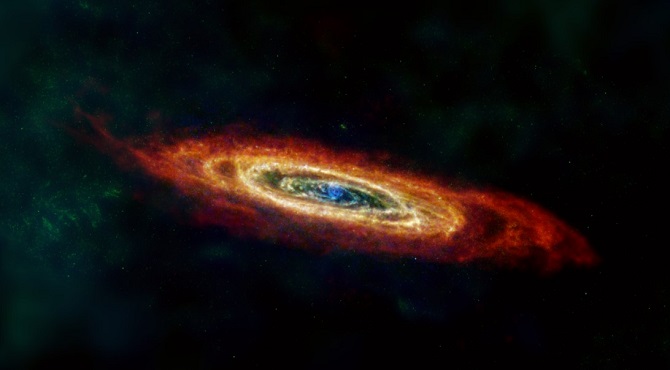 Dust and gas are important components of any galaxy. It is from their clouds that stars are born, after death they throw their substance into space, and a star appears again from it. Dust in the galaxy is distributed unevenly, it can be of different structure and shape. For scientists, this is very important in the process of understanding the formation of galaxies.
The new images show hydrogen gas, which is red. There are a lot of them. Areas of space with cold dust are highlighted in green. Regions with hot dust heated by the stars are colored blue.
With the help of these photographs, scientists have gained more insight into interstellar space and how galaxies form.
Similar articles / You may like this