In the Rio Negro in northern Patagonia (Argentina), archaeologists have discovered the fossilized remains of a previously unknown dinosaur. It was named Jakapil kaniukura, and according to paleontologists, the species existed in the Cretaceous period, between 97 and 94 million years ago. According to the DailyMail, only a partial skeleton of the dinosaur was found, but Chilean paleoartist and paleontology student of the National University of Rio Negro Garbiel Diaz Yanten was able to depict what the dinosaur looked like.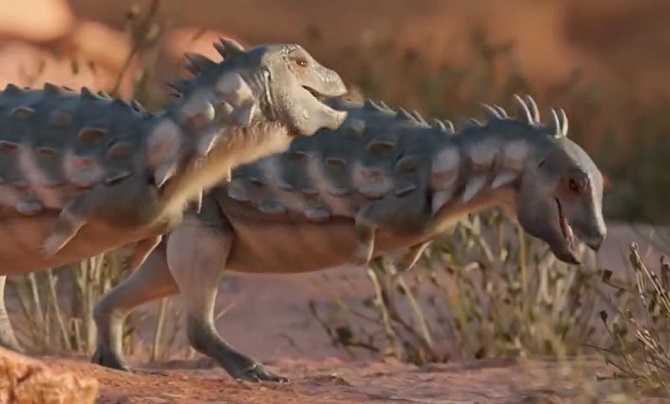 With the help of computer stimulation, Garbiel Diaz Yanten showed what a dinosaur was like, how he walked around the planet. Scientists also found that Jakapil kaniukura had protective spikes that ran from the neck to the tail. He was small, like an ordinary cat, but walked upright. At the same time, some representatives of the species could reach up to 1.5 meters in size. Paleontologists believe that the dinosaur was a herbivore.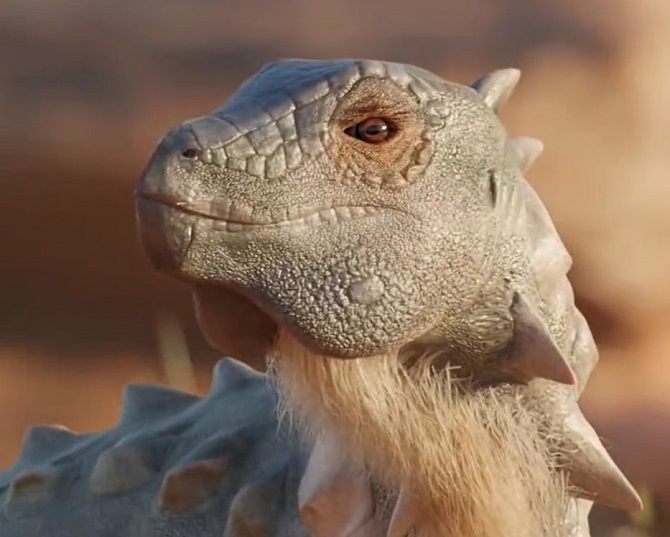 Jakapil kaniukura had leaf-shaped teeth that somewhat resemble those of a stegosaurus. Also, the dinosaur had a short strong beak in order to be able to cope with wood. Félix de Azar, a paleontologist at the Natural History Foundation in Argentina, says the dinosaur mainly fed on tough wood.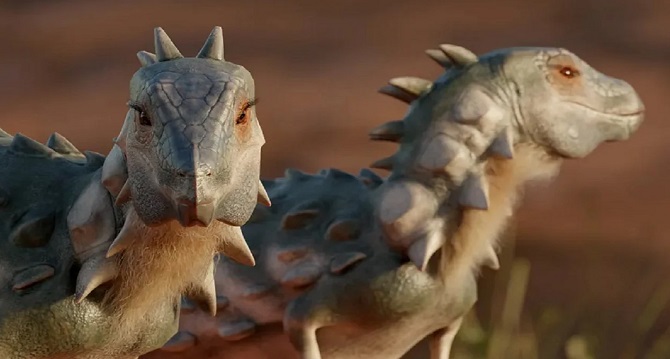 It is known that the new species belongs to the ancient line of dinosaurs – thyreophiles. Most of the fossils found from members of this group belong to the Jurassic period, but the Jakapil kaniukura survived into the Cretaceous period in South America. Thus, scientists made another discovery that this group had a wider distribution on the planet.
Thus, the paleontologists Facundo J. Righetti, Sebastian Apestegia and Xabier Pereda-Suberbiola, in their article in the journal Scientific Reports, concluded that thyrophiles died out in the Northern Hemisphere by the middle of the Jurassic period, but they most likely survived until the Cretaceous period on the southern supercontinent Gondwana.
Similar articles / You may like this