Humans and primates share many physical characteristics, some of which have remained and others have evolved. One of the main anatomical differences between monkeys and Homo sapiens is the tail. The first has it, the second does not. 25 million years ago, people had tails, but then they disappeared, which was first noticed by Charles Darwin. This process has always been spoken of succinctly – "in the process of evolution." But scientists have identified the exact genetic mechanism that explains the loss of the human tail. A new study by genetic scientists points to a mutation in a gene called TBXT as the cause.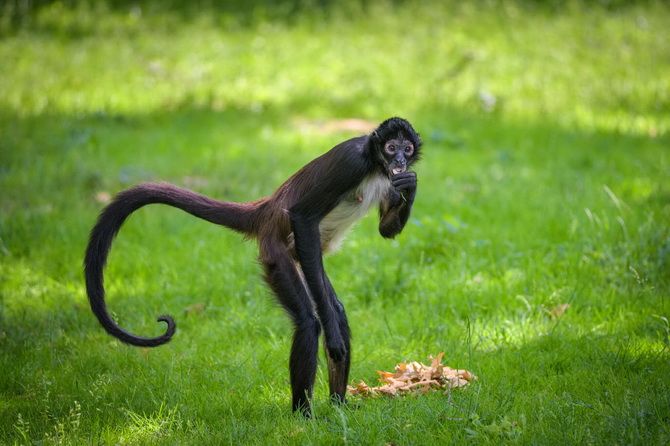 In a study published on the preprint server bioRxiv, a group of scientists at New York University's Grossman School of Medicine argue that the absence of a human tail is due to a single genetic mutation. This feature appeared by accident about 20 million years ago, when one monkey was born without a tail, and then passed on the mutated gene to their descendants.
Study lead author Bo Xia, a stem cell biology graduate student at the Grossman School of Medicine, wondered "why humans don't have a tail" after a bumpy taxi ride that injured his tailbone. To further study the issue, he and a team of scientists studied how tails form in embryos. Conducting a study comparing the DNA of anurans and tailed monkeys, a mutation was found in the TBXT gene that prevents tail growth. A short stretch of DNA called the Alu element is responsible for the changes. The Alu insert is present in great apes but not in other primates. These elements are called "jumping genes" because of their ability to move around the genome and make up about 10% of human DNA.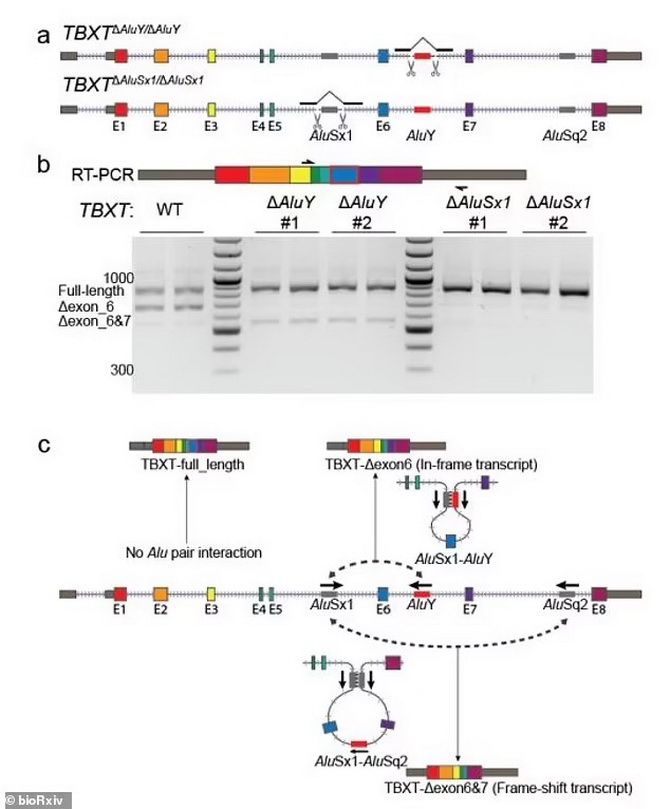 To test their theory, Bo Xia and colleagues injected mice with the mutation found in TBXT in humans and monkeys using the CRISPR gene editor. As a result, the mice either did not grow tails, or grew only short tails.
Humans actually have a tail in the early stages of embryonic development. It develops for a short period and disappears after about 8 weeks. The caudal process fuses with the vertebrae to form the coccyx. This process is called apoptosis.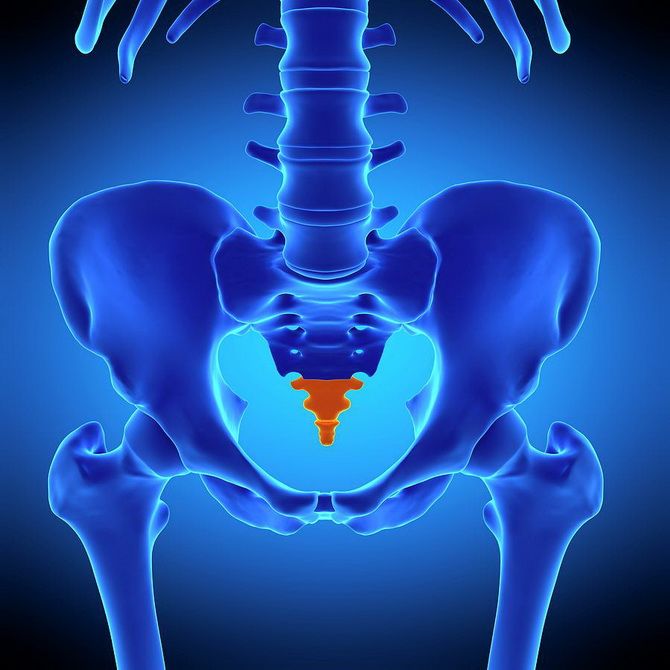 From time to time genetics step in to break the rules. Science has recorded 40 cases where a person has developed a tail. In one of the latest studies, conducted in 2019 for the Asian Journal of Neurosurgery, a rare case of a 17-year-old boy who grew an 18 cm long tail was studied. Scientists found that this is the cause of spina bifida at the L5 and S3-S4 levels.
Similar articles / You may like this