Modern concepts of how an ideal fashion model should look are far from the notorious 90-60-90. Heroes of the fashion world prove that beauty cannot have standards and limitations. Now more and more popular are models with an extraordinary appearance, which have turned their pronounced shortcomings into real advantages. And they achieved great fame only due to their uniqueness. Some of these models will be discussed in the article on Joy-pup.
Shantel Brown-Young (Winnie Harlow)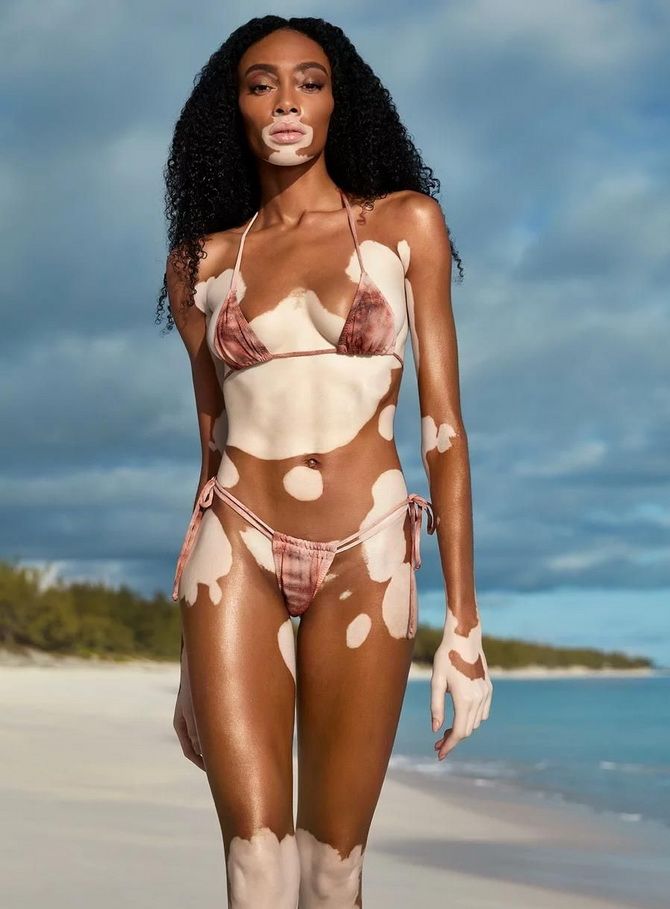 28-year-old model who rose to fame by appearing on America's Next Top Model. As a child, the girl was diagnosed with a terrible diagnosis – vitiligo. This is a disease due to which pigmentation is randomly disturbed throughout the body. According to the official version, Michael Jackson had the same disease. However, this thought was of little comfort to the girl. She constantly felt embarrassed and ashamed of her appearance. She was constantly bullied by her classmates and almost drove her to suicide. But at some point, Chantelle got tired of being the target of ridicule and decided to just start living in a new way.
The future model decided by her example to inspire people who had to face a similar problem. After all, in the end, despite the patchy skin, she had just a stunning figure, beautiful features and all the makings of becoming a model. Chantel worked in several photo shoots, and it soon became clear that she was quite in demand as a model. Now the famous fashion photographer Nick Knight calls her his muse, the Spanish fashion brand Desigual – his face, and the magazine GQ – an example to follow.
Brunette Moffi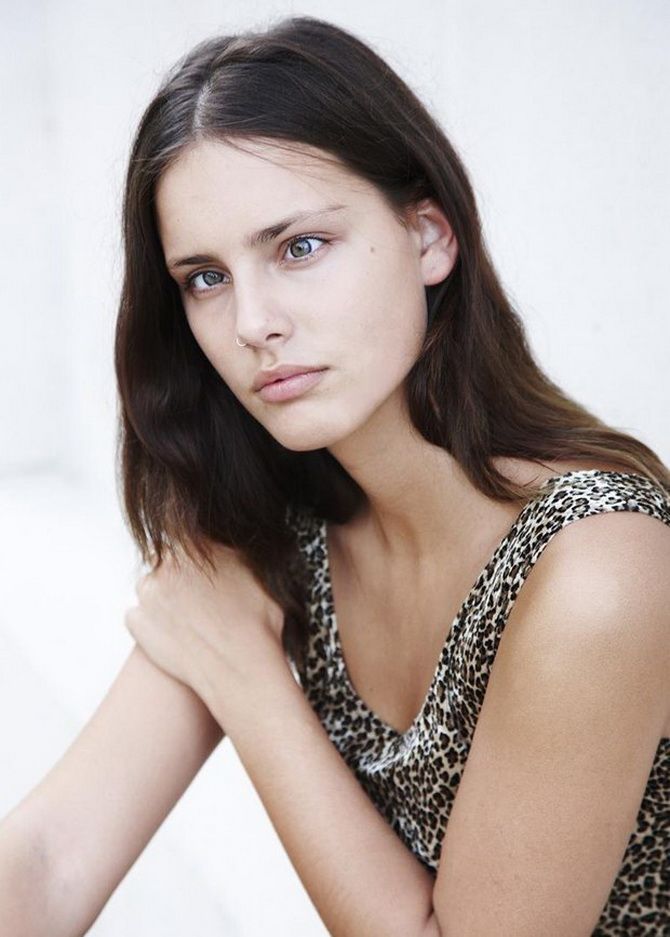 This English girl in 2013 became a real discovery in the fashion world. Despite her beauty, talent and youth, she does not look like any of the supermodels, as she suffers from strabismus. There may be some who consider the misalignment of the eyes to be a physical – or at least cosmetic – defect, but not Brunette Moffi. For the first time, the future model was noticed at one of the festivals, when she was only 14 years old. However, Miffy began working as a model after the age of 18 – it was then that she accepted the offer to appear on the cover of Pop magazine. This work worked like a cannon shot for its popularity and millions of people started talking about it in an instant. Brunett is currently working with Storm Models. By the way, the girl once admitted that she once wanted to have an operation on her eyes, but, after thinking, she decided that she wanted to keep her peculiarity to herself.
Sean Ross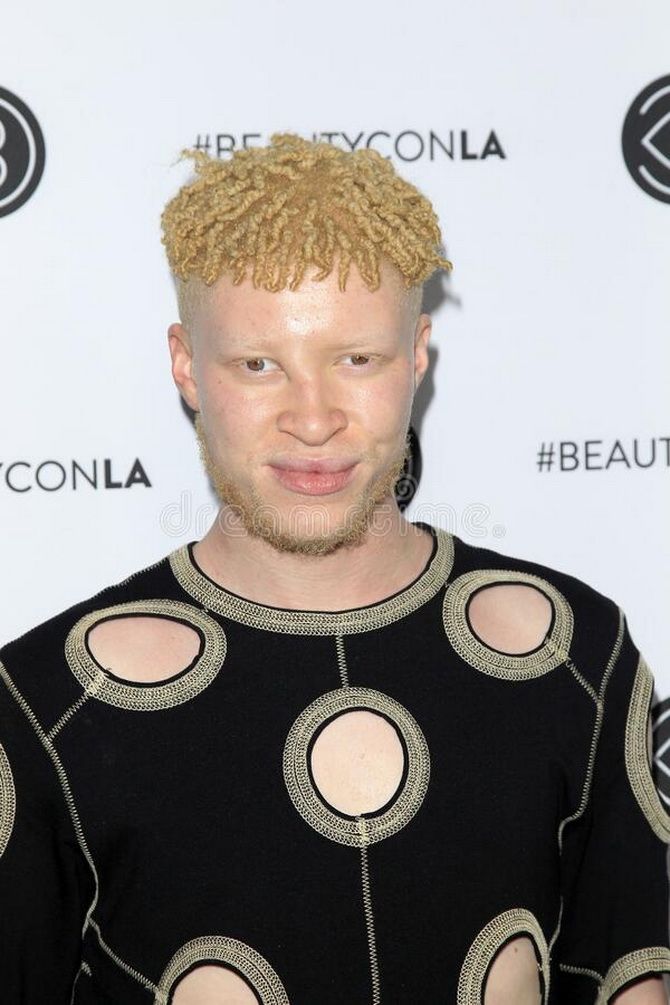 This African-American albino with a disproportionate face and a crooked nose, became the first albino male model in the modeling business. Because of his unorthodox appearance, Sean faced a lot of negativity towards him. But he did not despair. At the age of 5, he was sent to dance with the Alvin Ailey Theater Company. It was there that the guy was taught the flexibility and grace that is now so valued in the world of models. Thanks to his unusual appearance and talent, Sean quickly achieved success. At the age of 16, he moved into the fashion industry, presenting the Djamee collection in New York. After that, he worked as a model for major fashion publications, including British GQ, Italian Vogue, fashion house Alexander McQueen and Givenchy. He also starred in music videos for Beyoncé, Lana del Rey and Katy Perry.
Molly Bair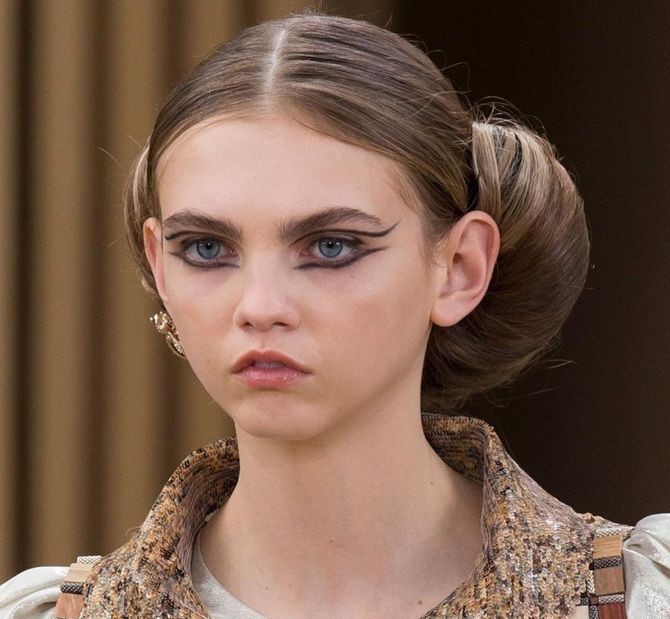 Molly, 25, never thought her alien appearance would be in demand. The girl has high cheekbones, huge eyebrows, protruding ears, large deep-set eyes and a sharp chin. However, it was the unique facial features that brought the girl rapid success. Molly managed to get into the modeling business absolutely by accident. She was noticed by agents of an American modeling agency at a flea market in New York, and immediately offered to come to the casting. A week later, the future model successfully held her first fashion show, and from the very first season, the loudest names settled in Molly's professional portfolio: Prada, Dior and Chanel.
Her photographs, unfortunately, still appear on the net as a clear demonstration of eating disorders and anorexia, but the girl does not care much – she bathes in the rays of glory and concludes lucrative contracts.
Jackie O'Shaughnessy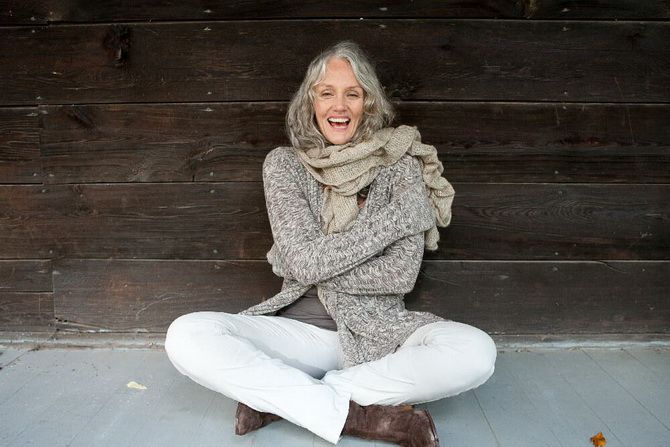 This gorgeous woman devoted her whole life to acting career and played in more than a dozen American TV shows and films. However, Jackie became famous all over the world thanks to the American Apparel advertising campaign, where she advertised lace underwear, at that time she was 62 years old. Having no experience in the modeling business, Jackie took a chance and became a fashion star. Over time, the woman admitted that all her life she was embarrassed by her high growth and worried a lot about this. But after so many years, she finally had the opportunity to get rid of her complexes. Jackie O'Shaughnessy proved to the whole world that age is not a hindrance to being a spectacular and beautiful woman!
Similar articles / You may like this