While we're trying to fit into the generally accepted standards of "tall, slender, without a single flaw," some women break the mold and prove that a non-ideal body can be attractive. Despite the fact that a slender figure is still considered the standard of beauty, XL models are gradually conquering the world of high fashion.
Fashion critics call them future style icons, eminent couturiers create special collections for them, reputable glossy magazines publish their photos on the covers. Read our Joy-pup article about the most famous plus-size models.
1. Ashley Graham
Ashley Graham is the world's first plus-size model to appear on the cover of Sports Illustrated weekly magazine. The plump beauty in a bathing suit looked so graceful that other authoritative publications immediately lined up to get her photo. She did photoshoots for Vogue, Harper's Bazaar, Glamor, Elle UK and other fashion magazines. The American supermodel literally turned all ideas about the ideal female body upside down and today spearheads the body-positive movement "Health at Every Size". In 2017, Ashley produced a book "What Confidence, Beauty, and Power Really Look Like", which inspires women to love their bodies as they are. In January 2020, Ashley Graham became the mother of a wonderful son.
2. Jessica Vander Leahy
The Australian supermodel made her debut at New York Fashion Week and immediately gained worldwide popularity. Remarkably, she never dreamed of a career in the fashion industry, but has always been one of those women who are comfortable in her body. Despite the busy schedule of photoshoots and modelling appearances, Jessica finds time for her WomanKIND web project, where she encourages women not to sweat it about their appearance and to be themselves regardless of size.
3. Tess Holliday
The story of one of the most oversized models in the world (her weight is 155 kg) is not nearly as festive as her name. She grew up in poverty, having a disabled mother, and being insulted by classmates and her father because of excess weight. Her road to fame began in 2011: Tess filled up the questionnaire of the retailer Torrid LLC, which sells clothes in plus sizes and became the image of their collection, and soon large modeling agencies noticed her. Since then, she regularly participates in advertising campaigns for famous brands and photoshoots of popular glamorous periodicals. Holliday also calls herself a body-positive activist and opposes fetching and labeling. She has never sought to lose weight and not long ago, in an interview the model said that she stopped arguing with people who tell how bad it is to be fat, because it's "her own business."
4. Chloe Marshall
In 2008, curvy Chloe won the title of Surrey Beauty Queen and became the first plus-size girl to qualify for the Miss England final. She managed to break the mold telling women they have to be tall and thin to be considered beautiful. Apart from that, she made a successful modeling career. In 2010, Chloe Marshall moved to New York and signed a long-term contract with the influential international agency Ford Models.
5. Tara Lynn
Tara Lynn mostly takes part in lingerie and swimwear campaigns, and her photographs have adorned the covers of international fashion magazines at various times. The real success came after a photo shoot for Elle magazine: the photo, signed "Body", hinted that such female forms are no less beautiful than a slender figure. Since then, Tara has been called the face of the world plus-size modeling and one of the most sought-after full figured models in America.
6. Danika Brysha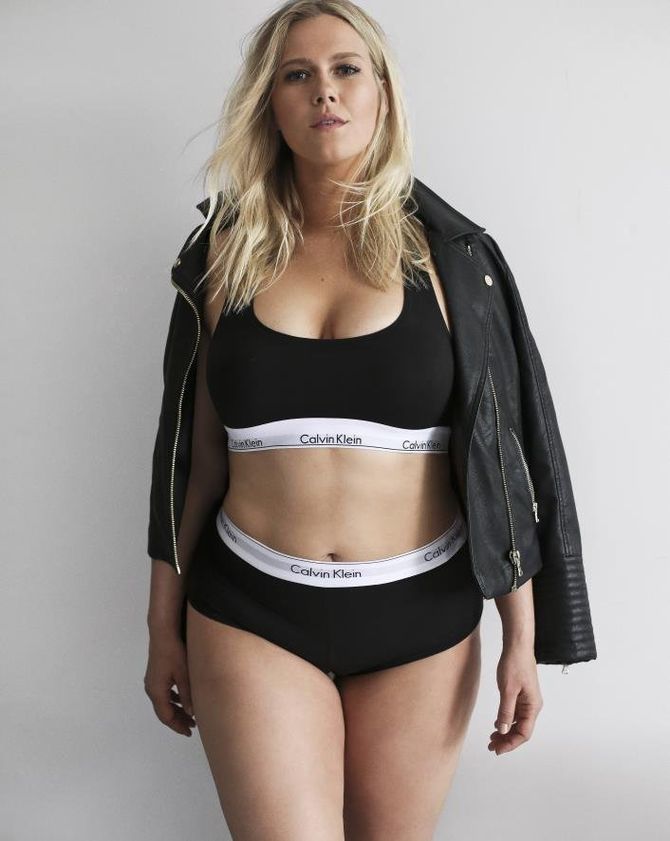 At some point, Danika Brysha suffered from an eating disorder, lost and gained weight, but managed to cope with psychological problems. She founded a company called Food for Models, which delivers healthy food and promotes the idea of ​​being healthy, but accepting your body as it is." According to Danika, her career progress was a surprise to her when offers from fashion brands came one after another: Kohl's, Target, Forever 21, and so on. Today she is considered one of the highest paid supermodels in the world and competes with Miranda Kerr and Gigi Hadid.
7. Barbie Ferreira
The American model of Brazilian origin began her journey to the top of fashion Olympus by sending her photos to the casting of the American Apparel brand. Since then, she has appeared in ad campaigns for Aerie, Adidas, Asos, Forever 21, H&M, Missguided and Target. Today Barbara Ferreira is one of the "advocates" of the movement for a non-standard appearance and the permanent muse of the famous fashion photographer Petra Collins.
8. Tabria Majors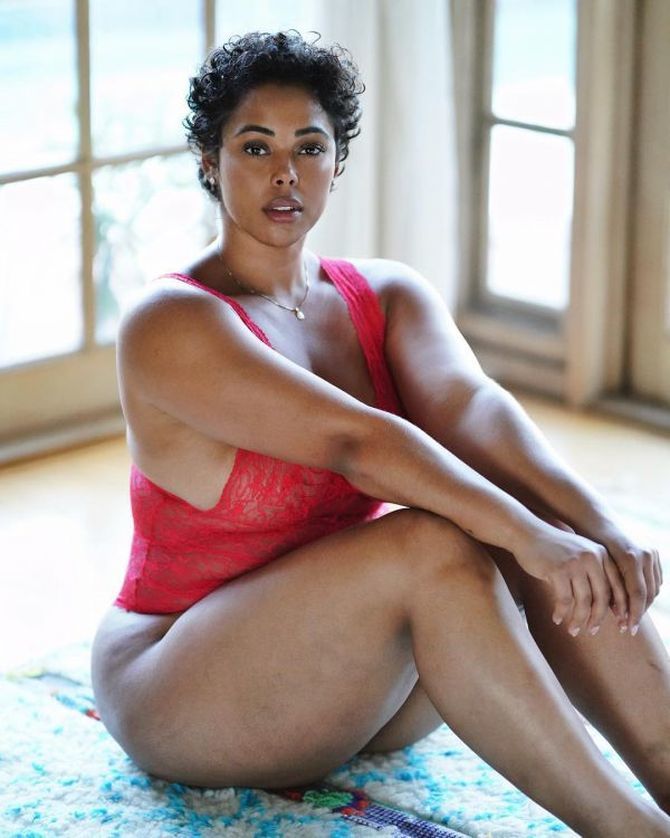 The measurements of the dark-skinned beauty are far from the generally accepted picture perfect: she weighs more than 100 kg, but she is firmly convinced that full figured women are as sexy as slender models. At one time, Tabria Majors moved from Nashville to Los Angeles, leaving a boring office job for a modeling career. At first, she had to earn extra money as a maid, but temporary difficulties only hardened her character. The real popularity came after shooting in Victoria's Secret lingerie, which refuted the established canons of beauty. Today Tabria is actively promoting her point of view and hosting the podcast "The Thick", where she encourages women to accept themselves as they are.
9. Paloma Elsesser
The girl with curves and exotic appearance was discovered by Pet McGrath, who is called the most influential makeup artist in the world. She discovered her photo on Instagram, and gave everyone a "great beauty shake-up" by introducing Paloma in her creative project dedicated to golden makeup. Since then, the plus-size model has appeared in advertisements for such famous brands as Nike, Mercedes-Benz and Proenza Schouler, and has given interviews to the coolest fashion and beauty magazines: Vogue, Elle, W, Wonderland Magazine and Glamor.
10. Candice Huffine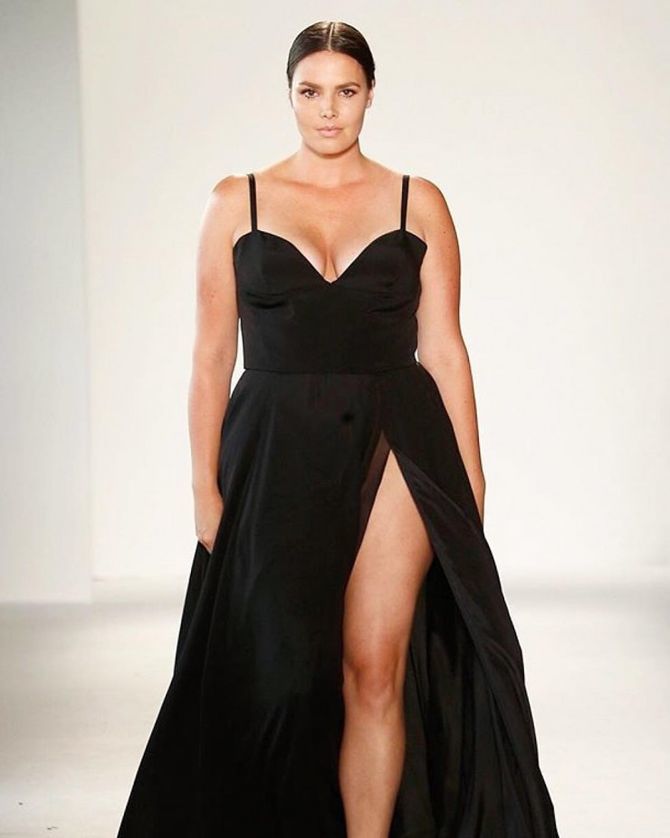 Candice Huffine is often called the trendsetter of plus-size fashion: she has been in the fashion industry for 20 years. Her story is a dream come true for a girl who often imagined herself walking the catwalk. At the age of 16, she went to conquer New York, where she had to hear some clear reminders of being overweight and only one modeling agency that specializes in fatties signed a contract with her. However, fortune smiled upon her only 10 years later. In 2011, Italian Vogue took the risk to release an issue dedicated to models with a non-standard figure with a photo of Candice on its cover. Since then, the list of her achievements has been supplemented by photo shoots for CR Fashion Book, Elle, W, V Magazine, iD, Glamour, and collaborations with recognized fashion elders: Mert, Steven Meisel, Karin Roitfeld, Sophie Tillett, Christian Siriano and others. It's not bad for a girl who was advised to lose at least 10 kilograms.
Similar articles / You may like this