In early autumn, the information field will be filled with messages about the new iPhone. On September 7, Apple will hold a presentation of a new line of iPhone 14 phones, which fans of apple products are looking forward to. What innovations have prepared today's release?
What will the iPhone 14 be like?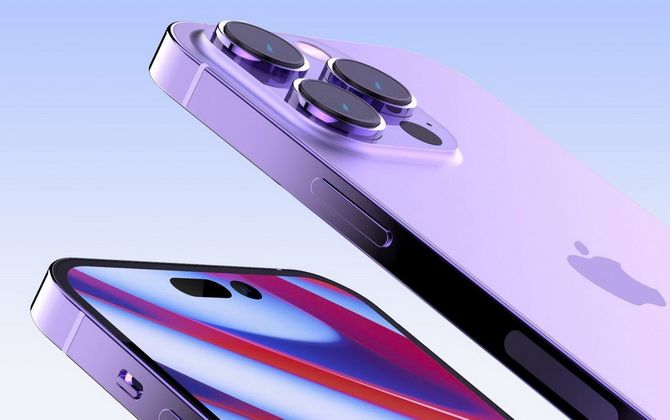 Apple will introduce four new iPhone models. The first two are standard models, while the other two will be more expensive.
iPhone 14
iPhone 14 Max
iPhone 14 Pro
iPhone 14 Pro Max
Base models will run on last year's A15 processors. Top smartphones will receive the A16 processor, which they promise to make even more powerful, fast and energy efficient.
The next generation flagship will feature a whopping 48MP sensor capable of shooting 8K video and an improved telephoto lens. The iPhone 14 Pro and Pro Max models are expected to feature larger 1.4µm pixels in the ultra-wide camera. With large pixels, the smartphone can take better photos in low light.
Pro-version displays will be missing the famous bangs at the top. It is predicted that instead of the usual notch, the iPhone 14 Pro and Pro Max will receive two cutouts – round and elongated – to accommodate the front camera and Face ID. More affordable iPhone 14 models will have a standard notch.
The new lineup will support 30W fast charging for the first time. To achieve high speed phone charging, you will need to purchase a special adapter.
Apple intends to bring satellite connectivity to the iPhone 14. This feature has been in development since 2019 and is expected to be implemented in Apple's new line of phones. It is intended for use in emergency situations. When there is no mobile connection, it will be possible to connect to satellite communications.
iPhone 14 Colors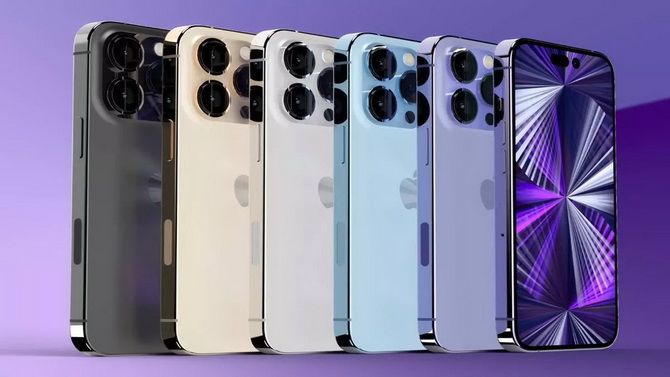 The new iPhone 14 from Apple will be available to users in four color options, which will differ slightly between the basic and Pro versions. The following colors will be available for iPhone 14 and 14 Max: black (graphite), white, blue, red, purple (magenta). The iPhone 14 Pro and 14 Pro Max line received colors: black (graphite), white, gold, purple. The magenta color of the iPhone 14 Pro has a gradient effect, which is a completely new solution. Under different lighting conditions and at different angles, the body of the phone shimmers with other shades.
How much does the iPhone 14 cost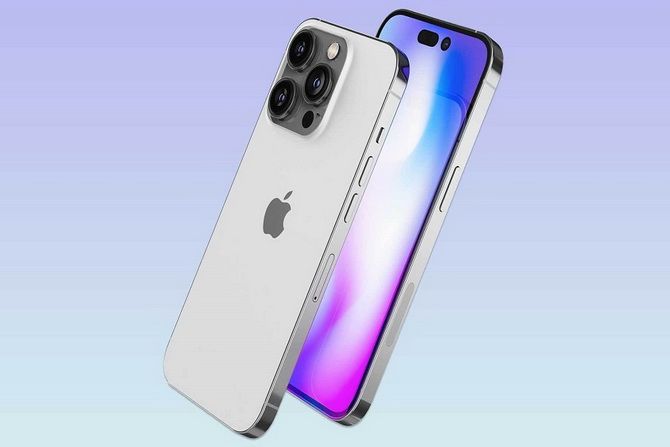 It is expected that the new iPhone models will go on sale in a few weeks, approximately from September 16th. Pre-orders will start on September 9th, 2 days after the product launch. The cost of an iPhone 14 with a minimum storage of 128 GB will be as follows:
iPhone 14 – $799
iPhone 14 Max – $899
iPhone 14 Pro – $1099
iPhone 14 Pro Max – $1199
The iPhone 14 and iPhone 14 Max models with 256 GB and 512 GB of storage, respectively, will cost between $800 and $900. The price range of the iPhone 14 Pro and iPhone 14 Pro Max with 1TB memory will be from $1600 to $1700.
Similar articles / You may like this